Practice sessions. You should never read too much into them. Especially in Formula E.
Three of the names in the top five in Friday's FP1 session were fairly safe bets, with the other two outliers. But come the end of Saturday's race, only two of that quintet remained in the top five.
Porsche's Pascal Wehrlein, who rose from sixth to second, was one of them. But while FP1 pacesetter Jean-Eric Vergne and DS Penske team-mate Stoffel Vandoorne slumped into the midfield in qualifying and never got out, a fate that also befell NIO 333's Sergio Sette Camara, debutant Jake Hughes started and finished the weekend in an impressive vein of form for McLaren – qualifying third and finishing fifth.
While the result perhaps matched the narrative from pre-season testing that 'new' outfit McLaren looked like an immediate frontrunner, there was still a degree of uncertainty about how Hughes – the only 'full' rookie in this year's field, though Nissan's Sacha Fenestraz had just one previous start to his name – would adapt.
Not from Ian James, mind you.
The McLaren team boss has been effusive in his praise for his signing, ground well covered in Sam Smith's feature on exactly how and why McLaren arrived at the decision to pick Hughes – who had been a long-time reserve for the Mercedes FE team McLaren took over – for its second seat.
Bear in mind Hughes's place in McLaren's first FE team took a long time to be publicly confirmed, and that McLaren probably at one stage was fairly sure it would be able to transfer past FE ace Felix Rosenqvist across from its IndyCar line-up and slot him into that seat, before everything got very complicated around its IndyCar driver plans.
But James's comments in a media session attended by The Race before the E-Prix effectively set the framing for how Hughes's race performance would be assessed.
"It's a question that's been asked a lot," said James, when asked about the decision to pick Hughes and whether he was ahead of where he was expected to be. "There's some great talent around the Formula E paddock as it is and there's some great talent looking to get into Formula E.
"But one of the things that we knew that we needed to do going into Gen3, especially with the transition that we've had as a team, was to really build some stability into our team. Zak [Brown, McLaren CEO] mentioned before about keeping all of the team together and that's something we've been quite successful in doing.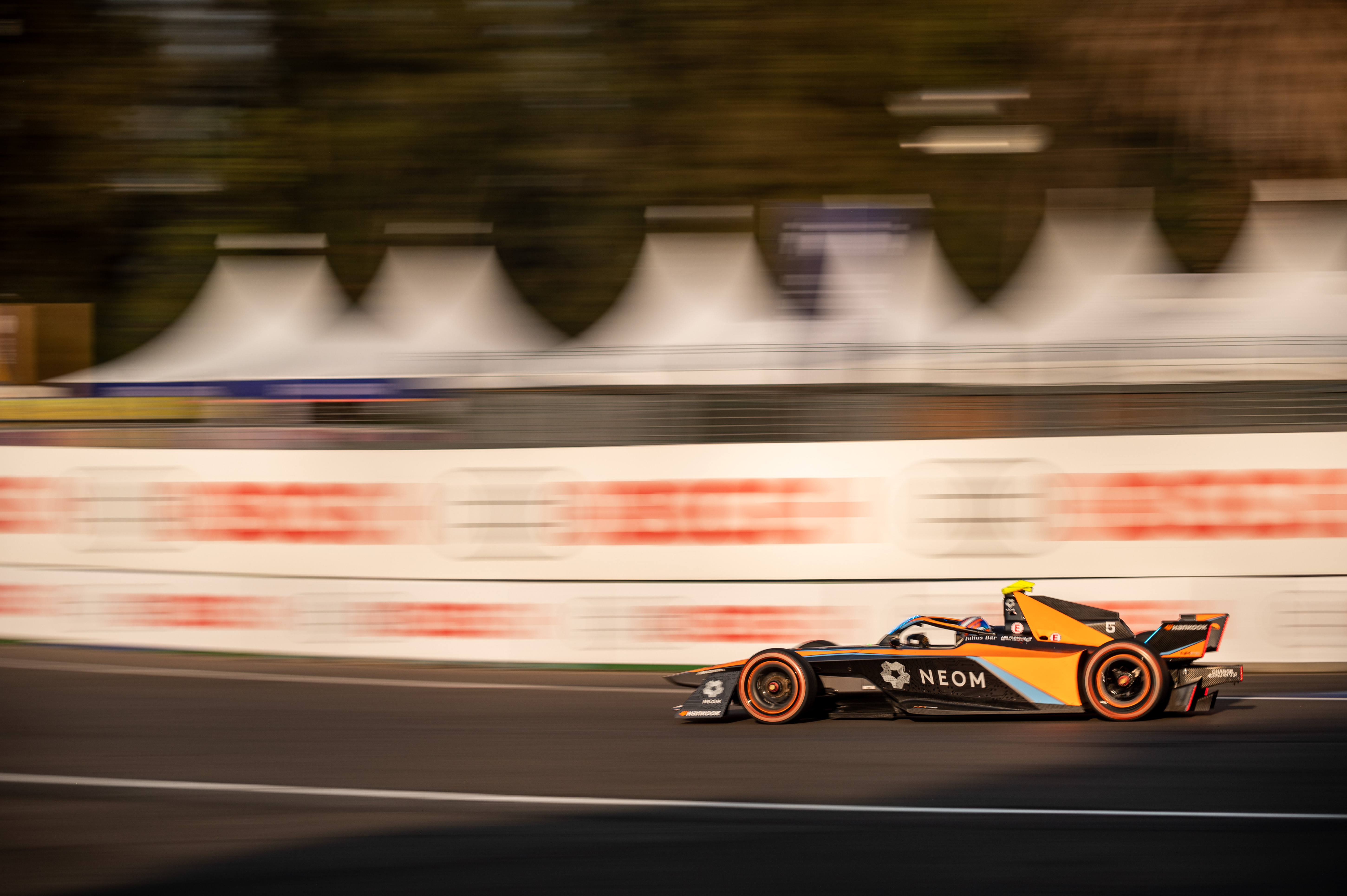 "And then we took a look at the drivers and obviously our two previous drivers, Stoffel and Nyck [de Vries], have moved on. Jake had been with the team for a couple of years, and I think he has just been massively underrated in the past as a driver, I don't think he's always had the equipment to be able to show what he's capable of. So it was actually a real privilege to be able to offer him an opportunity now in the race seat.
"In terms of his performance so far, it's very early days, we're yet to do a race so I'm not going to stretch my neck out too far. But he's shown consistency through Valencia testing and now here coming through FP1, FP2 and qualifying, he's been up there. And we're hopeful that's going to continue."
While McLaren had been cautious about its own performance expectations, there were "high hopes" for what Hughes could achieve; Zak Brown was quick to chime in and say, "Don't forget I picked Jake" before James could answer the question too.
So, would their new charge's performance in Mexico live up to the in-house hype?
That strong start in practice certainly continued in qualifying, as Hughes advanced from the second round in third, beat Dan Ticktum in his quarter-final (a performance Ticktum praised on the live TV feed, saying Hughes never got the credit he deserved in his junior career), then missed out by a slender margin to eventual race winner Jake Dennis in his semi-final. Third on the grid was his reward.
The race started encouragingly, too, with Hughes challenging Dennis for second on the run to the first corner then, after settling in behind the Andretti driver, going comfortably with the pace set by leader Lucas di Grassi.
But when Dennis cleared surprise polesitter di Grassi for first, Hughes was unable to follow his lead.
"It was a bit of a tough race, it seemed like we had good energy and good efficiency compared to Lucas [although] the Porsches looked pretty much in their own league to be honest," Hughes told The Race. "The Andrettis, Pascal, they looked strong. But we definitely had better pace than Lucas, we just couldn't make it stick with an overtake."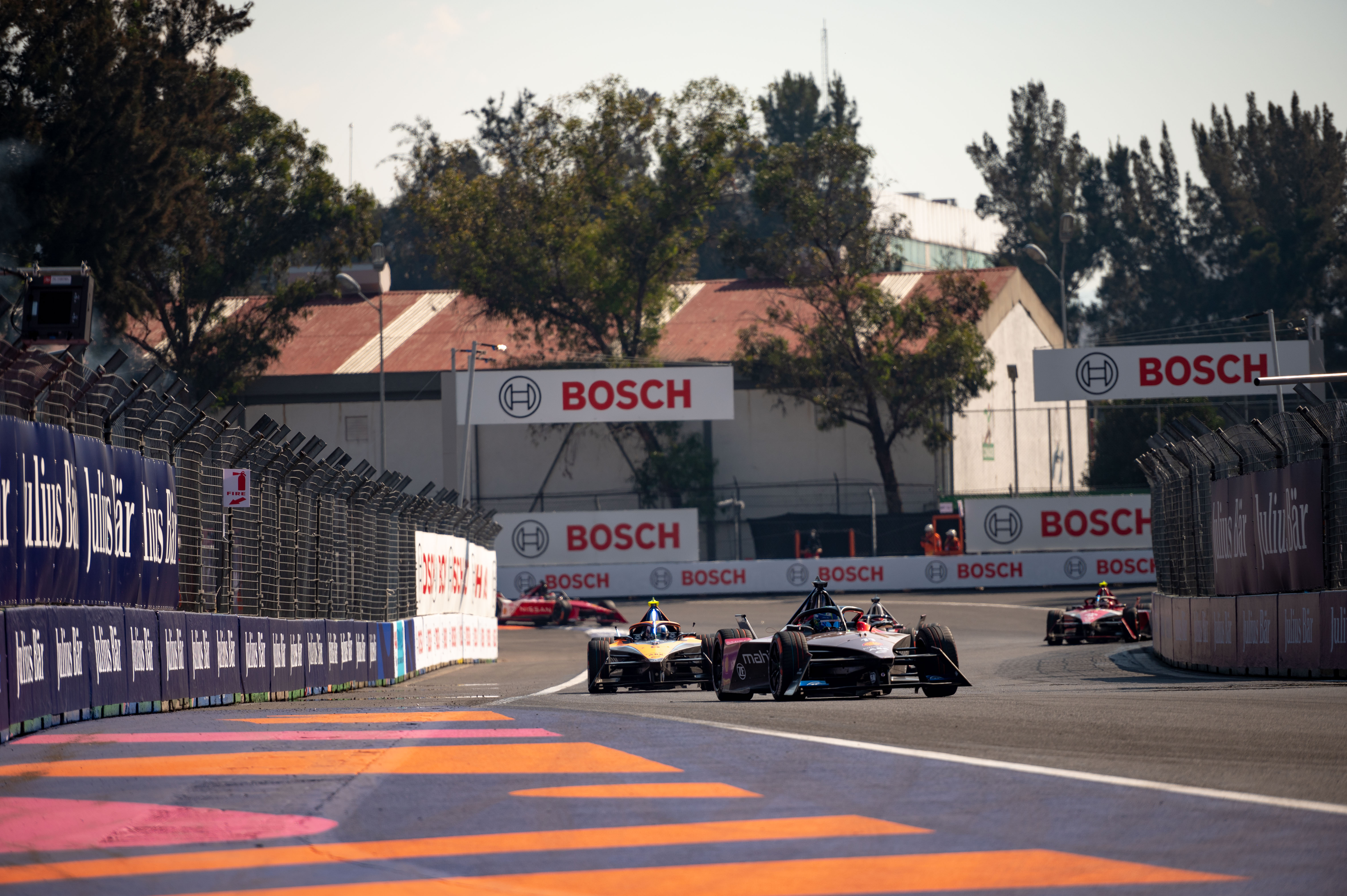 The back of the Mahindra was a sight Hughes had long become used to by the end of the race. He spent pretty much 27 of the 41 laps on its tail, punctuated only by Wehrlein opportunistically getting between di Grassi and Hughes when they took attack mode for the second time, then ultimately losing fourth on the final lap to Andre Lotterer.
There were lessons to be learned for Hughes; he felt for example that diverging from di Grassi's attack-mode strategy would have been the better bet post-race. It's hard to argue with that, considering going with di Grassi was what allowed Wehrlein past.
"We had the expectation that the Porsche powertrains might be a little bit quick for us here, but we would have been welcome to see if that was actually not the case," Hughes said. "We chose to pick our battle with Lucas, and [had] that stuck obviously we probably would have ended up on the podium.
"I think we made a mistake with the second attack mode activation because we followed him through and in hindsight if we'd done the opposite we could've used our car's pace advantage to overcut, effectively. So that's probably something we can learn for next time.
"But it was so tough to overtake and you had to spend so much energy to try to make the overtake stick, and I basically went a bit more eggs-in trying to do that and ended up losing one place as a consequence."
Though that approach is what ultimately left him vulnerable to Lotterer, it was also part of what made Hughes's performance stand out. Each time there was a setback, there was no desperate reach to claw back what had been lost. It was a patient drive that banked valuable points for him and the team.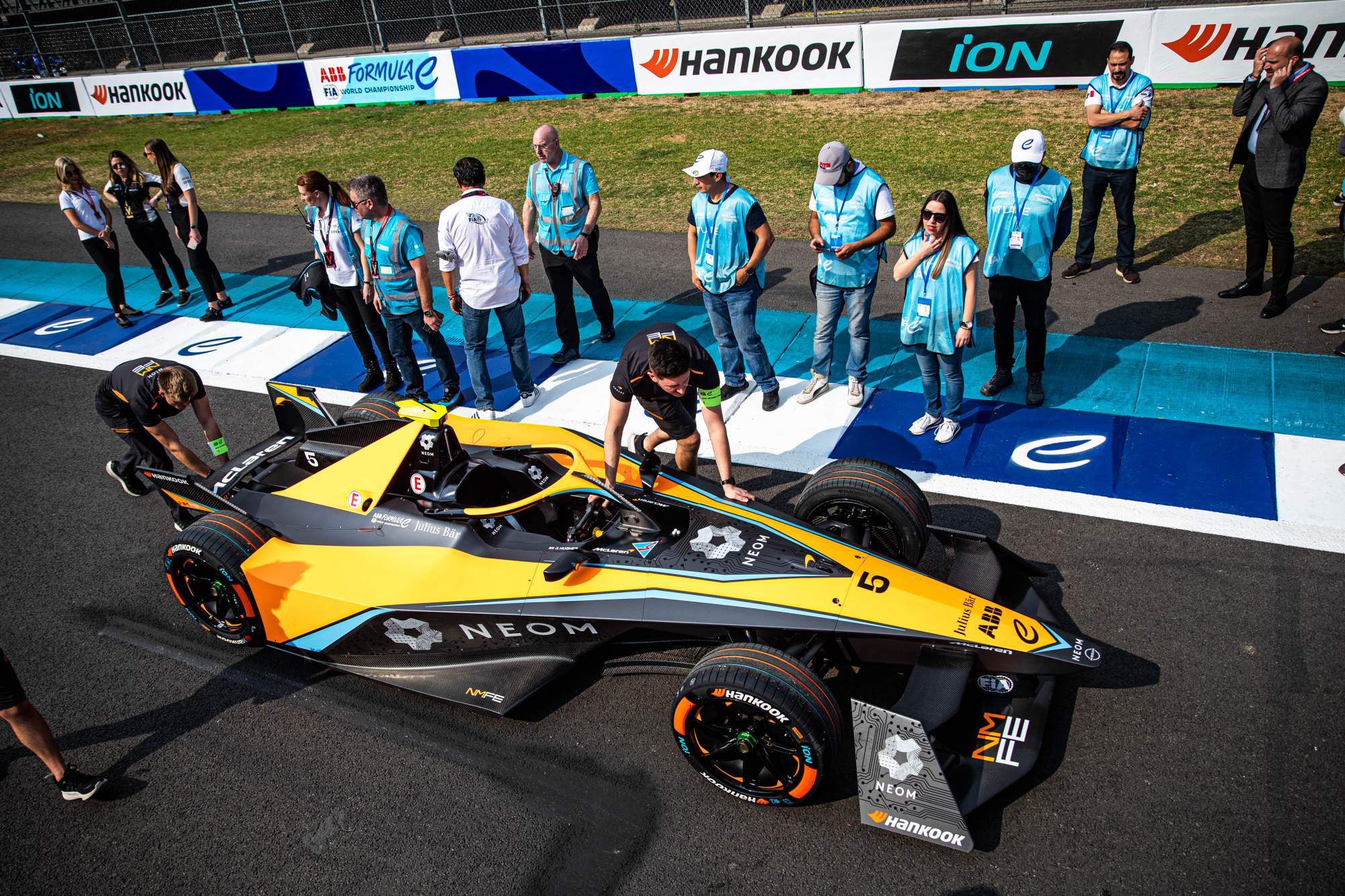 That's not to condescend. Hughes has shown flashes of brilliance with the few bonafide opportunities he was given in the junior single-seater ranks, which includes the qualities that made this drive an impressive one. But it does illustrate how rounded a performance this was for a series rookie.
Sure, he was frustrated – and perplexed – that Lotterer passed him into the chicane on the final lap when he thought there was still a yellow flag in place (this had just been changed to a striped slippery surface flag). But you can absolutely forgive that.
What's important is it didn't stop him from rightfully revelling in a job well done.
"I'm obviously very happy, but I'm a confident guy in my own ability," said Hughes.
"Given the scenarios and situations that I've had coming through the junior formula in terms of not [having] a lot of financial backing, to be able to get to where I've got to, I've had to be quite a confident guy in my own ability.
"I was fully believing that I deserve to be here, so from that point of view I don't feel overwhelmed at all.
"That being said, Formula E is so tough; everyone is world-class here and the differences are so small. So I was coming in with a hint of realism as well to say that I feel like I have good pace, I'm confident and if I do my job I feel like we can get some good points, but everyone is capable of doing that on their day as well.
"The fact that we actually did get a top-five in the end, all things considered, I'm happy."
When The Race grabbed James candidly after his and Brown's session, he affirmed with a wry smile that Hughes is under lock and key for McLaren.
On the evidence of a head-turning Mexico weekend, that appears to have been a very shrewd bit of business.