The circularity in the way motorsport works sometimes wasn't lost on McLaren, Felix Rosenqvist and Jake Hughes this year.
The sport's wheel of fortune machinations can flummox and surprise in equal measure.
For the above leading protagonists, in one of Formula E's three renamed teams in 2023 – NEOM McLaren – it's a story of deft manoeuvrings that allowed the team's hard-working understudy Hughes to become a leading man on the Formula E grid for 2023.
Was Rosenqvist ever really likely to come back to Formula E where he'd shone and won for Mahindra?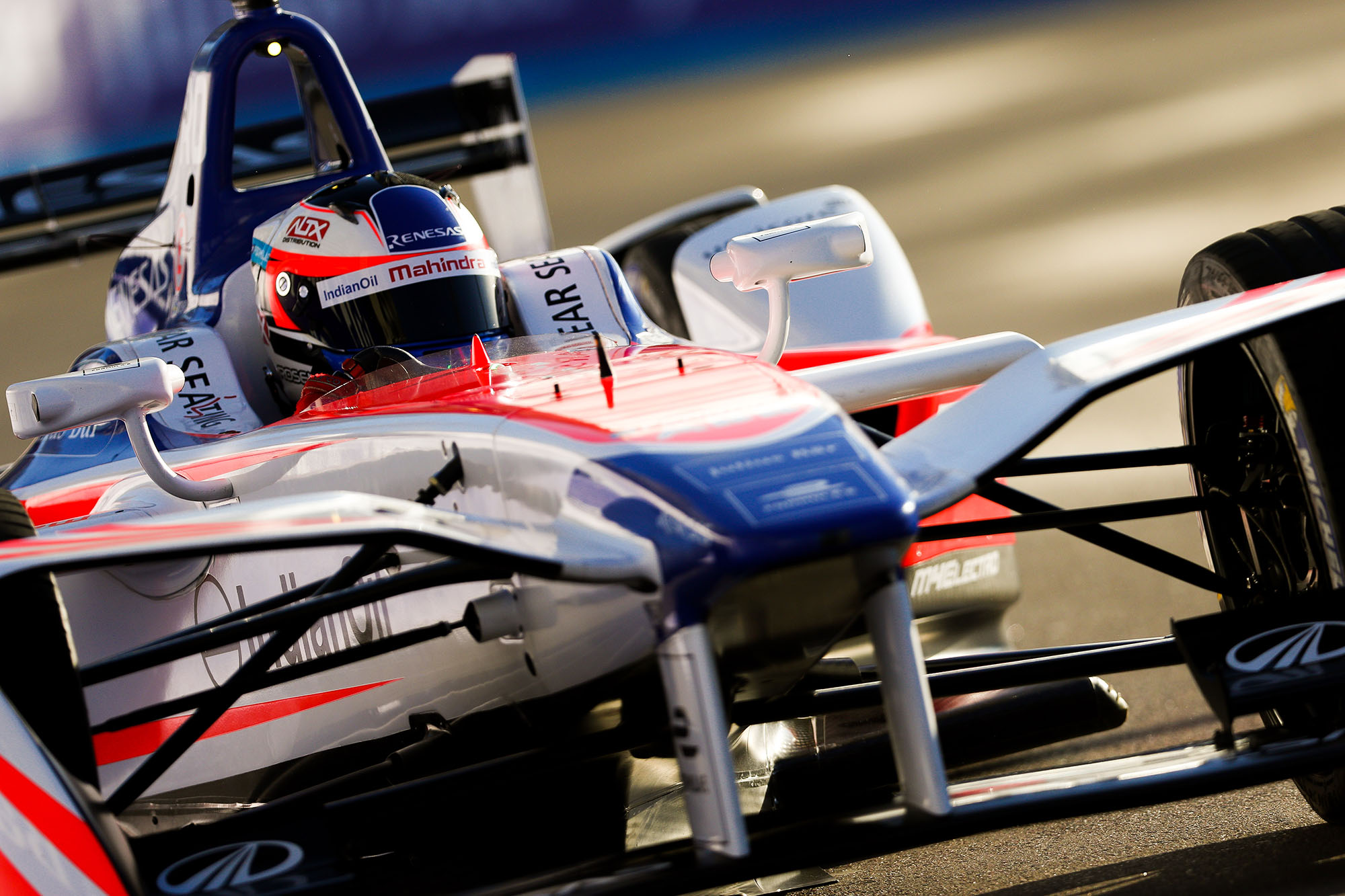 McLaren's initial announcement of an extended Rosenqvist deal gave the impression it could place him in either its new FE team or the IndyCar team he was already racing for but perhaps about to be squeezed out of.
This wasn't the reality because while McLaren held an option to extend Rosenqvist's IndyCar contract, there was no actual mechanism for it to force him to race in Formula E, thus Rosenqvist could look for other IndyCar teams to stay in the States if McLaren didn't want him there.
Ultimately McLaren took up the option to keep Rosenqvist in IndyCar when it became clear Alex Palou would not be extricated from his Chip Ganassi Racing contract, via a court case between Ganassi and the driver.
My colleague Jack Benyon described all this as 'a path of uncertainty' as he tracked this meandering story earlier this year, with Hughes all the while working as a development and reserve driver for the Mercedes team which McLaren was about to take over to create its way into Formula E.
It was initially a chaotic situation but one that Hughes knew would bring at least a chance of something coming off once the routes had been smoothed.
For team boss Ian James it was a tense time. He quite understandably wanted to get the future team formed fully, knowing that while the transition from Mercedes to McLaren had the benefit of continuity in most areas, the driver department wouldn't be one of them.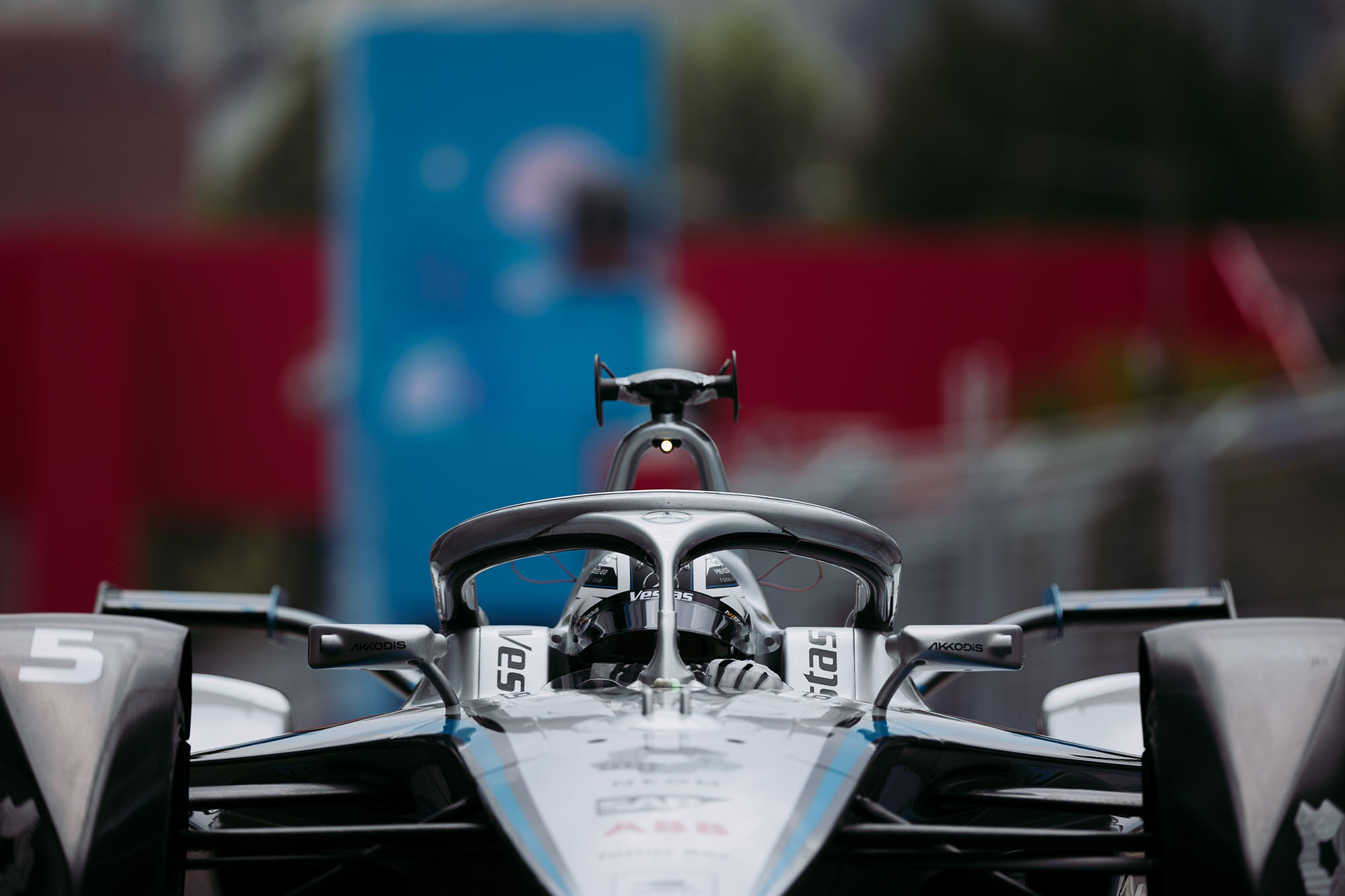 After Stoffel Vandoorne signed for DS in April and Nyck de Vries braced himself for a multi-tasked Formula 1, Maserati and Toyota sort-out, there were some big champion-sized boots to fill.
Rene Rast had been snared early by McLaren. But the second seat was always favourite to be the last on the grid to be announced because of the Palou-Ganassi-Rosenqvist-McLaren saga.
"It's no secret that we'd been in discussions with Felix and met him very early on," James tells The Race.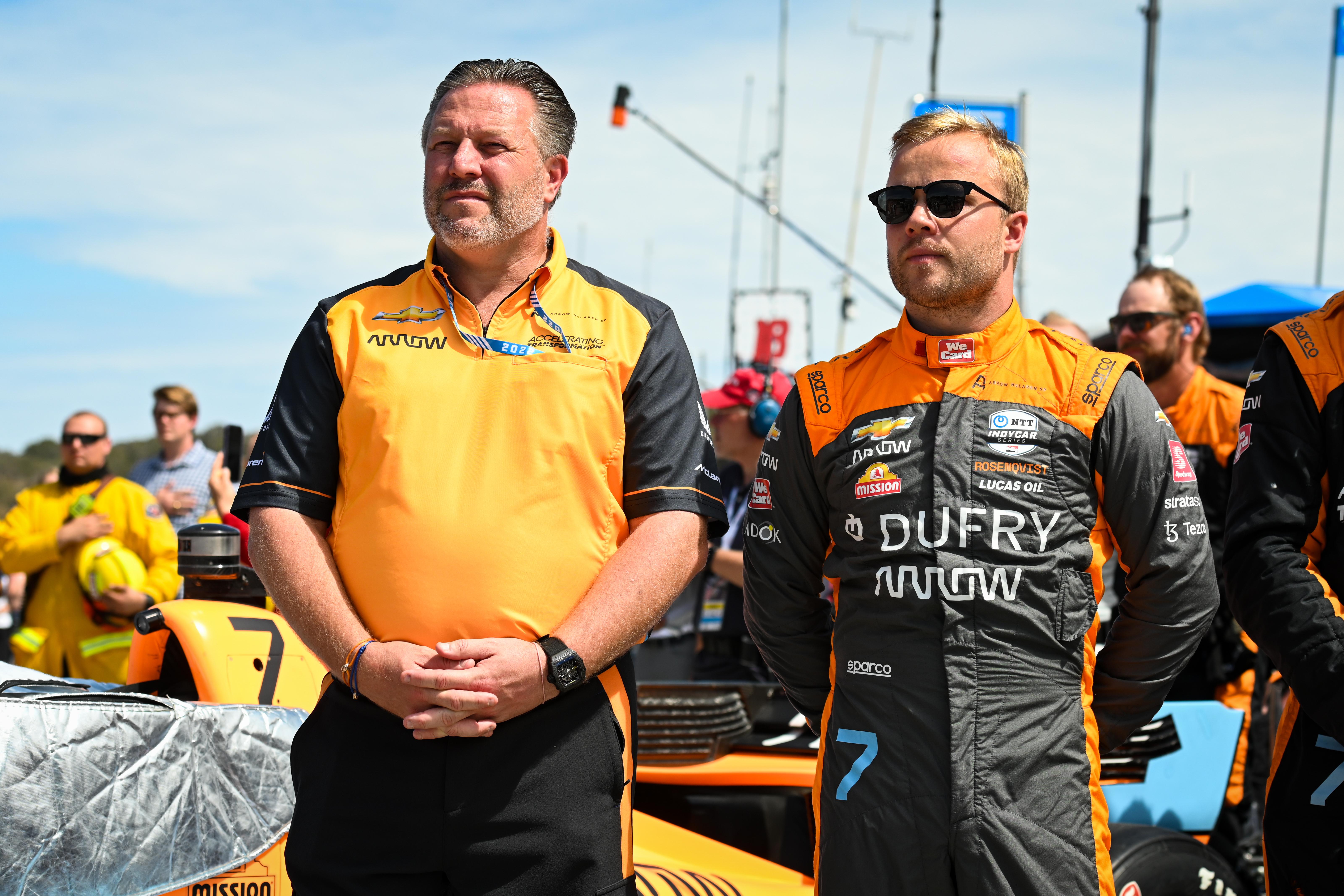 "To be open on it, the discussions were held at an early stage and he had the opportunity of both IndyCar or Formula E.
"There were a lot of other movements at the time that were going on and a lot of things that were in discussion and being sorted out and I think he, personally – and not wanting to put words into his mouth – felt like he had some unfinished business in IndyCar.
"As the team is progressing – the McLaren team in IndyCar – I think there's going to be a great opportunity for him in the future to realise those ambitions."
James is genuine when he says that a future seat for Rosenqvist is still in his thoughts and when the time is right "then absolutely, it would be great to open up those discussions again, but, for me, now that we're part of McLaren, I'm very pleased that he's still part of that family as well and I think he'll have a great future in IndyCar".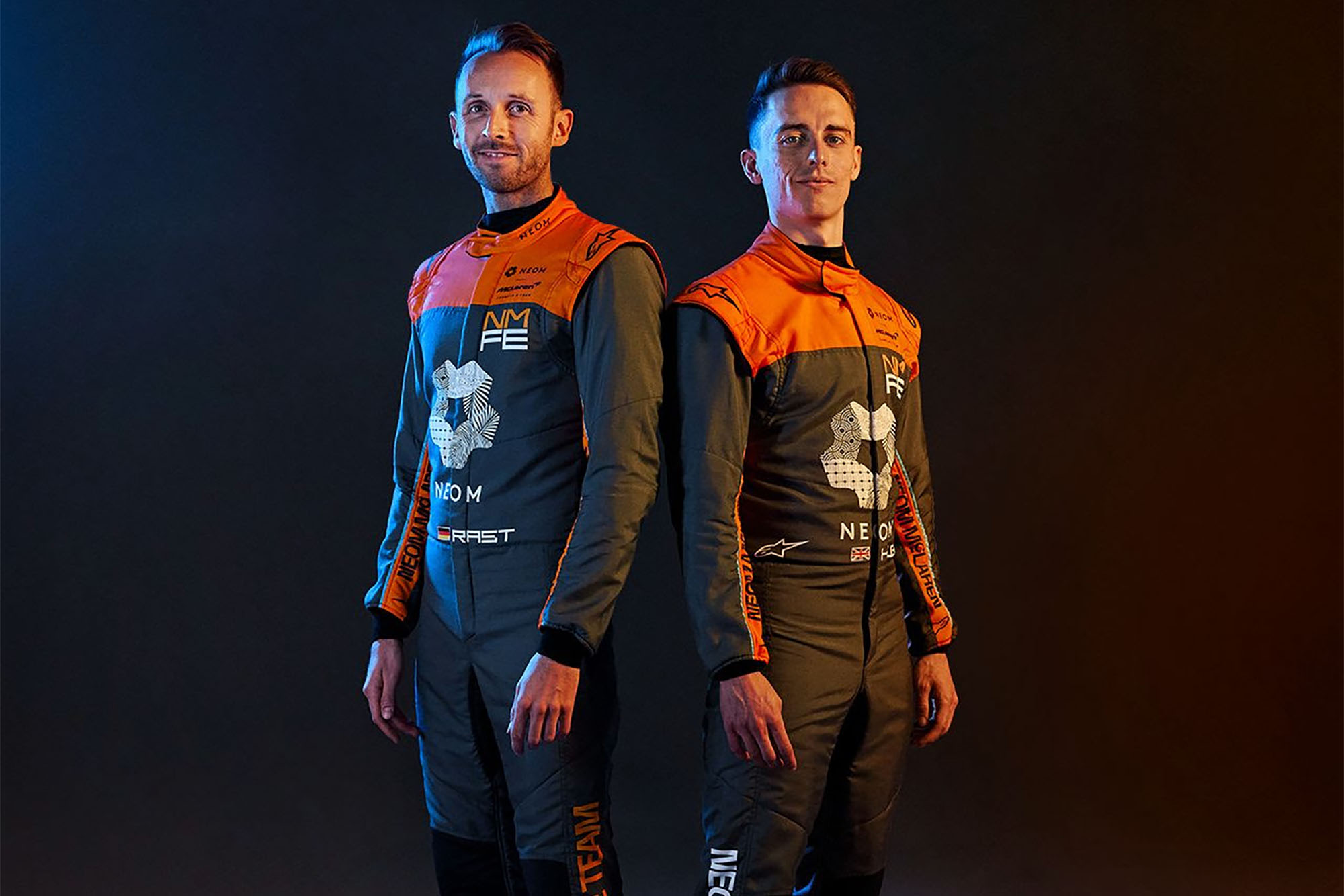 Now 2023 with Rene Rast and Jake Hughes is what James is thinking about most readily.
On Hughes, James is effusive over the way the 28-year-old applied himself in the team as a development and reserve driver in its Mercedes years. It's the kind of role that some, at races particularly, might think constitutes standing around kicking tyres and chatting to nosey journalists.
That is as far from the truth as could be. Between races Hughes was absorbing practically, at races he was imbibing knowledge through osmosis. Jake Hughes was always learning.
"Since he's come in he has worked bloody hard at ensuring he positions himself very well," adds James.
"That's not just about putting the hours in and interacting with the team, at the end of the day you've got to be performing and he was able to demonstrate that as well.
"He's been passionate about Formula E, he sees it as an exciting series for a driver, but it provides a challenge that maybe some other series don't provide as well.
"He has the kind of mental aptitude you need to be able to perform well in Formula E. I think that all stands him in good stead for the future."
Prior to being told he had the seat; Hughes could easily have got into a flap. While he was publicly stating he was aiming for Formula E as long ago as 2020, there were absolutely no guarantees at all.
At the Seoul E-Prix in August when the nerves and tension were palpable in the title favourites' garage, Hughes was relaxed and calm.
He knew he still had a waiting game to play but with lots to his advantage – the trust of Mercedes EQ (soon to be McLaren), a strong sim and intra-team working ethic and the backing of James and team manager Gary Paffett – with whom he shares a management stable, Mark Blundell's MB Partners.
But this was no easy final mile on a short road to a race drive in Formula E.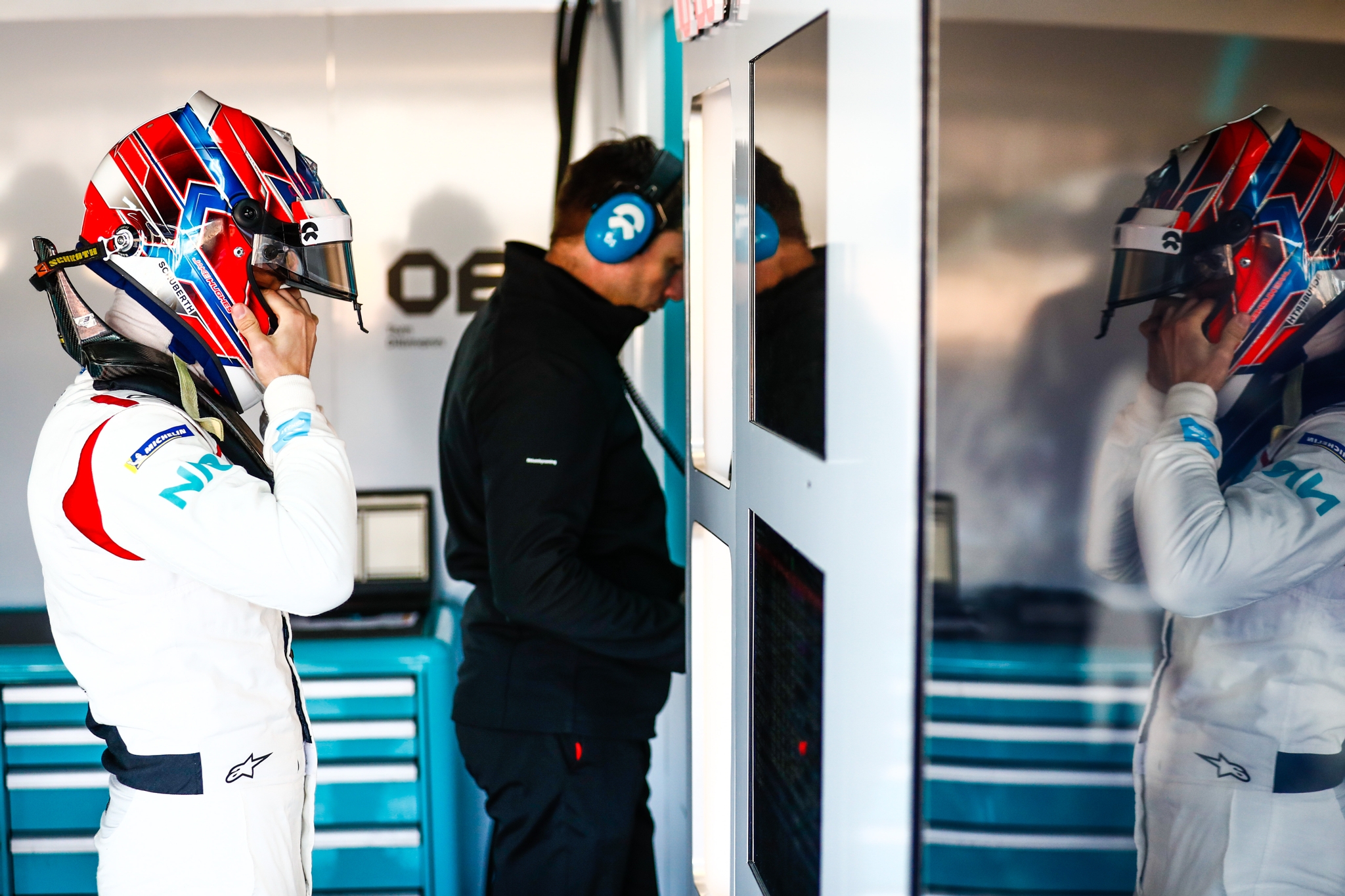 The journey to a race seat actually began two rules cycles ago, amid the rookie test at Marrakesh in February 2019 with the NIO team and the rudimentary Gen1 car.
Another public test should have come at Mexico City but such was the bedlam within that team at that time it never happened.
Then via his stint with HWA in F3 and F2, Hughes was drafted into the affiliated Mercedes EQ fold where he made an appearance at the Marrakesh March 2020 test, as well as performing some testing duties privately.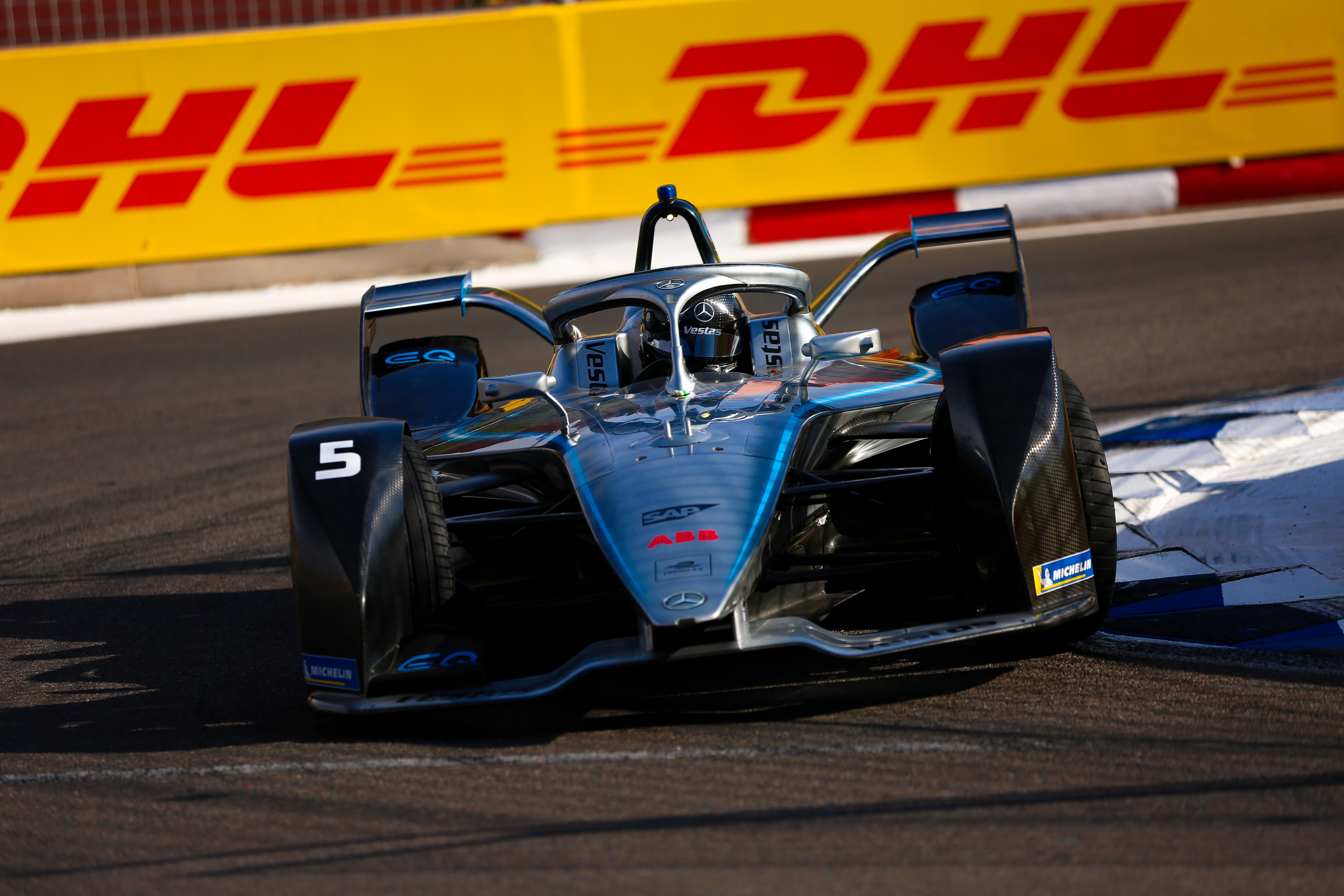 A formal reserve role with the Merc-flavoured Venturi team came in 2021, before that role was transposed for Mercedes EQ this year. Looking back at these milestones his momentum built nicely.
But when James came to make a decision in those crucial weeks in late August and early September, there were other options too.
Maximilian Guenther, Oliver Turvey and Sergio Sette Camara were the obvious three. Curiously Sette Camara – a McLaren Formula 1 junior in the past – appeared to be dismissed at an early stage and signed for NIO 333 just prior to the Seoul finale.
While Turvey is well-known to McLaren via his long held role as a test and development driver, he was only ever considered rather than made a firm offer.
Guenther did speak with the team but didn't get an offer and eventually ended up at Maserati replacing the F1-bound de Vries.
And it is de Vries that gave an air of unlikely continuity and specific characteristics that started to be revisited and formed in James' neat and tidy mind.
"From a team perspective, when we chose Nyck [when the team was Mercedes] and why we chose Nyck, there are some parallels there I think [with Hughes]," says James.
"If I remember back to Nyck's first test in Varano, one of the things that really impressed me was that he came in after that first drive in the car and was able to describe really accurately what it was that he felt needed further development.
"But beyond just the car itself, he pointed out some of the gaps that we had in the team at the time, and he did it in a very diplomatic, professional way that didn't come across as harsh criticism, it just came across as, 'this is how you can be better'.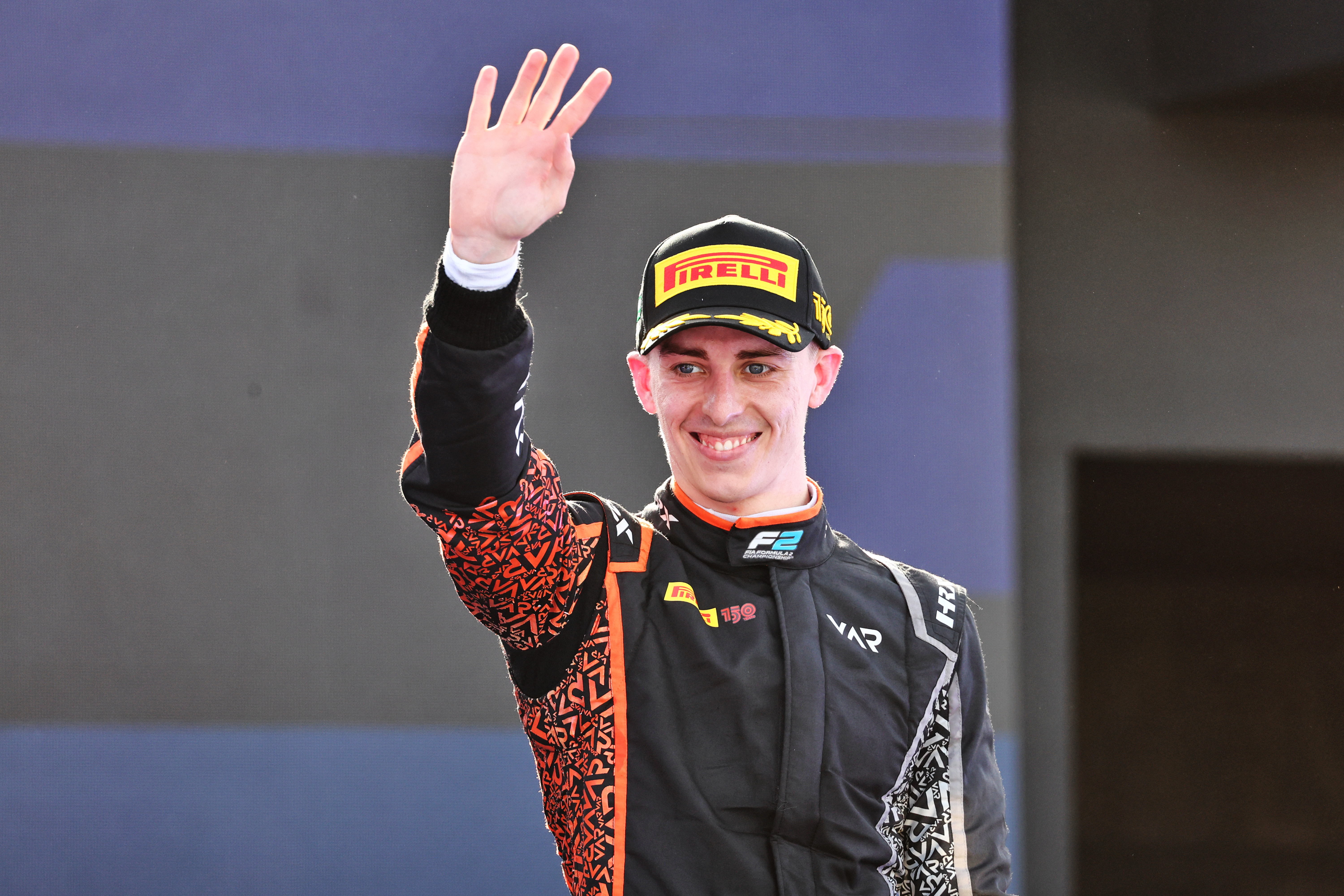 "That's massively impressive for any driver, and Jake's got those same attributes as well. He's somebody who's really hungry for that chance in Formula E, and he doesn't pull his punches.
"He was able to really, very eloquently, say where he felt that we had room for improvement. That's incredibly important."
It's even more important when you mix in the current uncertainty that Formula E teams are navigating through. Question marks over spec parts, slow supply of components, fluid sporting regulations and a scattering of so far publicly unexplained shunts will make for what many are anticipating will be a chaotic start to the 2023 season.
With those challenges ahead, McLaren seems to have made a shrewd decision to go with someone it knows well, and someone who is hungry to make a mark from the very first time the pitlane opens.
"It's not just enough for drivers to be quick in Formula E, they've got to be collaborating, working with the engineers and the mechanics, but also providing that honest feedback in a way that brings the engineers with them on that journey as well, and I think that – both Jake and Rene – they're going to be a very important part of that collaborative process," adds James.
A type of collaborative process via a long chain of chaos and command ultimately got Hughes his drive.
But he got himself into a position to convert that chance through graft and guile. It's one that has come at an advantageous time with a reset in rules and an opportunity he has waited a very long time for.