There was a man, a smart-looking man, so far off the radar at Formula E races in 2018 that he wasn't initially noticed in the paddock, because frankly no one knew who he was.
Mercedes, under the mask of HWA Racelab, was being astute before it had even started. It had Ulrich Fritz fronting things initially after it did the deal with Alejandro Agag to enter Formula E in the summer of 2017.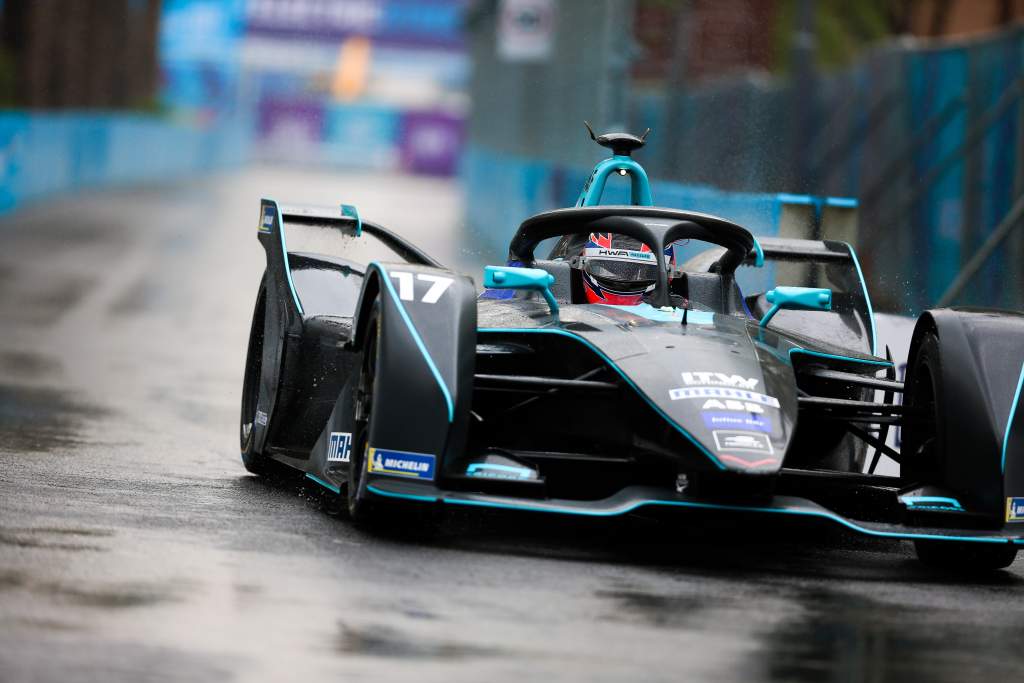 Fritz, a well-known racing face, absorbed the press interest while Ian James went about his recce-ing and groundwork after a 20-year career that had embraced engineering and marketing in a variety of positions, largely far from the media glare.
Simultaneously, Mercedes was also holding initial internal meetings where aims and objectives were being drawn up.
Feeding those were case studies in how other manufacturers were getting on in the wild world of Formula E.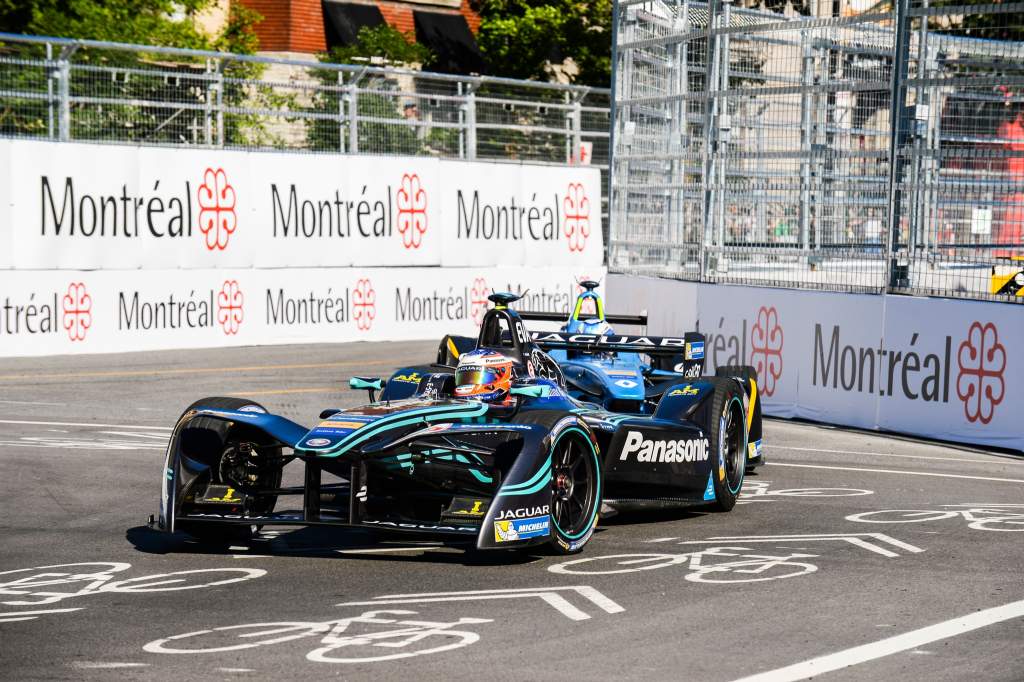 At that stage Jaguar had yet to win a race, Renault was on the wane and soon to transition to Nissan, Audi was winning and BMW was starting its official journey but having had multi-season influence at Andretti.
"I think back to when we started and when we first took a look at the championship, we realised just how unpredictable it is, we realised the strength of the competition and how much experience had already been built up," James tells The Race.
"We were coming into it of course with some great talent but at the same time completely green in terms of Formula E and what that meant.
"It's interesting, I took a look back the other day at the targets that we'd set ourselves.
"On one hand you're coming in hopefully with a good dose of humility in the challenge you've got ahead but at the same time knowing that you're representing Mercedes and ultimately they're there to win races and championships."
This was an interesting dichotomy because at those internal meetings is where caution and self-effacement reigned.
The reason for that was irrespective of the might of HWA, Brixworth and other recruitment leg-ups, Mercedes was convinced that Formula E wasn't something it could just turn up and win at instantly.
Some of that, even subconsciously, would have come from the early days of its Formula 1 programme when its first four seasons before the major engine rules change brought little success and plenty of education.
"We'd set ourselves an internal target, it wasn't even communicated internally, it was almost just at board level," reveals James.
"It was securing a first championship by season 10 [2024], so to have done it in such a short space of time was pretty admirable."
That seems startling now, the thought Mercedes wouldn't stand top of the pile until its fifth season. We now know that season will never come for Mercedes in Formula E, so it makes it all the more tempting to scoff at that revelation – and believe me plenty up and down the Formula E pitlane will.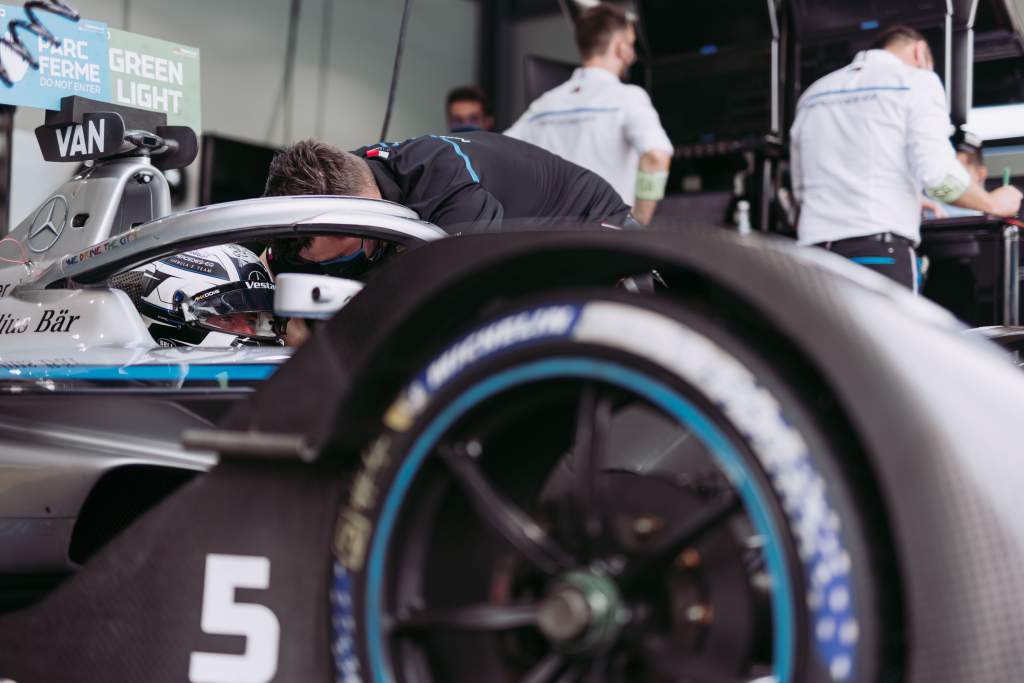 That's because many assume they know how much Mercedes EQ is operating on. 'They are buying the title' or 'No expense spared' are familiar tropes in the paddock, and let's face it they've been enunciated the world over in F1 for the last decade too.
It is absolutely true that Mercedes EQ has one of the biggest purses on the grid, probably the largest during its three seasons, but this is not as significant as you would imagine in Formula E.
It doesn't add up because DS Techeetah took three drivers' titles and two teams' gongs between 2018 and 2020 with probably around at least 20-25% less overall budget than Mercedes, Porsche and Jaguar.
In the early part of Mercedes EQ's first season in 2019/20 the growing pains looked as if they were going to match the humility of those internal targets.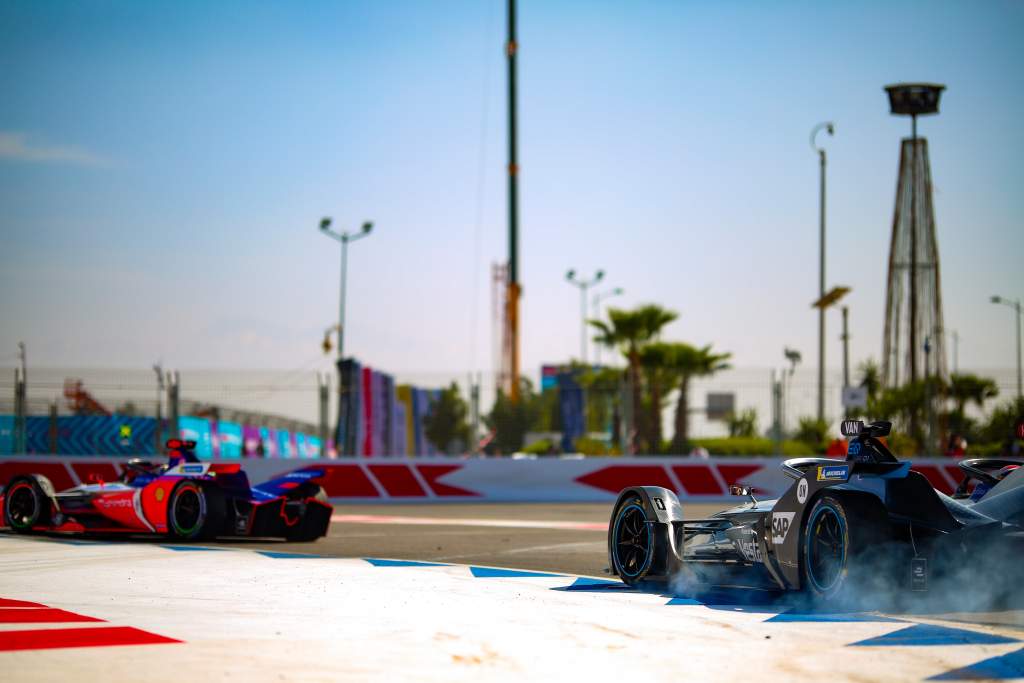 A mistake on the grid in Santiago cost Nyck de Vries his first podium, Stoffel Vandoorne cost himself and the team big points at Mexico City and in Marrakesh Mercedes was completely anonymous.
As the pandemic ceased racing Mercedes EQ was fifth in the standings and 42 points off leader DS Techeetah.
"That was the sobering bit at that stage," says James.
"When it's still a target that you've yet to achieve, something you can work towards, I'm not saying it's easier but it's very different to how you approach it once you've achieved that."
But a major target got bulls-eyed on the resumption of racing at Berlin in August 2020 as Vandoorne took the first win.
Exactly a year on Mercedes EQ was back at the same track, and like the world at large, everything had changed.
It entered the Berlin finale in August 2021 knowing that a scenario could play out where it won the titles at only its second attempt and then a few hours later would announce it was saying 'auf wiedersehen' to the Formula E world championship after just one more season.
In light of the long-term internal discussions prior to the pandemic that pullout didn't make any sense and clearly had the work of faceless, non-racing executive decisions about it.
"Everybody was over the moon that the team had achieved what it wanted to achieve but also that realisation that it wasn't going to get any easier from then on in," recalls James.
"Right until the decision had been taken, same with the other manufacturers, we'd already started working on Gen3 and making sure that the concepts were there, we knew what the targets that we needed to achieve were.
"In that respect we were sort of going full pelt towards that particular scenario."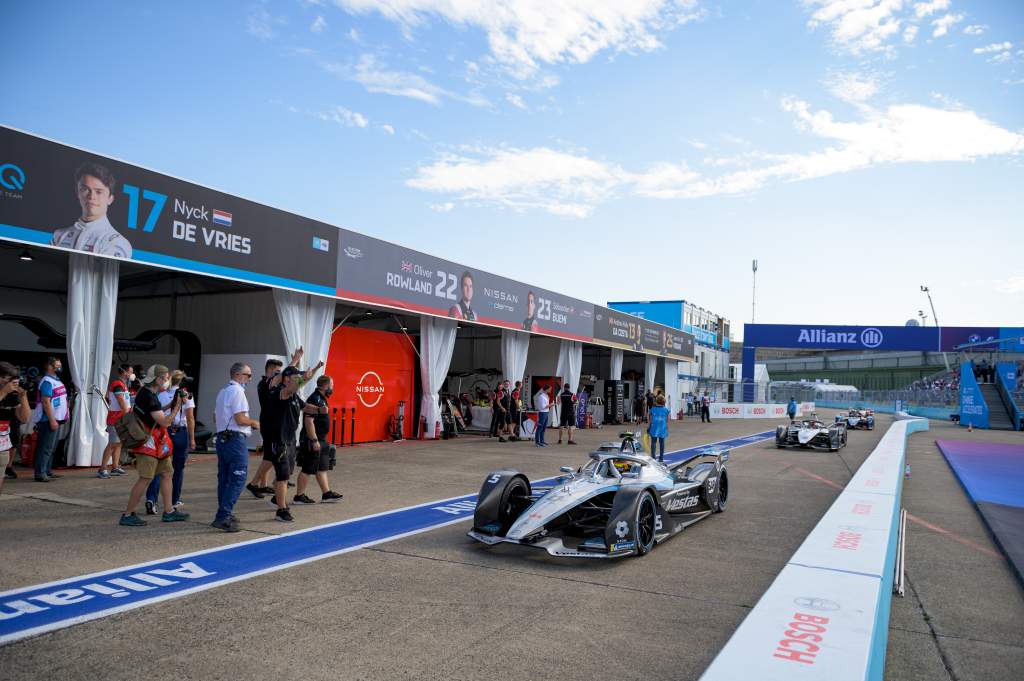 Once the exit decision had been taken "there's significant disappointment, there is no doubt about that" says James, who through aspects of the decision is believed to have been as equally as baffled by it as the outside world was.
"You have to very quickly get over that and say 'OK, where do we go from here?'.
"What we've seen time and time again in motorsport is you build something up and then a decision is taken for whatever reason, and the reasons to not carry on are valid, you stop and it just sort of goes, it all disappears and you undo all of that goodness you've built up.
"We talk a lot about sustainability, especially in Formula E, but in motorsport in general, and I think that's the least sustainable approach that you can take.
"There is a strong argument there for saying 'OK, so with what we've built up, how can we now take a look and see whether there is going to be a viable future for it?'"
James has achieved this for Mercedes EQ with the rescue mission that means it lives on as a Nissan-powered, NEOM-backed McLaren team next year.
Questions regarding the upcoming financial regulations in Formula E are natural at this point.
In 2023 Mercedes EQ would have had to operate within a 'spending level of €25million over two consecutive seasons starting from Season 9 (2023).'
That is likely at least 35-40% less than what Mercedes would have operated on without those new rules, yet James asserts that he was personally active in lobbying the FIA and Formula E to ensure that the all-electric world championship didn't become "an arms race".
"I wrote to [then FIA president] Jean Todt, Jamie [Reigle] and Alejandro [Agag] back in 2019," says James.
"It was, on behalf of Mercedes, effectively to say that if we wanted this to continue in a way that was going to realise its full potential then we needed to put some kind of regulation in place to achieve a level of financial sustainability for all of the teams and manufacturers involved.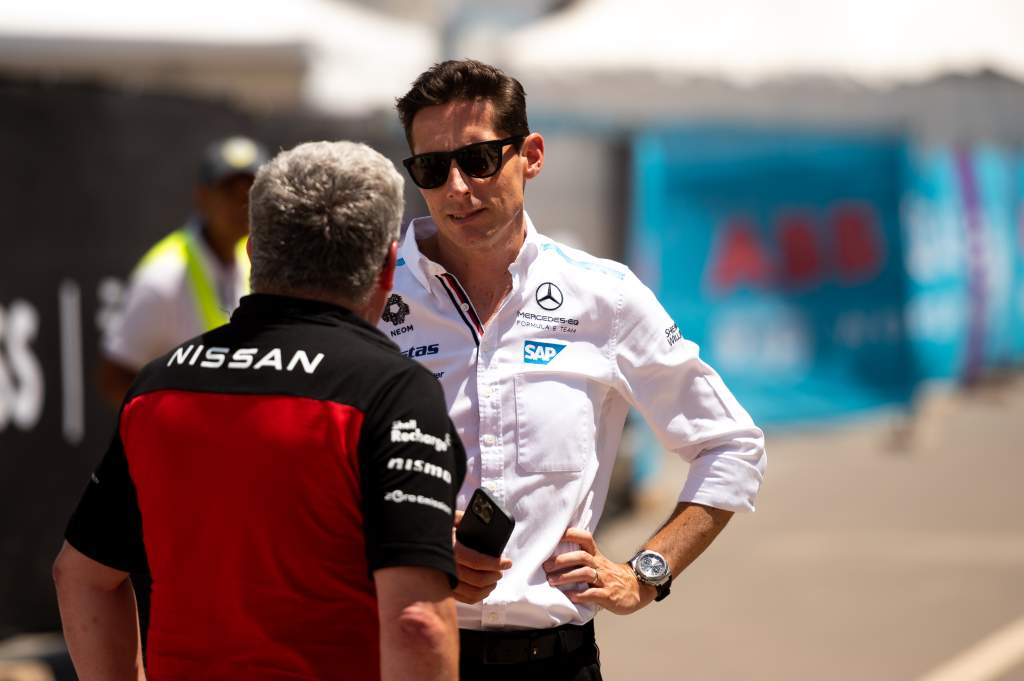 "We had to avoid it just becoming an arms race because you were going to lose the richness of manufacturers and teams you've got within here.
"We were very much supportive of that fact, so we were probably one of the louder voices shouting for that and shouting for it in a similar level to that that has been proposed both to the teams and the manufacturers' side.
"If it hadn't been for that prospect coming in, I don't think we would have… I'm not saying that we wouldn't have found a solution to go forwards but it would have been a very different challenge."
Now, the challenge is over and Mercedes has conquered allcomers in a back-to-back fashion that is so hard to achieve, in particular, in Formula E.
It has had aspects of the inspiring.
De Vries' smash and grab title; Vandoorne's stealth mode this season; the utilisation of Gary Paffett's experience as a driver to team manager; the integration of HWA staff in to Brackley last summer and experienced recruitments such as Nick Chester, Peter McCool and Franco Chiocchetti on the engineering/design side.
It has brought in two drivers' and teams' titles, seven wins, nine poles and 23 podiums.
"In terms of our performance as a whole, I think you're on this continuous learning journey and you need to make sure that you never stop moving because that's the point in which you do get overtaken by competitors," says James.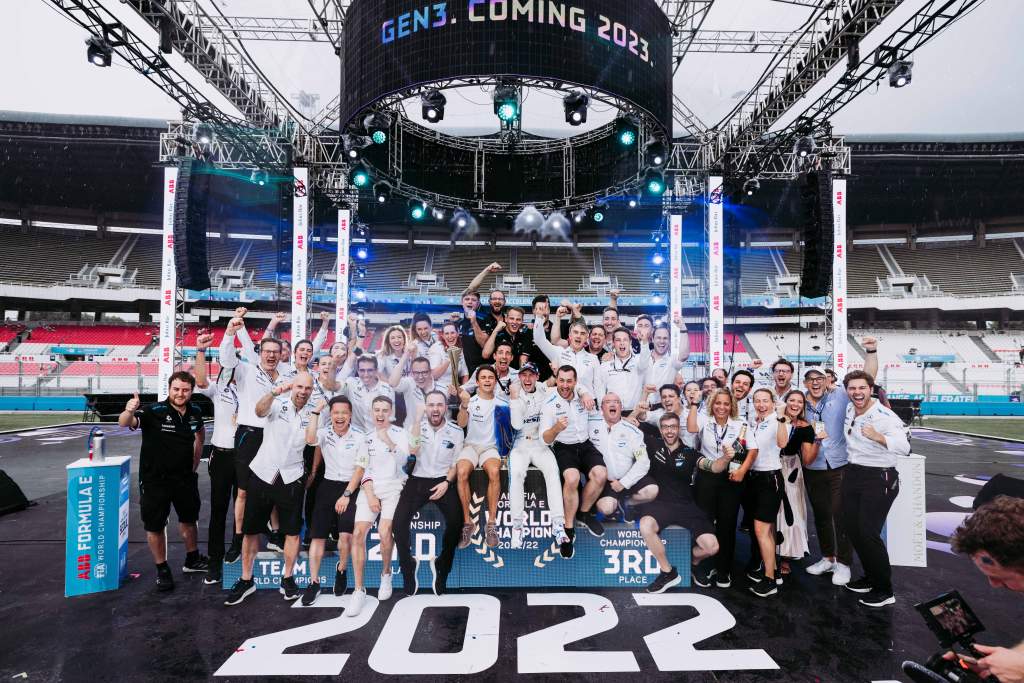 "Are there things we would have done differently in hindsight? Of course, there are small things, there always are.
"But we've exceeded not only the targets that we set ourselves on track in terms of championship positions but our marketing targets in terms of reach, our financial targets in terms of what the whole adventure would cost us.
"In that sense, do we continue to move forward and improve? Absolutely. But looking back there is very little that we would change."