The narrative around Mercedes' future Formula E involvement has baffled and perplexed most people both inside and outside of its factory team for several months now.
Last weekend in Berlin, Toto Wolff confirmed to The Race what most thought they knew. That the dallying over a Gen3 decision was now completely an internal board matter and perhaps that had been the case all along.
Sense checking the expected decision that the new world champions may not be an official part of the next Formula E era from 2023 onwards is a challenge.
Indeed, the hard-earned double world championship success last weekend may even spark hopes of a renegotiation between Wolff and the Daimler board.
Are OEMs capable of back-tracking on a decision like this? It doesn't happen often but in essence, absolutely they are.
Common sense within the present situation is not an easy thread to weave for the power players that are central to this saga.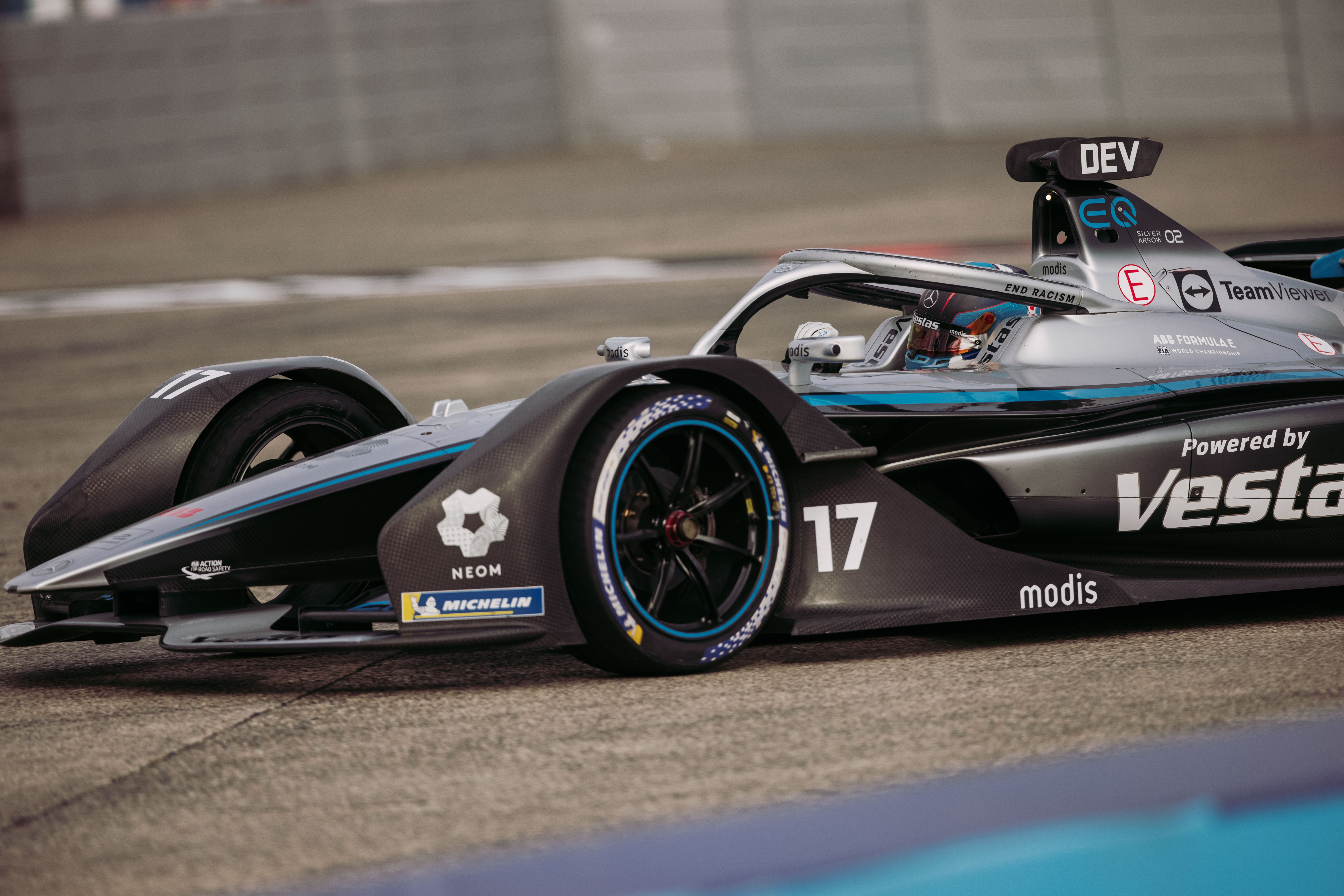 Should the decision finally be to the negative then the lazy mode for explaining it would always be the classic chin-stroking trope of 'well manufacturers always come in and out of series, so don't be shocked when it happens.'
In this case, it is an especially weak description because of the reasons Daimler committed Mercedes to Formula E in the first place. Namely the complete electrification of its cars in the near future.
"The EV shift is picking up speed – especially in the luxury segment, where Mercedes-Benz belongs," said Ola Kallenius, CEO of Daimler AG and Mercedes-Benz AG only last month.
"The tipping point is getting closer and we will be ready as markets switch to electric-only by the end of this decade.
"This step marks a profound reallocation of capital. By managing this faster transformation while safeguarding our profitability targets, we will ensure the enduring success of Mercedes-Benz."
You don't get much clearer than that.
Källenius was not in Berlin last weekend and neither were other key executives, some of whom have been described to The Race by one insider as "having been instrumental in the decision to look elsewhere in the world of high-end marketing to promote its biggest ever shift in its automotive range over the next decade".
"Racing in Formula E and Formula 1, apart from the marketing value that it generates, it is also about technology transfer," Wolff told The Race on Sunday in Berlin.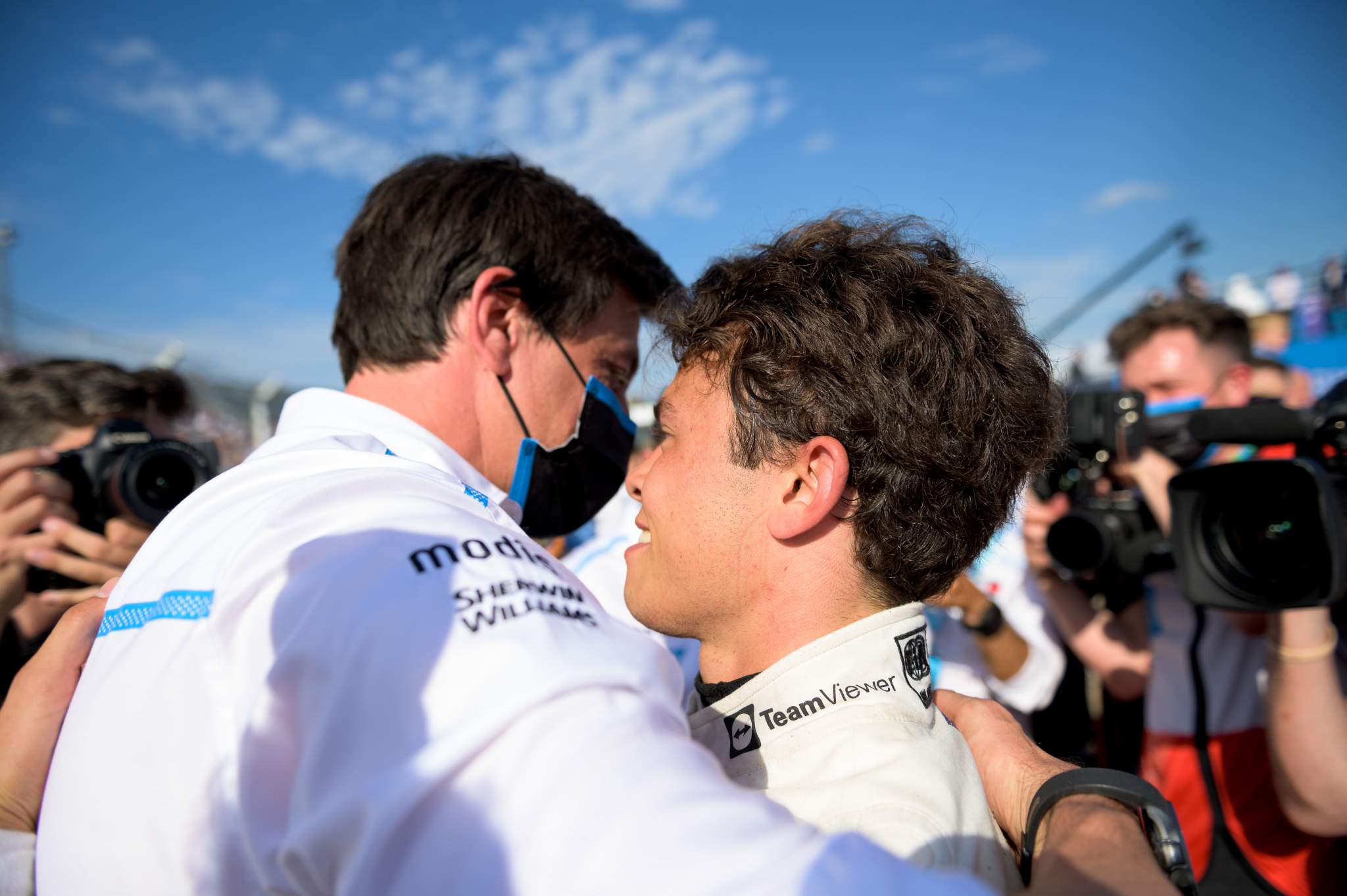 "These two need to go hand in hand with technology and marketing.
"This is why everything is permanently evaluated and this is really still contributing to where we see the brand.
"Whatever we are going to say in terms of the decision, it's never like 100% we want to be out of that because we don't like it anymore, or 100% we love the series and that's why we're going to stay in forever.
"It's much more nuanced."
That isn't just stating the obvious, it is a central rationale for how the big cheques get signed in the first place. It's just that when the ink dries, it often seems that the fluency of the next signature is not as flowing as the original.
As the champagne turned flat and went lukewarm in the Tempelhof paddock on Sunday, there were already efforts being made by Wolff and others to restore some fizz on a long-term basis in Formula E for 2023.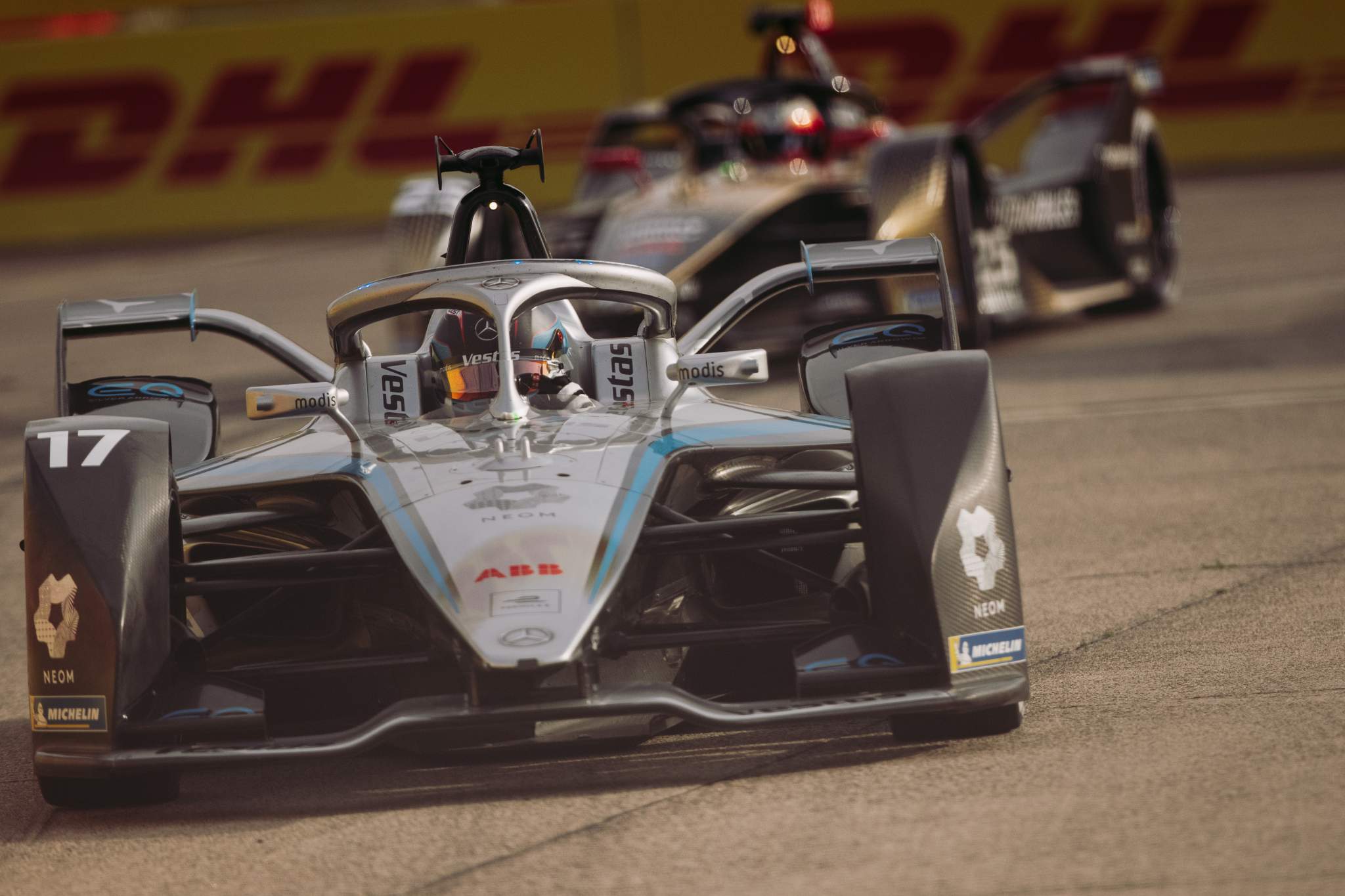 The intriguing 'what now' questions for the team that has been expertly built up over the last few years and the future of the capabilities being used in Brackley and Brixworth for Formula E are being addressed.
Mercedes EQ's technical director Nick Chester attended last Monday's latest technical working group meeting for Gen3 but will he continue to do so in the coming months?
That question is open to interpretation on how the registration is now delayed if Mercedes, as expected, gives notice of its intent to cease being a manufacturer this time next season.
Some believe that a rebrand to a friendly commercial entity will happen – Ineos perhaps?
Others believe that there is an intricate and far-sighted plan between Wolff and Aston Martin owner Lawrence Stroll to introduce Lagonda to Formula E at some stage during Gen3, when the electrified branch of Aston Martin is properly reborn.
The Race revealed earlier this year that Stroll has indeed looked at Formula E in the recent past, so it may not be as fanciful as it immediately reads.
The upshot is that there are options that could prevent a squandering of the stellar team that has been assembled at Mercedes EQ. A strong commercial footing for the team will surely see to that, so with or without Mercedes in an official capacity, Formula E is unlikely to lose an actual entrant.
But the bigger picture is why, at the very least, Mercedes is not unequivocal in its commitment to Formula E in a way that Porsche, Jaguar, Nissan and Mahindra have been.
On the face of it, the decision making looks simple as executives discuss the pros and cons before seeking corporate board approval as per most other manufacturers.
"We are all having a say, in the decision, everybody's presenting their side and their perspective, which is very important," said Wolff.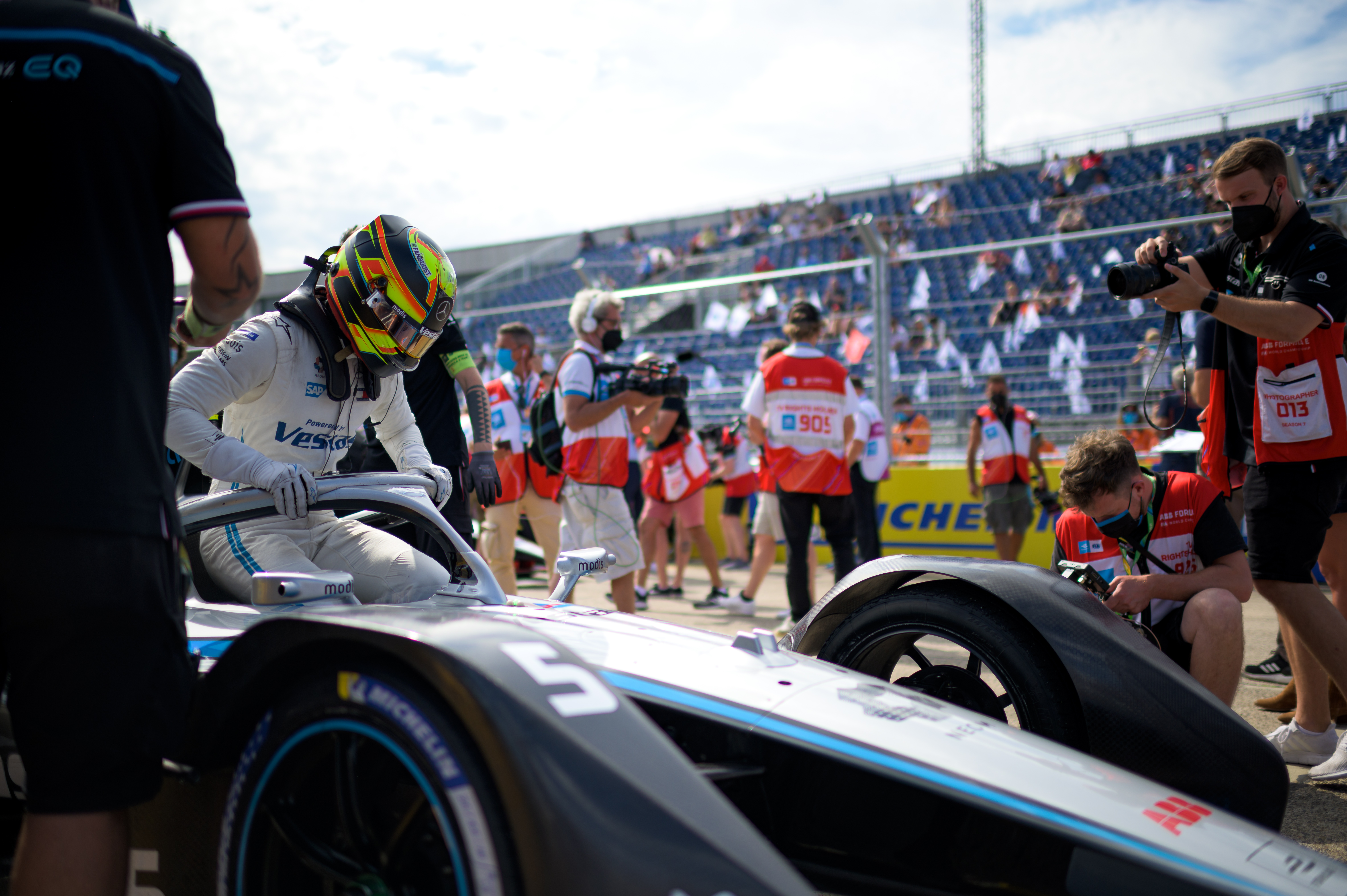 "Then altogether we will decide or we have decided how we're going to continue and Britta [Seeger] and Bettina [Fetzer] represent the marketing side; Marcus Schafer for the R&D angle and for me, it is the motor racing perspective."
Those previous nuances that Wolff mention come into play right here. What is it that Seeger and Fetzer see that most do not?
Formula E is a growing entity, it is not even seven years old. How many sporting start-ups have ever crossed over from specialised intra-sport recognition to mass market momentum in that time? I can't think of any.
Formula E has a tonne of issues to address like any sport, especially one as complex as motorsport. Technical road maps, regulations, calendars, cost caps, transfer tech are just a few.
But the most obvious is simply just the eye-balls on the new world championship. Will they latch on to the thrill of Formula E and its copious potential to get quicker and more exciting for future consumers to enjoy?
Addressing that, last weekend there was perhaps the perfect living and breathing manifestation of Formula E's biggest issue staring us all right in the face.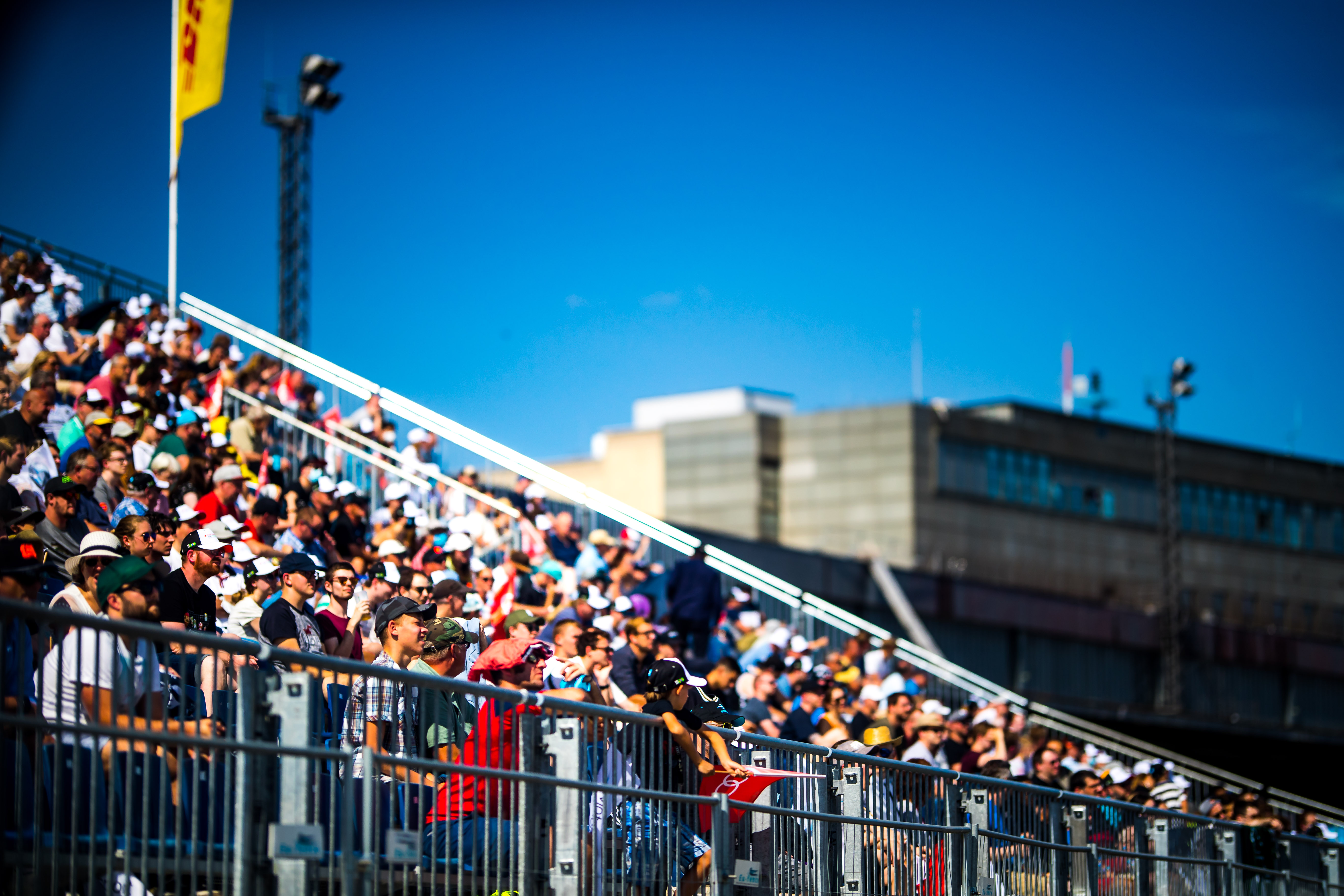 As VIPs and guests of manufacturers got hot laps aboard the searingly impressive Porsche Taycan, a smattering of public dotted the grandstands.
But strip out the corporates and there looked to be barely 2000 in attendance on each day, with 10,000 available tickets for the whole event.
That has to be addressed quickly if Formula E is to try to reignite some of the traction that it started to generate before the pandemic struck in early 2020. It has a terrific calendar set for 2022 and it would be a calamity if it went largely unseen.
For now, the mood music at Mercedes – with a nod to new champion Nyck de Vries' current band of choice, Queen, which he mentioned in the post-race press conference on Sunday – is a curious mix of 'We are the Champions' and 'Under Pressure'.
At present, it looks set to be the latter that is swirling around the Mercedes EQ operation in the coming days and weeks.
But it might not be too long before a kind of Toto Wolff magic helps metamorphose it into something ripe for a much longer stay in Formula E.