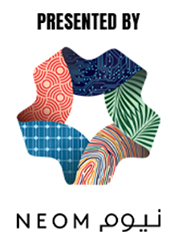 Think of power and influence in Formula E and more often than not the yellow and red of the Spanish flag comes swiftly to mind.
After all, the all-electric championship was largely founded by Alejandro Agag and various other loyal lieutenants that include his cousin and business partner Alberto Longo.
There was of course also a strong French input into the foundations of the championship as well.
Jean Todt made it a priority in the early days of his presidency to build the world's first ever fully electric single-seater series.
For the purposes of this list Todt sits outside the rankings, mainly because his absolute power as president of the FIA and its controlling influence throughout global racing mitigates against an accurate ranking.
From sporting, political, technical, teams, manufacturers, media, promotion and management the top 25 is rated below for their individual presence, influence, authority and yes, power, in and out of the Formula E paddock.
Bubbling under…
Attempting to whittle down so many personalities to 25 is no easy task.
Several were considered or demoted in editing while painstakingly getting to a 25 ranked on both studying their positions and getting feedback from key sources in the paddock – including some that unknowingly made it in themselves!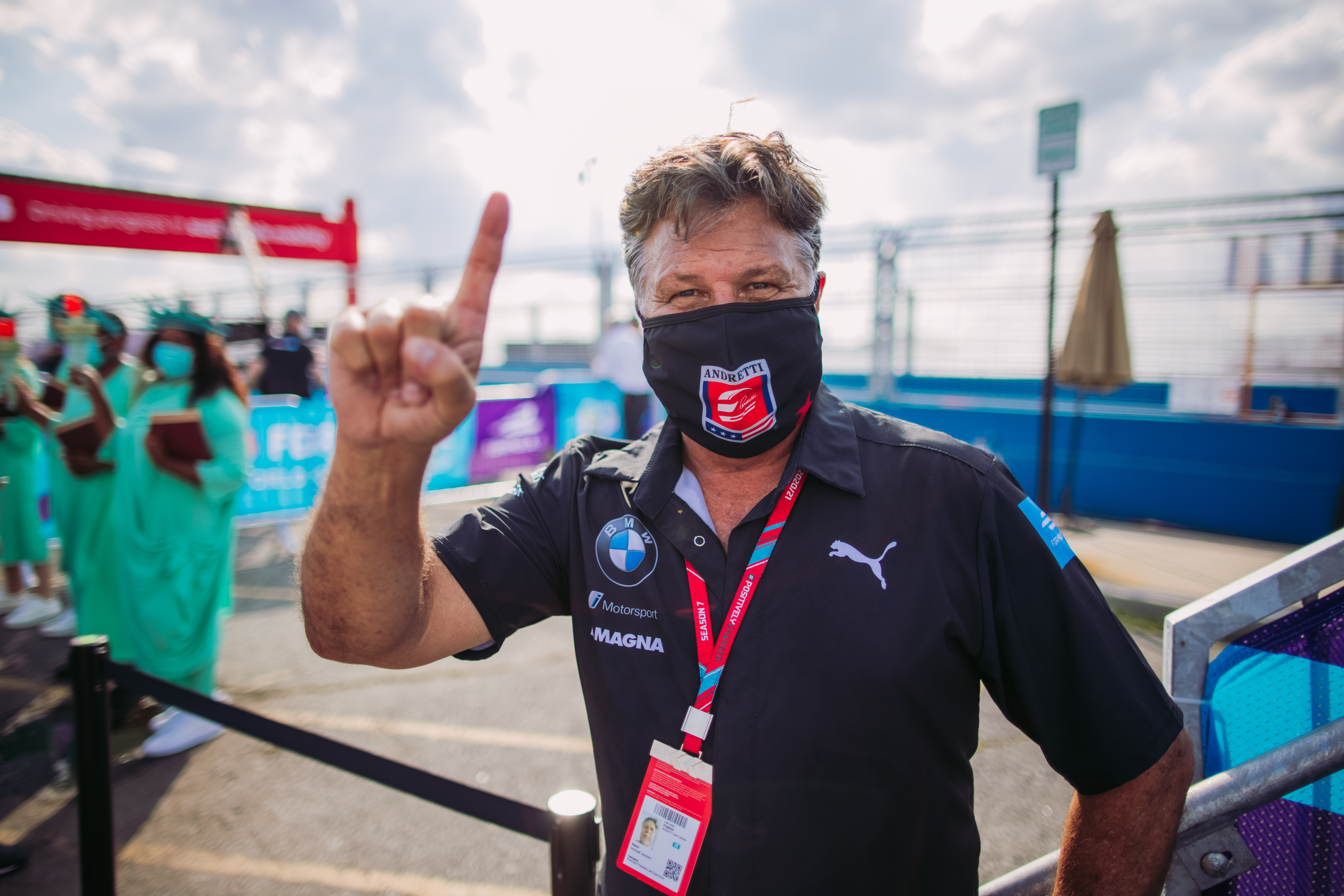 In no particular order, James Barclay (Jaguar team principal), Gerd Mauser (Jaguar Racing chairman), Michael Andretti (Andretti Autosport), Jay Penske (Dragon Penske) and Mark Preston (DS Techeetah) all have areas of powerful expertise and were considered.
In the technical sphere of Formula E there was Craig Wilson of Williams Advanced Engineering, who has been overseen crucial work in ensuring batteries for Gen1 and then the technical growth of Jaguar.
Laurent Arnaud is the technical delegate for the FIA and has a certain degree of power in regulatory management, while Alessandra Ciliberti, who is project managing the Gen3 rule change is profiled in a supplementary feature.
Other FIA personnel include Pablo Martino – Head of Sporting Matters and Javier Maffioli, the Head of Event Operations.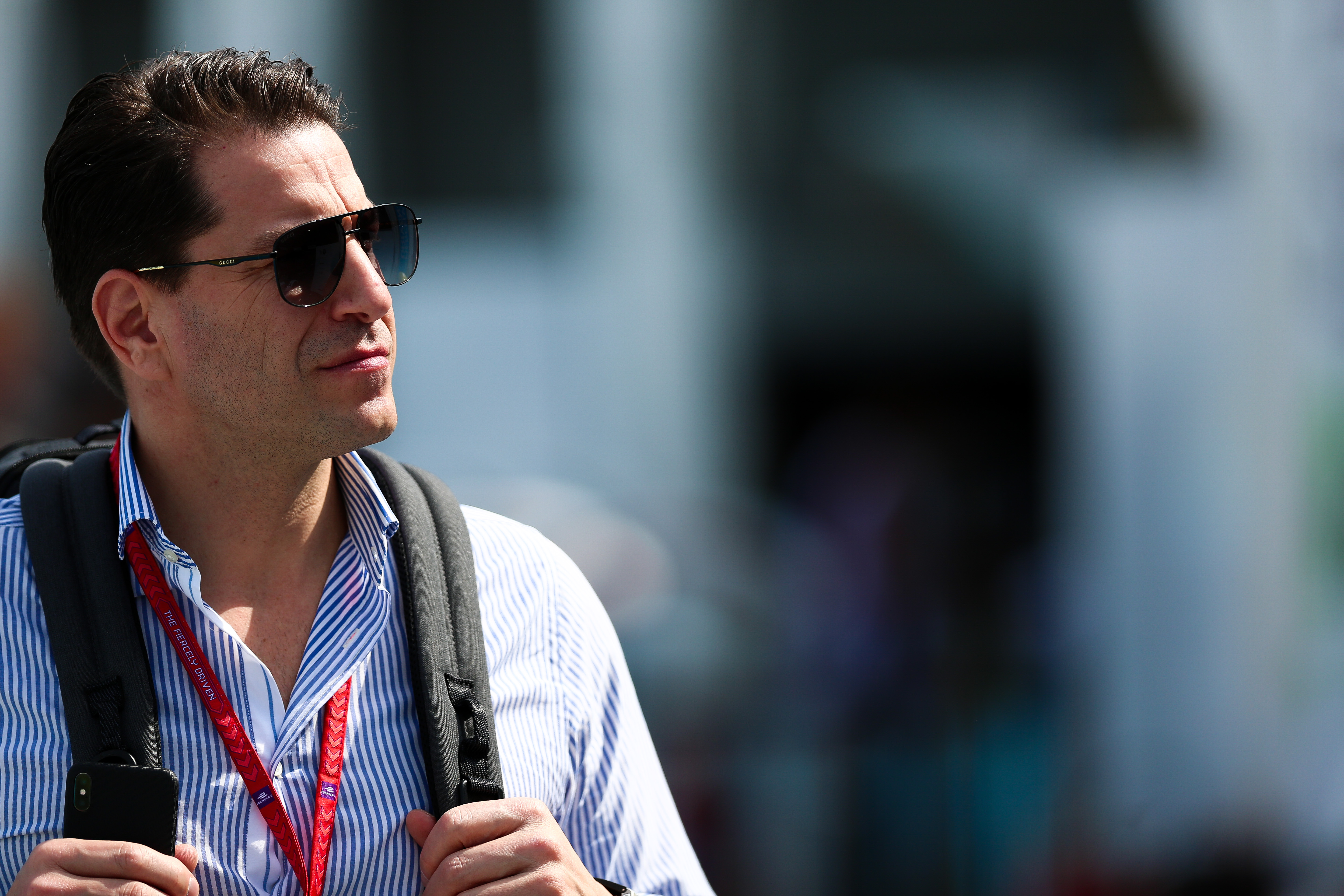 In marketing, commercial and partnerships, Marco Parroni (pictured above) of Julius Baer has been a loyal and engaging ally for the championship, not least with the amazing work done in helping to bring racing back to Switzerland for the first time in a generation in 2018 in Zurich and 2019 in Bern.
Staying on the commercial theme, DS Techeetah's business guru Keith Smout has brought a remarkable array of companies and partnerships to the championship, more recently with his head of business development Jon Wilde.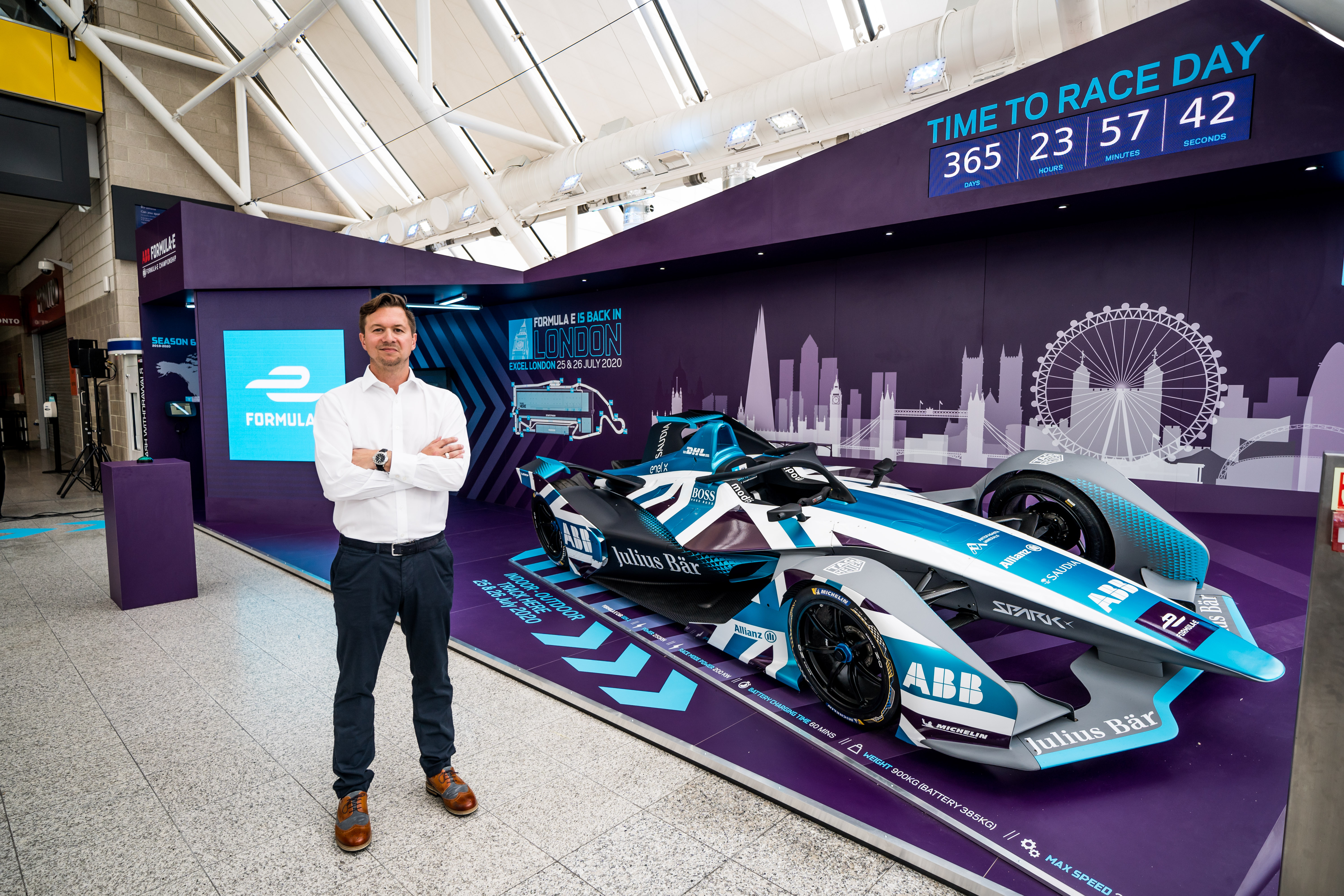 From Formula E itself the trio of Oli McCrudden (cities development director, pictured above), Roger Hooker (event operations director) and former HRT F1 legal chief Enrique Buenaventura (business & legal officer at FEH) almost made it into the list, while a special mention has to be given to the remarkable role of Manolo Ortiz Trello – who was one of Agag's first appointments in making races happen. He is set to take up a position elsewhere in the sport later this year.
Henry Chilcott is a new face in the paddock with the chief brand officer recruit joining in 2020 from McLaren. He has sizeable sway in the direction the championship is heading and recently brought a sprinkle of the future via some Arthur C Clarke fairy dust to a beguiling high-art promo film.
The eye-twinkling sharpness of Porsche's Carlo Wiggers, who likes to stay relatively out of the limelight but spearheads Porsche's business and partnerships strategies in Formula E, is also at the sharp end of Formula E's commercial working group.
No drivers appear in the Power List, which will likely be a surprise to many.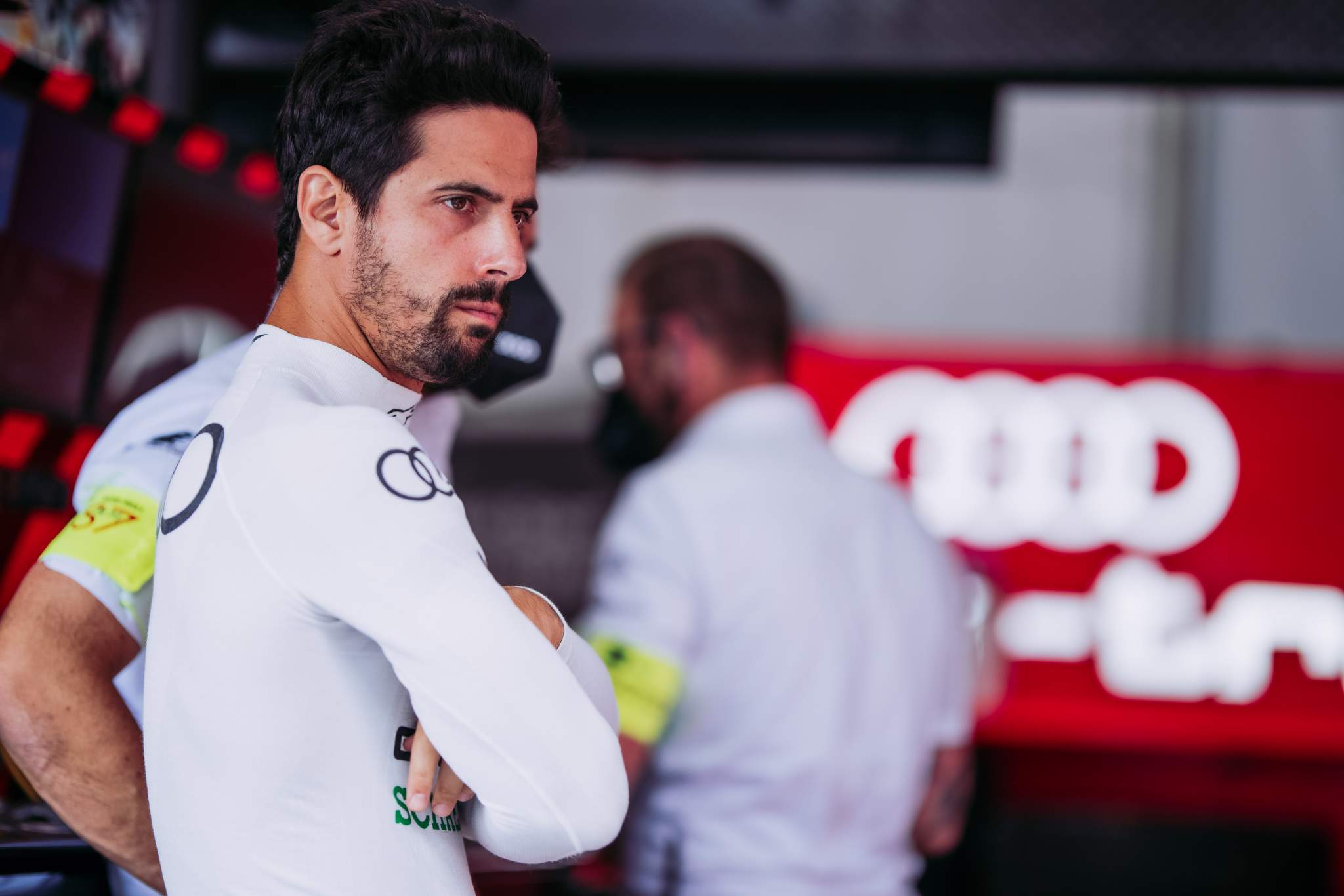 From the 25 competing this season several were considered but only Lucas di Grassi really transcends his role as a racer and it wasn't quite enough to make it into the ultimate list.
From the world of Formula E media, Aurora's Lawrence Duffy was seriously considered but the reality is that the production and content now has a more in-house set-up which is controlled to a large degree by Sebastian Tiffert.
The ex-Eurosport TV producer and presenter's role is to thread the narratives and heroes through the lens and into the collective consciousness of fans and viewers worldwide.
How the Formula E Holdings Ltd power is structured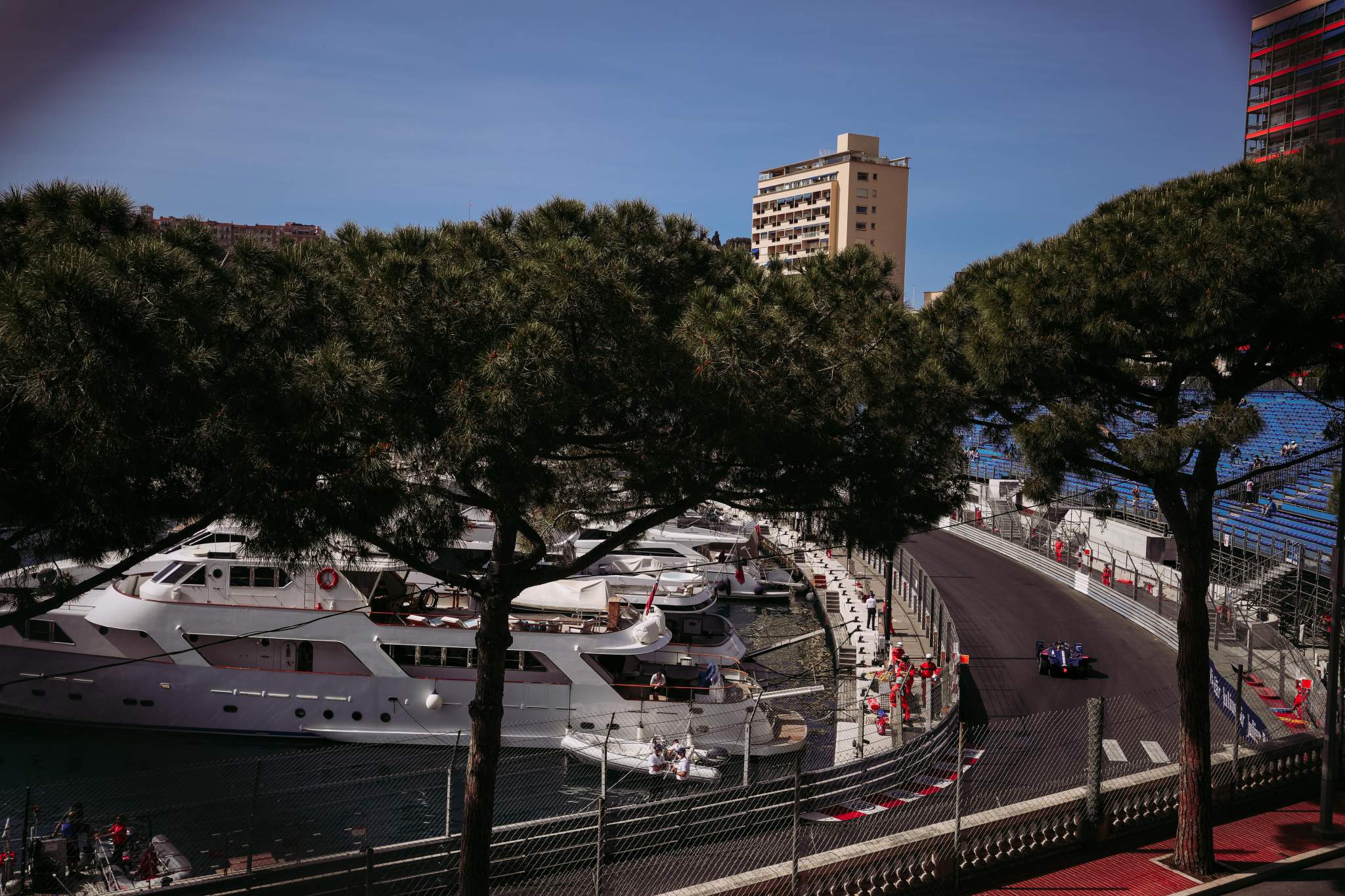 Liberty Global plc and Discovery Communications Inc became part of the group of shareholders Formula E Holdings in March 2015.
The transaction was completed just after the Miami E-Prix of the same month and came just a few weeks after Formula E looked doomed to fail before the end of its first season as the coffers ran dry.
The foundations provided by the majority stake were profound and enabled Agag and his team to fully capture the all-electric racing zeitgeist.
It was one that included the arrival of the manufacturers and just two and a half years after the Formula E start-up up phenomena was born it was boomtime as Audi, BMW, Jaguar, Porsche, Mercedes and then a little later Nissan arrived.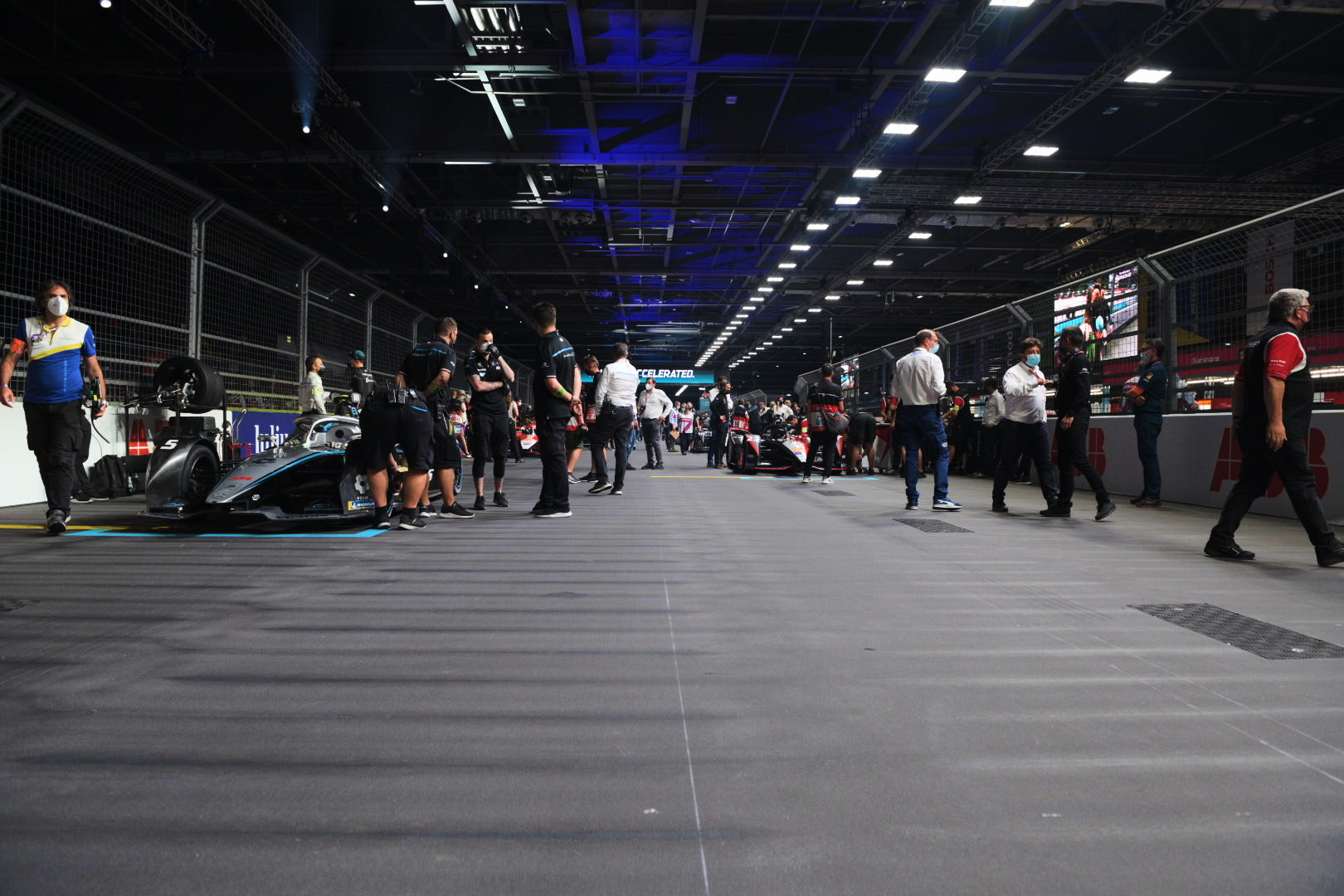 The board of the company thus has several powerful Liberty and Discovery executives upon it.
The Race can reveal that for the first time that these are: Simon Freer (corporate development) and Bruce Mann (programming) from Liberty. Discovery is represented by Anil Jhingan (corporate development) and Andrew Georgiou (CEO, Eurosport).
Alejandro Agag, Sheng Li (also the current owner of DS Techeetah and an Extreme E stakeholder) and Steve Pazol are the other board members.
Pazol, along with Sheng Li, looks after the minority stakeholders, which include Qualcomm for which he is a strategic advisor.
For the purposes of this list it has been decided not to include the Liberty and Discovery representation although it is acknowledged that from a corporate perspective they do wield significant power throughout the business.
The Power List 2021
25. Aarti Dabas
Chief Media Officer, Formula E Holdings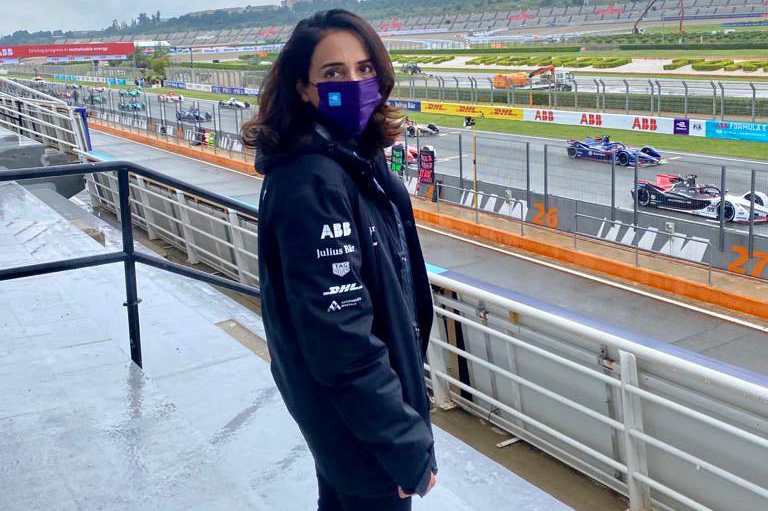 A Harvard graduate, Dabas has had a long career in both TV sport and business, working for 13 years with the International Cricket Council.
She oversaw the growth of the ICC's digital channel footprint from under a million to over 70 million and was crucial in establishing the ICC's in-house TV product.
Leaving the ICC in January 2020, Dabas joined FEH last summer. Her remit is to lead media partnerships and distribution as well broadcast coverage and fan engagement.
Recent successes include deals with Star India and the recent live coverage on British terrestrial TV via Channel 4.
24. Dario Franchitti
Commentator/Racing Legend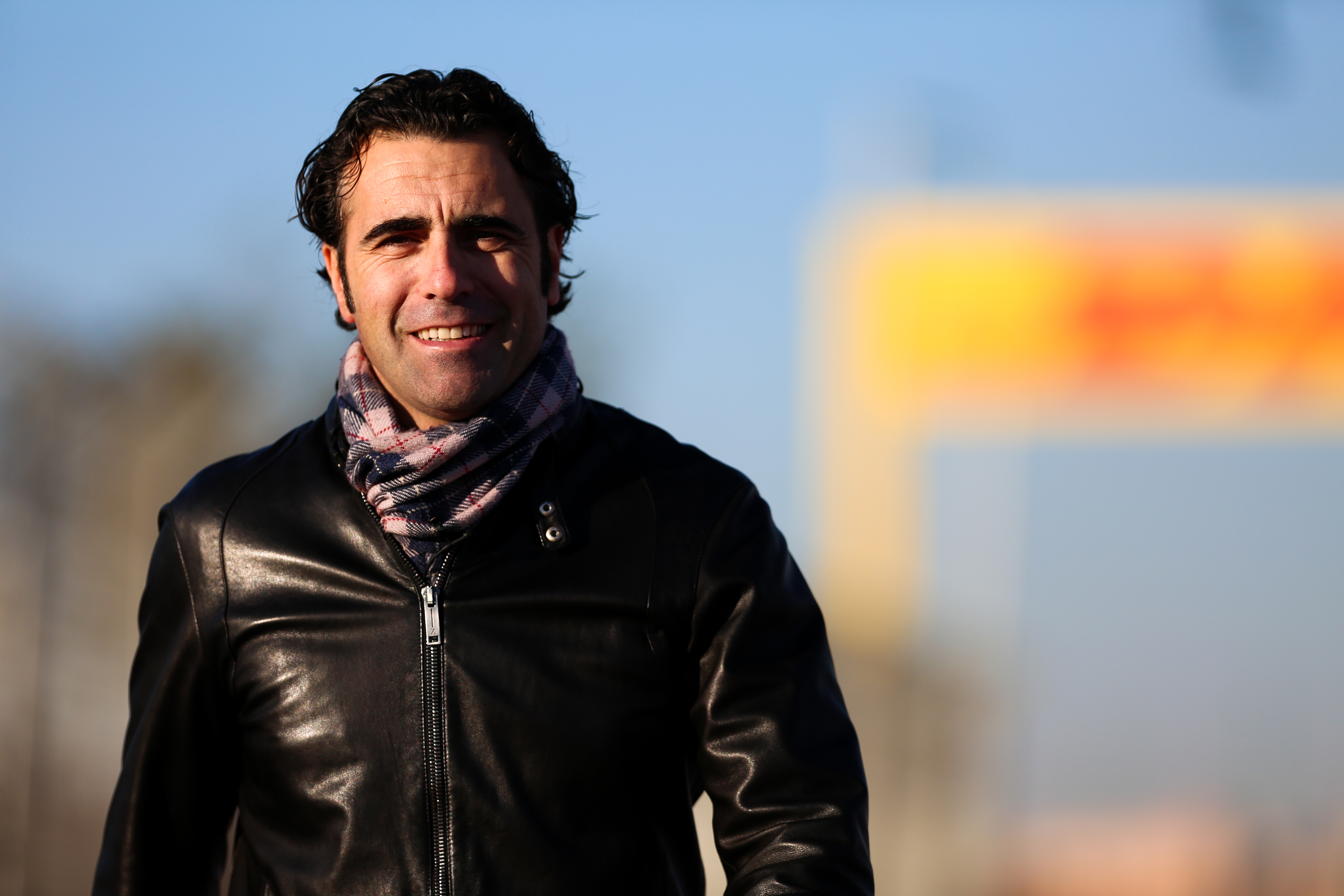 Franchitti is more than just a commentating and presenting presence in Formula E.
This he does extremely well and it's not too fanciful to say he is Formula E's Martin Brundle as he engages, educates and informs both dyed in the wool and new eyes to the championship.
He also brings respect and authority in his engagement with the media, partners, teams and drivers.
When he speaks, you listen. Because although Formula E is diametrically opposite to what he raced for the majority of his career in the US, top-line racing is top-line racing and he has a genuine fascination and affinity for Formula E.
23. Hannah Brown
Chief Strategy & Business Development at Formula E Holdings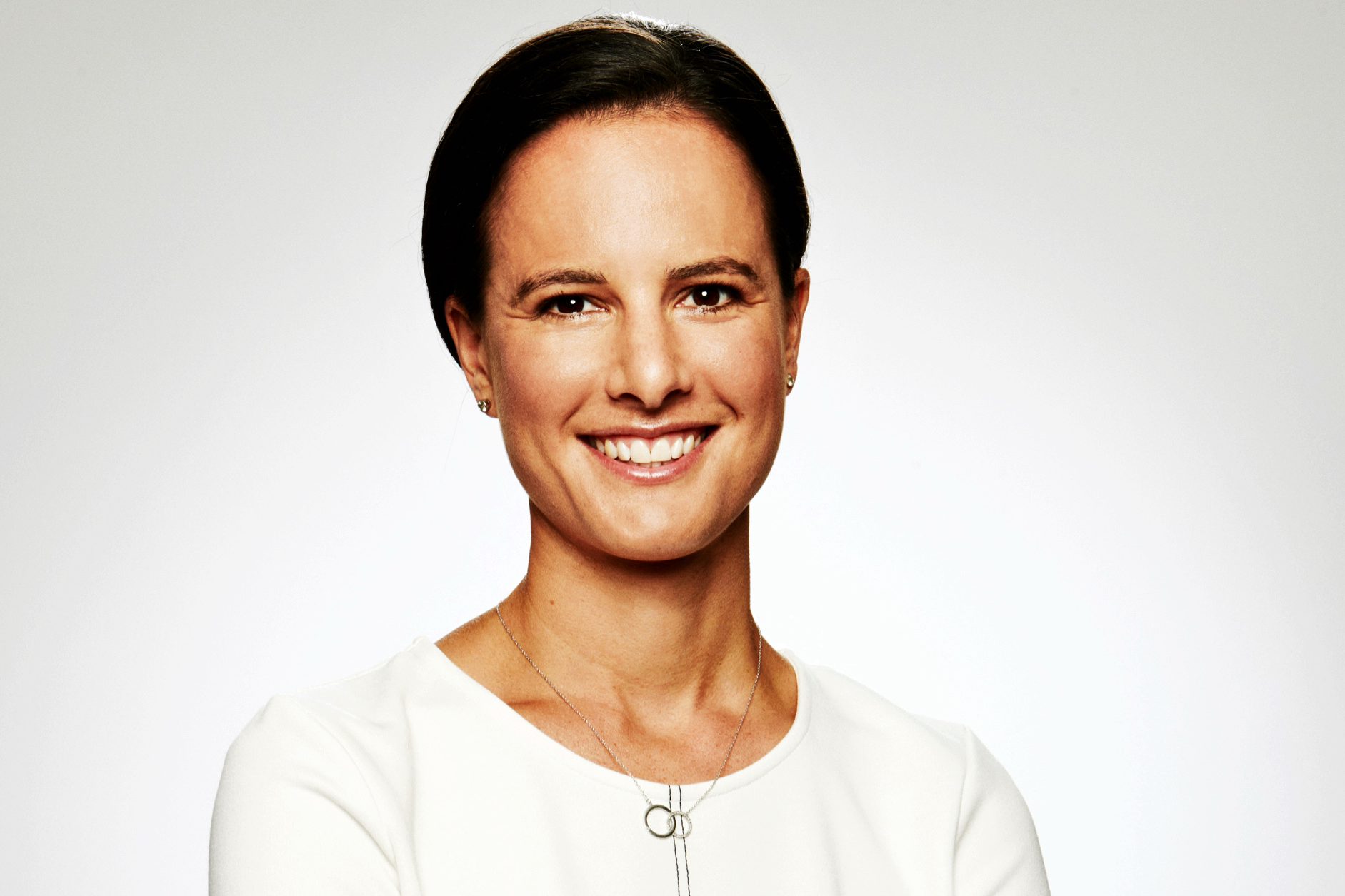 Brown is a relatively recent recruitment amid the expanding Reigle era of Formula E and arrived at Formula E in April 2020 after a successful early career in sports business and media development.
This took in stints at Sky Sports (as head of business development for sport) and work on the advisory board of the Drone Racing League. She was also a board member of the innovative InCrowd sports business and ROI focused agency.
Brown has, over the last six months especially, become more and more influential as some of Reigle's appointments have clearly not worked and some departments have struggled to gel as anticipated, ensuring her remit has been expanded significantly into communications, human resources and sustainability.
Her influence has therefore expanded across several departments, as FEO under Reigle looks to regroup after an occasionally trying time amid the exceptional pandemic conditions.
22. Dilbagh Gill
Mahindra Team Principal/ENECC Board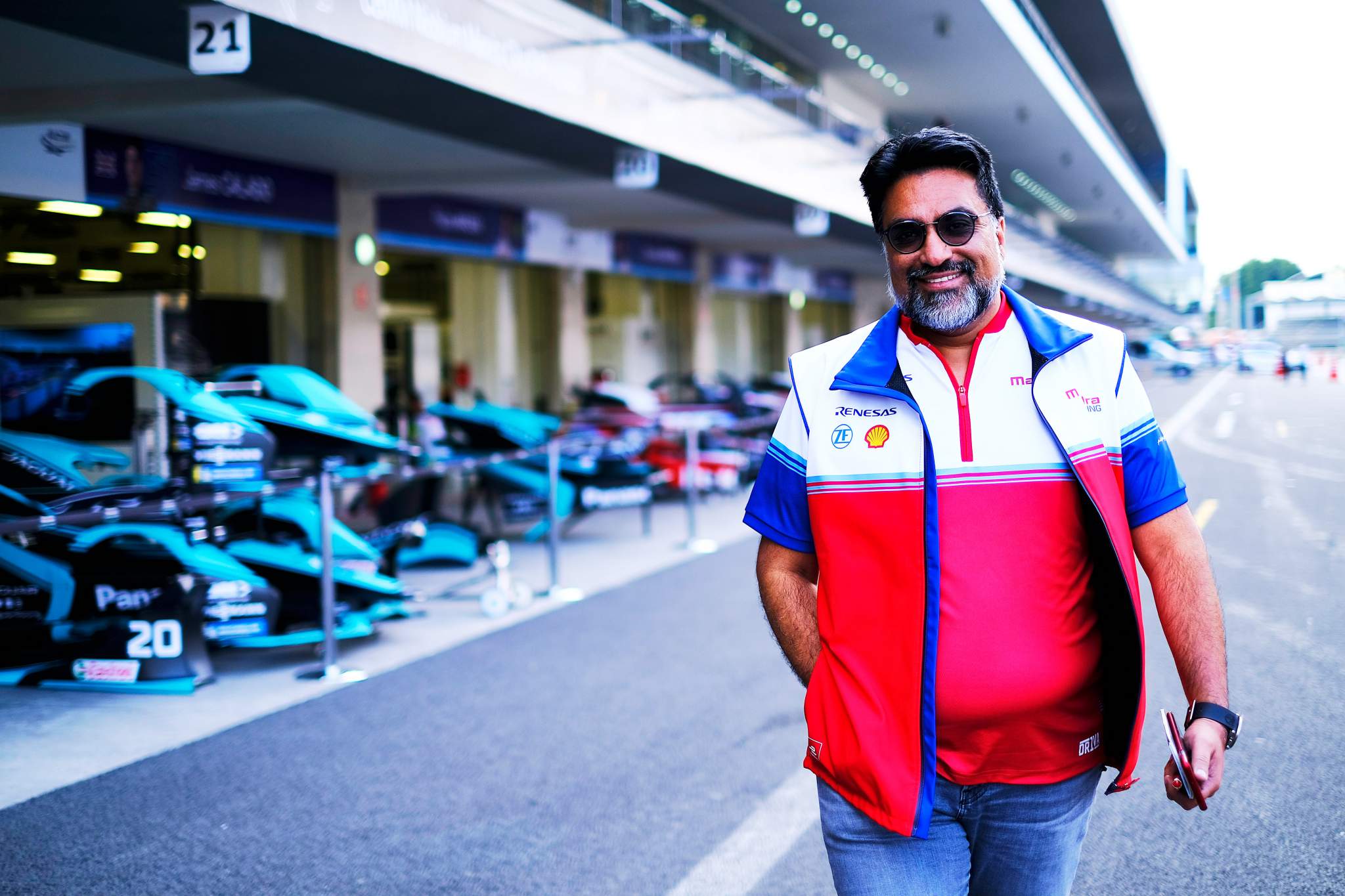 Gill's work as the face and team principal of Mahindra in Formula E is well-known, with his beating heart motif becoming a staple of race coverage.
Recently he has presided over an expansion of the UK based Mahindra operation and big plans are in place for further branching out in 2022.
He was one of the founding chairs of the Formula E Teams and Manufacturers Association and he now also sits on the board of the Electric and New Energy Championships Commission (with new president Serge Gachot) which reports to the FIA and has some influence in the future technical road map of Formula E.
21. Frederic Espinos
Formula E Sporting Director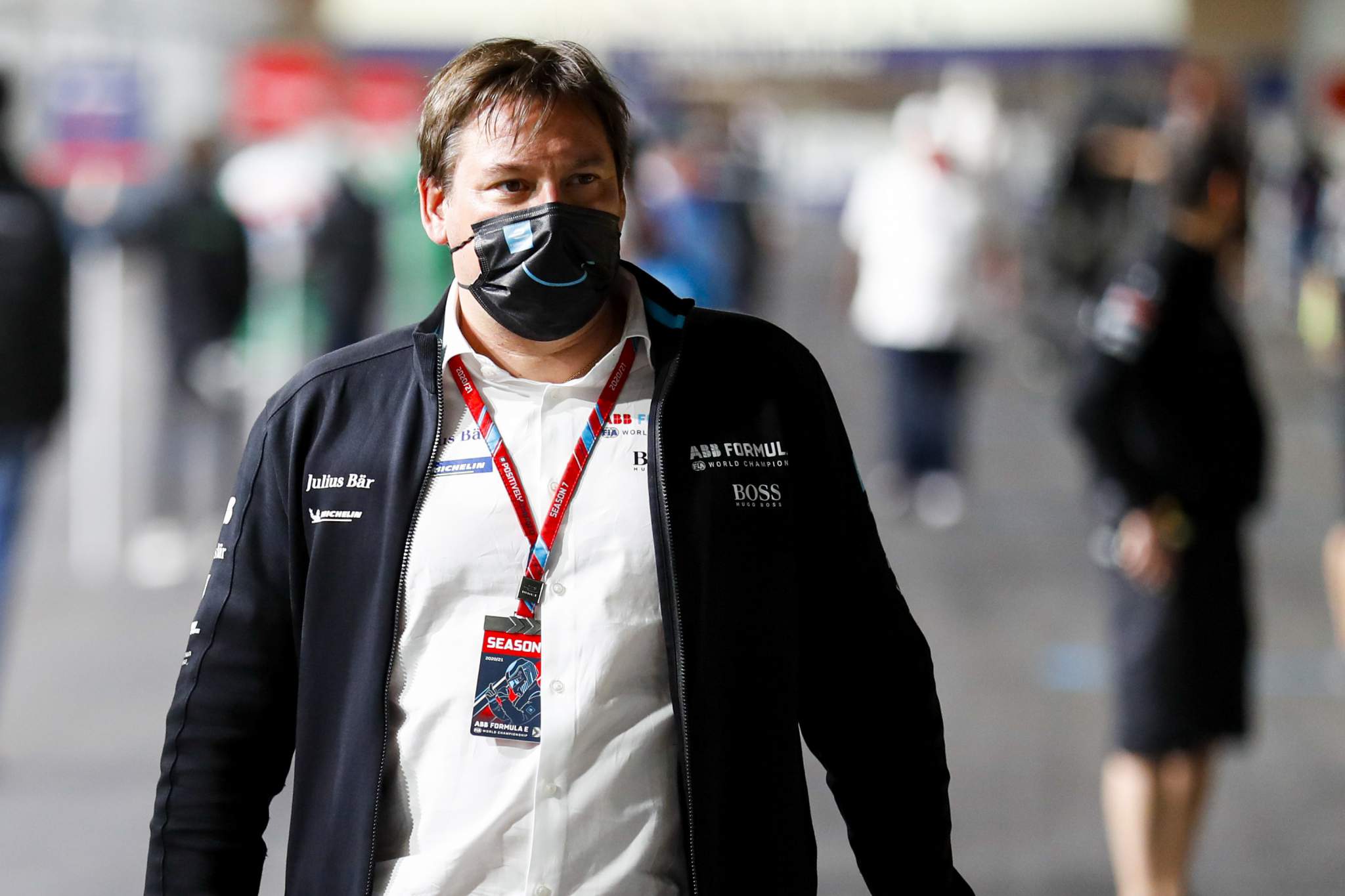 Espinos was literally born into the sport as his Monte Carlo Rally winning mother Michele 'Biche' Espinos was competing while pregnant with Formula E's now sporting director!
After a decade long career as a media officer working for SRO and the FIA, he moved more into event management by becoming the single-seater commission manager for the FIA in 2014.
In the same year he also took up similar responsibilities in Formula E and stayed in that role until 2018 when on the cusp of Gen2 he switched to working in London with Formula E Holdings.
Espinos often jokes his role includes making the teams' and drivers' lives harder but there is more than an element of truth in that as he juggles multiple sporting topics with his customary affability.
20. Susie Wolff
ROKiT Venturi Team Principal & Girls on Track Co-Founder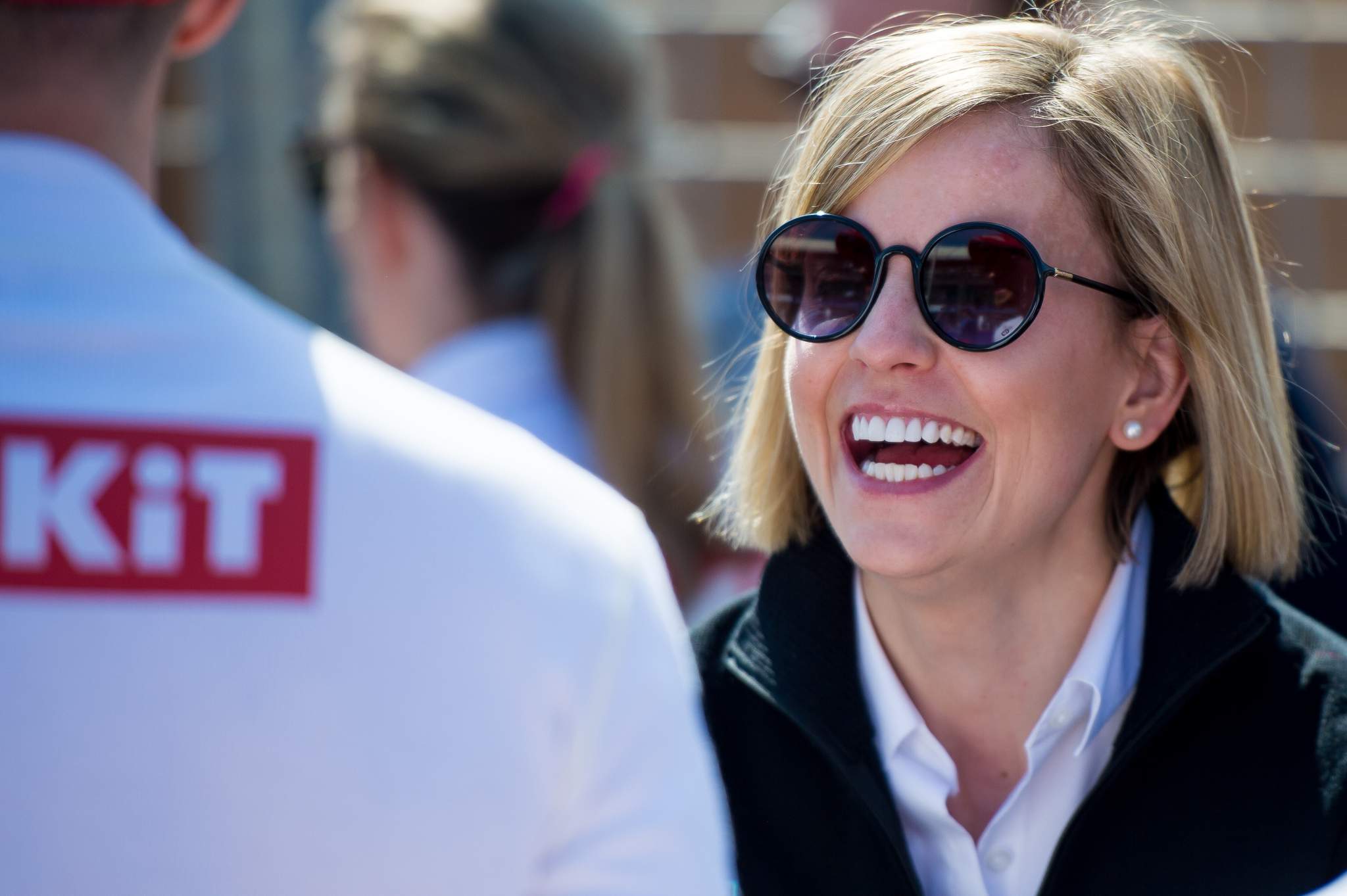 Wolff's racing career has been well-profiled and it took her all the way to an F1 test role with Williams.
In Formula E terms she is a relative newcomer having only taken control of Venturi in the summer of 2018. She also took a stake in the team too, reported, although not verified, to be between 30-40%.
She has almost presided over three full campaigns now with mixed results but her recruitment of Jerome d'Ambrosio last autumn was one of the smartest moves of her tenure and the team has definitely improved on the organisational front from its earlier incarnation.
The Girls on Track initiative, which Wolff's 'Dare to be Different' project morphed into, is being embraced hugely by Formula E.
Wolff also continues to cultivate a high profile appearance throughout the industry by appearing in a variety of media both inside and outside motorsport.
19. Sylvain Filippi
Managing Director & CTO of Envision Virgin Racing/FETAMA Chairman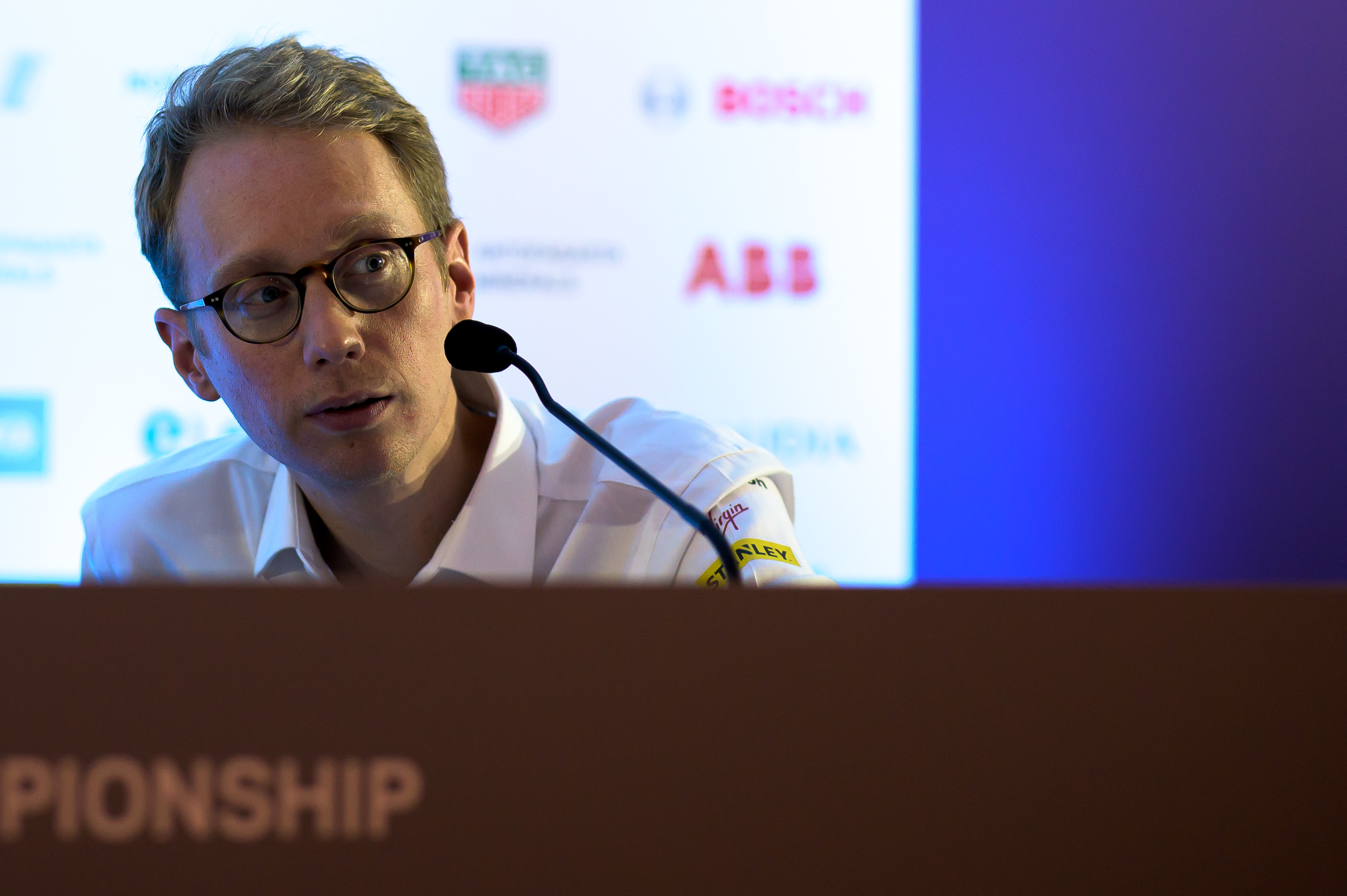 Filippi, an enormously well-informed and passionate electric mobility advocate, has climbed the ranks in the Formula E paddock to now be one of the most influential of team heads.
His management, both technically and commercially, of the Envision Virgin team has grown it into a genuine title contending unit now. No one who has come across Filippi over the years is hugely surprised at the success.
Since the summer of 2020 he has also taken on an added role as chair of the Formula E Teams and Manufacturers Association (FETAMA), where he works closely with The Race columnist Jim Wright. This has thrust him into the realms of paddock politics on several occasions but he appears to be mostly in control when it comes to fronting up to the FIA and Formula E itself.
18. Mike Papadimitriou
Chief Financial Officer at Formula E Holdings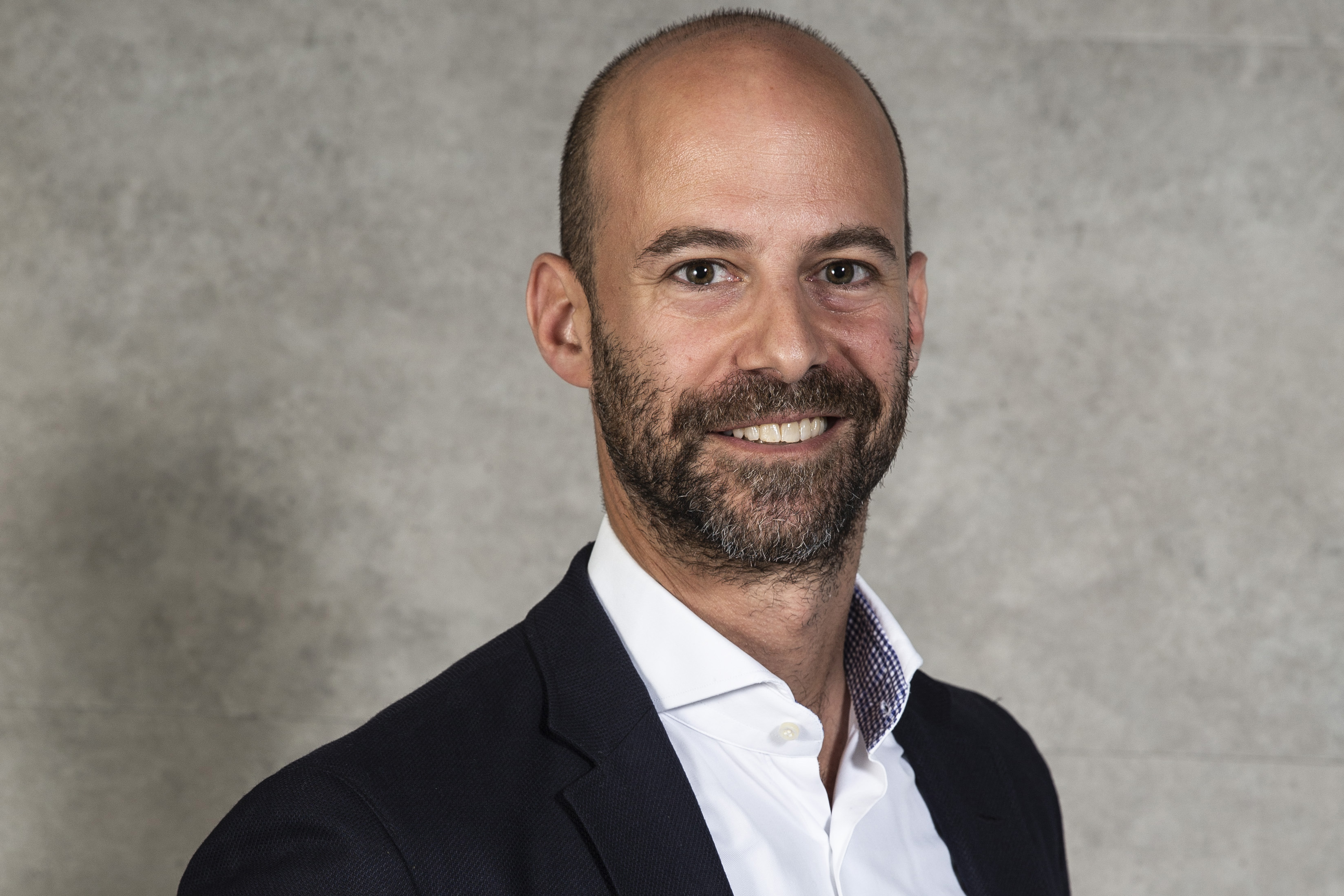 Papadimitriou, or Mike 'Papa' as he is universally known, has a unique position in the higher echelons of Formula E Holdings as he was neither an Agag or Reigle hire.
He joined the company in August 2015 at the behest of Discovery, which took a majority shareholding in FEH earlier that year. His roles include procurement, auditing and team and manufacturer financial regulations.
In addition to these roles he also has a unique outlook and perspective within the executive team in financial and strategic matters as the company grows.
This is no cheque-signing automaton, as he is as imbued and invested in Formula E as much as the other executives at the company.
17. Julian Jakobi
Chairman of GP Sports Management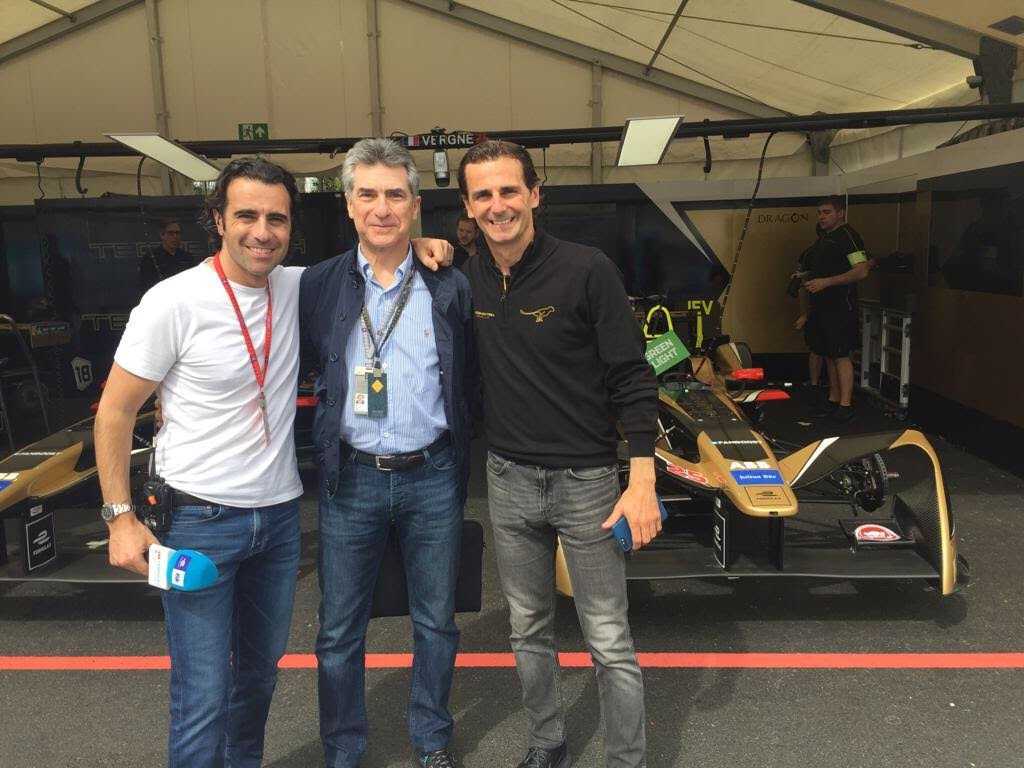 Being a legendary figure in the world of driver representation is just one of the hats worn by Jakobi, who celebrated his 70th birthday earlier this year.
His roles in the careers of Ayrton Senna and Alain Prost are well-known, but his work and accomplishments in Formula E are less so.
His company GP Sports Management currently has seven drivers in the championship, including double champion Jean-Eric Vergne, serial Formula E winner Sam Bird and one of the hottest new talents on the block, Nick Cassidy.
Jakobi has his finger right on the pulse of the paddock and his relationships with key stakeholders and also his ability to source new investors into teams should never be underestimated.
16. Lei Zhang
Founder and President of Envision Energy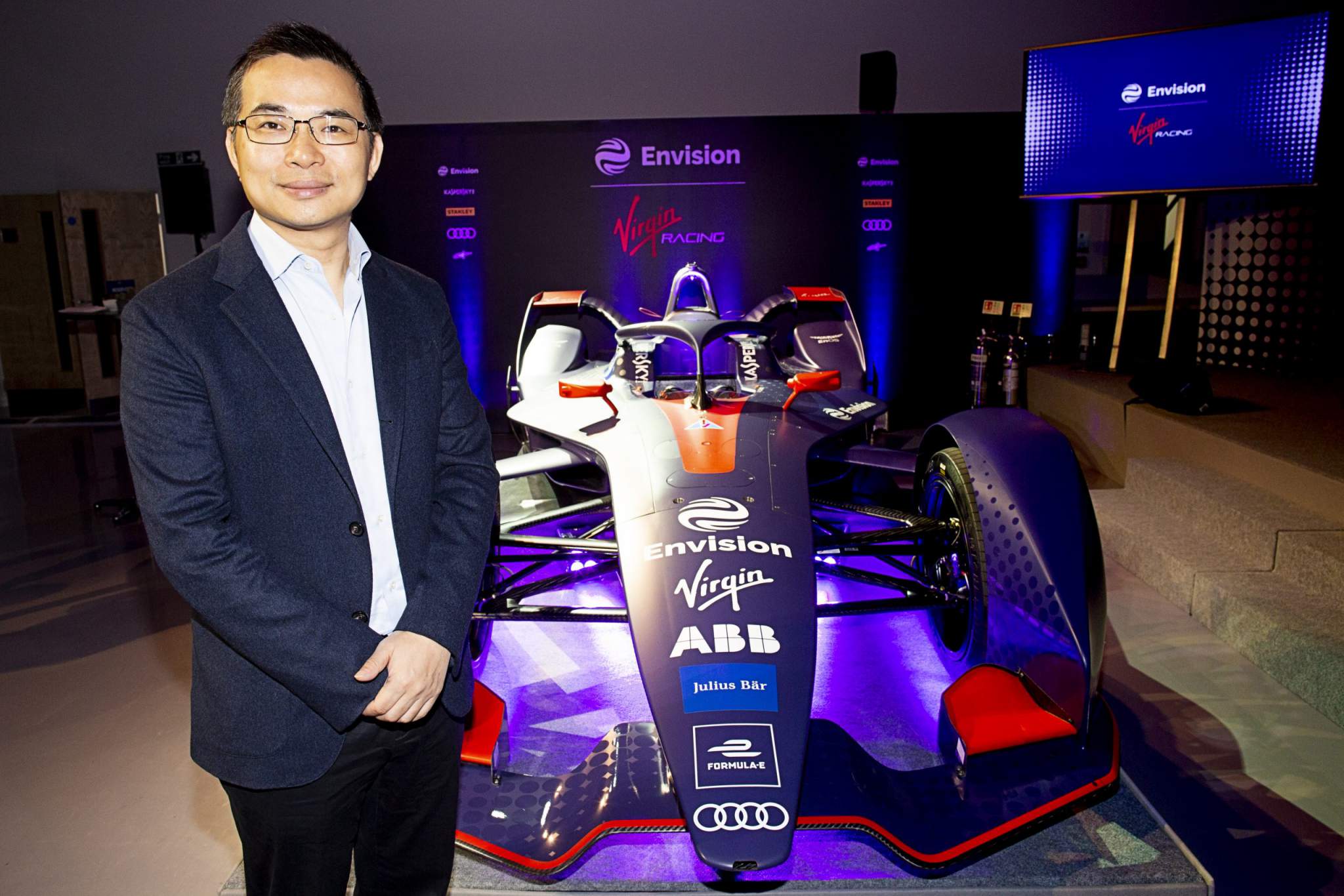 Energy management and wind power tech solution giant Envision Energy was little known outside of China four years ago when its founder Lei Zhang started to look for a way of globally spreading the word of his innovative company.
This he did by taking a majority stake in what was then the Virgin Racing business via a holding company called Mauve Group Topco. It spawned a new team name – Envision Virgin Racing (EVR) and a new era for the team, which has consistently proved to be a privateer force.
Zhang rarely attends races but via his vice-president Franz Jung, who is also chairman of the board at EVR, he has effectively a day-to-day presence by proxy.
15. His Royal Highness Prince Abdulaziz Bin Turki AlFaisal Al Saud
Minister for Sports in Saudi Arabia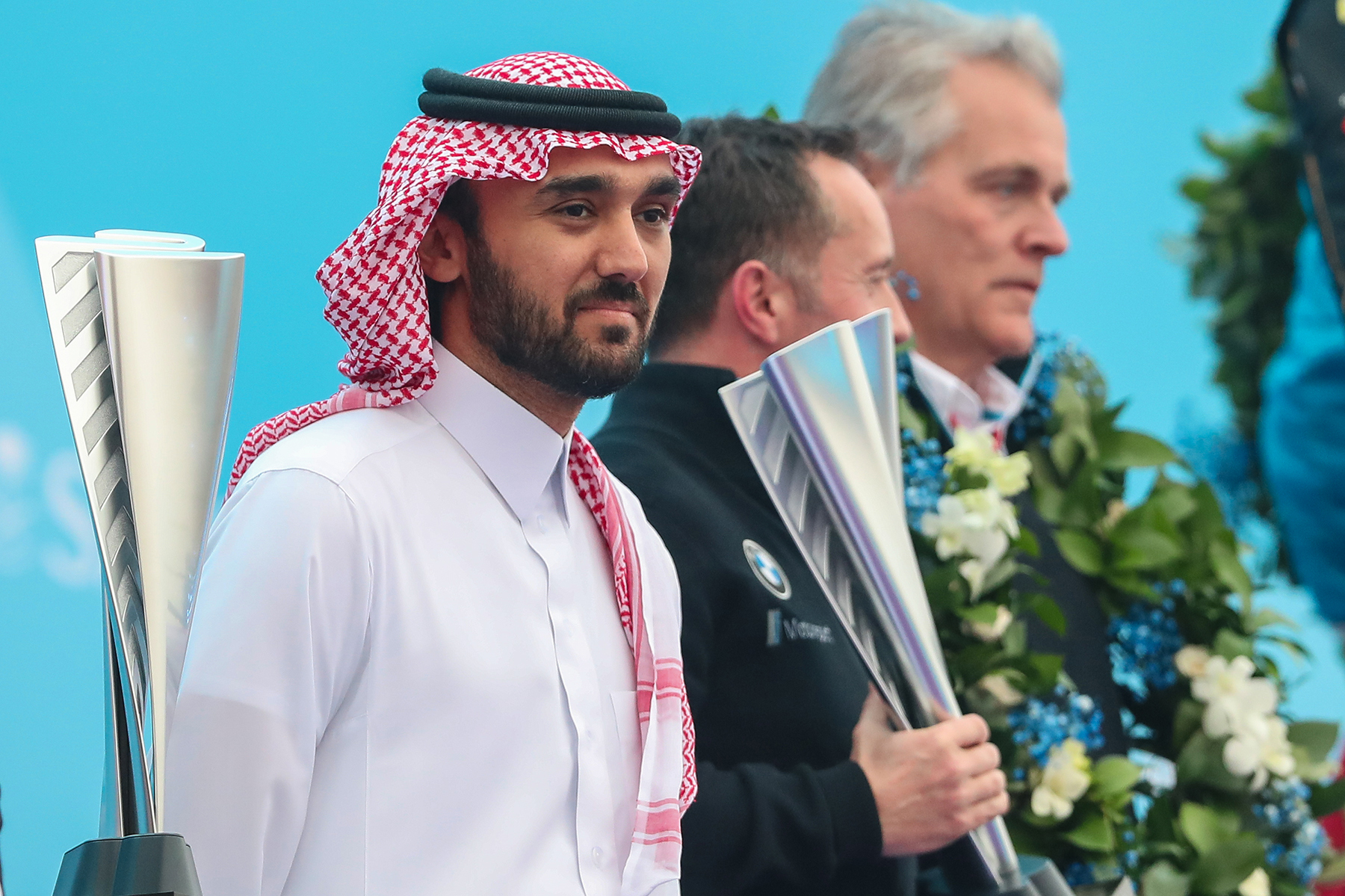 As a member of the House of Saud and the appointed minister of sports in Saudi Arabia, Prince Abdulaziz has enormous power that covers all of motorsport in and around the Gulf.
His work along with promotional guru Carlo Boutagy in 2018 to bring Formula E to Riyadh was a remarkable achievement as the project was pushed forward by a year.
A true enthusiast of the sport, Prince Abdulaziz competed at Le Mans six times from 2011 to 2017, scoring four top 10 finishes in the LMGTE Am class.
14. Tommaso Volpe
Global Motorsport Director of Nissan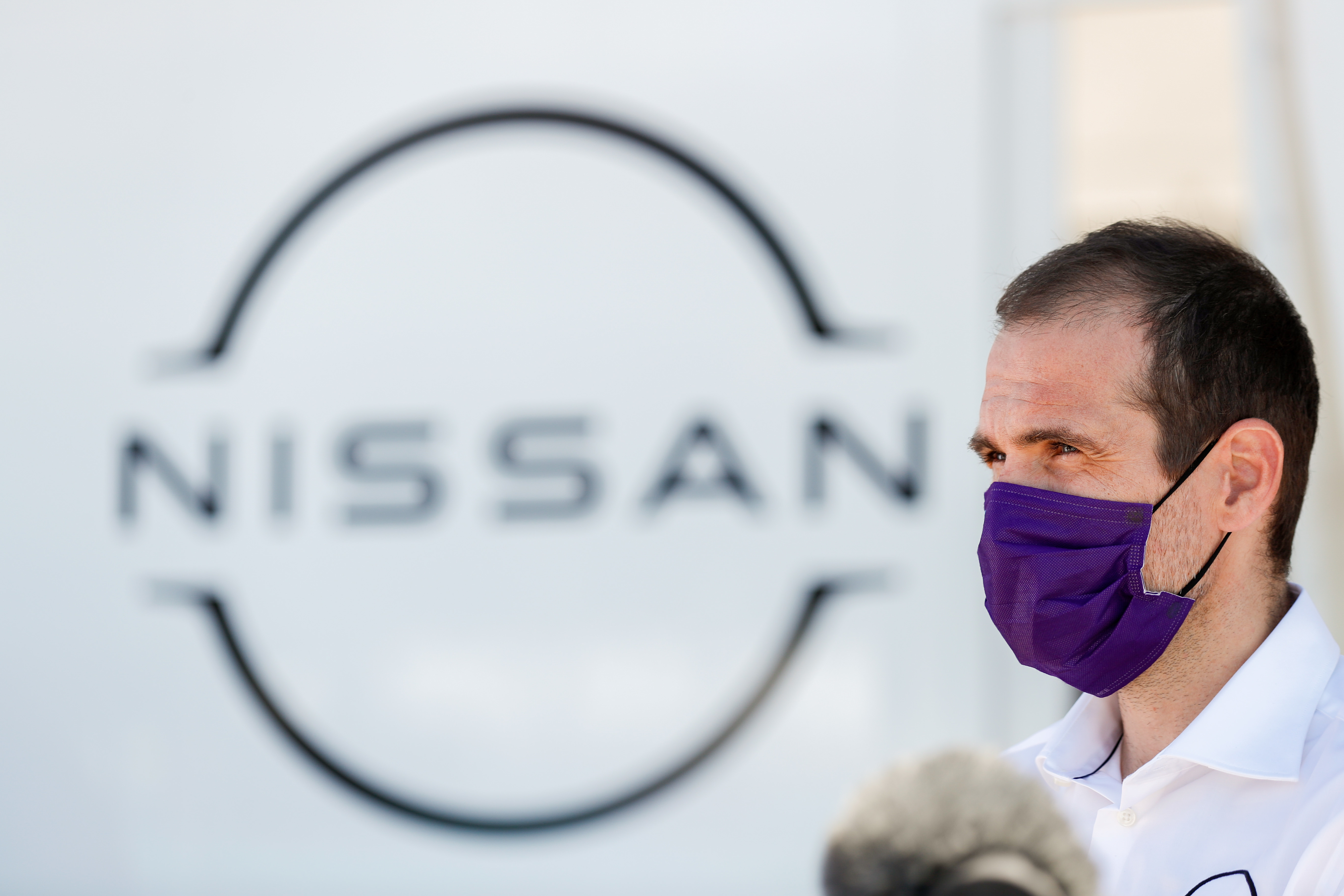 Volpe manages Nissan's Formula E programme among several other responsibilities and it is clear he has brought fresh eyes to the Japanese giant's main global motorsport programme, which it began in 2018.
Once the difficulties of the infamous twin-MGU 2018/19 challenger were digested and dismissed, Nissan established itself firmly in and around the tables of the various working groups that sit within Formula E.
Volpe's affable but still assertive manner have brought an added dimension to Formula E but what is not yet known is how he has been able to affirm Nissan's best interests in the technical road map and also on the ongoing clarity around the cost cap plans for 2023 and beyond.
13. Scot Elkins
FIA Formula E Race Director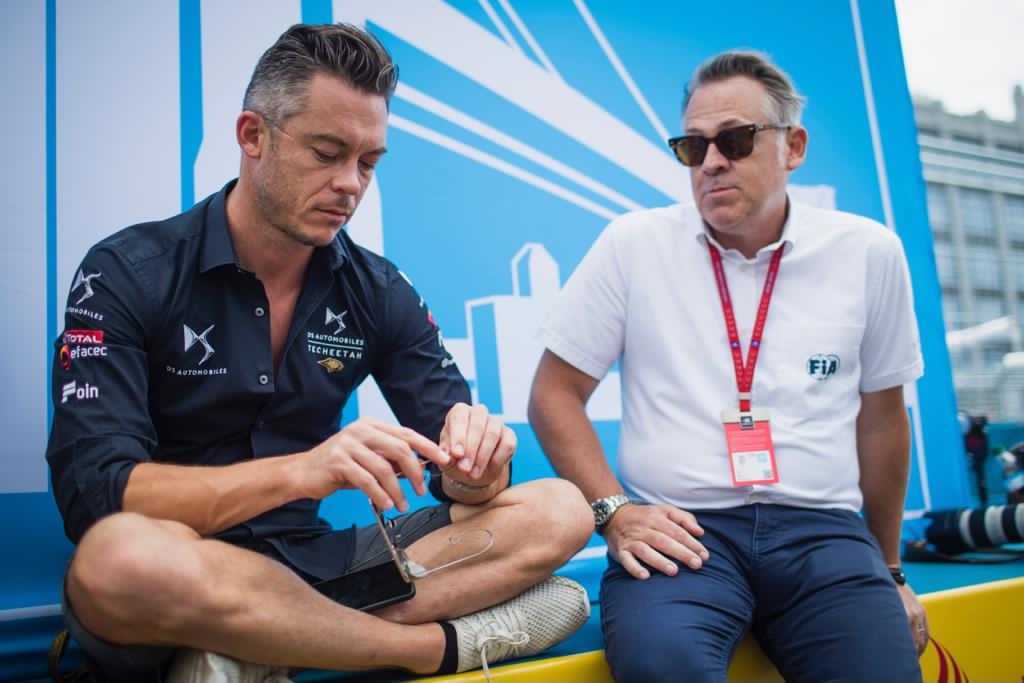 There can be few more powerful jobs than as a race director than for the 45-minutes and lap of every race. But Elkins, who has been Formula E's permanent race director now since 2017, does it with remarkable calmness and professional aplomb.
An engaging Californian, Elkins has the respect of the paddock and despite several tricky situations that occur almost by the race, is rarely openly criticised by drivers or teams.
His power during track time is obvious but it is the behind the scenes work done on safety and track infrastructure – something he learned from his unofficial mentor, the late Charlie Whiting – that makes his inclusion in this list a no-brainer.
12. Theophile Gouzin
Chief Engineer at Spark Racing Technologies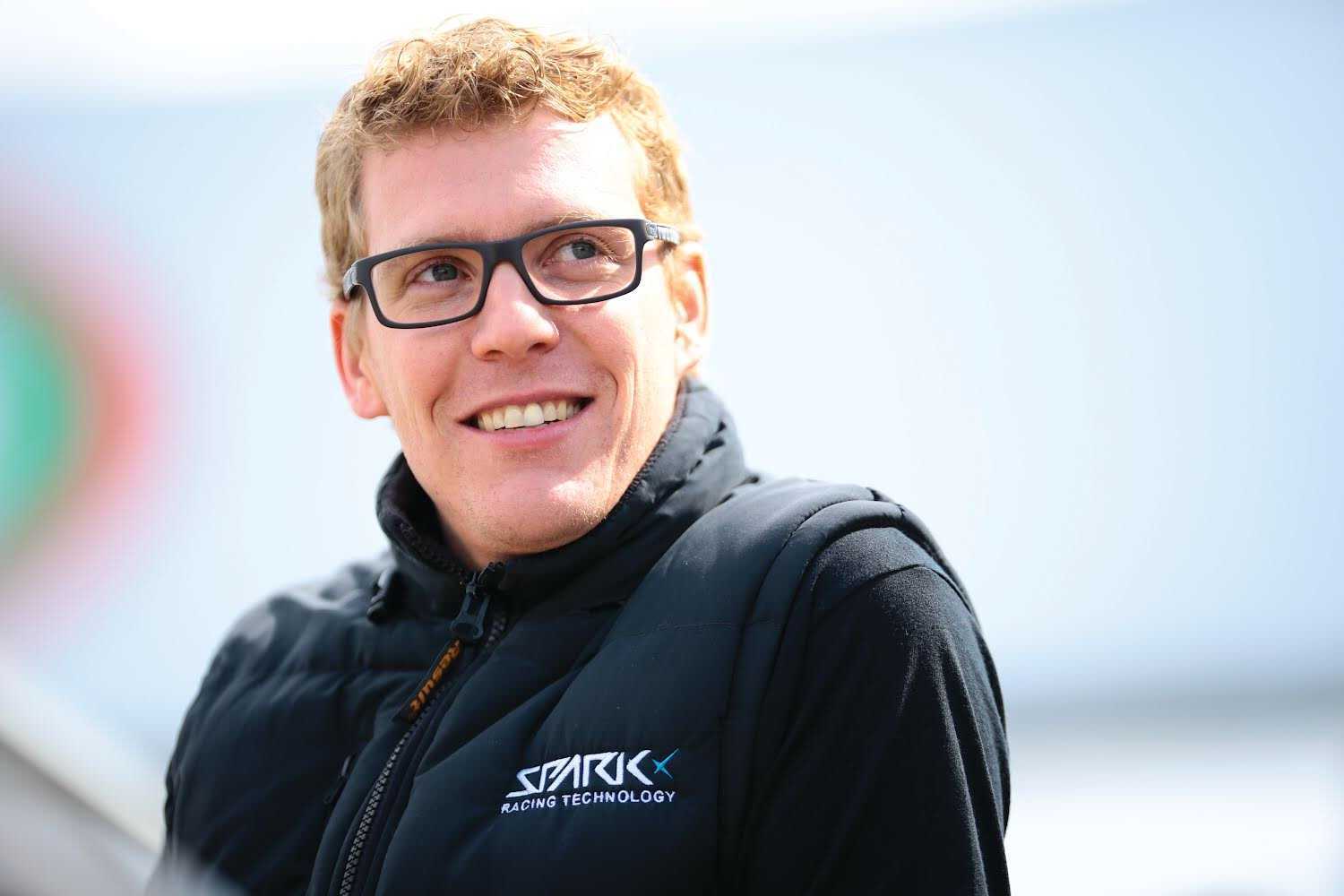 Gouzin, the chief engineer at Spark Racing Technologies (SRT), has a claim to have given the most in a practical sense to Formula E from day one of the championship.
He has led the design teams for both Gen1, Gen2 and the Gen3 projects and continues to be the lynchpin for the true star of the Formula E: the cars.
Gouzin began his career with the revered ART Grand Prix team in Formula 3. After a spell at the OAK Racing team/constructor in sportscars he joined SRT in 2012.
His technical leadership has never been questioned and a close relationship with the FIA ensures that from a technical perspective he has enormous influence.
11. Sheng Li
Formula E Stakeholder & Owner of DS Techeetah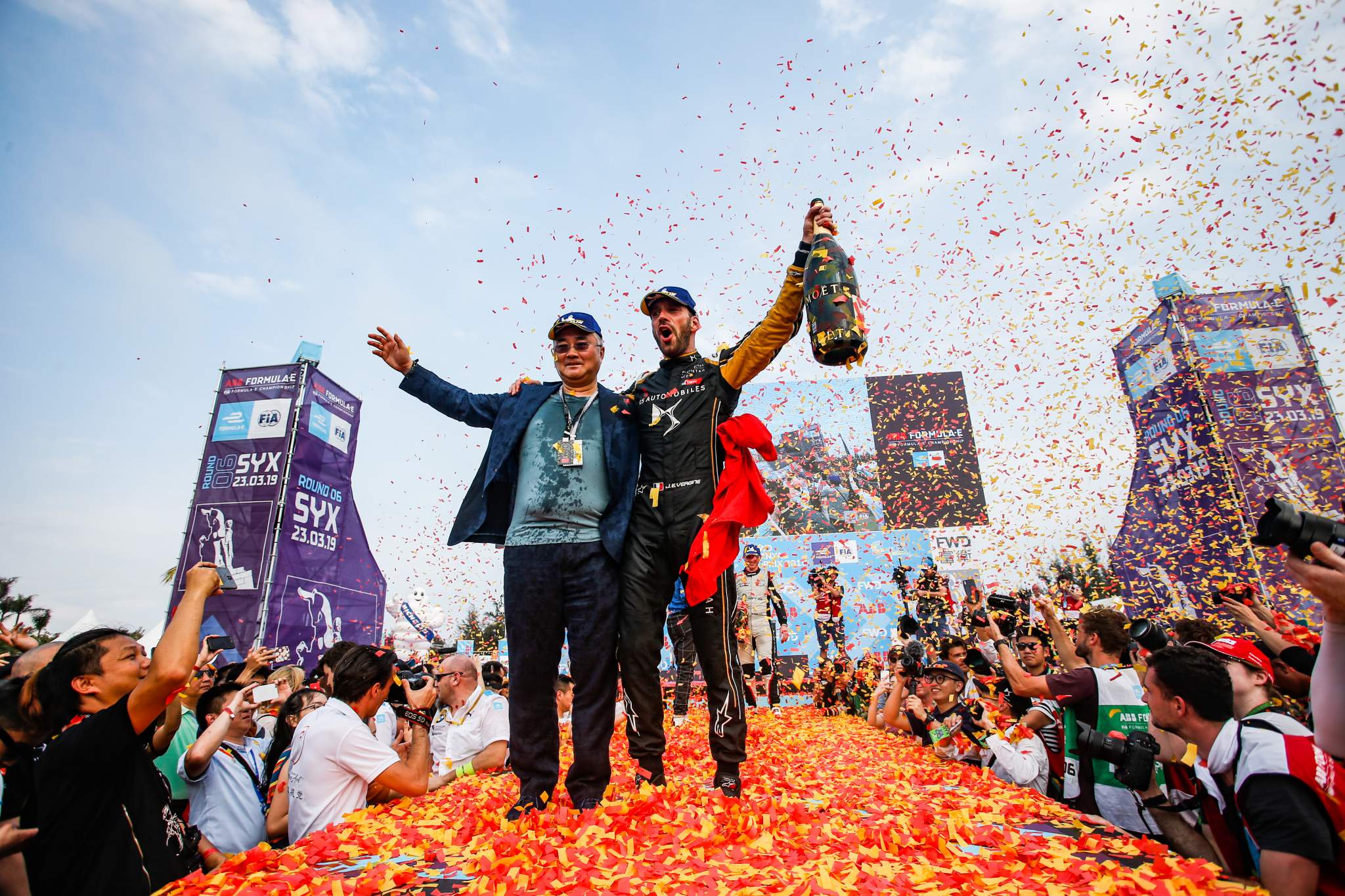 Sheng Li, the founder of influential sports marketing agency SECA, in itself owned by China Media Capital, has been heavily involved in Formula E since 2016.
That was the year he acquired the Team Aguri slot and also became a minority stakeholder in Formula E Holdings Ltd one fell swoop.
He mirrored this with the same strategy in Extreme E, although the team plans hit the buffers just before the inaugural season started.
The success of the Techeetah team has been evident on track but off it there has been some turmoil and a sale of it is believed to be imminent.
Should this occur it will diminish his influence somewhat although with his stake in FEH Ltd he would still have a degree of power inside and outside of the paddock.
10. Xavier Mestelan-Pinon
FIA Technical Director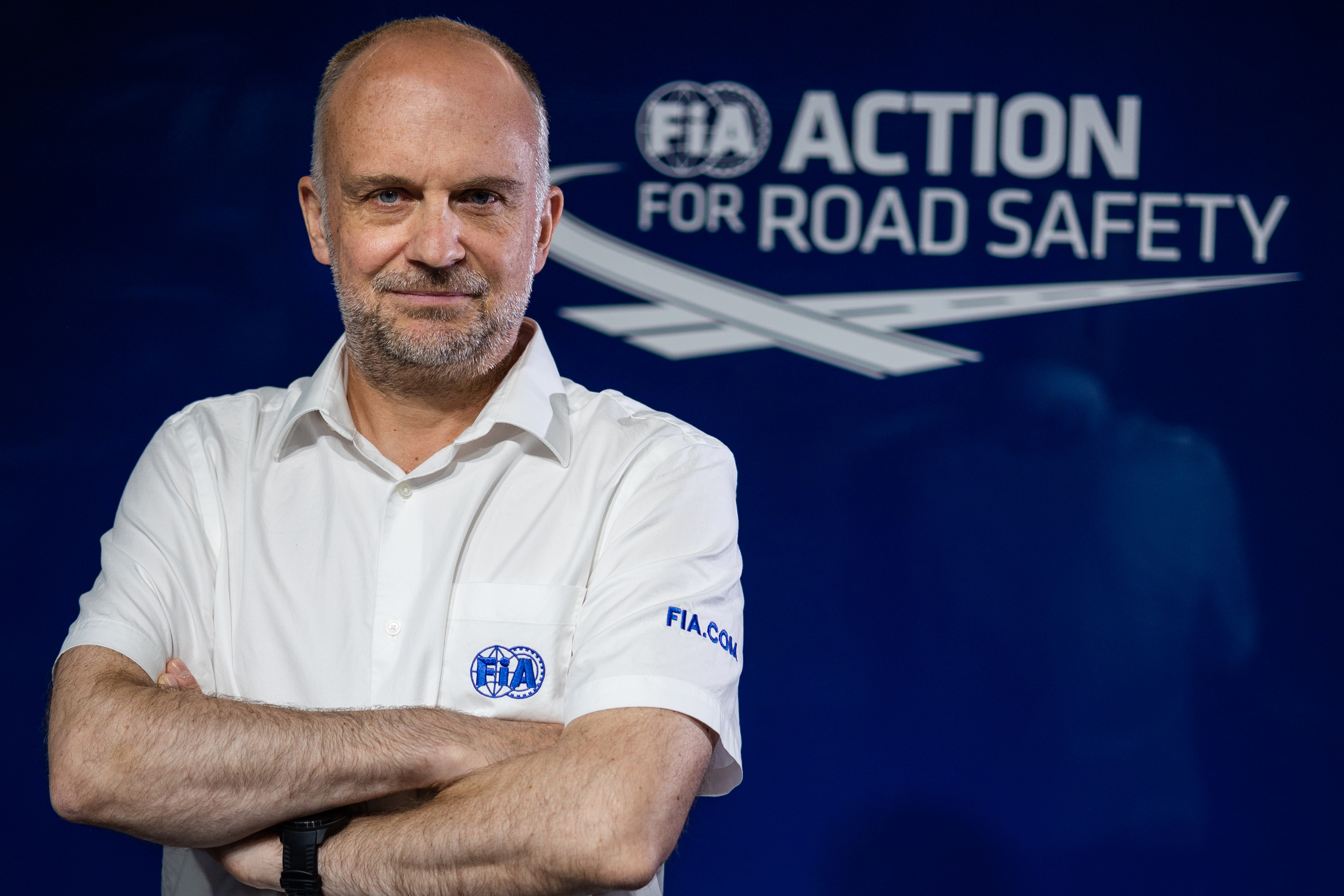 The FIA's big new recruit, Mestelan-Pinon is well known to the Formula E paddock having been in it from the second season onwards as DS performance director.
'XMP' has a long and successful career behind him with the former PSA Group that was swallowed up by the Stellantis behemoth earlier this year.
But there is much more to this poacher turned gamekeeper scenario with XMP having taken over the role vacated by a semi-retired Gilles Simon.
The technical power will be crucial in ensuring that not only does the Formula E technical road map stay on course and also have flexibility at the same time but that an over-arching EV motorsport direction is formed for the coming vital decades for the sport and mobility in general.
9. Frederic Bertrand
FIA's Formula E & innovative sport activities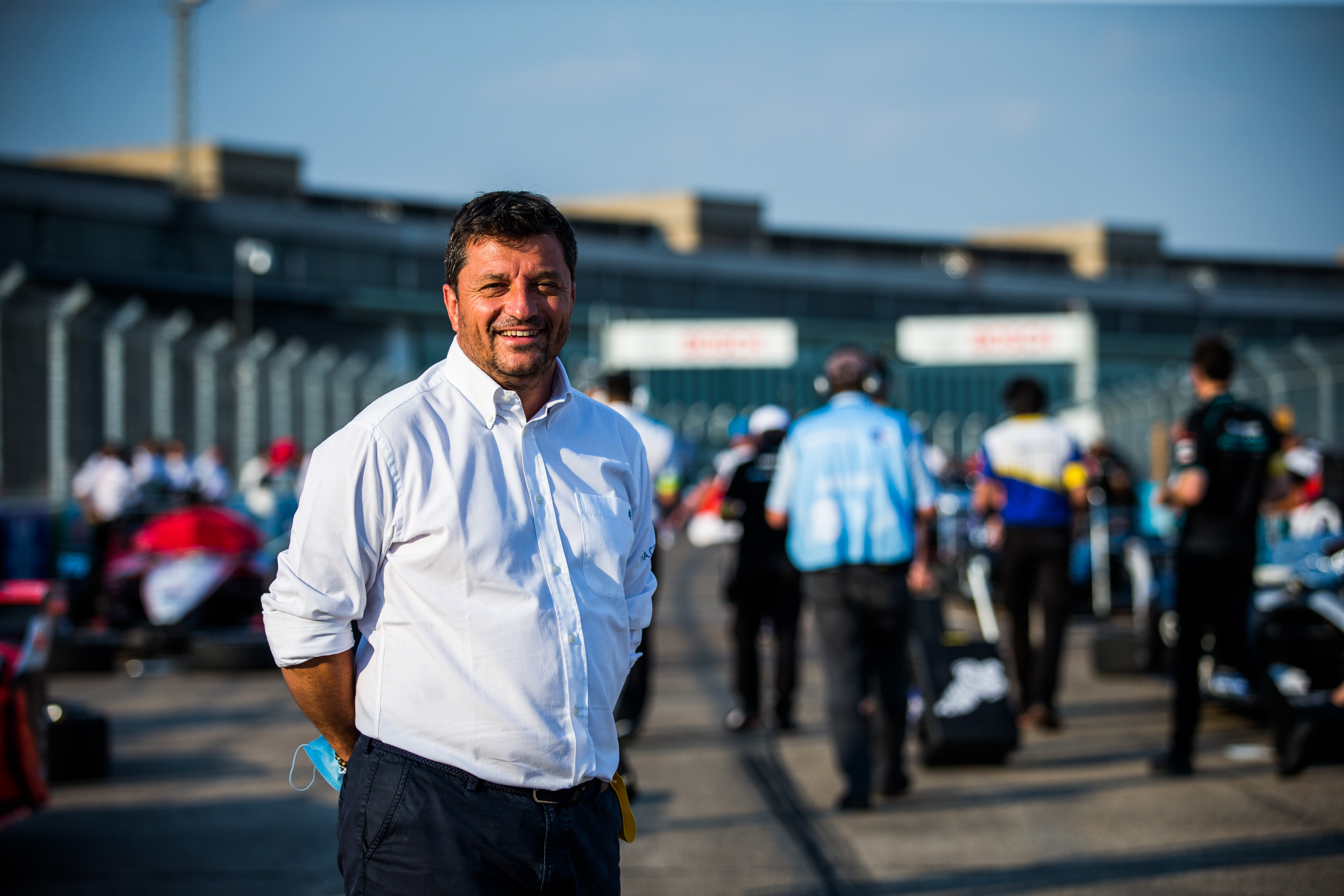 Bertrand has been an ever-present in Formula E since day one, first as the director for FIA circuit championships and now the director of innovative sport activities.
He's well versed in both motorsport business development and how the industry works as a whole after a decade working for Renault Sport and then two years with PSA Group.
He's almost now a decade into his work at the FIA and is a trusted director of president Todt, and holds a decent share of power within the paddock.
Bertrand has had to deal with some challenging scenarios this season, from managing some contentious sporting regulations to the circumstances that prevailed in the infamous first Valencia race in April.
8. Thierry Bollore
Chairman of Jaguar Land Rover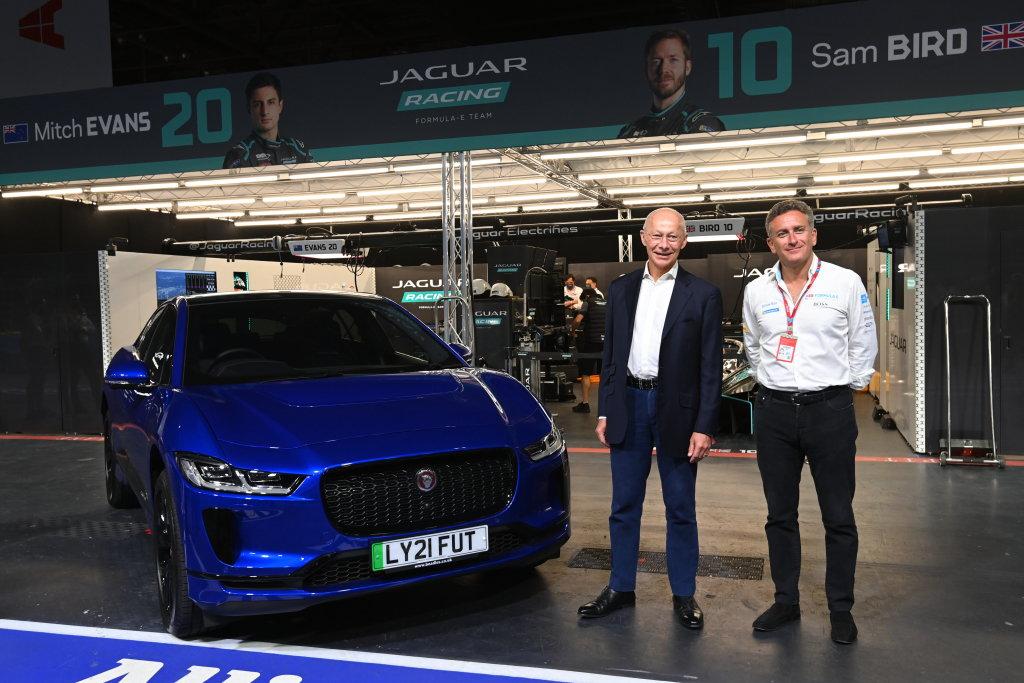 An automotive industry big-hitter since he joined Renault in 2012, Bollore is still less than a year into his CEO role at Jaguar Land Rover but has already made several marks.
None more so than the so-called 'Reimagine' epoch defining all-electric programme announced earlier this year that aims to achieve "zero tailpipe emissions by 2036, and net zero status across supply chain, operators, and products by 2039".
This preceded a commitment to Gen3 and a statement of cross-team continuity with the continuation of the technical partnership with Williams Advanced Engineering and the re-signing of Mitch Evans.
Bollore won't be regular visitor to the paddock but he is the man who signed off on Jaguar's immediate global racing future in Formula E.
7. Carlos Tavares
Chief Executive Officer of Stellantis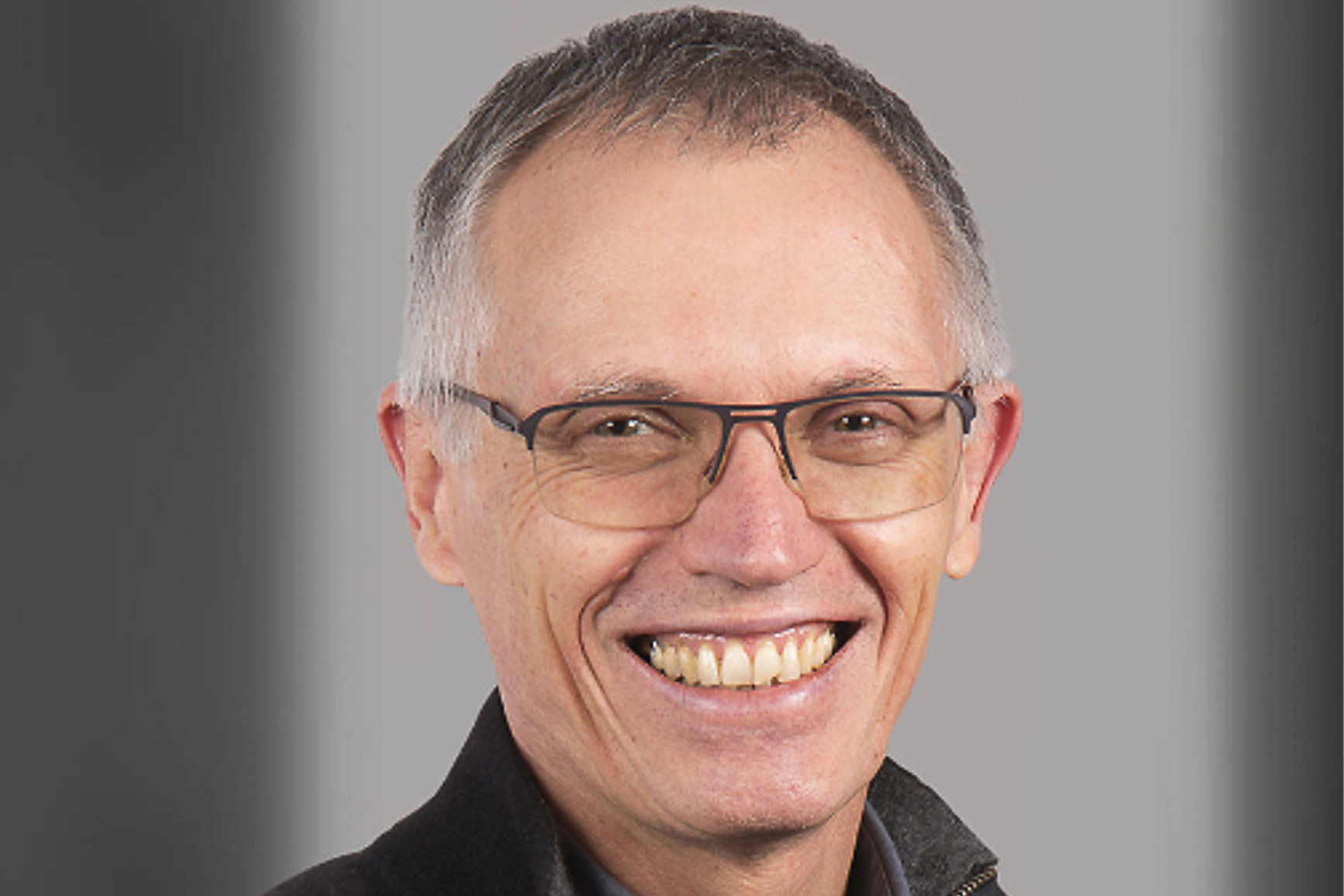 Tavares is one of the higher profile automotive kingpins but crucially is a huge racing fan and occasional competitor having competed in cars ranging from a Ralt RT3 F3 car and a Lola T70 MkIIIB.
But that doesn't mean he will sanction racing at any cost and the multiple brands with the newly arranged Stellantis melding of PSA and FCA will have to make commercial and branding sense.
DS has reaped enormous success in Formula E and that will continue for Gen3, but rumours of a second brand coming in, probably Maserati, are still just that.
Tavares will ultimately have the final say, and while he is not a paddock regular, having last attended a race in Paris in 2018, he will be involved via delegation to Jean-Marc Finot, the senior vice-president of Stellantis Motorsport.
6. Toto Wolff
Director of Mercedes-Benz Formula E Ltd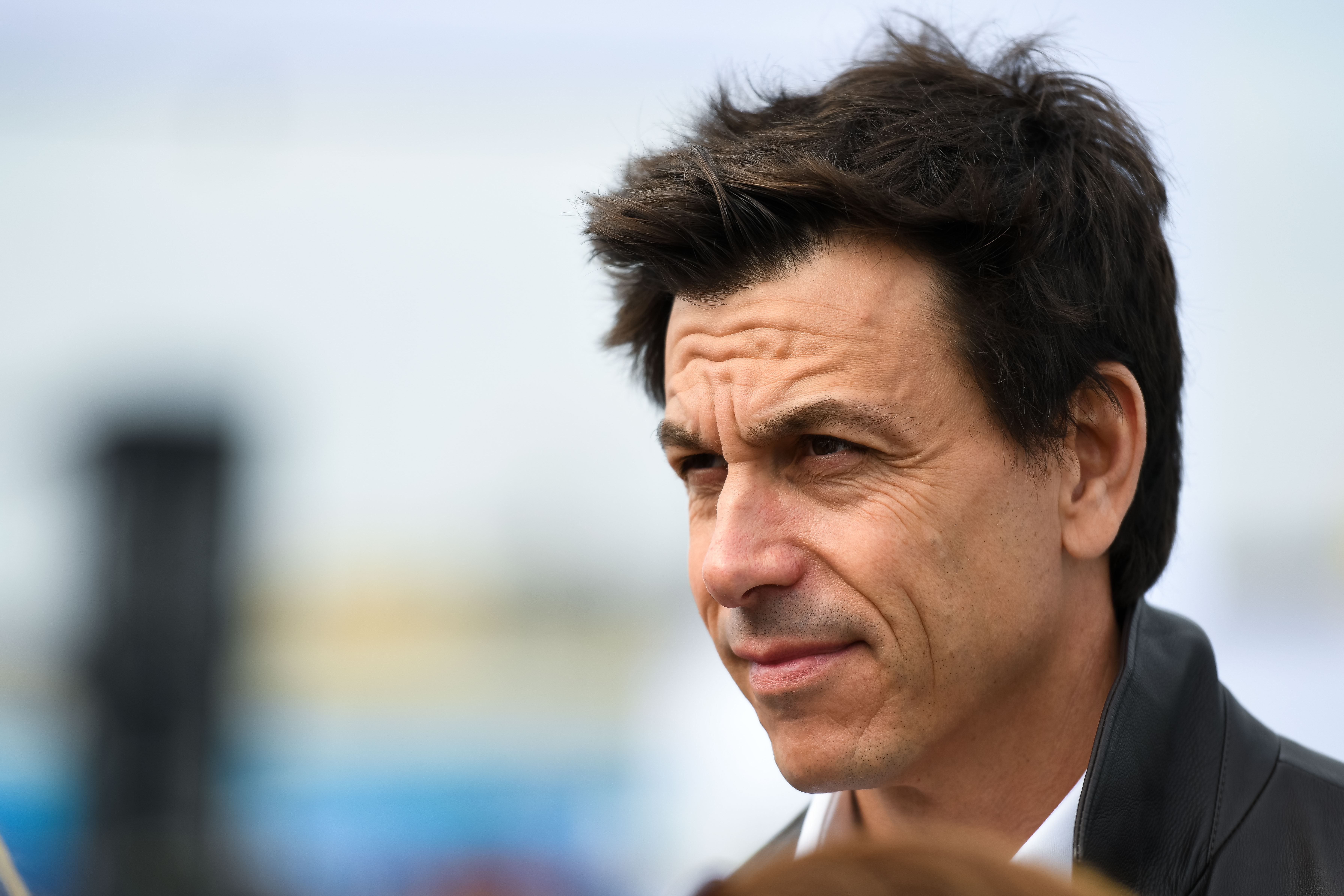 Wolff was instrumental, through a close relationship with Agag, in brining Mercedes into Formula E back in 2017.
He is a director of the holding company of the Mercedes EQ squad and attends as many races as his commitments in F1 allow him.
The day-to-day management has been undertaken with slick aplomb by Ian James but Wolff holds the power and has overall responsibility for the programme.
But despite success on the track there has been something of a black cloud hovering over the Gen3 commitment, largely thanks to Daimler, for many months now.
This is all set to be resolved shortly but it might well have been one battle that Wolff ultimately doesn't come out on top of.
Should that be the case then the lifeboats for a 'Plan B' could be fascinating plot twist for at least some future for at least the team part of the equation.
5. Fritz Enzinger
Head of Motorsport at Porsche AG/Head of Volkswagen Group Motorsport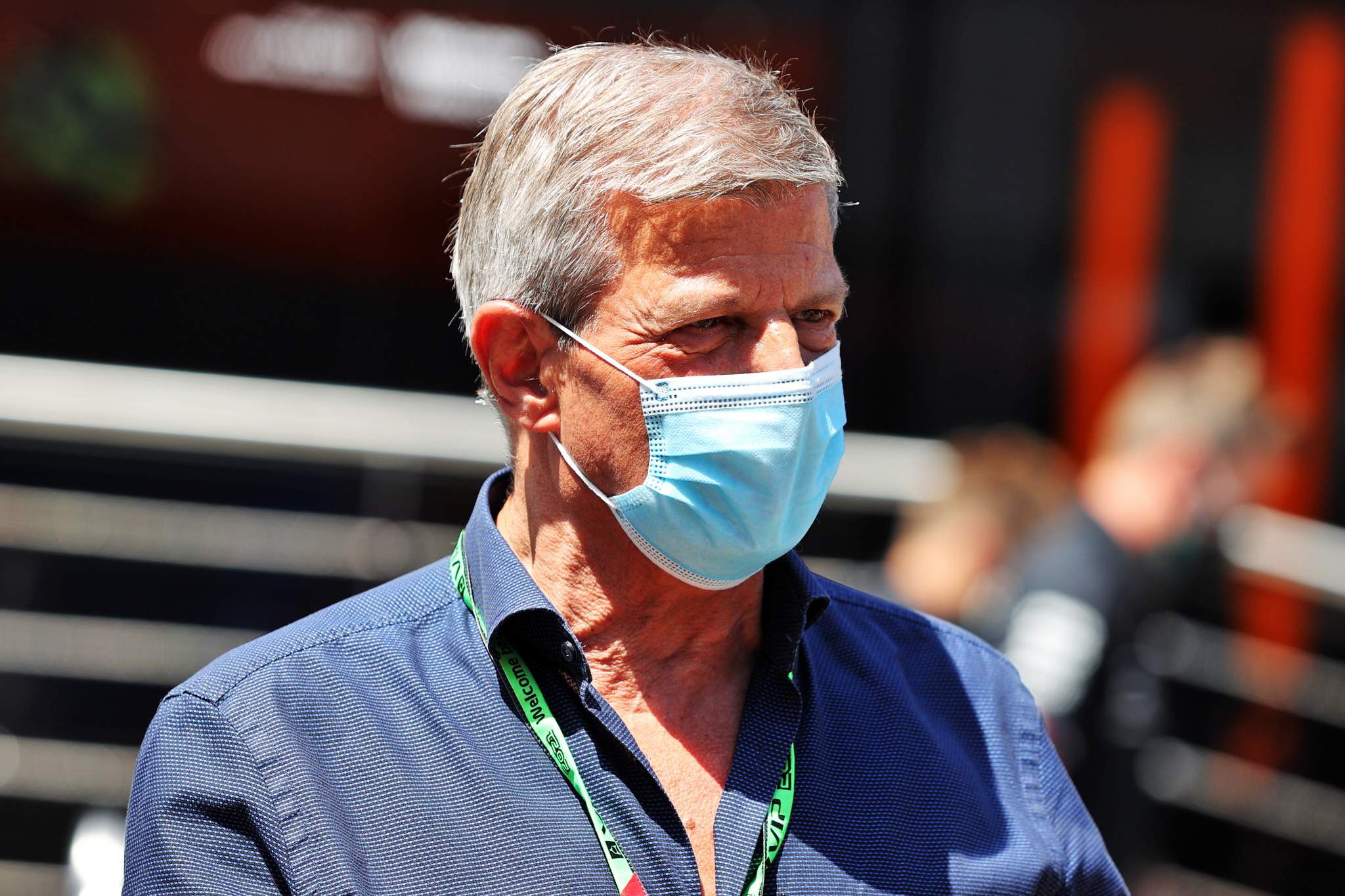 Remarkably Enzinger has only been at Porsche since 2011, when he headed up the phenomenal 919 LMP1 Hybrid programme. Prior to that he had a 14 year career at BMW where he was one of the pioneers of the BMW F1 engine testing programme.
Since that time he has risen through the ranks of Porsche to become the vice-president of motorsport, which he holds as a dual role with a similar one at Volkswagen. His power within both giants, on a motorsport level, is significant.
He has formed a strong team around the Formula E project, which is yet to savour a win but the relatively early commitment to Gen3 shows that the Stuttgart marque is in it for the long run.
4. Bjorn Rosengren
President and Chief Executive Officer of ABB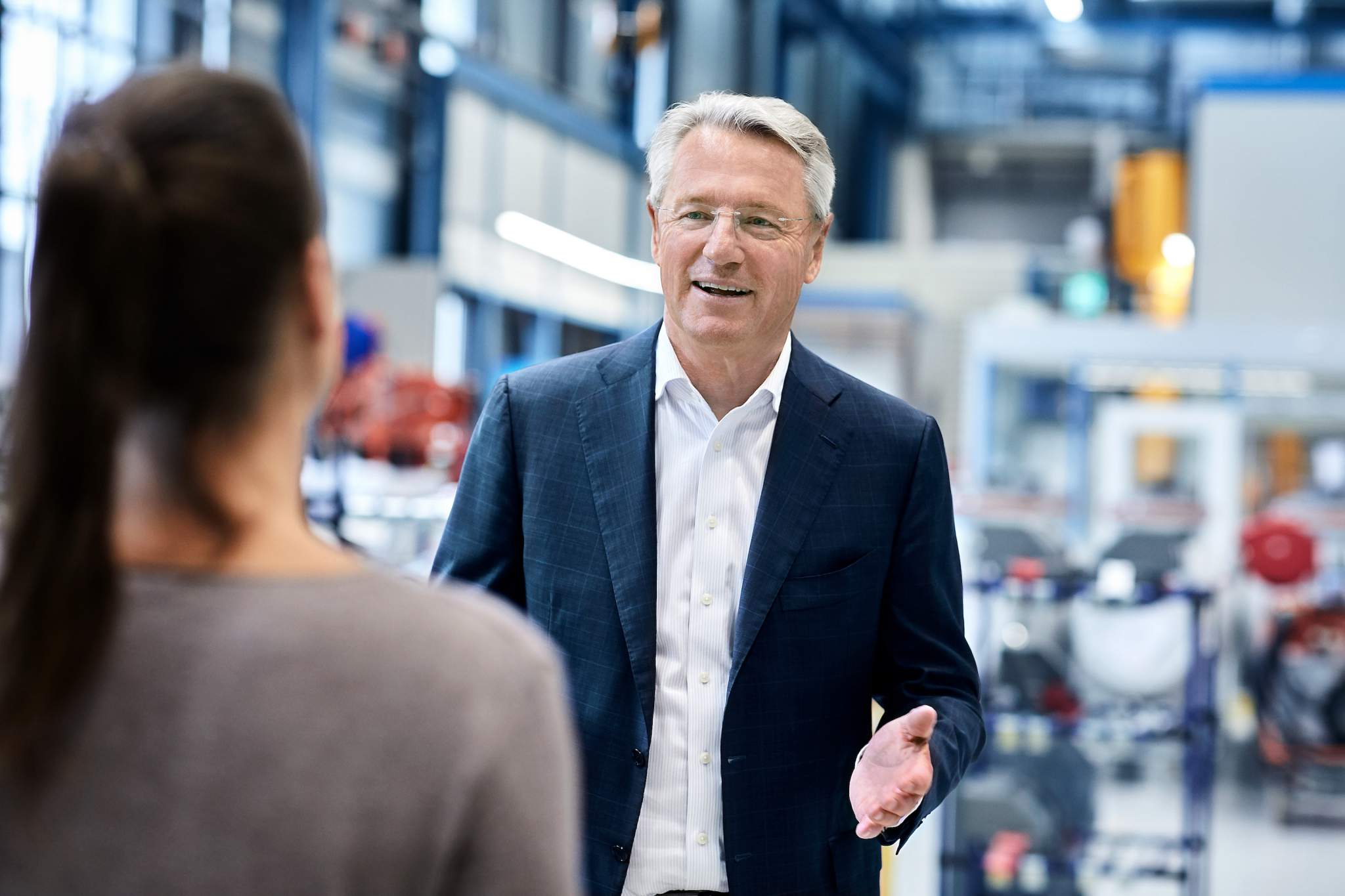 The quiet Swede joined ABB to fill Ulrich Spiesshofer's role in 2019 after a long corporate career at mineral engineering company Sandvik AB.
ABB's commitment to Formula E was a long one from the start but a renewal in 2019 of the deal ensures a fruitful partnership for both.
The ABB FIA Formula E World Championship is a showcase for the Swedish/Swiss company as it markets its self-styled mantra of "transforming society and industry to achieve a more productive, sustainable future".
ABB revels in its ability to advance software to its electrification, automation, robotics and motion portfolio and it will do this none more so than in Gen3 when it will be an integral part of the technical and sporting structure as it will be a key supplier of the planned fast-charging infrastructure.
3. Jamie Reigle
Chief Executive Officer of Formula E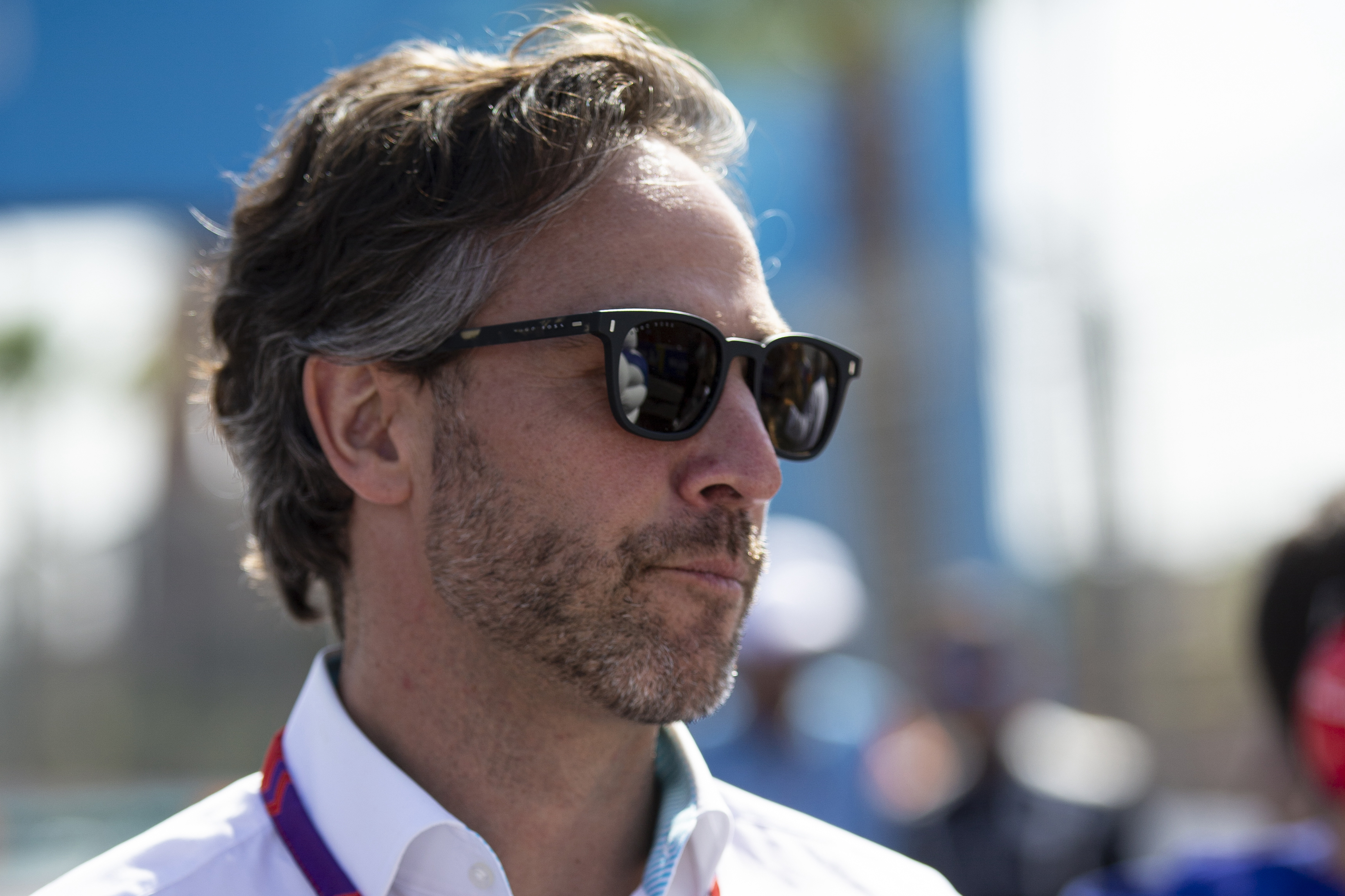 Certainly on a day-to-day basis this former Manchester United FC and LA Rams NFL commercial high-achiever is the most powerful person in Formula E, especially in terms of shaping its future and monetising it properly.
That was largely his remit when he was tasked with becoming the first CEO after Agag. While many said this was an impossible act to follow, Reigle has never pretended otherwise, and through the autumn of 2019 and the early stages of 2020 he set to work with zeal in shaping his own team.
This had its ups and downs to say the least with an initial on and then off recruitment of the Premier League's Will Brass in February 2020 followed by a bruising communications department plan that went seriously awry earlier this year.
Reigle has often struggled to effectively share his vision with many of the teams especially, which has been a source of frustration for his nascent leadership.
There was also the complete misunderstanding of what transpired in the Valencia energy debacle in April. This was generally unappreciated by most of the paddock, including the teams and many of the drivers.
But in an early reign that has been fractured by the mother and father of all unforeseen circumstances (the pandemic) there appears to be still some faith from board members in Reigle's concepts to be the man to take Formula E into a crucial third age in 2023.
2. Alberto Longo
Chief Championship Officer of Formula E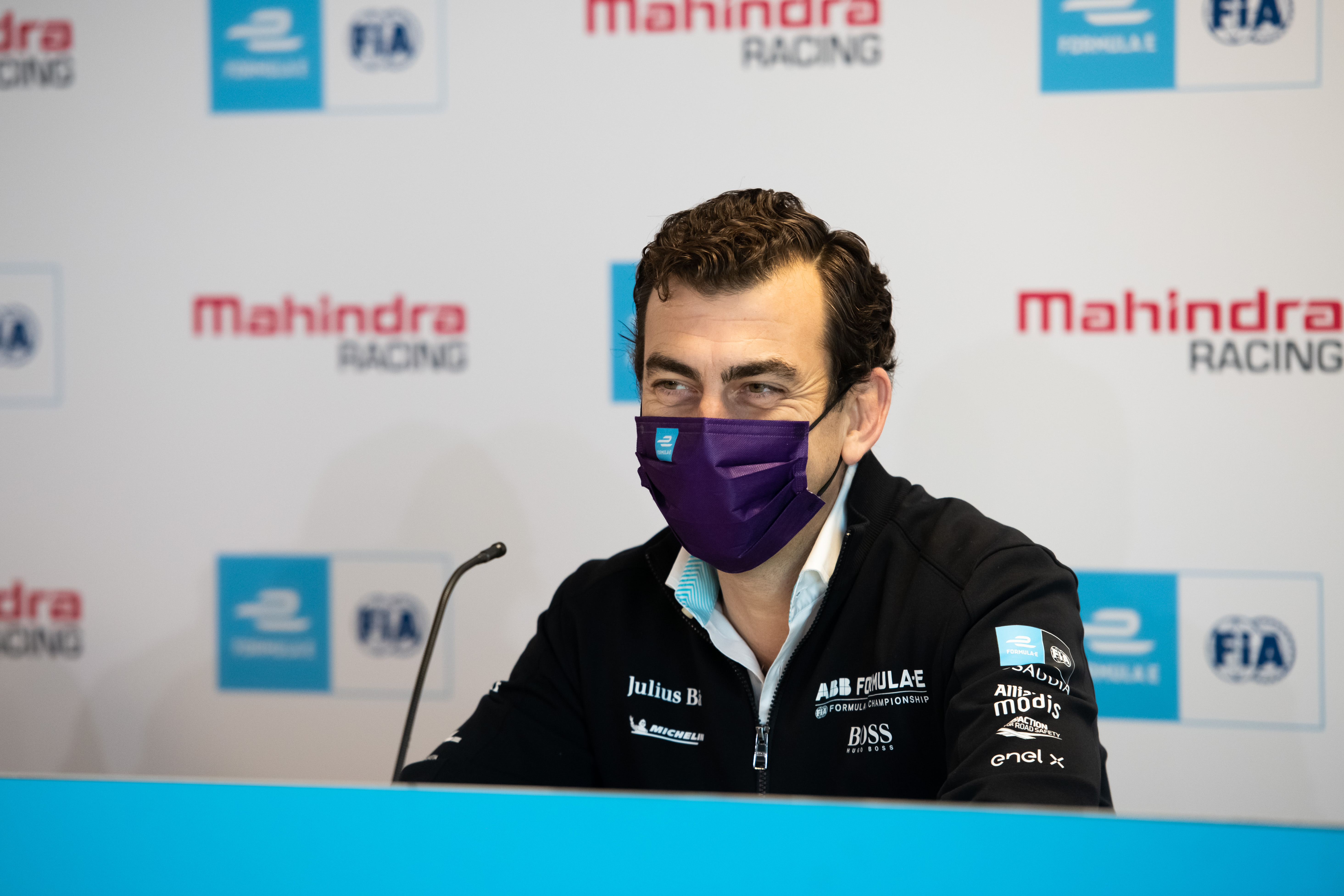 Longo's mind-boggling ability to explore uncharted waters amid the pandemic and how it almost wiped out two of Formula E's calendars was and still is remarkable.
A talismanic figure on a sporting, event operations and city developments level, Longo is immensely popular (most of the time!) with the teams and manufacturers and holds sway with politicians.
A lot of this is definitely a rub off from Agag, who he has grown up with and developed with in various projects stretching back to the mid-1990s when he cut his business teeth as an investment advisor in Santander private banking.
A trained lawyer, Longo has a sharpness and manner similar to Agag, but together they created arguably the 21st century's most successful and future-focused start-up.
It has not all been plain sailing, though. The early days were tough and the whole thing was within days of imploding late in 2014.
It said much for the Agag and Longo axis that they survived and then thrived, yet still hold sway with a seemingly effortless power deployment throughout the paddock and beyond it.
1. Alejandro Agag
Chairman and Founder of Formula E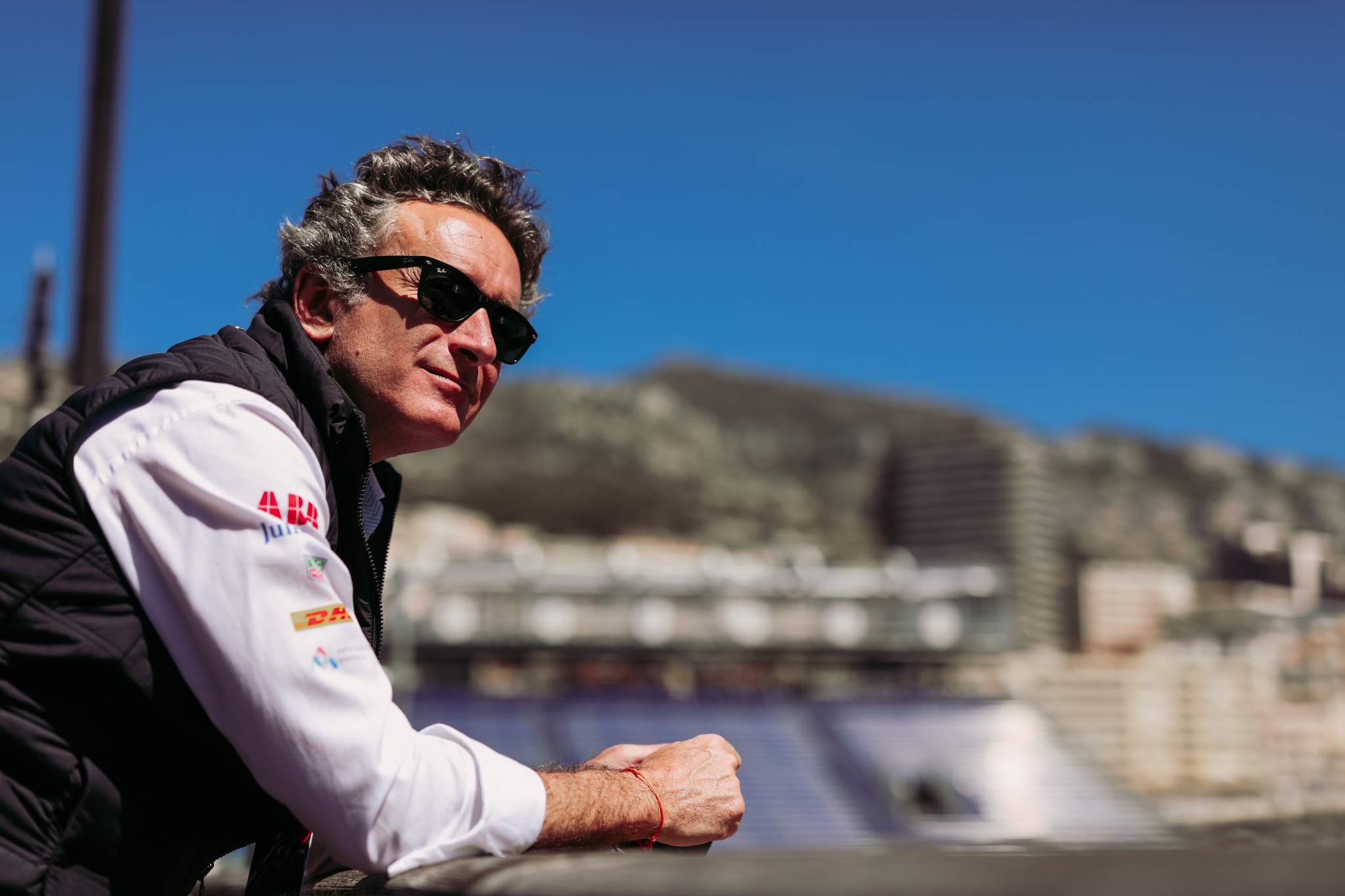 When Agag stepped down from his day-today CEO role at the end of 2018 few believed that he would phase himself out entirely to chase the evangelical Xanadu of his new Extreme E project.
And so it proved.
While his chairmanship enabled him to still be influential, in a sense it all occurred naturally anyway.
The truth of the matter is that as long as Agag has a pass to get into any given paddock, he won't just be the conductor, he'll be the whole orchestra as well.
Even in the present season Agag has shown, in his own non-subtle but curiously engaging way, that he can reach the whole paddock and beyond it via a TV camera.
This came after the first Puebla race when a self-confessed rage at the perceived injustice of Porsche and Pascal Wehrlein losing a maiden win had to be confronted.
In an interview that lasted less than a minute he addressed the topic, apologised to fans and also contributed to the drama in a dynamic way all in one fell swoop. There in front of us was classic Agag, someone who could, just by will of charisma and personality, take control of a complex situation.
So while Agag's headspace is engaged predominantly with Extreme E at the moment, he still has more than just an eye on his greatest professional achievement.
If Todt often refers to Formula E as his growing infant, then Agag is the 'Tiger parent' always pushing, always hustling for more, well aware of the power he wields at any given moment.
To find out more about the incredible NEOM project, visit neom.com
The 2021 Formula E Power List
1. Alejandro Agag
2. Alberto Longo
3. Jamie Riegle
4. Bjorn Rosengren
5. Fritz Enzinger
6. Toto Wolff
7. Carlos Tavares
8. Thierry Bollore
9. Frederic Bertrand
10. Xavier Mestelen-Pinon
11. Sheng Li
12. Theophile Gouzin
13. Scot Elkins
14. Tommaso Volpe
15. His Royal Highness Prince Abdulaziz Bin Turki AlFaisal Al Saud
16. Lei Zhang
17. Julian Jakobi
18. Mike Papadimitriou
19. Sylvain Filippi
20. Susie Wolff
21. Frederic Espinos
22. Dilbagh Gill
23. Hannah Brown
24. Dario Franchitti
25. Aarti Dabas