After an 18-year-long F1 stint with Williams, Toro Rosso and Virgin Racing, Jim Wright has held senior Formula E positions with Venturi, Mahindra and now Andretti. He is also well placed for reasoned comment on the success of Formula E's return to London, due to his long-held role with the Formula E Teams and Manufacturers Association.
Take a bow Formula E. Last weekend, the Formula E promoter, Formula E Operations pulled off a stunning, audacious and visionary coup by staging the first-ever world championship motorsport event in London using an innovative indoor/outdoor circuit layout at the London ExCel Centre the likes of which had never previously been attempted for a motor race of this calibre.
As a controlled, "indoor" classified sports event, under highly regulated UK government Covid restrictions (contrast with Silverstone's British GP "outdoor" experimental event which was very mildly regulated in comparison) it was exceptional, drawing warm praise from all in attendance – mostly PCR-tested corporate guests, plus team and series personnel, event staff and some frontline key workers.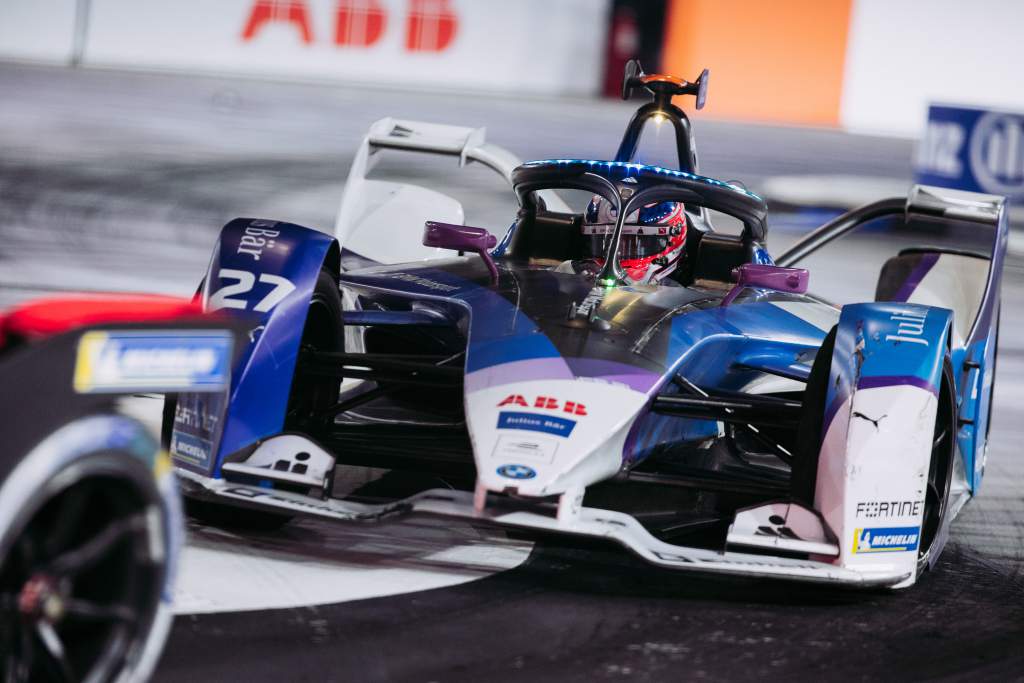 As ever, the races were exciting, unpredictable, controversial and entertaining in equal part with deserved wins for Jake Dennis and Alex Lynn. Notwithstanding a somewhat flawed circuit design (two tight hairpins in quick succession is an obvious crash-inducing characteristic), the racing was good with many lead and positional changes in both races, some through "organic" overtaking manoeuvres executed with great skill and others via Formula E's innovative Attack Mode concept, a far better driver overtaking aid than Formula 1's DRS in my opinion.
The watching Stefano Domenicali and Toto Wolff will have much to consider from the London E-Prix event in terms of how to engage audiences, how to deliver a pre-race show to introduce the grid and how to make a podium ceremony memorable for drivers and fans alike.
They will also have been left mighty impressed with the innovation, flair and detailed execution of the Formula E corporate hospitality product, the Boss E-Motion area which featured a London-themed Routemaster bus and some red telephone boxes! The standard of service, quality of food and ambience was first class and again contributed greatly to the enjoyment of the whole event.
A late broadcast deal with Channel 4 to show both races live also seems to have paid off with advertising in and around the television programming sold out and audiences which comfortably beat the BBC's coverage of the made-for-television Cricket 100 and which surpassed the expectations of the C4 management team.
Perhaps finally, Formula E has found its richly-deserved free-to-air home on UK television.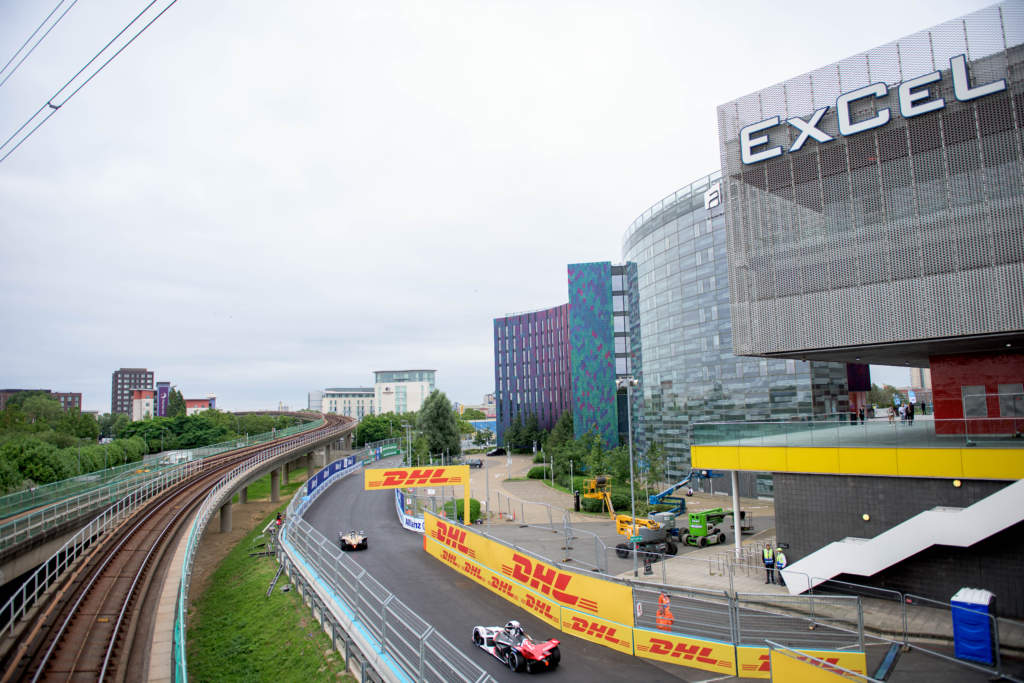 Going forwards, the challenge for the FEO team will be in developing it into a full public event in a post-COVID era, where adding tens of thousands of spectators and further corporate hospitality will help to balance what must be a significant investment in this race track and venue. There is plenty of room inside at least within the enormous ExCel building to add other attractions and to widen the scope of the event, creating greater appeal and ROI for the committed partners of the series and the competing teams.
Scroll forward 12 months and I would love to see the addition of an electric motor show, perhaps starting earlier in the week, with the latest EVs on display encouraging the public to bring PHEV [plug-in hybrid electric vehicles] and BEV [battery electric vehicles] products into their purchasing consideration.
This would also assist those OEMs that are already committed to Formula E in the activation of their Formula E programmes as well as showing other OEMs what they are missing.
Nico Rosberg, also in attendance at the ExCel, will be giving serious thought to bringing his burgeoning GreenTech Festival to the London E-Prix and perhaps Channel 4 could host an episode of their "Gadget Man" programme to add further interest and relevance. I could also envisage the FIA bringing their far-sighted "Smart Cities" programme to the London E-Prix event.
This is a popular initiative from the governing body which allows series and team partners to contribute to the discussion around e-mobility and technology, which enables the many clever features being designed into EV products, which will make 21st century transportation a much better experience. London commuters will watch with great interest!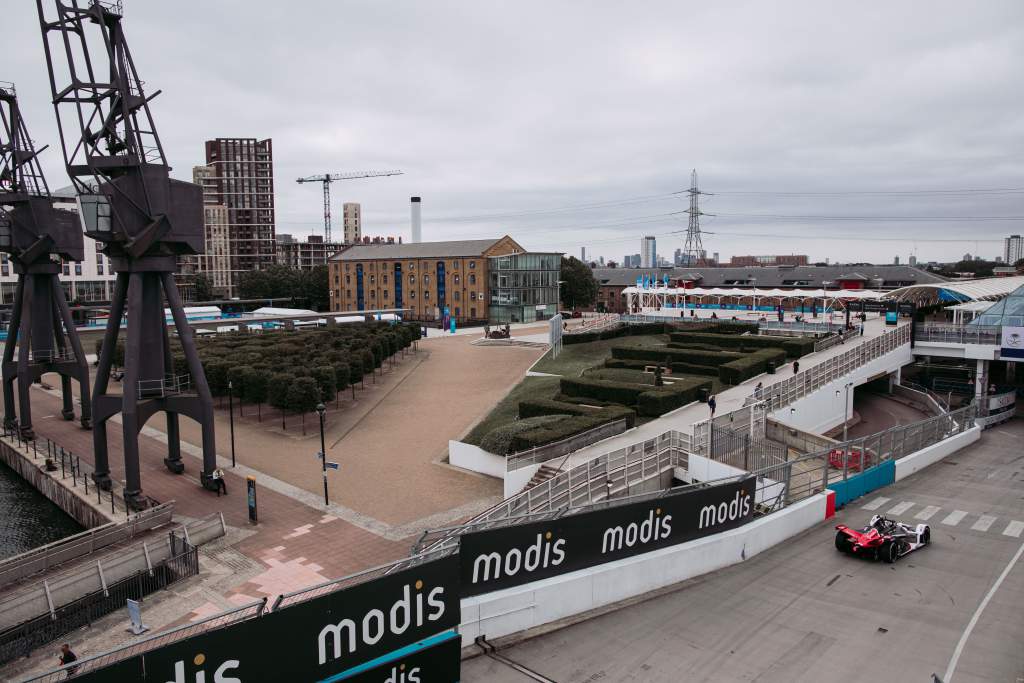 On-track, the recently announced eSkootr championship, backed by Alex Wurz and Lucas di Grassi, could have a London round – and how about some electric karting to fill in the gaps between the Formula E on-track sessions? The addition of crowds brings a responsibility to entertain and possibly the time is now coming where other "on-brand" electric-powered events can be added to the main event schedule to provide greater entertainment.
After the bruising last 18 months you could have forgiven the FEO management team for quietly shelving or at least delaying their vision for the London E-Prix but the boys and girls from Shortlands are made of much sterner stuff and backing out of, or even watering down their collective vision for the most prestigious motorsport event ever to take place in the capital was never an option.
Formula E is upwardly mobile again and the London E-Prix is the blueprint for other cities around the globe to stage fully sustainable and captivating motorsport events.