Wherever you went in the ExCeL Arena paddock last week during Formula E's double-header in London, the start of most conversations was pretty much ubiquitous.
'Imagine how amazing this will be with 25,000 people here next year.'
It was a natural area of discussion to address because the first-ever London E-Prix at the Docklands location felt a bit like turning up to a long-planned wedding in an empty church.
Take away the snappily dressed champagne-flute clinkers and you were left with the overriding sense was that we'd all been hand-selected for a high-level pilot race on a TV set.
This was because around 85% of the spectating areas being located inside meant that special dispensations would have been needed from the Department of Culture Media and Sport, and these were just not forthcoming.
The event management plan for the event needed to be submitted for sign-off with various permits from authorities and Public Health England for fans to attend inside the ExCeL Arena, and the timings of these meant it was impossible to welcome genuine ticket-paying fans.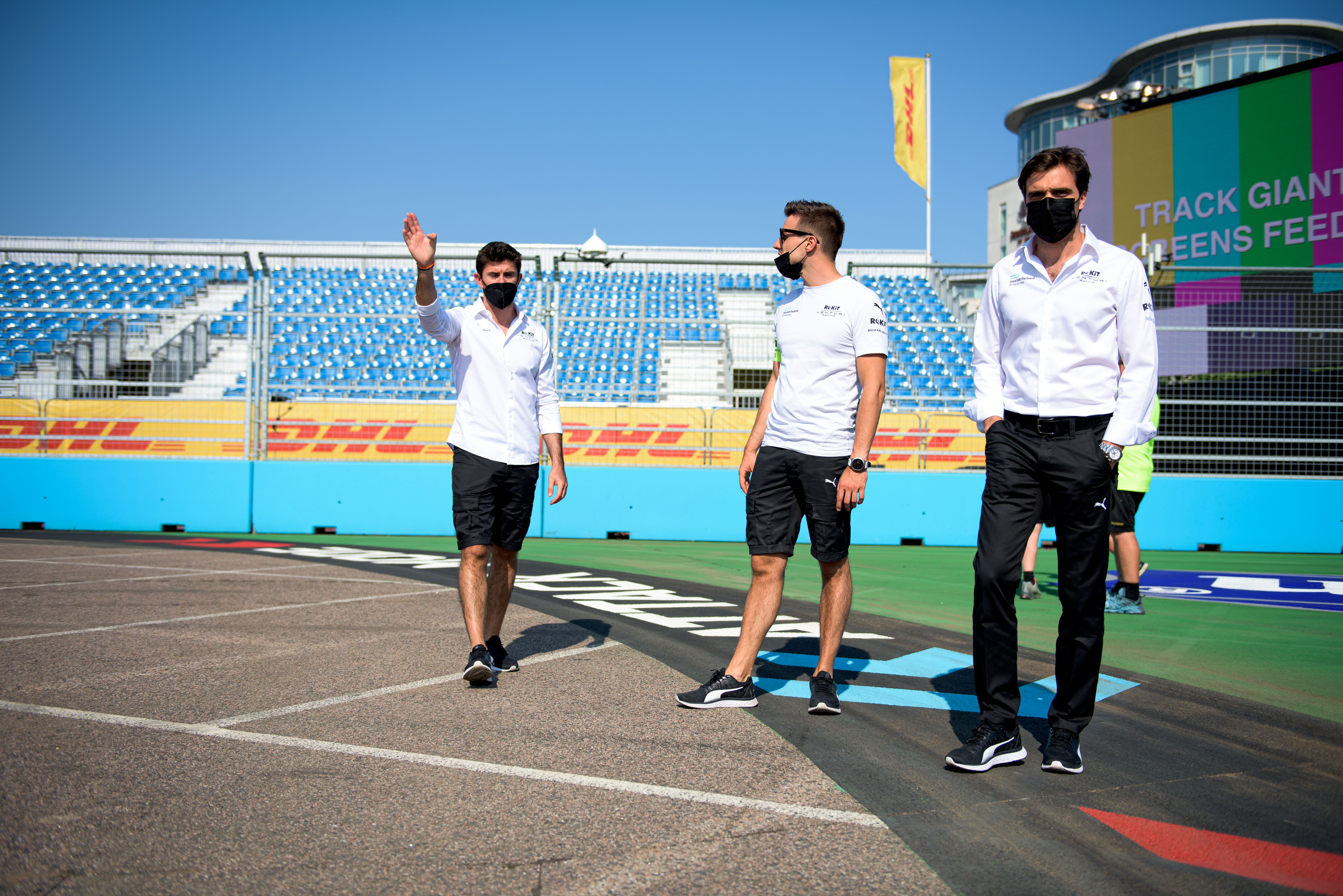 "We're going to focus on making sure that it's a great show for TV, a great spectacle and pray that next year we can bring everyone back and celebrate it all again and all together," concluded event director and Formula E's cities development director Oli McCrudden prior to the weekend.
This was all a far cry from November 2018 when then-FIA sporting manager Frederic Espinos visited the ExCeL Arena site with McCrudden and Agus Delicado Zomeno, Formula E's senior track and overlay manager.
"I went back to the office in Hammersmith after that visit to see Alberto [Longo]," Espinos tells The Race.
"From what I saw and my state of mind after, it was like – this is just impossible to do a race here.
"So I arrived back at the [Formula E] office and I see Alberto and I say this about my visit.
"He told me 'no, Fred, you don't understand me, I don't ask you if it's possible or not, I tell you we have to do the race and we will do it. So make it possible.'
"This is the state of mind we have as a team and we all check to see how to make it possible."
They did.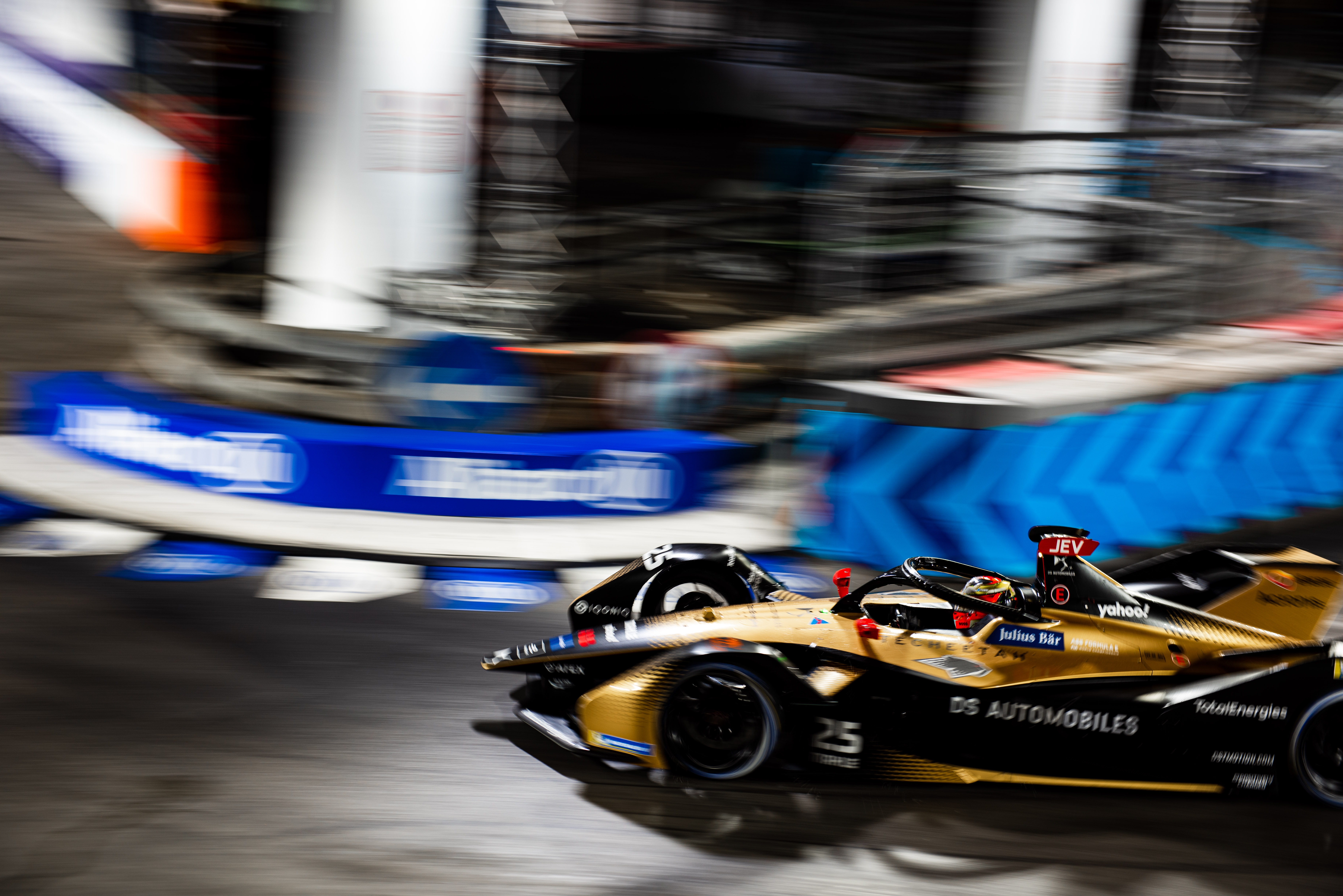 But for what it lacked in a genuine atmosphere due to the knock-on of the pandemic, the efficient build and dressing of the place and the glitzy TV show spectacular, which included some fearsome pyrotechnics, clawed back some of the inevitable and enforced desolateness of the expansive venue.
"I have to say that of all the events that I've sort of led, and there's been a few now over the seven years, it was the smoothest build that we had," says McCrudden.
"We always targeted Wednesday night for track ready status, that was the ambition.
"As it was, come Thursday, we still had a little bit more fettling to do so, we had lost a few riggers, who got [NHS track and trace] pinged.
"So that sort of doesn't help. So, I think without those sorts of problems, we would have been bang on target.
"But you learn the first time you do it and we'll go away and debrief after this and we'll understand how to make it quicker and better."
That will also account for likely changes that will come for the track configuration itself in July 2022.
They are amendments that, according to Jaguar's Sam Bird, are not just an option but will be an absolute necessity for the growth and acceptance of the event.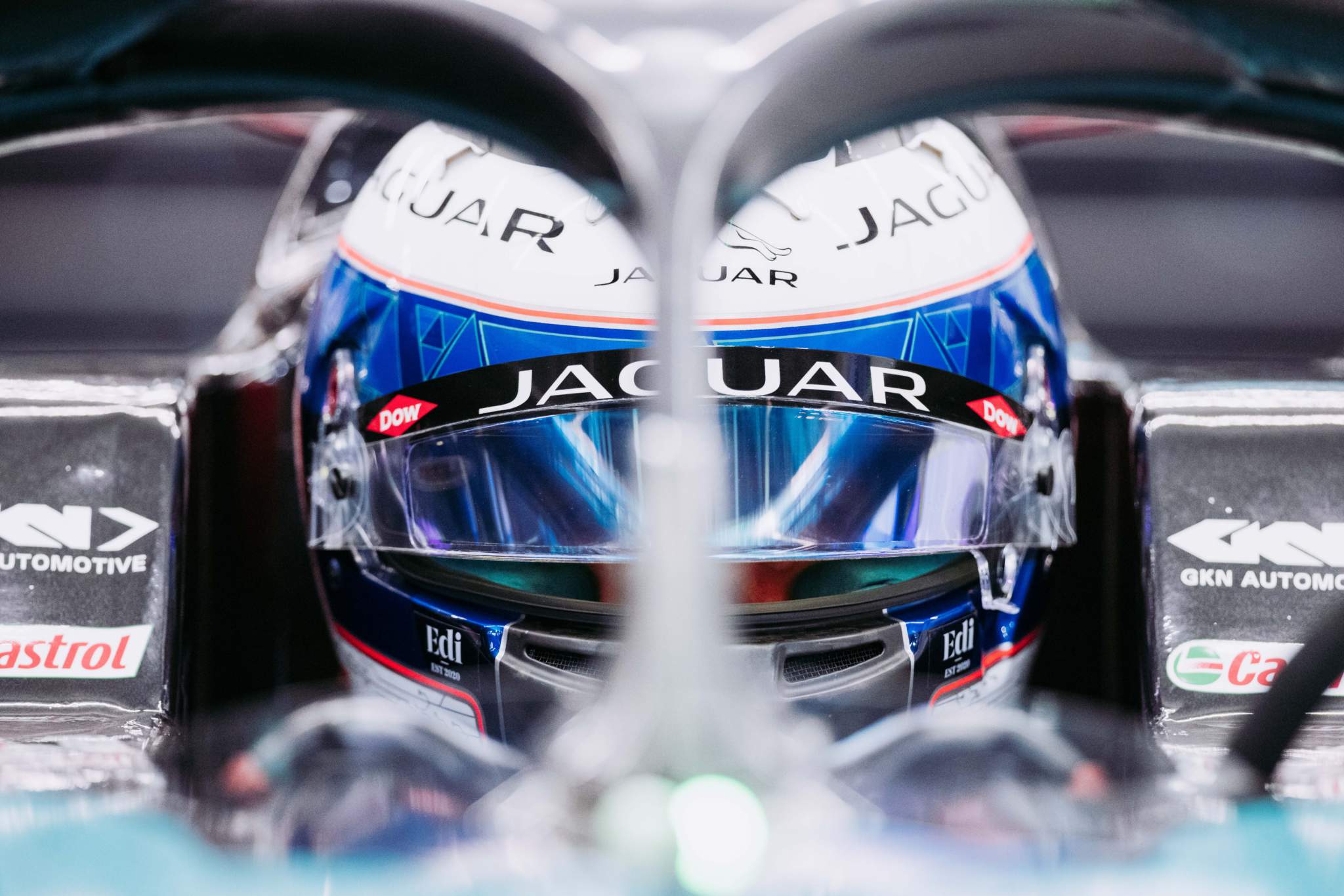 "I don't think it provides too much overtaking," said Bird when answering questions from the media in last Friday's pre-event press conference.
"Even if we had quite extreme energy-saving to do I don't think the circuit layout promotes an enormous amount of opportunities to overtake.
"It's great that we're here and maybe we can do some small modifications in the years going forward to increase overtaking opportunities because right now it's difficult to see in the dry where you would potentially move forward to do anything."
Those potential changes surely have to include the ludicrously tight double hairpins at Turns 10-11 which saw several skirmishes more akin to the once-nearby Wimbledon Stadium that hosted famously combustible banger racing for so many years.
Formula E actually can't do a lot inside the Hall itself but where the (T12-13) chicane and 's-bend' hairpins are will probably be modified.
The Race has learned that there will likely be some changes in the eastern car park of the ExCeL ahead of next year's race, although this depends on planning permission being granted.
A so-called 'phase three development', including the extension of the ExCeL, could open up further opportunities for refining the track itself.
"We will react accordingly and will obviously take the drivers' comments into account but at the moment the fact that they do enjoy most of it and they see it as a challenge is great," says McCrudden.
The pioneering epoxy-sand treatment to the exhibition hall floor and the perimeter roads outside worked well on the whole. In fact, it could be said it was inspired.
This could open up some very interesting extra options for Formula E in the future as it looks for that perfect blend of genuine city centre races, where possible, and the in-and-around stadium races such as London, Seoul and Cape Town.
But racing in the centre of cities is still the ultimate objective for Formula E.
However, the reality is that there will also be some political and public pushback from boroughs or councils within central business districts of major cities.
McCrudden confirms that racing in the heart of cities around the world is still very much an aim but he also acknowledges that "we have to take into account that by moving away a little bit, there's a bit more space, it's a bit more comfortable and it takes a lot of the pressure off".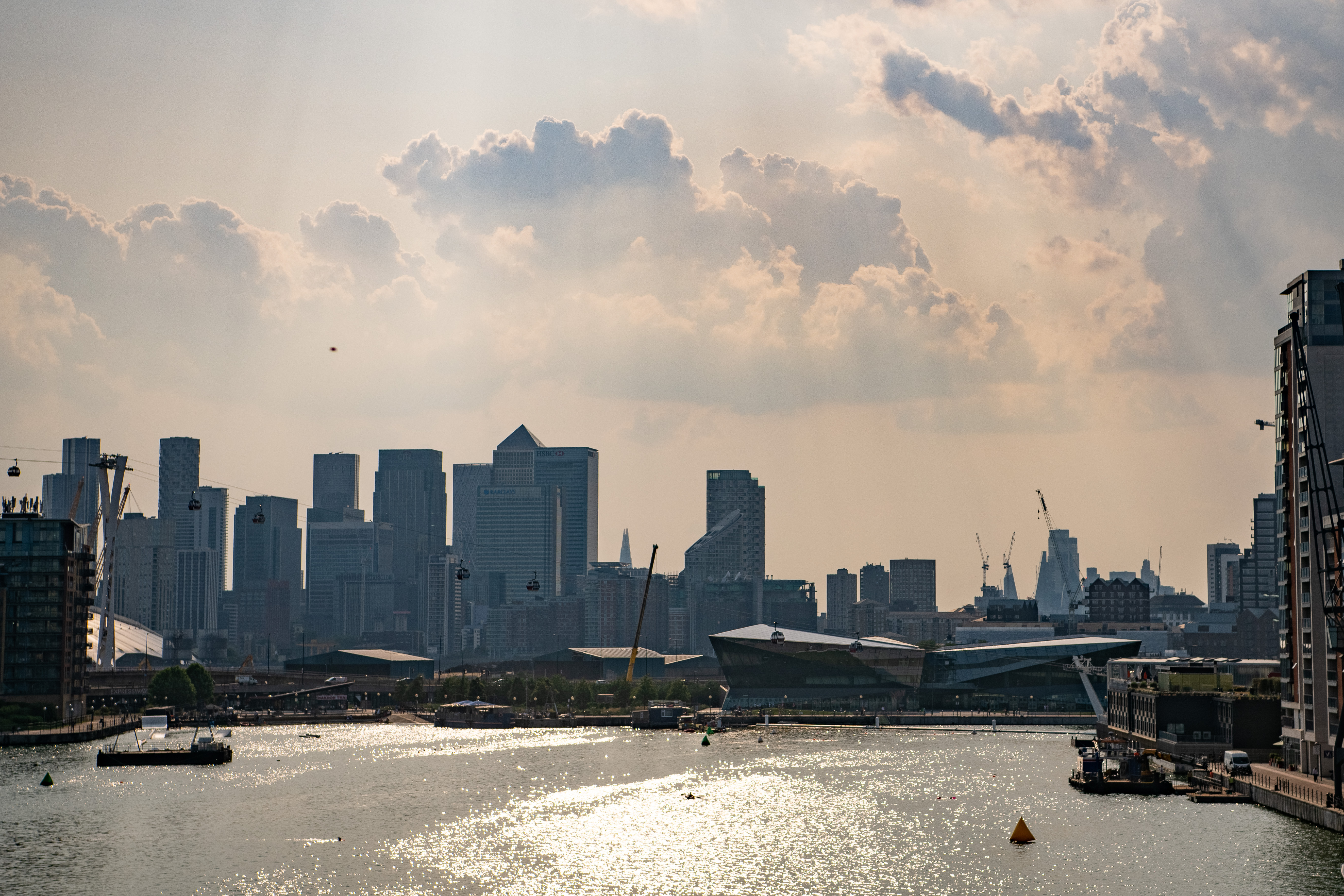 "Here [ExCeL] in particular, where you've got event infrastructure in place, you've got power that you can pull out, you've got internet cables, big cables that are running through to power the venue, etc.
"That is a lovely thing."
Another lovely thing is the close relationship between the ExCeL and Formula E. That includes the relationship with the London borough of Newham in which the race is located.
"What that means is if you're doing civil works, we can work with them, and do them in a way to make a track even better," reckons Espinos.
"This is why the potential is huge and for me, London can become the biggest event. The potential is huge and when I walk in and see it, I want to come with my kids, because it's typically the kind of place where so much can go on."
The future is exciting for the London E-Prix, which has now finally found a permanent home. It's a sturdy one too, that on the whole the paddock greatly enjoyed last weekend.
The final missing ingredient – the fans – will come. That is when Formula E can truly make a real exhibition of itself.