Lucas di Grassi jumped from eighth to first in the second London Formula E race when Audi brought him through the pitlane under the safety car, knowing that the short pits and the slow safety car speed would mean he gained an advantage.
It would've resulted in a divisive race win had di Grassi not failed to completely stop the car for a moment in the Audi pit as required by the regulations.
Was this an admirable piece of loophole-finding genius that deserved to pay off with victory?
Or did it go into unsporting territory by acting against the spirit of the regulations?
Here are our writers' takes:
Audi has nothing to be ashamed of
Sam Smith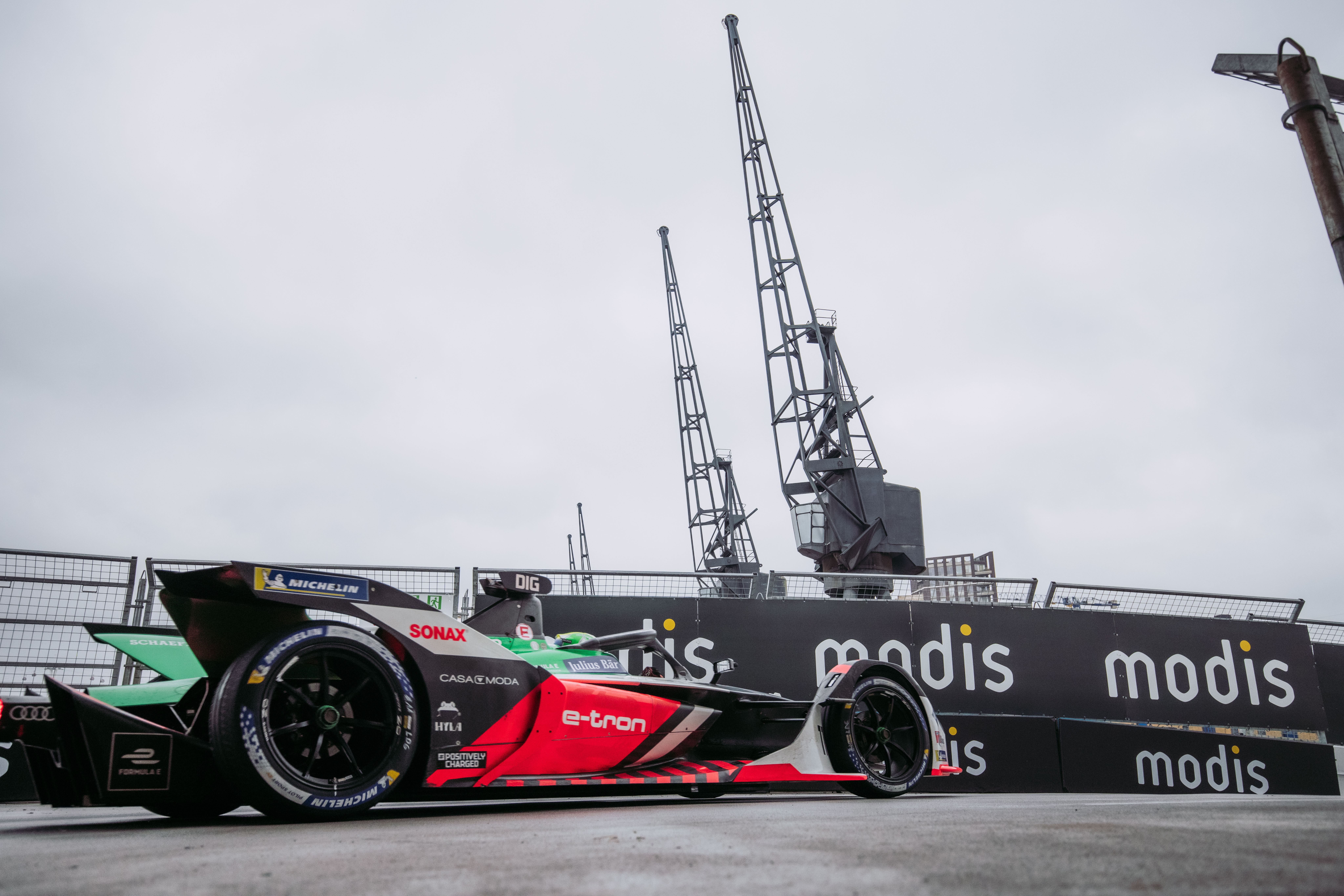 Professional motorsport is about finding every conceivable advantage on track and off track. It's just a given at this level.
In Formula E, with 80% of the field covered by such a tiny margin at every race, teams are simulating scenarios for any gain exhaustively.
Audi's move to gain positions wasn't cynical today, it was cute.
This is because it was completely within the regulations and although it could easily be assimilated to the racing equivalent of an under-arm serve, it was still inspired.
The only tiny mistake made was by di Grassi as he didn't quite stop the momentum of the car on the sheeny ExCeL exhibition floor surface.
Other teams had tried similar moves in Berlin last season. After all, the pitlane is a part of the racetrack, albeit one that is regulated by a strict 50km/h limit.
The wider question is why Formula E continues to have regulations that one team principal compared to "swiss cheese" recently.
The holes of these have been discovered and widened on several occasions in recent seasons, and for a new world championship this is just not adequate.
Cleverness exposes confusion
Josh Suttill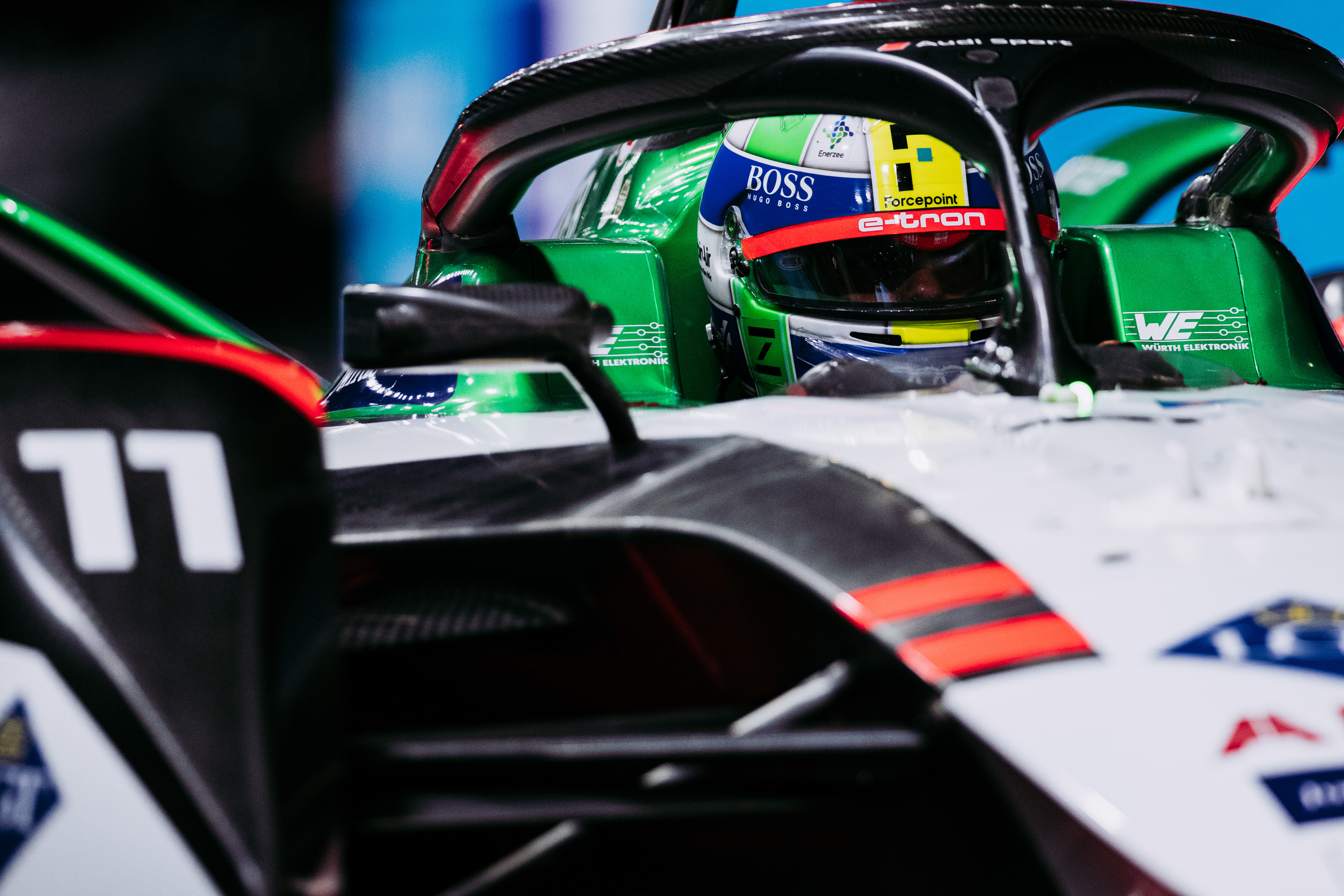 Di Grassi and Audi were a split-second from becoming an embarrassing winner of Formula E's otherwise successful long-awaited return to London.
It was a genius strategy call from the team and had di Grassi remained in his pitbox for just a fraction longer and won the race, it would have been the smartest Formula E win yet – triumphing in a race that di Grassi and Audi had no right to win.
The move has highlighted the inconsistencies and holes within the regulations that my colleague Sam Smith has been writing about for the majority of the season. If he can point out their flaws and offer a solution, then why can't the FIA and Formula E do the same?
It also represents the real split of appeal and coldness fans can feel towards Formula E. To go from farcical scenarios like di Grassi taking the race lead by pitting under the safety car and the chaotic finish to the first Valencia E-Prix, to upstaging F1 with an incredible race at Monaco earlier this year is frustrating.
The championship is brimmed full of manufacturers and top talents, but it's still held back by its patchy regulations.
Would Audi have done it if it wasn't quitting FE?
Valentin Khorounzhiy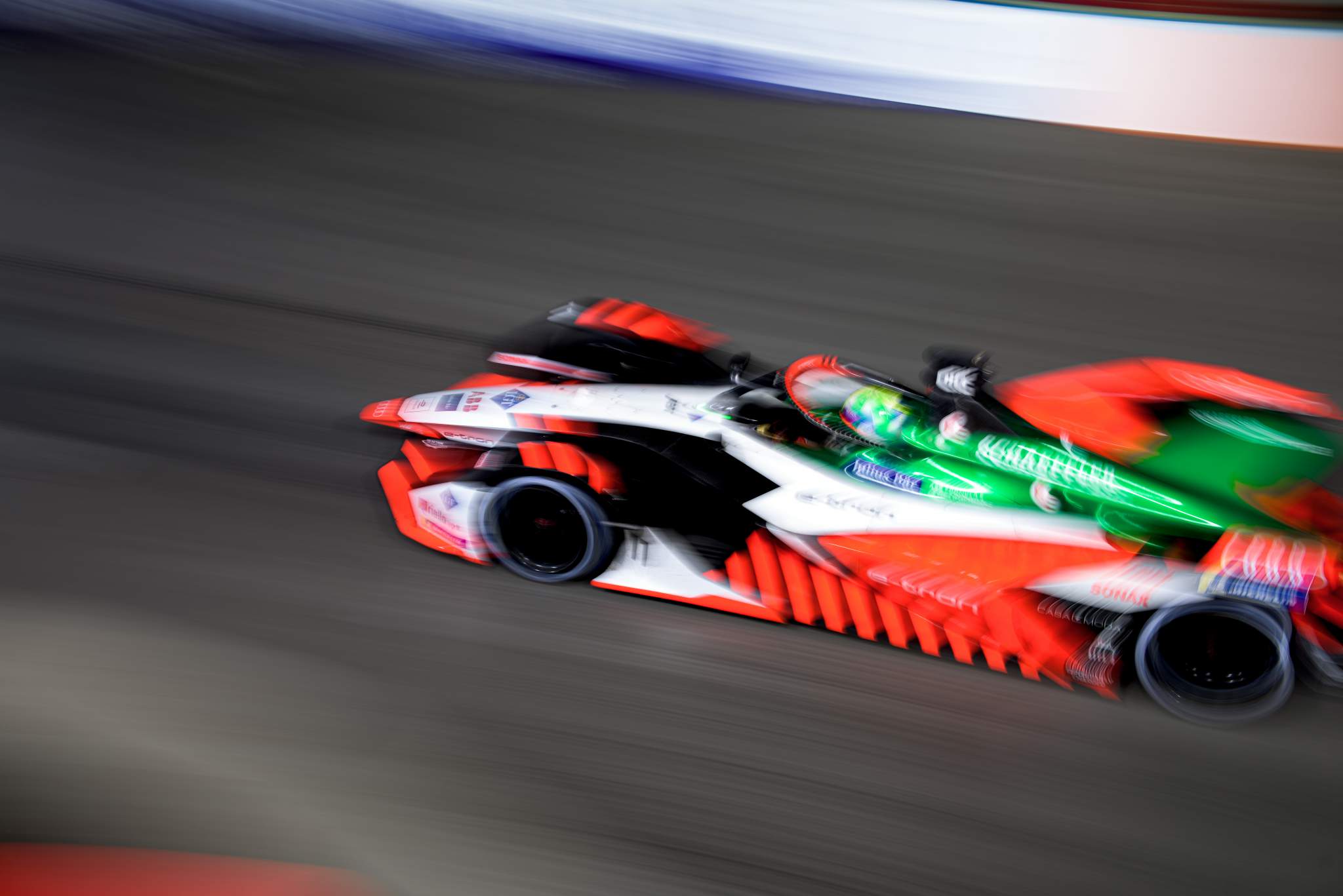 Audi's stunt was a fitting headliner on what was already one of the sillier races in recent memory, and endearing in its absolute, outrageous boldness.
But it's really hard to imagine that it was the only team to have conceived of the loophole.
Maybe other teams genuinely didn't catch on. Maybe they just showed restraint. After all, though I have no evidence whatsoever that this was Audi's thinking, it's a lot easier to try to orchestrate a 'highway robbery' victory when you're about to bow out from the series.
If Audi did pull it off, there's no way the series or rival manufacturers would have been particularly thrilled, because both the rulebook and the competition would be made to look absurdist.
And I'm not at all surprised that Formula E stewards took the opportunity handed to them by the not-quite-perfect execution of Audi's plan to legislate the win away.
The whole saga's an own goal
Fatema Chowdhury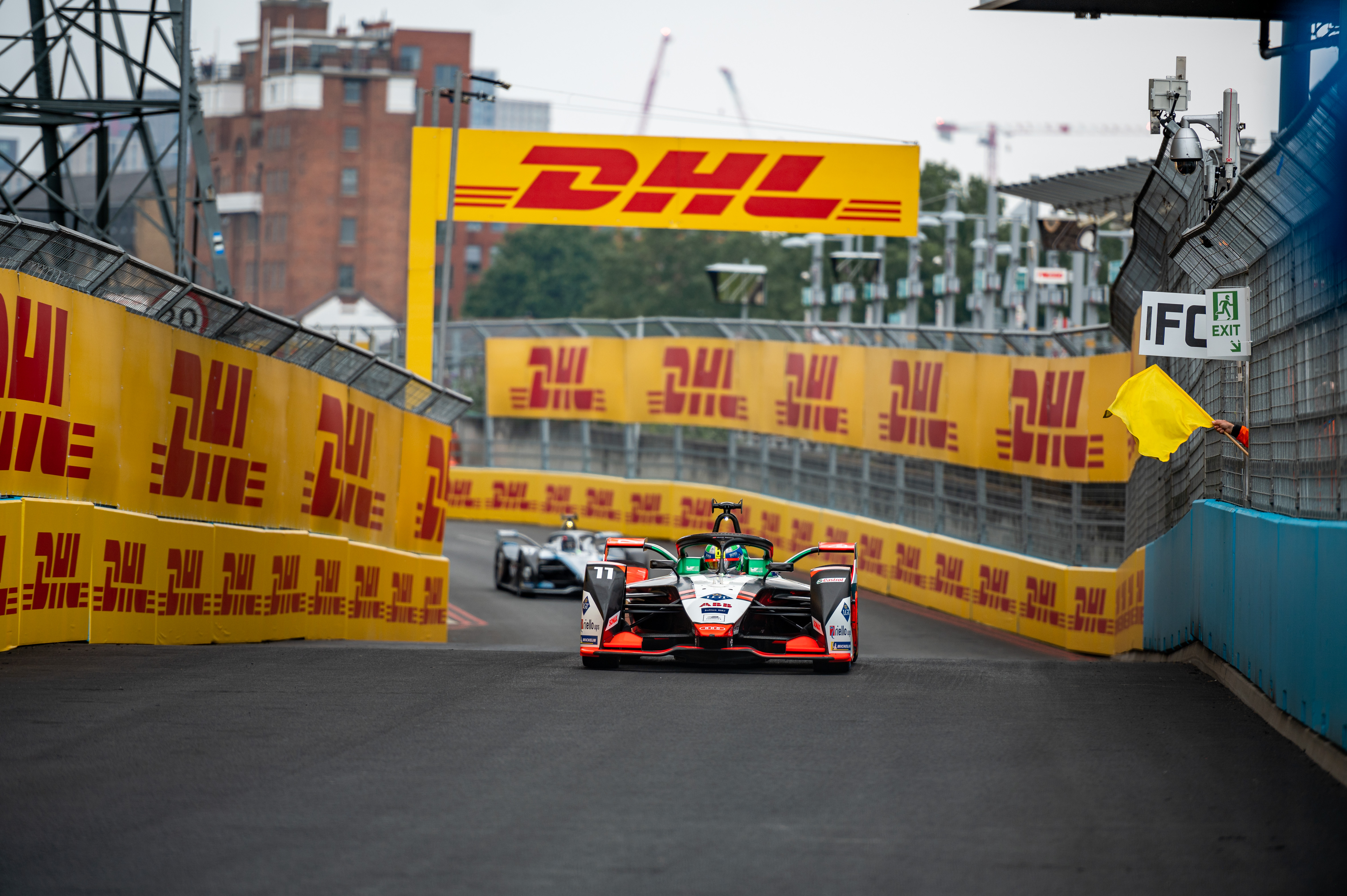 This is an own goal for Formula E. If the opportunity is there to exploit the rules like this, then there's nothing stopping Audi or any other team (the precedence for pitlane undercuts was set last season with Mahindra) from pulling off what is a rather devilish but entirely legal move.
It's actually a shame for Audi that its opportunism didn't materialise into an actual victory. Di Grassi didn't actually stop, and that was clear, but you can't knock him and the team for trying.
Audi's rather expensive (€50,000 fine) and most definitely unwise mistake was not conceding to the penalty by not telling its driver that he was given a drive-through penalty.
Did the 'Lucas Loophole' (Andrew Van de Burgt's words there) add some entertainment mixed with utter confusion to the race? Yes, absolutely.
Does it undermine the Formula E show as a whole? Yes, it did that too, but that's for the stewards and their lawyers to tighten up the regulations.
Just because it was legal doesn't mean it was right
Matt Beer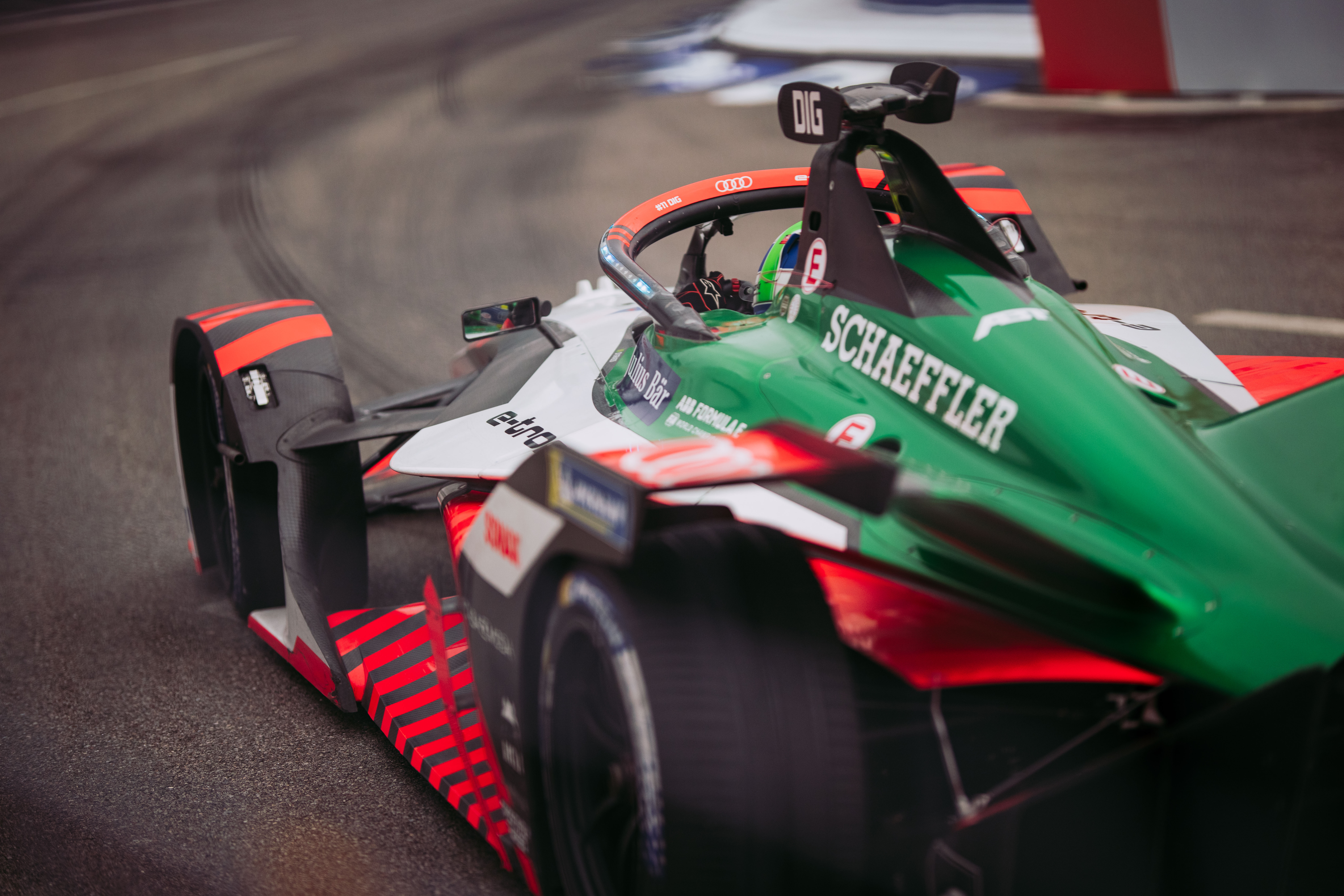 OK, so this wasn't cheating. And maybe I'm being stuffy and boring by getting all 'against the spirit of the regulations' about this.
But this was not the way a motor race should be won. It would've been embarrassing for Formula E and surely hard for Audi to justify to the wider world.
There's no sporting merit to taking a shortcut past rivals following a safety car, as clever as you might be for having spotted it was possible. Stubbornly staying out to cross the line first-on-the-road rather than obeying the black flag was just as bad.
After the Valencia mess and with far too many rules-application controversies swirling around Formula E this season, the series really didn't need the scare of coming so close to having a race won in this humiliating (for the championship) manner. And it was an extreme move from Audi to put Formula E in that position.
It was also surprising for Audi to be the team to take this chance, given how swiftly it moved to dismiss Daniel Abt following the esports race imposter controversy last season.
Being generous, maybe the approach taken there was harsher because the Race at Home Challenge was for charity. That aside, the way that incident was regarded doesn't tally at all with the pride Audi showed in trying to trick the system today.