Formula E has skilfully ridden some seriously dangerous hurdles in its short history and none more so than at its public inception in September 2014.
That was when its first race occurred in Beijing just four months after its cars were delivered to teams and barely eight weeks after the final group test – which featured many issues – took place.
There were so many unknowns going into Beijing, which just to ramp up the tension, also facilitated a full-blown FIA World Motorsport Council meeting.
One of Formula E's co-founders recently talked to The Race for the first time what it was like in the white-hot heat and pressure of that first event.
Alberto Longo, cousin and long-time business partner of fellow co-founder Alejandro Agag, was in on Formula E from day one. He, along with a select few others, became the human foundations of Formula E, a colossally ambitious project which by rights should never have come off at all, let alone so successfully.
Six years on, the memories on the eve of Beijing are still visceral. They resonate strongly, not only the struggle to get the event off the ground but also what transpired in the race and how that informed Formula E's subsequent expedition across the world advocating and evidencing a new breed of competition. Electric racing.
"I almost start shaking just to think about it as there was a lot of pressure," Alberto Longo tells The Race.
"The World Motorsport Council had a meeting there in Beijing as well to tie in with our inaugural event, so we had not only the FIA president Jean Todt there, but also around 100 worldwide FIA officials to judge if it was a success or failure."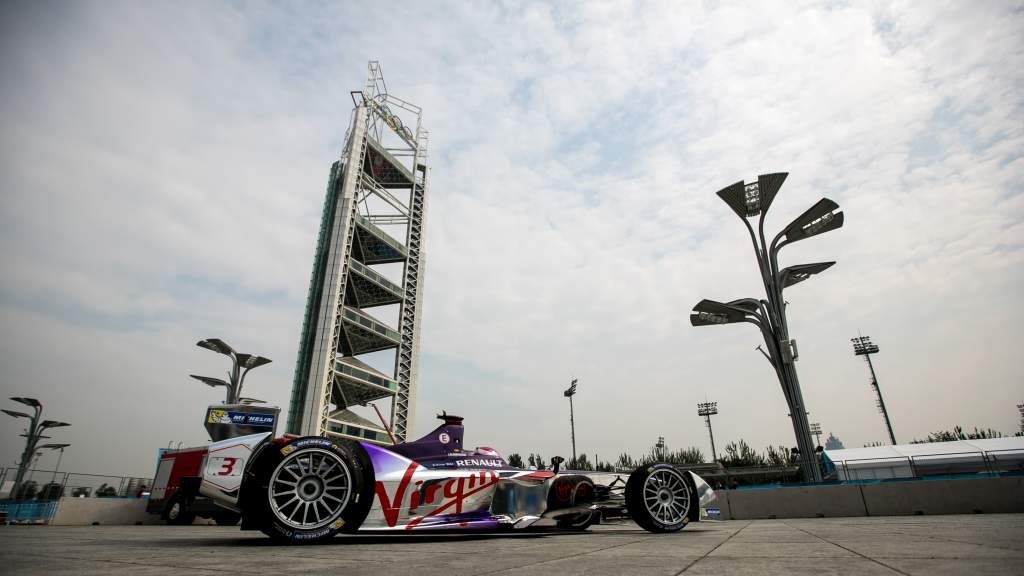 Longo and other senior team members went out to Beijing a month before the event, which "was the one and only occasion we have done this," he says.
"Beijing, China, is obviously a fantastic country, but it's challenging to work there. Again if you add to that our lack of expertise, because obviously it was the first race, all of this is like a cocktail, all together.
"Yes we had the passion, yes we worked hard, but the reality was that we had a lack of knowledge."
The build-up to the race was tough with multiple agencies seemingly involved and a confused picture on who was in charge and how/when operational build-up would commence and take place. This is not unusual in China where legislation and labour duties have their own political and social structures to sort out before the action happens.
But things started to get critical in the days leading up to the weekend of the race. In smoke filled rooms tempers flared and an element of chaos reigned. It led to some drastic action.
"I remember the night before the event, when we were supposed to do a Friday shakedown and we did the shakedown without some fence barriers already as there were some fences that we didn't have time to put up," recalls Longo.
"Obviously, we did this shakedown with our safety car in front of the cars so they couldn't go really fast. But again that was probably one of the first times that all the cars had run together on track and after a very long trip.
"I remember that night, which is literally just seven hours before the first free practice, me, Alejandro, everyone, lifting some fences and putting them on top of the concrete walls.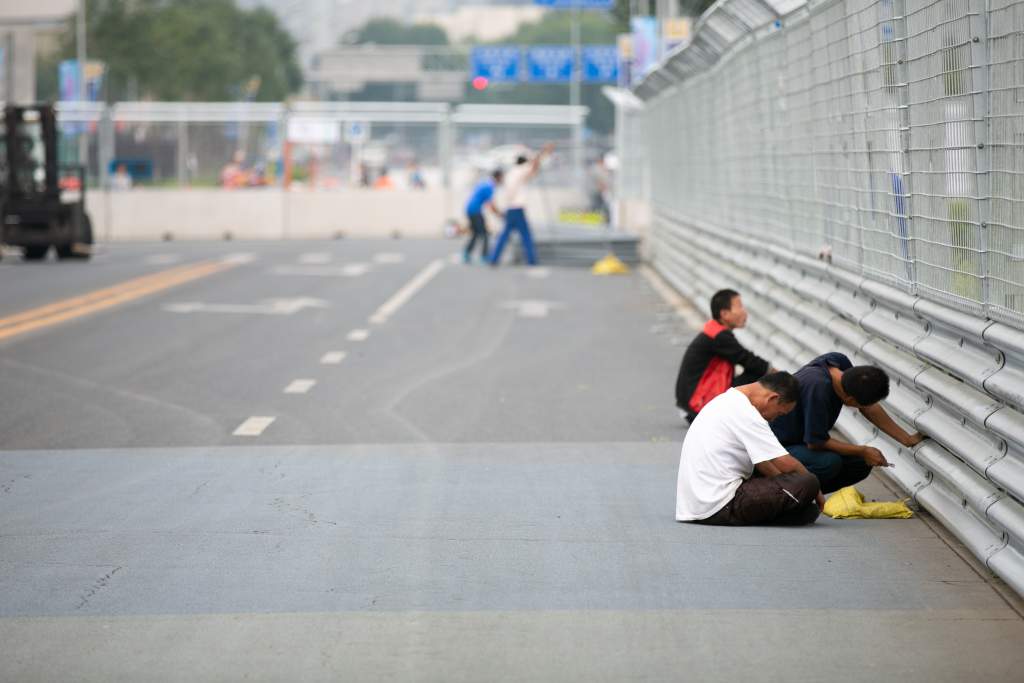 "'Whatever we need to do, let's do it in order to be successful tomorrow' and it wasn't obviously only me, it was the whole team there until three or four in the morning literally doing very manual operational stuff."
The all-hands on deck mentality was a complete necessity because failing or significantly delaying Formula E's birth was not an option. Not only the eyes of the world were burning in to Agag, Longo and the whole team but also those of the sport's governing body.
"Obviously we also had some flexibility with the FIA because if that race would have happened in any other event, probably the FIA would have said 'guys let's postpone a couple of hours, or let's do this or do that'," he says.
"So from Donington they had made the long trip of a month and a half to arrive in Beijing at which point we didn't even know if the cars were going to turn on, so everything was a question mark.
"However, we did have data from the FIA and from the battery manufacturer [Williams Advanced Engineering] saying that all was working perfectly and that the challenges we had in the past in the testing were due to a lack of management from either a team or the drivers.
"And time proved them right because at the end of that race in Beijing everything was absolutely perfect."
With the last nuts and bolts being put in place literally as the grid formed, Formula E was up and away. Somehow it had all come together, now it was time to relax and enjoy the race.
It didn't quite work out like that.
The shunt that launched Formula E
A few laps from the end of what had been a largely non-eventful race, one which Nicolas Prost controlled for the most part, Longo decided to leave the TV office and head for the podium to take part in Formula E's first ever post-race ceremony.
He was relaxed. The race had gone smoothly, a dream had been realised, so both he and Agag would look forward to the inevitable post-race party and celebrating a herculean job achieved by their teams.
As he left the office the final lap began and unbeknown to Longo, Prost was running out of energy and allowing a charging Nick Heidfeld a sniff of victory.
As the two exited the penultimate corner, Prost faltered and Heidfeld pounced.
"With just one lap to go, I thought I would go to the podium and on my way there I heard this huge 'Aaaarrrrgghhhh' [from the crowd]," remembers Longo.
"I thought 'what's happening here?', so I start running back. Obviously, I was really scared because a crowd screaming like that meant something really bad must have happened."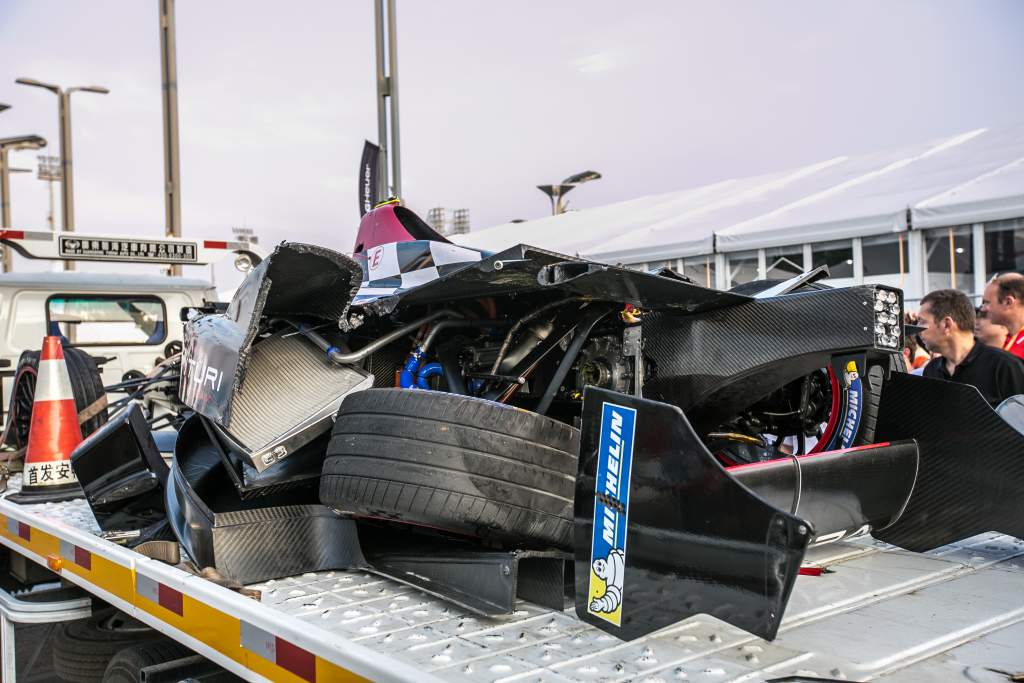 For Longo the notion of everything running smoothly to the finish of the race, to not have any technical problems with the car was one thing, but "issues with assisting people or even all the grandstands being safe, all the people being safe, those was for me were the key things."
Not knowing what the audible cries and gasps were, his blood started to run cold.
"As I'm running I see a lot of smoke and I think 'where is it coming from?' Obviously it was dust and debris from the crash," he recalls.
"I got back to our TV production centre and I start looking at it and the car was flipped upside down and I ask if the driver is out already?
"They say 'no, he's still inside!'"
Longo's blood chilled further as he and the TV director focused on the wrecked and inverted Venturi.
"For me this was the most scary moment of my life, not just because I want the driver to be safe, but also being slightly selfish I knew that if something has happened to this guy, it's over, the whole thing is absolutely over.
"Then when I saw Nick standing up and starting a little bit of a verbal fight with Nico, I said 'guys we have been very lucky today'."
Longo meant this literally but also he immediately recognised the bigger picture of what it meant for Formula E as the spectacular TV images of Heidfeld crawling from the debris were sent across the globe.
"Not only for the fact that the guy is alive and very well, but this mega accident is going to put us in the headlines all over the world," he says.
"I think Formula E is today what it is because of that accident at that stage. Otherwise we wouldn't have grown so quickly."
Self-applied pressure helped growth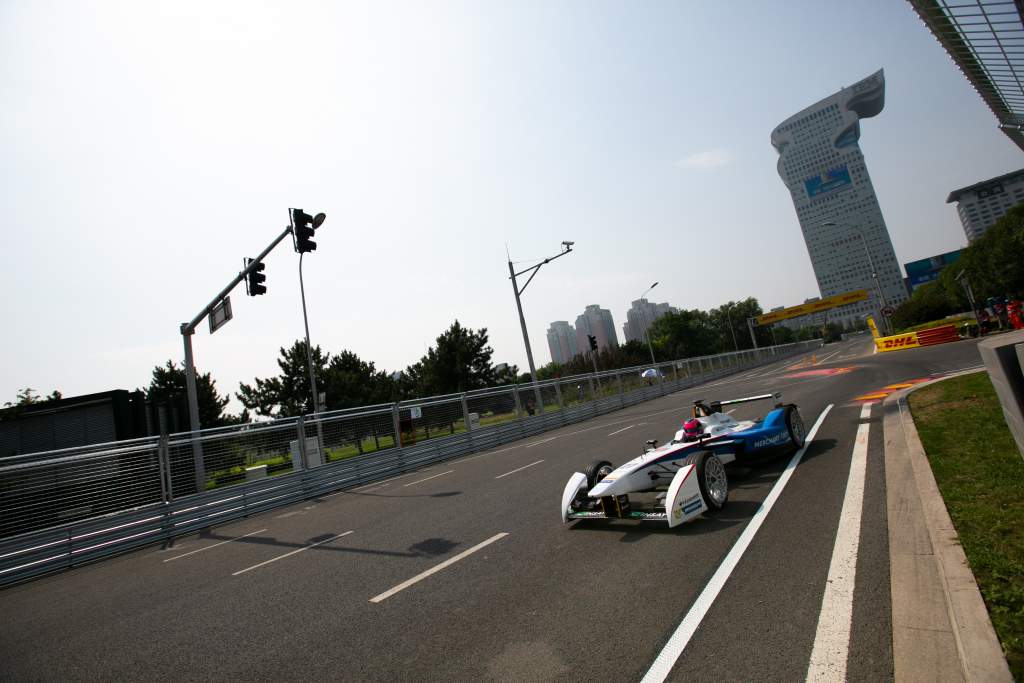 Post-Beijing, Formula E gathered momentum, and despite almost flatlining a few months later when the money literally ran out, necessitating Agag to pay for freight from Punta del Este to Buenos Aires with his own money, it attracted key investment from Liberty Global by the spring of 2015.
Longo's viewpoint on why and how Formula E survived is interesting and points to a network of fellow believers being instrumental to ensure that the series didn't go the way of A1GP, Superleague Formula or others that quickly collapsed.
"The key factor here for the success of Formula E is having the partners and the teams and they are the two main actors in this," he says.
"We need these in place and then the rest of the job is an operational and promotional service. We need to provide good cities and good tracks.
"After that first season the main worry for me was basically to start increasing the standards of Formula E more and more because right from the beginning our partners were really big firms.
"If you have small partners they will be happy with anything. But whilst I would say that the partners we had were not really demanding, we did put a lot of pressure on ourselves because these big names were with us from that early stage."
When the first season finished, Formula E Operations Ltd had "around 50 people" according to Longo.
"Today we are 150+ people and basically this is something that Alejandro agreed that we needed to have enough people in order not to suffer doing the work, as we had been doing in year one."
That personal 'suffering' was real. The demanding nature of ensuring the races happened at completely new venues like Putrajaya, Punta del Este, Moscow and Battersea Park was extreme.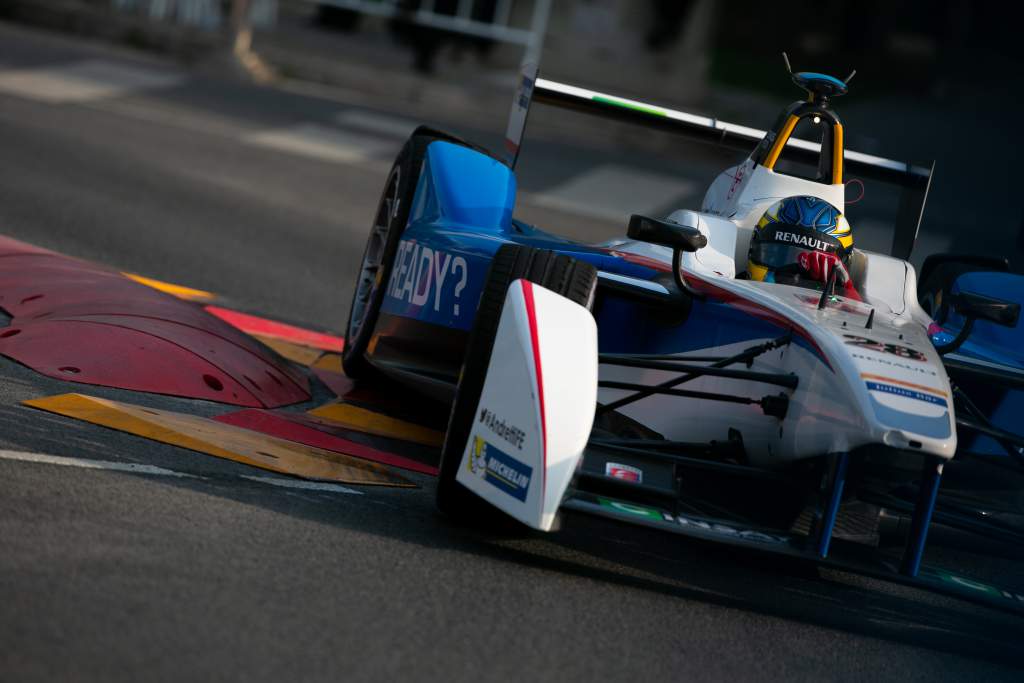 Many staff fell by the wayside, while both Agag and Longo had "many sleepless nights."
By the end of the first season Liberty Global had settled the ship. The crazy idea had been pulled off and Formula E was here to stay.
"They gave us the confidence and the backing of huge companies in order to put together the amazing team that we have today and now it's a completely different story," admits Longo.
"Electric is basically where this world is going and so all the economic interest of the big manufactures is going that way.
"The development of the ICE [internal combustion engine] car is, I would say, almost stopped and all the majority of the money for research and development by big manufacturers is going directly to the EV market.
"Formula E gives them an important platform to showcase their innovative ideas and cars."
The resilience of Formula E is currently being tested to its limits with the COVID-19 pandemic and perhaps there are further choppy waters ahead.
But one thing that the championship has is a steely backbone which was formed from the very start of its existence and literally tested to destruction at its very first race.