Let's call it "happy coincidence" that last week, within 36 hours of each other and using similar rhetoric, Jaguar, Porsche and Mercedes-Benz all made public statements of support about their immediate Formula E futures.
These all came within a day or two of Audi and BMW's less favourable communications that outlined withdrawals from Formula E next summer onwards.
Nissan followed this week with similar positive messaging to the original three and with similar support.
At @Nissan, we are committed to @FIAFormulaE ⚡️

"Our targets in the sport remain unchanged: to continue to build our EV expertise in the highest-performance proving ground." Read more from Tommaso Volpe, @Nissan Global Motorsports Director 👇@Nissanedams #NissanFormulaE pic.twitter.com/Qb769BTLhJ

— Nissan NISMO (@NISMO) December 7, 2020
Coincidence or coordination? It matters little, because all these so-called confidence boosters did not broach the elephant in the room – commitment to Gen3 Formula E racing in 2022.
In fact, the upshot was that such public statements, neatly packaged in meme-style graphics, mean little if any of the firms follow Audi and BMW out of the electric revolving doors in the coming weeks and months.
And before you cry 'cynic', look at Audi's rhetoric a few months before it departed the Formula E fray.
"We're going to drive our transformation into a provider of sporty, sustainable electric mobility forward," said then chairman of Audi's board of management Markus Duesmann at the end of April.
"That's why we're also focusing our efforts on the race track and systematically competing for tomorrow's 'Vorsprung.' Formula E offers a very attractive platform for this."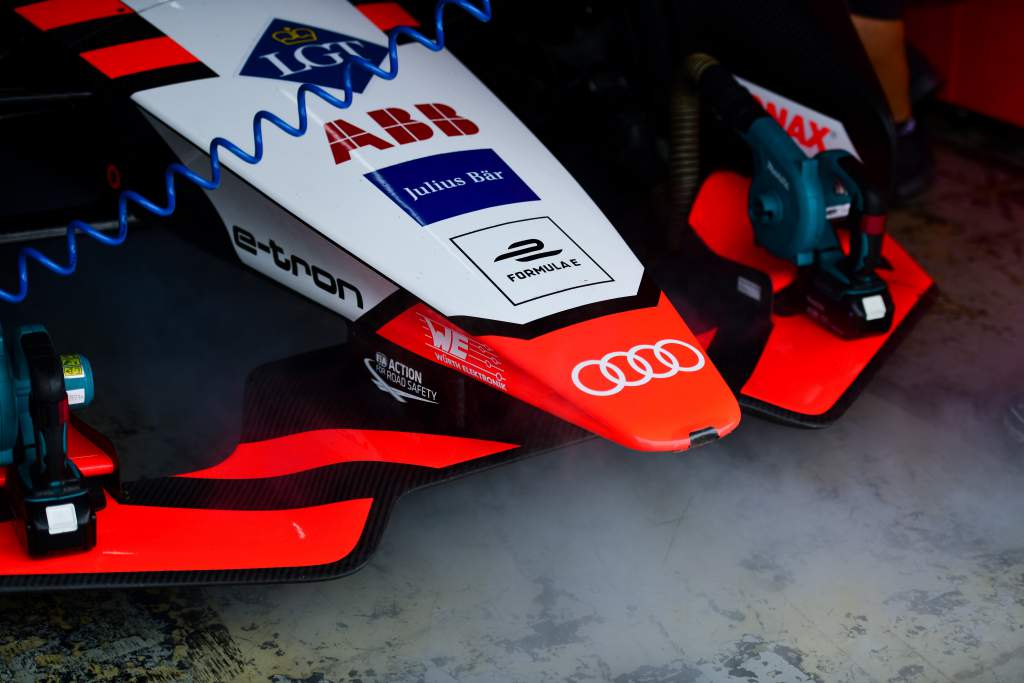 Conversely, it is also quite possible multiple manufacturers will stay and join Mahindra, which went several steps further than its rivals by confirming its long-term future into Gen3 last week. But you presently won't get great odds on that happening, especially if you understand how manufacturers work in global motorsport cycles.
Mahindra deserves a great deal of credit for its announcement, which came just five hours prior to Audi's less positive communication.
The next two months are probably the most critical that Formula E has faced since it was almost strangled at birth in January 2015 just three races in.
Despite the (so far unsubstantiated) confidence over new manufacturers coming into replace those that are leaving, Formula E is unlikely to again feature the strength-in-depth roster of major automotive OEMs it will enjoy for one final season in 2021.
Let's say hypothetically that there are five manufacturers that commit to Formula E for Gen3. That is still a very good number, still better than most championships the world over. But the question then will be, what are the competitors going to be? Because you have to differentiate between manufacturers and competing teams on the Formula E grid.
Audi's withdrawal immediately takes two cars off the grid, whereby BMW's doesn't necessarily do the same. This is because of the BMW i Andretti model, which doesn't affect the car count as the entry is owned by Andretti.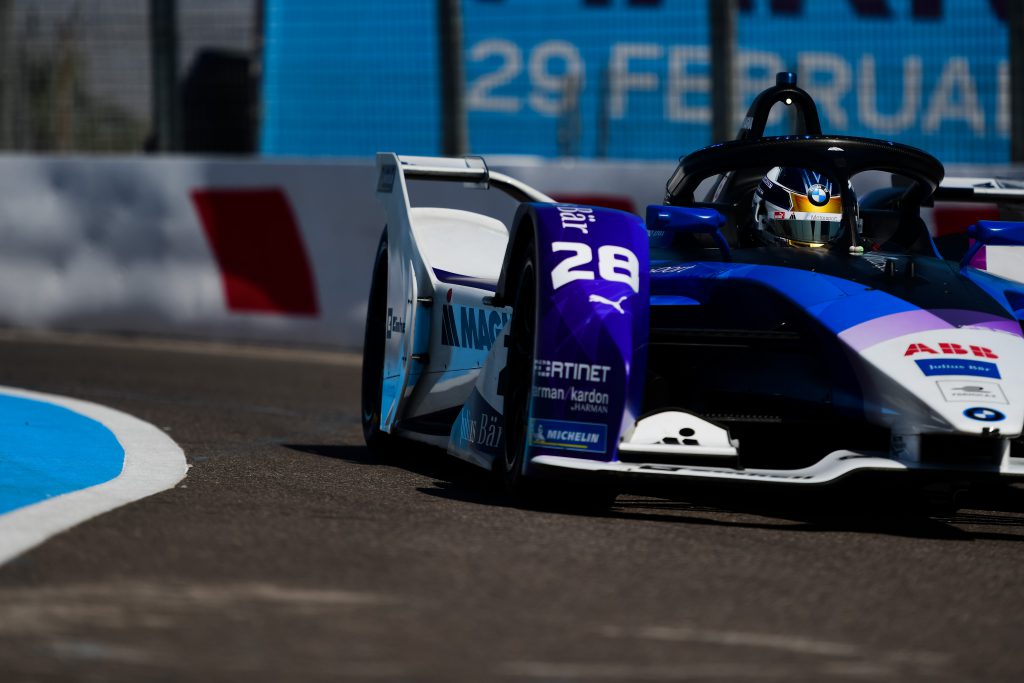 So if there are five manufacturers for Gen 3 and then three privateer teams in Envision Virgin, Andretti and Venturi, that makes for a grid of 16 cars, eight short of a 2021-spec full grid.
So how will the independent competitors fund their racing? The answer would likely come via a fresh customer model and a freeing up of the Formula E constitution to ensure each manufacturer absolutely has to supply one team each.
It's a big call for the FIA and Formula E to make, and time is running out to make it should more manufacturers not confirm their continuation into Gen3.
More volatility comes in the form of other electric race series. Whereas Formula E used to be the sole credible global electric competition, there's now other choices for manufacturers to make – NITRO Rallycross, Pure TCR, Extreme E, Supercharge and likely an electric WRX in the near future.
Suddenly Formula E has gone from 'the only sparky show in town' and having something of a monopoly to facing genuine competition that vies for the attention of marketing-led manufacturers.
This all means that the FIA and Formula E has to provide a completely compelling case for Gen3 commitment.
The feedback so far is mixed, which is why the next three months are so crucial for Formula E to claw itself back to the top of the pile of new and desirable EV-led manufacturer seducers.
Tipped to stay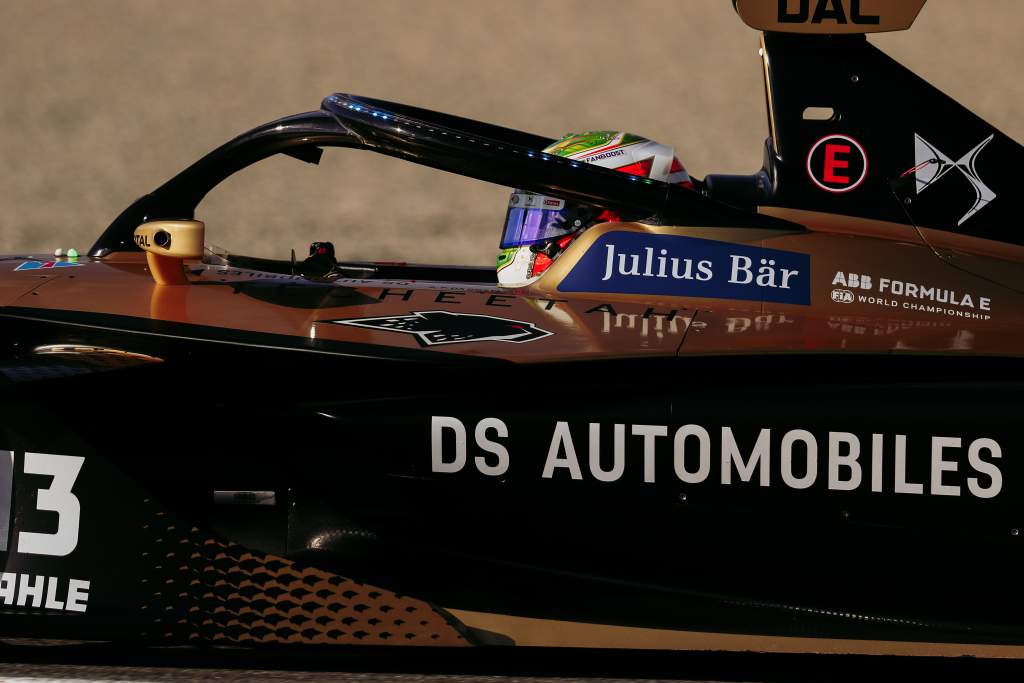 The Race understands that at present the three most likely manufacturers to be confirmed in early 2021 as committing to Gen3 are DS Automobiles, Mercedes-Benz, NIO333 and Penske Autosport.
Double champion DS, through their partnership with Techeetah, is believed to have – in principle at least – a clear strategy for the next era of Formula E competition.
However, like all of the manufacturers it is seeking additional information on both technical and commercial aspects of the package.
"We have the FIA licence as manufacturer and Techeetah has the team licence," DS Performance's Xavier Mestelen-Pinon told The Race recently.
"We clearly want to continue our partnership, because for sure it would not make sense to try to leave for something else when you have already the best party and the best performance.
"So we want to continue and work together to continue the future, including the Gen3 car for sure."
This though is sure to be dependent on a formal cost cap structure for 2022 and beyond.
The PSA group is investing in a Le Mans Hypercar programme which will centre on Le Mans and attempting to win the 100th anniversary year race in 2023.
If DS were not to continue in Gen3, then what chance is there one of the other PSA/FCA brands coming in? Whispers of Maserati joining in the future seem fanciful at the moment but it still remains a possibility nonetheless – but surely only one brand would be represented on the grid.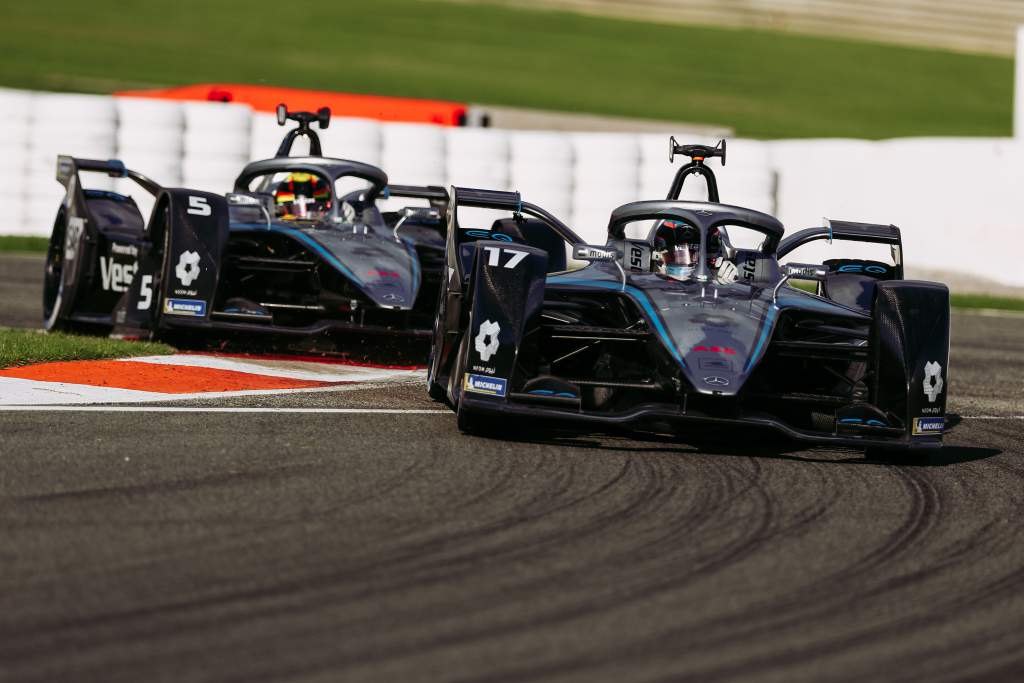 Mercedes-Benz EQ team principal Ian James told The Race in Valencia last week that fully understanding the commercial and business implications of Gen3 is key to a guarantee that Mercedes-Benz will invest beyond the 2021-22 season.
"Things are very much moving in the right direction in terms of everybody understanding that we need to still put a framework in place which puts the costs under control and makes sure that the series as a whole is sustainable going forward," he said.
"I mean that from a business case perspective. But the detail around that, how that's going to be managed between the teams and the manufacturers, is still up for debate.
"I think we quickly need to back to a level of detail at which we've got confidence that it's workable, and as soon as that's there, then we can quickly take a decision."
So Mercedes need a fuller picture before a final confirmation is made, and while everything points to it making a favourable decision, such as its relocation to the UK to be closer to its technical mothership at High Performance Powertrains, it is by no means a guarantee.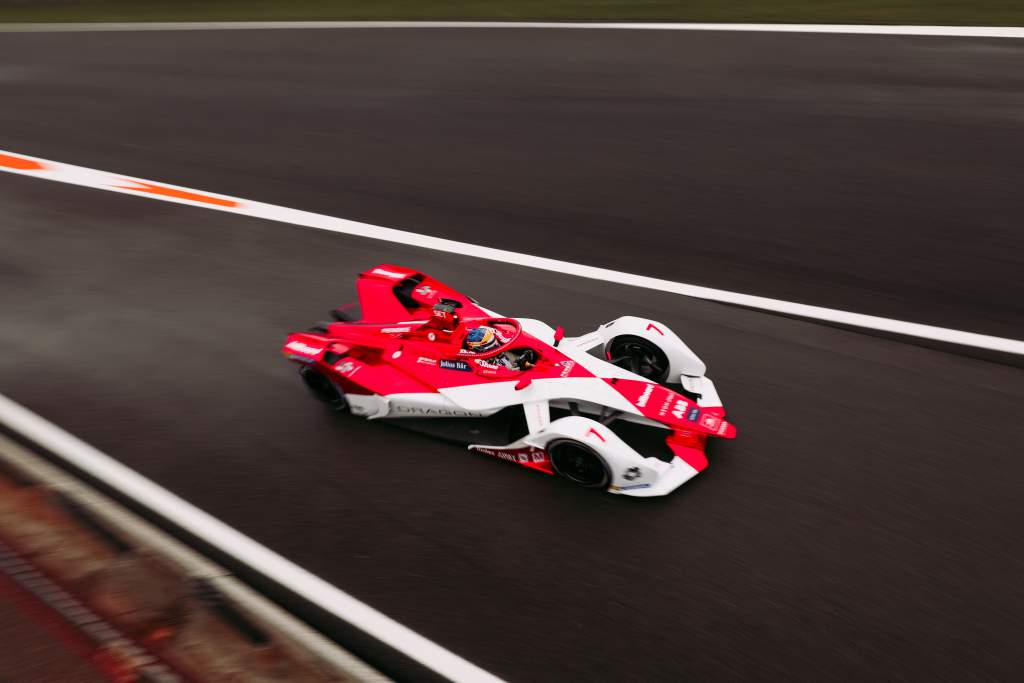 Penske Autosport, the manufacturer which feeds the Dragon Penske Autosport, team is believed to have a long-term commitment to Formula E through its owner Jay Penske.
An enthusiastic supporter of the championship since day one, Penske resisted the pull of becoming a customer team to a manufacturer although it was believed to be seriously considering it on several occasions, the most recent of which was at the end of 2019.
However, unless Penske has assistance from a manufacturer itself or adopts a different framework for Gen3, it is hard to see how it can become competitive as what is effectively an 'independent manufacturer' at present.
The Race reached out to Penske Autosport for comment on Gen3 but the manufacturer politely declined to discuss the matter.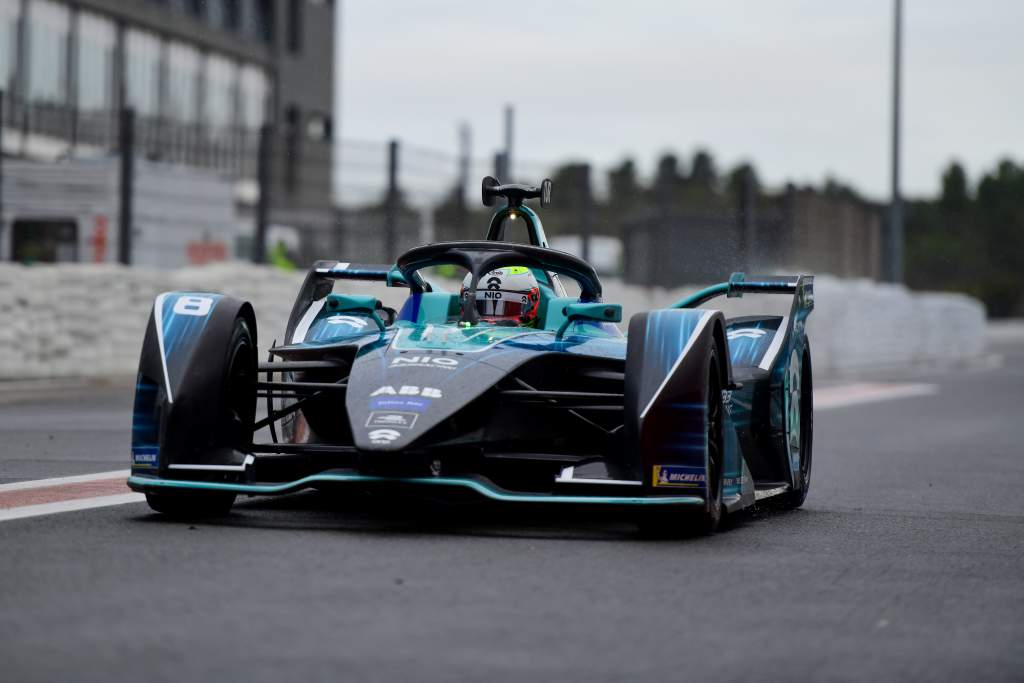 NIO333 was prepared to outline its plans and was unequivocal in its long-term ambitions.
"We have been allocating resource to the Gen3 car development for some time," team principal Christian Silk told The Race this week.
"We believe the technical details make this an incredibly exciting package and we are fully committed to making Gen3 a success."
Could go either way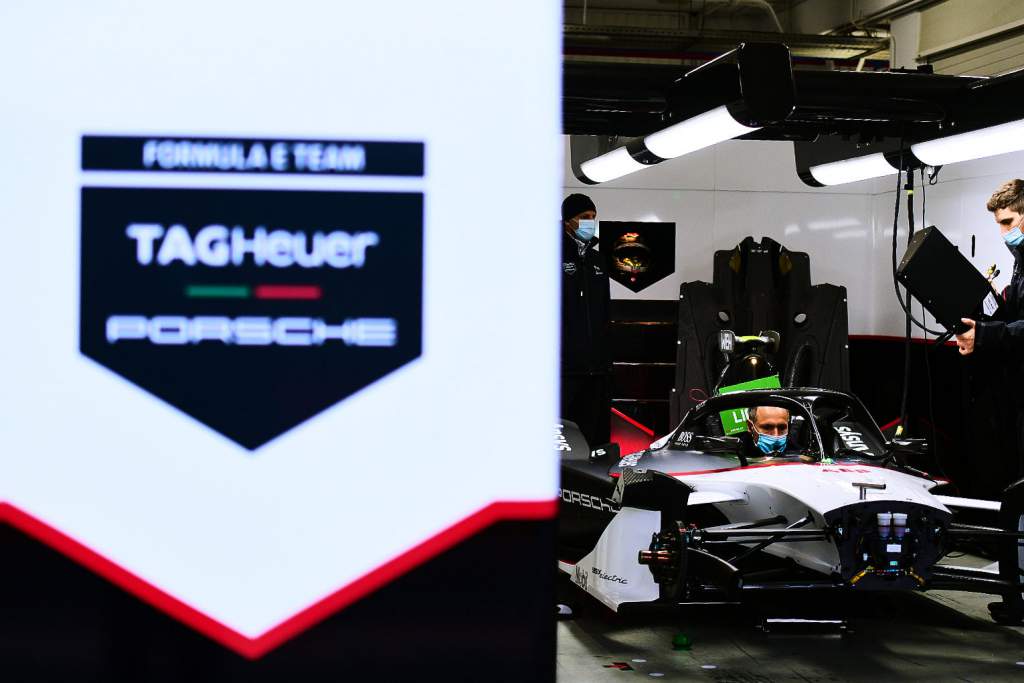 There are those in the Formula E paddock that won't even countenance Porsche upping sticks and leaving Formula E in 2022.
Logic suggests that Porsche will stay around for another rules set, but to reiterate a mantra often chanted by manufacturers – "not at any cost".
"Porsche is convinced of the unique concept and the great platform with which we can promote e-mobility and reach new target groups," said Fritz Enzinger, vice president of Porsche Motorsport, in a statement last Friday.
📢 An important message from @fritzenzinger, Vice President Porsche Motorsport, about @FIAFormulaE and our commitment to electric racing.#TAGHeuerPorsche #PorscheFormulaE #Porsche pic.twitter.com/LQ5dnvUwAM

— TAG Heuer Porsche FE Team (@PorscheFormulaE) December 5, 2020
"Formula E is able to develop and promote outstanding skills in the field of electric drives that can find their way from the racetrack to series production."
It's a carefully-worded statement and one which no doubt rings true for the overall strategy of Porsche in motorsport in the coming years. This will also likely include an LMDh customer project for 2023 and beyond.
Historically, apart from its ubiquitous GTE programme, Porsche has undergone its recent major programmes over three- or four-year periods.
The IMSA Spyder programme, which was essentially a pseudo works effort with Penske, ran fully from 2006 to 2008 and also incorporated successful customer operations with such as Van Merksteijn Motorsport, Team ESSEX and Cytosport. The LMP1 919 Hybrid went from 2014 to 2017 and memorably achieved extraordinary success.
So could the TAG-Heuer Porsche Formula E team do the same, win races, maybe a title and then head off by 2022? Of course it could, if it suits Porsche.
But then again Porsche is supposed to have paid an eye-watering entrance for the final franchise slot, so it needs a definite return. The fact it is called TAG-Heuer Porsche Formula E team is the greatest evidence of that.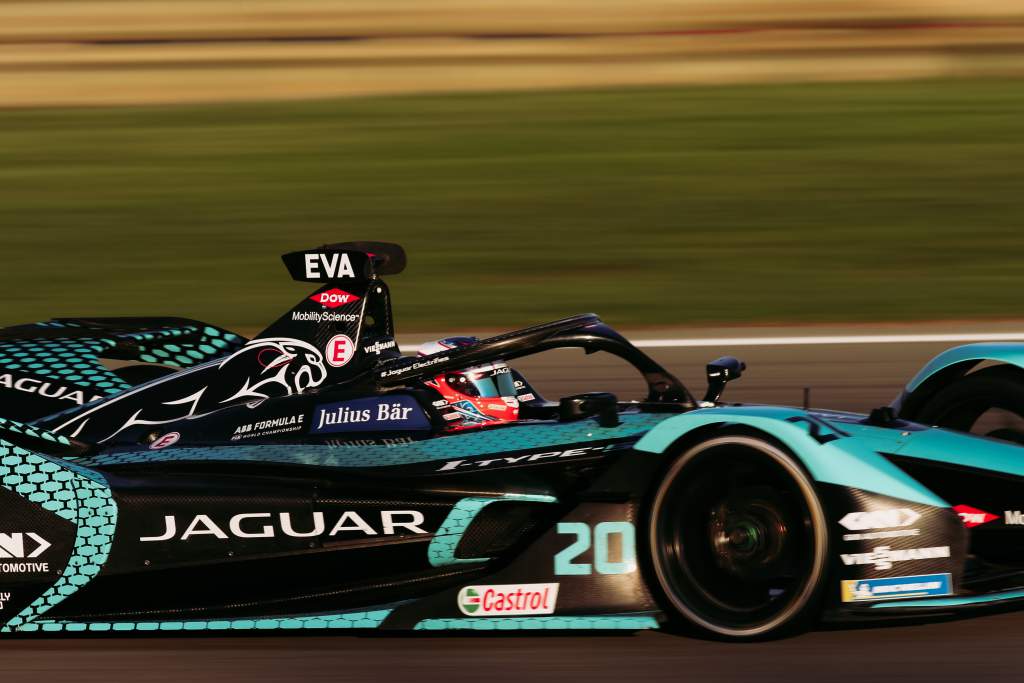 Jaguar Racing, through its technical partnership with Williams Advanced Engineering, has forged a strong marketing programme to work hand-in-glove with its electrification strategy and the launching and selling of its I-Pace models.
It also gets a good return on investment and is proficient in activations and marketing campaigns from a global perspective.
Jaguar is likely to, internally at least, decide on its commitment for Gen3 shortly. The decision to cease the Jaguar I-PACE eTROPHY, which also had strong ROI for JLR, came earlier this year at the start of the pandemic, and was nothing other than a financial decision by the board as part of a cost-cutting strategy.
Ultimately, any decision is likely be executed after an expected re-positioning of the Jaguar brand happens in early 2021. The big question then is, if this happens, will it be favourable for Jaguar Racing?
"It encourages us that there are other manufacturers who have made a long-term commitment to Formula E," Barclay's statement detailed last week.
"And that there are in turn others who will replace those who are leaving this motorsport series, which is steadily gaining in relevance. Jaguar remains fully committed to its Formula E program as it is an important part of our transition strategy to e-mobility and Jaguar Land Rover's 'Destination Zero' mission."
'@Jaguar remain fully committed to our programme in @FIAFormulaE as an important part of our transition to electric mobility and Jaguar Land Rover's Destination Zero vision.' – James Barclay, Jaguar Racing Team Director. #DestinationZero #JaguarElectrifies #RaceToInnovate pic.twitter.com/iVzGpV2ue6

— Jaguar Racing (@JaguarRacing) December 4, 2020
Barclay's statement is interesting because it mentions other manufacturer ready to step in to the void left by Audi and BMW so far.
Formula E deputy CEO Alberto Longo is equally bullish on this and told The Race so last week after Audi departed. But as of now there is no evidence or indeed accurate intelligence that exists for a new OEM to emerge so quickly.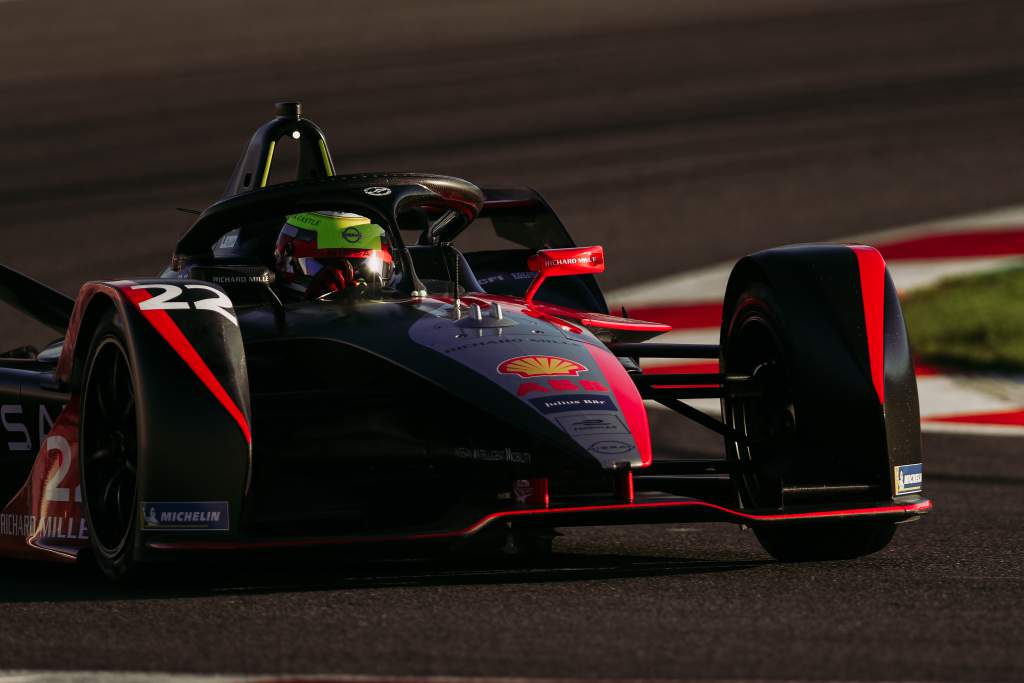 Nissan is expected to make its decision very soon but is unlikely to articulate it until the first quarter of 2021. Earlier this week The Race outlined why the Japanese manufacturer is so crucial for Formula E.
Ultimately, as with so many things in life, it will come down to money and what manufacturers are willing to spend.
Some manufacturers are known to have articulated to Formula E that they need to make money within three years.
This makes it rather plain to Formula E that they might well be advised to factor in the following – rather than fall-backs for when manufacturers leave, instead create an enhanced platform so that they don't want to leave in the first place.
When the board of major automotive OEM decides its over – it's over. It's a bit like a marriage when both parties say "I do", it's supposed to be for ever and ever. But the reality is, every third marriage ends in divorce.