Mahindra has become the first manufacturer to commit to Formula E's Gen3 era by announcing it has formally registered with the FIA for the next rules package.
The Indian organisation was one of the founding FE manufacturers and has pledged its future in the series through until the end of the 2025/26 season.
Manufacturers have been granted extra time by the FIA to confirm their future slots in the Formula E entry, with June 2021 now the deadline for commitment for the 2022/23 season onwards.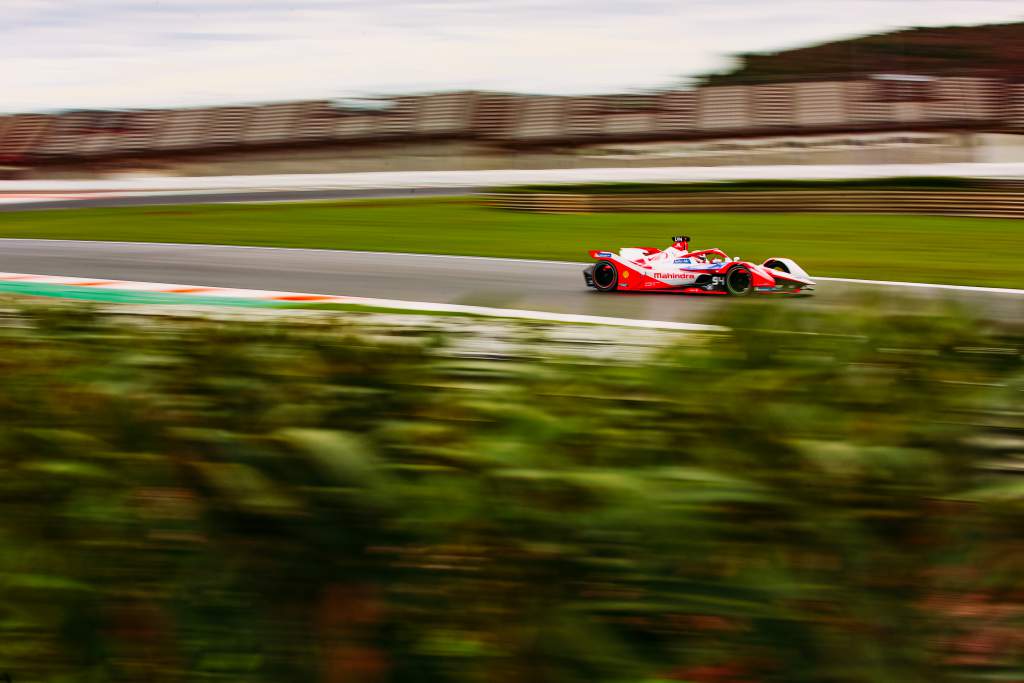 This relaxing of the schedule was confirmed to The Race in September by the FIA's Formula E and Innovative Motor Sport Projects department's director Frederic Bertrand.
The arrival of Gen3 has always been set for the 2022/23 season, but the facelifted Gen2 EVO car that was due to come into use for the forthcoming campaign to bridge the gap to the new rules has been dropped as part of Formula E's cost-cutting measures during the coronavirus pandemic.
It is believed that the vast majority of existing manufacturers will continue into the third rules set, although The Race understands that at least one is soon to announce its exit amid a reshuffling of its motorsport programmes.
Spark Racing Technology will provide a spec chassis for all Gen3 entries, Williams Advanced Engineering is developing a new spec battery and Hankook will replace Michelin as tyre supplier.
The Gen3 Formula E car, visuals of which are expected to be seen for the first time early in 2021, will feature a power increase to 350kW in qualifying and 300kW in the races (currently 250kW and 220kW respectively for Gen2) and a maximum regenerative braking power between front and rear to 600kW, compared with current max rear regen of 250kW.
Dilbagh Gill, CEO and team principal of Mahindra Racing, described Formula E as "a place where we can demonstrate our performance and sustainability credentials both on and off the track.
"Our future focus is on race winning performances that we can all be proud of and some exciting new projects in the engineering services space.
"In short, we're here for the long run; we are not building something for today, we're building something for tomorrow."
FIA president Jean Todt, who is presiding over the design of the Gen3 car, said: "I salute Mahindra Racing as the first manufacturer to commit to the next era of the discipline.
"The Gen3 race car will indeed further establish the principles that have made the championship successful.
"It is positive to see a founding team continue with us on a shared mission to develop electric vehicle technology and promote sustainable mobility."
The Mahindra Group says it is targeting half a million electric vehicles to be used on Indian roads by 2025 and believes in Formula E's 'ongoing role as an essential proving ground for future race-to-road electric vehicle and sustainable mobility technologies.'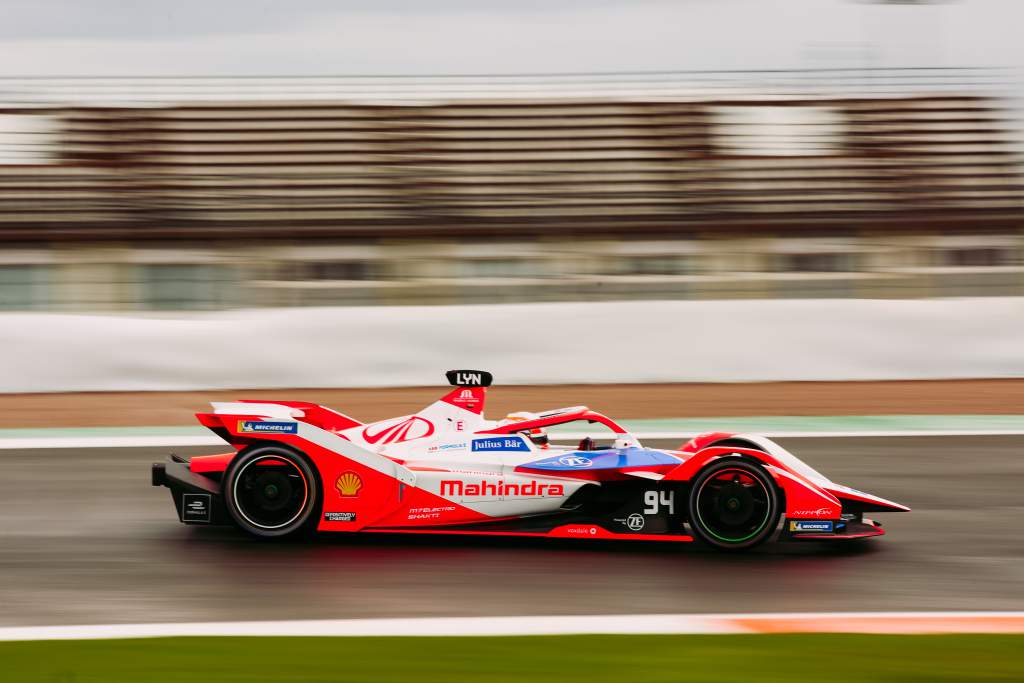 It is also known that Formula E's future inclusion of a fast charging system via its relationship with ABB, which will supply the infrastructure, was attractive to Mahindra.
The company became the first Formula E team to be granted the FIA Environmental Accreditation Three-Star rating, which demonstrates 'excellence in sustainability practices' earlier this year.
"With a competitive record of four EPrix wins and 18 podiums, we are delighted to have India represented on our grid as a nation embracing the future of mobility and building on their incredible heritage in two and four-wheel motorsports," said Alberto Longo, co-founder, deputy CEO and chief championship officer at Formula E.
Mahindra goes into the 2021 Formula E season with an all-new full-time driver line-up in Alex Lynn and Alexander Sims.
Former Jaguar and Virgin driver Lynn replaced Porsche-bound Pascal Wehrlein at Mahindra for the 2019/20 season-closing Berlin races, while BMW convert Sims joins as Jerome D'Ambrosio retires from racing to take on a team management role at Venturi.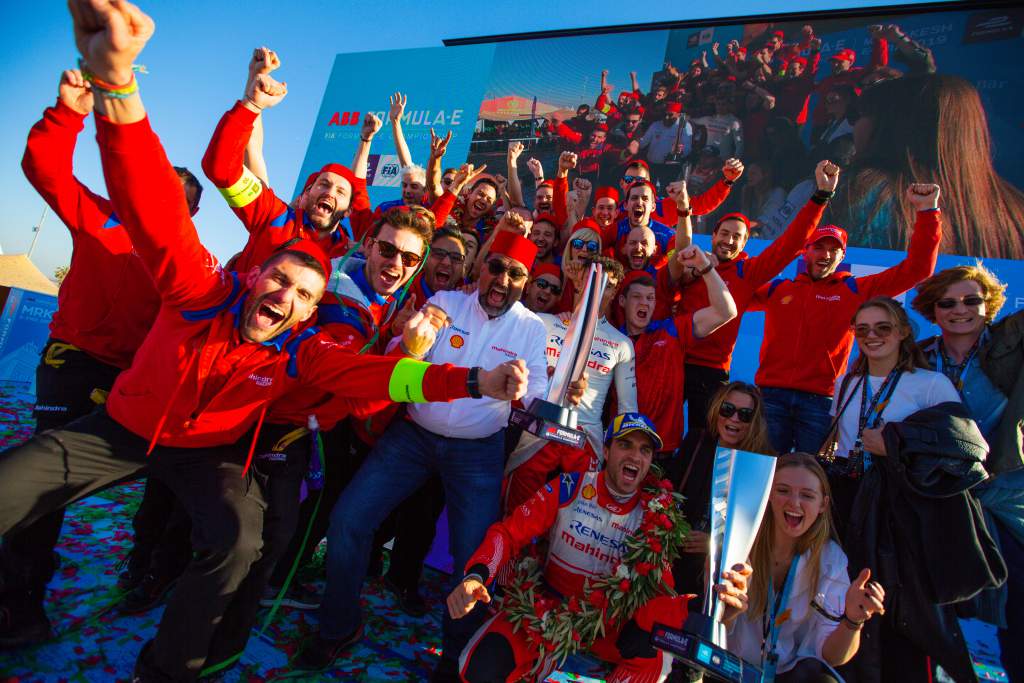 Mahindra last won in Marrakesh with d'Ambrosio at the start of 2019.
Its best championship form came across the 2016/17 and 2017/18 campaigns with three-time race-winner Felix Rosenqvist leading its efforts.