Jerome d'Ambrosio's recently-announced retirement from professional racing brings down the curtain on a career maximised to exceptional effect, yet also one that is often unfairly overlooked.
Still only 34 years of age, d'Ambrosio can truly described as a pro's pro who skilfully strategised his own career with a great deal of intelligence and structure.
His ability to see that, with no credible drive available for the 2021 season, an opportunity to take up a senior position with a team that has a long-term commitment to a new world championship shouldn't be passed by is laudable and quite rare in racing drivers of that age.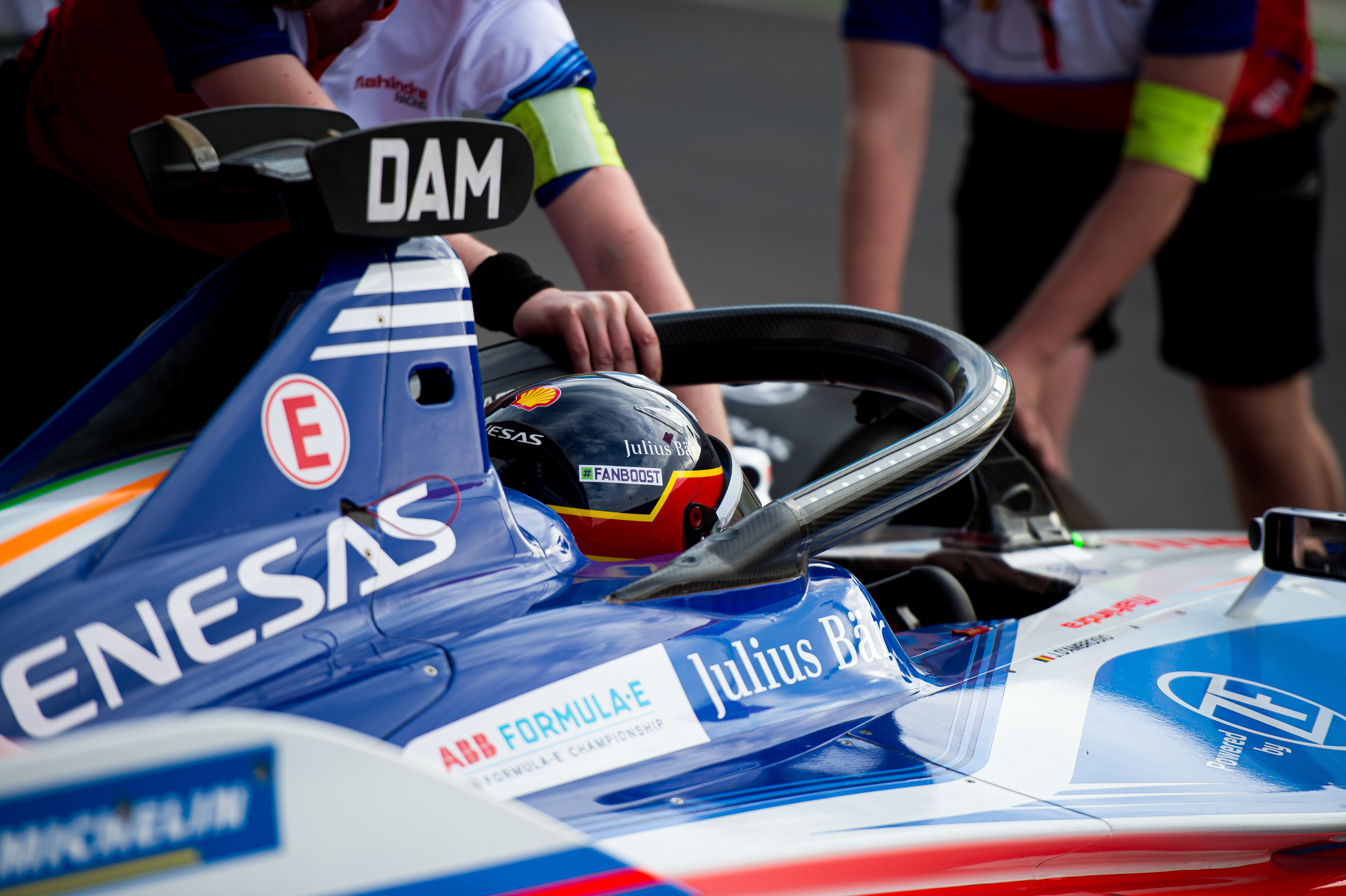 You could sometimes feel a frustration burning within d'Ambrosio that he was never identified as one of the very top performers in Formula E, and that annoyance, which rarely bubbled to the surface, was certainly justified on occasions.
Looking specifically at his Formula E career, which in the context of his whole professional life was his most successful period, you can pull out some hugely impressive feats.
"We had some tough times, so it would have been really unwelcome if Jerome had been difficult. He never was" :: Nigel Beresford
The inaugural season of Formula E rewarded patience and organisation, and with Dragon that looked to be a tall order initially.
The team very nearly didn't get going at all and missed a slice of the pre-season testing as it struggled to form into anything resembling a credible entity. That was when one of Roger Penske's trusty lieutenants Nigel Beresford came in to square the whole situation up.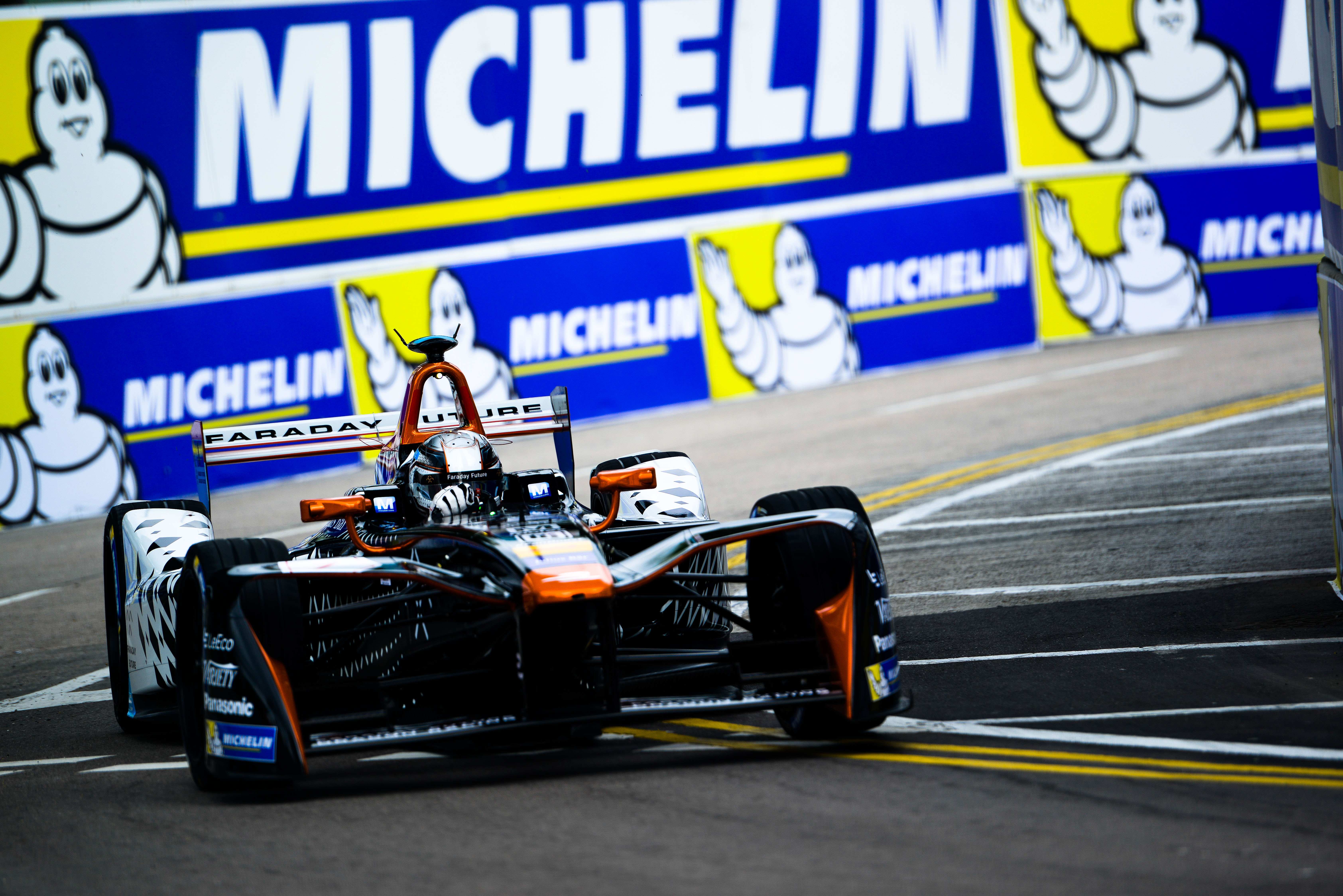 It was then that Dragon got a foothold in the new all-electric formula and when d'Ambrosio's deal with the Team China Racing (TCR) entity broke down, he transferred to Dragon just ahead of the season start in Beijing.
"That prior test with Team China definitely helped us indirectly," d'Ambrosio's former Dragon engineer and team manager Beresford tells The Race.
"Jerome also didn't bring any baggage at a time when we were trying to get everything going. He was punctual and professional and level-headed.
"We had some tough times getting going, so it would have been really unwelcome if he had been difficult. He never was.
"He also grasped very quickly the nuances and subtleties associated with using the control systems to get the best out of the car. He was always great fun to work with, supremely professional and a tremendous ambassador for his teams and our sport."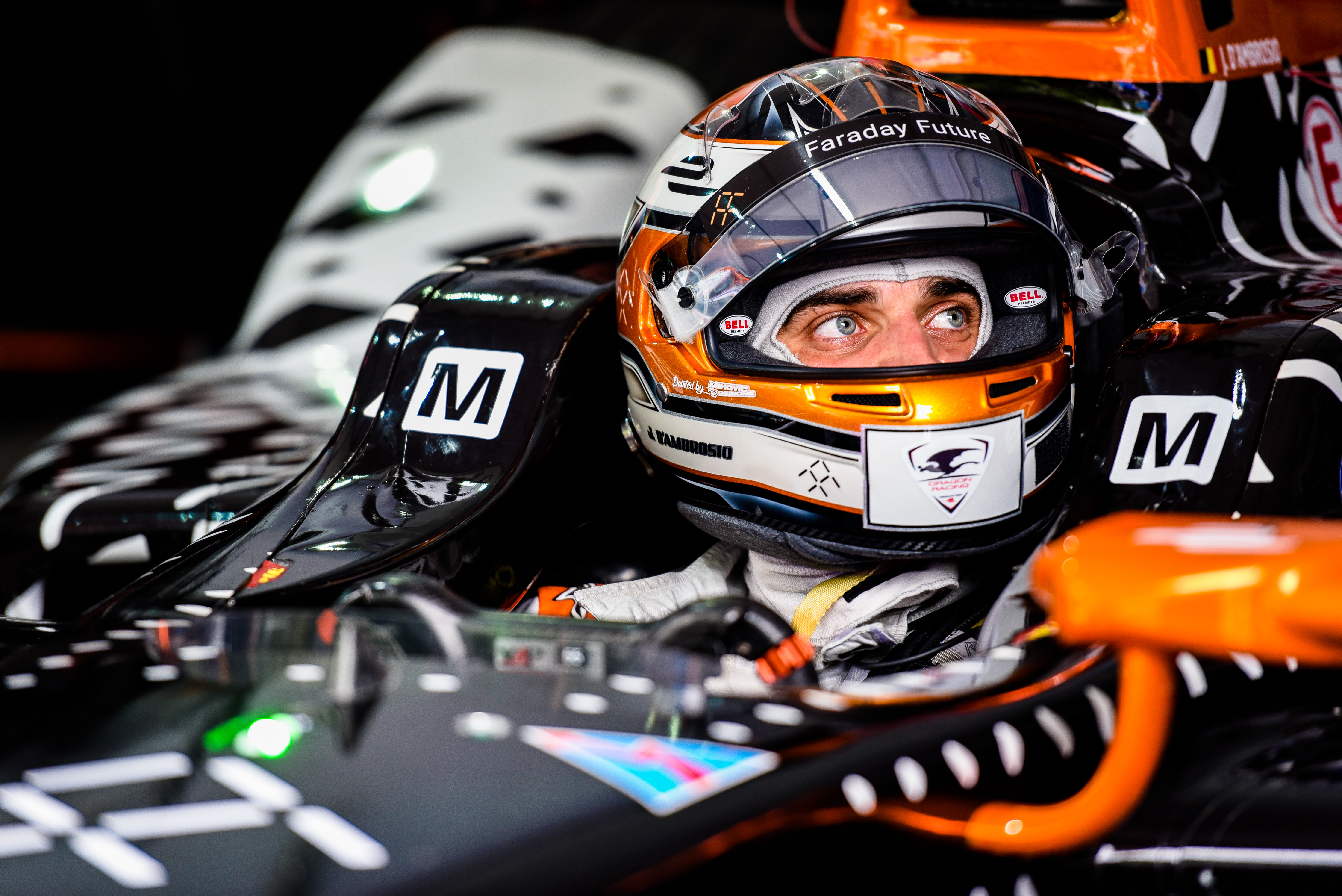 That just eight months later he was declared the winner of the first ever Berlin E-Prix was nothing short of a miracle but through a colossal work ethic and yes, a slice of luck with Abt's mechanics completing a slight modification of Lucas di Grassi's front wing, d'Ambrosio and Dragon were Formula E race winners.
D'Amboriso was never consistently at the very top in the sense of a Jean-Eric Vergne or a Sebastien Buemi, but when the opportunities came about he would almost always take them.
"He did this victory scream – which is something we will always remember" :: Dilbagh Gill
That is why Mahindra's Dilbagh Gill employed him in 2018, noticing some similar traits to Nick Heidfeld, who similarly brought so much more to a team than just results.
D'Ambrosio could have joined Mahindra in 2016 as this was when Gill first showed interest, and with Campos engineers reporting great things about him after his 2014 Donington Park test with TCR, a deal was discussed.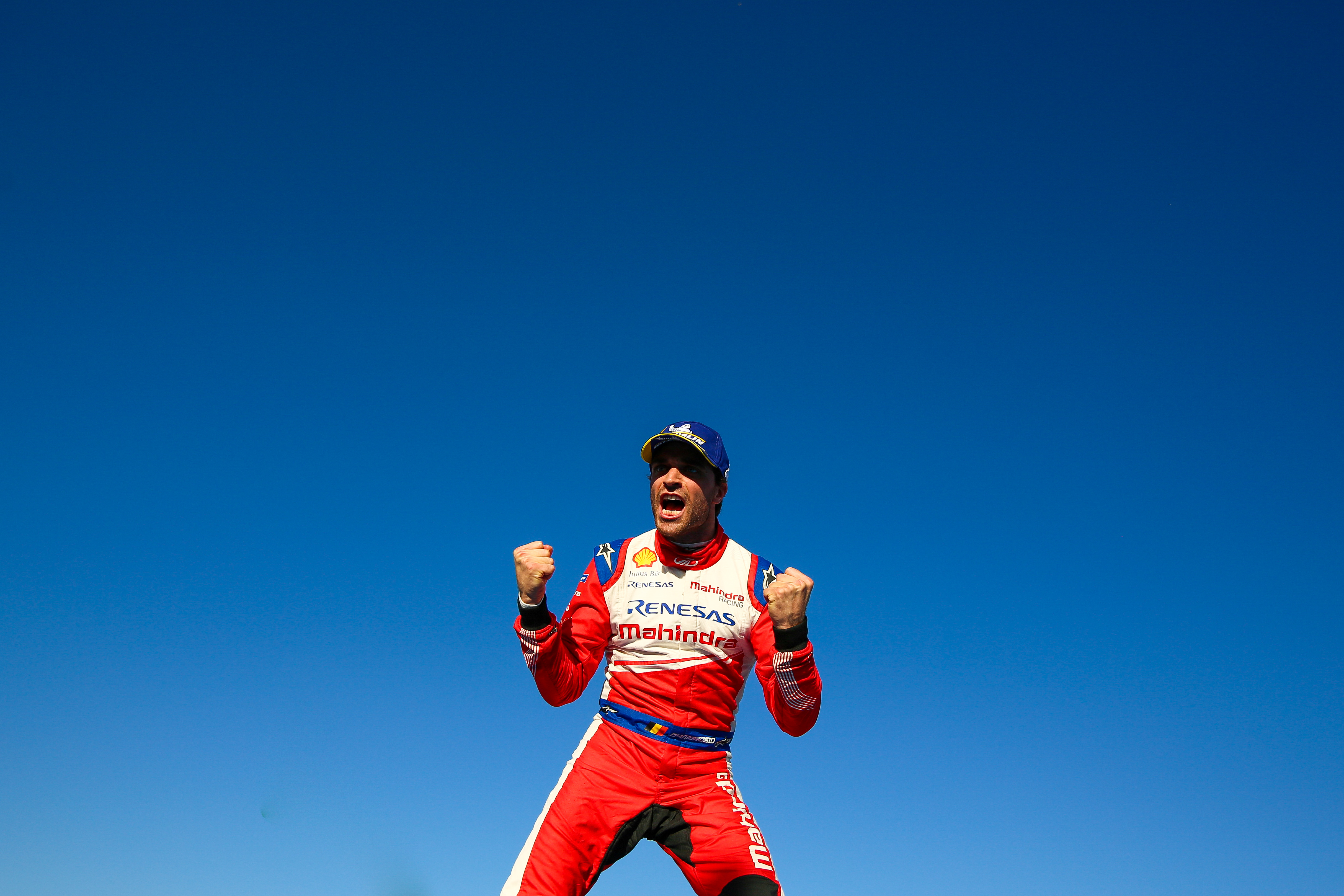 But it would be two years later that he would move from a declining Dragon to Mahindra and it could scarcely have started any better than with a famously opportunistic win in Marrakesh.
"I think what we expected from Jerome was kind of surpassed in the early part of 2018 and he definitely provided some excellent performances to the team," Gill tells The Race.
"I will never forget that win in Marrakesh. You could feel the emotion and I think that emotion was really genuine in Jerome, as he did this victory scream – which is something we will always remember."
Gill also says that d'Ambrosio, like other previous drivers such as Heidfeld and Felix Rosenqvist, "are a big part of the Mahindra family, and actually always will be in a way".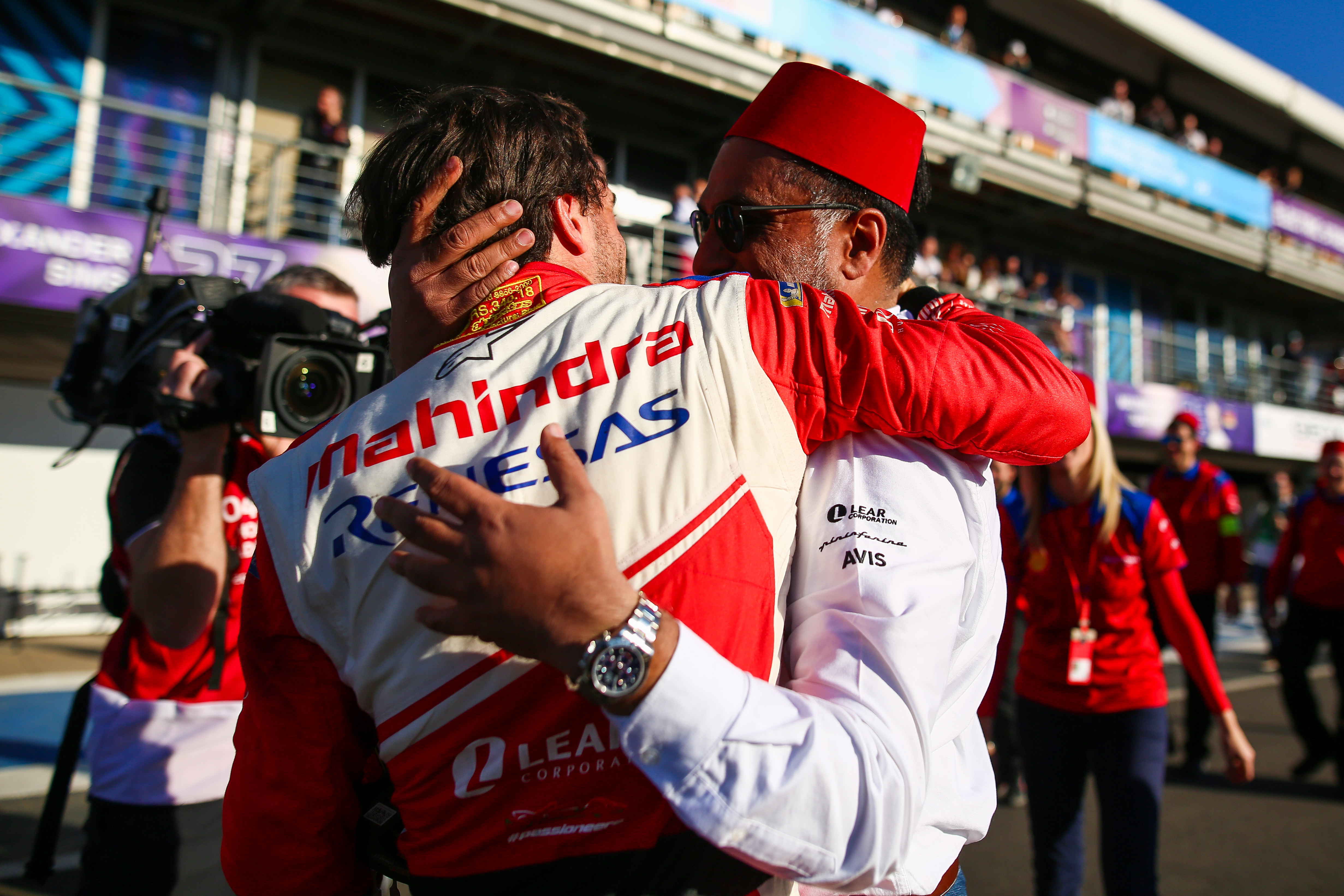 Personally, what struck me most about d'Ambrosio was his genuine inquisitiveness on all aspects of the racing business.
When Mahindra asked me to join a team podcast at Monaco in 2019 I didn't expect he and then team-mate Pascal Wehrlein to join us too. They took great delight in turning the tables and asking in detail about how I did my job!
It was a brilliantly and typically creative, if not slightly unnerving, initiative by team boss Gill and ace PR guru Rebecca Banks. But what really stays with me is how d'Ambrosio, in particular, questioned and attempted to dig out the methods of getting a story and making it stick. He was genuinely intrigued.
Now, with a fresh challenge ahead of him at Venturi, where he will work with Susie Wolff, d'Ambrosio starts a new period of his life, with a sense of new beginning and purpose. It will be one which includes marriage – to Eleonore von Habsburg, sister of DTM racer Ferdinand.
While he is tackling his new responsibilities, d'Ambrosio can be safe in the knowledge that within the Formula E paddock he is well-respected for his prior accomplishments in one of the sport's newest yet most complex disciplines.