In the third and final edition of our complete ranking of drivers who have competed in Formula E in its six-year history so far (with the first part available here and the second here), we look at the crème de la crème of the all-electric championship.
20. Stoffel Vandoorne
Starts: 18
Best Result: 3rd, Rome and Diriyah (twice) 2019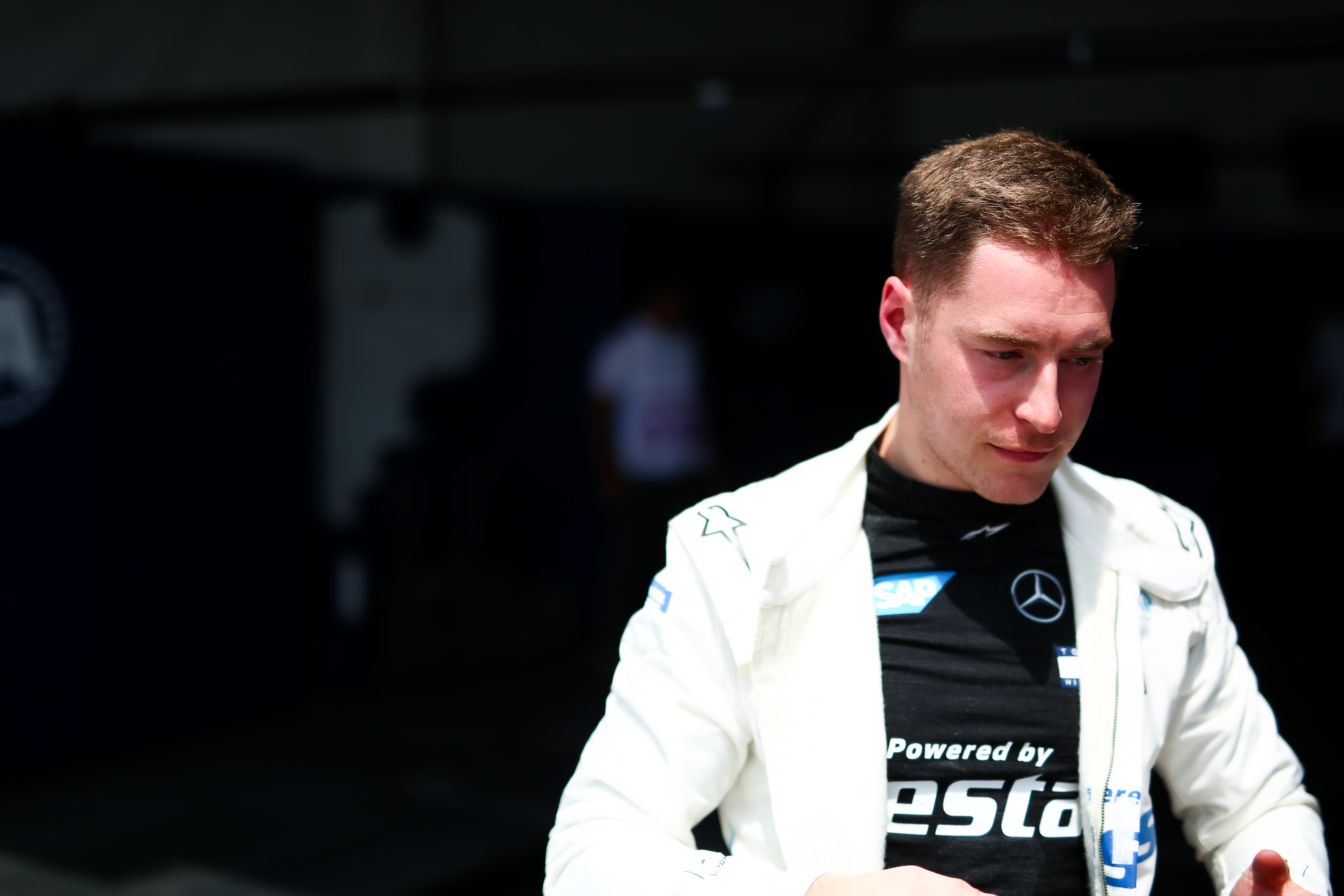 Vandoorne's Formula E career so far has been assured rather than stand-out sensational but this has been mostly down to the fact he is with a team new to the discipline.
While the HWA Racelab effort of 2018-19 decided to get a leg up on fellow new manufacturer entrant Porsche with an operational learning exercise, Vandoorne's results were mostly hamstrung by poor reliability from Venturi-supplied parts and the occasional rookie on-track skirmish.
Generally though, the Belgian banished the memory of two bruising seasons at McLaren in F1 to emerge as a proposition who reminded the world that he was one of the very best junior single-seater drivers of his generation.
A pole in Hong Kong and an exceptional podium in Rome, where he nursed a driveshaft that threatened yet again to break in the final stages, were the standouts.
But there were other performances too, especially in qualifying, when Vandoorne was consistently excellent and mostly contributed to knocking his teammate Gary Paffett out of the park.
So far, in the current suspended season, he has accumulated Mercedes EQ's first podium in Riyadh and generally been racing close to the front.
However, when he has the odd worrying bad day, Vandoorne doesn't do it in half-measures and in the last race at Marrakesh he went completely off the competitive radar.
19. Edoardo Mortara
Starts: 26
Best Result: 1st, Hong Kong 2019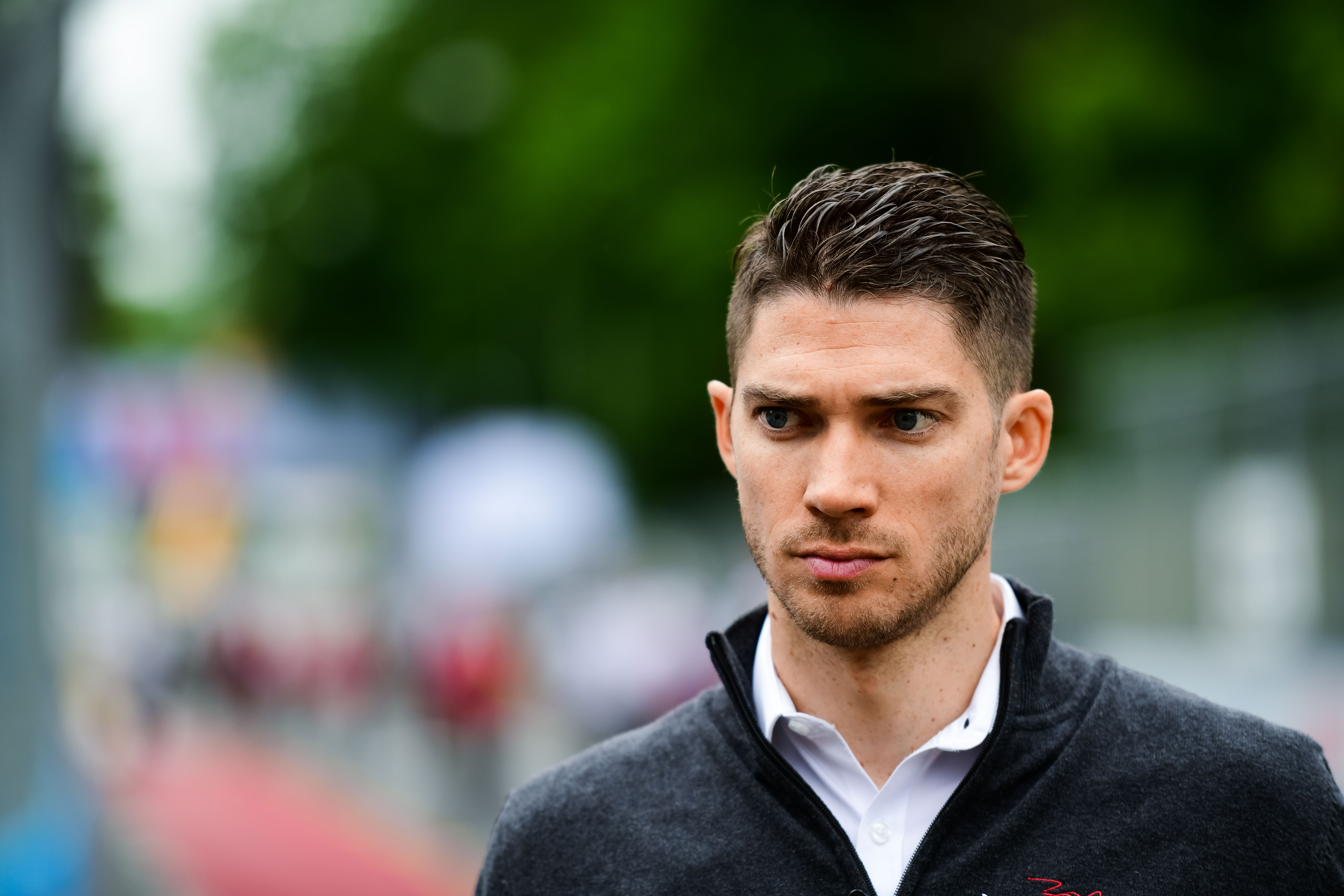 Mortara arrived in Formula E like a lightning bolt at the end of 2017 when he was within two laps of taking a debut victory at the Hong Kong E-Prix.
In what was perhaps a microcosm of the Swiss-Italian Formula E career to date, he looked dynamically in control until fluffing his lines within sight of the big result.
A fortuitous win came at the same venue in March 2019 after Sam Bird's post-race penalty but a significant ghost was put to rest that day for both team and driver.
On other occasions though Mortara can get overly physical on track and there have been countless times he has lost the plot in heat of battle. Paris and New York last season are just a couple of cases in point where desperation ruled.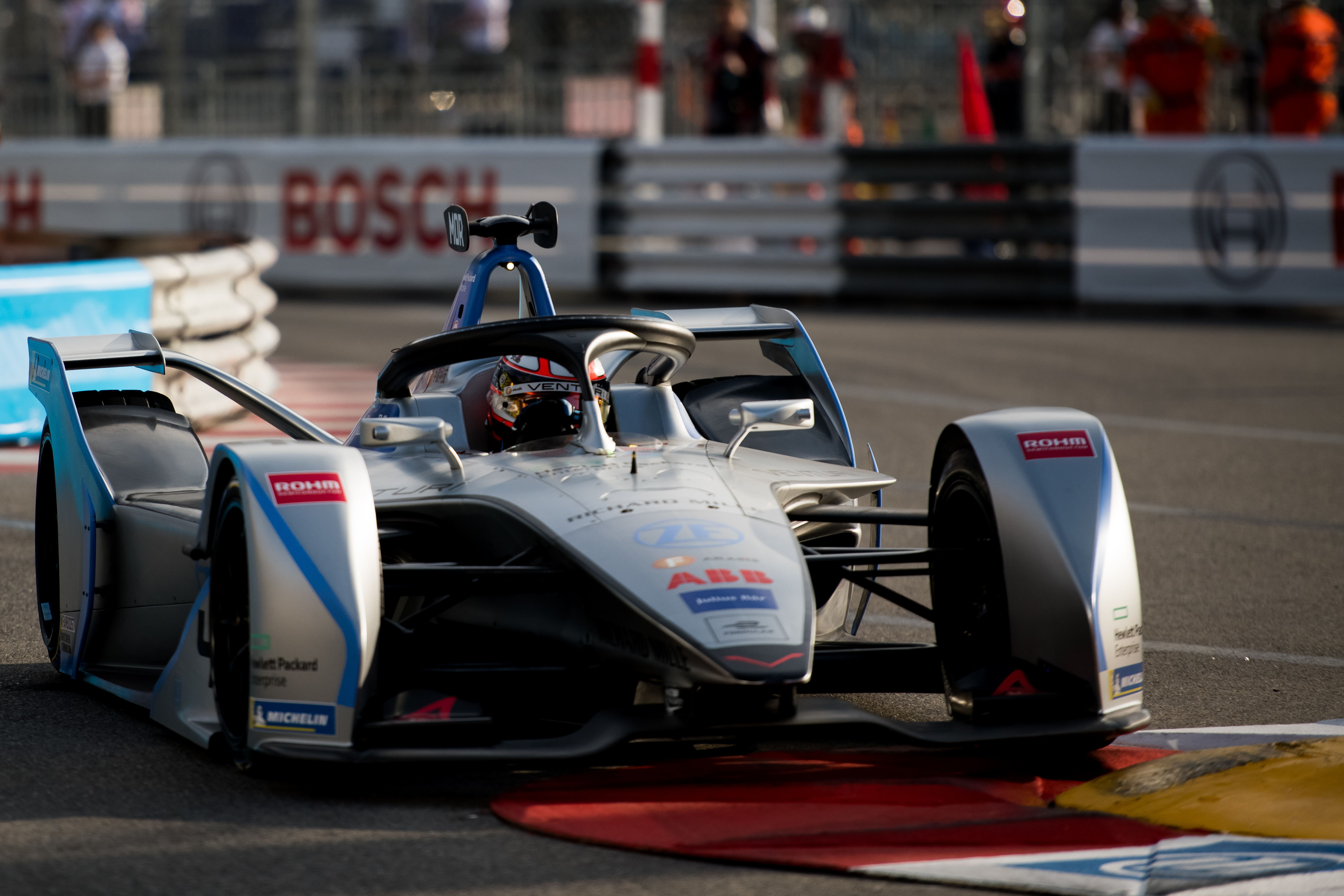 It was clear that Mortara was not happy in the second half of the 2018/19 season and his head went down. Perhaps being overlooked for the Mercedes-Benz seat, which eventually went to Nyck de Vries, didn't help matters.
However, the new and leaner Mortara has shown fine consistency with the Mercedes-Benz EQ package so far in the present campaign and he has got completely on top of team-mate Felipe Massa, scoring 32 of the 34 points accrued by the ROKiT Venturi team after five races.
There is no doubt whatsoever that Mortara is one of the best street fighters on the whole grid and if he got his hands on decent hardware, he would surely be a regular winner.
That should be born out when the season resumes as he has changed his approach almost as significantly as his physical frame in the last 12 months, the latter as a necessity of Formula E ludicrous and unhealthy minimum weight rule.
18. Nicolas Prost
Starts: 45
Best Result: 1st, Miami 2015 and Battersea Park (twice) 2016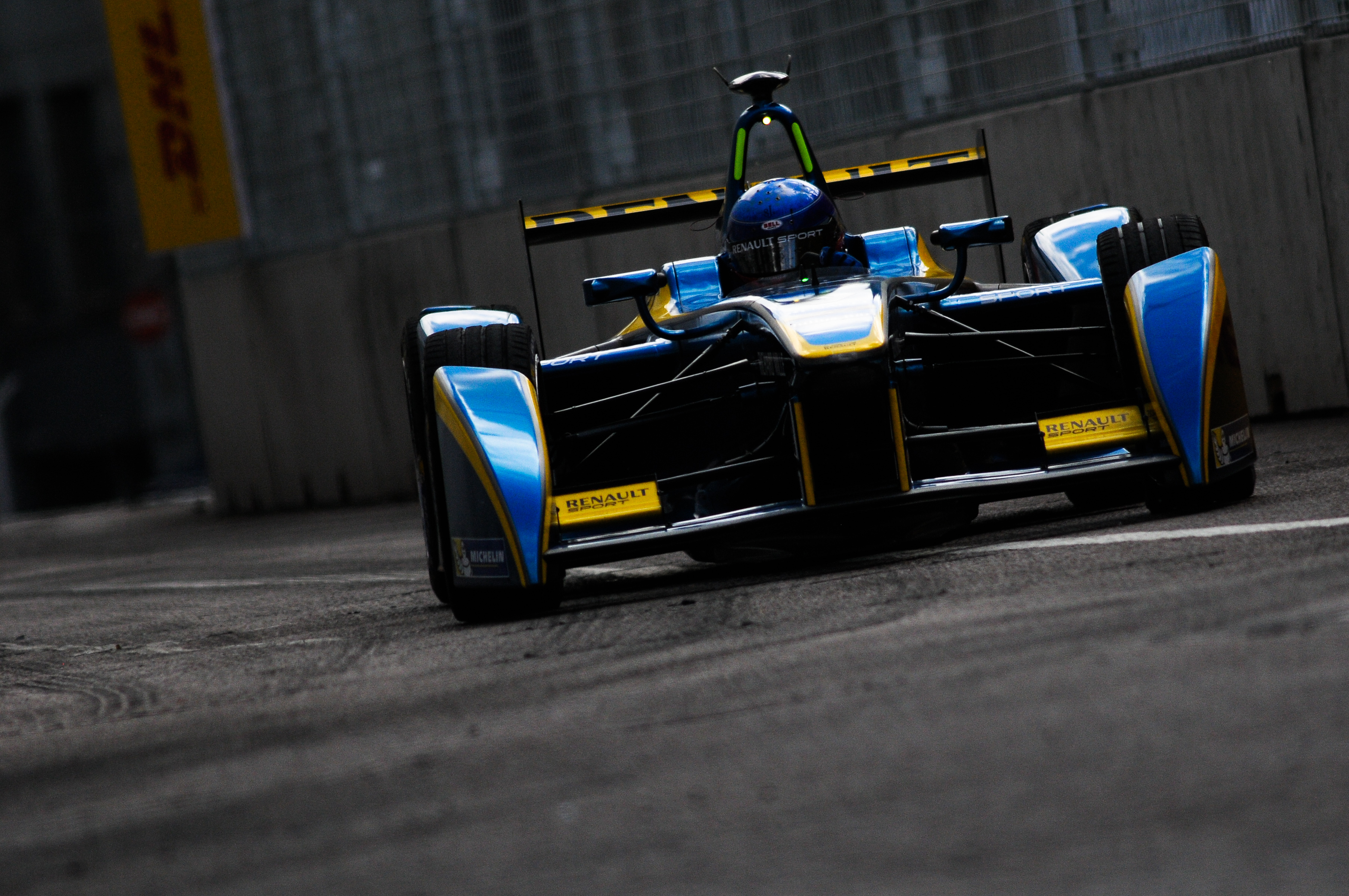 There is an assumption that Nicolas Prost somehow lucked into his results at Renault edams over the first three seasons of the championship because his powertrain provided performance 'anyone could have won with'.
That misconception couldn't be further from the truth and is largely a hangover from a self-acknowledged poor campaign in his final season. That was when Renault was metamorphosing into Nissan and a soap opera of intricate politics was playing out at the team.
For the first two campaigns, Prost was a genuine frontrunner and he delivered on that status with three victories and two additional podium visits.
In his second season in 2015-16 he finished third in the standings, and while his Battersea Park double (the first time a driver had accomplished such an achievement) contributed significantly to this, Prost's results were largely ignored because they were always held up alongside his team-mate Buemi, who at that time was completely untouchable with the 2015-16 Renault technical package.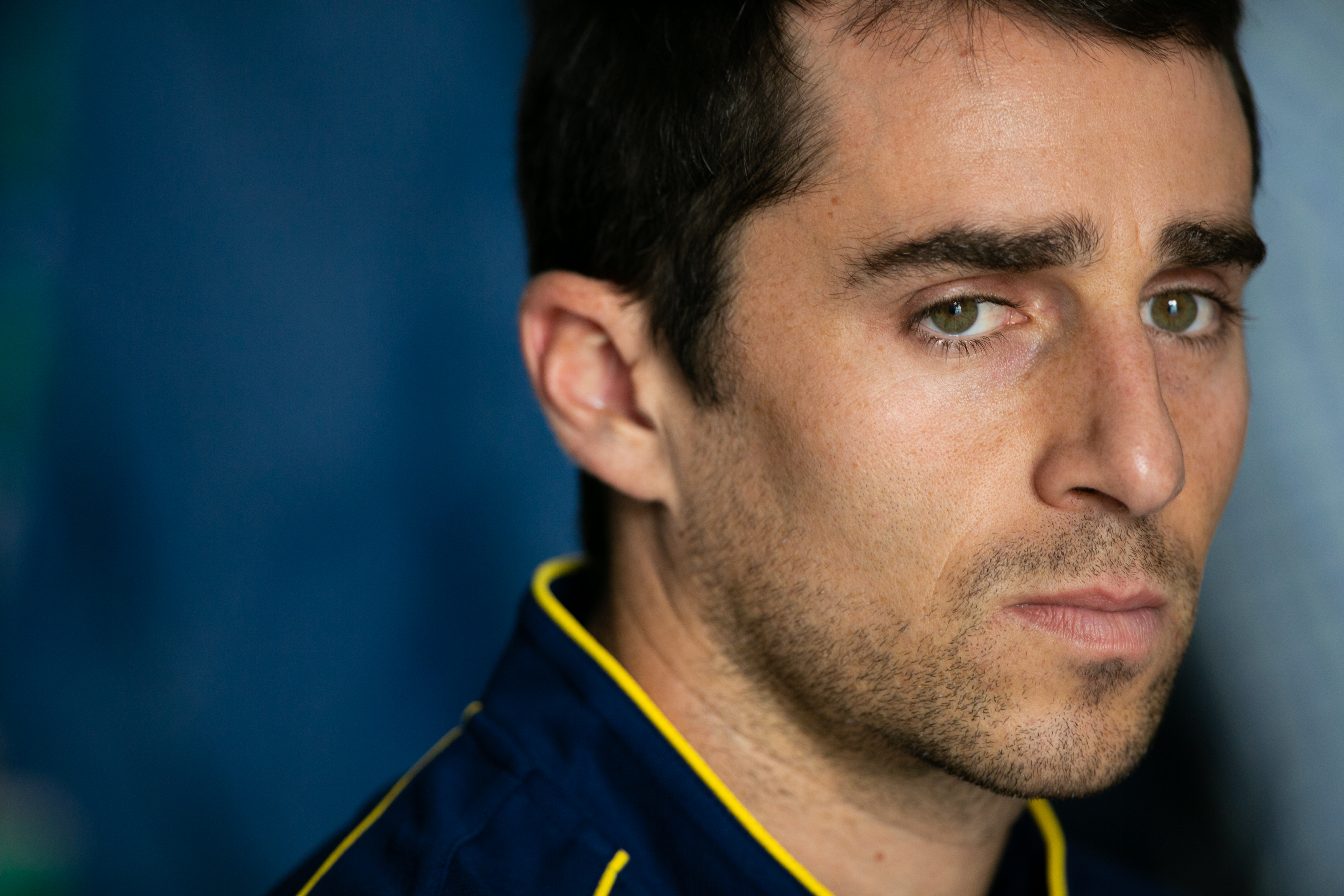 Prost just didn't seem fashionable to some degree and to some people, and in his third and fourth seasons he became a soft target for excessive criticism.
Some of the denigration was fair, especially in his last season, but the reasons for this – largely down to the new Michelin tyres and his driving style – were also suffered by others, Loic Duval and Nelson Piquet Jr among them.
It was little surprise that by the end of the 2017-18 season Prost was out of the team. It was slightly curious though that he was not picked up by another squad for the first season of Gen 2 racing, because technically Prost brought much more to the party then he was ever truly given credit for.
17. Alexander Sims
Starts: 18
Best Result: 1st, Diriyah 2019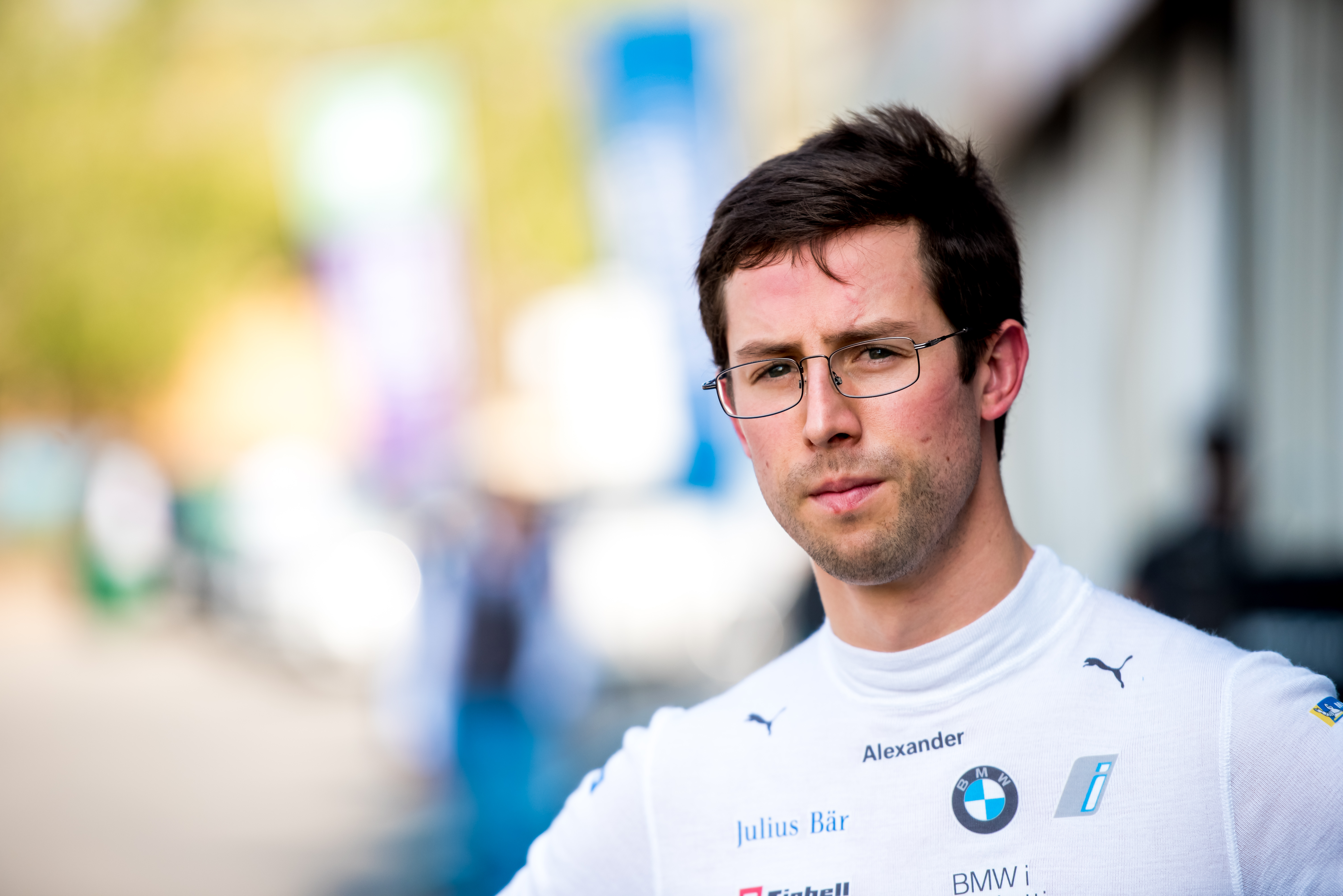 Oh what a rollercoaster Formula E career Alexander Sims has ridden!
Even before it had begun he could thank his fortune and destiny. This was due to a pivotal test at Valencia in 2017 when he and Tom Blomqvist were pitted against other in a final act of assessment by the Andretti team to fill the seat opposite Antonio Felix da Costa for the final season of Gen 1 competition.
With hindsight, Sims can bless his providence that Blomqvist was forced to ride a generally chaotic final wave of Andretti's run of poor form with a technical package that was elderly and never quite clicked.
Sims, assuming his single-seater days were finally over, concentrated on a decently fruitful BMW M8 IMSA programme, but kept his hand in with occasional tests of the new Gen 2 car, which would have added BMW impetus.
Then came the call to replace Blomqvist in the summer of 2018 and perhaps a twist of fate unfurled itself in his favour just for once.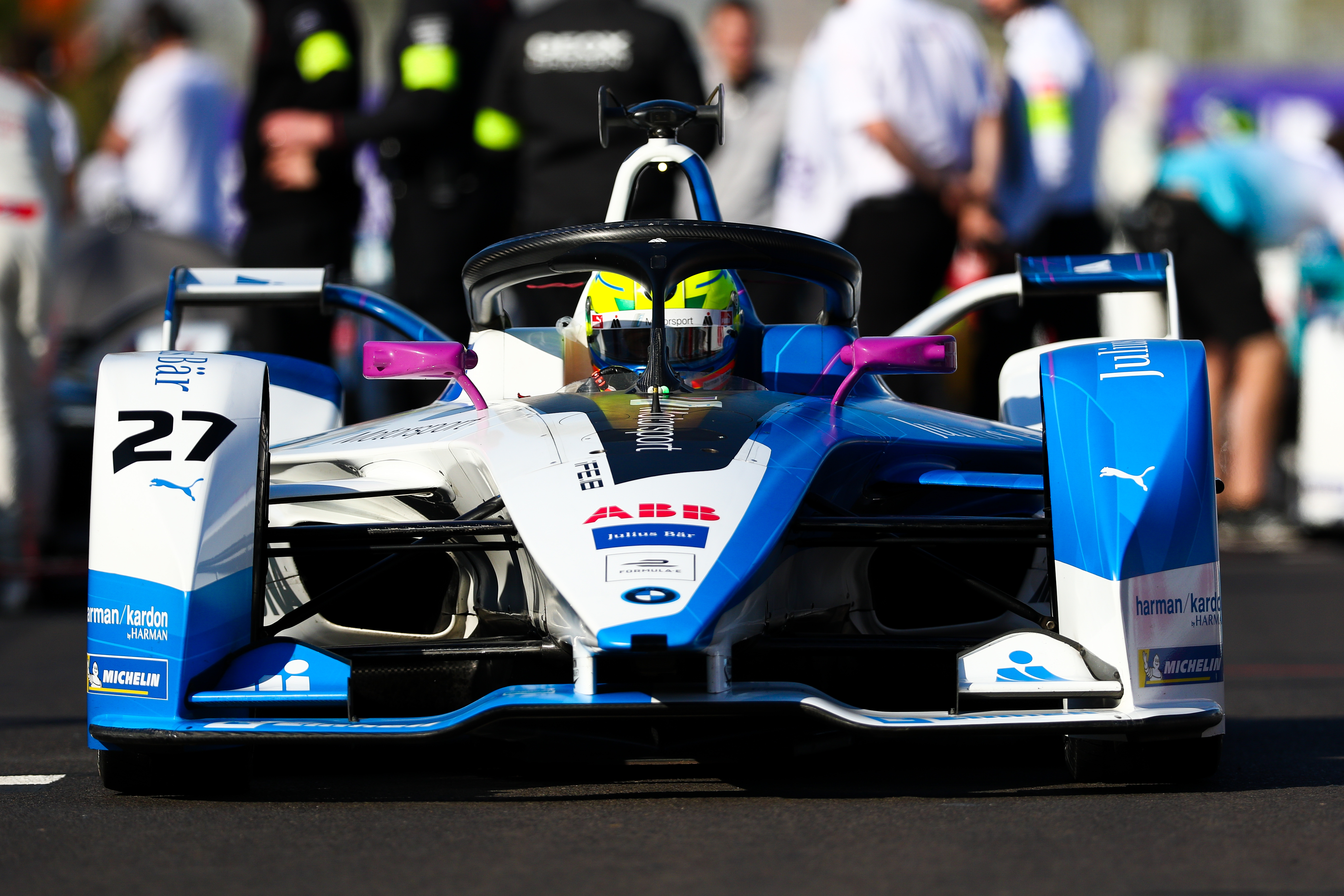 He made the most of this and was immediately on the pace, but again fate intervened with a tawdry episode at Marrakesh that saw him partly culpable for a shambolic collision with teammate da Costa and the loss of a likely 1-2.
Whether this contributed to the subsequent downturn and litany of incidents is hard to say.
What is easier to pinpoint is that Sims was often just bullied into situations he could not retrieve on track, although such was his embattled state that he was also judged wrongly by stewards in Monaco for causing a collision not of his making when Sam Bird deftly tipped him into Lucas di Grassi's Audi.
His position in the team appeared to be in the balance over the off-season but the team kept faith and he returned it with interest. A sensational display on the opening weekend in Diriyah netted a brace of pole positions and a first win.
Since then though, while there have been pace and quality, there have also been mistakes in Santiago and Marrakesh.
Consistently charming, interesting and erudite, Sims will have to be equally dependable in races if he is to achieve his great potential when the current season is resumed.
16. Maximilian Guenther
Starts: 15
Best Result: 1st, Santiago 2020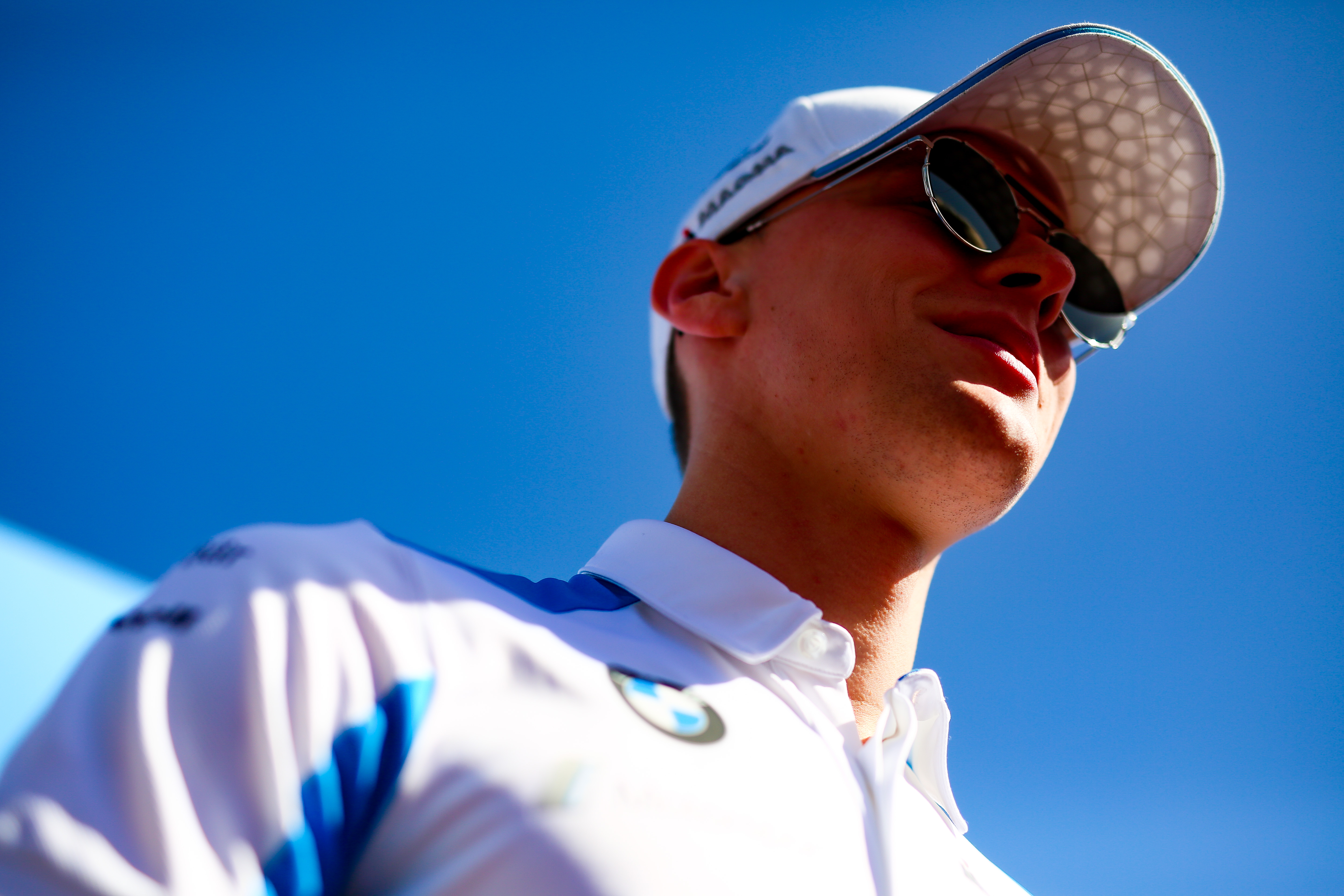 Should it be such a surprise that a driver who beat the likes of George Russell, the late Anthoine Hubert and Nick Cassidy in Formula 3 has made a success of his Formula E chance?
The answer is actually rather complex to eventually get to. The reason being that after a crushingly disappointing season of F2 in 2018, Guenther grabbed a sliver of a chance to re-establish his career with arguably the all-electric series' most fitful team – Dragon.
It's team owner Jay Penske, a kind of ersatz talent spotter, lauded 'his' new talent as Guenther was chosen to partner Jose-Maria Lopez at his team for the 2018-19 campaign.
Through a complex series of manoeuvres, that frankly only Penske himself probably knows the coherence and rationale of, Guenther was stood down in favour of Felipe Nasr, a driver who had not driven one Formula E mile.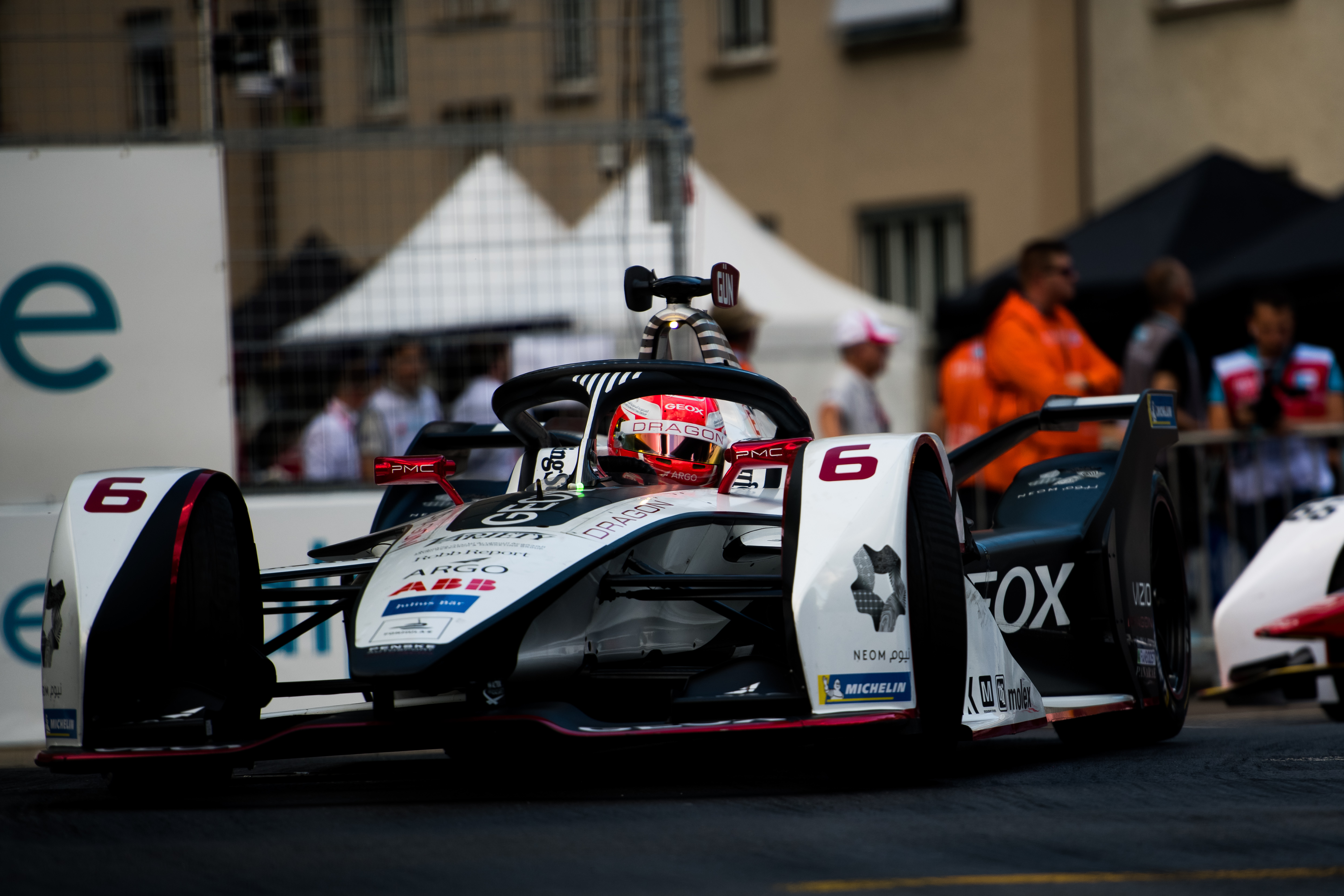 When the inevitable occurred and Nasr licked his wounds and returned to IMSA, Guenther was back in the fold. It was an episode that could have seen the German youngster bitter and belligerent, but the outcome was far from it.
Instead he came back stronger, scored two fifth-place finishes and effectively ended teammate Jose-Maria Lopez's Formula E journey.
While Penske dithered, BMW took notice, and spirited Guenther away to give him the backing and belief he needed to produce results, and boy did he deliver.
His maiden win at Santiago will likely be the first of many for this calm and calculated hot-shoe who, if he is continued to be given a fair chance, will form a strong claim to be among the next generation of Formula E championship contenders.
15. Pascal Wehrlein
Starts: 17
Best Result: 2nd, Santiago 2019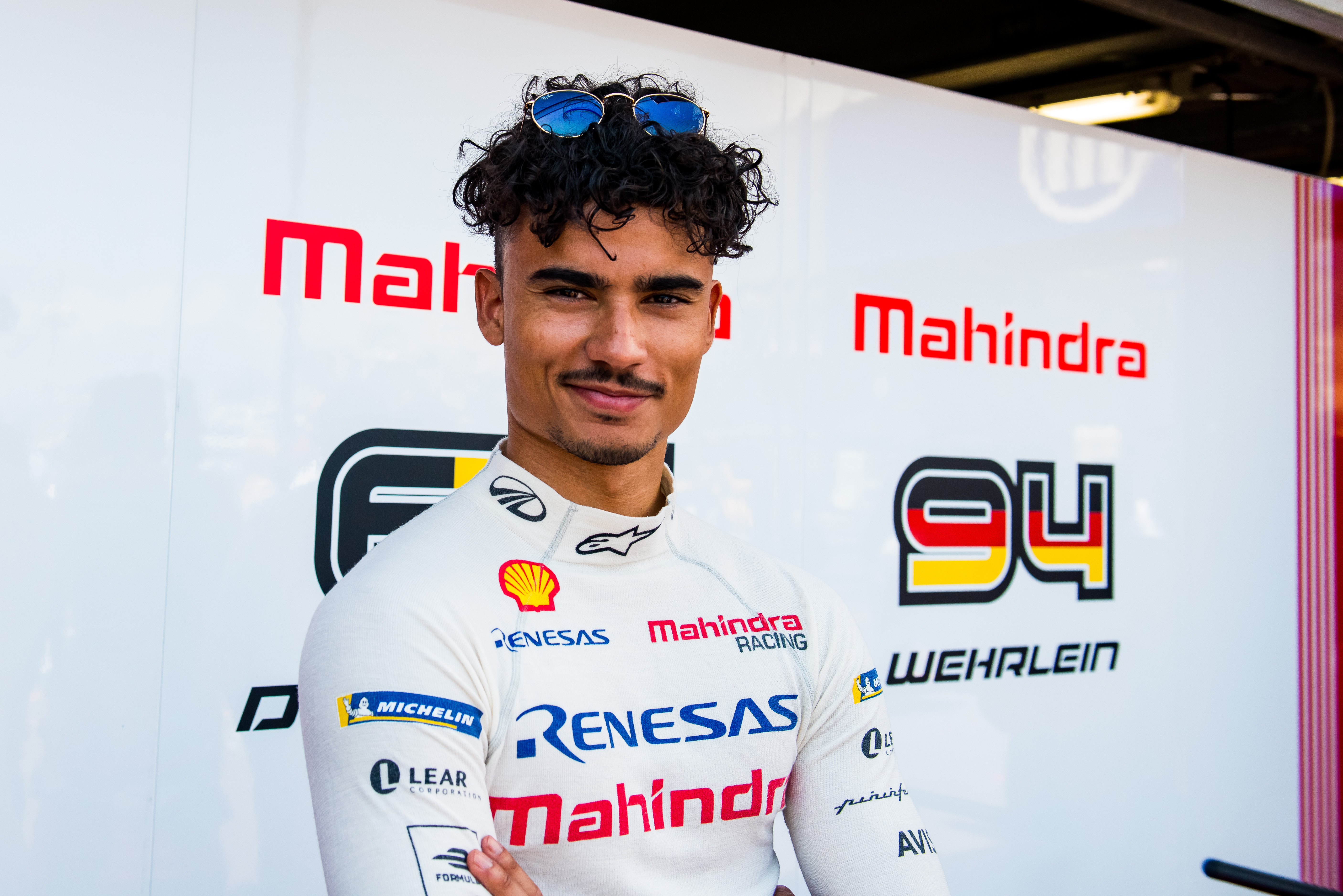 Wehrlein arrived in Formula E still hankering after another Formula 1 chance and this desperate demeanour certainly held him back during his rookie campaign with Mahindra.
He never admitted it but he was trying to find a way back to F1 for much of 2019. It was wasted time and energy and he didn't really get close.
The results have dipped compared to his early races but this is more down to the Mahindra team losing its way a little and being forced to rebuild its engineering and operational structure.
Wehrlein, along with Oliver Rowland at Nissan, was the standout rookie of the 2018-19 season and unlucky not to win at both Santiago and Mexico City. Further flashes of incendiary pace and form were seen at Paris and Monaco but a 12th-place finish in the standings and nine points behind teammate d'Ambrosio were ultimately disappointing facts for him to mull over.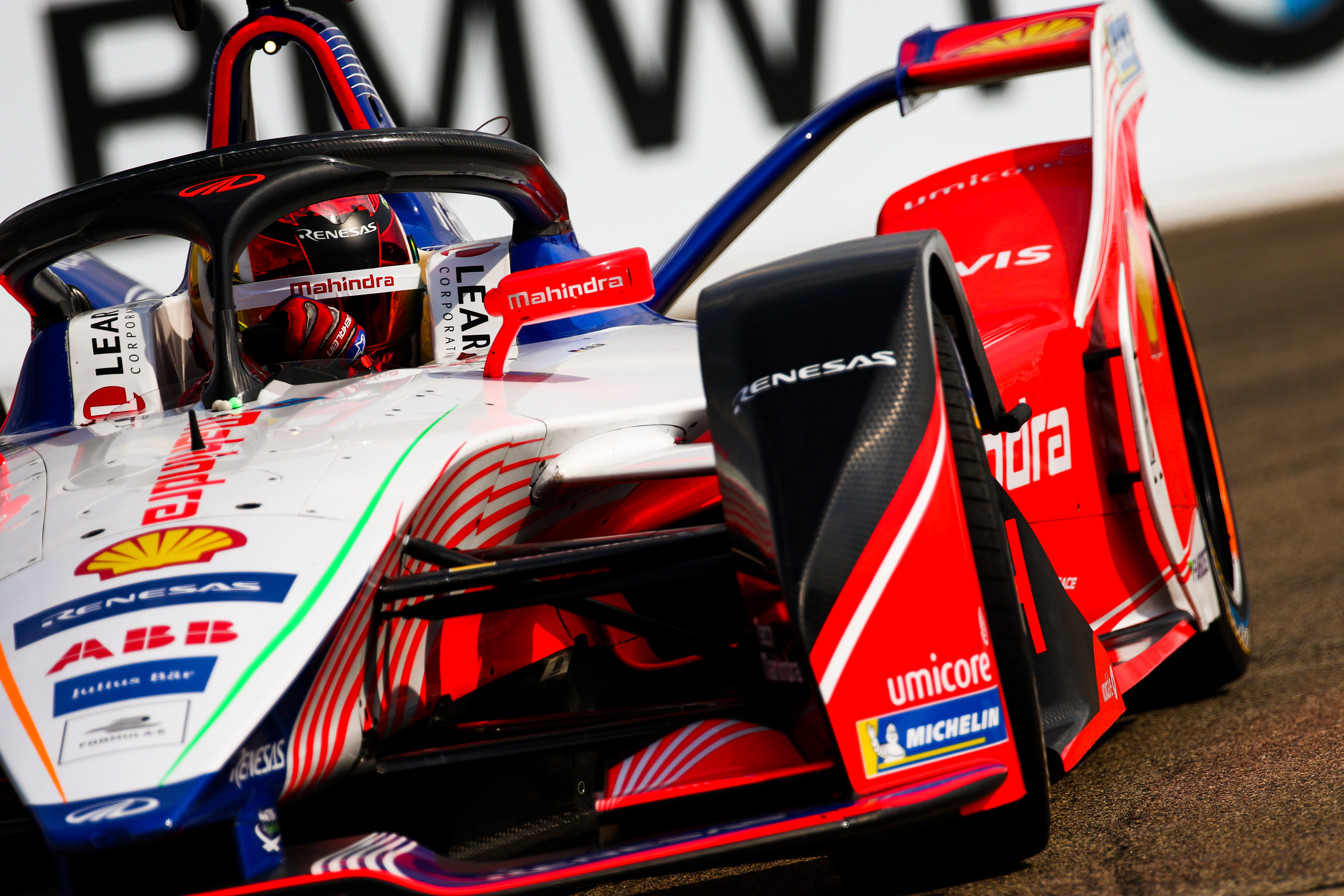 Again, areas outside of the cockpit may have affected things for Wehrlein. The F1 hangover reared its head again as he conducted discussions with Haas in the summer, and he was also in the frame for an unlikely return to Mercedes as a possible FE team-mate to Vandoorne.
But he committed to another season with Mahindra, and while flashes of pace continued to abound, yet again results were less forthcoming largely down to technical issues and Mahindra again being forced to rebuild its tech team.
14. Daniel Abt
Starts: 63
Best Result: 1st, Mexico City and Berlin 2018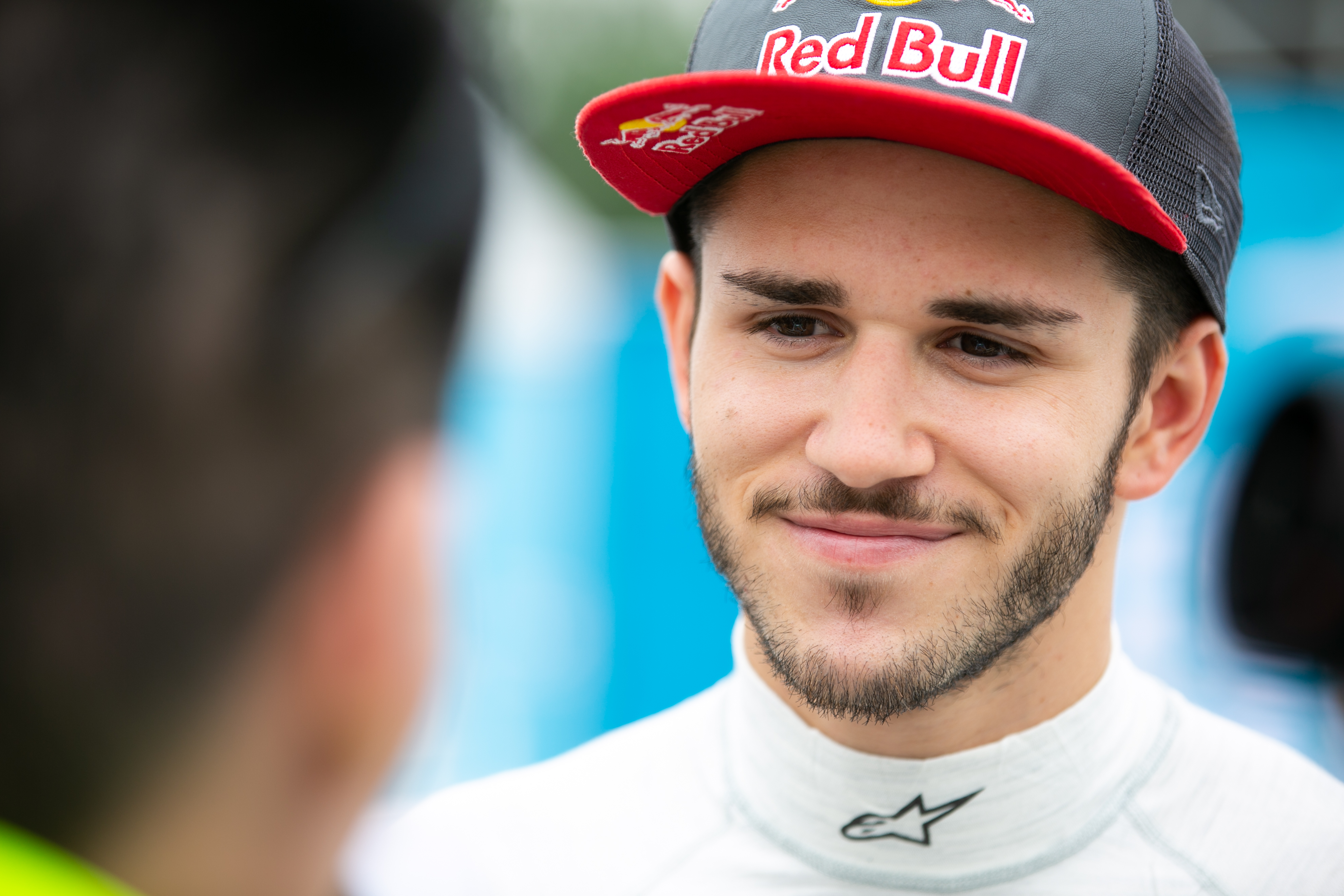 It's often tempting to put Daniel Abt in a similar bracket to Nicolas Prost and overlook his performances that have brought two race wins and eight additional podium positions.
The reasons must be irksome for Abt– "son of father and former boss of the team" is one; "smiley social media guy who doesn't take his racing too seriously" is another.
These are tropes that have been cultivated since day one of the championship but don't stack up with the opinion of his engineers and some senior members of the Audi Sport ABT Schaeffler team. They also don't stack up against the results he's achieved.
Make no mistake, on his day Daniel Abt can beat the best. This was evidenced at Berlin in 2018 when he defeated teammate Lucas di Grassi. He did it so comprehensively that the then-reigning champion could not immediately accept he'd been beaten and asked his team to check his steering system – no issues were found.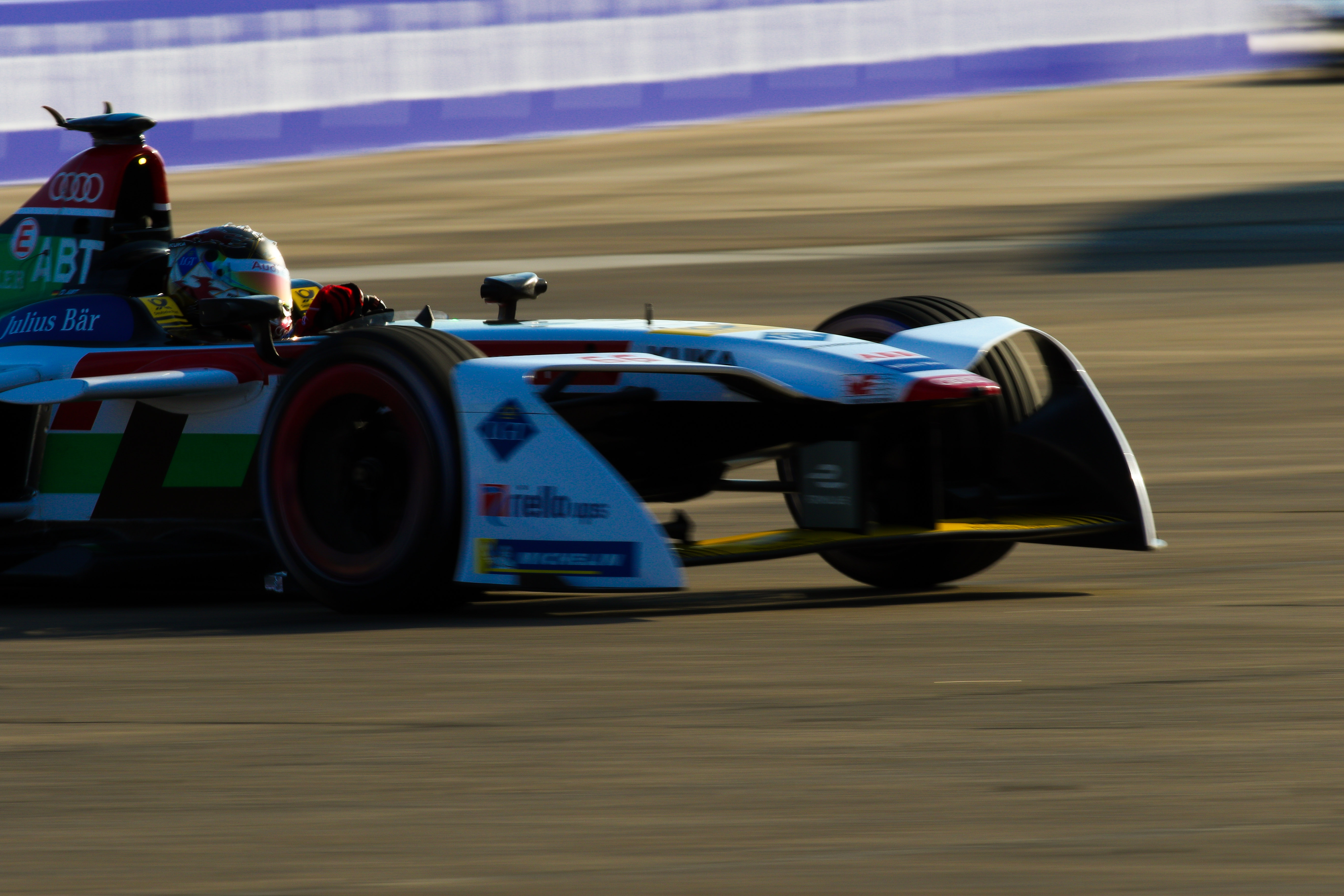 But those days have been relatively few and far between. Too often, Abt gets frustrated by all manner of things in the cockpit which has opened himself to questions of mentality on occasion.
In Gen 2 Formula E, Abt has generally found it difficult to reach consistency but of course in this he is not alone. His drives to third place at both Paris and Santiago in 2019 were highlights, especially in the French capital, where he typically excels.
His fearful shunt at Mexico City understandably rattled him and his subsequent mediocre race in Marrakesh was a bit of a worry for his team.
Abt teetered on the edge of being replaced by Nico Muller last summer and perhaps history could repeat itself in the new silly season.
However, taken as a whole Abt has contributed significantly to ABT and Audi's success in Formula E and for that he warrants his place in the top performers.
13. Nick Heidfeld
Starts: 45
Best Result: 3rd (eight times)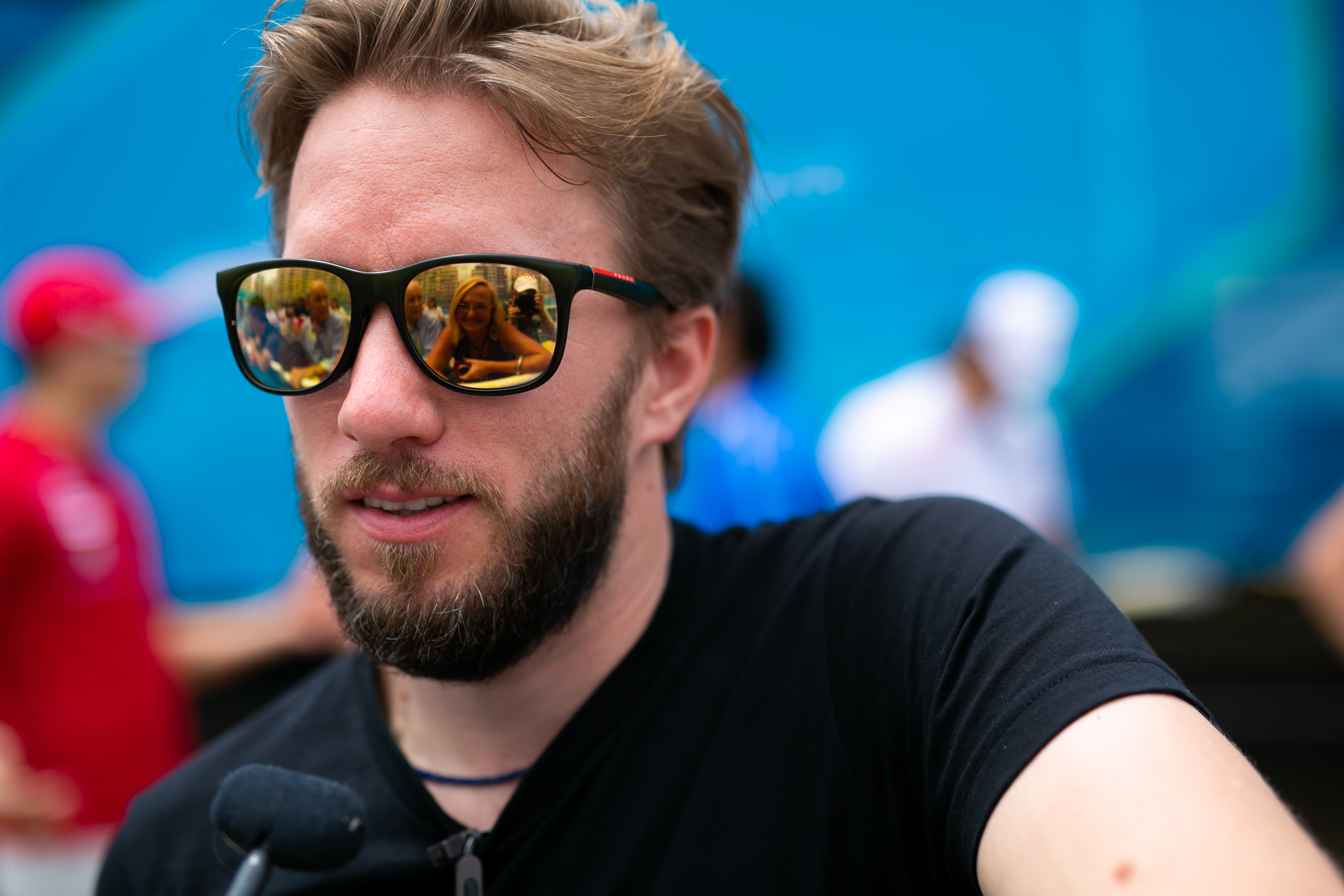 Like his Venturi team-mate Stephane Sarrazin in the 2015-16 season, Heidfeld was a major development weapon and it was little wonder he was then targeted so determinedly by Dilbagh Gill for the second campaign with Mahindra.
Engineers at McLaren, where he served a long testing apprenticeship between 1997-2000, and indeed any of the other teams he worked for in F1, will tell you all about his gift for technical understanding and detailed feedback.
In Formula E these were also vital attributes and they went a long way to making Mahindra a race-winning proposition from the third season onwards.
That Heidfeld was not the beneficiary is telling because he acknowledges himself that he was unable to match Felix Rosenqvist's raw speed.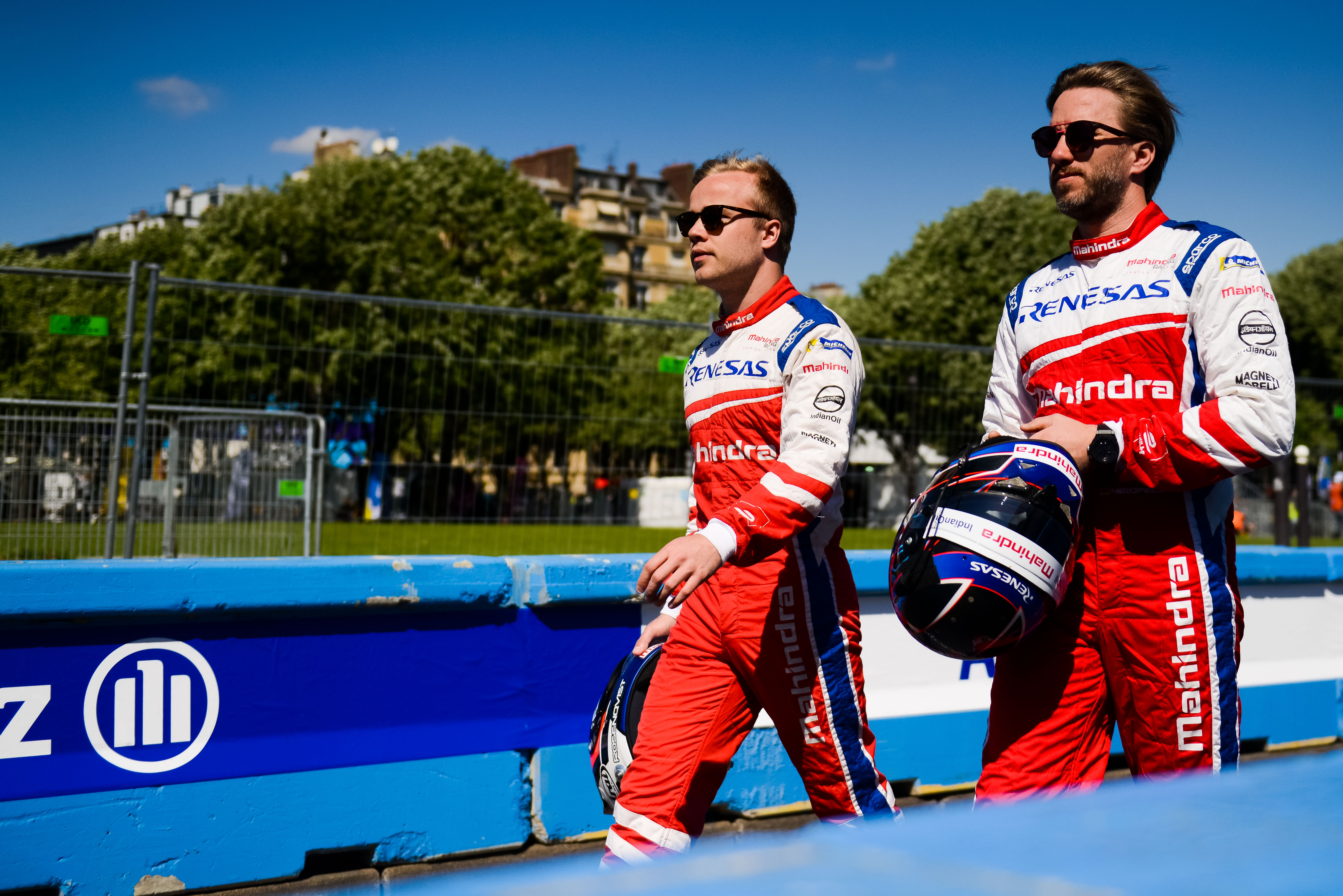 Heidfeld was too experienced and too intelligent though to let this frustrate him and he applied his skills further still to ensure the team punched well above its weight.
A little like his F1 career, the German was too often the bridesmaid in terms of results but beyond the eight third places he achieved there were many occasions where he fell foul of aggressive tactics from his peers, who often saw him as easy prey.
Still a team member at Mahindra, Heidfeld called it a day largely down to Rosenqvist's speed but he can look back at his work, particularly at Mahindra, with the same satisfaction he can in his previous F1 roles.
12. Jerome d'Ambrosio
Starts: 63
Best Result: 1st, Berlin 2015, Mexico City 2016 and Marrakesh 2019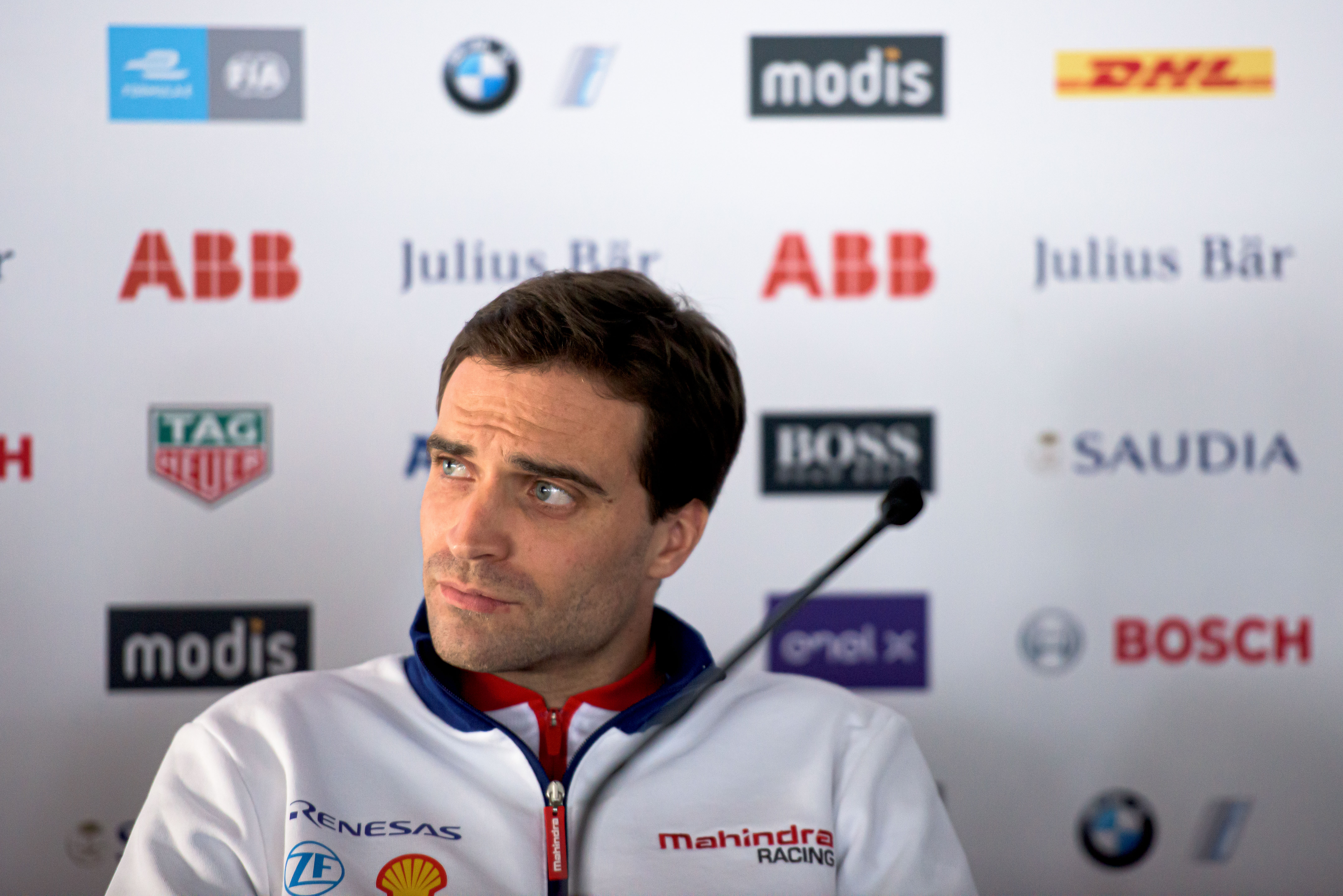 D'Ambrosio arrived in Formula E when he was at something of a career crossroads after a difficult Blancpain Endurance Series campaign with Bentley and an expired test driver role at Lotus F1.
He initially hedged his bets with tests for both China Racing and Dragon prior to the inaugural season starting, but ended up doing a deal with Dragon after striking up a good relationship with Jay Penske.
Despite a late start, Dragon had a fine season and completed it by largely over-achieving to become runners-up, as d'Ambrosio scooped a win at Berlin by dint of di Grassi's post-race disqualification.
The Belgian quickly established himself as a frontrunner and brought a great deal to the set-up of the cars, which Dragon was initially a little lost on.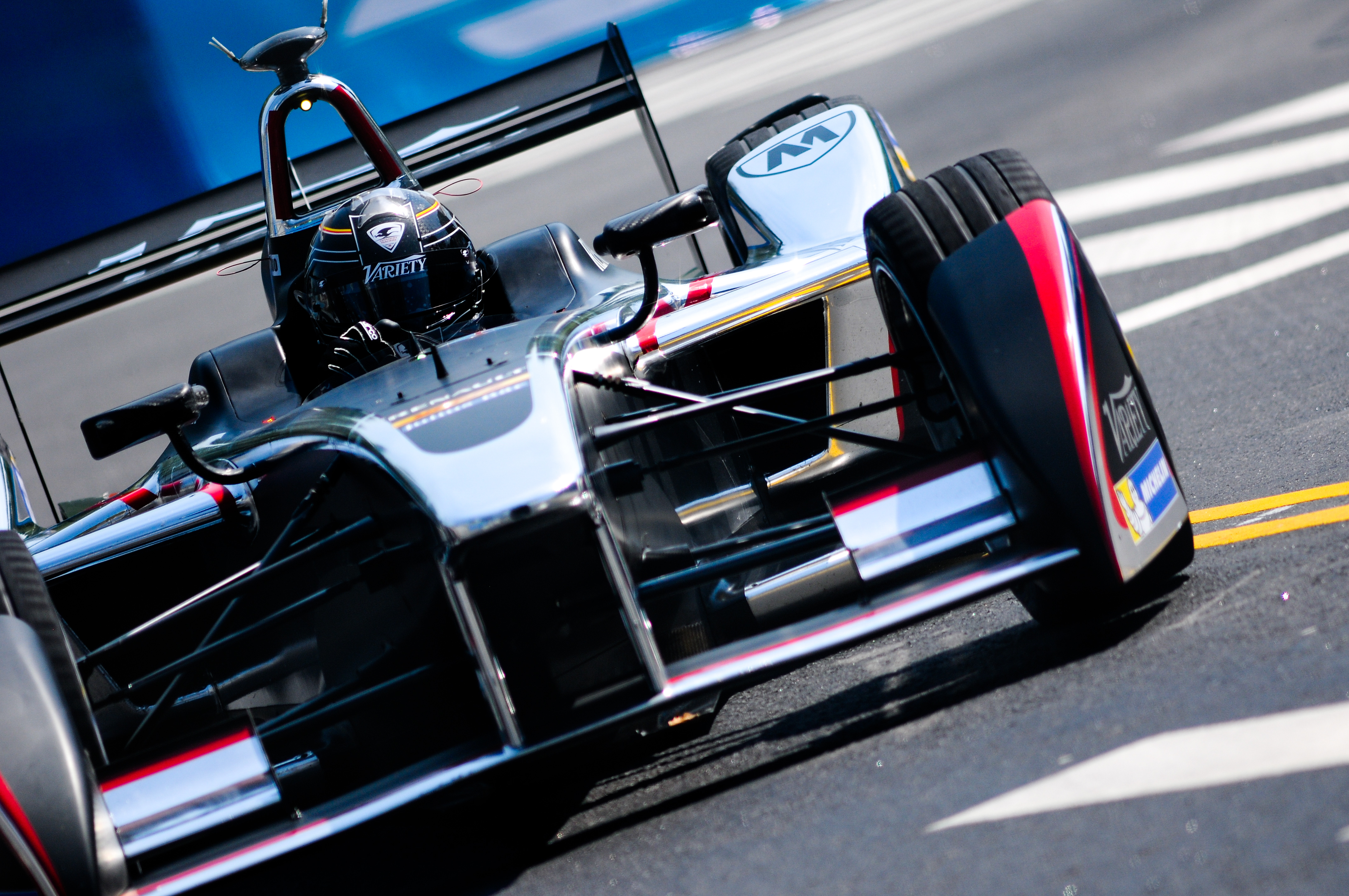 Methodical and decisive, he struck up a positive relationship with his first engineer Nigel Beresford.
"He could always tell you if something was better or worse and was very good at working with the data and systems engineers to interpret what was going on and tailor the systems to his advantage," recalls Beresford.
A slow-moving rot set into the outfit in season three, when the partnership with Faraday Future appeared to corrode the good work which the team and d'Ambrosio accomplished. Despite the occasional spike in results, it was clear that he had to find a new challenge at the end of the 2017-18 campaign.
That came in the shape of Mahindra, where he started with a fine opportunistic win in Marrakesh. It was very much the highlight of 2018-19 however, and while the present season has yet to really start, d'Ambrosio showed he still has fire in his belly after unleashing venom and fury at his team for a dubious call on race strategy in Mexico City.
11. Andre Lotterer
Starts: 30
Best Result: 2nd (four times)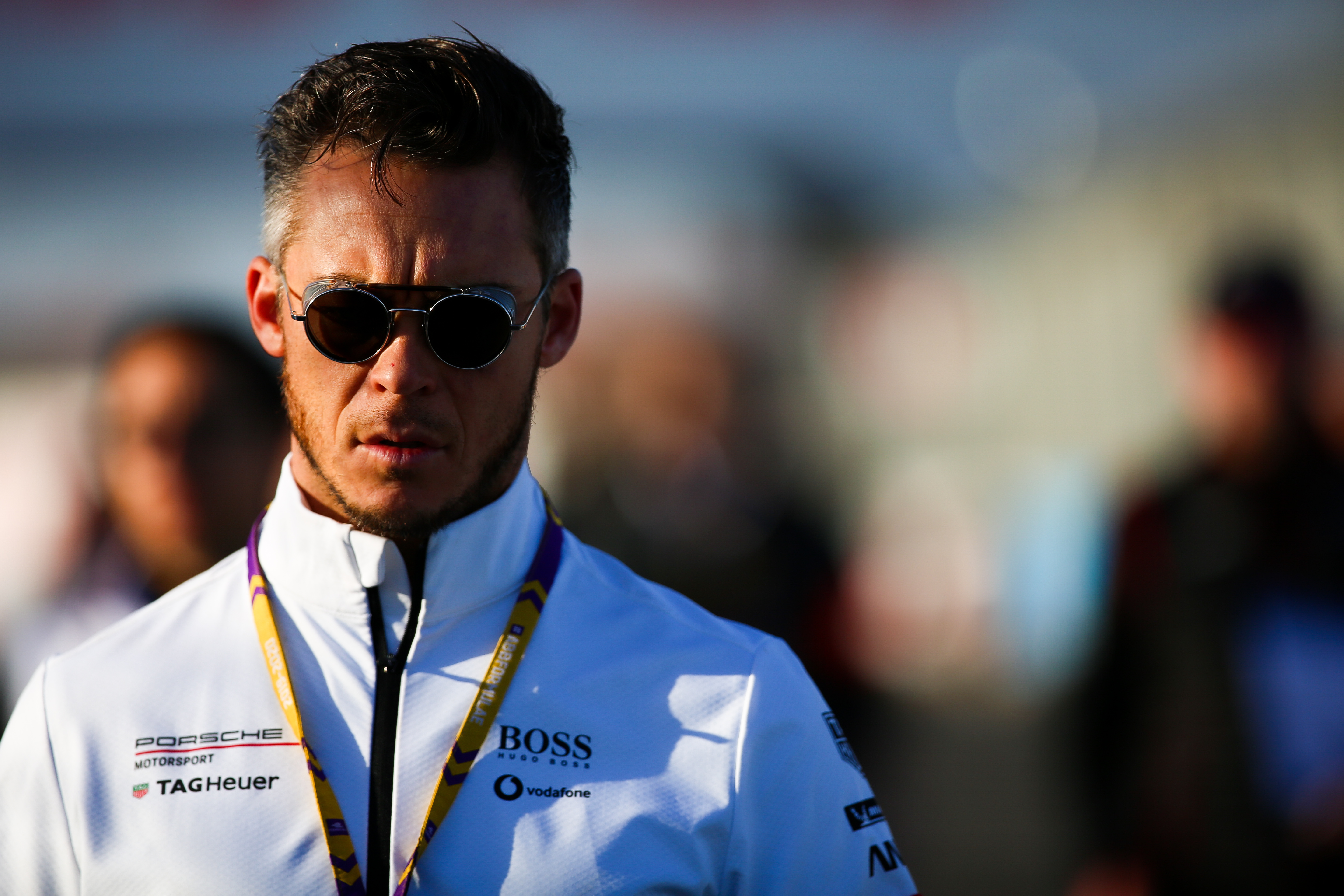 Lotterer first came to prominence around the Formula E paddock for the novel reason of criticising it after visiting the Battersea Park round in June 2015.
In a sense, he was quickly forgiven for this in 2017 when he joined Techeetah, because it was known that at the time the majority of professional drivers outside of the championship were privately doing likewise in fits of ignorance.
Lotterer was nudged Techeetah's way by super-agent Julian Jakobi and a deal was quickly done after experiments with Ma Qinghua and Esteban Gutierrez failed abjectly.
Initially, and by self-admittance, Lotterer at first struggled. But by the Santiago E-Prix in January 2018 he was right there after knuckling down and striking up a strong relationship with race engineer Fabrice Roussel, who he would go on to also work with at the Rebellion Racing WEC team.
Lotterer rode out a potentially tricky altercation with team-mate Jean-Eric Vergne at his breakthrough race in Chile, but it was at Rome where he truly showed his worth when he took a mighty runner-up position after a thrilling battle with Mitch Evans' Jaguar.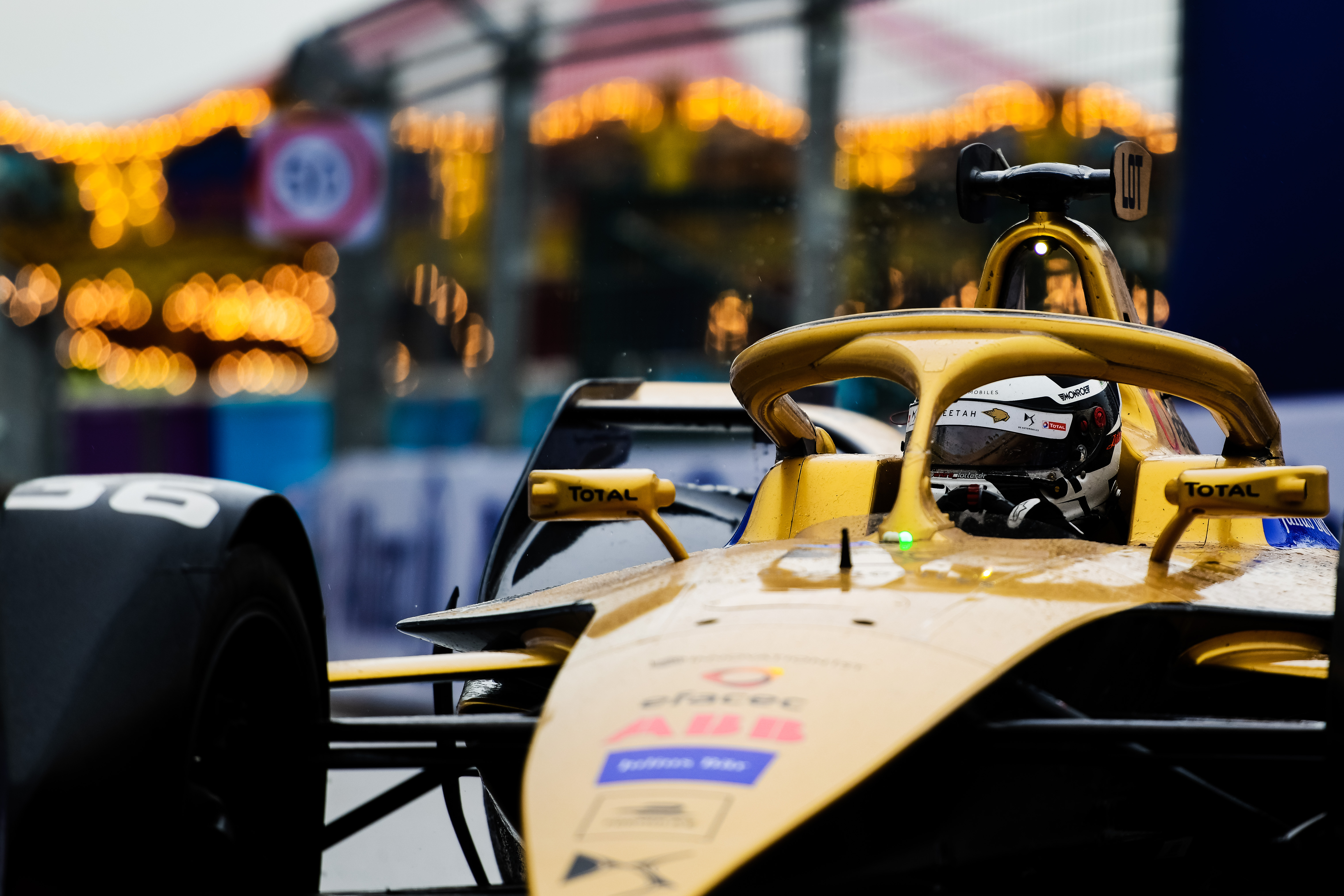 Some touted Lotterer as a title challenger for the 2018-19 season and heading into Hong Kong he was just 11 points behind in the standings. Leading the race and resisting pressure from Sam Bird, he would have thrust himself into championship reckoning if it were not for the Englishman's ill-fated and misjudged move.
It took time for Lotterer to shake off that disappointment and there then followed a largely difficult second half of the season, when a combination errors by team and driver overshadowed fine performances at Paris and Rome.
By this stage Lotterer's head had undoubtedly been turned by Porsche anyway, although he genuinely wrestled with whether he should make the move away from DS Techeetah or not.
The fact that he did head back to Stuttgart after a brief LMP1 stint there in 2017 initially looked like a gamble, but it was one that bore early fruit with a podium in Riyadh and a pole at Mexico City.
At 38, Lotterer still has a couple of good years left in Formula E and looks well-placed to lead the team into a crucial period up until the planned new ruleset at the end of 2022.
10. Nelson Piquet Jr
Starts: 51
Best Result: 1st, Long Beach 2015 and Moscow 2015
There are many who will dismiss Piquet Jr being in the top 10 because his remarkable success in season one was never replicated in the following three and a half seasons of his Formula E career.
But when you consider the backstory to his epic title season, where he started it as a maligned outsider in a team which was clearly out of its depth, then his achievement demands respect.
From being completely lost in the first two races to becoming inaugural champion in the space of nine months is a journey of monumental proportions.
Piquet Jr hit the sweet spot of the Spark-Renault car with the Team China Spark-Renault only after the arrival of engineering specialist Rational Motion GmbH.
The paternal guidance of Adrian Campos certainly helped the Brazilian who described the Spaniard as "the guy who believed in me and gave me a shot so I'll always remember that and be thankful. The team too were really great and supportive after a tough start and it became a really big team after that when NextEV came in."
But what should have been a platform to more success was snuffed out in the space of a few months as the team metamorphosed.
Indeed, while some might argue that Piquet Jr underdelivered and underperformed, the truth was more nuanced. While that might be true of his final half season at Jaguar in 2018-19, the Brazilian was not completely culpable in the spectacular crumbling of that relationship.
Prior to that, the two seasons of pain at NextEV/NIO, when he was excused the occasional tantrum due to the wretchedness of the hardware at his disposal in season two, were painful.
Oliver Turvey generally got the better of him in the third campaign and Piquet Jr cut loose to take up a prime offer from Jaguar.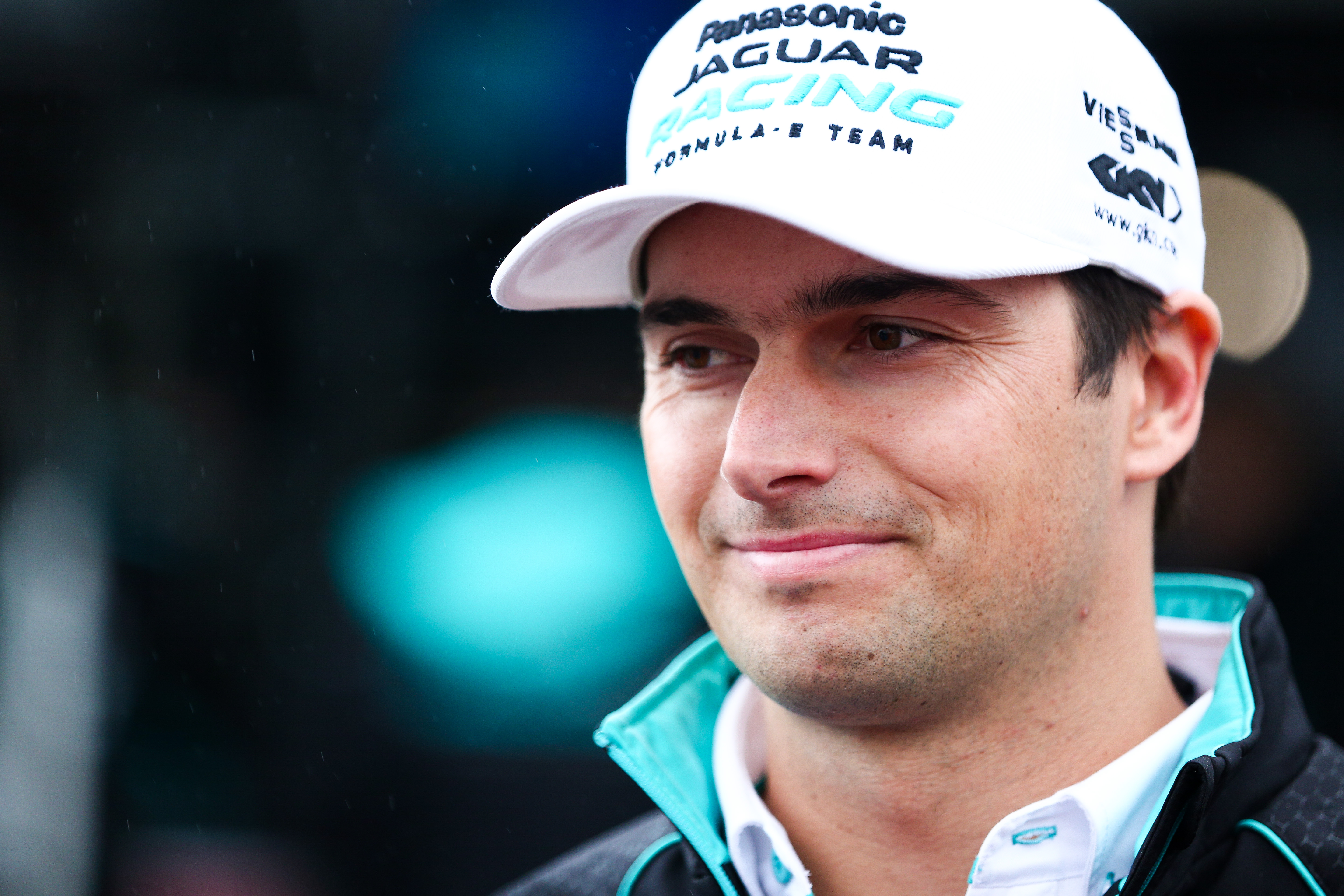 This episode started reasonably enough and he was often at least a match for team-mate Mitch Evans. But when the Kiwi out-classed him in Rome and then Piquet Jr crashed twice in practice at Paris something appeared to permanently shift.
It triggered a wretched run of eight retirements from 12 starts until his swift departure in March 2019 ensured his Formula E career had probably ended on a sour note.
"While he normally would have adjusted given a bit of time, he just got unlucky with a couple of crashes and tricky races in a row and it became difficult for him to get back to his 'norm' or recover his swing so to speak," opines Jaguar tech chief Phil Charles.
"However, without doubt he is a very fast driver and has a unique ability to keep his brain processing in races when all matter of chaos is kicking off."
9. Oliver Turvey
Starts: 53
Best Result: 2nd, Mexico City 2018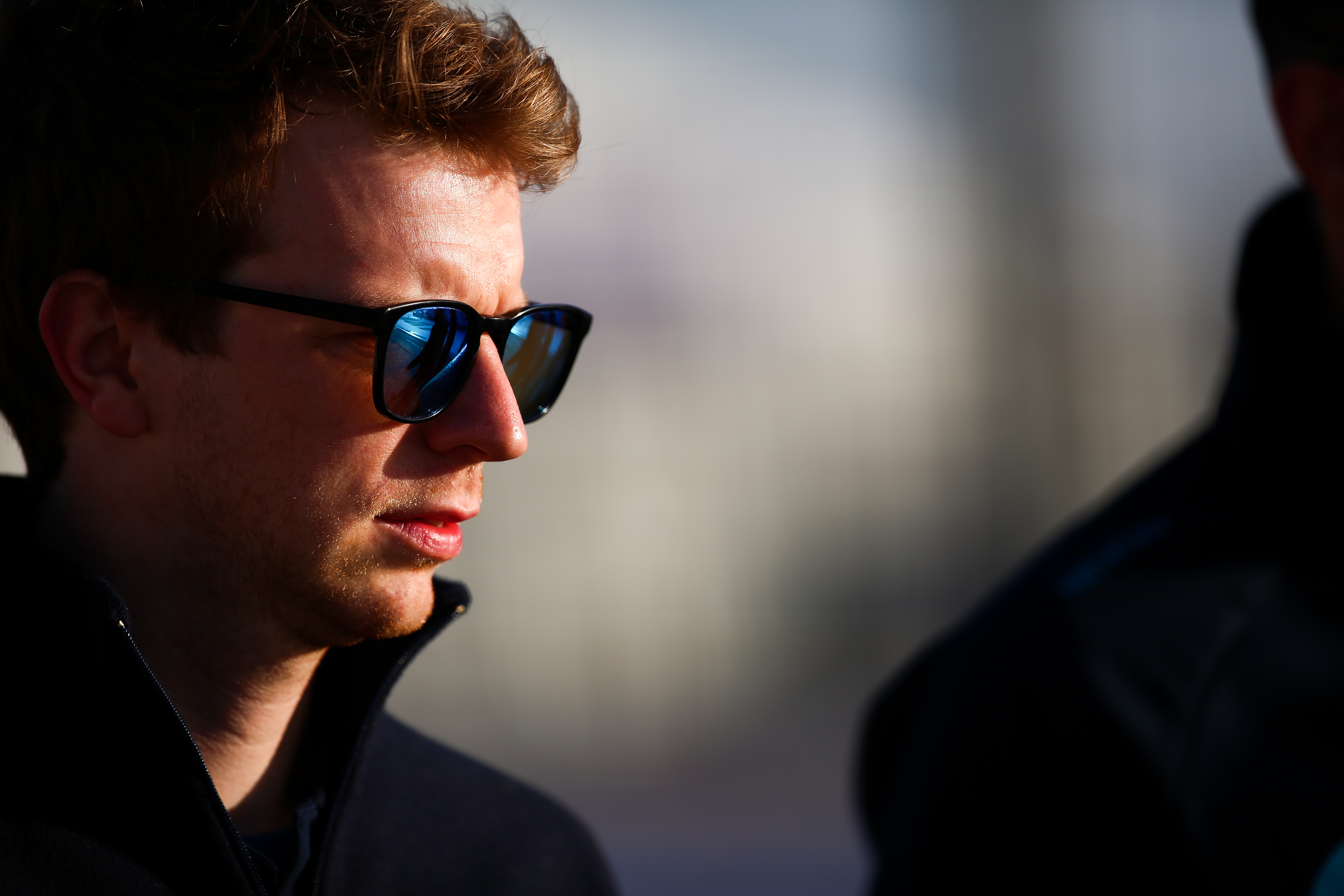 'The most underrated driver in Formula E' – this tag follows Oliver Turvey around wherever he goes but does it stack up?
It is actually hard to judge because Turvey hasn't inhabited a car worthy of his talents since his Formula E arrival at Battersea Park in June 2015.
But tellingly, when The Race contacted two technical directors from rival teams to NIO333 and asked their opinions of Turvey, in both instances they stated the British ace comes in the top group of their driver analysis matrices which it conducts every season.
While the results are paltry – with just one podium result to his name, at Mexico City in 2018 – Turvey's performances have often been highly impressive if usually masked by circumstance.
The 2018-19 season was a complete write-off that not even he could add a sheen to, but his qualifying display at Santiago this year was perhaps one of the most outrageously accomplished the series had ever seen.
Considering that the NIO333 team had considered itself just 50/50 to even make the Valencia test in October and was also still tuning in its software at the first event in Riyadh, Turvey's fifth-placed grid slot in Chile was nothing short of a miracle.
8. Antonio Felix da Costa
Starts: 59
Best Result: 1st, Buenos Aires 2015, Diriyah 2019 and Marrakesh 2020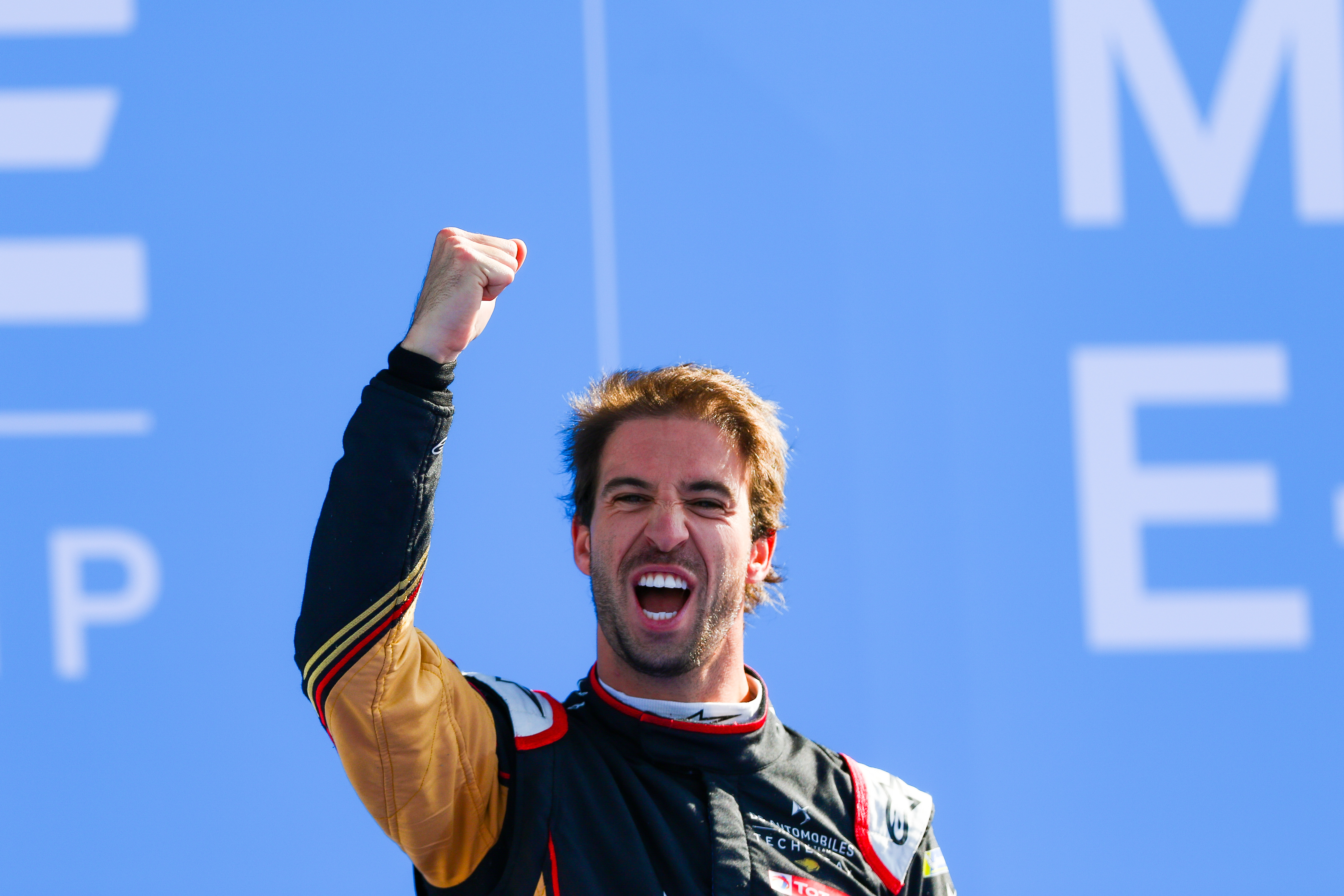 Prior to his transition from BMW Andretti to DS Techeetah late last year, there were more questions than answers regarding Antonio Felix da Costa's Formula E career.
Were the wilderness years in the 2016-17 and 2017-18 campaigns solely down to an at best average technical package? Were some of his mediocre performances against an often dazzling team-mate in Robin Frijns just co-incidence? Why did he not assert senior team leader authority at Marrakesh in 2019 and manage the situation with Alexander Sims?
While the answers to those are generally multi-layered, the fact that questions were being asked of da Costa at this stage of his career must have irked him somewhat.
The early Formula E years for da Costa were quite a fraught time as he almost quit Aguri… twice!
The first time came after the initial test when he thought it was all just a bit too amateur – and had to be talked around by BMW boss Jens Marquardt, who had designs on the discipline for further down the line.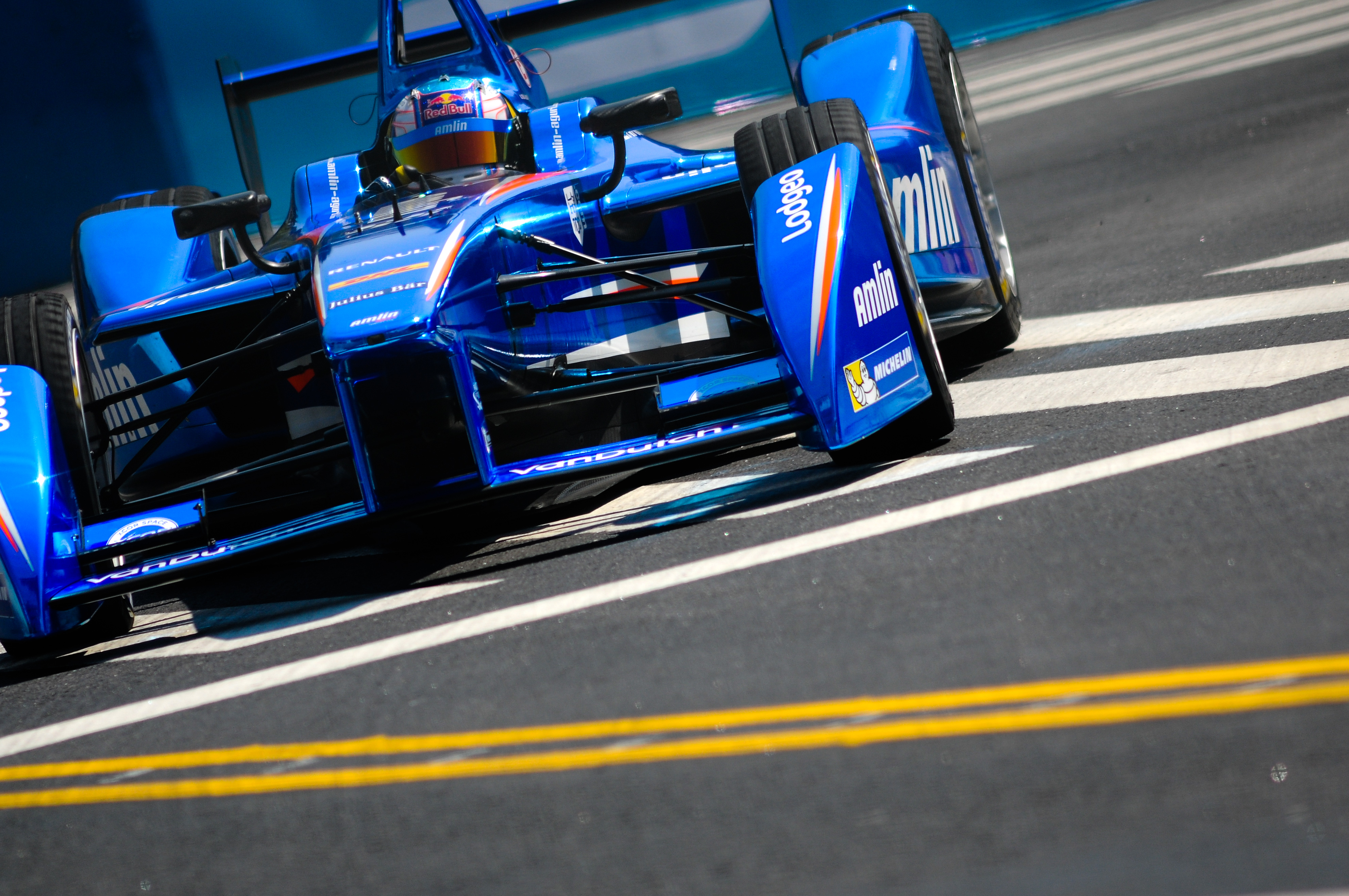 Then came a significant flirtation with Mahindra in what looked likely to result in a seat alongside Nick Heidfled with the Indian team for season two. Ultimately that collapsed at the last minute and he was welcomed back at Aguri, where despite a lack of results he shined in 2015-16.
After the two quiet years at Andretti from 2016 to 2018, Gen 2 Formula E was kinder to Da Costa and a win at Diriyah, as the new rules dawned, seemed to be a genuine breakthrough.
But when the ignominy of Marrakesh played out fully, and the da Costa and Marquardt relationship cooled, Jean-Eric Vergne's approach between practice sessions at Le Mans in 2019 about a seat alongside him at DS Techeetah was received favourably.
Since that decision was taken, da Costa has revelled in his new role, although there have been bumps in the road, including a spiky Santiago post-race debrief with his engineering team after a messy strategy.
He leads the paused championship after a string of strong results, including a crushing win last time out at Marrakesh. The battle between himself and team-mate Vergne will be just as intriguing as finding out whether da Costa can see out a title campaign and put the ultimate question of whether he can become a champion finally to bed.
7. Robin Frijns
Starts: 40
Best Result: 1st, Paris and New York 2019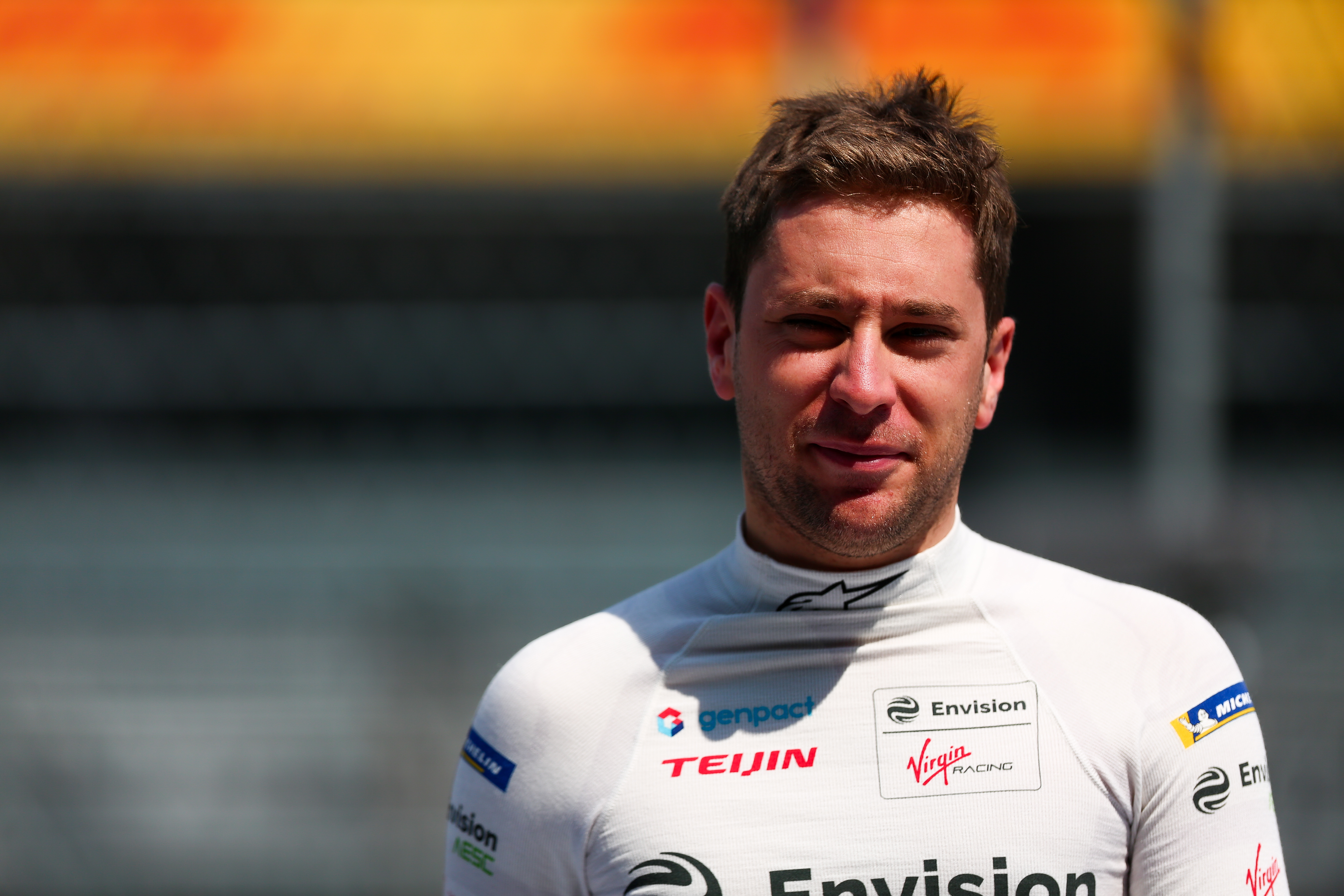 Frijns' talents have been well-documented throughout his career but in Formula E the intricacies of them are perhaps laid barer than ever.
Phenomenal when his strengths come to the surface, the Dutchman has the capability to totally vanquish opposition as was seen in his two victories last season in both the inclement conditions of Paris and the tactical challenge of New York.
The clues were there from the very start when he occasionally extracted the most out of mediocre Andretti hardware, often garnished with trademark crowd-pleasing acrobatics.
As a person Frijns' engaging and often quizzically irreverent personality makes him instantly likable, but professionally the frustrations of inconsistency are well-known. In Formula E these have sometimes been born out in poor qualifying performances, which he acknowledges.
This was addressed to some extent prior to the Paris E-Prix where the drive and devotion of longstanding Frijns aficionados, Chris Gorne and race engineer Bertrand Fermine, bore fruit.
Some feared for him going up against Sam Bird, who had got the better of some big-name teammates – Jean-Eric Vergne, Jose-Maria Lopez, and Alex Lynn among them. They need not have worried though, as Frijns was a match for Bird and in the second half of the season generally just had the upper hand.
It remains to be seen to what extent he can fight back from misfortune once again after a difficult start to the present season. He's probably at the point now where it almost feels normal to be doing so, but in a sense, it seems to make him stronger and few would be surprised if he snares a title before his Formula E career is done.
6. Mitch Evans
Starts: 42
Best Result: 1st, Rome 2019 and Mexico City 2020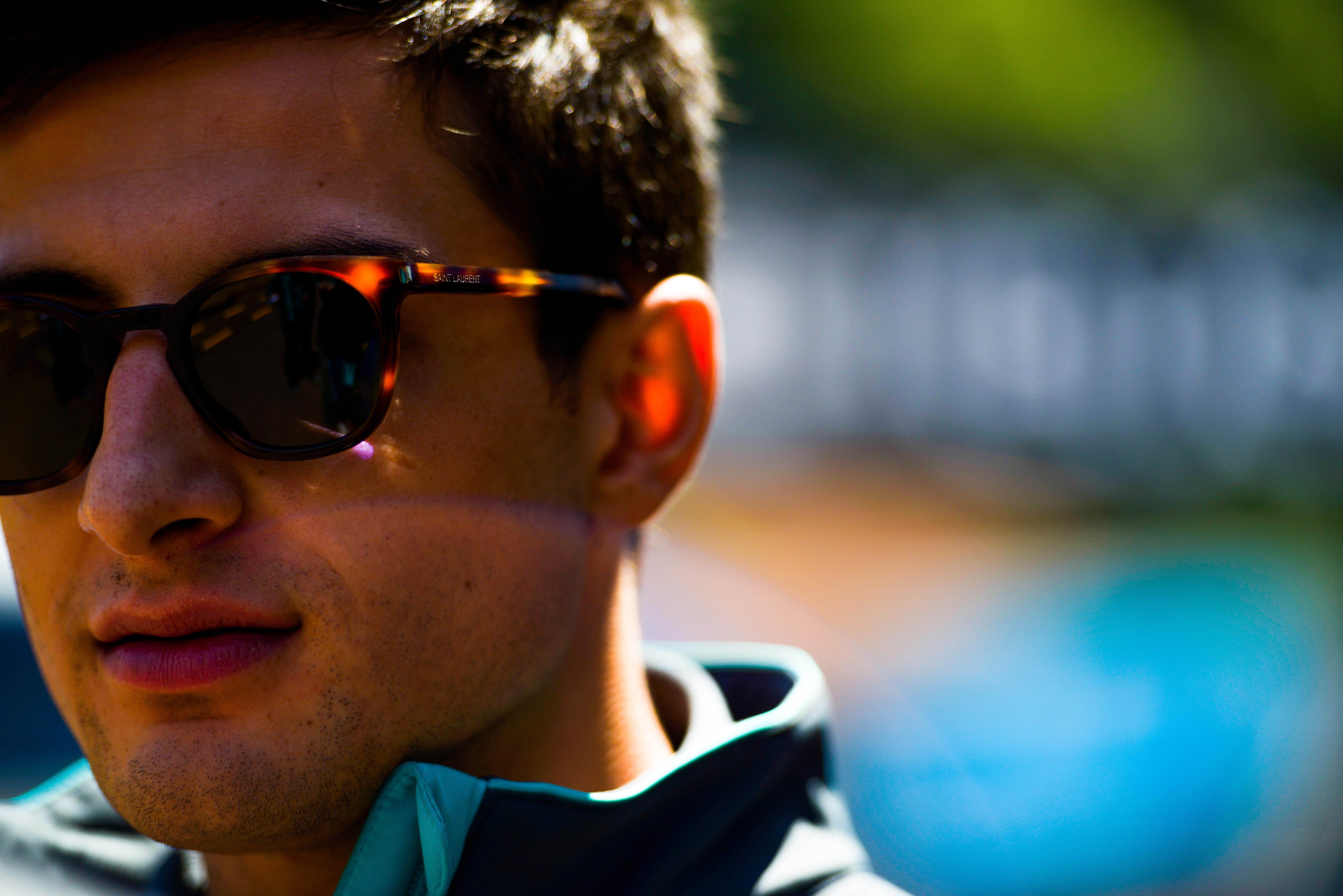 Like many in Formula E, Evans had to fight against not only a recalcitrant car in his first season but also the notion that his crack at Formula 1 was likely to be over forever.
As brutal as that sounds, it heavily weighs upon drivers' minds yet once the initial pain of it is cleared a flourishing tends to occur.
Who's to say this is what happened to Evans, but to some extent it surely played a part as he cultivated a glowing reputation in Formula E through sheer hard work and flair.
It really wasn't until midway through Jaguar's second season that he really started to hit his straps with a run of four mid-season points scores, including an excellent qualifying performance to grab third and then a pole at Rome and Zurich respectively.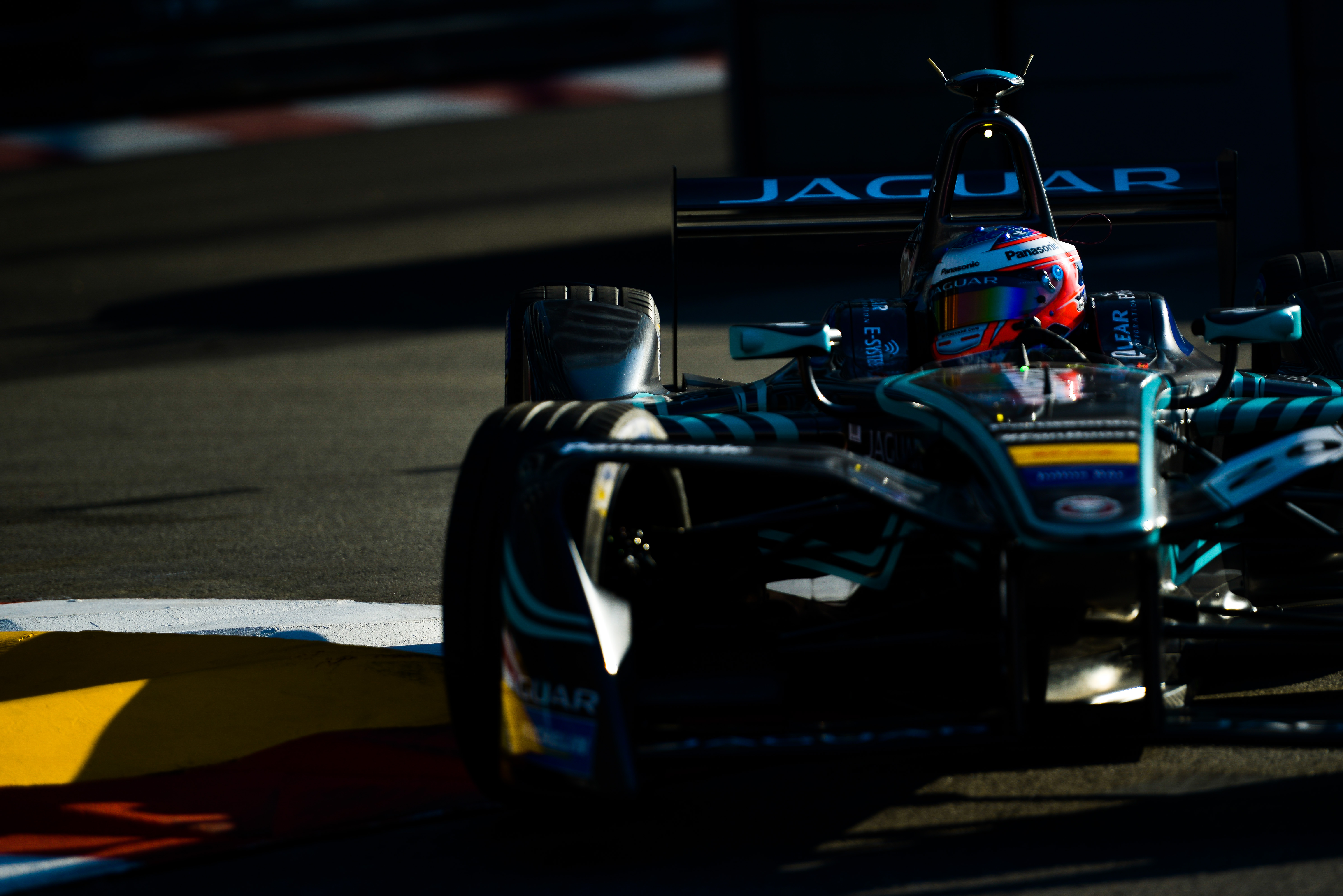 A crossroads came for Evans in the late spring of 2019 when he entered a new contract phase with Jaguar. There was interest from Porsche and others in gaining his signature but a new lucrative deal indicated that Jaguar sensibly knew how to protect one of its key assets.
This dovetailed nicely with a dazzling display in Rome and any questioning of Evans' steel was shut down when he made a bellicose move on the usually immovable Andre Lotterer.
A second win, this time clinical and metronomic, came in Mexico City earlier this year to thrust Evans into championship contention.
Now starting to get himself into a position for not only a genuine title challenge, but Evans is also in a bigger-picture sense staking a claim to being one of the best drivers not to have had an F1 chance over the last decade.
5. Felix Rosenqvist
Starts: 25
Best Result: 1st, Berlin and Hong Kong 2017, Marrakesh 2018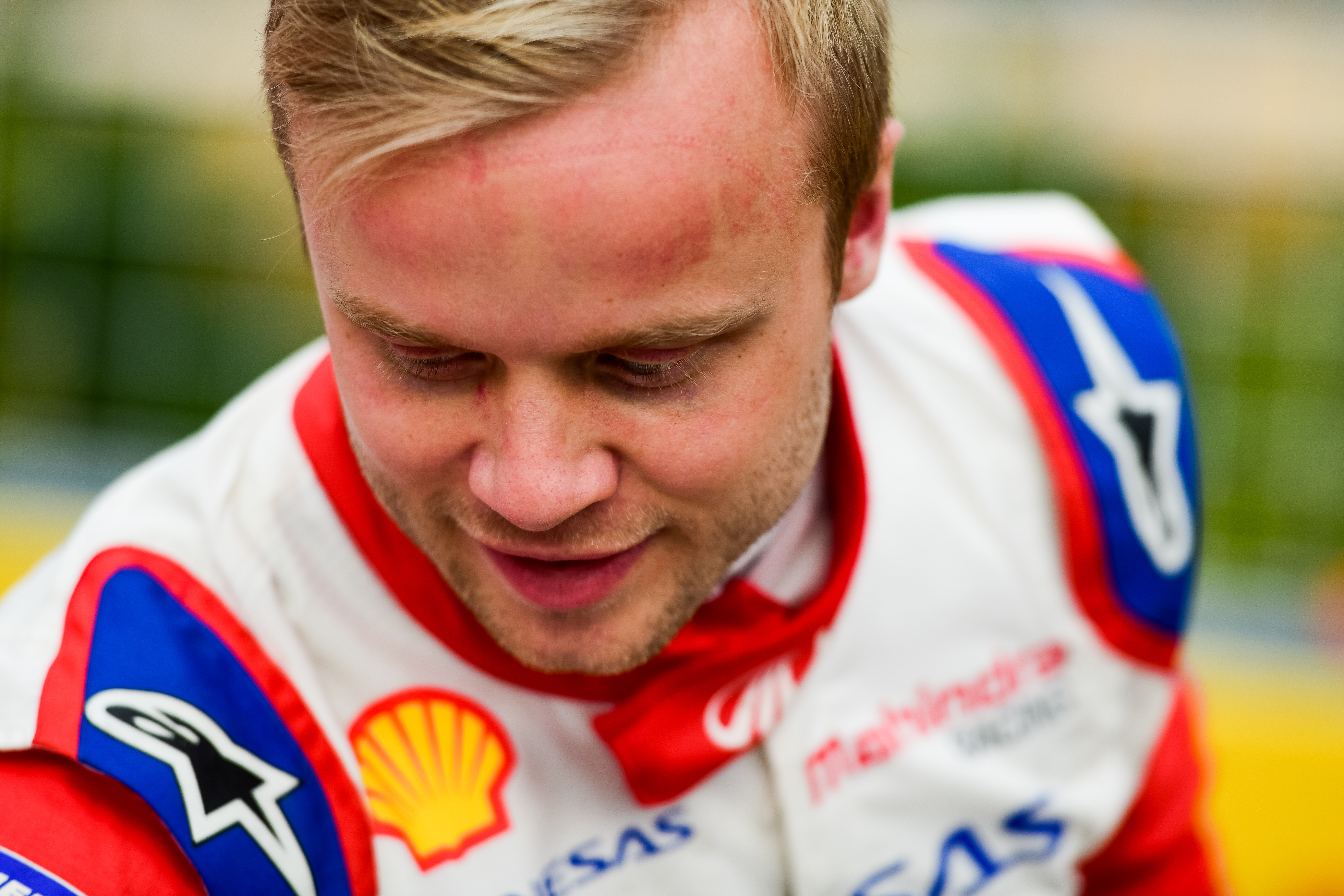 Rosenqvist could have made his Formula E debut at Punta del Este in 2015 deputising for the injured Nick Heidfeld. That opportunity was passed over and it was not until the following year that he arrived on the all-electric scene, showcasing reflexes truly from a higher plane.
He was instantly on the pace and snatched a maiden pole position and podium in his second-ever race.
Dilbagh Gill and his Mahindra team knew they had struck gold right away and set about giving Rosenqvist whatever he needed to present his talents in the most productive way possible.
Truth was that the low-maintenance Swede just needed reliability and a few races to be a winner, and so it proved as he took a dominant win at Berlin to send Gill and his team into rightful ecstasy.
The following season saw even better initial results and as Rosenqvist led the early laps of the Mexico City E-Prix and eyed a third win from five races, headlines featuring 'title favourite' were being readied.
That all ended when his Mahindra stopped and from there, an awful run of reliability and form played out to ensure the meteoric story of Felix Rosenqvist and Formula E burned out almost as quickly as it had begun.
Still, in the pantheon of Formula E drivers, Rosenqvist has a decent claim to be in the top five. Had he enjoyed more reliability there is no doubt he'd be at the very pinnacle as a champion.
4. Sam Bird
Starts: 63
Best Result: 1st (nine times)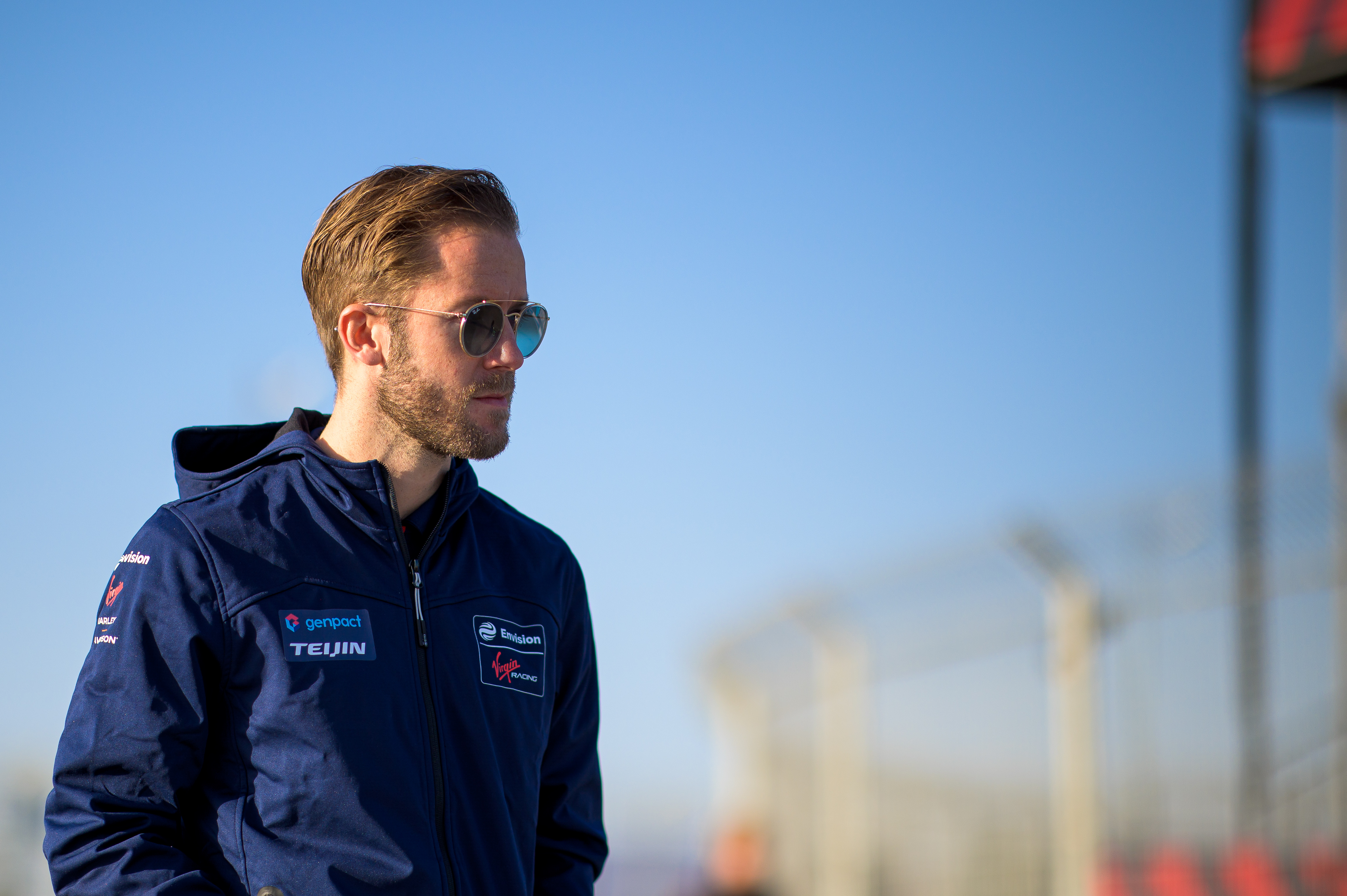 Bird was by his own admission on "the bones of my arse" at the end of 2013 when, having been poorly advised by some of those around him, he lost his Mercedes test contract and indeed any professional drive.
He was about to "become a fitness instructor so I could at least pay the bills" when salvation came in the form of Virgin Racing and he embarked upon a journey that will likely define his career.
While the Virgin Racing team took some time to gel, Bird adapted to Formula E quickly and was a consistent frontrunner, topping and tailing a fine first campaign with wins in Malaysia and London.
The partnership with DS Automobiles should have brought a title attack but instead, the French manufacturers instance on a twin-MGU set-up mostly brought frustration, although it also somehow also brought a win in Buenos Aires against all the odds.
Bird's title chances spanned the fourth and fifth seasons of Formula E, and while the first saw him just fall short to former teammate Vergne, the second nosedived at the halfway stage after a fortnight of Asian hell with the Lotterer-themed Hong Kong controversy and getting drop-kicked out in Sanya.
Presently the only driver to win in every Formula E season, Bird is a genuine top-line performer and among his armoury of skills is an uncanny and largely unparalleled ability to pull off outlandish and usually clean overtaking moves within the confines of street circuits.
Ally that to a natural feel for energy management and Bird is one of the all-round best drivers in Formula E.
3. Lucas di Grassi
Starts: 63
Best Result: 1st (ten times)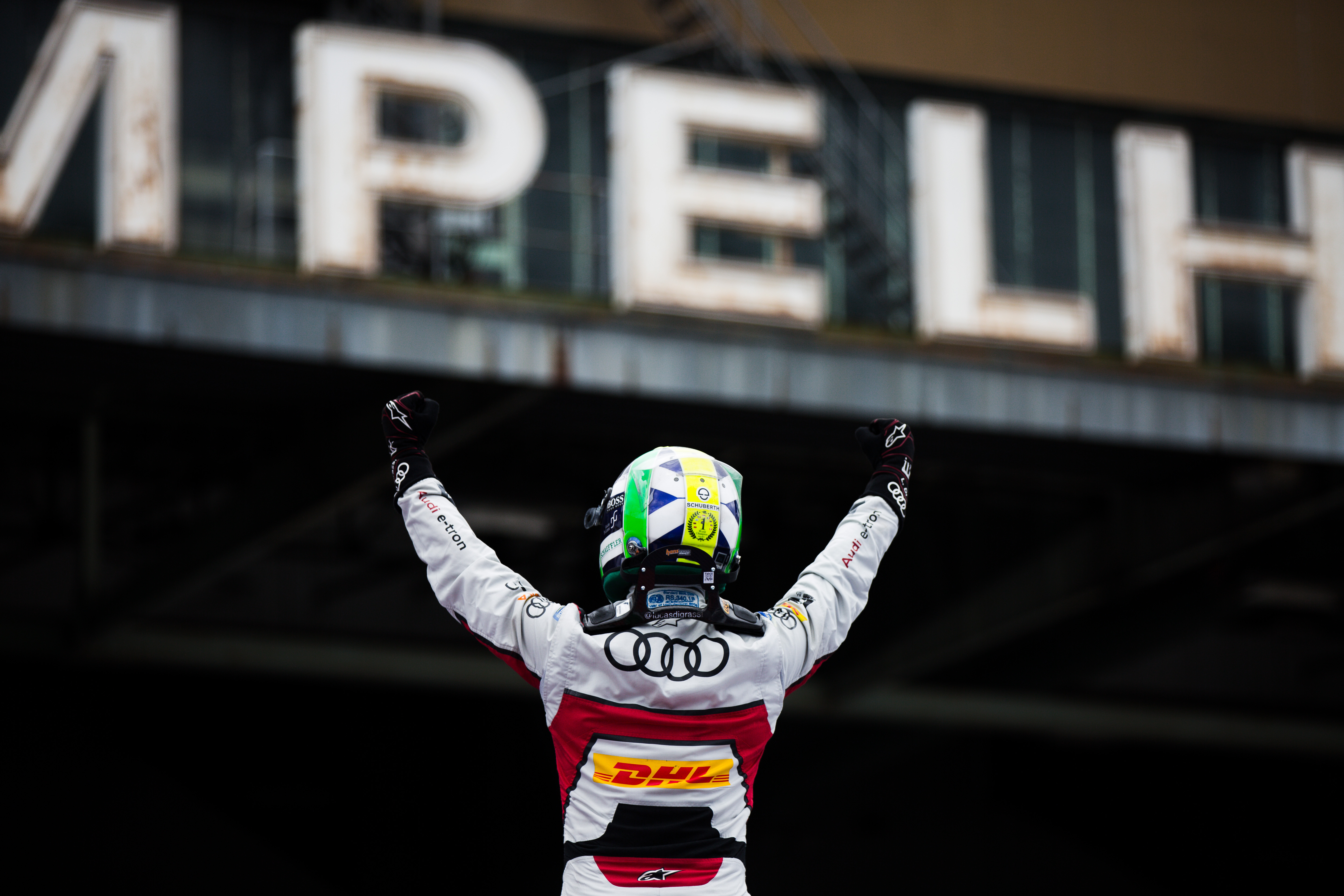 There is little to dispute di Grassi's aura as much more than just a Formula E driver with his interests in technical, political, and environmental strands of the series and way beyond them too.
But taking just his performances and standings in the championship into account he's right at the top and has proved that with taking a 15% slice of race wins and accruing more points (757) than any other driver.
This has been achieved with more than just a forceful personality and a hunger to win. Di Grassi became increasingly astute in his career decision-making around the time he fell off the F1 radar with a disastrous season with Virgin Racing in 2010.
Since that time he was reborn as the cerebral visionary, which is a perfect chronological storm melded to his former GP2 boss Alejandro Agag's prescience for an all-electric revolution.
On performances he has specialised in the dramatic. Few of his triumphs or disasters come quietly.
Consider that his second-ever 'win' in Berlin was snatched away by technical delegates in what he still considers to be an injustice; his races at the Circuit Hermanos Rodriguez are biblically epic in their complexity and drama; while he took a large part of the blame for Formula E's own 'Senna v Prost Suzuka 1990' moment at Battersea Park in July 2016.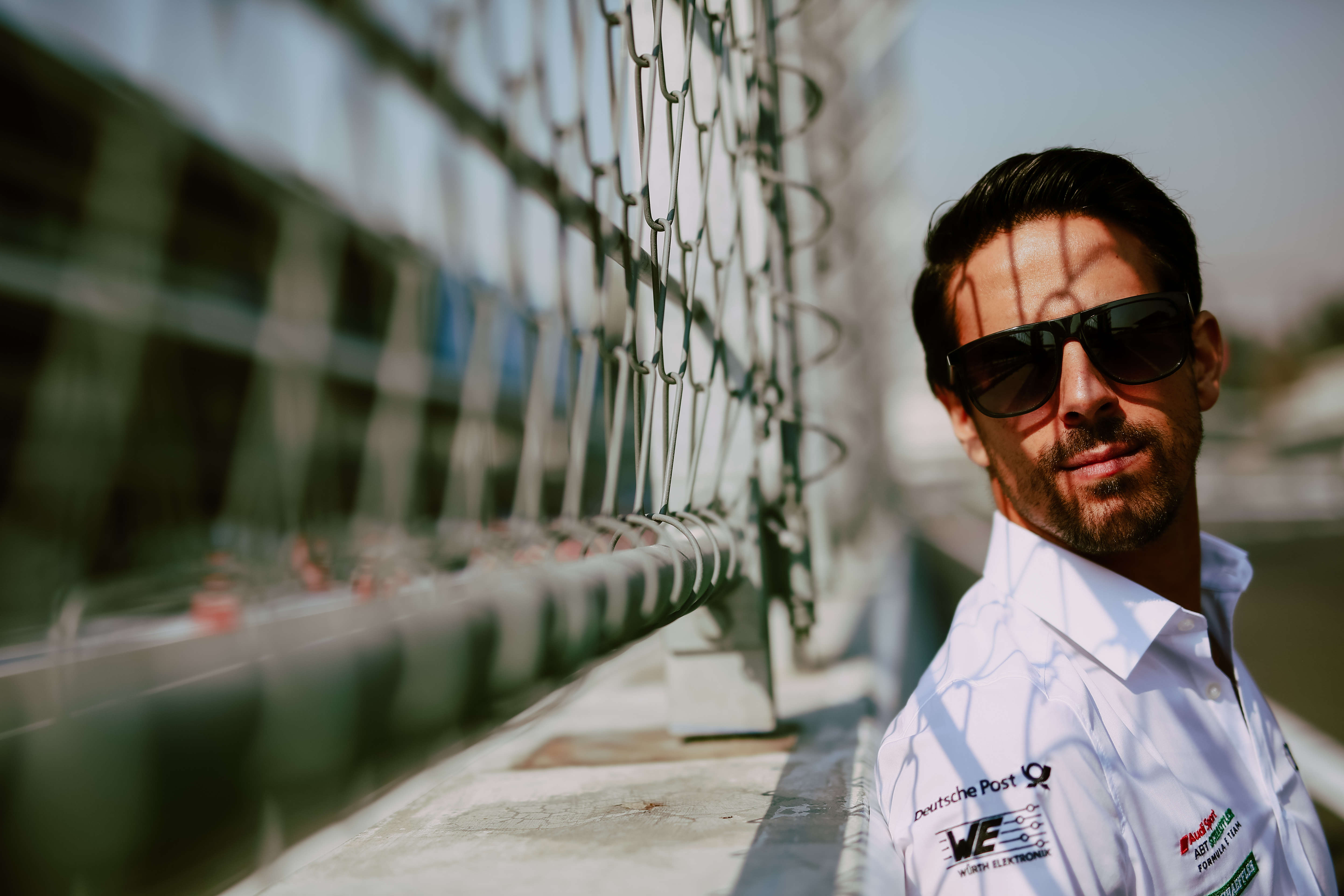 His title win in 2017 was done the hard way with a mighty clawback on nemesis Buemi, and there was also a fractured leg after a tackle at Stamford Bridge (no, really!). In short, although as different as you can get to the man himself, di Grassi has a strong claim to being Formula E's Nigel Mansell.
Small signs in recent seasons perhaps point subtly to a slight dulling of his gifts though. Qualifying is sometimes erratic. But then there is also a contradictory element in that he has become more patient in his approach to races and points-gathering.
Is di Grassi past his peak? It would be a brave person to even consider that right now for a driver who always has the capacity to spring unlikely surprises.
2. Sebastien Buemi
Starts: 61
Best Result: 1st (thirteen times)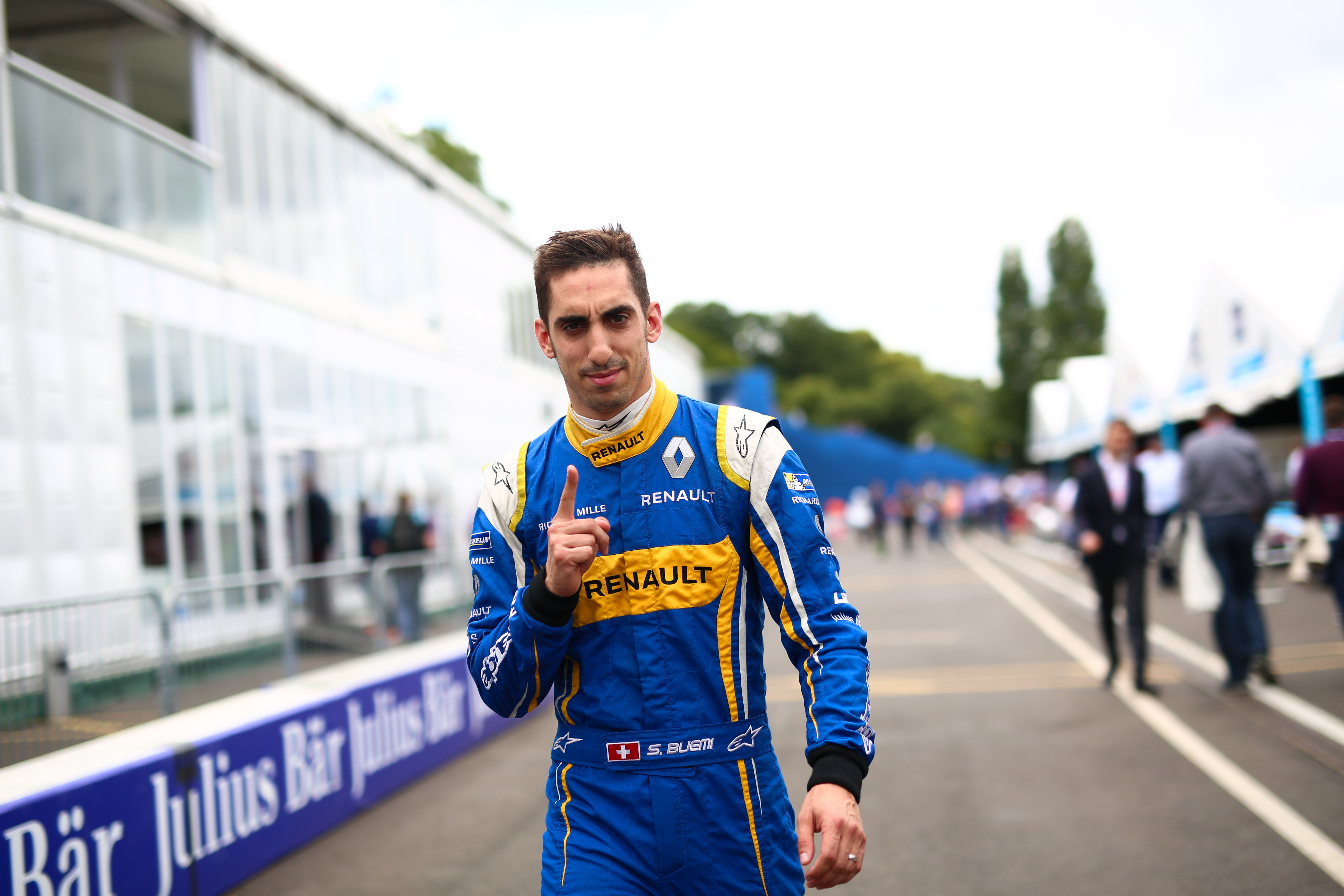 There were periods in the first three seasons of Formula E when Buemi threatened to make everyone else look just a little jaded.
This was particularly evident in the second and third campaigns where on occasion he would simply drive away from the opposition with clinical efficiency. That is a rare thing to achieve in Formula E but such was Buemi and Renault edams' class that it happened with apparent ease.
He should by rights, along with Vergne, be a double champion and the details of a ludicrous clashing situation with WEC in 2017 have been well-documented.
There is little doubt that the ripples and eddies of that period had a bearing on a dip of form in the fourth campaign when Renault also began its transition into Nissan.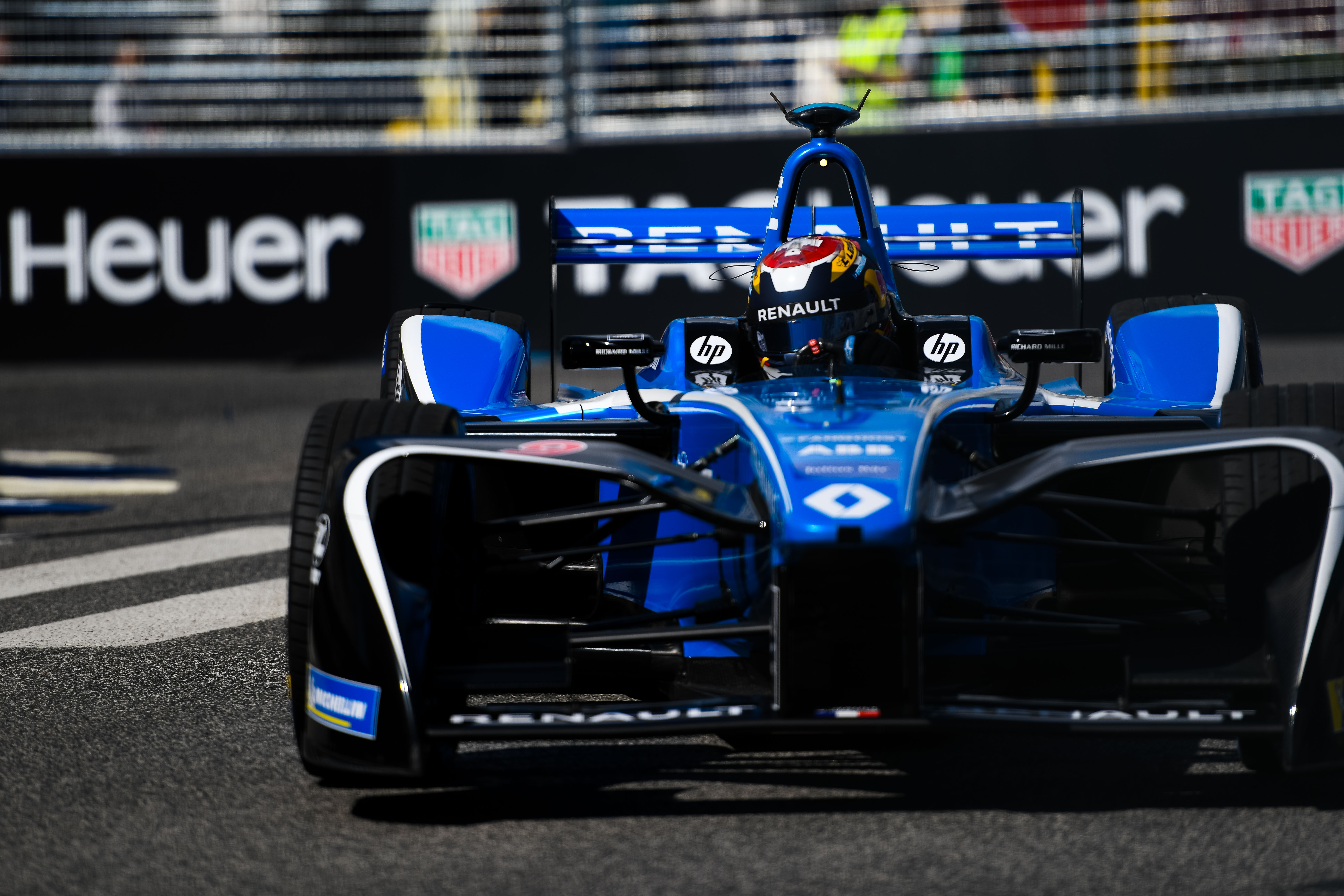 Such is Buemi's arsenal of skills that he was mostly able to excel in a complex first season as a Nissan driver. He came through it with deserved fresh plaudits for his sheer ability to excavate results in difficult circumstances.
Away from the rather lazy image of him as an emotionally triggered operator, Buemi is actually a thoughtful individual who just sometimes cannot stifle a fervent ambition to win for himself and his team.
He helped steer edams through a tough time as its leader Jean-Paul Driot battled a dreadful terminal disease. He steadied the ship with some excellent performances through an intense technical and political storm that revolved around the application of Nissan's advanced twin-MGU powertrain.
Through all of that Buemi snatched the Japanese manufacturer's first pole (Santiago 2019) and maiden win (New York City 2019) and set some foundations, which although presently stymied by misfortune, which still see him in the exclusive bracket of one of the series' top performers.
1. Jean-Eric Vergne
Starts: 61
Best Result: 1st (eight times)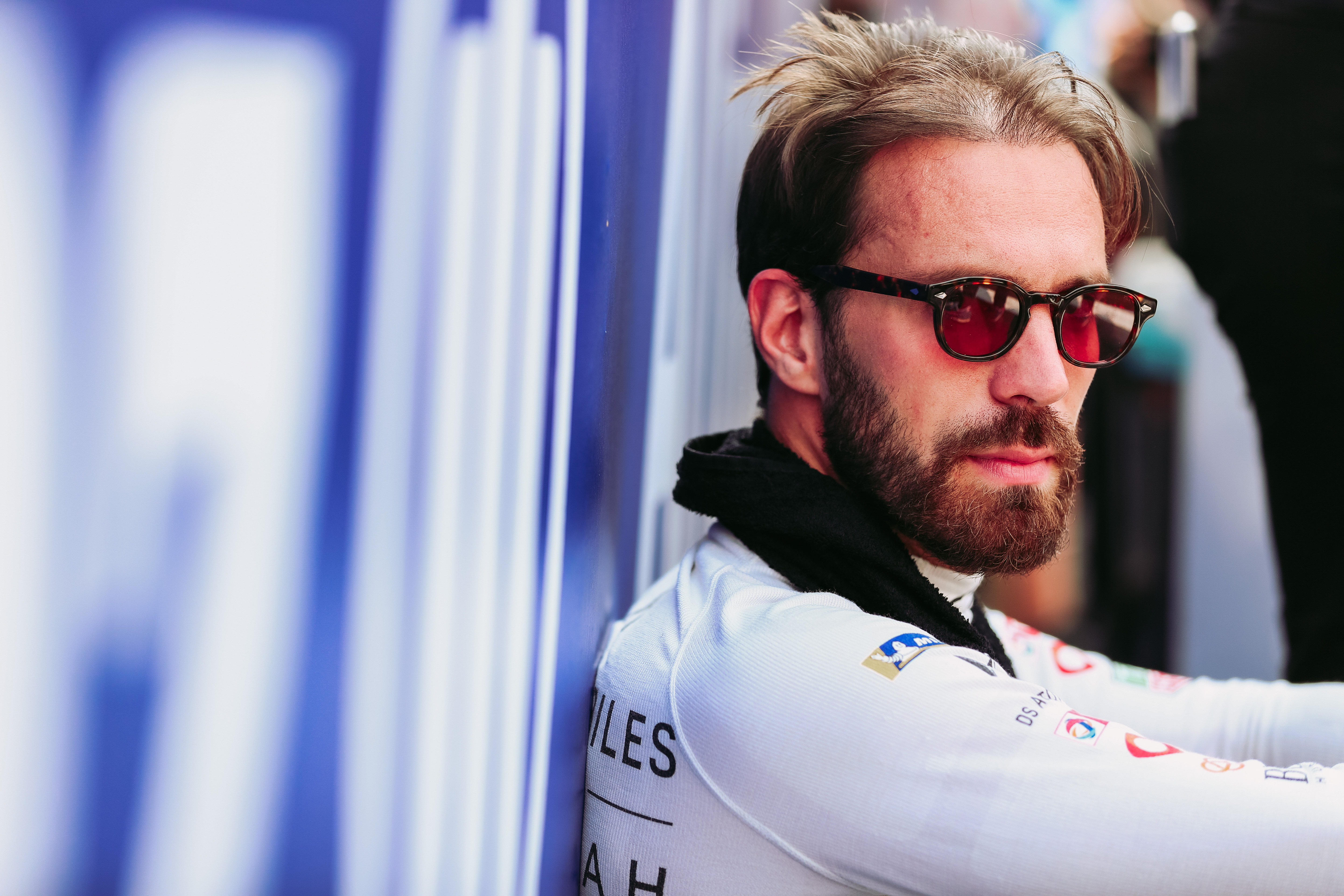 Vergne brings a great deal more than just success and a giant personality to Formula E.
He has earned his reputation as Formula E's most clinical driver and also one who thrives on the pressure to get the best out of his equipment, his team and himself.
Approaching his 30th birthday, he has a fascinating backstory that includes, like for Evans and Wehrlein, the necessary exorcism of his F1 aspirations, a complete mindset change, assisting in the birth of a new team and then delivering two brilliant title campaigns.
He's the electric virtuoso, one whose performances are revered not just by fans, pundits and commentators but also by his own team.
"He is an amazing defender, probably the best – think Punta del Este 2018 and Bern last year," one of the leading engineering brains behind his success, DS Techeetah's technical lead Leo Thomas tells The Race.
"He brings reliability [20 successive top-10 finishes, a record], he delivers under pressure – we knew we had to get the pole in Monaco and Bern to win it and he often delivers good performance in qualifying after practice problems."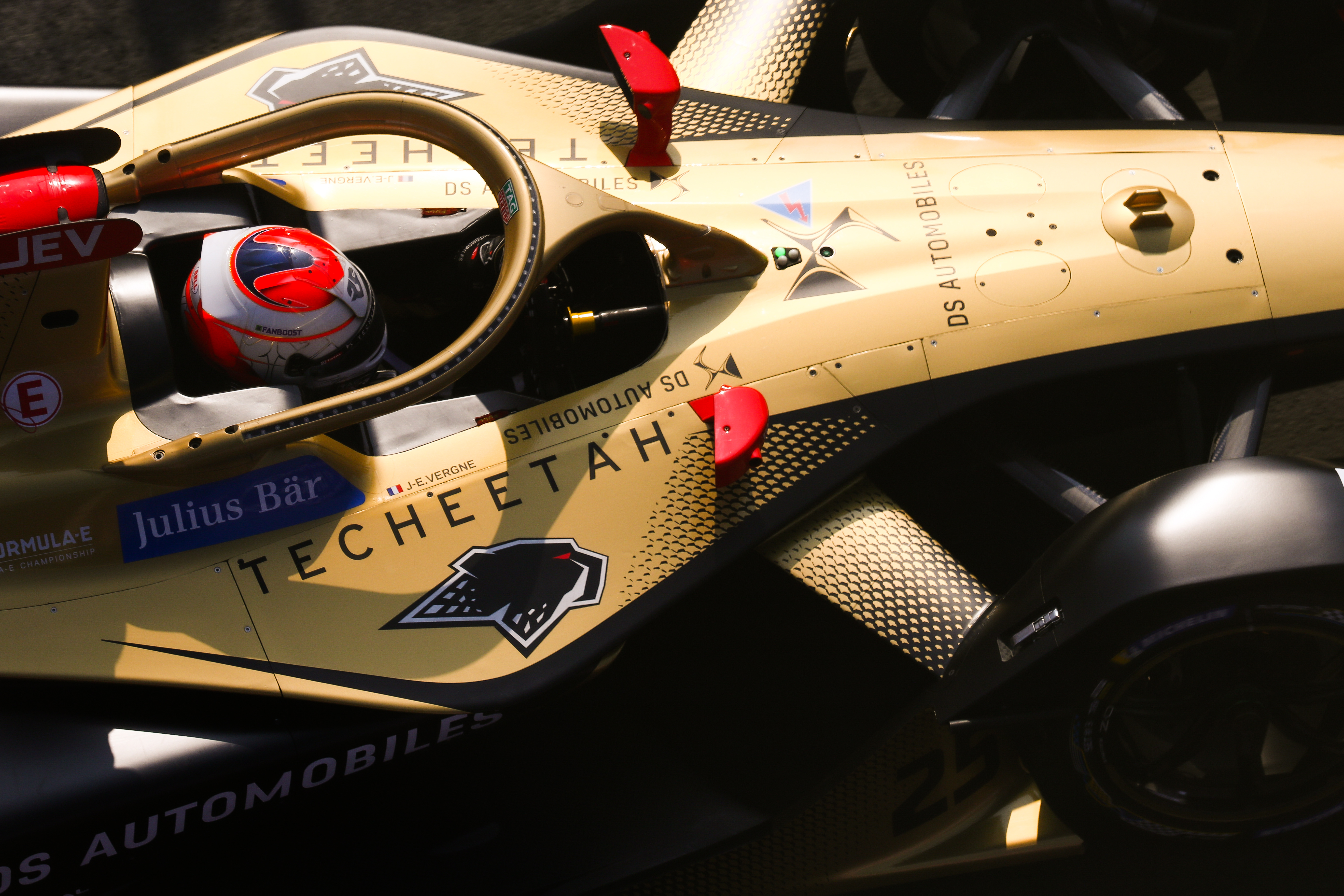 Even on poor weekends Vergne still gets the job done, as evidenced by crawling over the title line in New York last July.
As an all-round package, he's the best and the results over the last three seasons reflect that. But what is most impressive is the outlook change to major more on the bigger picture because he didn't have that particular skill in his make-up for his first two seasons of Formula E.
His annus horribilis of 2016 tested his to the limits but ultimately paved the way for 'new JEV' – a force that the previous top two of di Grassi and Buemi were unable to resist.
The interesting question will now be if he can maintain his positive mindset and win even more.
Few doubt that he will, although, with new challengers such as Evans, Sims, Guenther, and his own teammate da Costa entering the winners' circle, the double champion has perhaps his toughest challenge right ahead right now.