Jean-Eric Vergne achieved his first podium of the season despite spending ten hours in a Marrakesh hospital quarantine area after being tested for coronavirus.
The DS Techeetah driver was transferred to hospital in downtown Marrakesh on Friday morning and underwent tests after developing the virus symptoms on Thursday.
The tests proved negative but the illness depleted the reigning champions energy reserves so much that he was ruled out of the first free practice session on Friday afternoon.
Vergne ended a long lean spell and scooped his first visit to the podium since last June's Bern E-Prix after fighting through from 11th on the grid to place third behind teammate Antonio Felix da Costa and BMW's Maximilian Guenther.
"I spent the last three days in bed with this fever and I was unable to move or have the strength to even get some water," Vergne told The Race.
"Even yesterday they brought me to this hospital to have some tests including coronavirus.
"I wasn't scared because if I had it, then I had it – I didn't think I had it but you never know."
Vergne detailed how he watched DS Techeetah test and reserve driver James Rossiter take over his seat, while detained at the hospital to get his blood test results.
"I was stuck for the whole day being treated and being in quarantine at a hospital in Marrakesh and I could not get out of my room for ten hours but I watched the practice session," said Vergne.
"I was going crazy and I think there are still marks on the walls!"
"I still have a big fever now and when I got out of the car I almost fainted. I extracted everything I had.
"When I woke up this morning I was like 39-40 degree fever so I knew it was not going to be an easy day."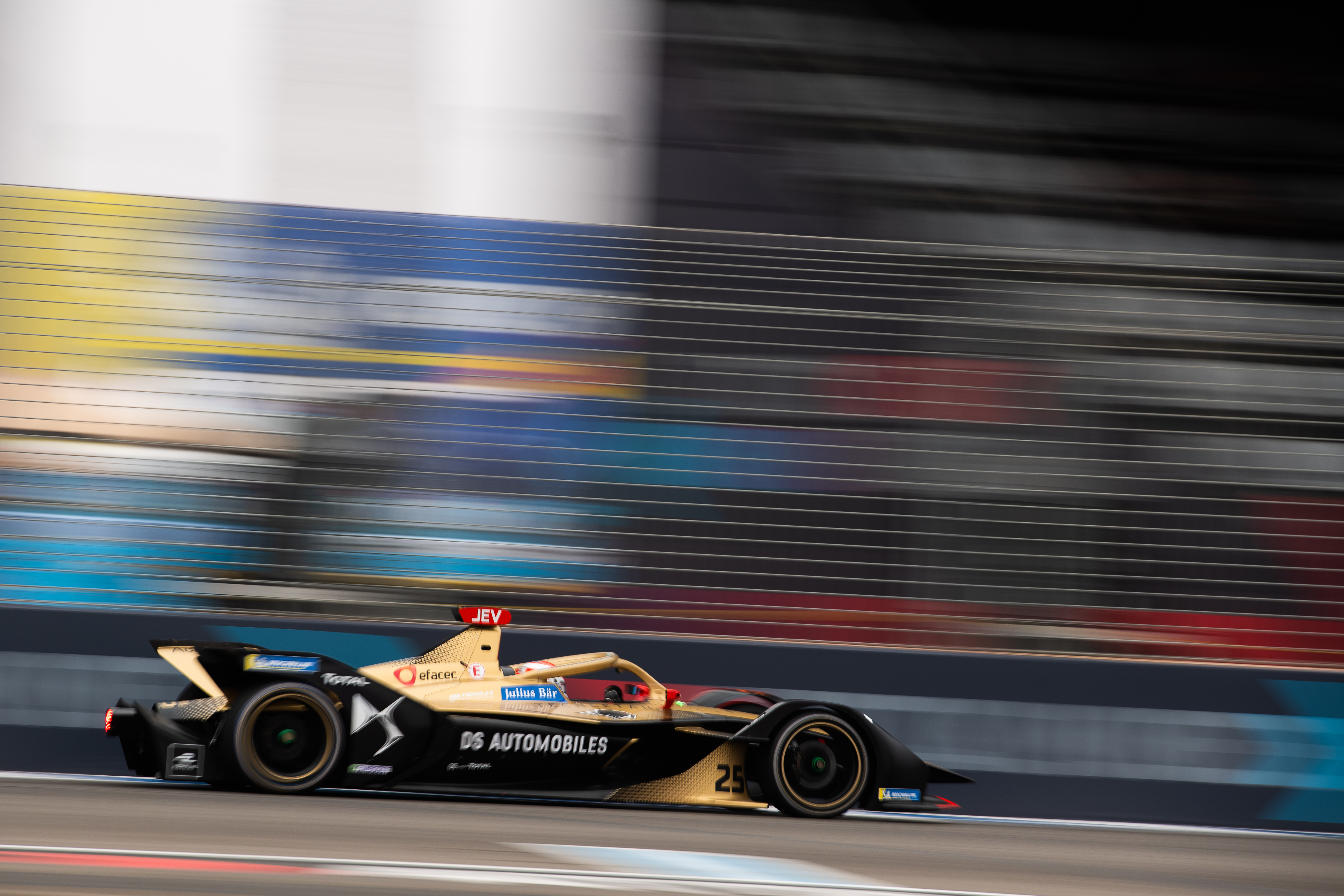 DS Techeetah's racing director Leo Thomas told The Race after the event that Vergne's efforts were helped by Rossiter who took part in his first-ever competitive Formula E session yesterday.
"His (Vergne's) performance in qualifying was exceptional not just because he was sick but also because he missed a whole session," said Thomas.
"We had to make the choice between maximizing first practice and also sacrificing Sunday with James. So, we know it was a good choice because without James' feedback in the Friday practice we would not have been able to be P11 on the grid.
"James, outside of the car, is a huge help because he knows the car well and the team also and how we all operate. He played a really big part for sure here."
Vergne's third place, allied to Da Costa's maiden win for the Chinese entered French-based team, ensured that they now take over at the head of the teams' standings with an eight-point cushion over BMW Andretti.