Antonio Felix da Costa scored a crushing Formula E victory in Marrakesh as his DS Techeetah team-mate Jean-Eric Vergne lost second on the last lap to Andretti BMW's Max Gunther.
Da Costa and Vergne have both criticised the team's strategy calls so far this season, but it appeared to be a perfectly executed race by both.
Previously struggling in qualifying, the team took pole position with da Costa while reigning champion Vergne bounced back from testing negative for coronavirus but displaying cold-like symptoms complete with a migraine to qualify 11th on the grid.
Da Costa led in the early stages but Gunther took over after the first round of attack modes. However, it appeared to be strategic for da Costa as he slipstreamed and remained within a couple of tenths of Gunther, allowing the former to save energy.
After taking his final attack mode earlier than Gunther, da Costa got the undercut and stretched a margin.
As Gunther slipped back, da Costa was able to stretch his lead out to win by 11.427 seconds, the third largest winning margin in Formula E history.
He is also the ninth winner in nine races, a Formula E record.
Vergne had scythed through the field and despite his illness, fought his way past Gunther in the closing stages to take second.
Twice Vergne robustly defended at Turn 1, but on the last lap at Turn 11 finally succumbed to a lack of energy and handed second to Gunther.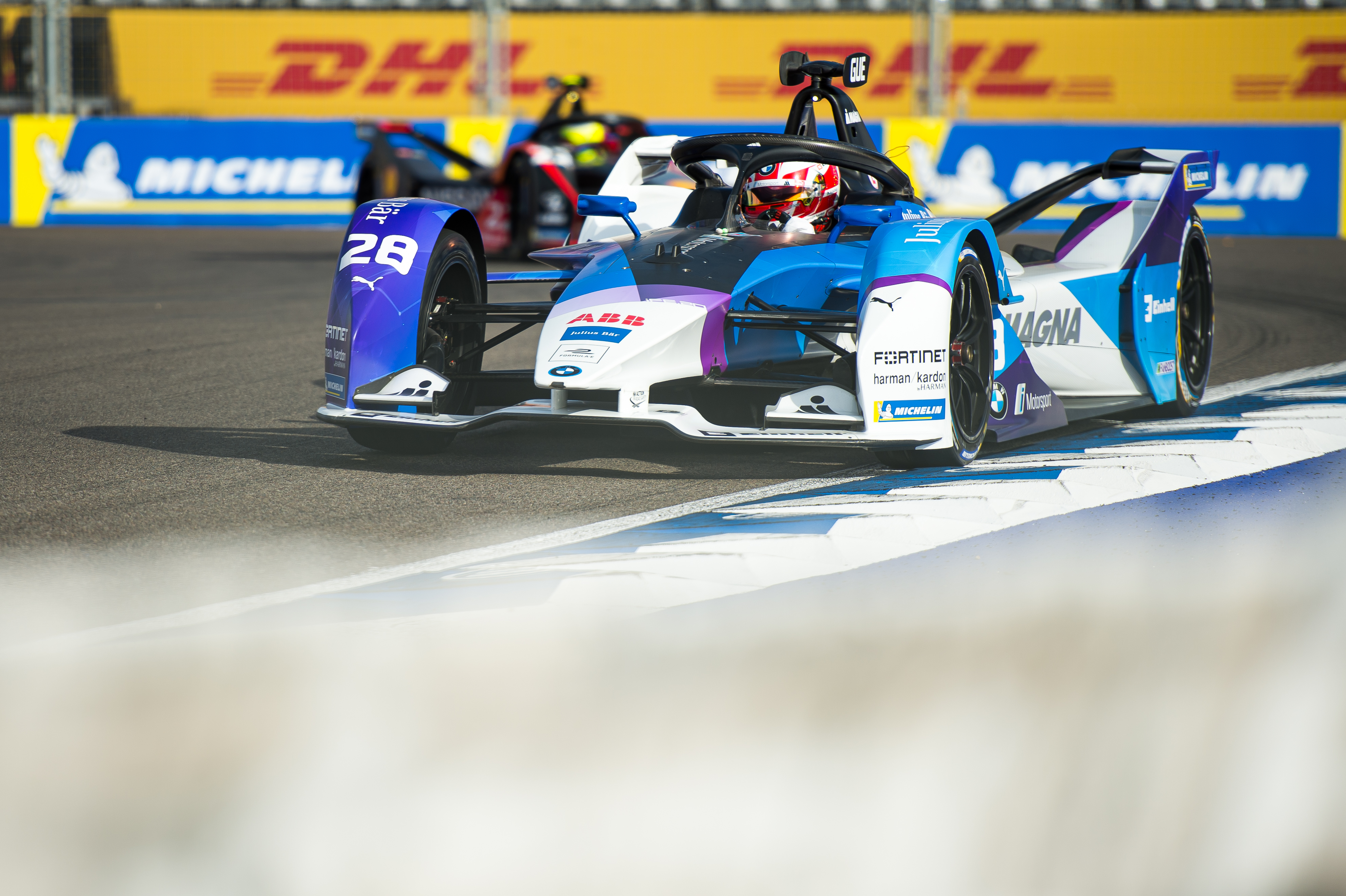 Previous Formula E champion Sebastien Buemi closed in as well but was unable to usurp Vergne in the same way as Gunther, taking fourth.
Eduardo Mortara secured fifth after early battles with Porsche's Andre Lotterer early on, Venturi's Mortara benefitting from Alexander Sims's last lap retirement from sixth on the last lap with an apparent loss of drive.
The story of the day had been Mitch Evans and Jaguar, after a strategy gaffe meant Evans missed the chequered flag in qualifying and his lap time didn't count, securing a back of the grid starting place.
He saved energy early and absolutely ripped his way through the field, boosted all the way to sixth with Andretti BMW Sims's retirement on the final lap.
Audi's Lucas di Grassi battled hard with Mortara and Lotterer early on and sealed seventh, ahead of Lotterer.
Buemi's Nissan edams team-mate Oliver Rowland slipped to ninth, ahead of the top Virgin car of Sam Bird.
Nyck de Vries had been third but was awarded a drive-through for overpower during regeneration, then stormed from last to 11th in the order.