The physical sparring in leafy Parc O'Higgins was plain for all to see on Saturday.
But more subtle jabs and a degree of shadow boxing also played a vital part in a Santiago race that went the equivalent of a full 12 rounds.
Adapting strategies were always going to be actioned at some stage of the 45-minute plus one lap race. The scorching 35 degree heat turned this asphalt and concrete Frankenstein of a track into an engineer's own private horror show.
It was that final tantalising lap that both literally, and in the wondrous world of modern motorsport from a simulation standpoint, had a strong say in who would take the shiniest pots away from Chile.
Managing the pace, available energy and the all-important battery temperature were all equally crucial as it became apparent to teams that the race could go for an extra lap than had previously been modelled by some of them.
As the race progressed BMW i Andretti had a little play with the opposition, not in a smug or patronising way but more through an evolving necessity.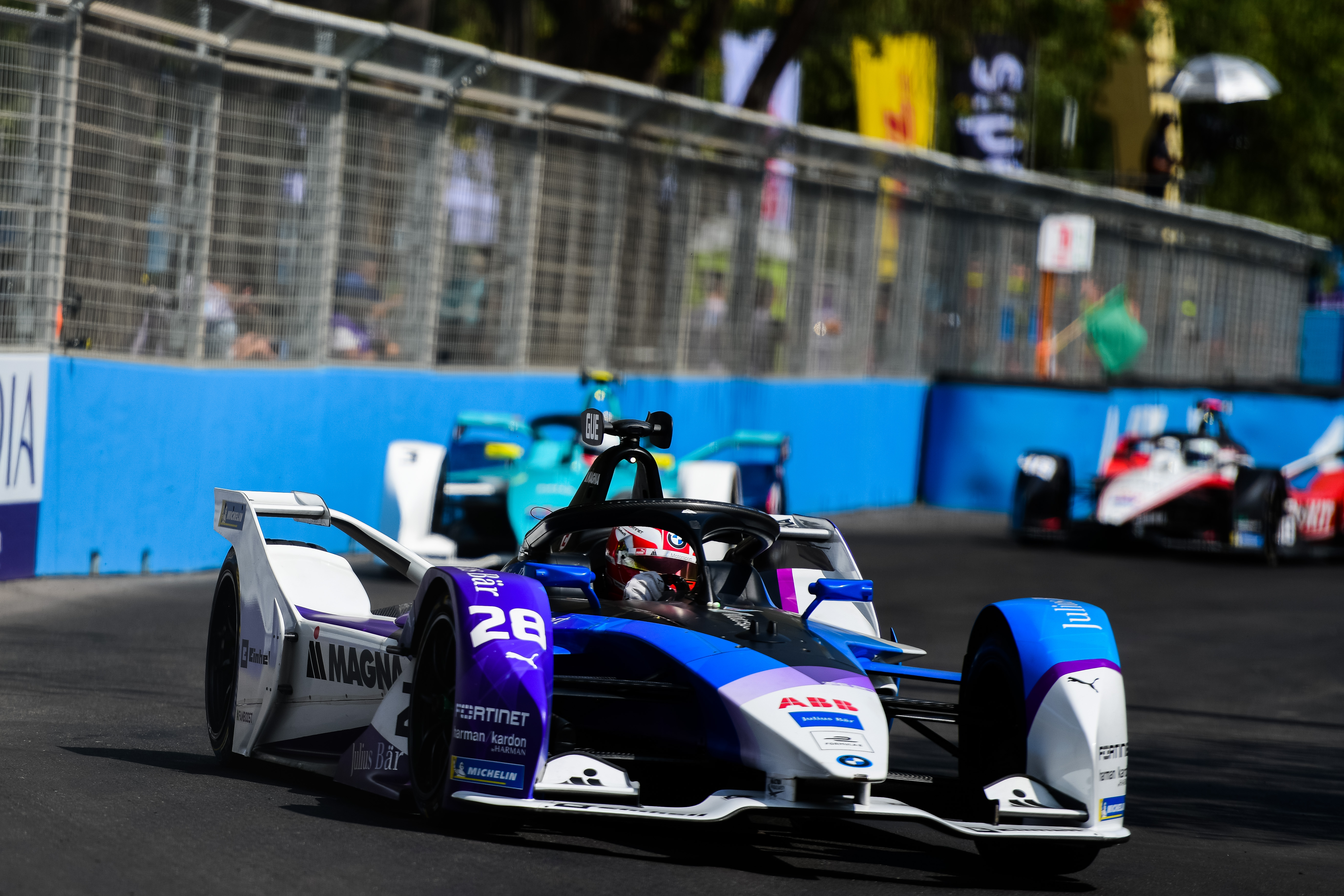 It turned down the pace on Maximilian Gunther's BMW in a crucial middle portion of the race to bank a cushion. Would this regrouping prepare the young German for a final flourish that would nail any pretenders to the canvas floor in the closing laps?
"We knew that it was unlikely we could run as we wanted to run the whole way," BMW i Andretti Motorsport team principal Roger Griffiths told The Race.
Once clear of early leader Mitch Evans, Gunther pulled out a buffer on the Jaguar but was then told to cool his boots.
"When he got passed by Antonio, it was like 'don't panic, get your head down, go after him'" :: BMW's Roger Griffiths
"It was right on the cusp, though," admitted Griffiths. "We were in a situation where we thought that if we had a bit of a cushion to Evans, that would be the time to dial it back a little bit, and that paid off for us in the end."
Running out front in clean air also helped the cause and perhaps bought a couple of degrees of margin on Gunther's battery temperature. Once at 72 degrees the battery will shut off and require a reboot.
This was where the decisive moments of the race really lay, because Antonio Felix da Costa had been in full furious battle mode with a typically bellicose Eduardo Mortara and even his own DS Techeetah team-mate Jean-Eric Vergne, who is one not averse to sharp elbow action.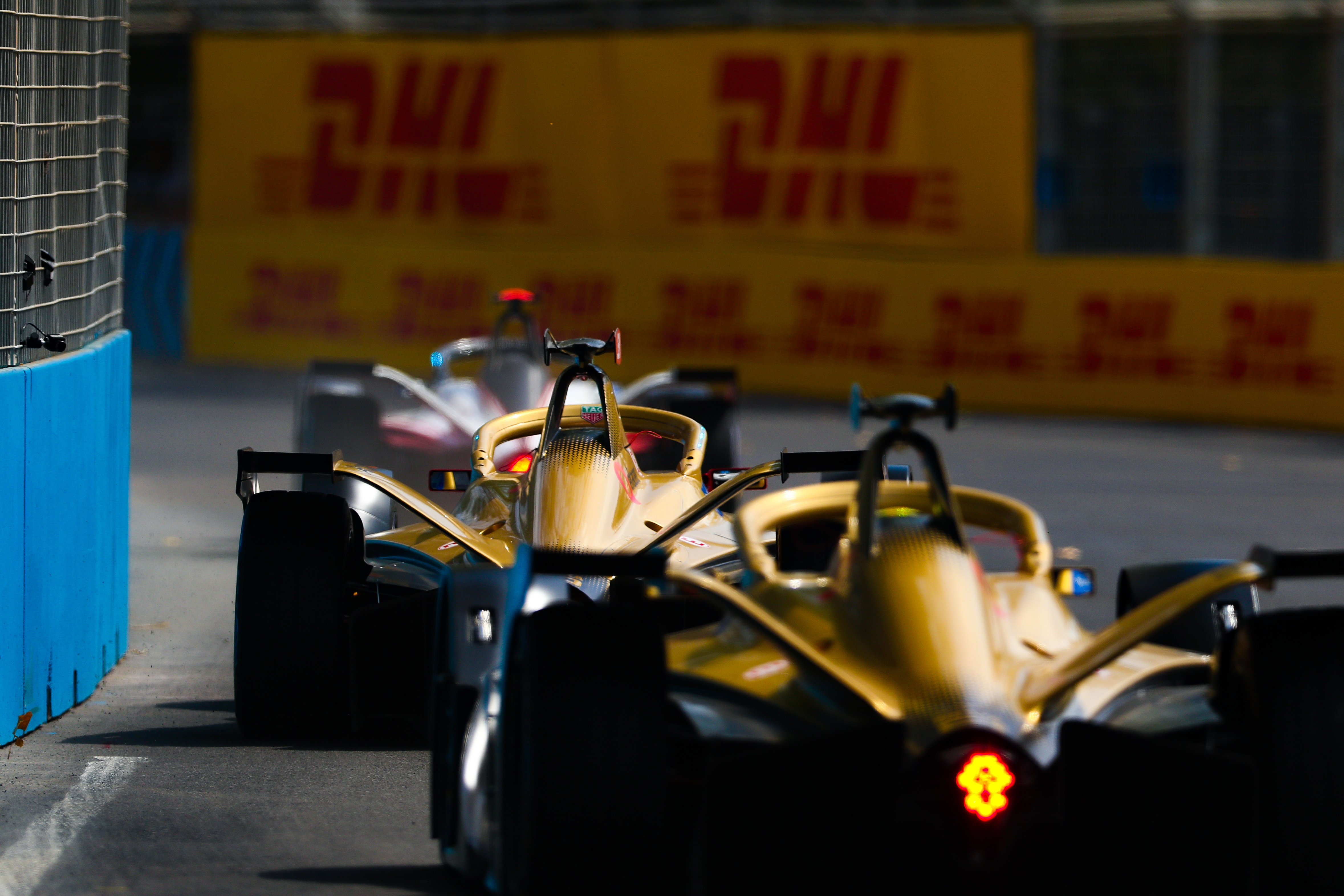 But where had the pace and efficiency of the BMW really come from?
There had been warnings for rivals in the practice times throughout both of the crucial early morning sessions. These were telling and BMW was both strong and consistent.
The section of the slippery track incorporating the long curving backstretch, which with the removal of last year's grotty chicane, stretched out in front of the drivers like a dusty asphalt dancefloor, was where Gunther passed Evans in a delicious and decisive move. Yes, the Jaguar was coasting somewhat but you don't get open invitations from Evans – ever.
A bit of good old fashioned code-breaking played a part too. Formula E has the lot when it comes to narratives and plotlines, that's for sure.
Rival teams listen in to each other's team radios, of course, and on this occasion it paid off handsomely for BMW.
"We knew our own situation, and we knew how he [da Costa – once of BMW, remember] was running," said Griffiths.
With BMW keeping its man appraised of what was going on, Gunther was "not panicky" when he got passed by da Costa in a rough-house move with the clock ticking down.
If the DS Techeetah's pace had been a little bit higher mid-race instead of being clogged in the mire of the lower top 10, then an extra lap could have been applied to the race.
The sums were offset a little by the surprising high pace but the BMW powertrain, super-efficient last year but largely unexploited, was now coming into its own.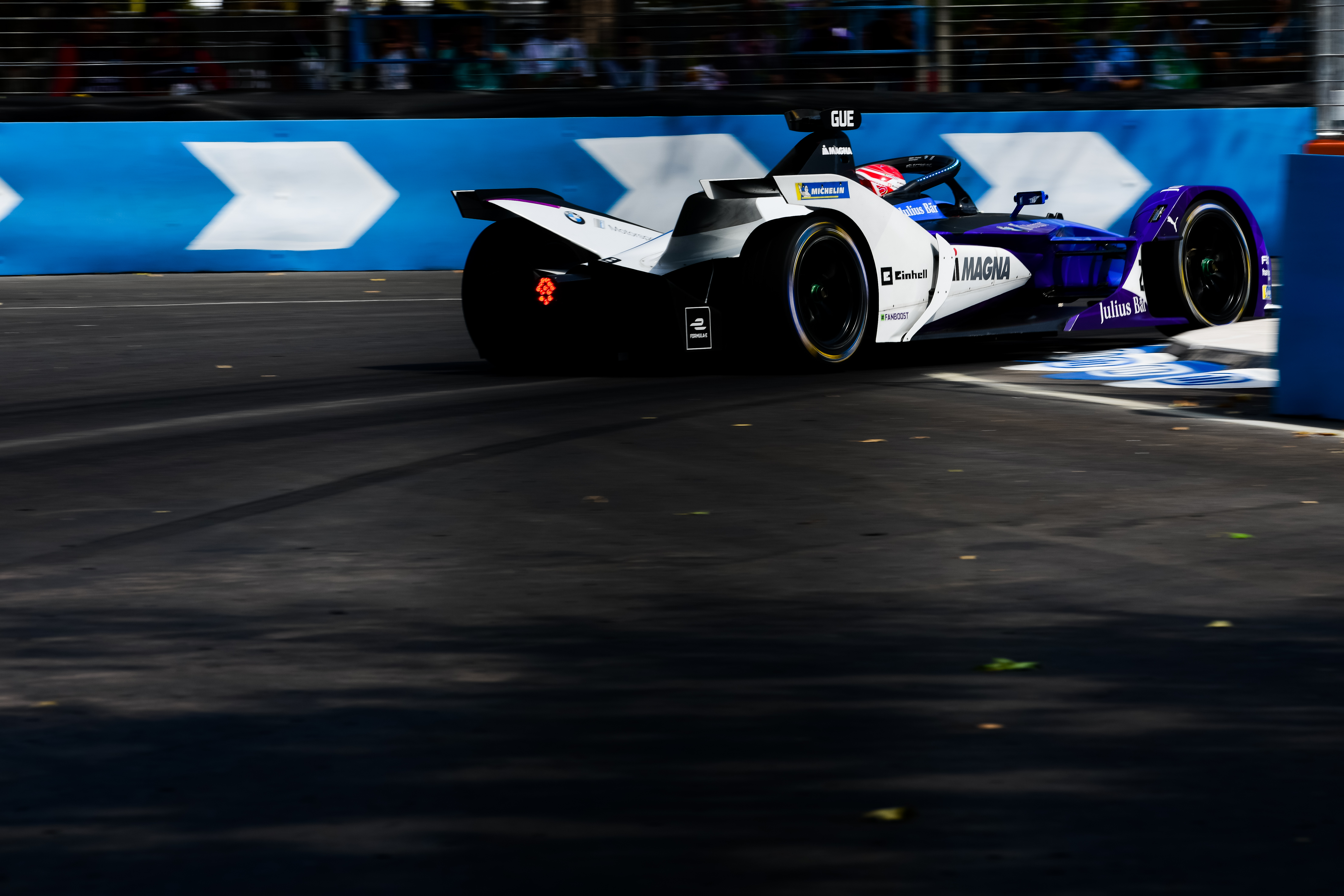 "We were telling Max to look forward and we were keeping him appraised of the energy situation, and that we felt we had a bit of margin on battery temperature," said Griffiths, whose front line of engineers, and no doubt a few mission control domiciled ones too, were hearing concern within the articulation of DS Techeetah engineers.
What they were hearing was that it was going to be tight for da Costa to make the end of the race and some corrective action in its death throes might be needed.
"When he got passed by Antonio, it was like 'don't panic, get your head down, go after him,'" explained Griffiths. "'We've got two laps left, you can do it boy.'
"He [da Costa] is going to have to manage his battery temperature, his pace is going to drop off dramatically."
It did. Gunther followed the advice, and within sight of the chequered flag the 22-year-old looked straight ahead, bounced back off the runners-up ropes and delivered the killer blow to become Formula E's youngest ever victor.