Eyebrows were raised when Chip Ganassi Racing went from four cars to two for 2018. But Scott Dixon destroyed the pre-season doubters with a phenomenal year on the way to the title – and with no disrespect intended to Ed Jones, the 2019 line-up only looked better when Felix Rosenqvist joined.
However, the year – despite starting brilliantly with Rosenqvist on pole for the St Petersburg opener and Dixon winning the race – was a bit of a nightmare by Ganassi's lofty standards.
While Rosenqvist fitted in on street tracks – like the ones he had competed and won on in Formula 3 and Formula E – ovals were a new ballgame. And Ganassi just couldn't get everything hooked up quick enough.
"As a rookie you try to rely a bit on your team-mate on the ovals because everything was brand new to me," Rosenqvist tells The Race. "And then when we knew Scott was struggling a little bit, it's kind of hard when he doesn't have the right confidence, it's also difficult for me to have it to learn in the same way.
"On the road courses I could take direction and a bit of leadership in the team, but on the ovals I don't have the experience.
"When you have a good car underneath you, everything comes together differently and it's easier for me to contribute on the ovals as well. That's definitely been a big talking point and especially around the [Indianapolis] 500, we really need to get back into winning ways. The team feels really good this year, you can feel a fire that the team wants to win and to get back to winning [on ovals] again."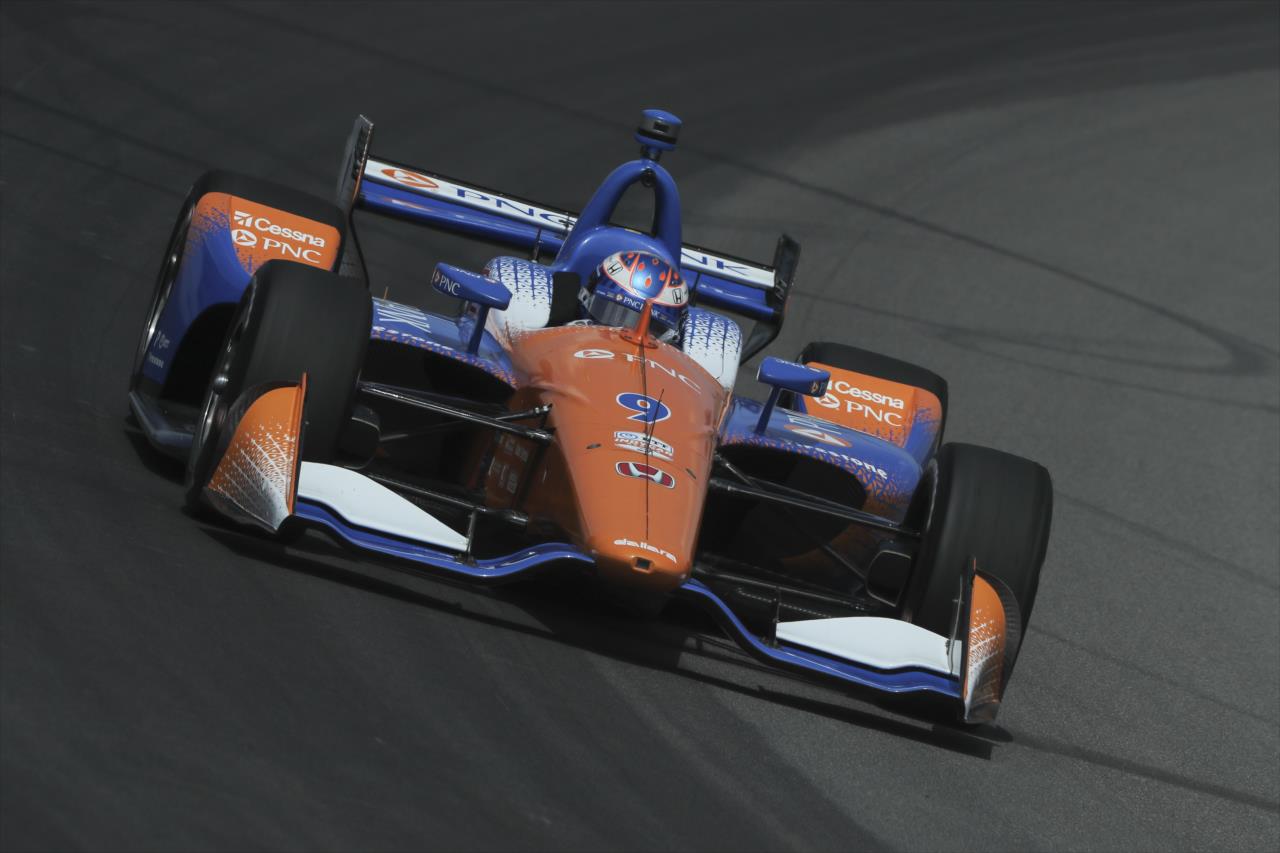 For Dixon to struggle in any way at all is unusual in IndyCar, but his average finish of 11.6 on ovals compared with 6 on road courses (series high among regular drivers) proves there was something fundamentally wrong. Compare that 11.6 to the top two in the championship: Penske pair Josef Newgarden (3.6) and Simon Pagenaud (3.8 and the Indy 500 title), and it's clear that Dixon was fighting with both arms and legs tied behind his back.
It turned the great Ganassi team into an underdog, if that's possible. With Penske and Andretti (together with 'affiliate' teams) fielding five or six cars on some events, Ganassi's pairing of Dixon and an inexperienced Rosenqvist meant a shallow pool of data to reap from, meaning adjustments and changes took longer through the weekends. It really hampered Ganassi in that sense.
Rosenqvist – even though he eventually won rookie of the year – has confessed there's work to do on his part and spent the winter months on the sim attempting to work on his side of the bargain.
"It's the biggest gap to close and my biggest focus during the winter," he added, having finished the season with six top-five finishes on the road courses but never cracking even the top 10 on ovals. "Because if I can get myself into the top five on the ovals then I think I'll have a really good package. I think if I can do that we should be able to make a leap from sixth where we were in the championship last year to challenging for the top three. It's all question marks until we get racing again. It felt like a good rookie year, especially at the end. It was nice to go into the off-season like that."
But the biggest area of improvement – if 2020 ever gets going – is likely to be Marcus Ericsson's addition.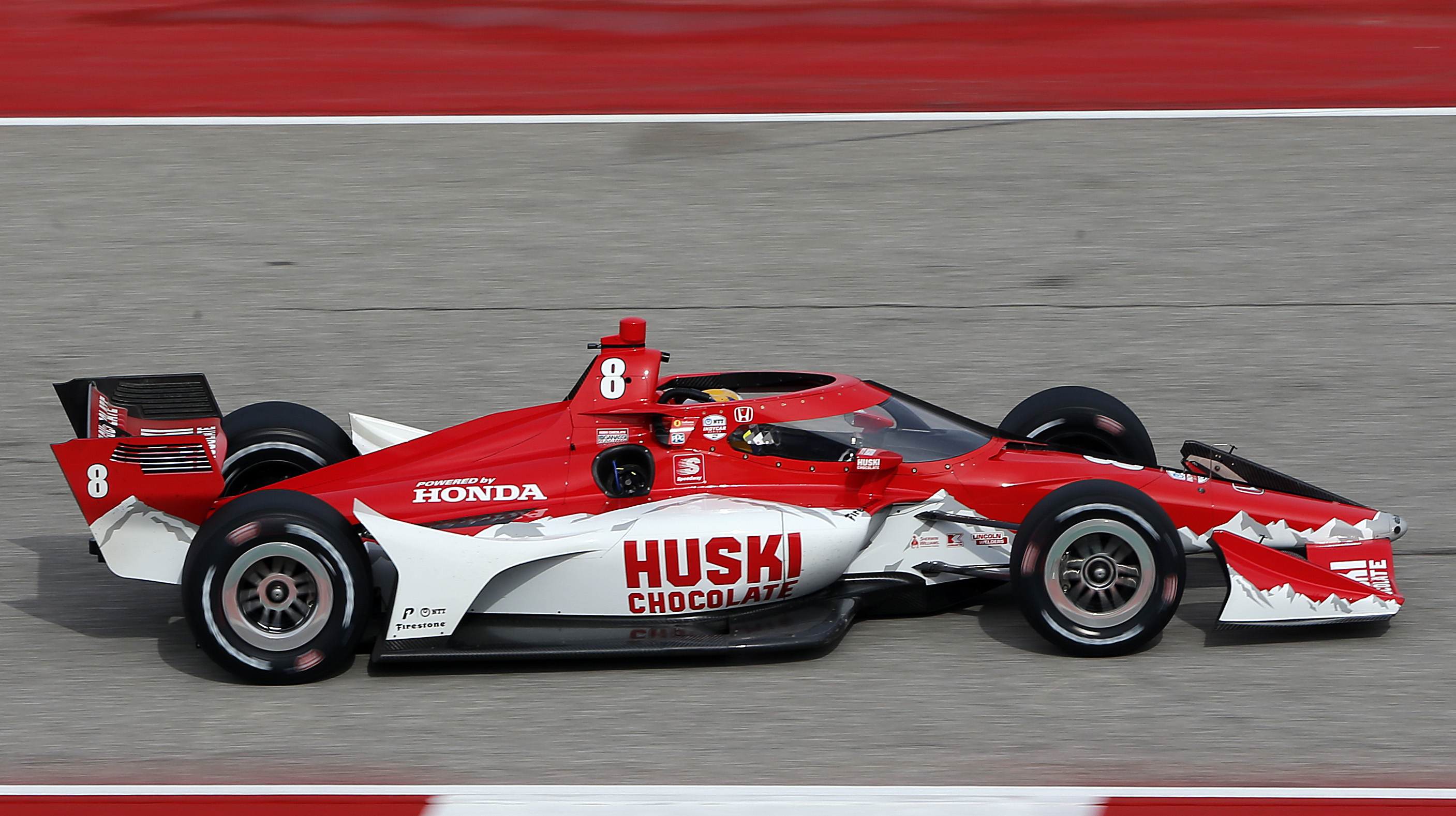 The ex-Sauber Formula 1 driver joins from what was Arrow Schmidt Peterson Motorsport. His addition means more team engineers, more data, and an extra car to take points away from Dixon and Rosenqvist's rivals. And don't count him out for a title push either, despite a mixed rookie season that boasts more than the numbers offer at first glance.
"It was because I think last year, when I spoke to Felix, it's tough to go up against Penske with three cars and Andretti – I mean five or six or however you count them – so the other big teams have more cars, and I think that's one of the reasons Ganassi wanted to add another car to fight Penske and Andretti," Ericsson tells The Race.
"Three-car team I think is a perfect set-up. I think also the fact that me Scott and Felix come from different experiences and we've done a lot of different types of racing in the past, I'm hoping and thinking us three together will really help push the team forward, to work well together to try and beat the others."
Rosenqvist adds: "We expanded our engineering department with Marcus coming into the team, so we have four or five really good engineers coming along on the IndyCar programme."
The significance of two Swedish rookies has not been lost on the American media. But for Dixon and Rosenqvist it's that extra car factor that is the difference maker. And for Ericsson, it's a chance to truly fight for wins and a title in top machinery.
Coming from the much smaller SPM team, Ericsson still scored a better average finish on ovals than Rosenqvist (13.8 compared to Rosenqvist's 17.4). In the end Ericsson was the last rookie in the standings and second-to-last in the points of drivers who had done a full season. But to judge Ericsson on that alone would be harsh, and he's definitely better than that.
"I think in terms of results I was disappointed, I expected a lot better there," Ericsson adds, reflecting on 2019. "But performance-wise there were a lot of positives, especially the way I adapted to ovals, I think that was a big positive. I felt comfortable on them straight away and had some really good runs on the ovals, and was on for a really good result in the 500 until I had a spin. There were some positives but a lot of mistakes both from my side and the team when we were on for good results.
"For me – the way I've been working with preparations this winter – this is a new chapter in my career. It's the first time since 2013 that I'm in a team that is a proven winner team and knows how to win races and championships. I did win a lot of races and championships in my junior career but then it's been a lot of years in F1 and stuff like that not competitive, cars that haven't been able to be on the podium or win races.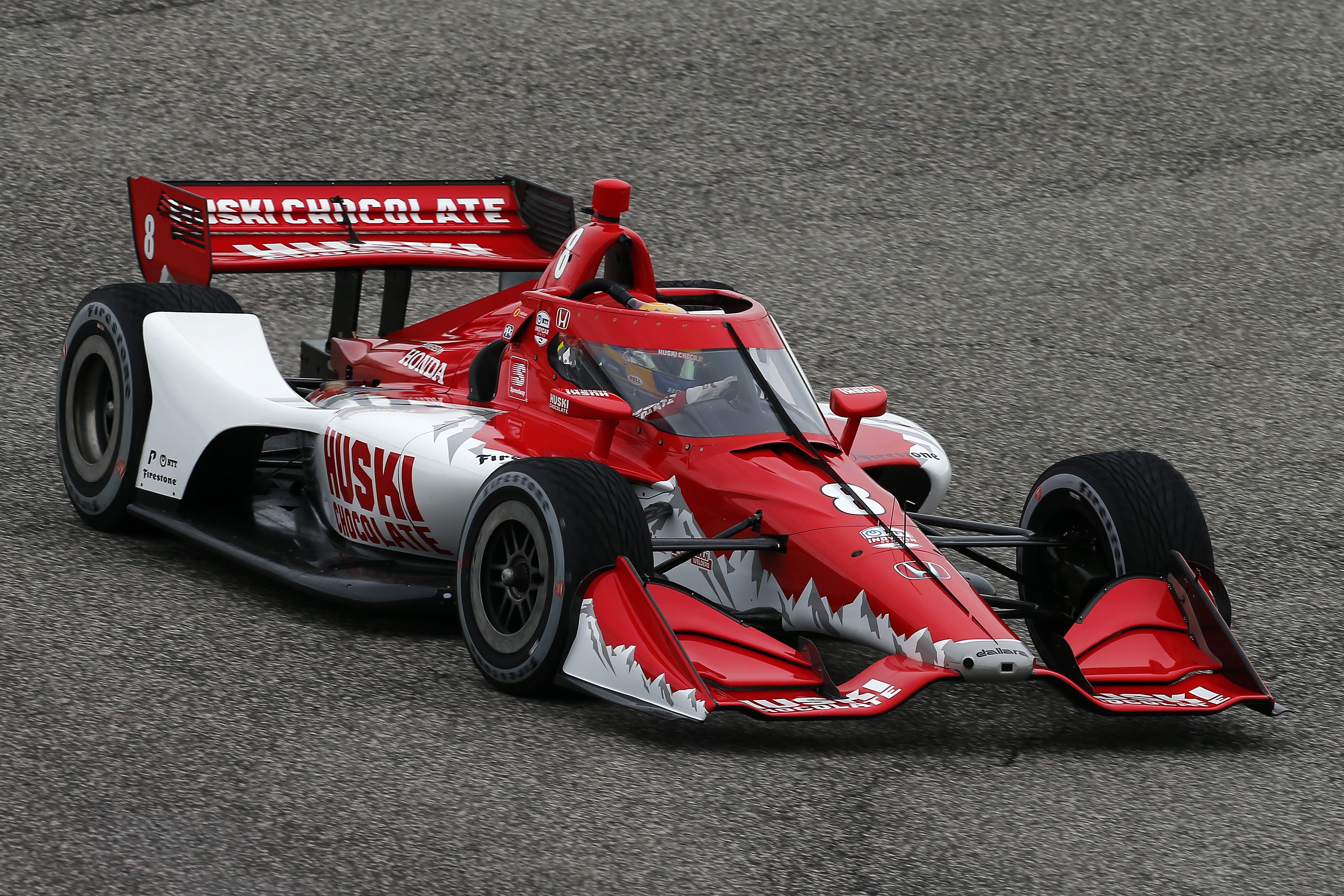 "So I've changed my mindset over the winter, I have an opportunity, and I know I have the opportunity, to win races this year if I do everything right. It's definitely a new chapter for me in my career. I've worked really hard over the winter to make the most of it and to make sure that I am ready to fight up front and win races."
There's a growing trend of drivers like Ericsson – and add his former F1 team-mate Felipe Nasr to the list – of drivers who just want to win after impressing in junior single-seaters only to be balked in F1 because only six cars can win in that championship and even then four of them are often just hoping Mercedes slip up.
There's no doubt Ericsson has work to do in IndyCar, but the machinery should be underneath him in 2020 to make a significant step forward.
Rosenqvist is in a similar situation. Rarely given a full season in anything, the Swede has always impressed in part-programmes and is no doubt quick enough for F1. Like for many others, the funding and path just haven't been there. But the switching between series has taken its toll and Rosenqvist appears to have found a new level of comfort in the fact that he has a steady, frontrunning ride in a major championship.
"I'm focusing on now and I want to win," Rosenqvist says. "I've sort of been jumping around everywhere in the last couple of years. I feel like I've found a home here, I want to stay here, win championships, that's what I always want to do. IndyCar gives not only me but a lot of guys the chance to win, because the cars are so close, it's such small details that decides if you win or finish in the top 10.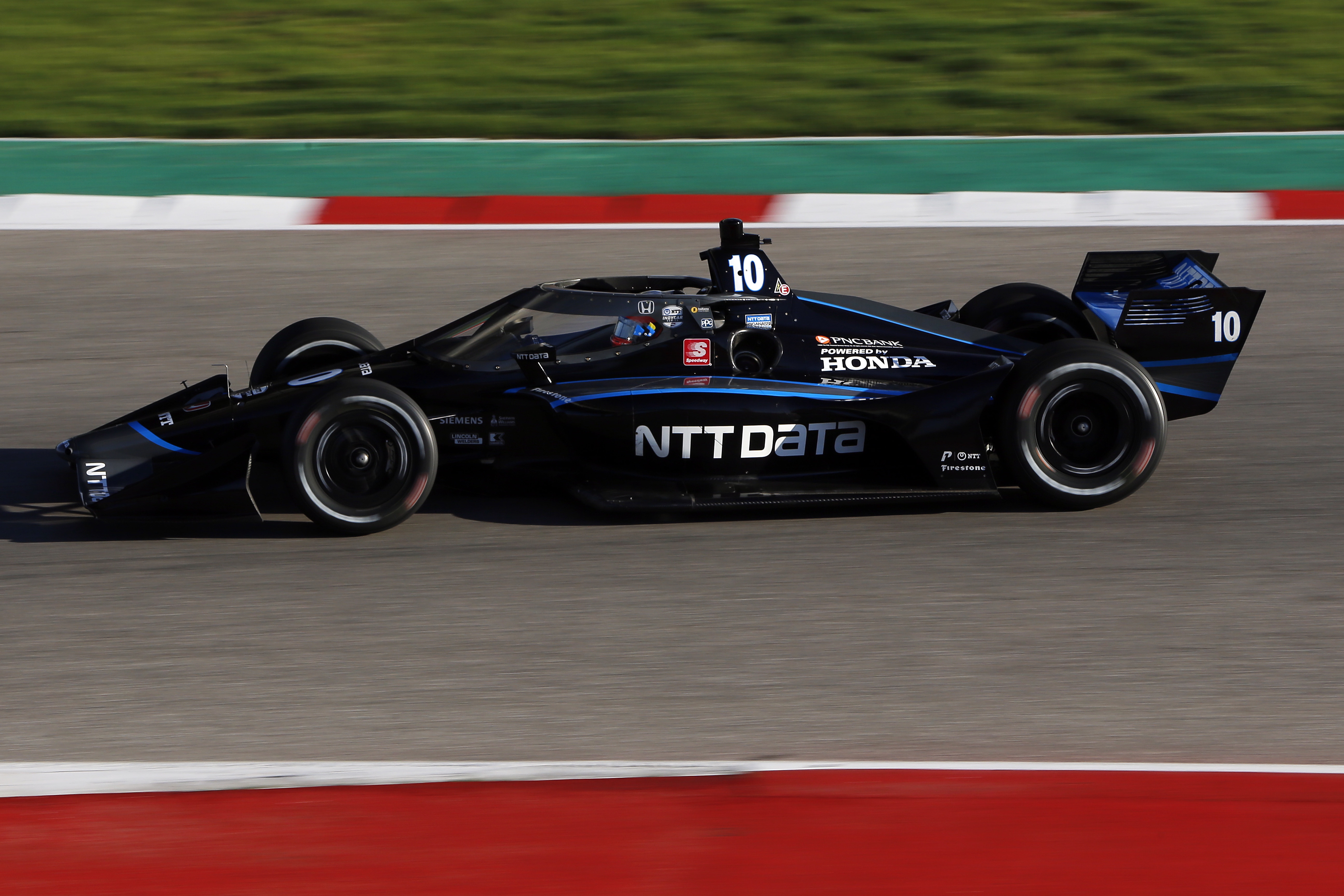 "I think it's a cool place to be, I've been lucky to race in Formula E and IndyCar over the past few years because it's so tight, the cars are close. I'm not saying I'm old, I'm 28, but when you get a bit older you want to be racing for the right reasons.
"I think IndyCar has the right reasons. All the drivers really love the championship, so I'm not thinking too much about Formula 1 to be honest, it hasn't really been on my mind the last year. It's always something that's there. You know, if IndyCar launches you into F1 – great. But it's not something I think a lot about, I'm happy where I am now."
With two incredibly motivated drivers added to one of the best IndyCar racers of all time in Dixon, Ganassi's 30th anniversary year has the potential to be one of redemption. And it's credit to the team for giving Dixon some additional firepower both in the team-mate and engineering department, as even a fractional rise in those oval average finish numbers would give three drivers a very good chance at fighting to rebound as the pseudo-underdogs no more.