Rarely does modern motorsport offer up a genuine surprise nowadays. But last weekend one driver showed how he can become a roaring success, without a wheel even being turned on track.
It wasn't supposed to go like this. After the late call to cancel the St Petersburg IndyCar season opener last Friday, one of the most anticipated storylines of the season spluttered to an instant halt.
McLaren back in IndyCar – this was supposed to be a triumphant occasion where the Arrow McLaren SP team rocked up at a track it has been strong on in the past, and took it to the 'big teams' from the word go.
Instead, a sullen crew was forced to break down the pits, packing away its hopes and dreams for the foreseeable future.
But, there was a hand around the shoulder for the team, in the shape of empathetic rookie driver Oliver Askew.
The 22-year-old steps up to the team this year from becoming the latest Indy Lights champion, and he ended his first weekend in IndyCar by helping the team to pack boxes and break down its pit area.
"I wasn't spoon-fed to do this. It's just natural for me to want to help" :: Oliver Askew
"In my 18-year racing career, I've never had a driver help tear down the pits," AMSP performance director Nick Snyder said after Askew's antics. He rightly received praise and media attention in the aftermath.
"I was surprised at how many people thought that was out of the ordinary," Askew tells The Race.
"I was surprised the team has never seen that before in IndyCar. That's how I grew up, right? Racing karts fully sponsored on multiple teams, I needed to give back in some way and show 'I wanna be here'.
"That's part of how I was able to pick up these rides, because I showed I wanted to be there and was willing to do everything it takes to be there.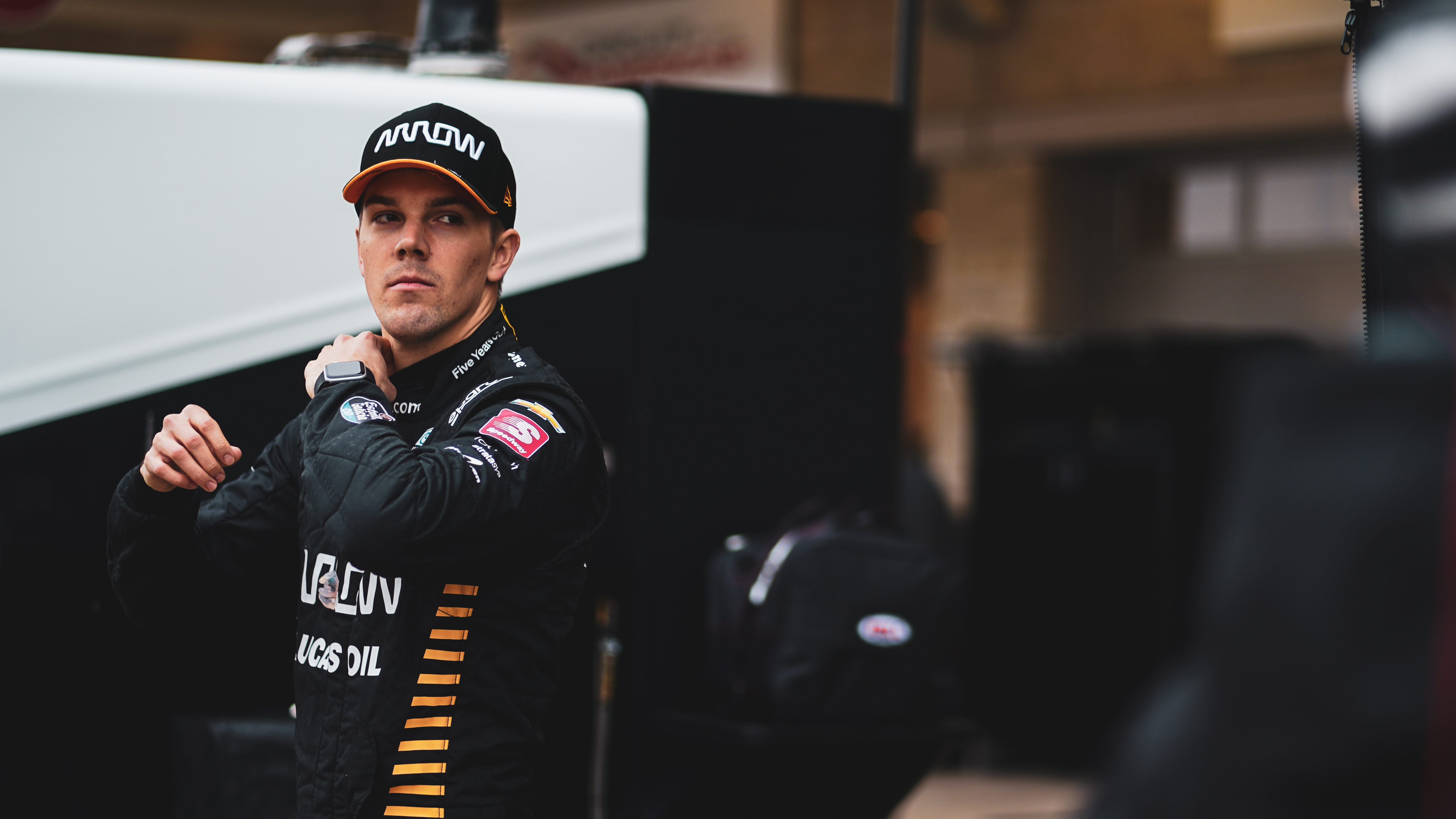 "I never really grew up turning up to the track minutes before the session with helmet in hand, ready to go racing. I wasn't spoon-fed to do this. It's just natural for me to want to help.
"Granted, normally after a race weekend when they are tearing down it's hard for us to find the time to help do that because we're normally in a debrief or something.
"It just felt like it was a good opportunity to help the guys out and [to tell then] that I felt sorry for them having to pack up and go back home.
"It was a way for me to say 'thank you' and 'sorry' at the same time."
Obviously many fans are encountering Askew for the first time, but there's actually zero reason to be surprised by this behaviour.
At 23, it has taken Askew longer than the likes of Colton Herta – the preceding year's Indy Lights runner-up and two-time race winner in his maiden IndyCar season last year. Askew follows a narrative that won't be a shock to anyone in motorsport. It's expensive, and he's had to fight for every single ride he's ever had.
In many ways, he's the perfect poster boy for the Mazda Road to Indy programme, which awarded prize money to fund each of its champions' moves up the ladder from UF2000, Pro Mazda and Indy Lights to IndyCar. He won the first ever Road to Indy Shootout at Laguna Seca against tough opposition in 2016, and that awarded the cash for USF2000 – which he won first time out.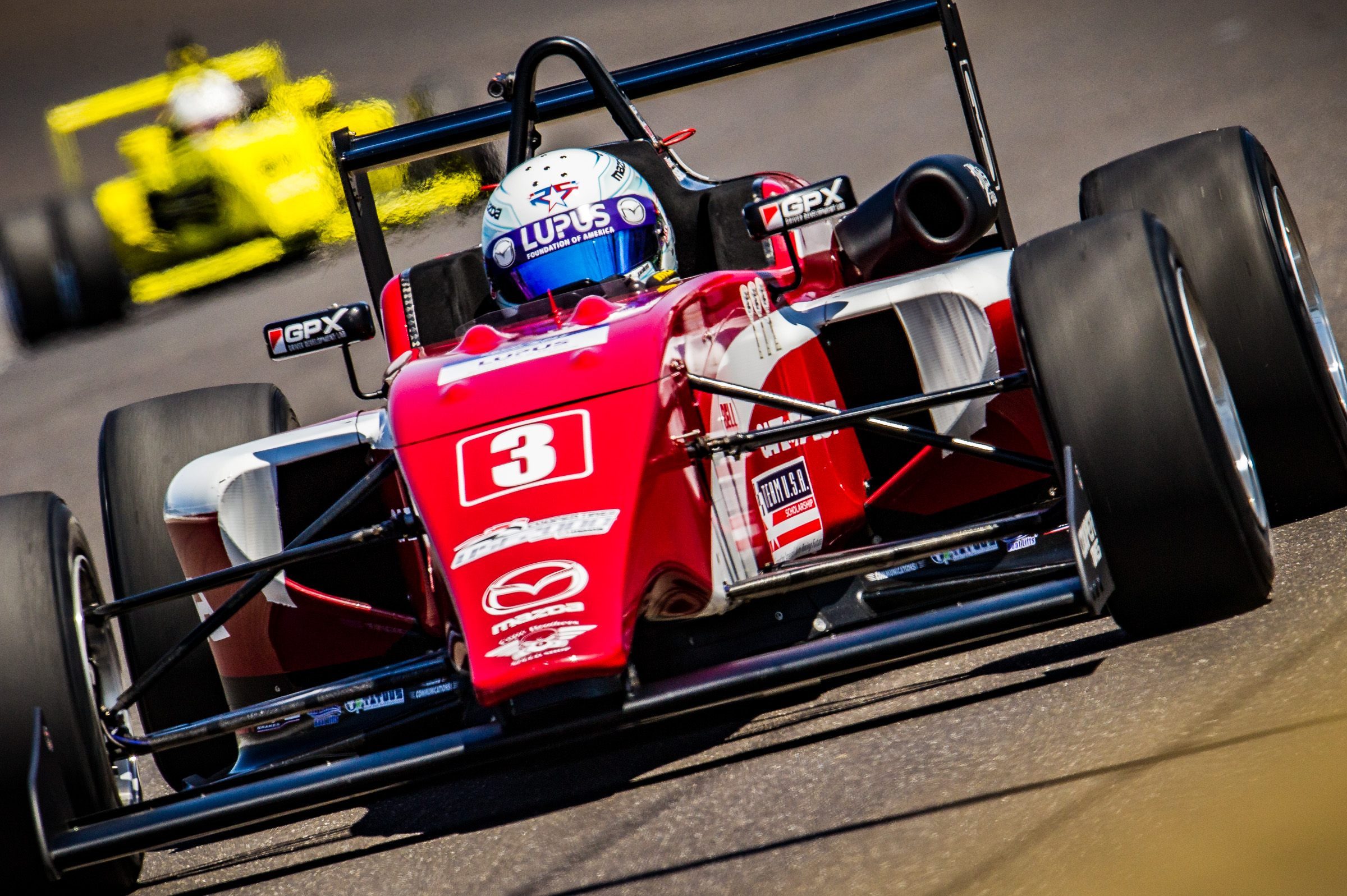 There's no doubt he didn't get the best machinery in his Pro Mazda season in 2018, but the following year everything came together perfectly after Andretti gave him a chance.
It also gave him his first taste of IndyCar and then the Jupiter native signed alongside Pato O'Ward – 2018 Indy Lights champion – for Arrow McLaren SP in 2020.
The signs have been there for a long time that Askew was destined to reach his ambitions despite his relative lack of funding.
Many American drivers benefit from the Team USA Scholarship programme, which sends two or three drivers to the UK to race in the Formula Ford Festival and Walter Hayes Trophy.
The first pairing to head to the UK as part of the Team USA Scholarship in its current form was Conor Daly and current IndyCar champion Josef Newgarden in 2008.
"When he came to us, we knew straight away this guy was very quick. We're not surprised he's got to where he has in such a short time" :: Cliff Dempsey
The scheme, helped by American-domiciled Brit and journalist Jeremy Shaw, pairs the US and Canadian imports with one of the UK's most successful Formula Ford teams, Cliff Dempsey Racing. Cliff's son Peter headed to the States and had relative success in Indy Lights before setting up his own team, so the squad knows a thing or two about racing in America.
When told about Askew helping Arrow McLaren SP pack away, Dempsey told The Race: "That's the difference for me. I keep trying to tell the young guys who race with our team: that's what you should do. You have to learn. Help the mechanics because you get more respect for that and when they are working on your car you'll always get the very best from them.
"Obviously at that level not many people do it. But at the junior level, they should be doing it. And to be quite honest even at that level the guys should be taking stuff down and help them. That it's created a stir, just shows you.
"When he came to us, we knew straight away this guy was very quick. We're not surprised he's got to where he has in such a short time."
Askew had a puncture in the Formula Ford Festival but in his first-ever wet car race, he drove through the field to second in the Walter Hayes. He and Kyle Kirkwood, his Andretti Indy Lights replacement for this year Kyle Kirkwood who tested in Formula E recently, both impressed Dempsey to the highest degree.
"We all knew then he was going to have a good career. He was brilliant," added Dempsey of Askew.
"It was himself and Kyle Kirkwood who came here and as a pairing they were probably equal to the first pairing we had – who were probably the best we've had and that was Josef Newgarden and Conor Daly.
"They were great fun to have around and be around. To be fair, credit to Jeremy Shaw for picking Oliver initially and I'm sure Jeremy has had something to do with his rise, as quick as it has been."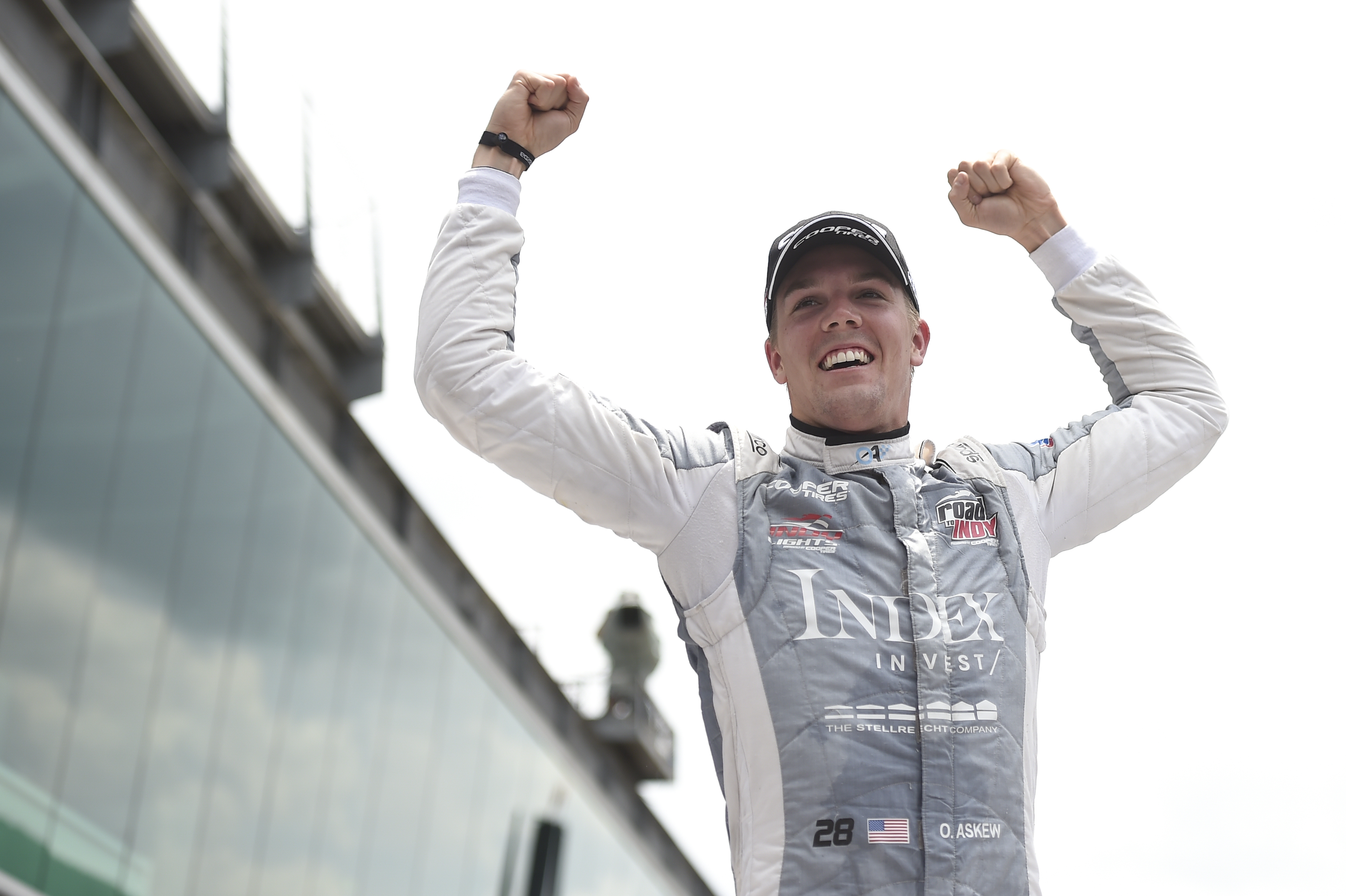 It has been rapid, but it's nice to see that, unlike many, Askew hasn't changed. He's just as willing to get his hands dirty packing the pits down as he is studying data, learning his craft and getting to know the key engineering principals of his car.
Askew's fierce competitiveness and talent on-track is clearly coupled with a lack of an ego off the track, and that means Askew has accepted vocally that at times this season, he will be there to learn and back up his very slightly more experienced team-mate Patricio O'Ward and make sure the team scores points whenever possible.
But there are times where Askew will beat O'Ward, and it won't be a severe gap between the two in the other races either.
Askew's packing down the pits scratched the surface of something much bigger, his winning attitude to match his talent on track.
It proves that we have learned something last St Petersburg weekend, despite the lack of racing. Oliver Askew will be a successful IndyCar driver, whenever the 2020 season finally gets underway.