Since the reunification of American open-wheel racing over a decade ago three teams – Penske, Chip Ganassi Racing, and Andretti Autosport – have consistently been the ones to beat.
Sure, other teams have picked up the odd win here and there, but nobody has been able to firmly dethrone the 'big three' when it comes to championship honours.
Of those 'nearly' teams, Schmidt Peterson Motorsports has arguably been the best of the rest.
Since going full-time in 2012 the team has found the top step of the podium seven times, started from pole at the Indianapolis 500, and launched the stellar IndyCar careers of the likes of Simon Pagenaud and Robert Wickens, while providing refuge for the highly-rated James Hinchcliffe after he was ousted from Andretti.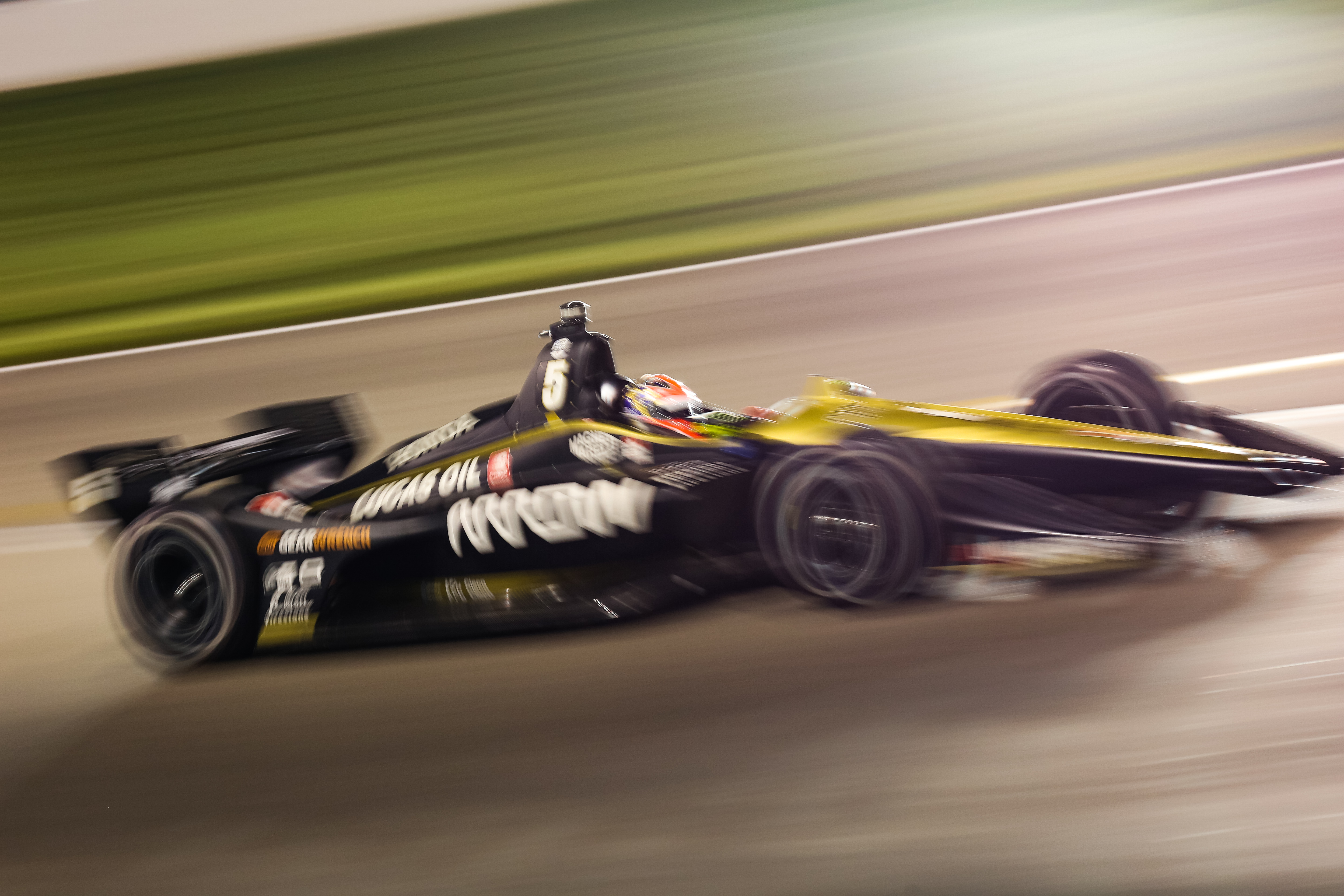 In 2020 the team founded by Sam Schmidt will take on a different identity, which is officially launched on Friday. Not only does the team have new drivers in the shape of Patricio O'Ward and Oliver Askew, but Formula 1 giant McLaren has joined in what it's calling a 'strategic partnership'.
For McLaren it's a hard reset on its IndyCar ambitions. After dipping its toe in the water with Andretti and Fernando Alonso in 2017 at the Indianapolis 500, the marque went all out last year with a solo effort at Indy – and failed to qualify.
The planned one-race programme was supposed to be a precursor to a wider involvement further down the line, but the disastrous attempt at the series' crown jewel event forced the team to rethink its plans.
"We certainly made a lot of mistakes in Indianapolis this year, and as I told everyone on the racing team, mistakes are OK as long as you learn from them and you don't make the same one twice," McLaren boss Zak Brown said when the deal with SPM was announced last summer.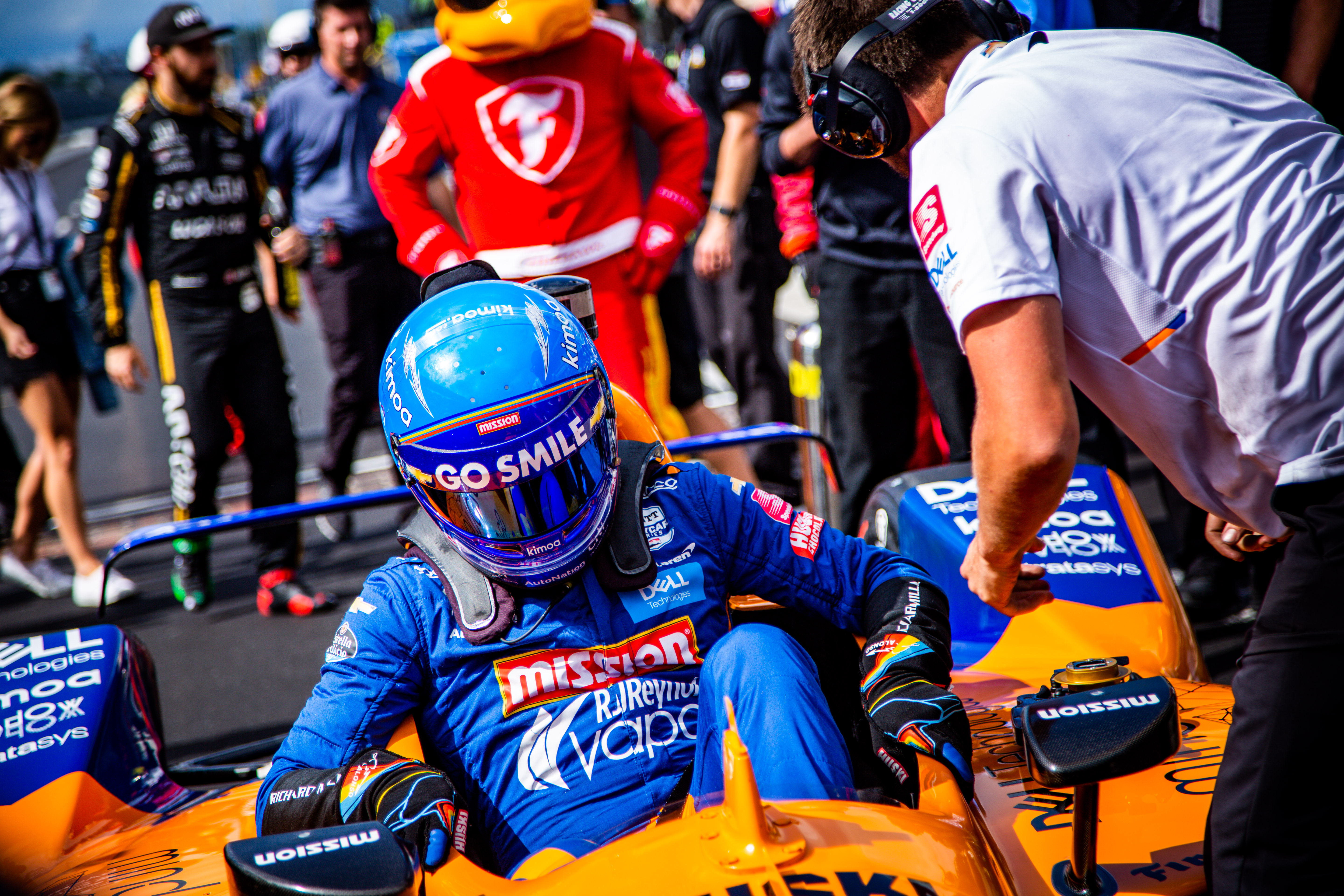 "We always had a desire to compete on a full-time basis, and the way we did it in 2019 was kind of the start of ramping up.
"However, it's very obvious that that's not the right way to do it."
Partnering with the established SPM operation is the perfect route for McLaren.
It allows the brand to join the series and put its mark on an already successful team, avoiding a repeat of its 2019 calamity. And rather than taking over the team entirely, it can focus on its own strong points and complement what's already being done, adding that extra step that could turn the big three into a big four in the coming years.
In joining forces with SPM, McLaren is bringing 'technical expertise, commercial experience and marketing strength' to the team.
Obviously with IndyCar being a spec series, what McLaren can contribute on a technical side is somewhat limited. The top three teams' performance advantage comes from their strength in depth, years of experience and generally larger driver line-ups allowing them to refine their package and squeeze every possible advantage out of the car. Having an F1 team's assistance on this front certainly won't hurt, but it might not be instantly transformative.
Yet off-track, where McLaren has often been a leader – for instance with its early adoption of social media, dedicated cartoon series, and fan engagement efforts – the F1 team can bring a lot to the table.
Having an IndyCar operation will of course help McLaren market its road cars in the States – its biggest market – too, while on the operational side key SPM personnel have already spent time with McLaren's F1 team to see what they could learn.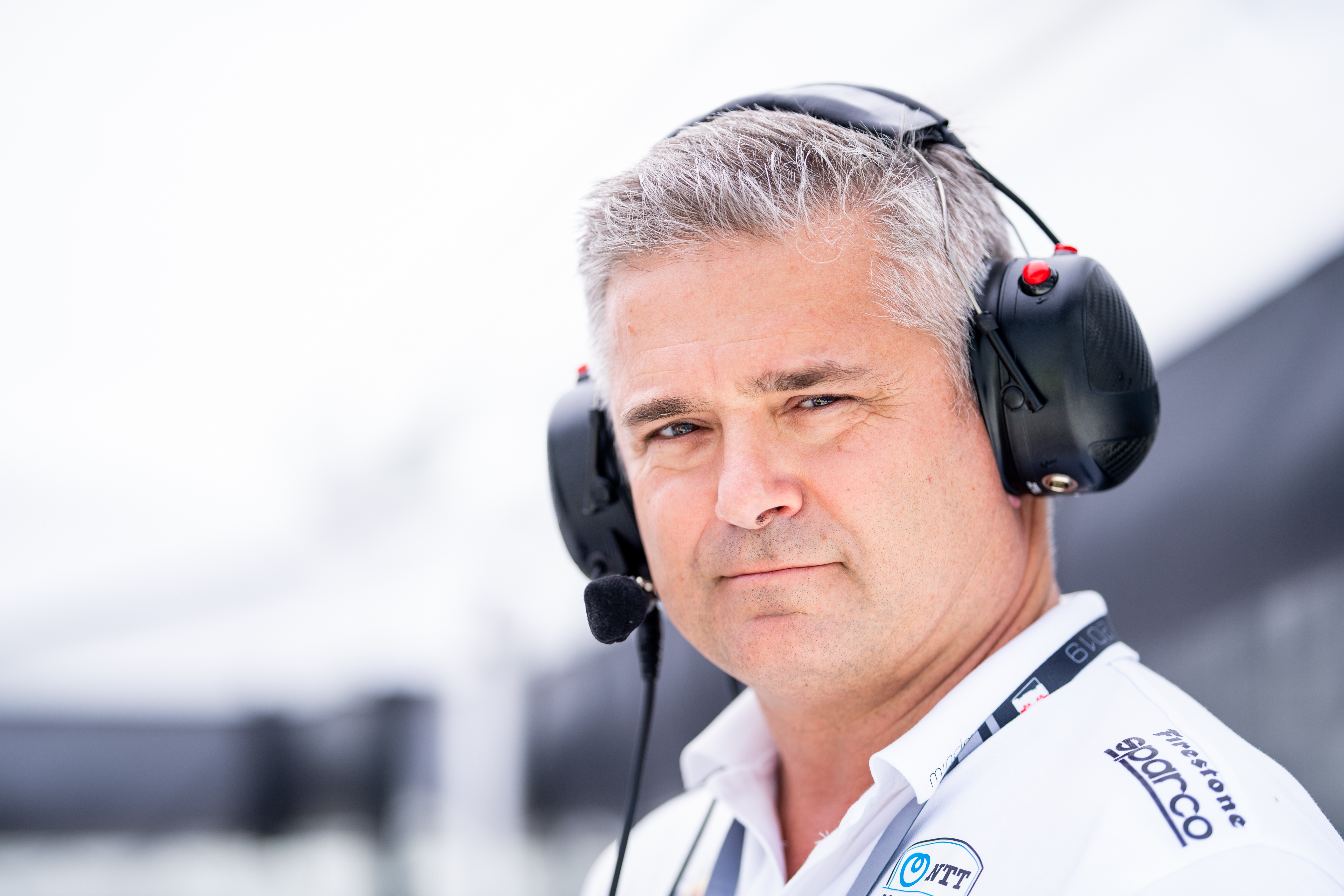 Former IndyCar driver Gil de Ferran will oversee the independent IndyCar operation as a part of his wider role as McLaren's sporting director. De Ferran, who was Alonso's driver coach for his 2017 Indianapolis 500 attempt, has also worked closely with the F1 team since joining McLaren in 2018 in place of Eric Boullier.
"From my point of view, this has been going on obviously behind the scenes for some time identifying areas in which we think McLaren can help support what we think is already a very good foundation at Sam's team," Brown said last year.
"We've had [SPM general manager] Taylor [Kiel] and [team resident] Jon [Flack] over to McLaren to meet some of the people that will be working alongside them and to start identifying and understanding what some of McLaren's capabilities are. Now you'll see Gil and some other McLaren people at the remaining IndyCar races and in Indianapolis."
One major change brought about by the McLaren marriage was the swap from Honda to Chevrolet power for 2020 and beyond.
Schmidt, a long-time Honda partner, would have continued with the Japanese manufacturer had McLaren not come in, but McLaren's bitter divorce from Honda in F1 made continuing that relationship untenable.
"[It was] extremely difficult, you know, because there is that loyalty," Schmidt said of the decision to cut ties with Honda.
"There is that length of time and a lot of success, and at the end of the day, they are a great motorsports and OEM operator.
"On the other side of the page, there was so many positives that it really was, you know, a no-brainer. At the end of the day, it's just unfortunate, but it's ultimately their decision."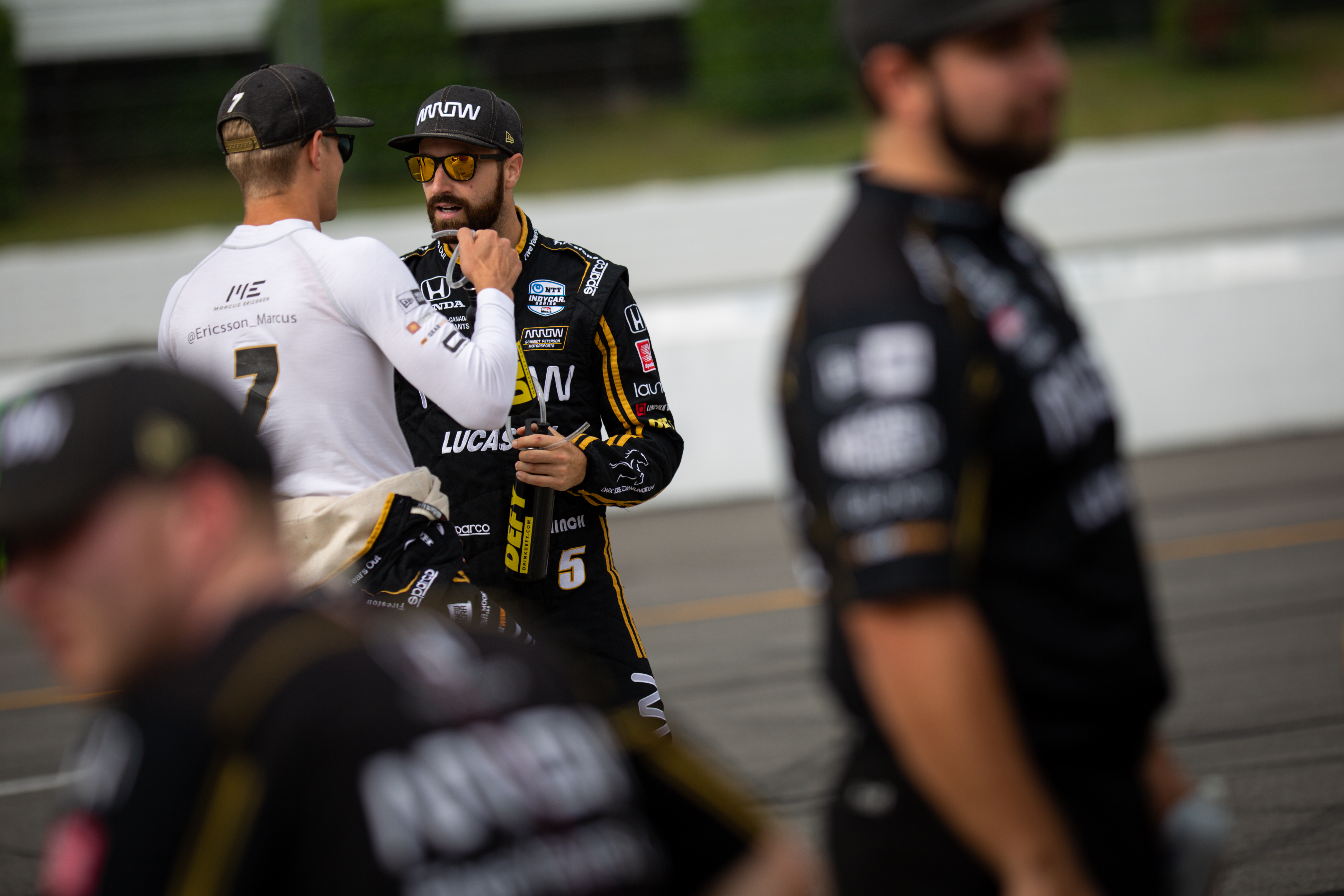 With Honda out, Honda spokesperson Hinchcliffe was expected to follow. That was certainly the tone of the immediate murmurings among fans and media anyway, but at the time Schmidt was adamant that the popular Hinchcliffe would be staying with the team.
"We don't anticipate it having an effect on the final year of his contract as far as we're concerned," said Schmidt when the McLaren deal was first announced. "We're excited to have him on our team."
Months later, Hinchcliffe was out.
Ex-F1 racer Marcus Ericsson also left the team, moving to Ganassi, and in place of the departed drivers the newly rebranded Arrow McLaren SP enlisted the services of two highly-rated young guns in O'Ward and Askew.
Askew, the 2019 Indy Lights champion, was understood to be on the team's radar first.
Then when O'Ward, who impressed during a handful of IndyCar races at the end of 2018 and start of 2019, split with Red Bull, McLaren SP made the decision to wave goodbye to 'Hinch' and bring him in instead.
As well as the obvious Honda/Chevy clash, other reasons have been speculated with regard to Hinchcliffe's departure, but no explanation has ever been officially given – other than that securing the two rising stars was "just an opportunity that we couldn't pass up".
Hinchcliffe remains contracted, but won't be driving – at least for McLaren.
The near-all-rookie line-up (O'Ward has eight IndyCar starts under his belt), for the uninitiated, might seem like yet another big public mistake from McLaren.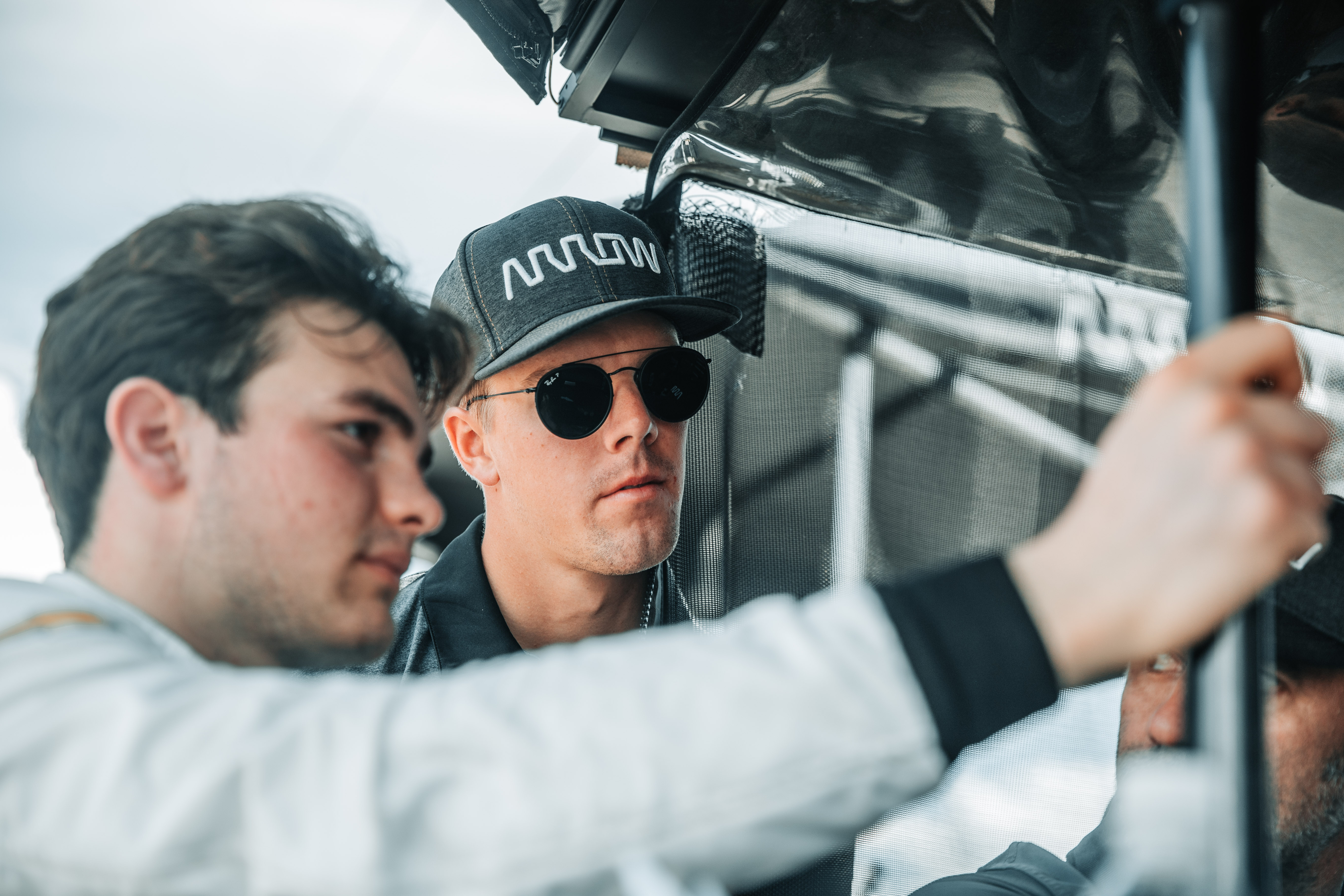 But given both drivers' performance at a junior level in the US, it's not something that should really be a concern. Rookies, after all, have done well in IndyCar in recent years – Colton Herta won twice last year, Alexander Rossi won the Indy 500 at his first attempt, and Wickens – racing for SPM – was in the running for a championship at the first attempt until his horror crash at Pocono in 2018.
"I believe in myself and the team as well, they have plenty of data and onboard from years past and I believe that I'll be plenty prepared going into the first race of this season," Askew said when asked in October if being in such an inexperienced line-up was a worry.
"The goal is to show up in St Pete not feeling like it is my first race weekend. I think we have the resources to do that and we have a couple of test days before that first race in St Pete, so it's all about front-loading the off-season now and just getting ready for it."
O'Ward echoed his team-mate's sentiments, saying: "I think we're going to make a really good team. We're both hungry for all the success.
"At this point both the team and we are growing, we're starting a new chapter in our careers and I think the sky's the limit.
"So we're going to be pushing, pushing, pushing and I know that with hard work and really dedicating lots of time and thinking into our future and into our season we should be, we should definitely be up there."
After the battering McLaren took for its disastrous 2019 Indy 500 attempt, O'Ward and Askew really can't afford to be anywhere other than "up there" in 2020. McLaren expanding beyond F1 has been a key mantra of the Brown era, and this is the first big season-long test of the viability of that policy.
There's a lot riding on it, and a lot of scepticism – but for anyone who wants to see even more competition at the front of the IndyCar field, or rising stars getting big chances, or F1 teams looking at the wider motorsport world, McLaren SP succeeding could only be good news.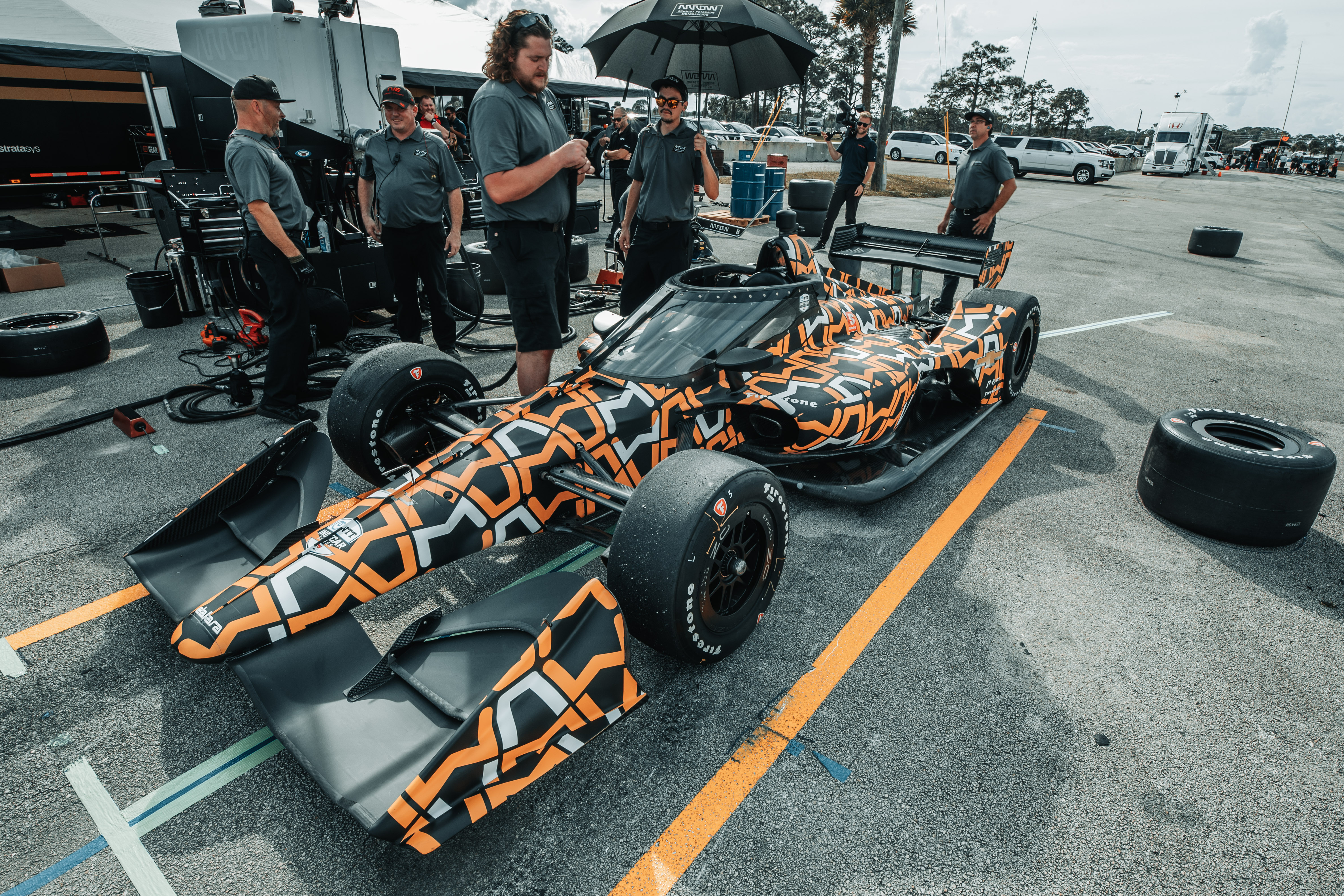 Alonso back for Indy?
Since 2013 SPM has always added a third car for the Indy 500. While no plans have been announced at this stage, it's a fair bet to assume that it will be happening again with McLaren. But who will be behind the wheel?
Hinchcliffe has the funding in place for a drive, but it seems highly unlikely that he will be returning to the team that kicked him to the kerb so late in the silly season.
Then there's Alonso – a man who has made one solitary start in his IndyCar career, yet has garnered more column space than the rest of the field combined in the last three years.
Recent reports suggested a likely Andretti Autosport Indy 500 drive recently fell through when Honda headquarters in Japan pulled the plug.
With a Honda-powered Andretti entry now driverless, could Hinchcliffe return to his former team to take the spot earmarked for Alonso?
And, despite his recent official departure from the McLaren fold, could Alonso once again don orange for a third crack at Indy in McLaren's third car? It may well be his strongest option right now.