McLaren has revealed its cars for the 2020 IndyCar season, when it returns to US racing with Patricio O'Ward and Oliver Askew under the Arrow McLaren SP banner.
Black dominates the look of the cars, following on from the team's previous identity as Schmidt Peterson Motorsports, with McLaren's trademark papaya orange featuring prominently on both.
Differing from the norm in IndyCar, both of the team's cars have largely the same look – with blue flashes on Askew's car being the defining difference.
McLaren SP's driver pairing O'Ward and Askew is the youngest driver line-up on the 2020 IndyCar grid and brings together the two most recent Indy Lights champions.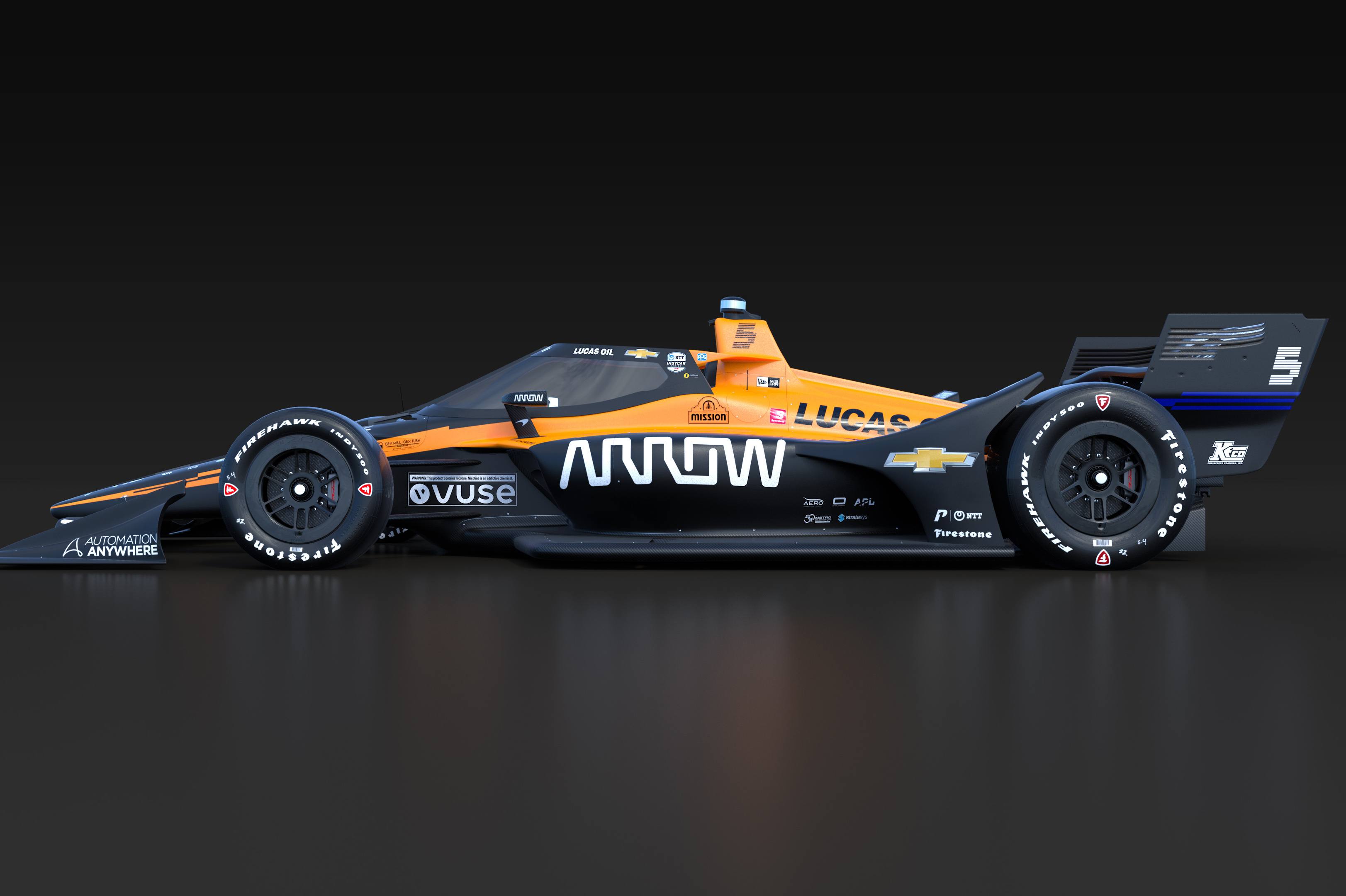 O'Ward made his IndyCar debut in the 2018 season finale and made a further seven starts for McLaren's 2019 Indianapolis 500 logistical partner Carlin before he joined the Red Bull junior team for stints in Europe and Japan.
"I like to call last year an emotional rollercoaster because I didn't really know what was going to happen at the start of the year, then I ended up doing some IndyCar races, then I got shipped off to Japan," O'Ward said of his mixed 2019.
"[There were] experiences you don't get to experience many times, it was very enjoyable, I learned a lot, it was very challenging but I'm just really looking forward to this opportunity."
Askew clinched the main feeder IndyCar series title last year with seven race victories – four of which came consecutively towards the end of the season.
"I think we have the best looking cars on the grid," said the American. "It's been a whirlwind couple of years, not many people know this but this will be my fourth full season in car racing so it's been a steep learning curve but I have a lot of great people around me to make sure we're successful."