In many ways, IndyCar has become a victim of its own success with its own competitiveness. The fact that the cars are all (almost) 'the same' and so close together means big teams are more likely to run more cars and have the capacity to so, causing an issue for the poorer-funded and smaller outfits attempting to break the monopoly.
Still, there's been signs that it's not all about team size. While its oval performances ruled it out of championship contention in 2019, Chip Ganassi Racing was able to win the title with Scott Dixon in 2018 with only Ed Jones for a rear-gunner. That at least offers a bit of inspiration to those making up the numbers further back.
However, for Carlin, it's been a baptism of fire in the States. While it holds similar prestige to Ganassi elsewhere in motorsport given its litany of championships across junior single-seaters, it has struggled enormously to break into the top 10 in IndyCar so far.
That's especially because when there are up to six Andretti or Andretti-affiliated cars, three/four Penske entries and another duo from Ganassi, even breaching the top 12 can mean a smaller team like Carlin must defeat one of the series giants. That makes any top 12 infiltration worth celebration and respect, even if a team with Carlin's record expects better as its own biggest critic.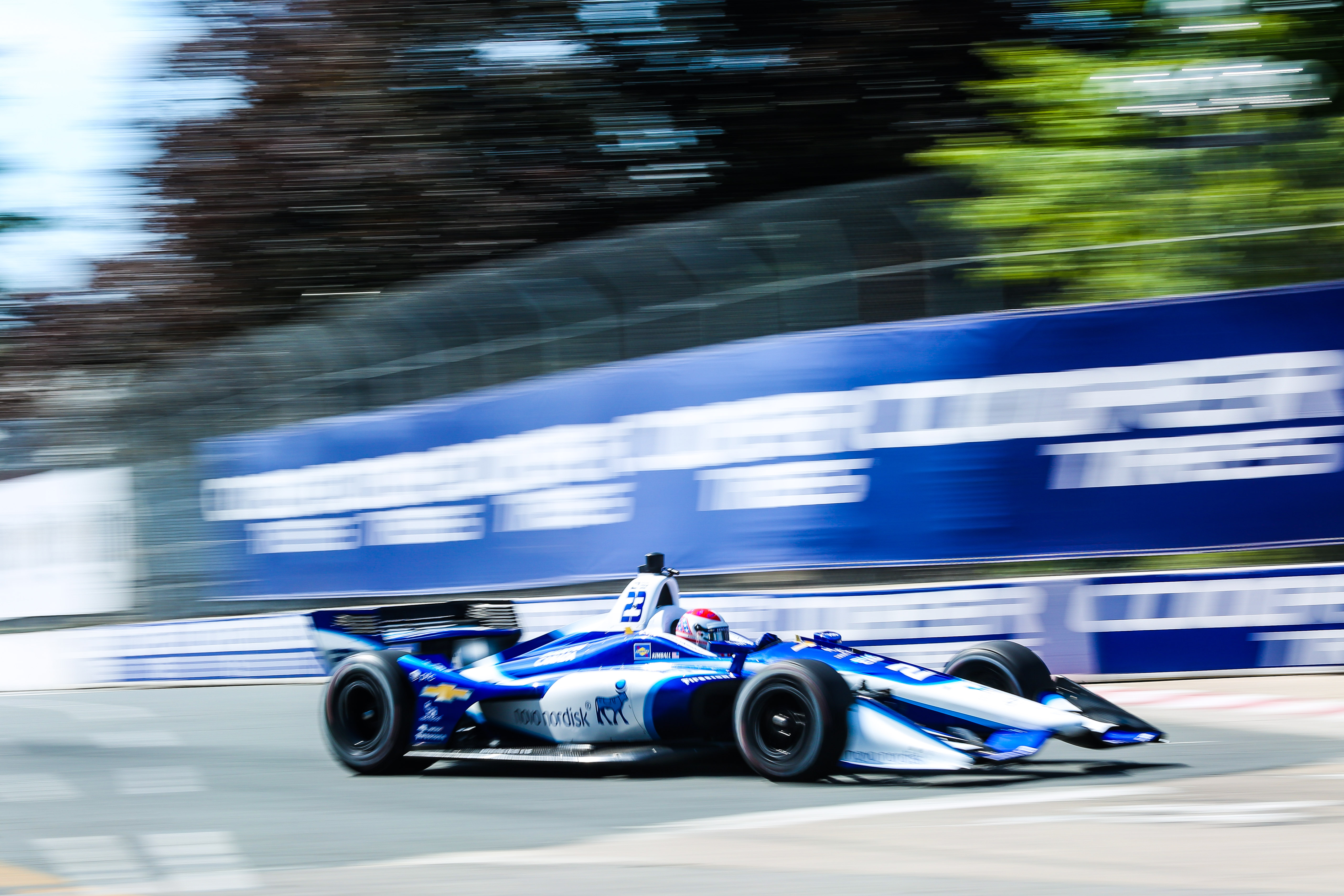 Carlin's debut year in 2018 was full of promise as Charlie Kimball led the team to six top 10 finishes, though overall he could only manage 17th in the standings. While Lando Norris and Sergio Sette Camara were stealing headlines for the team by taking the Formula 2 championship, its first IndyCar year was comparatively mixed.
Kimball and Carlin's second driver, Formula 1 refugee Max Chilton, hardly fitted the team's mantra of "tomorrow's stars today". So while it wasn't a straightforward deal, signing Patricio O'Ward for 2019 looked to be a coup and much more in keeping with the team's motto.
"I feel a lot of drivers only think about being a professional racing driver and forget to be a human being in the end" :: Felipe Nasr
But losing the rising star halfway through the year to an F1-related Red Bull deal stunted Carlin's progress, and no fewer than six drivers raced the team's cars in 2019. Conor Daly was the only one to break into the top 10 with an absolutely brilliant sixth at Gateway last August.
Carlin's team line-up for 2020 came together late before the planned start of the season with Chilton signed for another year and Daly subbing for him on the ovals, but its second car was a mystery.
Sette Camara tested with the team at Austin, but his Brazilian compatriot who was sharing that car was a 'back to the future' driver and an intriguing prospect: Felipe Nasr.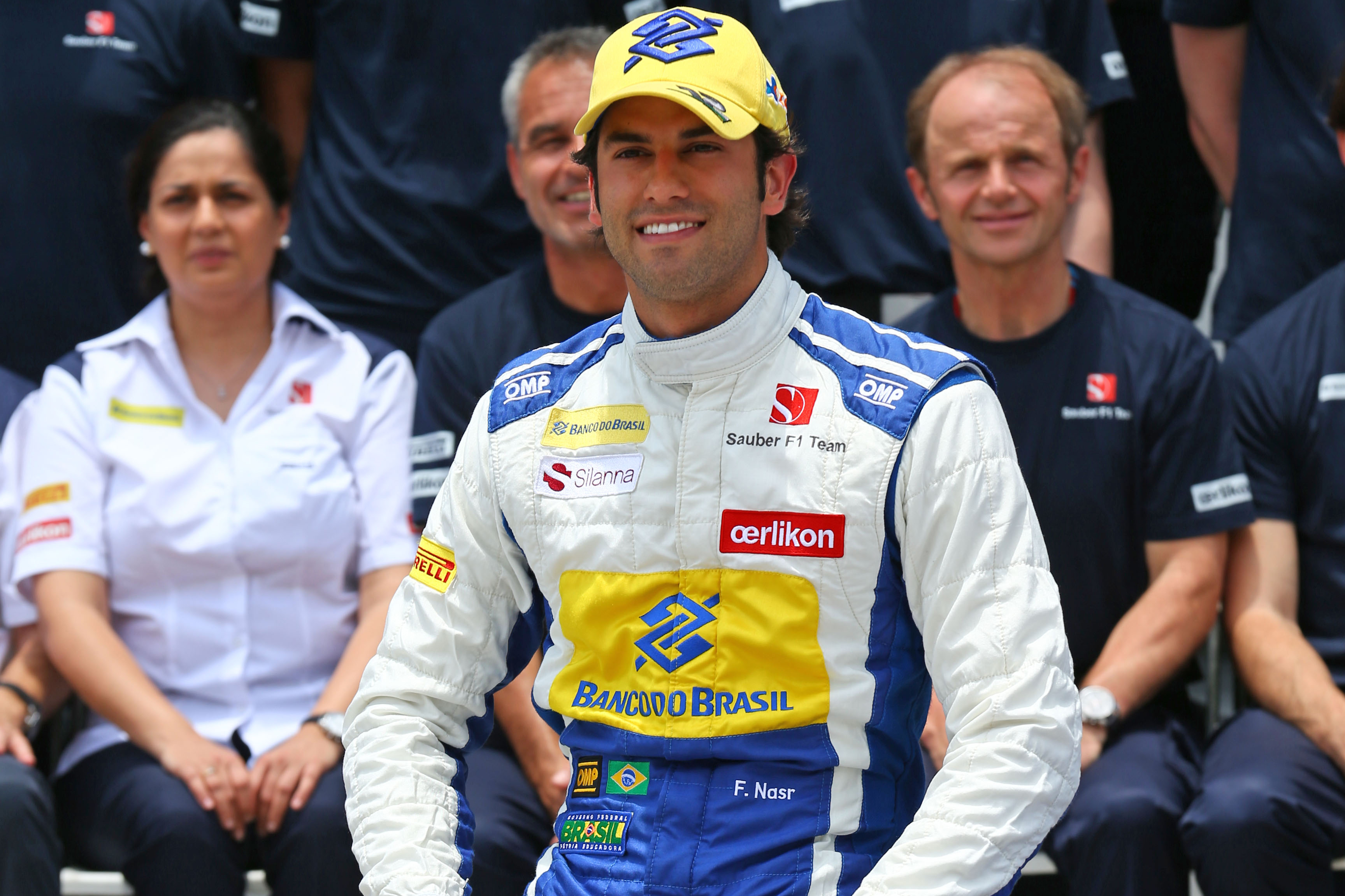 Like Chilton, Nasr comes from F1 pedigree. In 2015 he graduated to the Sauber F1 team alongside Marcus Ericsson, and comprehensively outscored him 27 points to nine. As part of the 2016 silly season, Nasr was linked to moves elsewhere for a third potential F1 year in 2017, with with a Force India vacancy going to Esteban Ocon via the Mercedes connection, Kevin Magnussen taking the Haas seat and Renault favouring keeping Jolyon Palmer, Nasr's choices ended up being Sauber or worse.
Sauber had gone backwards in 2016 and with two races to go it was last in the constructors' championship on zero points, behind even Manor.
But Nasr's brilliant 10th place in the Brazilian Grand Prix was hailed as the drive that saved Sauber and might just save Nasr's F1 career.
It didn't. The well-backed Ericsson was paired with Mercedes protege Pascal Wehrlein for 2017, ruling Nasr out despite him having comprehensively beaten Ericsson. A loss of some of his personal backing meant Nasr's future had been sadly clear even before his home grand prix.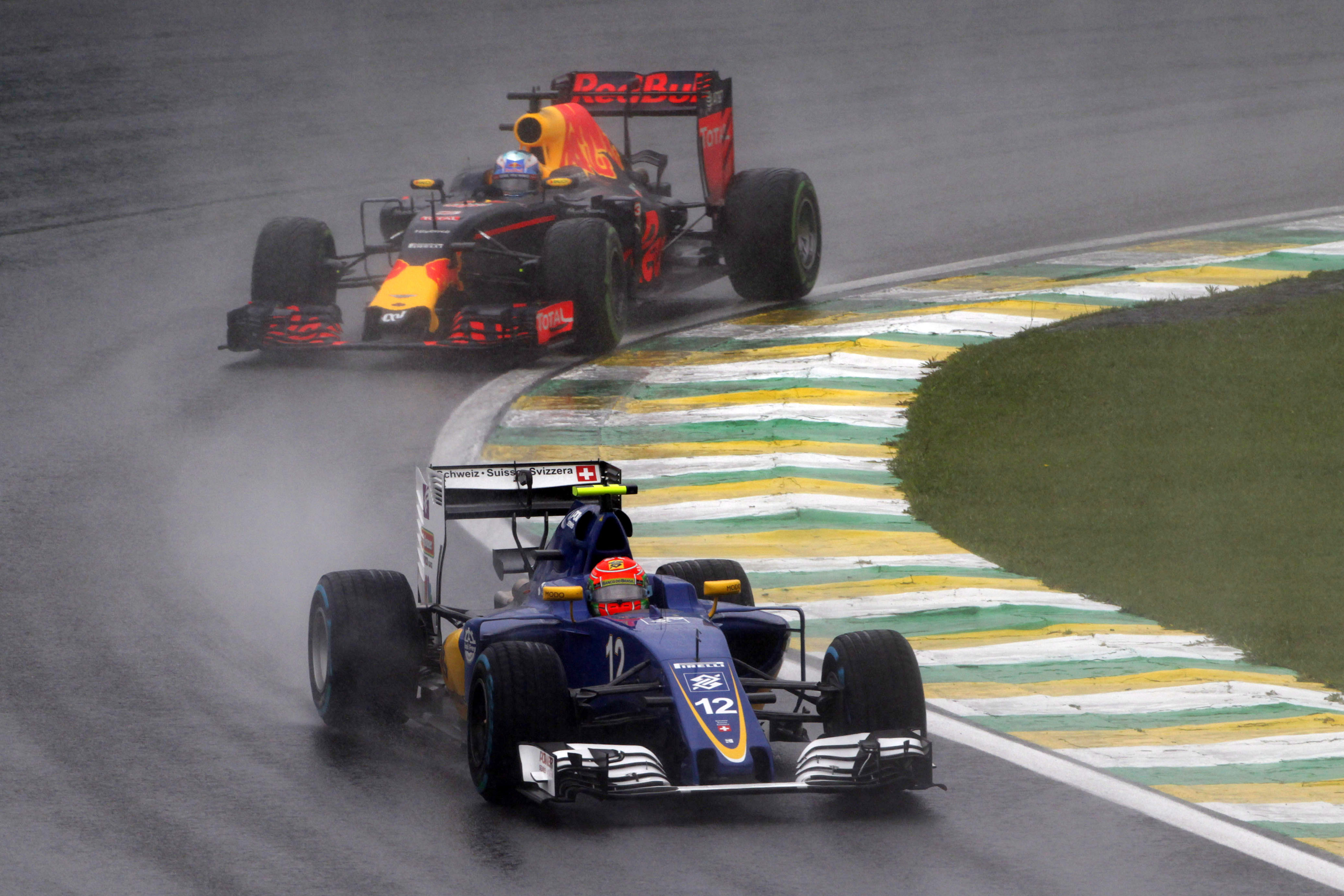 It sent Nasr searching for answers outside of racing. Like many others in recent years, he'd had a brilliant junior single-seater career fighting for championships and race wins, and then two years in F1 touring the back of the grid.
After looking inward, Nasr's realisation was simply that he needed to win again.
"I think everything in life is about balance," Nasr tells The Race. "Balancing life as a professional racing driver and your goals, and your personal life.
"In Formula 1, whichever car you are driving, you're only ever going to be as good as the team that you are driving for. You may have some highlight races here and there but apart from that, a bunch of drivers spend their whole career and never even step on the podium.
"I tell a lot of young drivers nowadays 'OK, if you have the chance of making Formula 1 and you get everything to work out, of course you've got to try 110% and see how far you can get, and whatever opportunities come you have to take it'.
"But if things don't go that way, don't forget if you want to be a professional racing driver and you want to make a living out of it, you have to turn yourself to other objectives.
"I was feeling the need of winning races and fighting for championships [after F1]. That kind of connected me even more with racing when I got that IMSA deal.
"I didn't drive any other racing cars for six months after I left Formula 1, and the moment I stepped in the DPi car, I said 'wow man, that's what I love doing', racing is what got me going. I felt so connected with racing again, and I think I found that balance again between racing and myself again.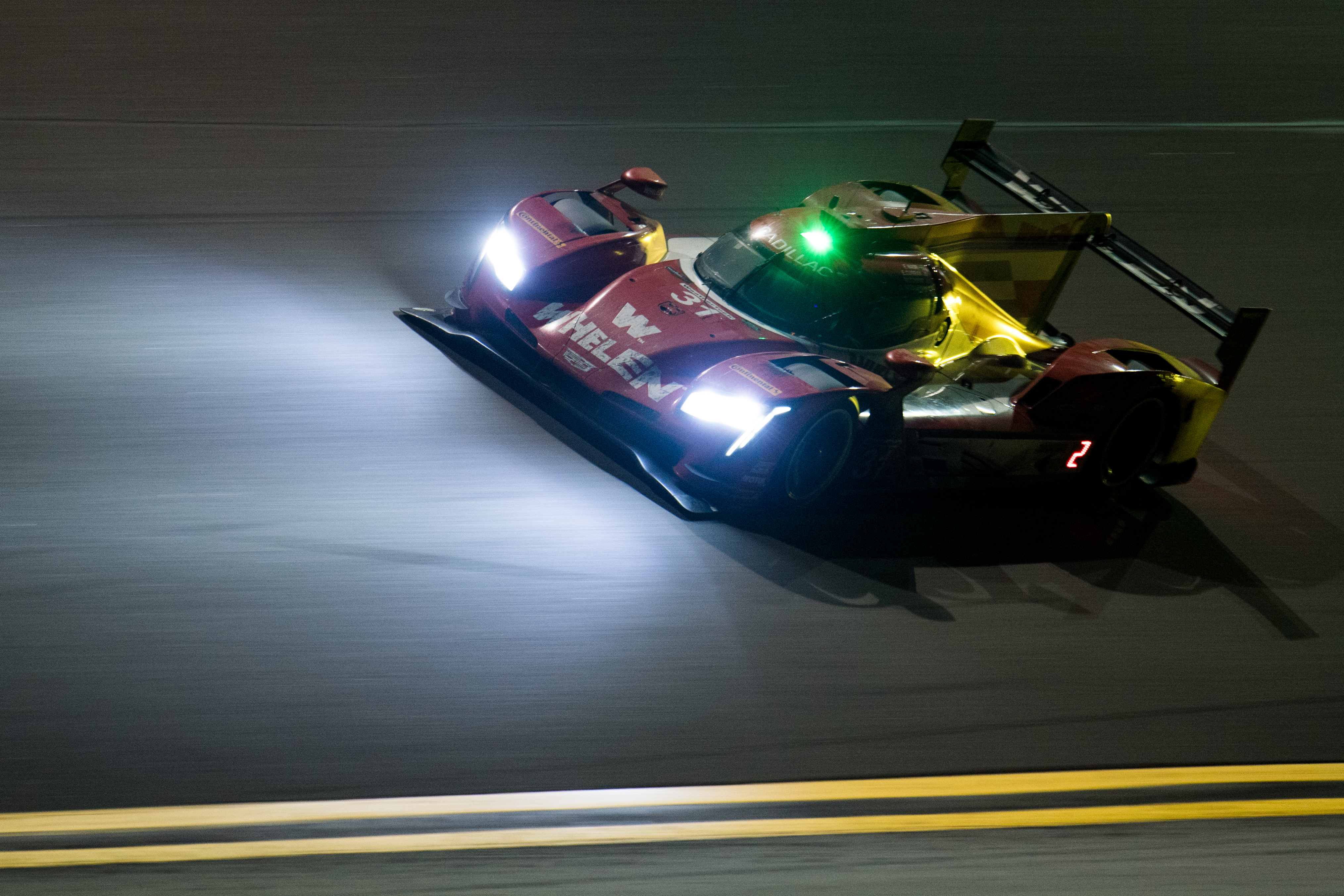 "I feel a lot of drivers only think about [being] a professional racing driver and forget to be a human being in the end.
"IMSA was the perfect combination, to go out there and fight for victories and championships. We won two championships straight away and again, things were opening as I moved to the US, doors were opening again…"
The IMSA SportsCar Championship deal was with Action Express Racing for 2018 and, together with Eric Curran, Nasr won the drivers' and teams' title at the first shot. The duo only produced one race win in their Cadillac DPi, but it was enough for the championship.
The IMSA package shares some bills with IndyCar, and it's no surprise someone with the fundamental ability of Nasr had his head turned by America's resurgent and best single-seater category.
With Trevor Carlin and the team manager Colin Hale in the paddock, Nasr had actively discussed the chance of a future tie-up, and it was arranged not long after Nasr had tested Arrow Schmidt Peterson's car last year.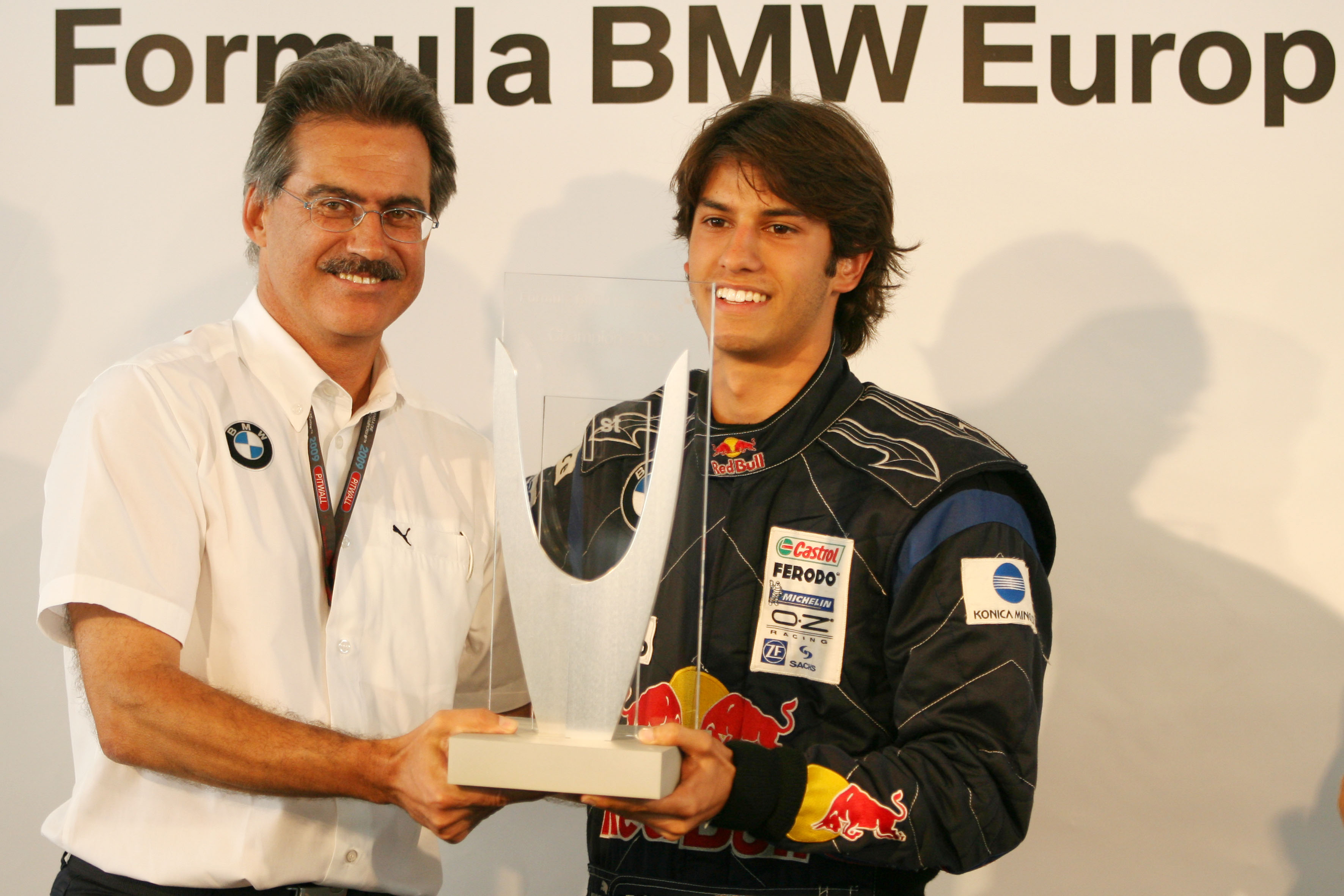 The Carlin team means winning to Nasr. Having won the Formula BMW Europe title against Dani Juncadella and Robin Frijns in 2009, he made the move to the UK and took on the British Formula 3 championship with the then Raikkonen Robertson Racing team now known to most as Double R.
But in 2011 Nasr switched to Carlin and took seven wins on his way to beating Magnussen to the title. Jean-Eric Vergne and Daniel Ricciardo had preceded Nasr, also delivering British F3 titles for Carlin, but unlike them Nasr had rejected a spot on the Red Bull junior programme.
The following year, GP2 beckoned with DAMS and Nasr finished 10th, but Carlin came calling at the end of the year for the Macau Grand Prix. He stayed put for his next two GP2 seasons and had his best campaigns – fourth in 2013 and a title bid in '14 while F1 fulfilling duties as Williams' test driver, using that to launch into F1 with Sauber. The rest, as they say, is history.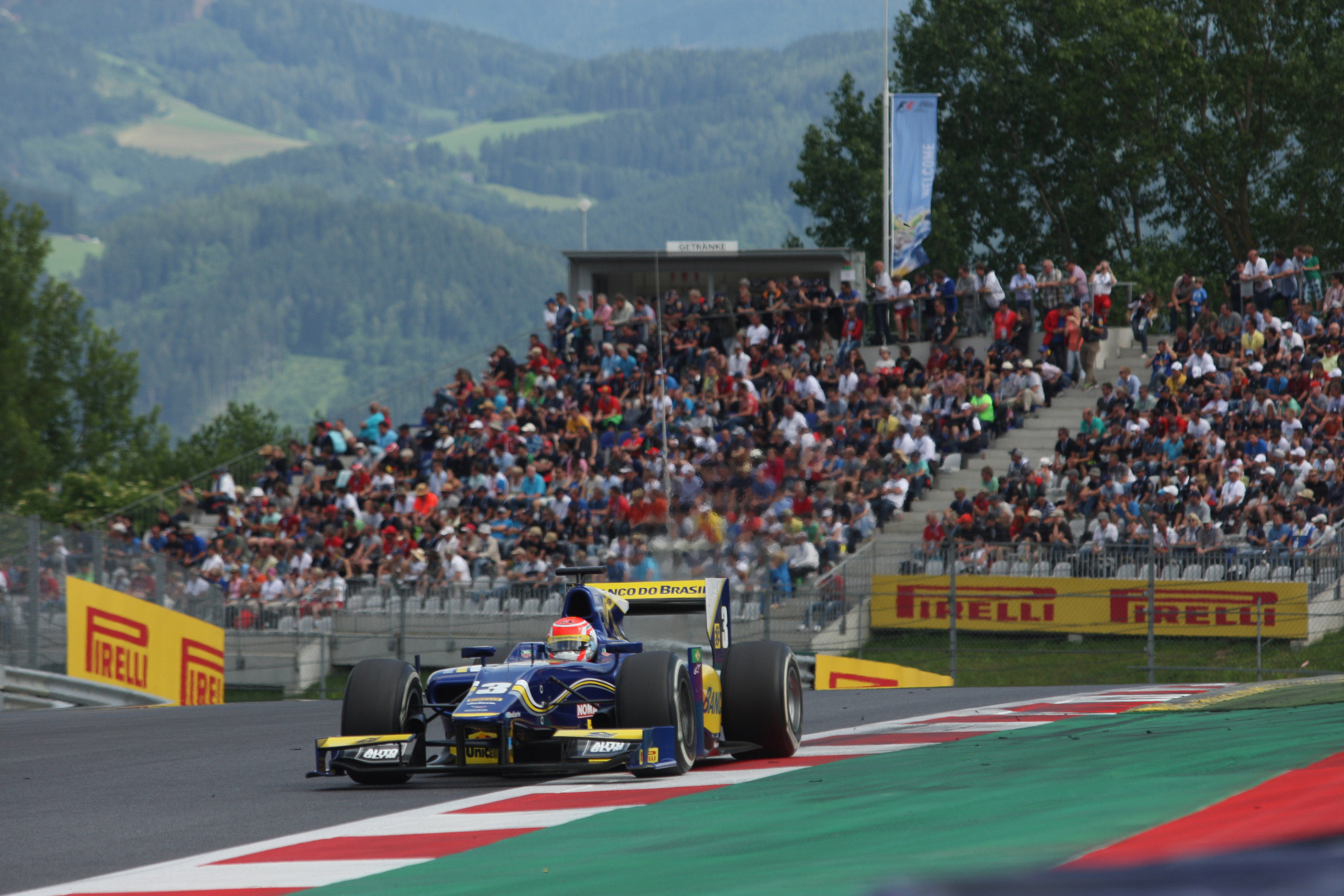 However, that Carlin part of history is a happy chapter for Nasr, which he associates with winning before everything got political and pressurised in F1. You can tell he forged a strong bond with Carlin – as most drivers do, you'd have to go a long way to find a driver to complain about the atmosphere at the team, or the team in general, actually – and a few English quirks in his vernacular are proof of it.
While everything is still so unusual for Carlin in IndyCar, maybe one of its most familiar drivers is what it needs to push it forward.
While the Austin test with Sette Camara was a write off because of poor weather, Nasr was quickest at the Sebring test in the 2020 pre-season and – though both Carlin and Nasr stress his deal for this year was only for the abandoned St Petersburg opener – there's mutual interest in more outings, especially where Nasr can make a big impact.
The Sebring test proves the value Nasr can bring. With Sette Camara ruled out having rejoined the Red Bull fold, Nasr was called back from Brazil to complete the Sebring test solo.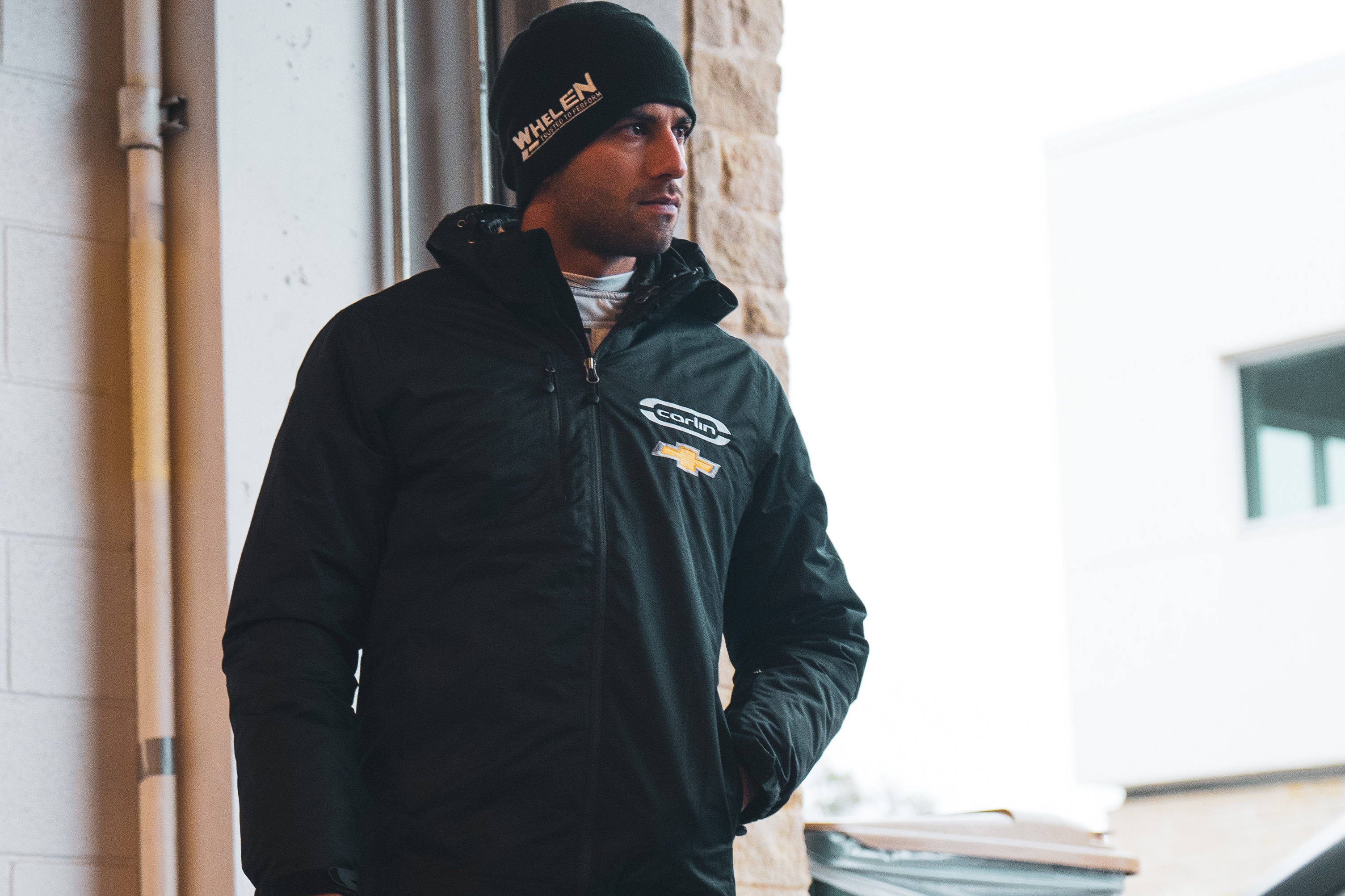 It took Carlin as well as Hale to persuade him, but he travelled overnight, arrived at the track having not eaten anything and after 14 hours of travelling. He jumped straight in the car after the session had already begun. And he still went quickest.
"I'm glad we got the IndyCar thing going with Carlin," says Nasr.
"It was just the one race we spoke about until now, but if you ask me what are my desires as a race driver, I'm too committed to IMSA full-time so if I could do a couple of [IndyCar] races and help Carlin team to move forward for sure I'm willing to do that."
Asked if it's a case of having to accept that the bigger teams have the edge in IndyCar, or if Carlin can get among them, Nasr adds: "I think it's a combination of both. We're being realistic, we still have a lot to learn – team and driver. Because a lot of the tracks I don't know. Ovals I know nothing about at all.
"It's early days to see what's going to happen. Whichever races I'm going to do, I don't know any of that right now.
"Carlin have such a successful history in all the series they have been to. They have been successful, won championships.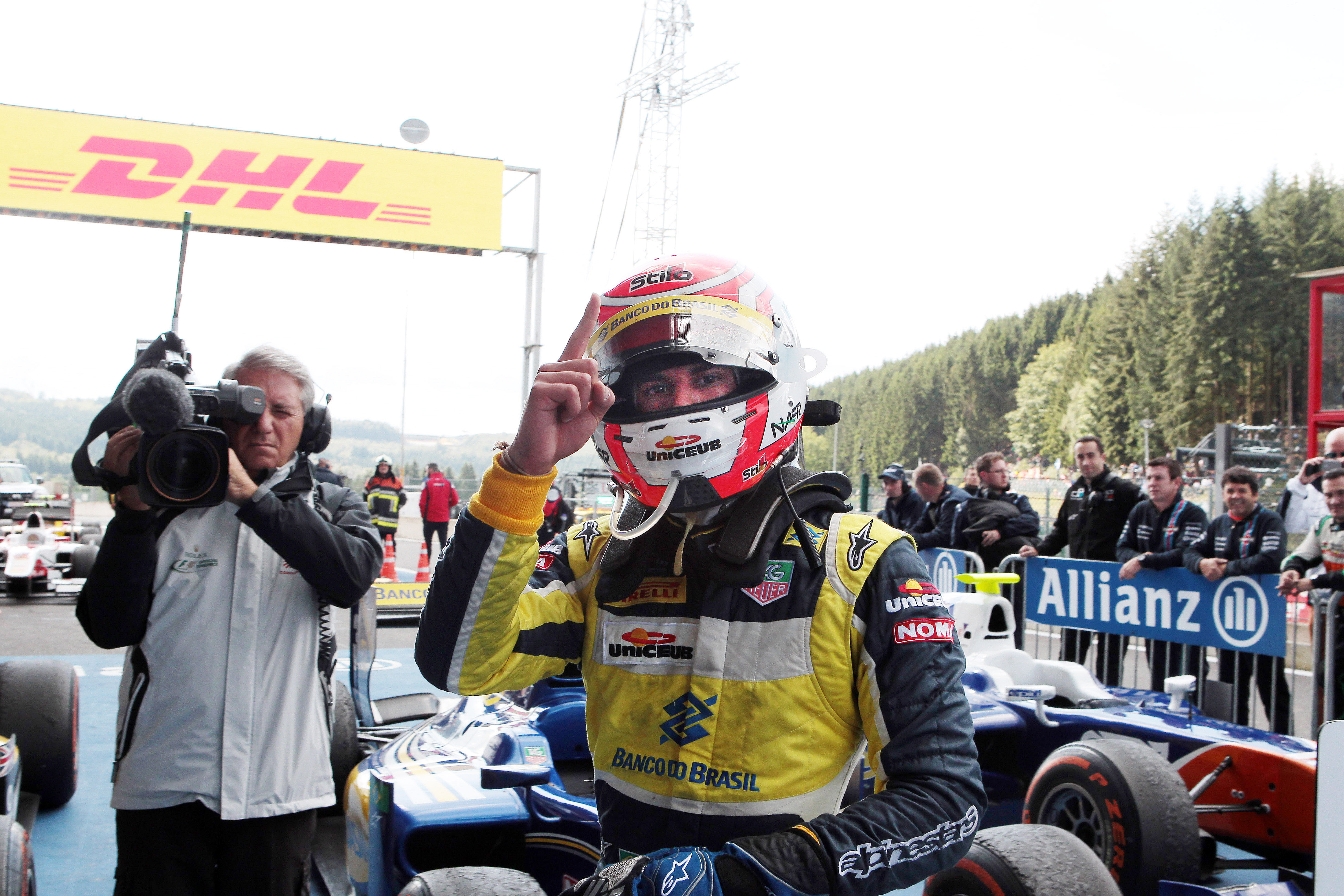 "The good sign is I have trust in the team and it's vice versa, they know me from the years I worked with them. It's a great atmosphere for sure to be working with them again and it's great to be working with them again and to see what the future holds.
"To be running a full season there is costly, and to be running against teams like Ganassi, Penske, Andretti and the top teams, it's a tough task.
"I believe at least on the street courses and normal racetracks we can bring our knowledge together and move up the order."
If there's any criticism of Nasr's F1 stint it was a lack of consistency to match some of his thrilling one-offs.
With a full-time IndyCar deal unlikely, Nasr doesn't have to focus on consistency, more maximising any given weekend he sits in the Dallara DW12. And any time that is on a road circuit or street course, you can be sure there won't be many on the grid as quick as Nasr in those circumstances.
Nasr isn't a golden ticket for Carlin, but those don't really exist in motorsport. Instead he's a sign of the team taking all the resources it has at its disposal in a bid to perform above its weight. Nasr will certainly help it do that.