IndyCar has revealed a revised and extended calendar for the 2020 season amid the coronavirus outbreak, with double-headers at Laguna Seca and Iowa and a new event at Indianapolis.
The championship was due to get underway at St Petersburg, Florida in March, but that race was cancelled as the COVID-19 outbreak began to intensify.
The traditional IndyCar month of May was reorganised, with the Indianapolis road course event moving from May 8 to the Independence Day weekend n July 4, with the Indianapolis 500 moving to August 23.
Now IndyCar has revealed a revised calendar with racing set to get underway at Texas in June, and the new slate has one race extra than the 15 that were originally announced for the 2020 calendar before the coronavirus pandemic.
The two Detroit races usually held after the Indy 500 have been lost.
In a statement, Chairman of the Detroit Grand Prix Bud Denker said: "The Grand Prix is a very important event for Belle Isle Park, the City of Detroit, the City of Windsor and all of southeast Michigan.
"It is certainly disappointing that it won't take place this year, but the health and safety of everyone at the Grand Prix is always our top priority.
"We looked at every possible scenario to reschedule the race, but all of them would have been too disruptive to the hundreds of fall events that will take place on Belle Isle."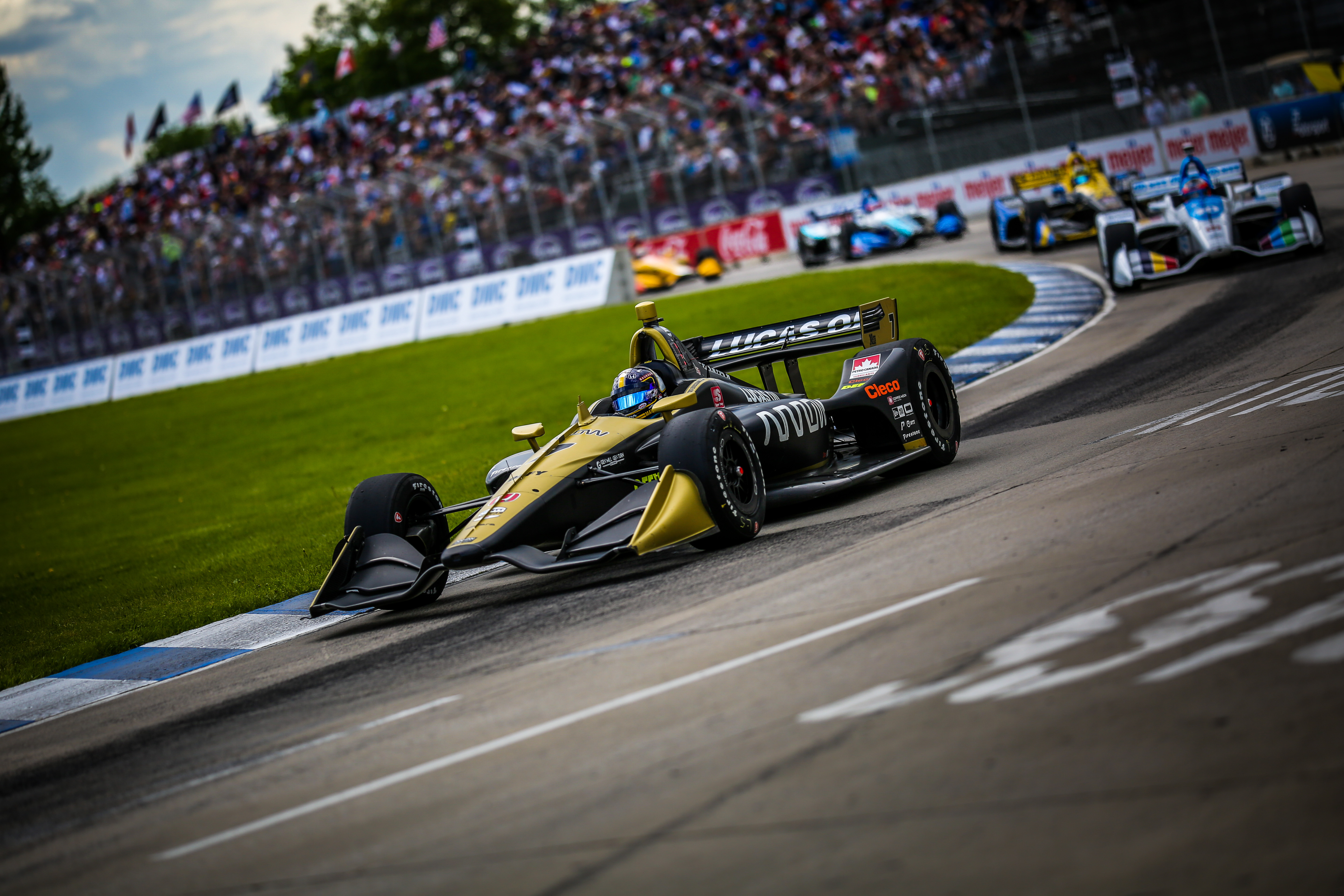 The Iowa double-header is set for July 17-18 and the Laguna Seca races on September 19-20. A second race has been introduced at the Indianapolis road course, on October 3. That is currently the last race with a date on the calendar.
The St Petersburg opener is now listed as a TBA, but a circuit statement last month said that the race would most likely be the season closer if it went ahead.
"We're committed to bringing fans as much on-track action as possible," said Penske Entertainment Corp. President and CEO Mark Miles.
"Our updated schedule features additional racing at fan-favorite venues and adds to the total number of events on our calendar.
"The COVID-19 situation continues to be dynamic and challenging for everyone, so we have developed contingency plans which will allow us to respond to changing conditions.
"Our goal is to preserve as much racing competition as possible while prioritizing the health and safety of our participants and spectators."
New IndyCar 2020 calendar
June 6 Texas
June 21 Road America
June 27 Richmond
July 4 Indianapolis road course 1
July 12 Toronto
July 17 Iowa race 1
July 18 Iowa race 2
August 9 Mid Ohio
August 15-16 Indianapolis 500 qualifying
August 23 Indy 500
August 30 Gateway
September 13 Portland
September 19 Laguna Seca race 1
September 20 Laguna Seca race 2
October 3 Indianapolis road course 2
TBA St Petersburg