The 2021 ABB FIA Formula E World Championship season starts today, after a huge amount of driver line-up change in the past year.
When the field was completed back in November, our Formula E correspondent Sam Smith ranked the teams' pairings from worst to best. Here's his verdict:
It's been a busy Formula E off-season, but which team did the best job in capitalising on a busy market and strengthening the ranks?
The driver roster for 2021 is now complete, with just the announcement of Sergio Sette Camara's team-mate at the slightly-renamed Dragon Penske Autosport team yet to be made official – though it's long been known that this drive will remain Nico Mueller's.
Although there have been many changes to the make-up of the teams, DPA, DS Techeetah, Mercedes, Audi and Nissan e.dams still field unchanged line-ups, while Jaguar, Mahindra, NIO333, Envision Virgin, Porsche, BMW and Venturi make one change each from their final 2019/20 line-ups.
No team has swept its ranks completely, although Mahindra is the closest as Alexander Sims moves across from BMW Andretti and is joined by Alex Lynn, who replaced the Porsche-bound Pascal Wehrlein shortly before Berlin.
Formula E can again justifiably claim to have one of the strongest grids in international racing. But which team's drivers are the strongest?
The Race ranks the line-ups from worst to best taking into account track record, technical input, natural flair and an understanding of Formula E's unusual challenges.
12. Dragon Penske Autosport
Drivers: Nico Mueller/Sergio Sette Camara
Rating: 14/20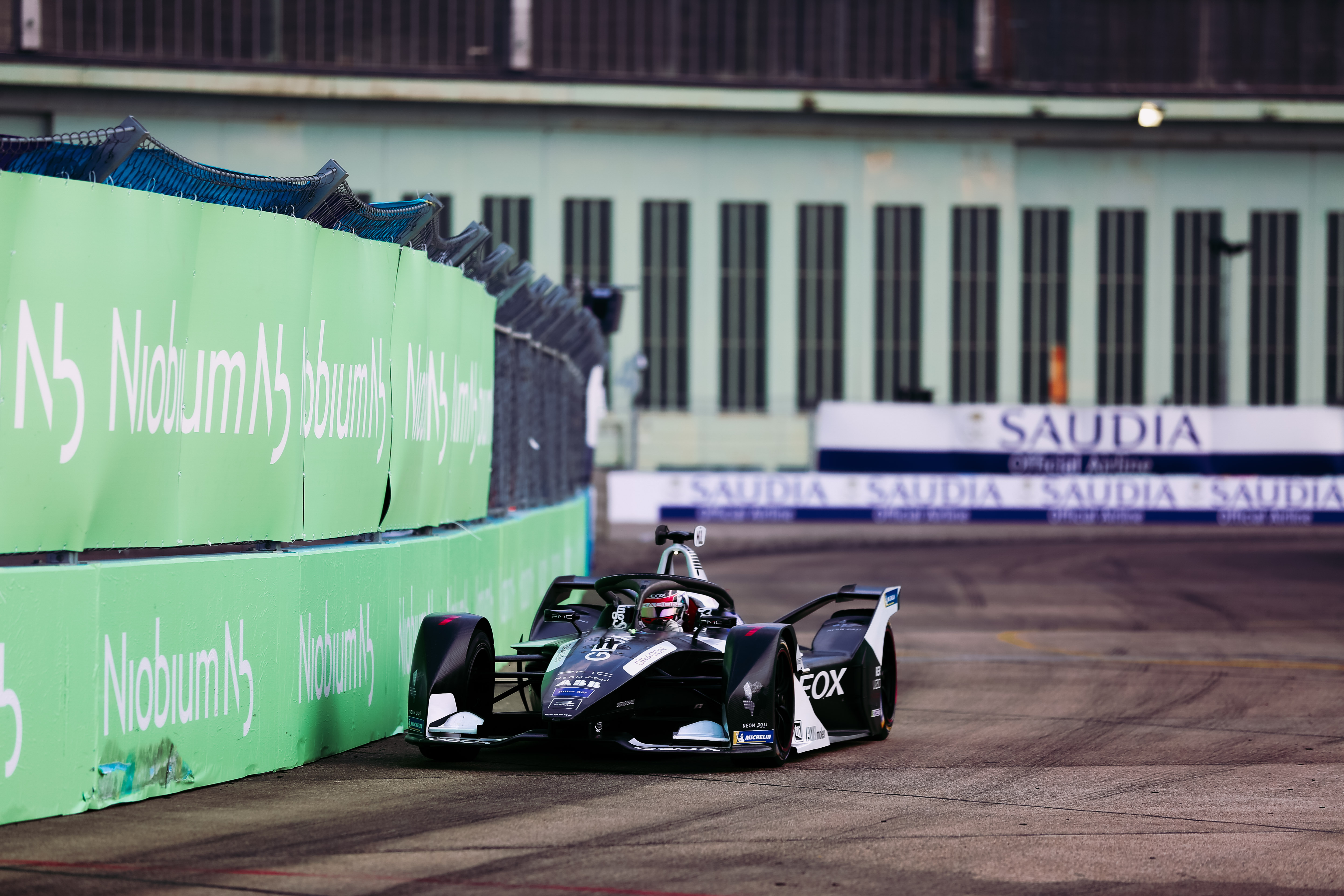 Some much needed continuity at the newly named DPA team after it emerged from its worst Formula E season last time out feeling battered and bruised.
Nico Mueller – who will finally be officially announced soon – showed flashes of promise last season when his Penske EV-4 allowed. That wasn't often, but when it was quick in Mexico, he threw the car at the wall.
Mueller will be determined to achieve so much more this time around but until April, when Dragon's new powertrain is planned to arrive, even a sniff of the points will be hard to attain.
Sergio Sette Camara's recent confirmation is a step in the right direction from the American team.
The rest of its direct competition has moved on with new hardware, so DPA will require attrition and immense fortune to get on the scoreboard at all until the spring, unless the drivers can pull off some heroics.
11. Venturi
Drivers: Edoardo Mortara/Norman Nato
Rating: 15/20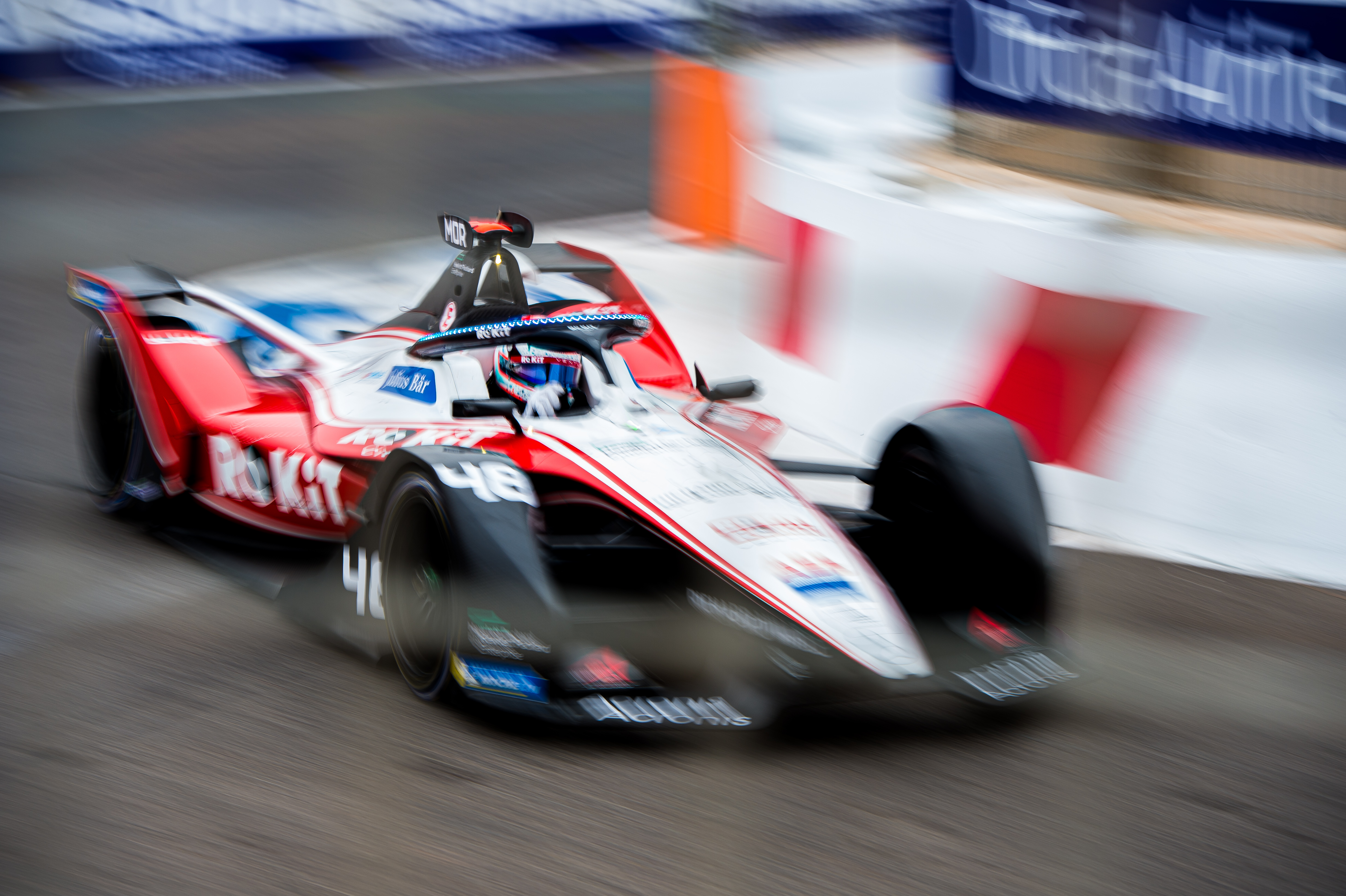 Mercedes customer Venturi was poor last season with what was arguably the second best powertrain on the grid over the course of the season.
It squandered points several times and ended it knowing a regrouping had happen.
The headline changes are the promotion of its popular reserve and development driver Norman Nato, who is making all the right noises about learning and honing his skills ahead of his first Formula E season.
Additionally, the presence of outgoing Mahindra driver Jerome d'Ambrosio should be a positive boost for the team – especially for the drivers – on the management side after several seasons of fitful direction.
Edoardo Mortara initially seemed transformed last season but then the old frustrations came back in Berlin.
He's plainly very quick and if the hardware below him allows, he's a potential race winner.
But there is always a feeling that a weighty pendulum of destabilising emotions is never too far from bubbling to the surface.
10. NIO333
Drivers: Oliver Turvey/Tom Blomqvist
Rating: 16/20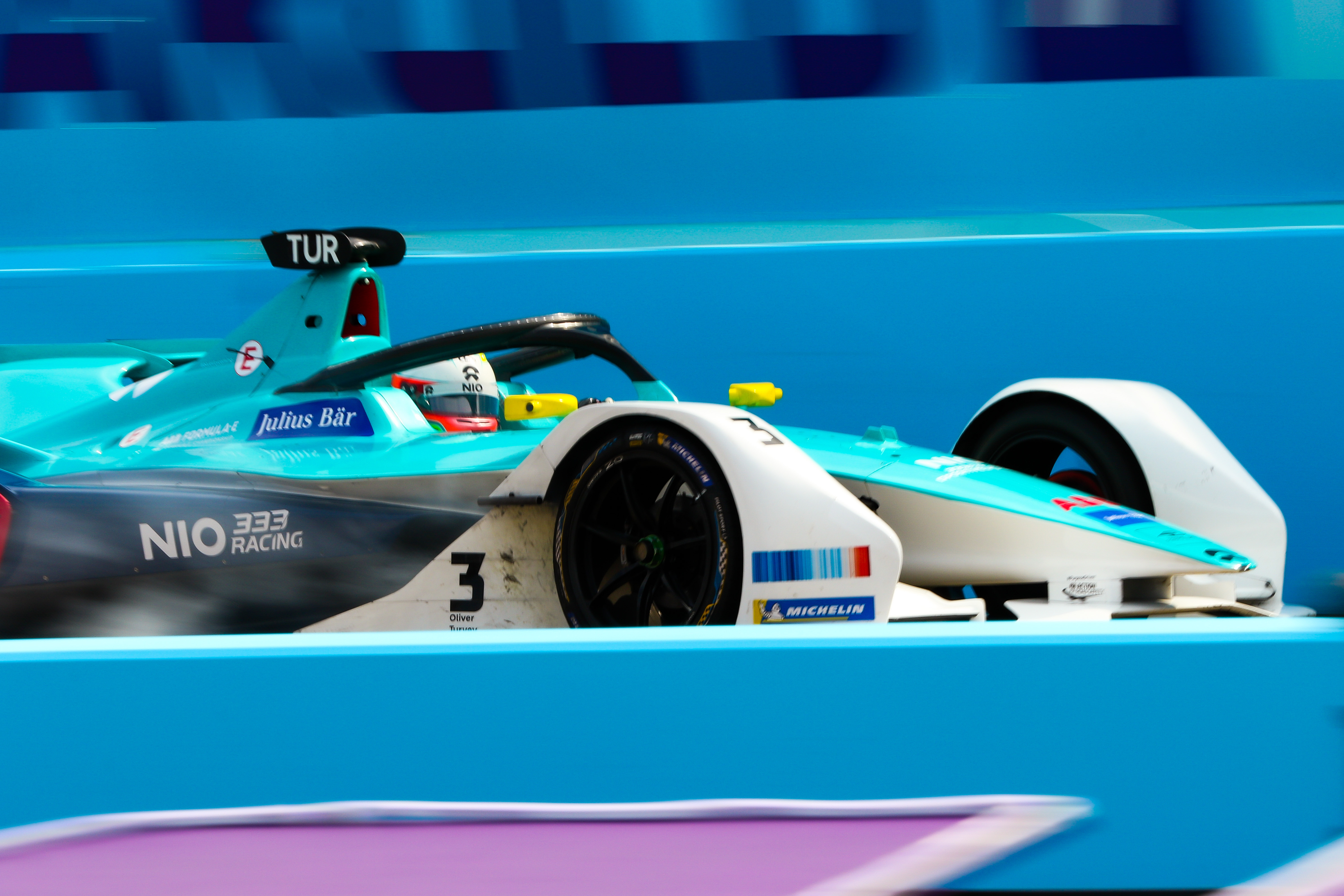 Pound for pound this duo should be right up there, and NIO333 management will be hopeful that a strong start to 2021 – hopes boosted by a new powertrain – will help a prodigiously talented pair to blossom.
Points are the initial target for the rebuilt team, which was on the bones of its backside off the back of a pointless 2019/20, but has since regrouped.
On one hand, Oliver Turvey needs to prove little after many herculean drives, mostly in vain.
But on the other, even for someone of his professional humility, it must be crushing heading into his sixth full Formula E season with little more than a single second place to his name.
Tom Blomqvist, a little like his friend Alex Lynn, has people to prove wrong and few would begrudge him such payback after a bafflingly brief encounter with Andretti in 2017/18.
With a full campaign, the full backing of a growing team, and a team player such as Turvey across the garage from him, Blomqvist should be able to shine this season.
9. Mahindra
Drivers: Alexander Sims/Alex Lynn
Rating: 16/20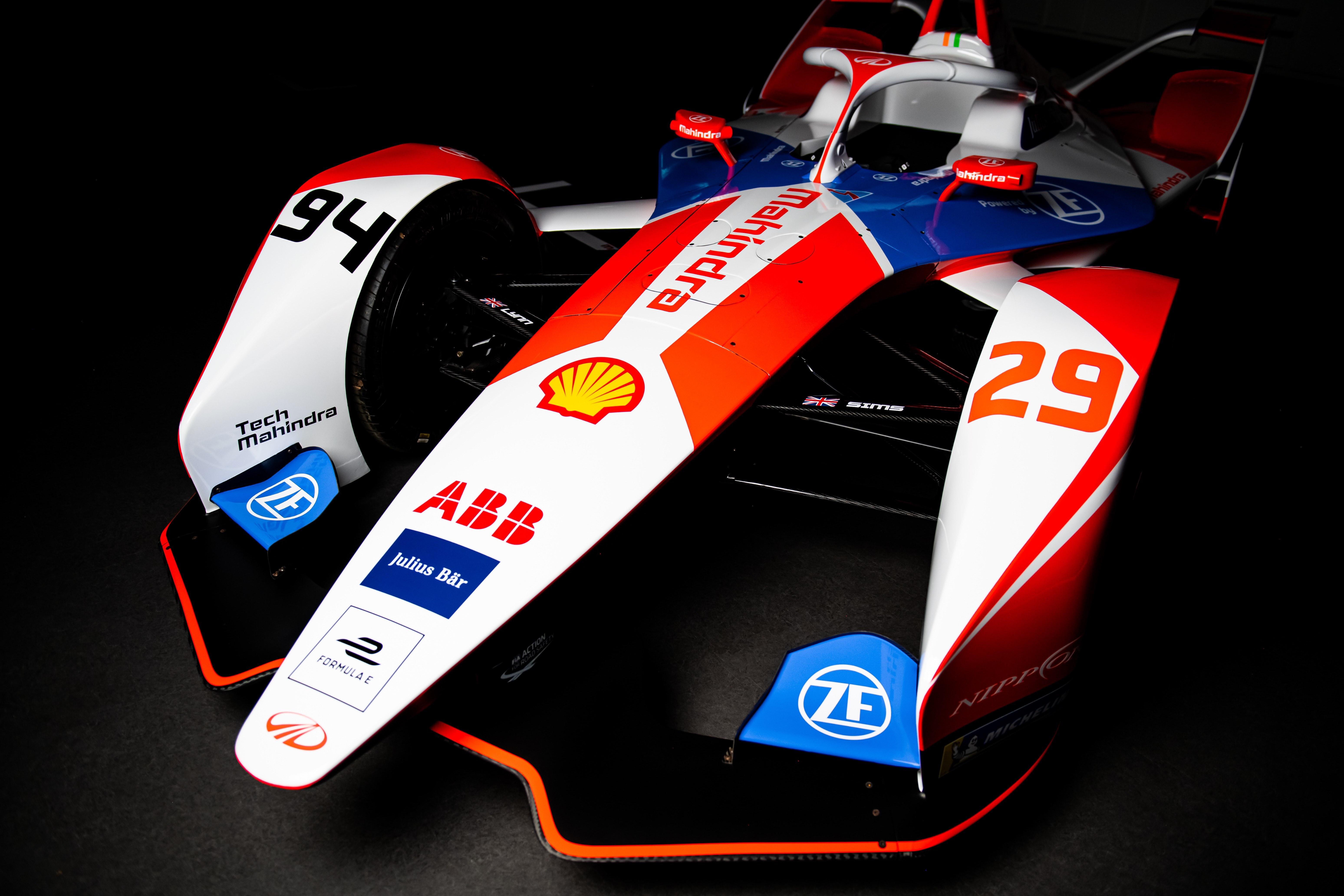 A pair of Alexs that share a nationality, an aptitude for sportscar brilliance, as well as top professionalism and attention to detail, the similarities are abundant at Mahindra this season.
Character wise though, Alexander Sims and Alex Lynn are poles apart. Yet the early indications are they will form an excellent axis for a refreshed Mahindra to build upon with its new ZF tech partnership now in full swing.
Lynn has been fuelled by serious doubts over his ability to win in Formula E stemming from an absence of glory in his only full season, with DS Virgin in 2017/18. He has made no secret that he plans to redress that balance in the coming months.
He formed an instant rapport with his engineer Cyril Blais in Berlin and there is little reason to doubt he can achieve his aim of challenging for and executing podiums, and possibly a win.
Likewise, Sims is a driver who has learned from a bruising first season in 2018/19 where he took the hard knocks then came back fighting, to make his racecraft more robust.
He knows that he has to prove better consistency, both in points scores and minimising the errors which happened a little too frequently last season.
8. Porsche
Drivers: Andre Lotterer/Pascal Wehrlein
Rating: 17/20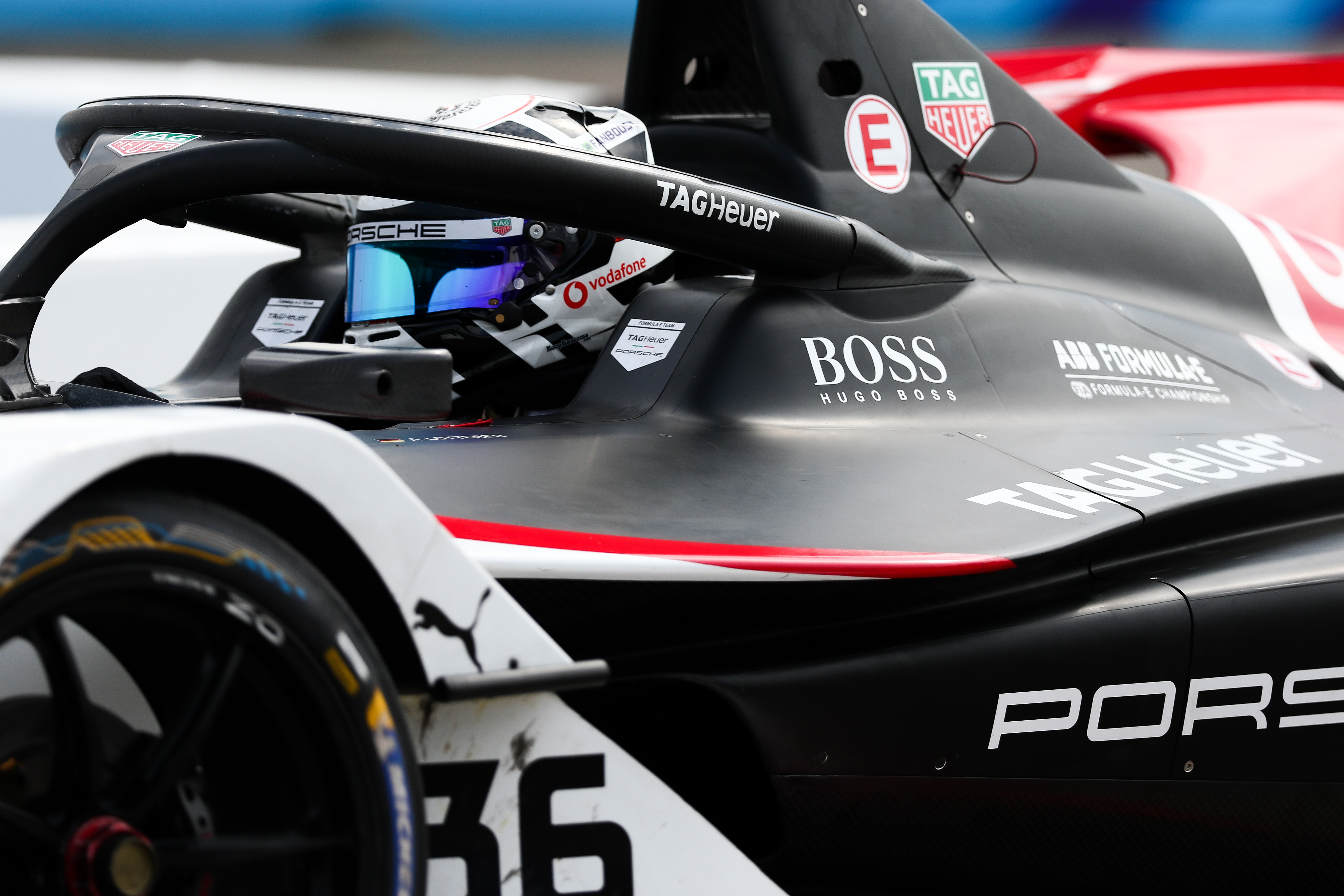 Porsche, the consummate deflector of expectation so far in Formula E, needs to win a first Formula E race in 2021 if it has ambitions to follow in the rapid wheeltracks of fellow goliath Mercedes.
In Andre Lotterer and Pascal Wehrlein it has a strong duo, each bringing speed and savvy in equal measure.
At opposite ends of their respective careers, and with clearly defined, if slightly apposite characters, this pair will hold an initial clear fascination as Formula E 2021's odd couple.
Lotterer takes not having won an E-Prix in his stride, as you'd expect a 40-year-old multiple Le Mans winner to do, while Wehrlein craves the wins but rarely shows how much so to the outside world.
But make no mistake, Wehrlein's absence – replaced at Mahindra ahead of his Porsche switch – from the Berlin races will have hurt and fed his motivation in equal measure.
Therefore, he will join his team-mate as a serious contender for wins as he makes his Porsche bow in 2021.
7. BMW Andretti
Drivers: Maximilian Guenther/Jake Dennis
Rating: 17/20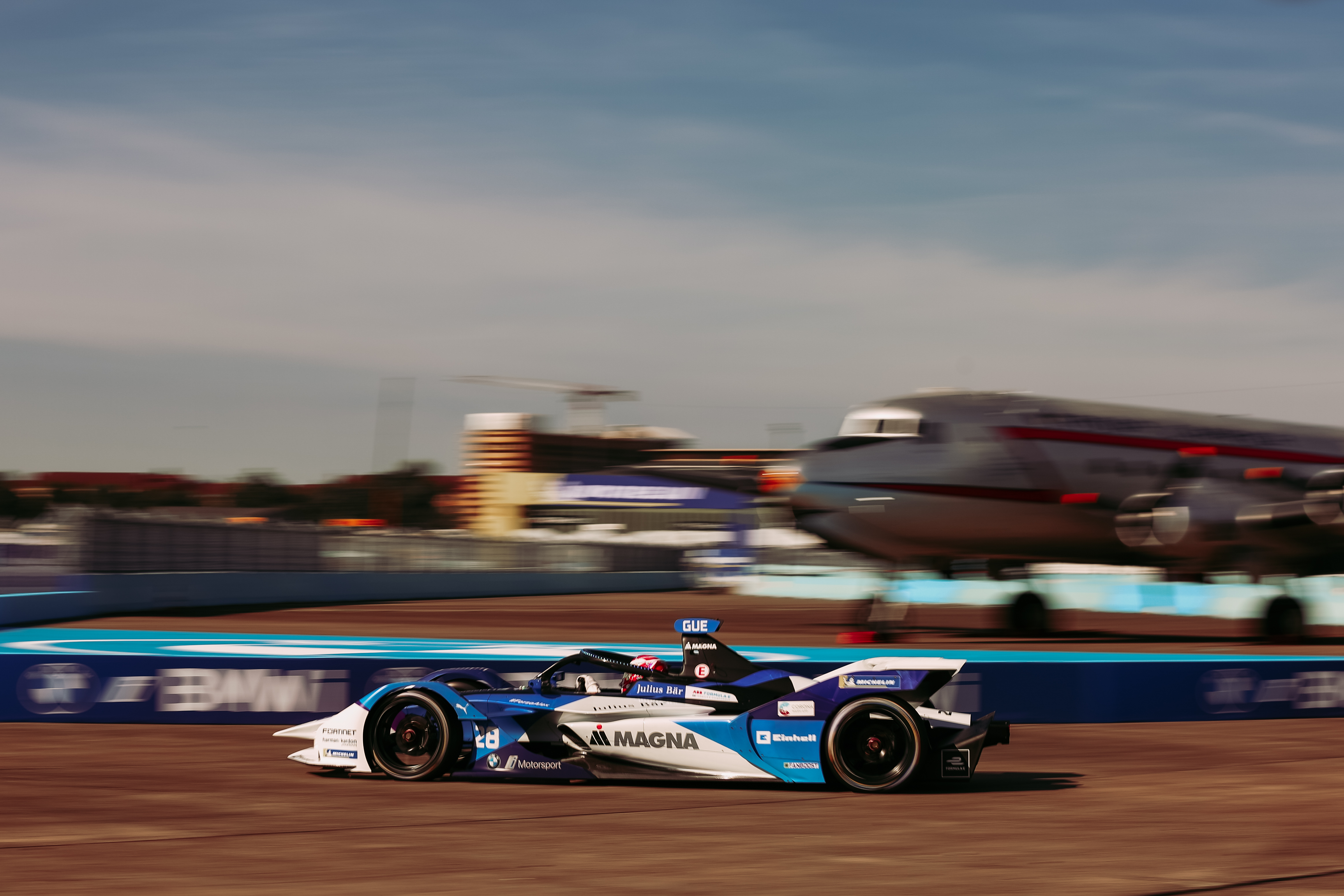 There is a strong possibility that in 12 months' time this partnership could be much higher in a ranking order.
Guenther, the revelation of last season, went from an unfancied bit-part Dragon driver to E-Prix winner at BMW Andretti in the space of six months.
The Santiago win last January was no flash in the pan, as he went on to prove in Marrakesh and then again in the third Berlin race.
Still, there were some poor races too, notably at Mexico City and a couple of the Berlin rounds where he failed to score a point in the last three races of the season.
Jake Dennis is the real wildcard of the Formula E field this season, but surprise additions to the championship such as Oliver Rowland and Sims have proven that it can pay dividends to be a dark horse.
Will this pair be considered very differently in a year's time?
It really could go either way and much depends on BMW Andretti's often erratic nurturing instinct.
6. Envision Virgin Racing
Drivers: Robin Frijns/Nick Cassidy
Rating: 17/20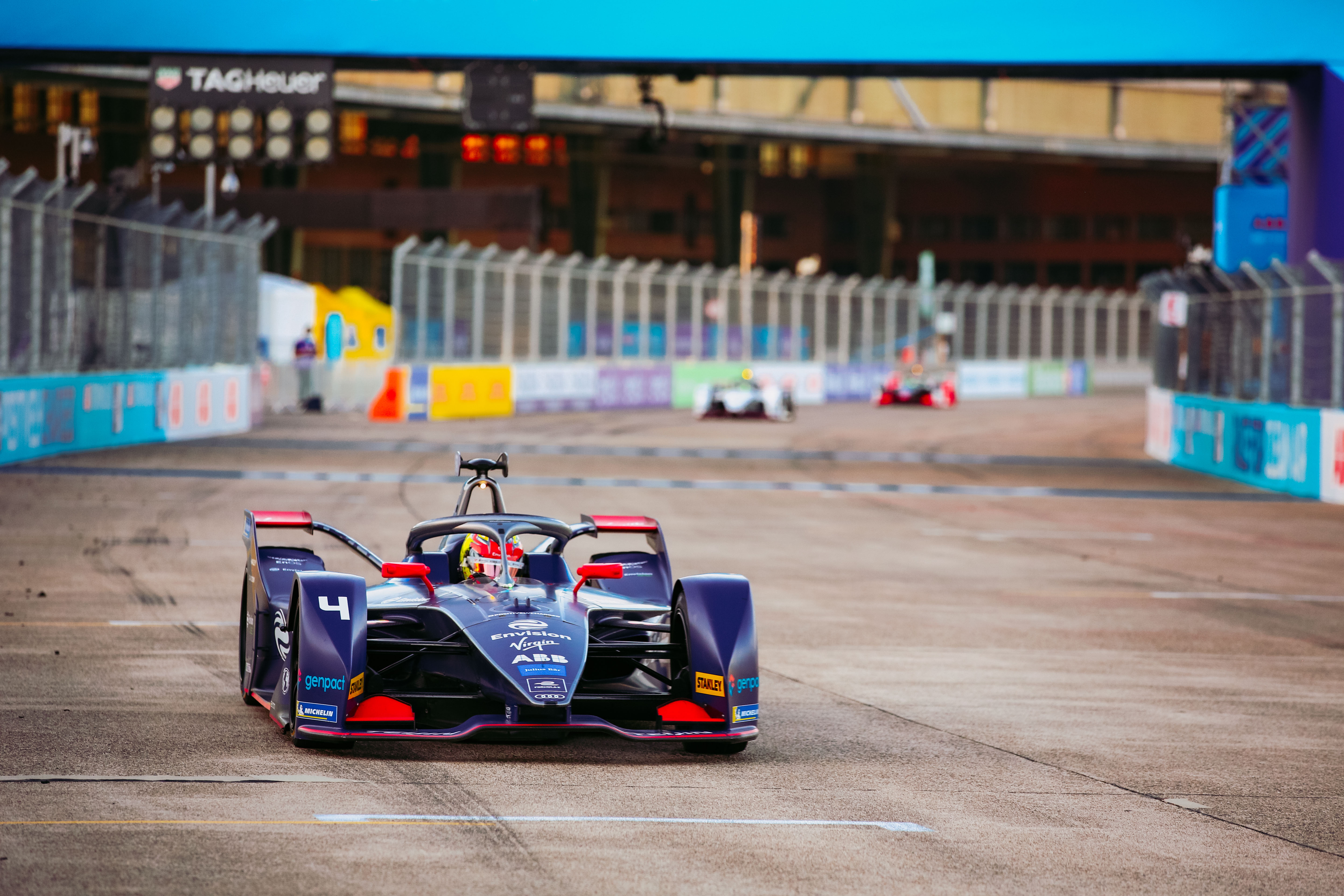 There probably isn't a driver with as much paranormal-like reflex skill behind the wheel as Robin Frijns, who his own engineering chief Chris Gorne affectionately once referred to as "our weird little Dutch guy".
Frijns has proven he can win E-Prixs, but on the flipside has also shown a propensity to overreach his car's capabilities on occasions last season.
If the Audi powertrain is, as expected, an improved package this campaign then expect Frijns to be a nailed-on title contender.
Intriguingly his new team-mate Nick Cassidy comes into the team with little in the way of practical preparation and he told The Race last month his targets are modest for the first phase of the campaign.
Still, there is great excitement in Cassidy coming to Formula E as he brings not only a stellar CV but also a genuine ambition to mix it with the best and show that he can 'do a Rast' and adapt quickly.
5. Nissan e.dams
Drivers: Sebastien Buemi/Oliver Rowland
Rating: 18/20
Statistically, over full seasons together, Oliver Rowland and SebastienBuemi are the top points aggregators in the whole field.
They appear to be getting stronger as a combined team, and there is a growing sense that Nissan e.dams is among the favourites heading into the season.
In Buemi it has a proven winner, someone capable of consistently reaching the superpole qualifying shootout and bringing home the big points.
In Rowland it has a firebrand charger who, when opportunity allows, dominates.
As a partnership they work together too and it is this team ethos which is solidified by boss Francois Sicard and latterly Tommaso Volppe, which makes the combined force of Rowland/Buemi one to fear for their opposition.
The big question now is will possible team infrastructure changes later this year have any destabilising effects?
4. Jaguar
Drivers: Mitch Evans/Sam Bird
Rating: 18/20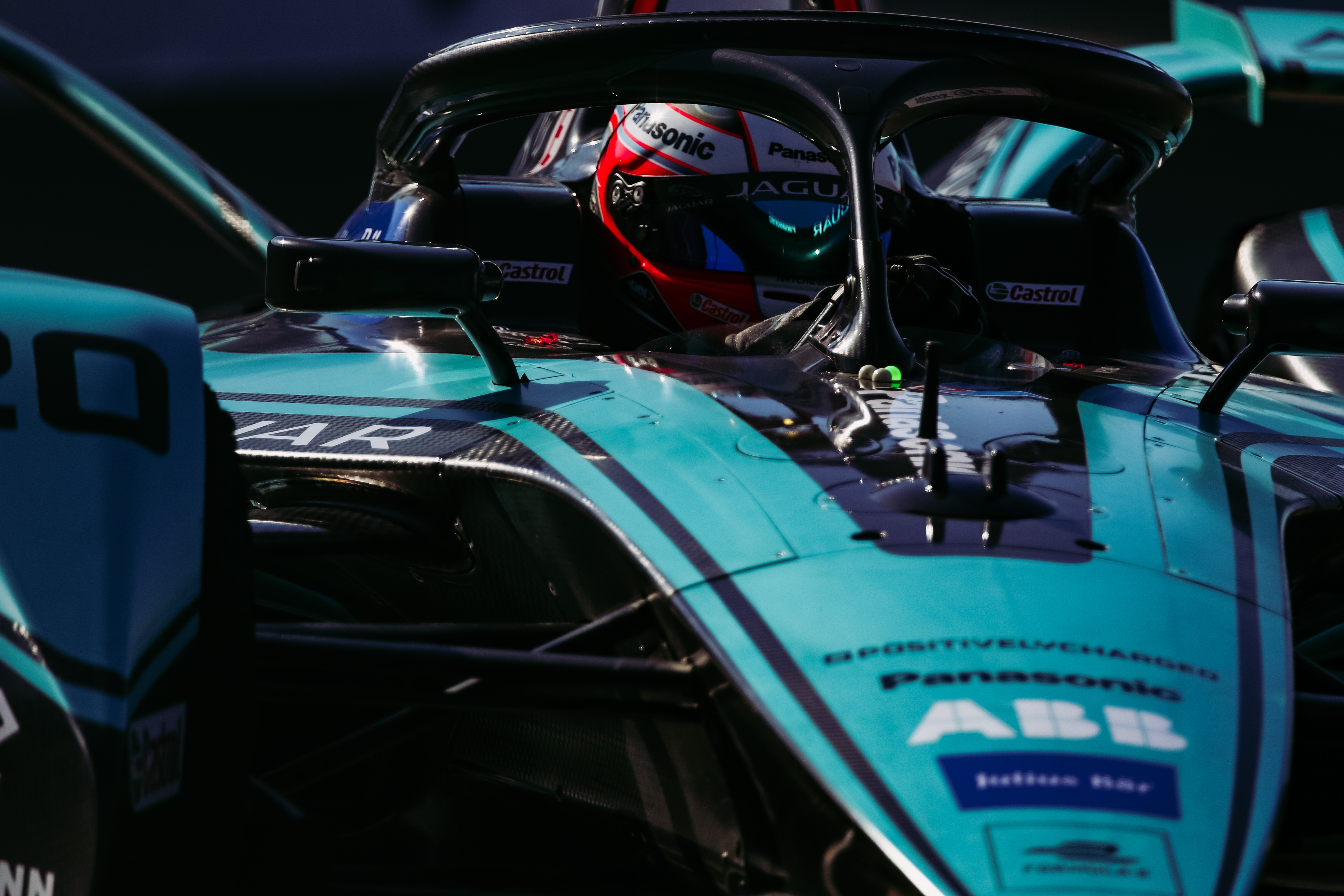 The theory goes that this is Jaguar's season. The missing pieces have been inserted into the jigsaw for success and it's time to go and win a title.
That of course is way too simplistic.
The addition of Sam Bird, while certainly adding to its chances for a teams' championship assault, guarantees only that at the end of the 2021 season there will be little in the way of adequate excuses should it not, at the very least, enjoy its best season to date.
Bird brings a huge amount of knowledge about Formula E racecraft and how to maximise every little twist and turn of an E-Prix.
Joining Mitch Evans, rightly billed as a champion of the future, Jaguar surely has a win-win situation on its hands.
Yet, with Evans having never really been challenged on a consistent basis in a team he has generally made his own, there is no real way of knowing how he would react should Bird start getting the upper hand.
3. Audi
Drivers: Lucas di Grassi/Rene Rast
Rating: 18/20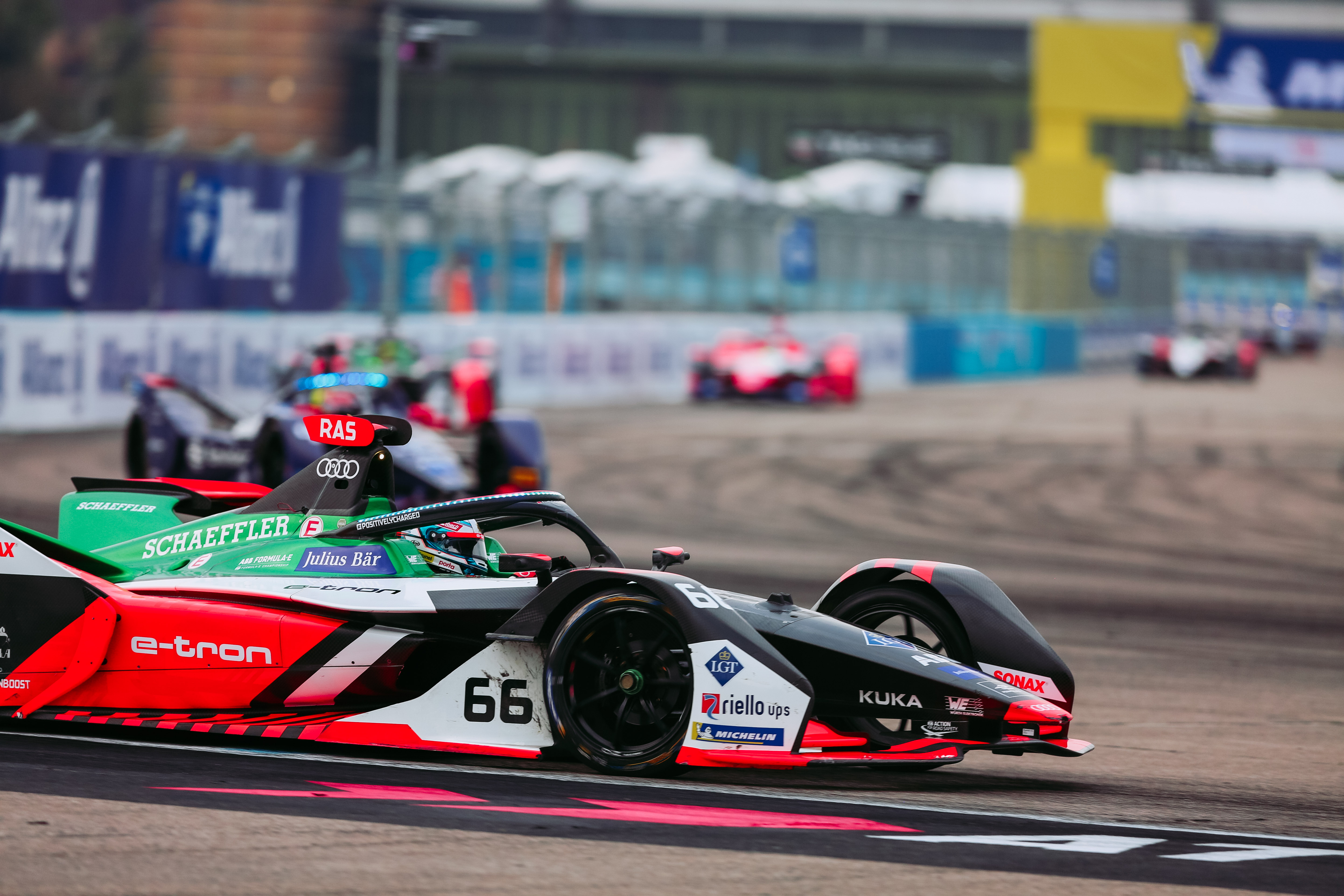 Audi was hurting last season. It doesn't take mediocrity very well and its rivals should be apprehensive about what it will unleash with its new package for 2021.
Lucas di Grassi is convinced he has a another title in him. Armed with the gift of consistency, you wouldn't bet against him doing it.
Despite a common opinion he's a poor qualifier, di Grassi is very capable of pulling out magic laps and he may well need to this season due to the guy beside him in the Audi pit.
Rene Rast grew in stature within a few races in Berlin and was a genuine podium contender in the final two races, one of which he converted with a sensational brawny move on Lotterer.
Rast absorbs data and detail like a machine and will be the biggest threat to the di Grassi dominance in this team that has prevailed since 2014.
2. Mercedes
Drivers: Nyck De Vries/Stoffel Vandoorne
Rating: 19/20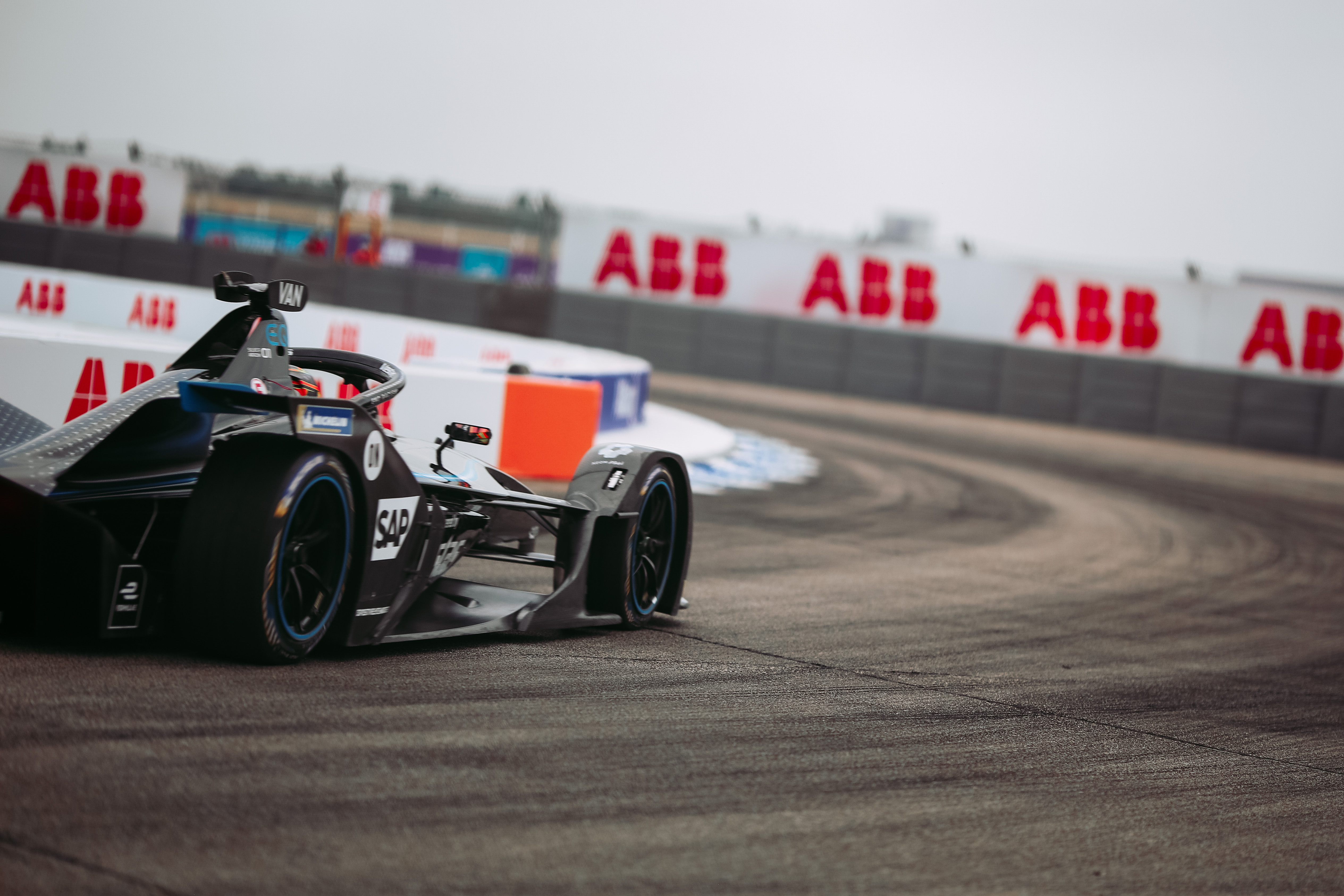 Should Mercedes iron out some basic operational and technical errors this season then this rapid pairing could supersede the DS Techeetah duo for potency.
Nyck de Vries took to Formula E instantly and was easily the outstanding rookie last season.
The intensity to de Vries' craft raised Stoffel Vandoorne's bar somewhat last season and the pair are now capable of a title campaign should the hardware allow.
Last season Vandoorne had poor weekends at Mexico (quick but shunted) and Marrakesh (missing in action) so expect him to follow up on his Berlin win in August with a brand new powertrain that has got some of its rivals talking of DS-style efficiency from the very start.
1. DS Techeetah
Drivers: Jean-Eric Vergne/Antonio Felix da Costa
Rating: 19/20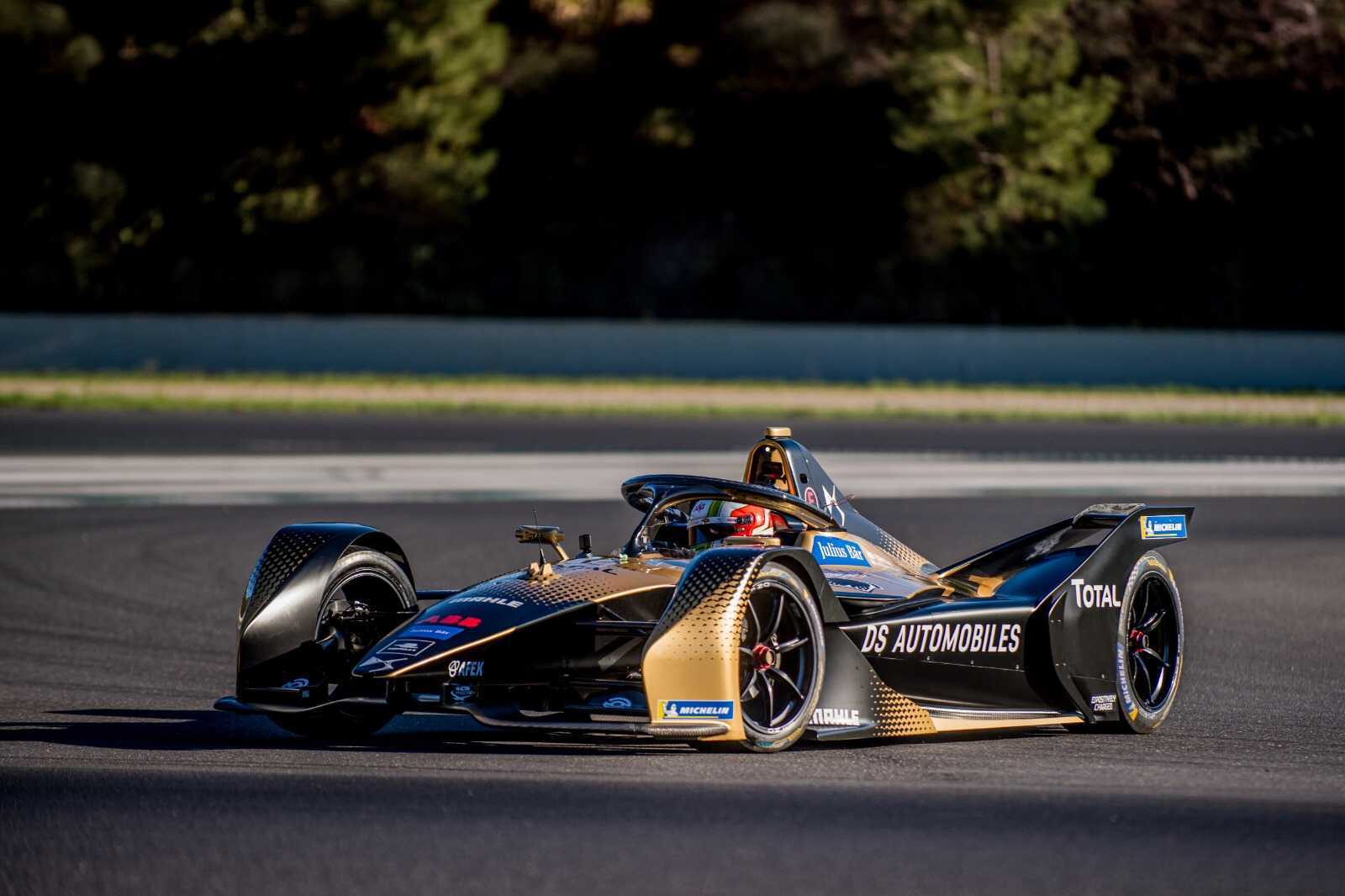 The clear champion in 2019/20, DS Techeetah has a perfect blend of experience, pace and technical understanding with reigning champion driver Antonio Felix da Costa and double champion Jean-Eric Vergne.
Off days with these two are rare and da Costa's qualifying performances were completely transformed after his move to the team in the summer of 2019.
Attention to detail at the team is forensic. Its understanding and application of powertrain efficiency is outstanding, which suits Vergne and da Costa down the ground.
Still the duo to beat, even with DS's old powertrain at first, the only danger for them is likely to be themselves, as was occasionally proven last season when da Costa and Vergne almost tripped over each other in Santiago and Mexico.
Each driver will be desperate to overcome the other for their own reasons.