Ahead of Formula E's season finale Berlin week, our correspondent Sam Smith collated his driver ratings from the first part of the 2019/20 championship to rank the drivers.
Now it's time to get his verdicts on all the performances from the sextet of Tempelhof races.
Jean-Eric Vergne
DS Techeetah
Rating: 7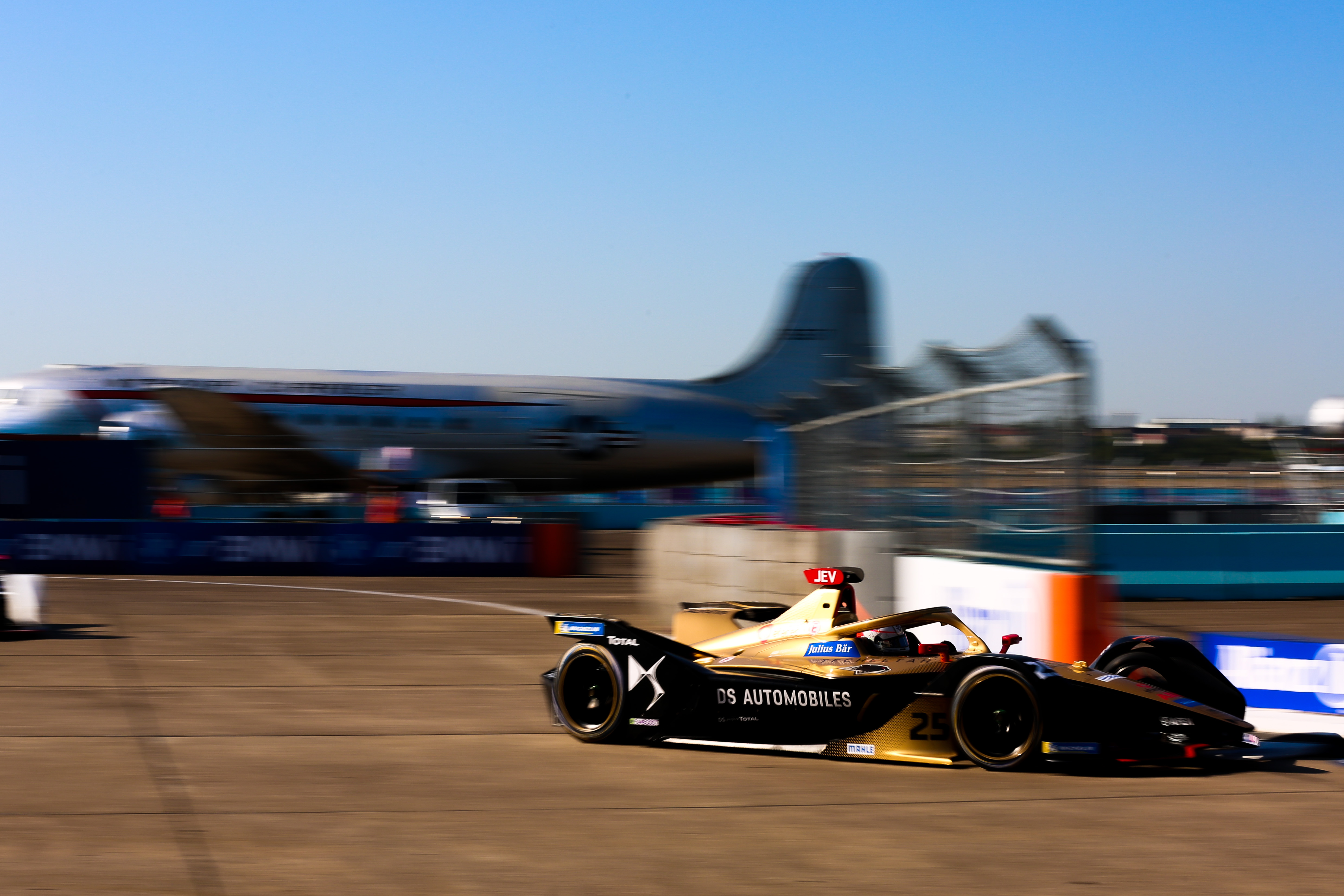 In the context of DS Techeetah's remarkable operational and technical excellence in Berlin, outgoing champion Vergne's points haul of 55 from six races looks decidedly average. Next to Da Costa's 91, paltry.
Vergne had to hit the ground running at the first double-header for any possibility of a title challenge.
Instead it was an unmitigated disaster as he got ruffled by his team-mate's early attack and perceived ever so slightly roguish early race breakaway.
This destabilised Vergne and the old paranoias came flooding back. But once he'd rebuilt himself he came back fighting as we know he can, and he took a thrilling pole in the third race and then a win in the fourth.
This seemed to appease the fury somewhat but Vergne remained reassuringly feisty all the way to the final metre of the season, as he orchestrated a swashbuckling race through the pack to take seventh in the final encounter which he conducted with a familiar flourish.
Antonio Felix da Costa
DS Techeetah
Rating: 10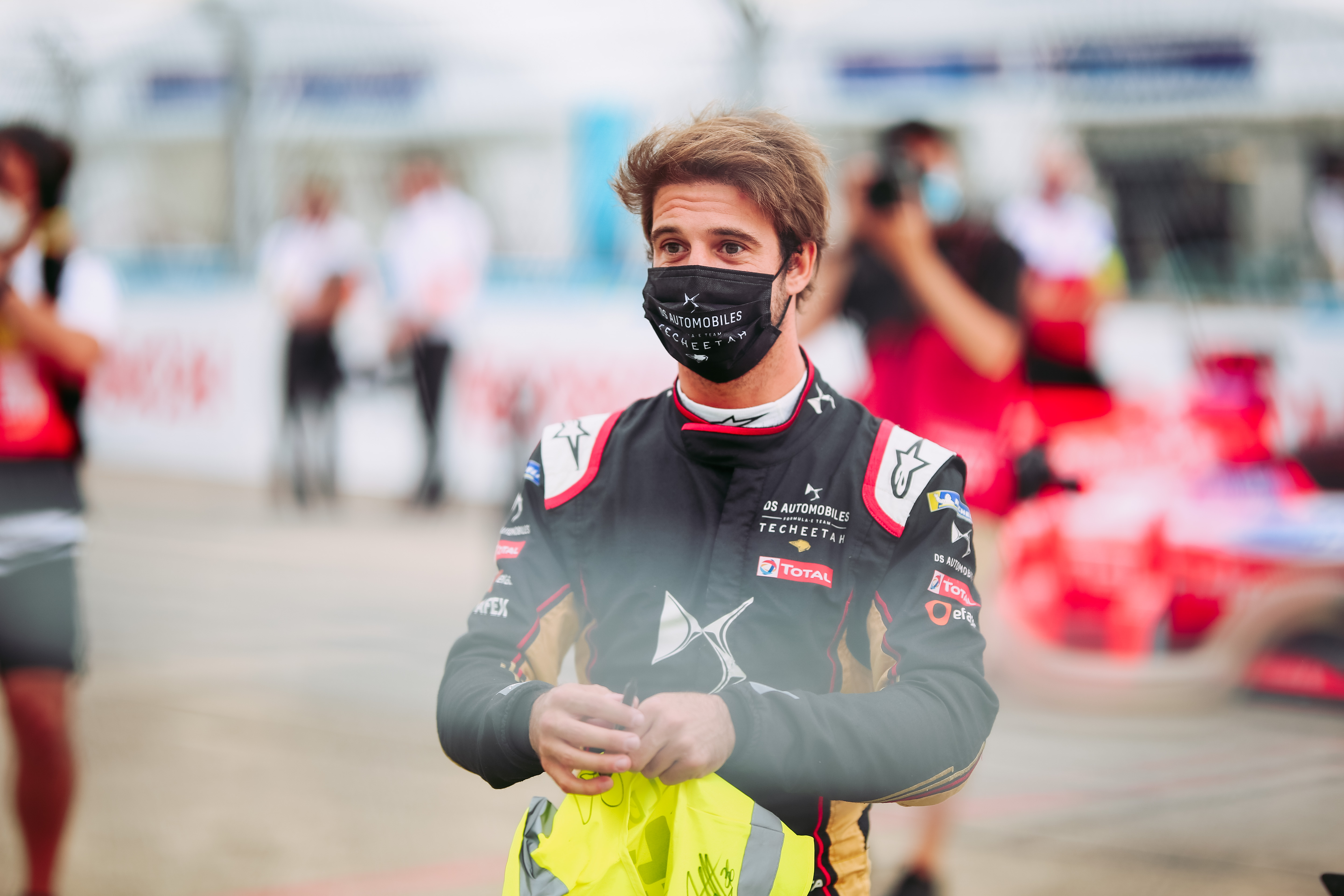 An absolute machine on the reverse track, da Costa demolished all before him to break the back of the title race and ensure the opposition all bowed to his precision as he pulled off a never before seen hat-trick of Formula E wins.
His superpole laps in the opening two races were nothing short of outrageous and stunned the paddock into submission.
That herculean surge the destiny fulfilling championship run easier to achieve. That tale that had layers of storylines threaded within it that dated back to his fate inducing coffee with Vergne at Le Mans in June 2019.
We addressed the reasons why da Costa was so good in Berlin last week, but a good portion of it was simply confidence in the package beneath him and his feel on a track yet to rubber in.
There were tiny blemishes in the final double-header including being caught up in the ludicrous qualifying group fiasco on Wednesday, but those apart it was hard to pick any significant holes in an overall maestro-style performance.
Lucas di Grassi
Audi
Rating: 7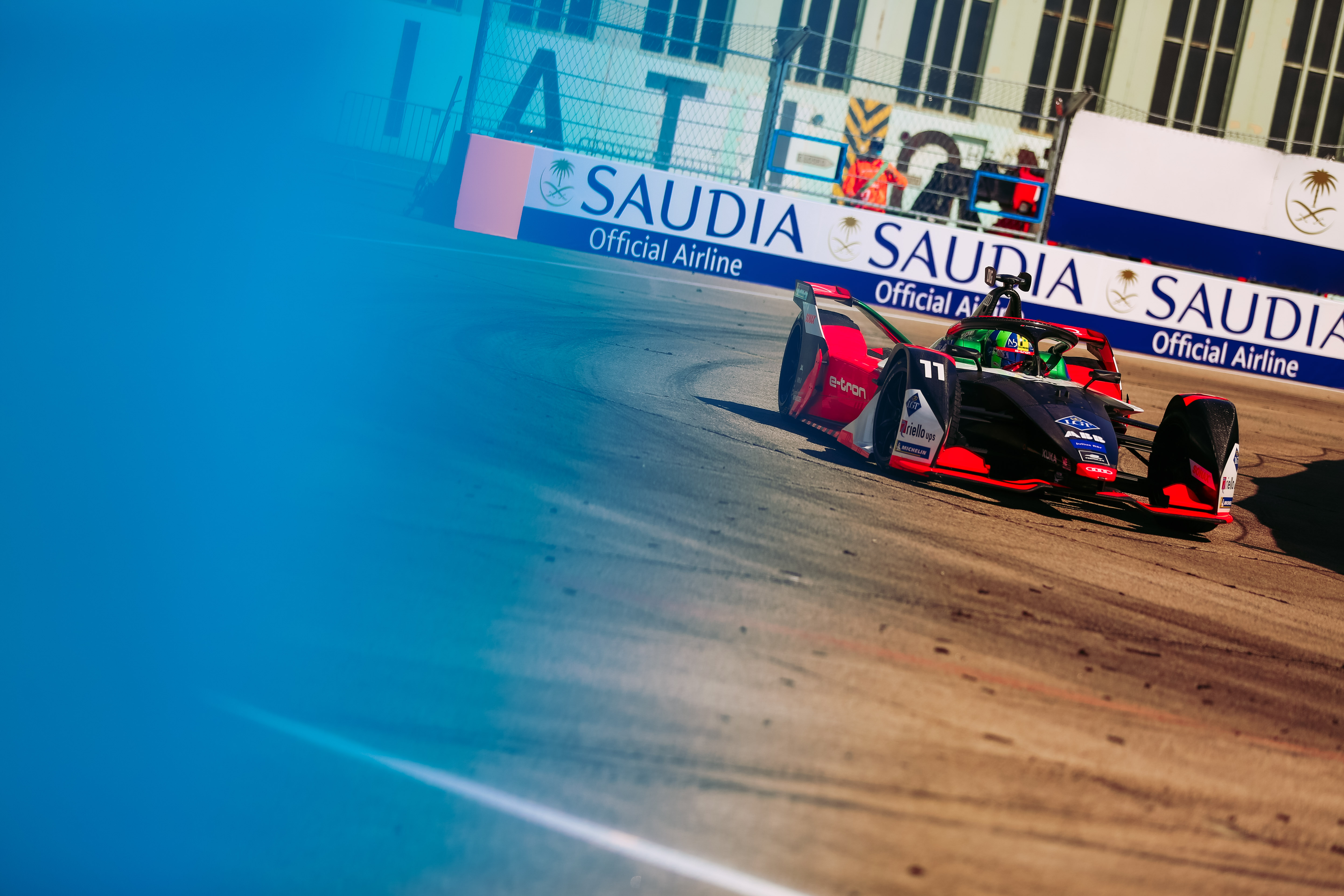 If truth be told, di Grassi was never at the races during 2019/20 as he had been in previous seasons and in Berlin it was the same story as it had been earlier in the campaign.
The Audi e-tron FE06 was nowhere near the top three cars, which in Berlin were DS, Mercedes and Nissan for the most part.
Tenacity and perseverance are woven into di Grassi's DNA but even he could not get a sniff of anything approaching a victory chance in Berlin, where in previous seasons he and Audi had dominated.
There was more evidence of this with a disappointing qualifying in the final race even when di Grassi was removed from the first qualifying group and should've had better track conditions..
With new team-mate Rast may have stolen the headlines with his Audi debut, di Grassi still mostly maximised what he had, and amid some of the usual bellicose wheel-to-wheel episodes were some valiant races, not least of which was the second race where he snared third.
Rene Rast
Audi
Rating: 8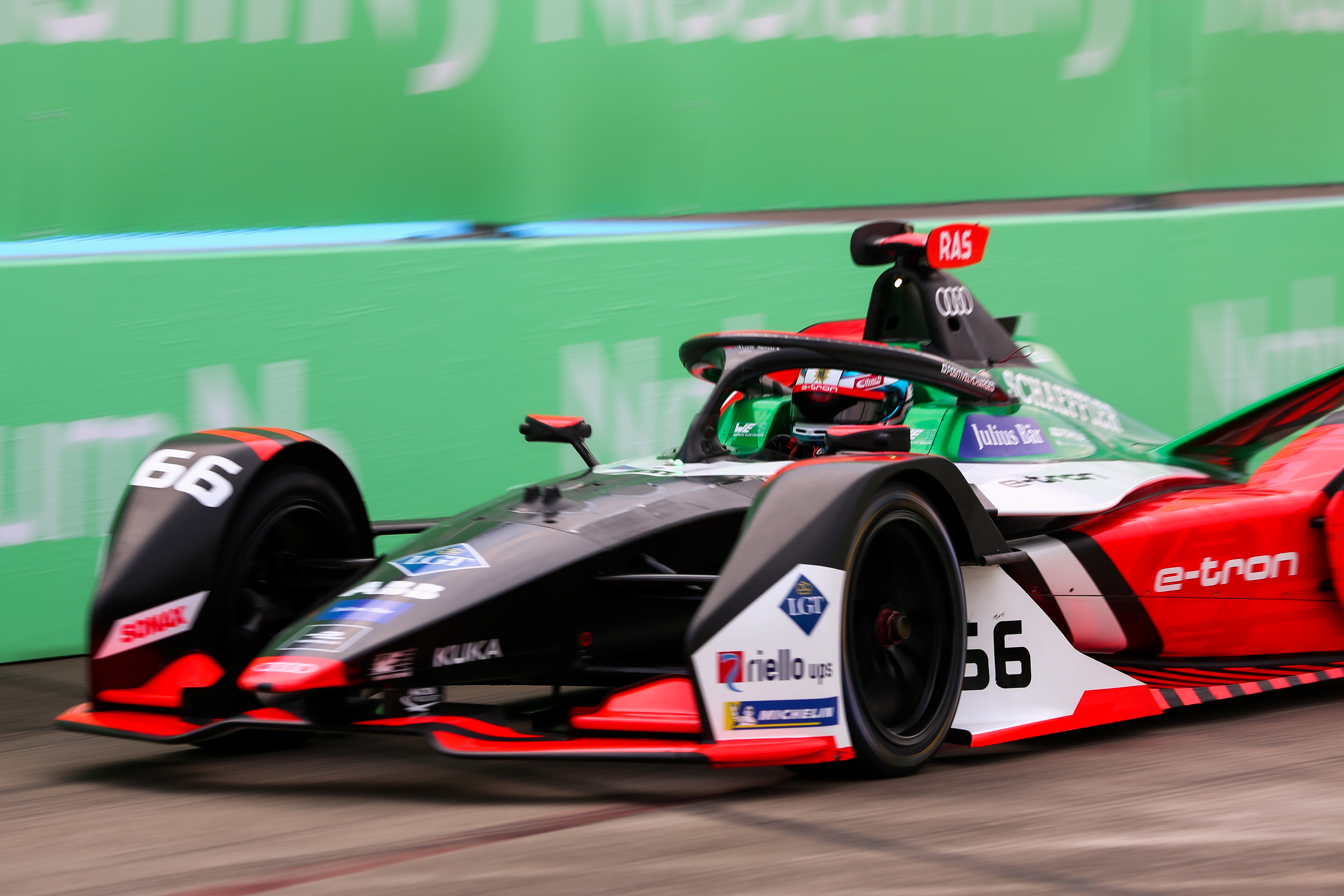 There were a few worrying signs of Rast being bullied on what should be deemed his proper debut events in the championship as replacement for Abt – four years on from his Aguri one-off.
Rast got his elbows out for the weekend races but perhaps a bit too much when he got a conduct warning for some squirrelly defending against Evans.
By the fifth race Rast was getting into a groove, and although there was some good fortune with the track evolution in the more advantageous final group in Wednesday's race he firmly made it count.
His move on Lotterer on the final lap in that race was nothing short of a mugging, but it found the perfect balance between brawn and force.
Rast is a positively demanding driver behind the scenes, which will gain kudos with boss Allan McNish. His commitment had already gained the attention of one leading rival driver who remarked to McNish on the final grid of the season how impressive Rast had been.
Should he get the drive for next season – and it would frankly be a travesty if he didn't – then the rest of the field will be looking over their shoulders.
Sam Bird
Envision Virgin
Rating: 6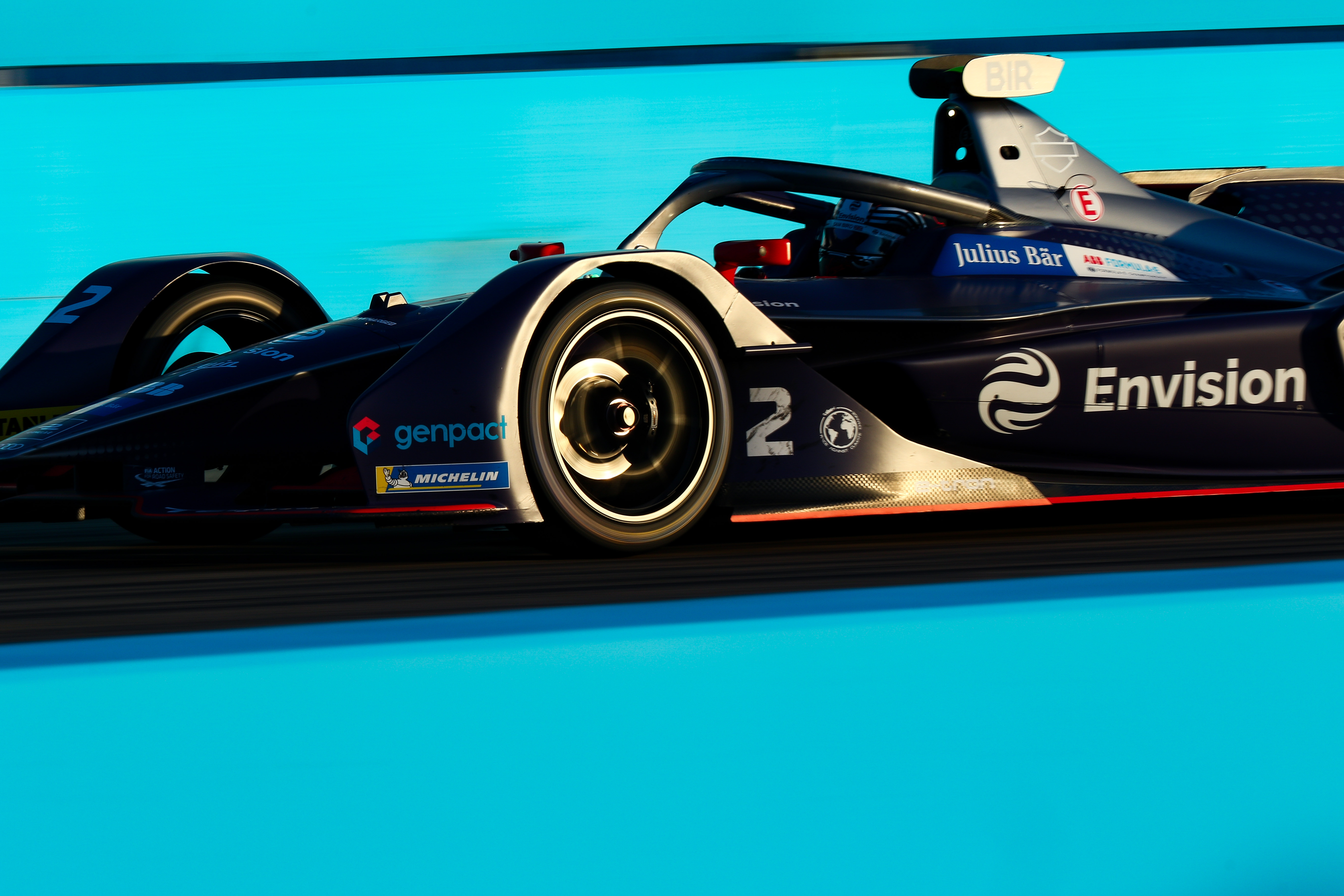 Another season fell away from Bird and in Berlin it was hard to pinpoint the precise reasons as he started off phenomenally with an assured drive to third in the opener.
That was followed up with a solid if unspectacular run to sixth in the second event before it went a little off-kilter as he struggled to find constructive pace again until his final race with the team on Thursday.
This was where he stencilled out a typical Bird race to climb from 14th to fifth, executing some superb moves and balancing his strategy beautifully.
Bird now heads off to pastures new with Jaguar, where he will form one of the most enviable partnerships on the grid with Evans.
Robin Frijns
Envision Virgin
Rating: 8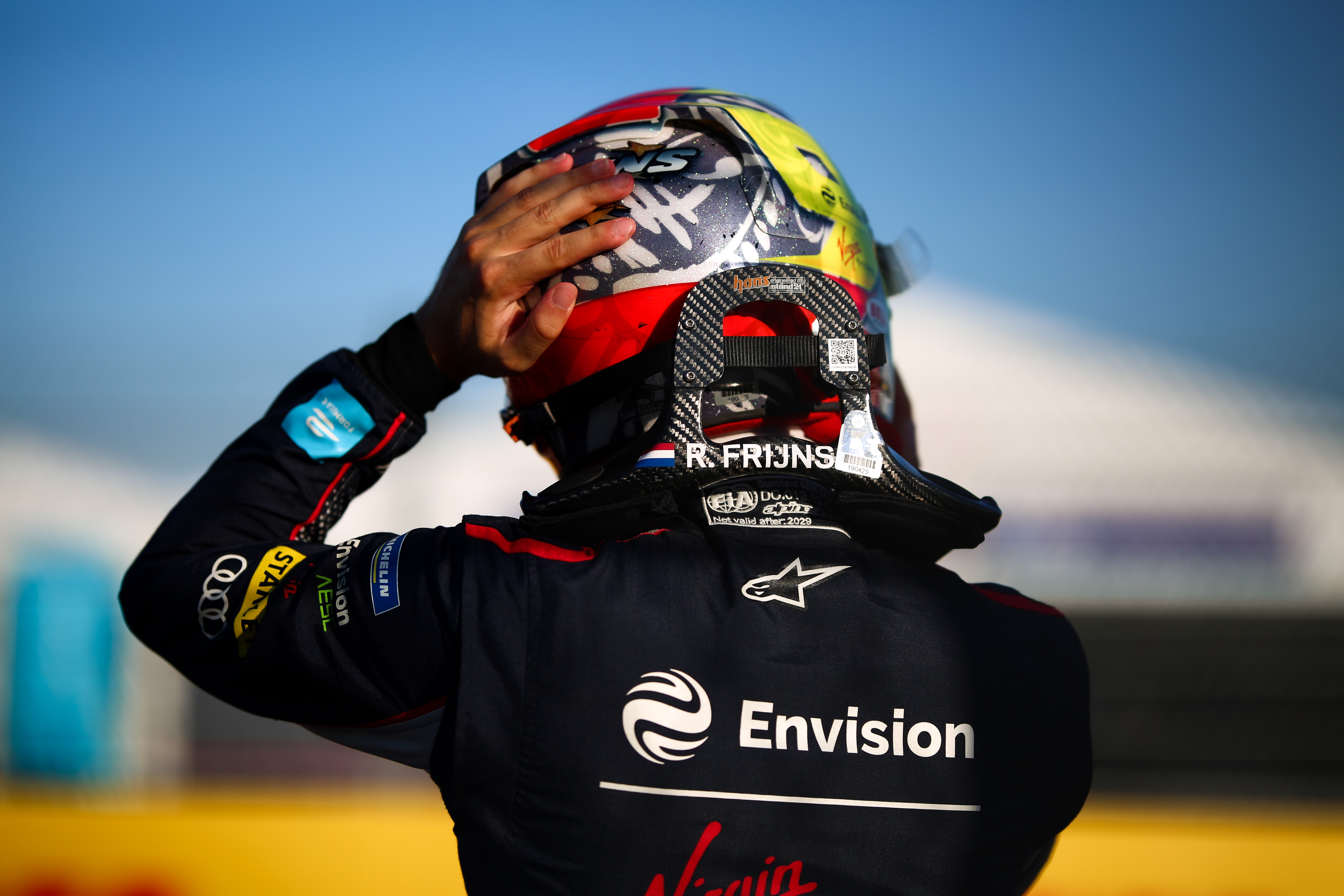 It looked like the same story of woe for Frijns on the first day of action in Berlin when a powertrain change preceded a race that ended with accident damage after an incident with Guenther's BMW.
But Frijns' head though didn't drop as it has before and he surged back to competitiveness with a battling fourth in the second reversed-track race.
That seemed to open the floodgates and he hit a rich vein of qualifying form to make his first of four Berlin superpole appearances (more than anyone else on the grid) before harrying his previous nemesis Guenther all the way to the flag in Saturday's race.
Indeed, along with Lynn, Frijns shared the best overall qualifier status with an average of a sixth placed start throughout the entire Tempelhof residency.
Another well-worked second in the first race of the final double-header pointed to a sniff of a chance to fight for a top six championship spot but a puncture in yesterday's race neutered that notion.
It was an unfortunate topping and tailing of results for Frijns, who again showed why he is so highly prized as a true flair performer.
Sebastien Buemi
Nissan e.dams
Rating: 8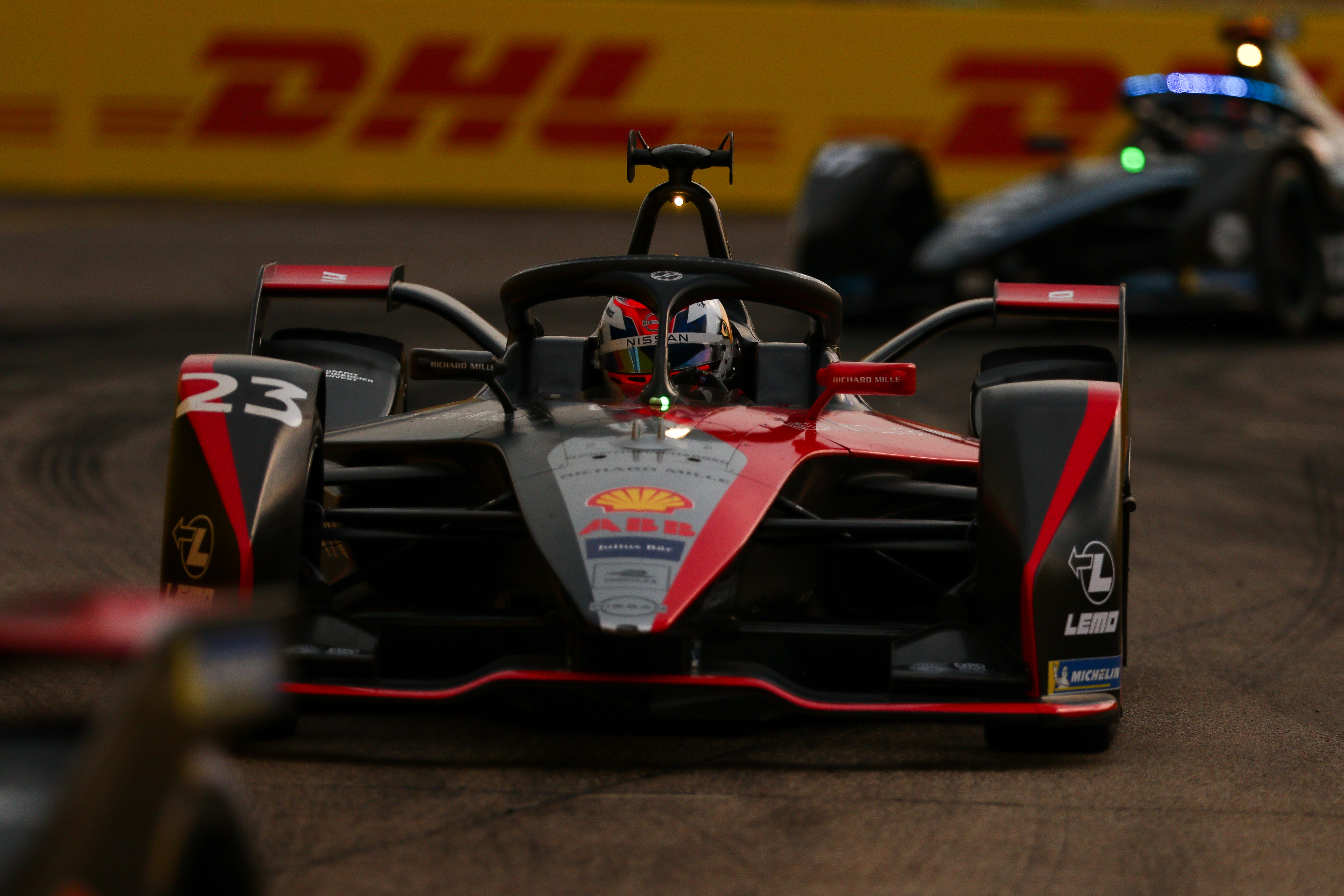 Only the second time in four seasons that Buemi has failed to score a victory and knowing his fiercely competitive spirit, that will sting.
Still, a stellar points haul and much improved pace after the enforced break made Berlin a true blossoming of the Nissan package that had to revert to a single MGU set-up this season.
Counter-intuitively, Buemi's best race was probably the penultimate round when he carved his way through the pack from the rear after the qualifying mistiming debacle confined him to a 22nd place grid start.
His progress to 10th, while not as headline grabbing as his audacious 2016 Buenos Aires last to second hopscotch, was just as impressive with a now much more potent grid to deal with.
What seemed to be a slightly unnecessary change in set-up for the final race may have cost him a win, but nevertheless Buemi capped off another very fine season with a third podium appearance in six races.
Oliver Rowland
Nissan e.dams
Rating: 8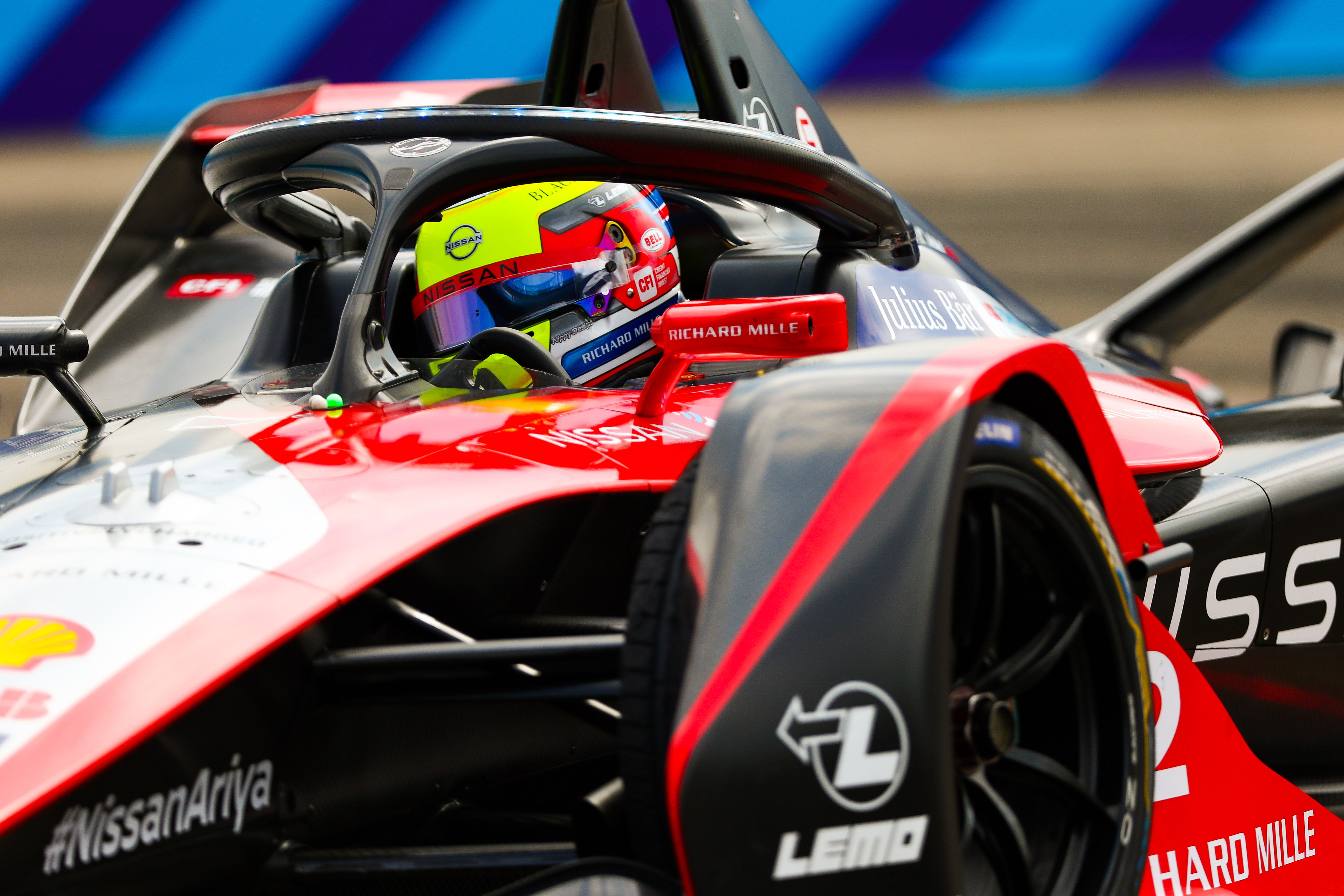 As well as breaking his duck on Wednesday by waltzing away at the front to win at a relative canter, Rowland confirmed a growing maturity.
He had worked exhaustively through perfecting the set-up of his Nissan IM02 in the free practice sessions to ensure it was right for qualifying.
It didn't always work out but when it did it laid strong platforms for big results.
These came with a fifth in round nine followed by producing Nissan's second Formula E win and putting himself into the fight for championship runner-up status.
In typical Formula E style though he hit the earth with a bump in the final race when he was a victim of a brake-by-wire issue in the first qualifying group. He was then forced to park his car in the race after contact with Sims.
Alexander Sims
BMW
Rating: 5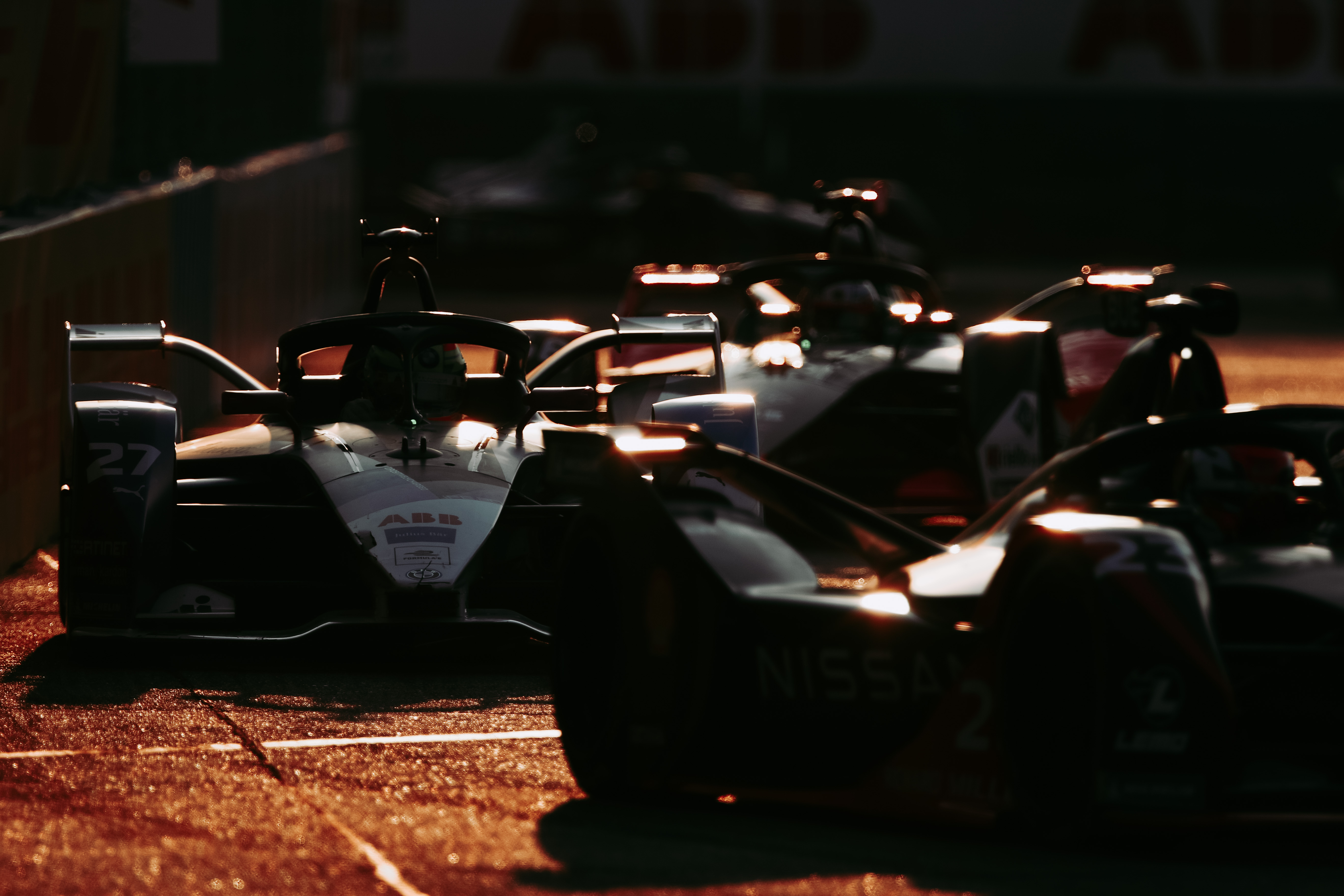 Sims and BMW appeared to get a little tied in knots in Berlin and any appraisal is mired largely in qualifying woe.
That seems odd considering Sims' form earlier in the season and Guenther's fitful strong pace but a team issue with its battery on the first day almost seemed to set the tone.
Three points from what was effectively half a season of racing is a shocking return for the proven race winning package of Sims and BMW and the team seemed to be at a loss over how it delivered so little.
Despite battling gamely, for whatever reason Sims just didn't get a handle on his BMW iFE.20 in comparison to his team-mate.
Yet in the final event he probably had his best performance – maximising his qualifying lap and battling strongly on the cusp of the points yet ultimately delivering only 13th.
Maximilian Guenther
BMW
Rating: 7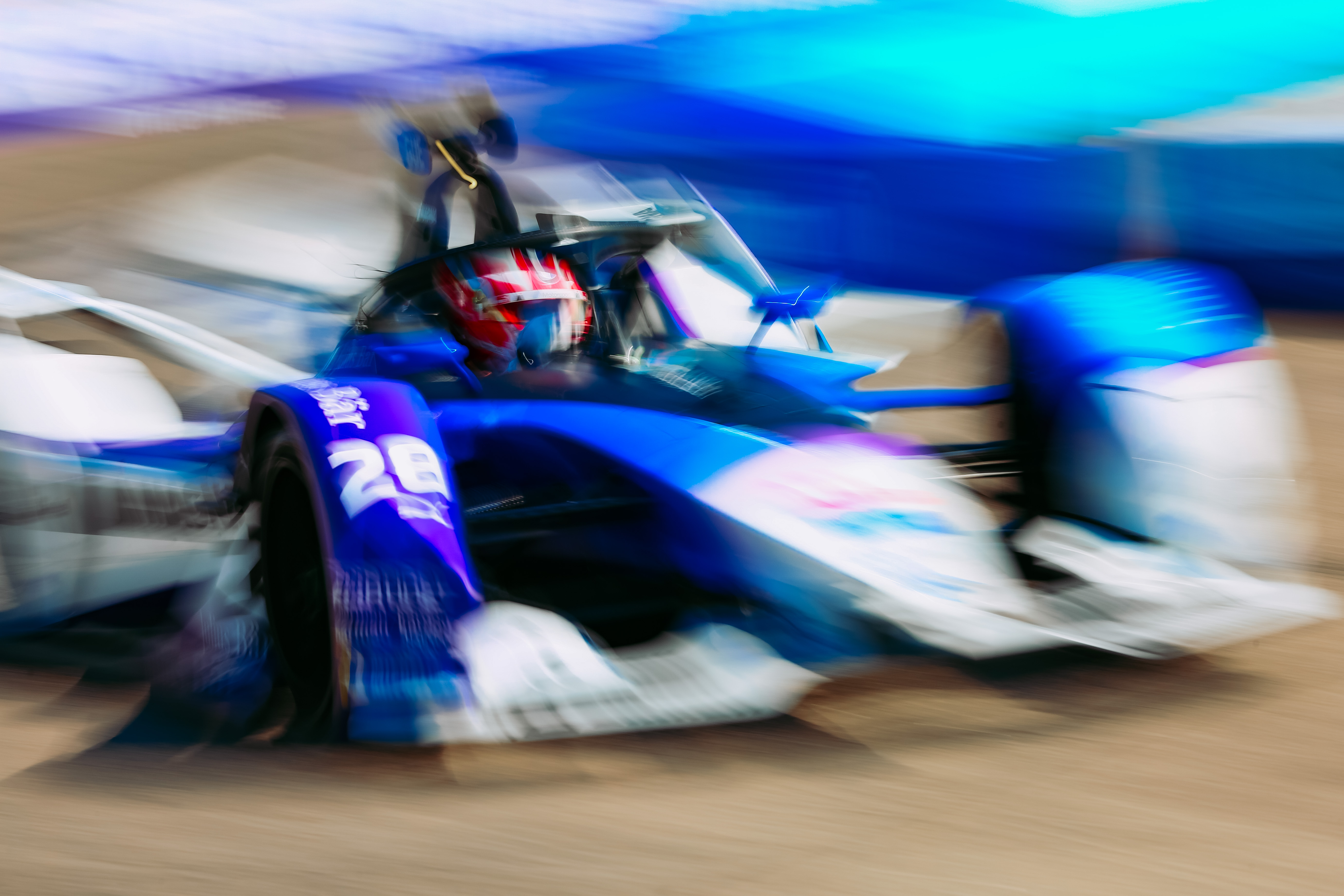 It was maybe a microcosm of Guenther's season throughout the Berlin residency as one of the championship's most exciting young talents took a second victory but little else.
That BMW arrived on its home patch third in the teams' standings and left it fifth with a mere 28 points while rival Mercedes scooped 91 will contribute to some candid debriefing in the coming days and weeks.
It was action packed stuff for Guenther throughout with, the win apart, several shunts and a disqualification (for excessive energy usage) but on a performance level his win was again metronomic and he proved that he has the capability to perform flawlessly when presented with a race winning opportunity.
Alex Lynn
Mahindra
Rating: 8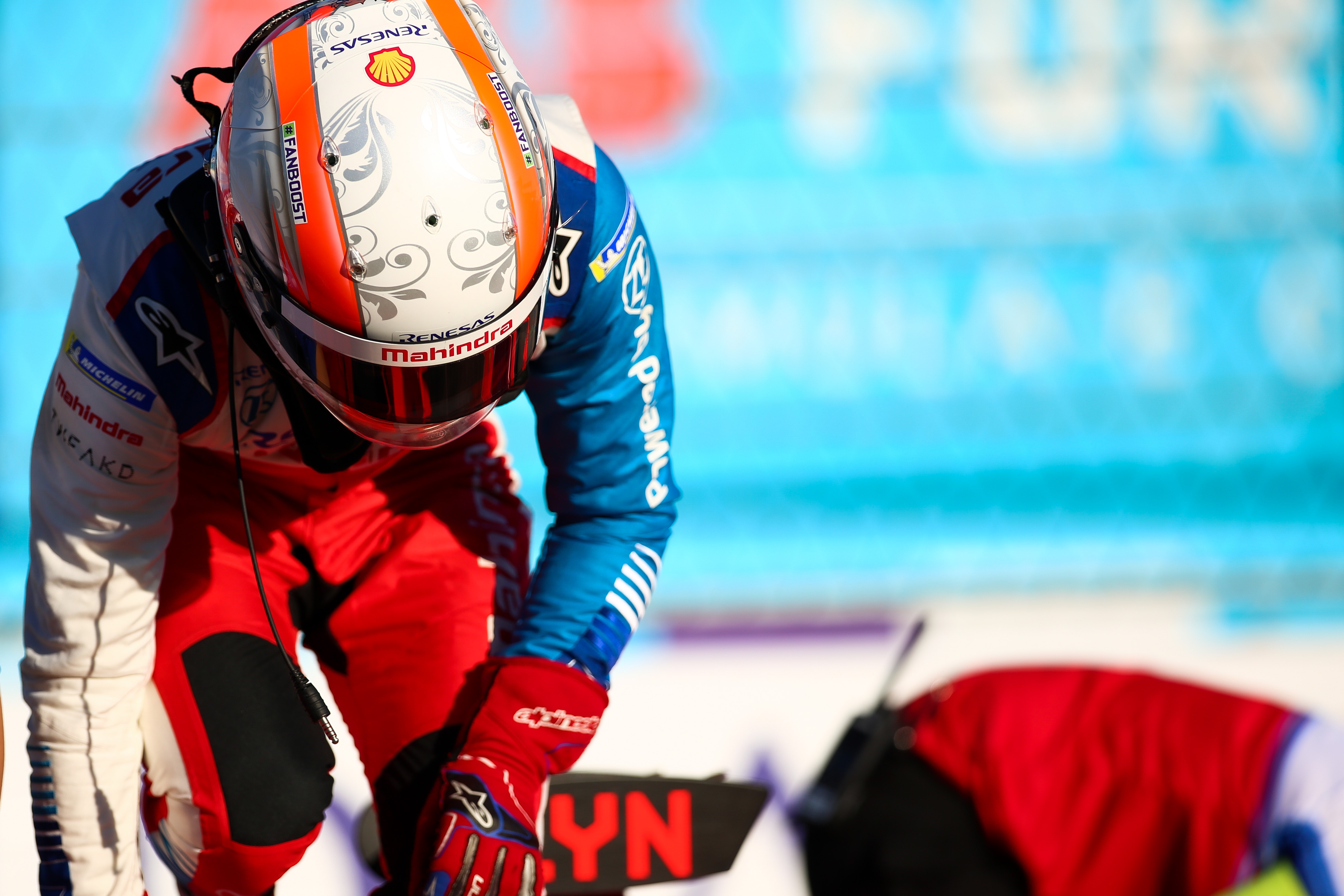 Lynn delivered above and beyond what was expected of him after a late call up to replace Porsche bound Pascal Wehrlein.
Three superpole appearances, three points scores and increased consistency as the events went on was a fine return for a driver who grabbed his chance with both hands.
It started steadily in the first double-header where he didn't quite hit his straps but a burgeoning understanding with his engineer Cyril Blais paid dividends in the following events.
His 2019/20 Mahindra package generally had much less development than others as the team entered a period of restructure and readied for its technical hook-up with ZF for 2021.
Lynn adapted well though and he nailed several qualifying laps, especially in the third race when he started third.
Like Rast, there were occasional flashes of being elbowed out, but he came back punching within reason.
Sixteen points in the final three races was just three fewer than team-mate d'Ambrosio's haul for the full season, a fact that must put Lynn in the centre of the stage for a full-time seat in 2021.
Jerome d'Ambrosio
Mahindra
Rating: 5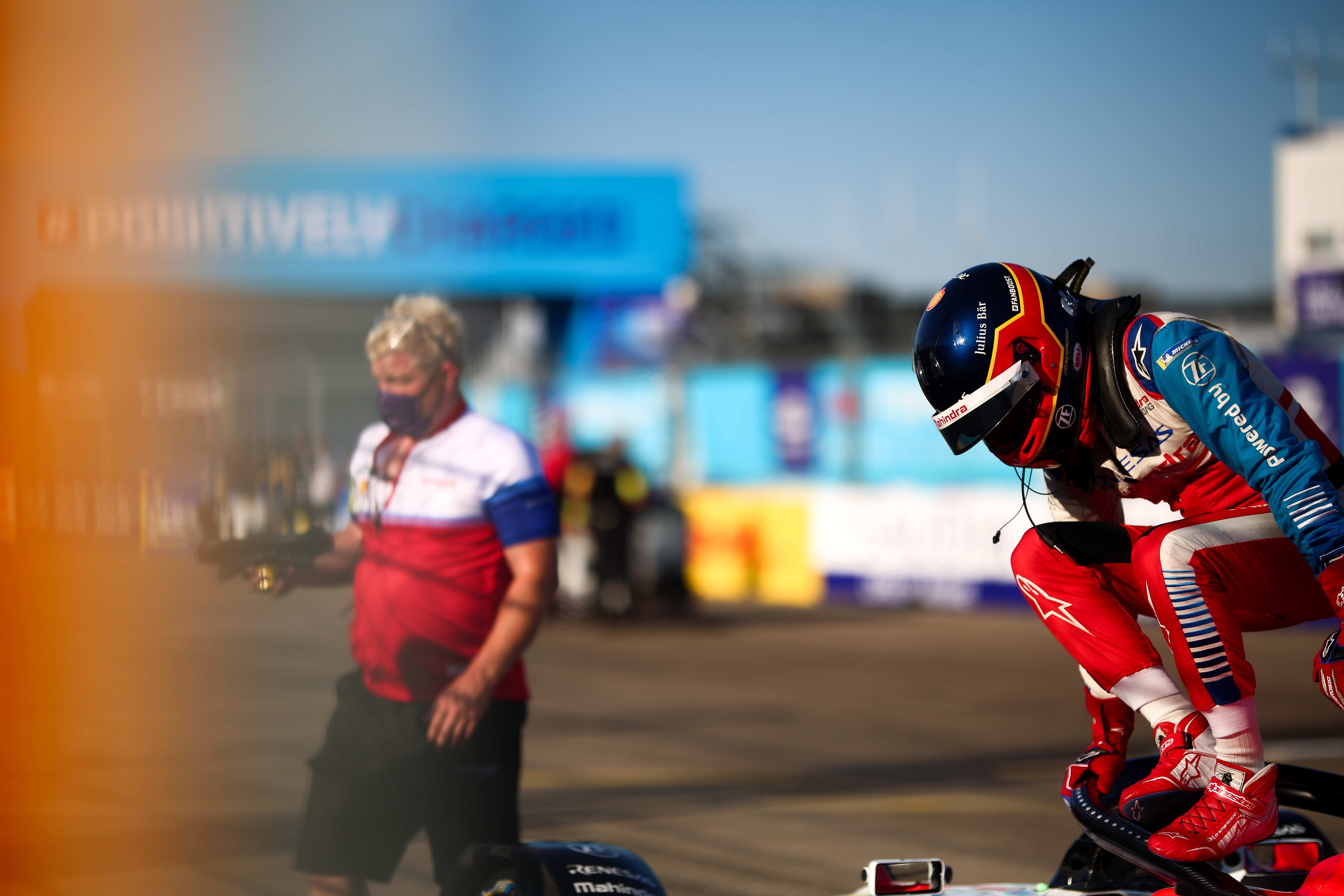 Things started brightly enough for d'Ambrosio with a fighting seventh after a strong sixth place start in the first race.
His second qualifying though began a serious trough that was underlined by a disqualification when his total race energy was miscalculated and went over the maximum 50kWh allowed.
Lynn's increasing qualifying performance then seemed to trigger a degree of panic and despite an excellent third place start in the third race, d'Ambrosio head dropped and he failed to trouble the scorers thereafter.
The team was at a loss to explain precisely why and it left the experienced Belgian more exposed than he would like as team boss Dilbagh Gill gets set to make some big decisions on his line-up for 2021 in the coming days.
---
The Berlin 'championship'
If the six Tempelhof races had been a mini-series in itself, here's how the standings would've shaped up:
| | | |
| --- | --- | --- |
| Pos | Driver | Points |
| 1 | Antonio Felix da Costa | 91 |
| 2 | Sebastien Buemi | 57 |
| 3 | Jean-Eric Vergne | 55 |
| 4 | Oliver Rowland | 53 |
| 5 | Stoffel Vandoorne | 49 |
| 6 | Robin Frijns | 48 |
| 7 | Andre Lotterer | 46 |
| 8 | Nyck de Vries | 42 |
| 9 | Lucas di Grassi | 39 |
| 10 | Sam Bird | 34 |
| 11 | Rene Rast | 29 |
| 12 | Maximilian Guenther | 25 |
| 13 | Jerome d'Ambrosio | 16 |
| 14 | Alex Lynn | 16 |
| 15 | Mitch Evans | 15 |
| 16 | Edoardo Mortara | 9 |
| 17 | Neel Jani | 8 |
| 18 | Alexander Sims | 3 |
| 19 | Felipe Massa | 1 |
| 20 | Nico Muller | 0 |
| 21 | Tom Blomqvist | 0 |
| 22 | Daniel Abt | 0 |
| 23 | Sergio Sette Camara | 0 |
| 24 | James Calado | 0 |
| 25 | Oliver Turvey | 0 |
---
Mitch Evans
Jaguar
Rating: 7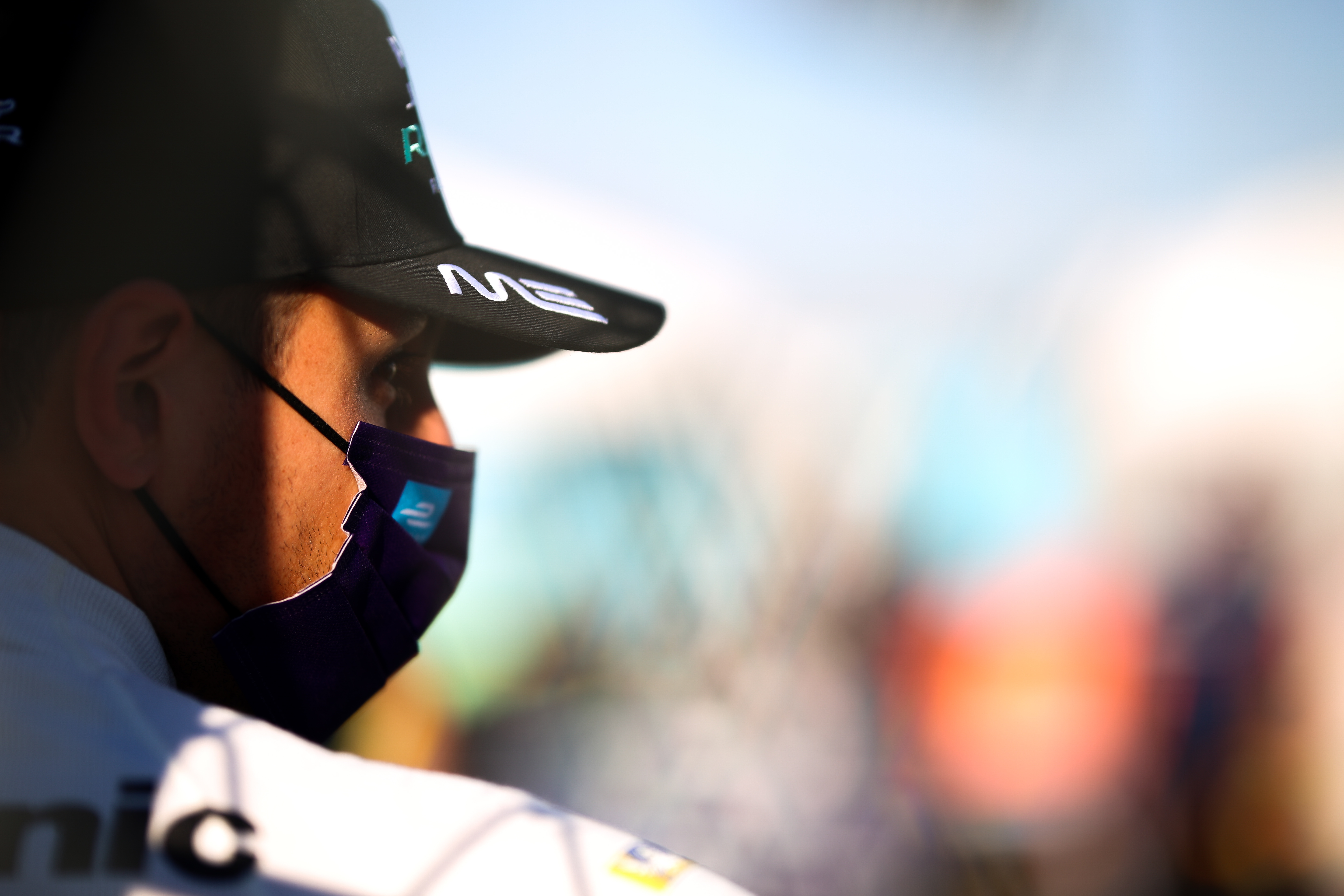 For Evans the whole Berlin event must have felt like one of those dreams where you are trying to get somewhere quick but walking on sponge.
Frustration is an oft-used word in this business but Evans was tortured by it pretty much consistently in Berlin. The reasons why were largely due to his presence in the first qualifying group throughout.
The fact he gathered some points – 15 in the middle weekend double-header – consigned him to remaining in group one and a constant vulnerability to its vagaries.
Evans was spun out of contention in the first race while being in line for at least sixth, and then the second race was the only true self-inflicted disaster with a wrong direction on set-up taken.
But in the subsequent final trio of races he overtook 32 cars, and the short-run pace was still there for Jaguar – albeit not quite what we had seen earlier in the season.
James Calado
Jaguar
Rating: 4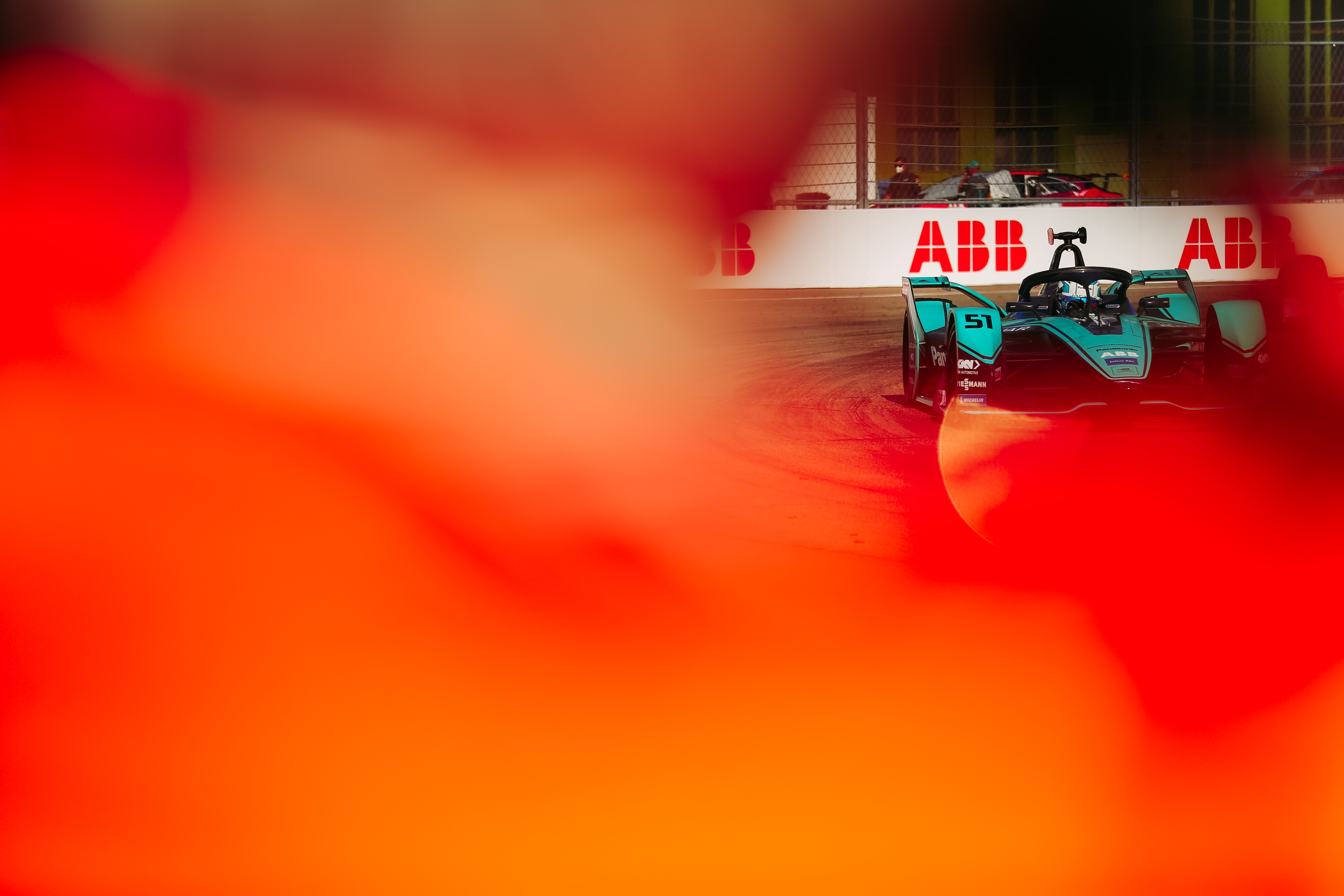 It could hardly have started worse for Calado when he suffered an irreversible powertrain issue before he'd turned a competitive wheel on the opening day.
This earned him a 60-place grid penalty that meant starting 24th with a 10 second stop/go penalty that restricted him to what was effectively a test session in the race.
The second race was just as frustrating with issues and penalties appearing to follow the #51 Jaguar I-Type4. This time a state of charge infraction was dished out in a race ruining manner and Calado took a lowly 22nd.
There was at least some promise in the weekend race, and in Saturday's event he was making steady progress until Sette Camara banjaxed him at the hairpin. It never rained…
What is highly likely to be Calado's final race in Formula E was a tepid affair where he initially ran 12th before balance issues were credited with excessive energy burning and he dropped to 17th.
To his credit, Calado stayed thoroughly professional to the end.
Tom Blomqvist
Jaguar
Rating: 7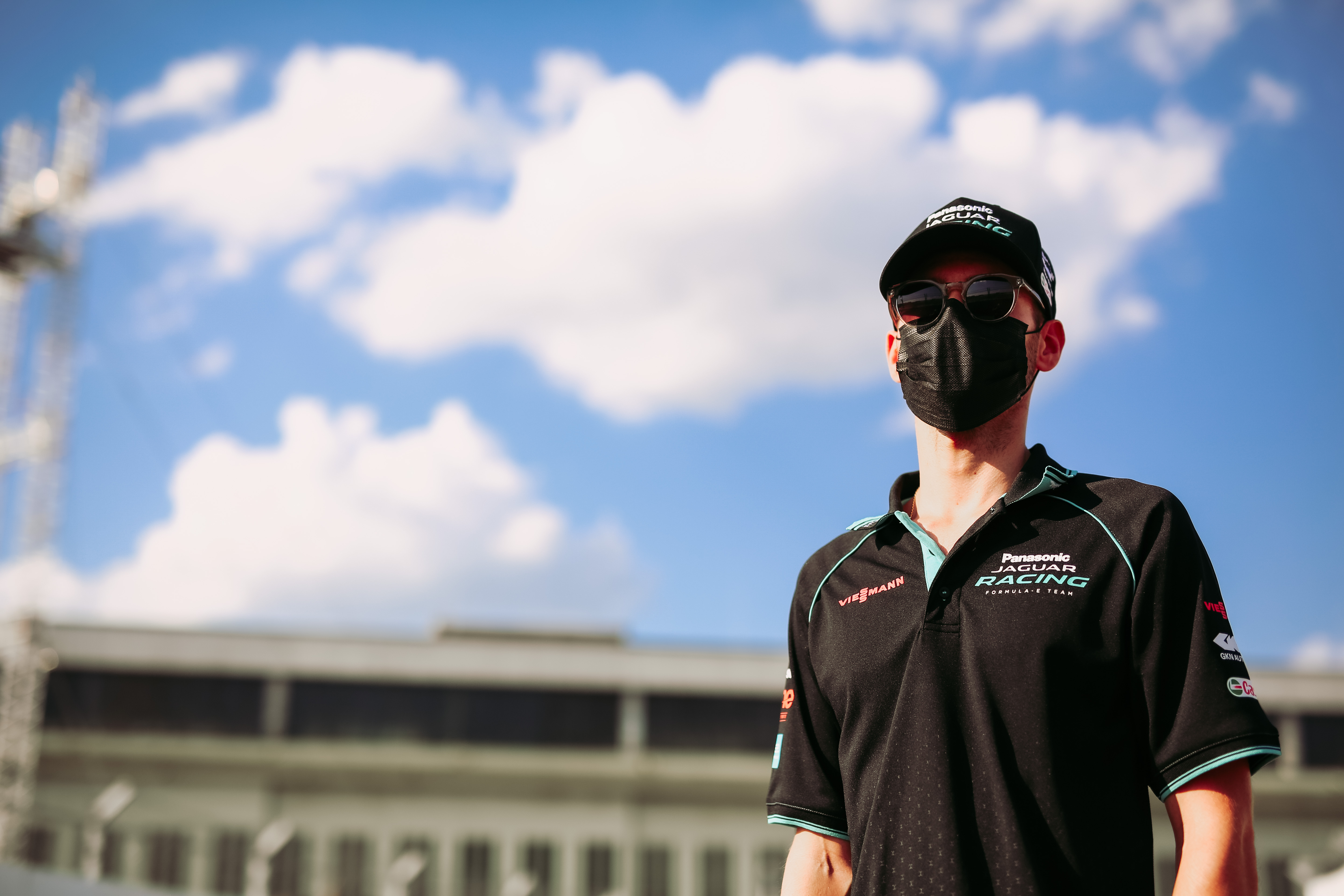 Blomqvist only sat in the Jaguar cockpit for the first time around an hour before his first qualifying session.
He had spent the previous four races at Jaguar's simulator in Grove in the UK before taking over from World Endurance Championship practice bound Calado.
Playing himself in gently, Blomqvist took no risks in free practice and finished his first session 16th, just 0.5s off the ultimate pace and within 0.4s of team-mate Evans.
He was presented, via favourable track evolution and the antics of the squabbling squanderers in group one, with an opportunity. He took it.
Ultimately his lap didn't trouble his fellow superpole competitors but to have made it there in the first place at his first E-Prix in over two years was nothing short of sensational.
He held his own in the race but adapting to energy management almost inevitably meant he dropped back, to 12th.
On Thursday the lack of current race experience told again, but the short notice element to his cameo appearance earns him his high rating.
Felipe Massa
Venturi
Rating: 4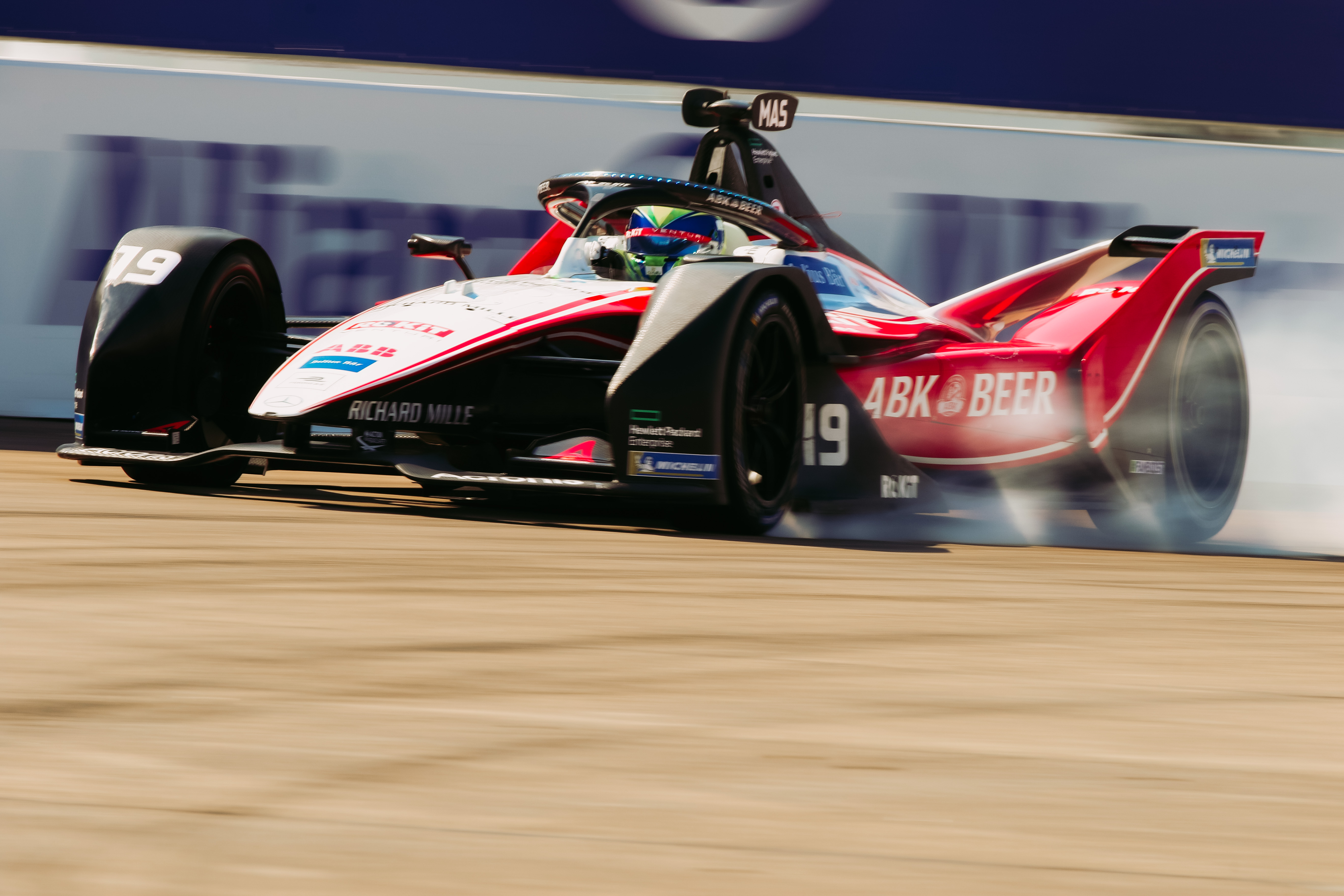 Inadequate showings from Massa had become commonplace in the first part of the season and although there was promise on occasions in Berlin, it was broadly much the same story.
Massa was in desperate need of a result, any result, and the closest he came was a point for 10th position last Sunday.
There was the full range of mistakes, contact and issues that kept Massa from being a serious contender throughout the duration of the events.
What was equally disappointing was a rambling opinion rant on Saturday that detailed his feeling that Formula E was not enjoyable this season because "we need to save so much energy, and you wouldn't save the amount we have to in any other category".
It was a bizarre summary but Massa's mental disengagement from Formula E has been clear for some time.
Now that disconnect is a physical one as his departure was announced somewhat incongruously as he passed the chequered flag for the final time.
Although a shame for the wider perception of the championship, it will in time be seen as a mercy for Massa and the Venturi team.
Edoardo Mortara
Venturi
Rating: 7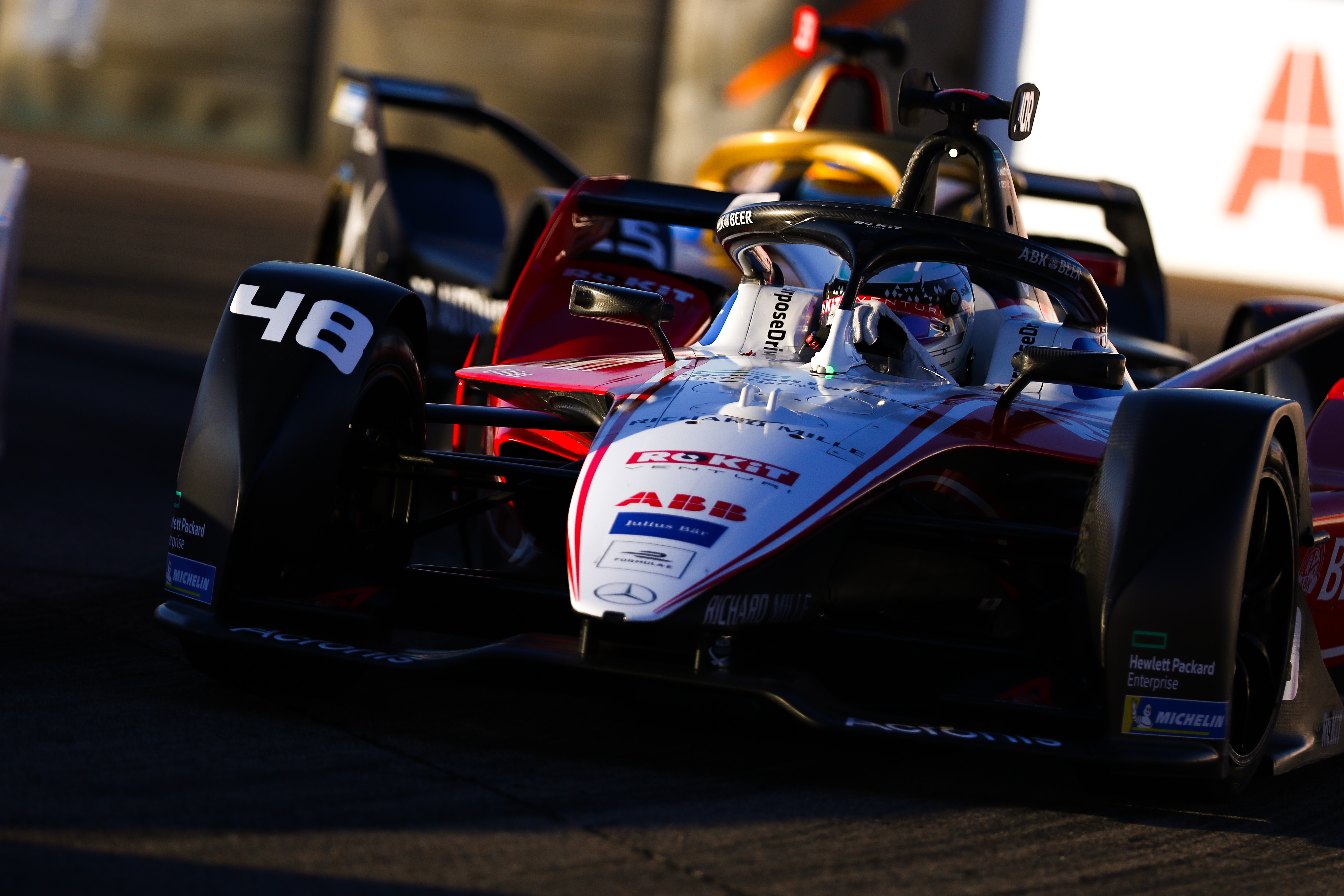 It was slim pickings for Mortara, who took a couple of eighth places in a car that caused him several headaches.
It was a far cry from the promise of earlier races this season but a struggle to get adequate traction and also some braking issues were just two of the problems Mortara wrestled with in Berlin.
A strong final race will have given him at least some hope for the future but with minimal testing available as a customer team, it is hard to see how Venturi can get anywhere near its powertrain supplier Mercedes' recent dizzy heights.
Sergio Sette Camara
Dragon
Rating: 6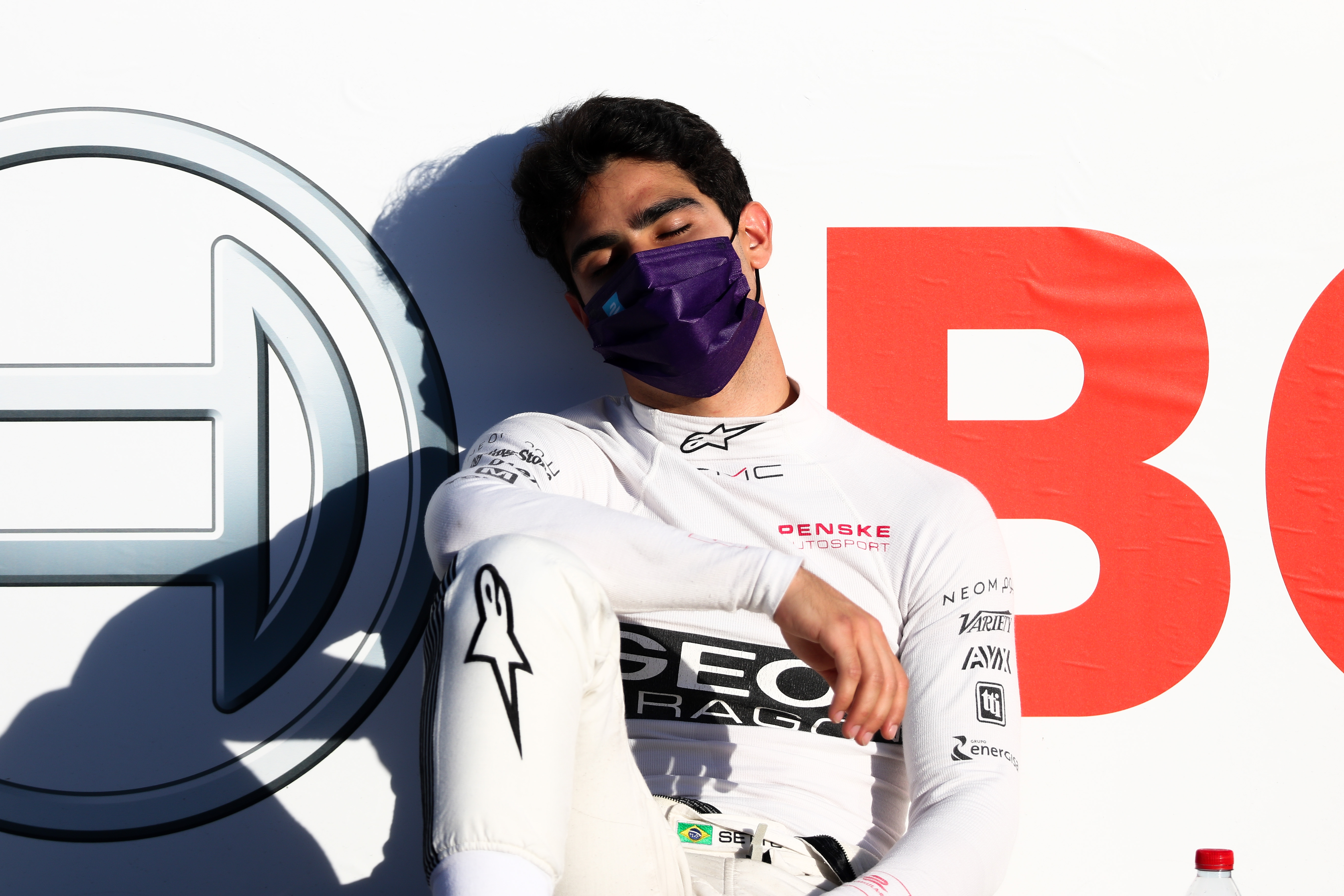 Sette Camara arrived at Berlin after living a peculiar nomad-like existence since returning from Super Formula testing in Japan and attending the early Formula 1 grands prix as a Red Bull reserve.
It was hardly the ideal preparation for the chance he'd been given due to Dragon and Brendon Hartley's abrupt split just five weeks before the Berlin races.
The Brazilian acquitted himself well, and despite being close to erring on the side of desperation to get pace from the lacklustre Penske EV-4, he pulled off something close to a miracle to start ninth for the final race.
There were a few shunts, notably in the second race when he triggered a pile-up, but that apart there is plenty to suggest that he has a future in Formula E on a more full-time basis.
Nico Muller
Dragon
Rating: 4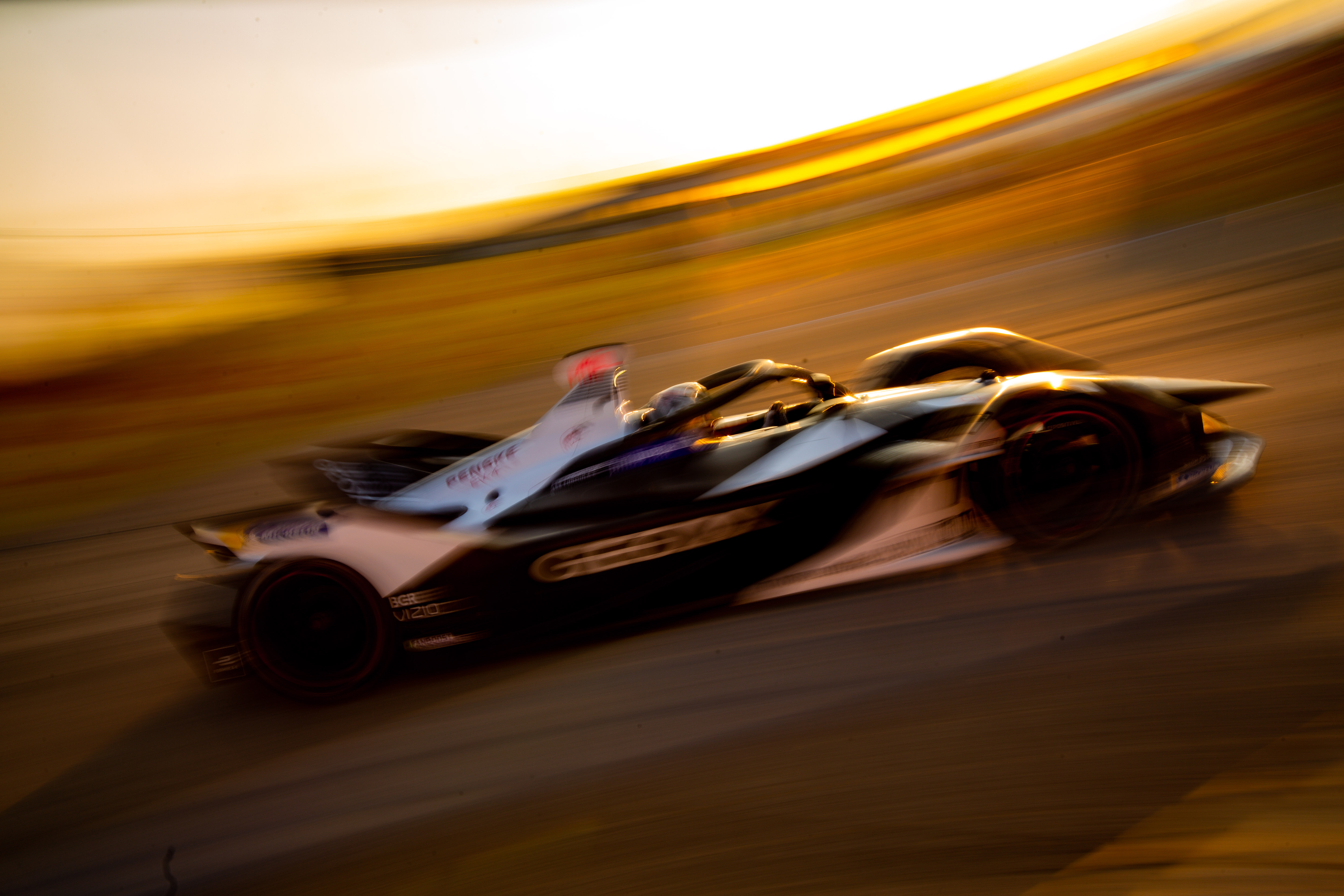 It proved difficult to truly critique Muller due to the wholesale adversity of getting the Penske EV-4 to perform in either qualifying or race, but nevertheless it was a rather tame series of races from the Audi contracted driver.
Muller failed to take key chances from being in the final qualifying group, particularly in the penultimate race. A scrappy qualifying effort on the final day also triggered frustration, especially as team-mate Sette Camara starred.
Generally though Muller was hamstrung with a technical package that simply didn't allow he or his team-mate to build any kind of possibility to challenge for a point.
Muller's future at the team is not publicly known yet but a season like the one he has endured surely can't be repeated even just for the sake of the driver's sanity.
Oliver Turvey
NIO333
Rating: 8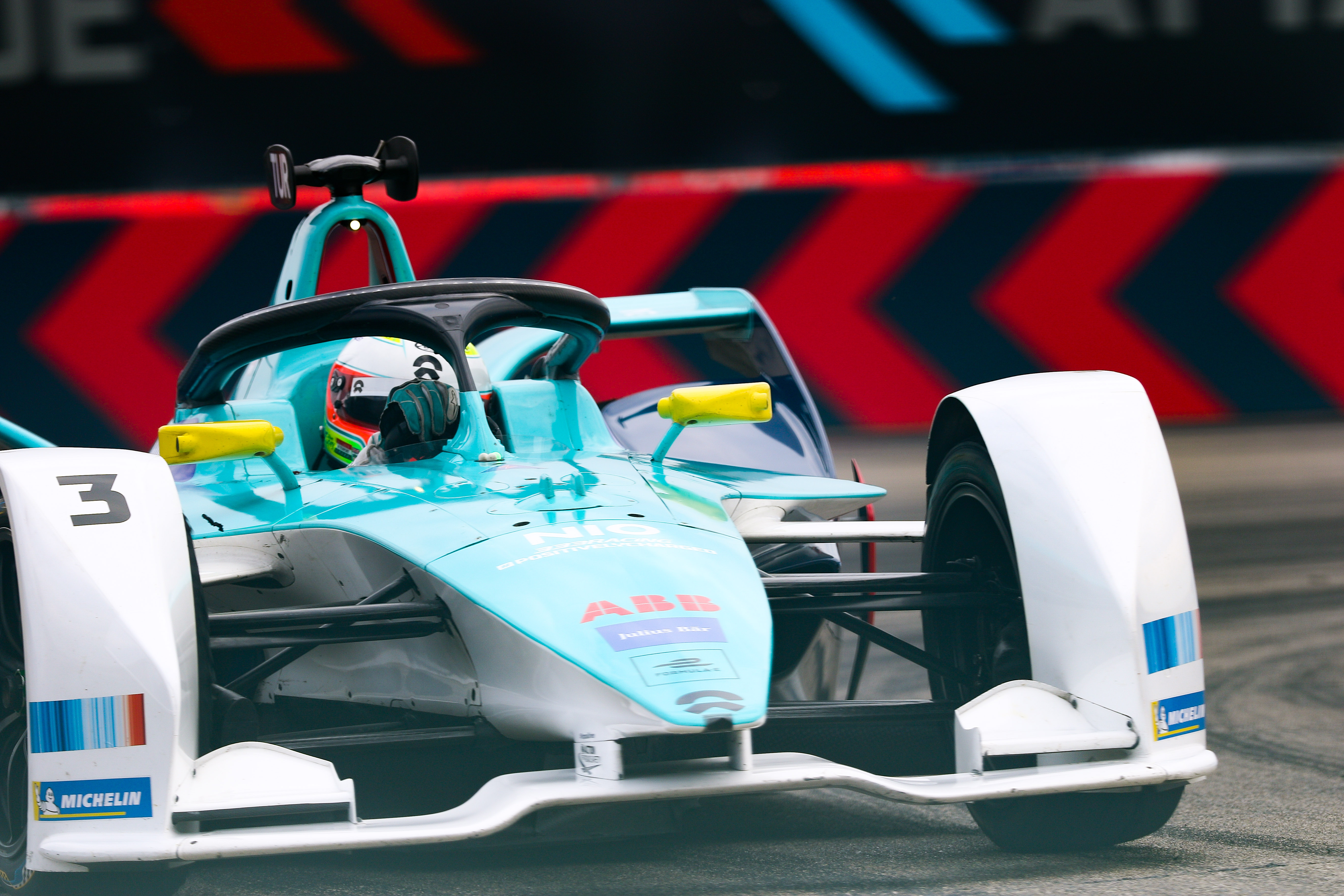 The limitations of Turvey's car and the semi rebuilt NIO333 team was always going to make a quest for a point tremendously difficult in Berlin.
Turvey as usual gave his all and pulled out some outrageous qualifying performances again to get the car into places it generally had no right to be in.
Even with more favourable track conditions, Turvey starting the final two races in 12th and 13th triggered double takes at the timing screens.
In the races Turvey inevitably dropped away but his head never went down despite another season of painful inevitability playing out for one of the grid's top performers.
Daniel Abt
NIO333
Rating: 6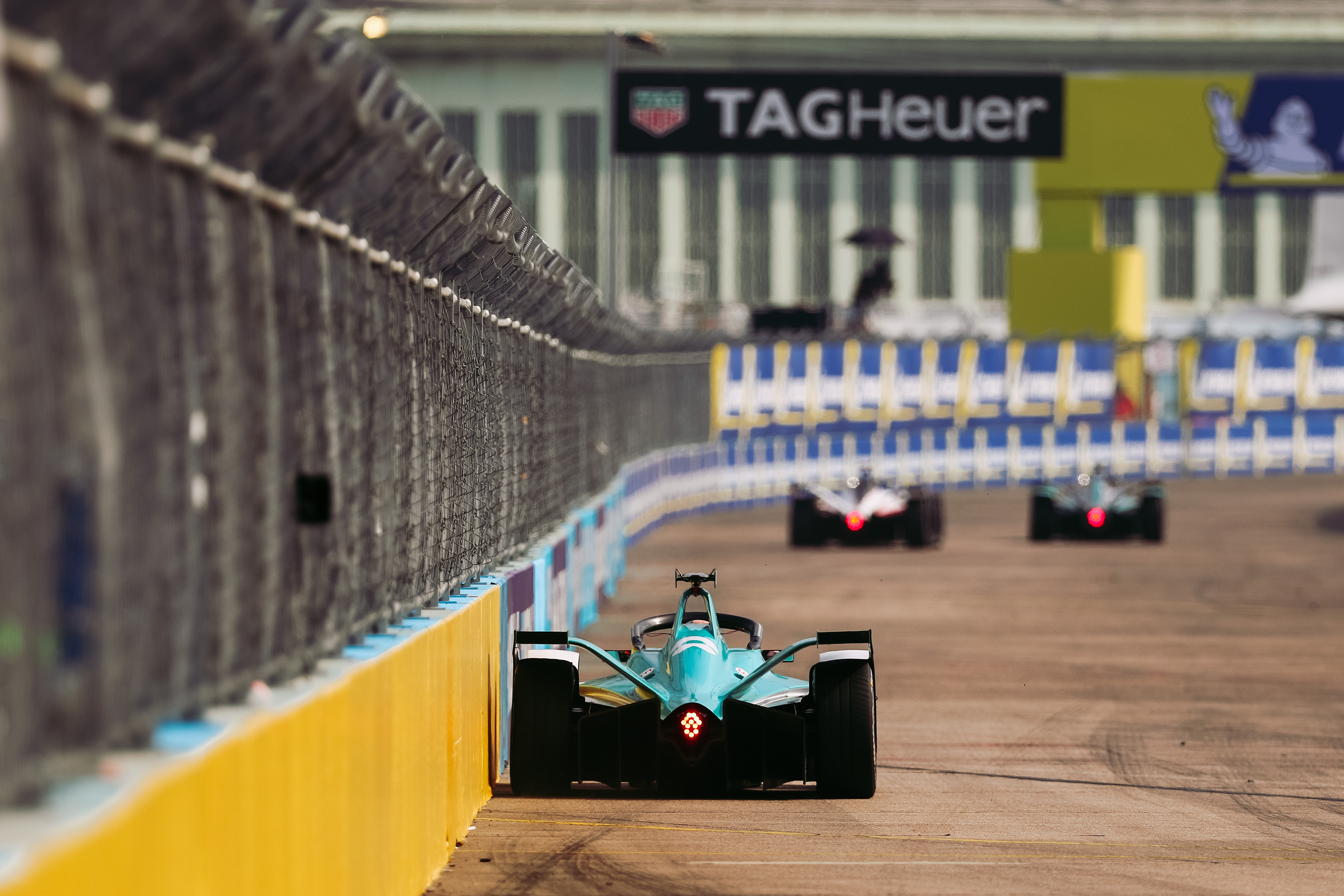 After a surreal three months Abt continued his unbroken appearance run in Formula E but this time was generally on a hiding to nothing with the NIO FE-005.
Despite just a filming day and a couple of days' simulator practice, Abt acclimatised solidly but was, the third race apart when Turvey made an error in qualifying, always behind.
A final qualifying 'achievement' of 17th was the high point but usually Abt was at the rear of the field with little hope or sniff of breaking into the top dozen unless attrition allowed.
Stoffel Vandoorne
Mercedes
Rating: 8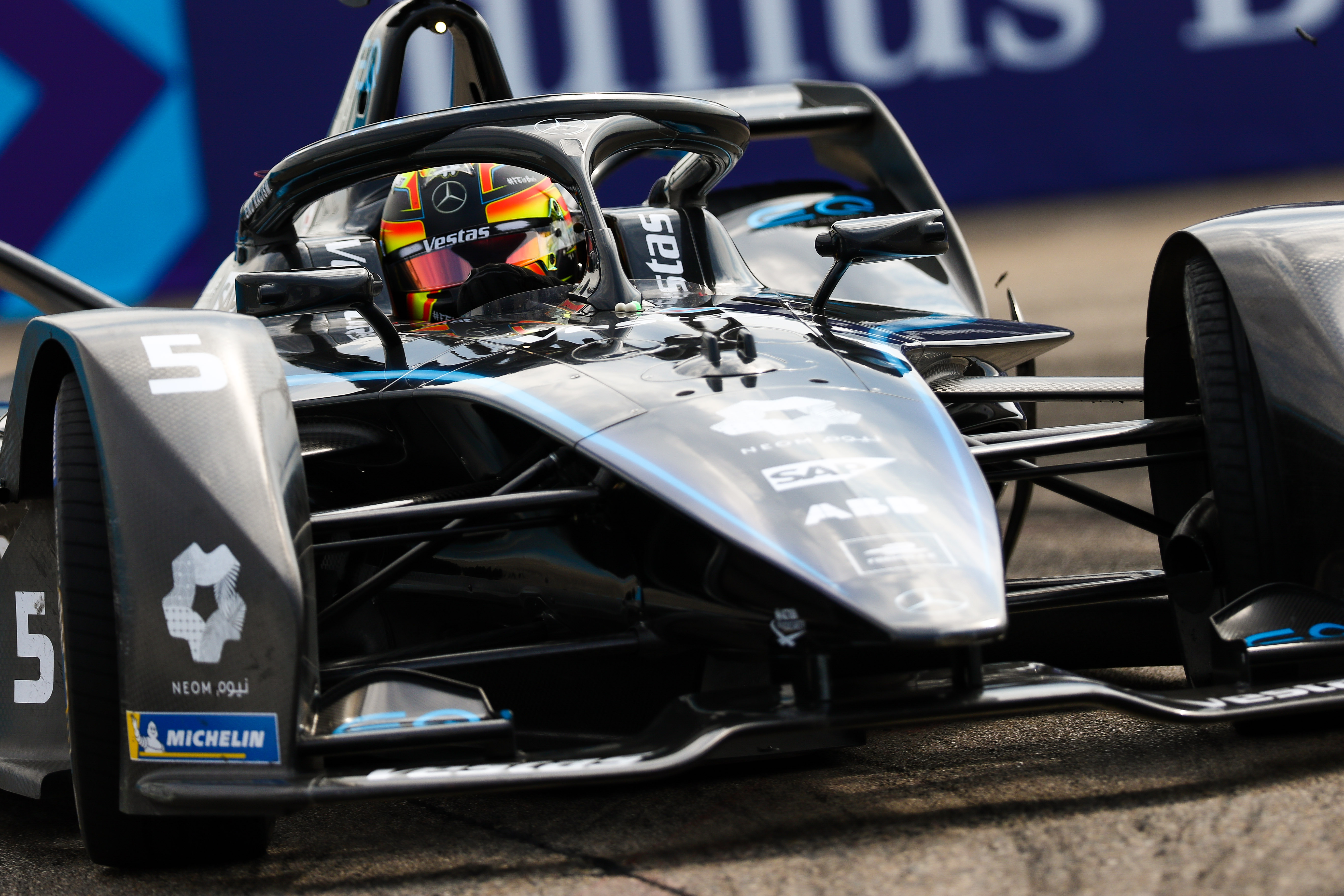 After two podiums in the first two races in Diriyah last November, Vandoorne's season tailed off somewhat through a combination of driver and team errors.
In Berlin it was almost reversed as Vandoorne fought back from some tricky qualifying episodes to tick off two more milestones: pole and a maiden win in the final race.
The cherry on the cake was sealing runner-up spot in the standings but that apart there was still a feeling that a bigger points haul was squandered over the duration of the six races.
The stellar final performance came after a nadir in the preceding race but Vandoorne showed all his renowned qualities to come back even stronger and crush the field yesterday.
Nyck de Vries
Mercedes
Rating: 9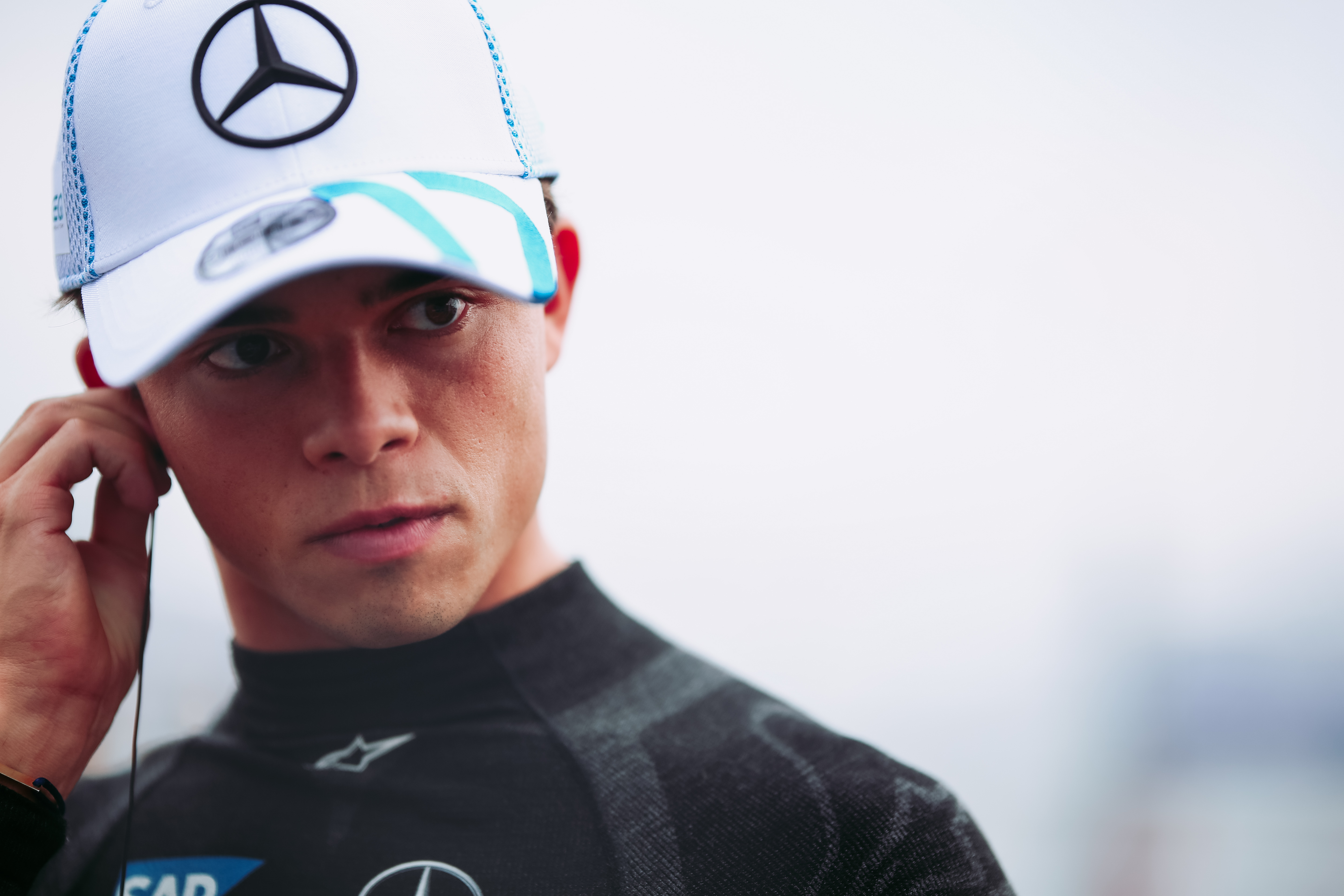 More strong performance from standout rookie de Vries earmark him as a definite future title contender.
The promise was finally delivered upon in the final race with his podium but the signs that he was ready for such a drive had been there since the very first session in Diriyah back in November.
A punchy run to fourth in the Berlin opener was followed up with a random retirement for de Vries when it believed debris hit his external emergency kill switch.
There was a further setback in the third race when a missed attack zone compromised him.
A return to form then followed with another fourth, before a low-key fifth.
De Vries' all action style paid dividends in the final encounter with perhaps the move of the week on Buemi to sign-off a superb team 1-2 and to build a major launchpad for a likely title crack in 2021.
Andre Lotterer
Porsche
Rating: 8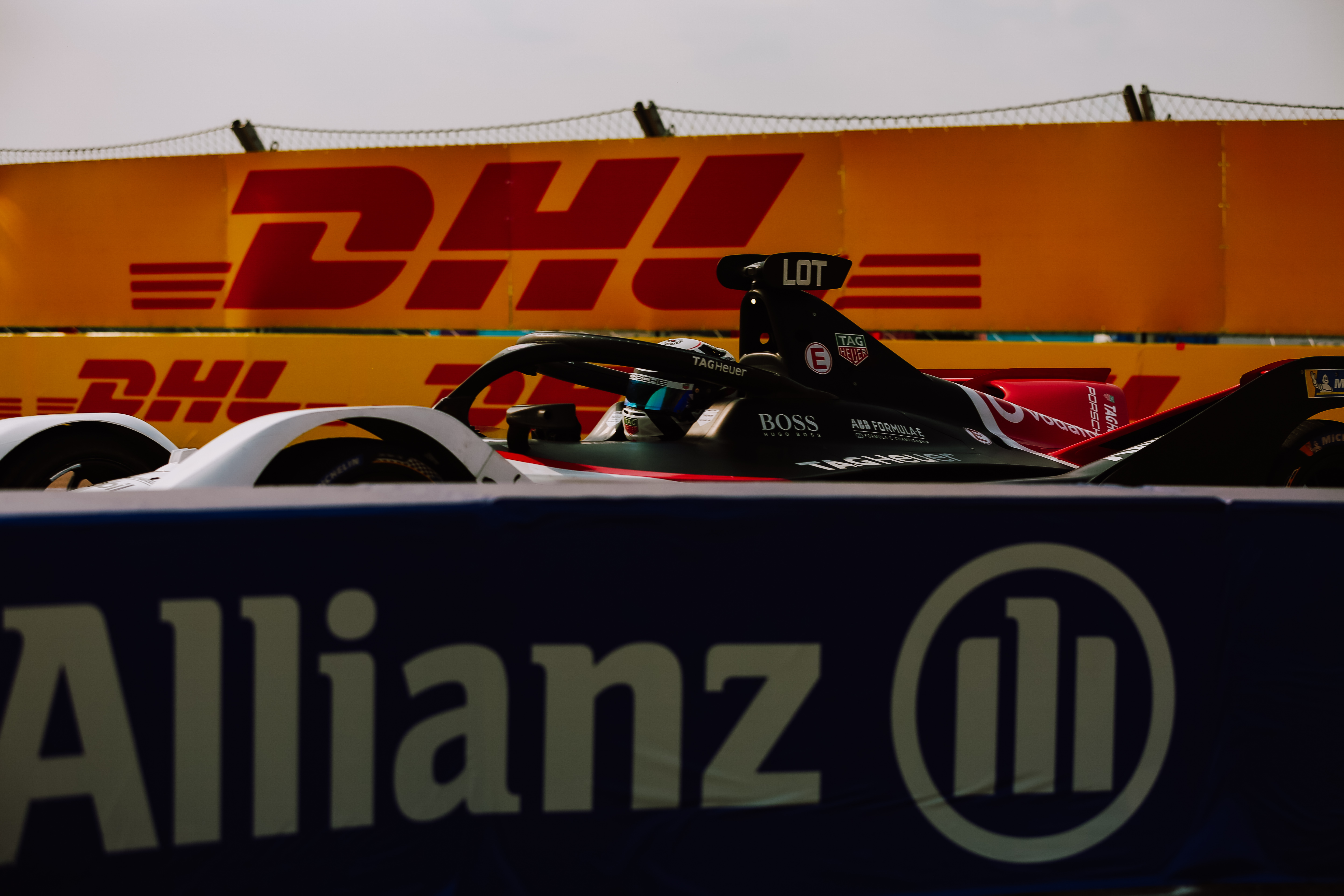 In the overall scheme of things Lotterer's points tally of 46 from Berlin (seventh best) is seriously impressive considering he was in group one qualifying throughout.
Porsche's race pace appeared to be majorly improved on the opening day with an assured run to second equalling the team's best Formula E result from its debut performance in Diriyah.
He went on to collect big points in two of the remaining five races, continuing his 'above and beyond' results in Porsche's maiden season.
The final two races were difficult with the qualifying shake-ups but he still delivered useful points that ensured that Jaguar was pushed all the way to seventh in the final standings.
Neel Jani
Porsche
Rating: 5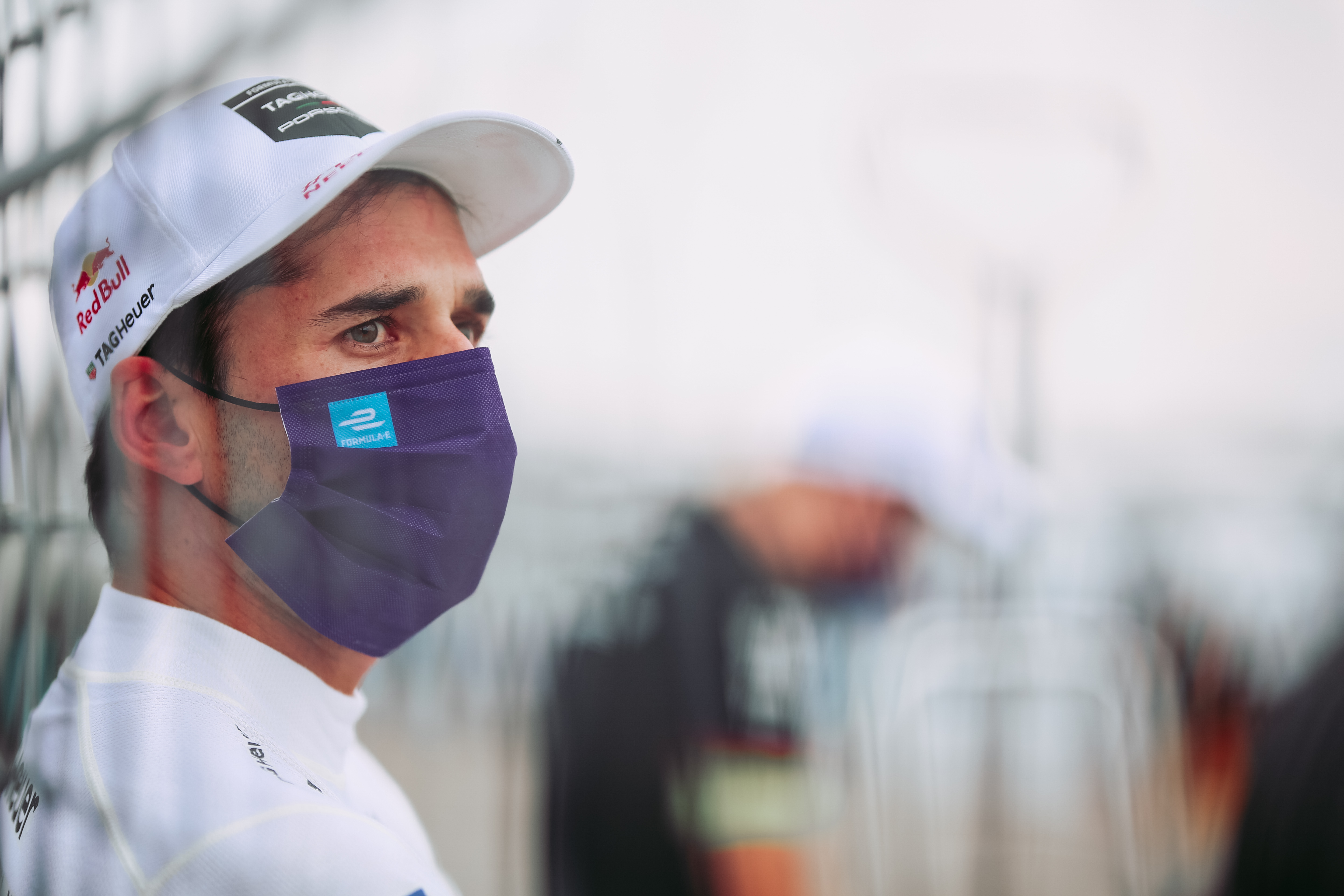 Jani went into Berlin knowing it would be his final chance to shine and there was relief from most that he was finally able to on at least one occasion.
Now officially replaced by Wehrlein, there is little doubt that Jani simply failed to get on terms with the intricacies of Formula E – and in Lotterer a super strong benchmark.
In Berlin it seemed the tale of woe would continue when he was clouted by an over-ambitious Sette Camara in the second race.
The resulting change of tub also fostered a change in fortune and when a track evolution opportunity presented itself in the penultimate race Jani took it and claimed his first points.
It wasn't spectacular but it at least brought some dignity to a season that in a fine career will want to be quickly forgotten.