The rollercoaster nature of Red Bull's junior programme is well established by now.
Take its most recent graduate Alex Albon, a Red Bull reject scraping the barrel for a budget at the start of 2018, but he ended the year as a Toro Rosso Formula 1 driver via Formula E. It's safe to say anything can happen when Helmut Marko's juniors are involved.
So what of its newest (re-)recruit? Sergio Sette Camara is the latest driver to rejoin the fold, dropped in 2016 and now brought back as reserve driver for Red Bull and Toro Rosso. And his story is one just as interesting as Albon's.
In the last year Sette Camara went from Formula 2 and behind-the-scenes simdriver at McLaren, to a near-certain IndyCar seat, then settled in Super Formula in Japan before scoring a return to an F1 role in one of the most hectic off-seasons. It started with nothing – a "mess" as he describes it – and ended up with three programmes, as he is also Dragon's Formula E reserve.
The Brazilian ended the 2019 season linked with a Dale Coyne IndyCar seat that he tells The Race was "not even close" – despite visiting other teams – and with a Hitech F2 seat that Luca Ghiotto took despite having previously declared he was retiring from the series.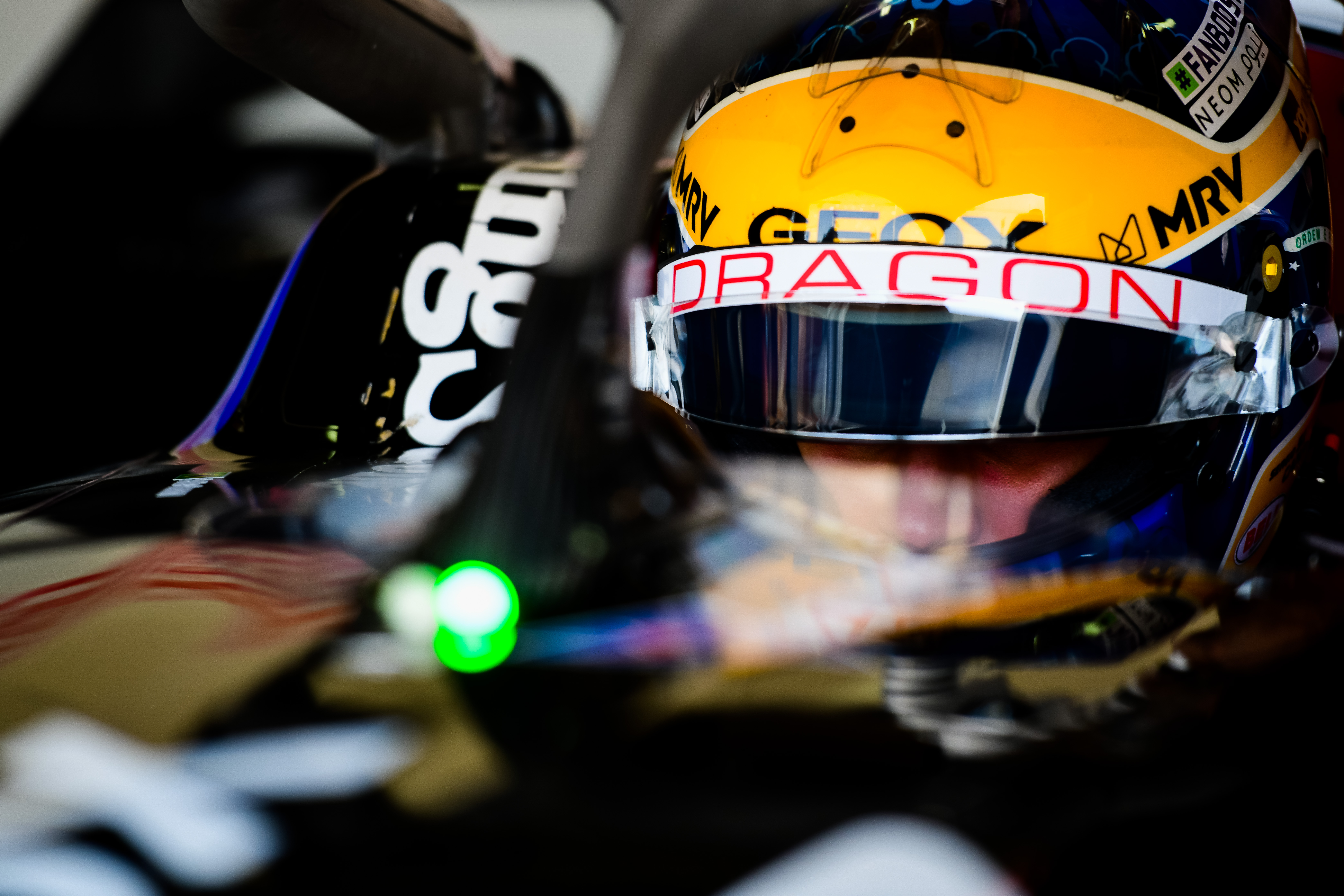 That left a void in Sette Camara's regular race programme – despite having the Dragon reserve deal – and the rumours "weren't helping me, because they were saying I was linked to a seat". That meant "maybe someone who would pick up the phone and call you [to talk about a race seat] doesn't, because they think you already have a seat".
Then he tested with Carlin in IndyCar in February – but signed with a deal to race for B-Max in Super Formula, where another Red Bull junior Lucas Auer had raced the year before, and the reserve role followed.
The energy drink giant's junior programme provides a tumultuous journey for most drivers, and Sette Camara's junior single-seater career has been no different.
He was raised in Belo Horizonte in south-eastern Brazil, where the region's rain is so heavy that it is impossible to race in with either go-karts or cars. So where most drivers who come from Brazil do so as experienced wet-weather racers, Sette Camara's first team in Europe, Motopark, nicknamed him 'rain master' in a fun but sarcastic manner, because he was so far off the pace to begin with when the heavens opened.
But any Red Bull junior must prove they can overcome adversity, and later in that 2015 season he delivered a podium at the Masters of Formula 3 race at Zandvoort, beaten only by current F1 drivers Antonio Giovinazzi and George Russell. Red Bull came calling for the following 2016 season.
A podium at Macau wasn't matched by a strong finish in European F3, and he bettered his 14th place in his debut year only slightly with 11th in 2016. That wasn't enough to earn a Red Bull extension and he was dropped.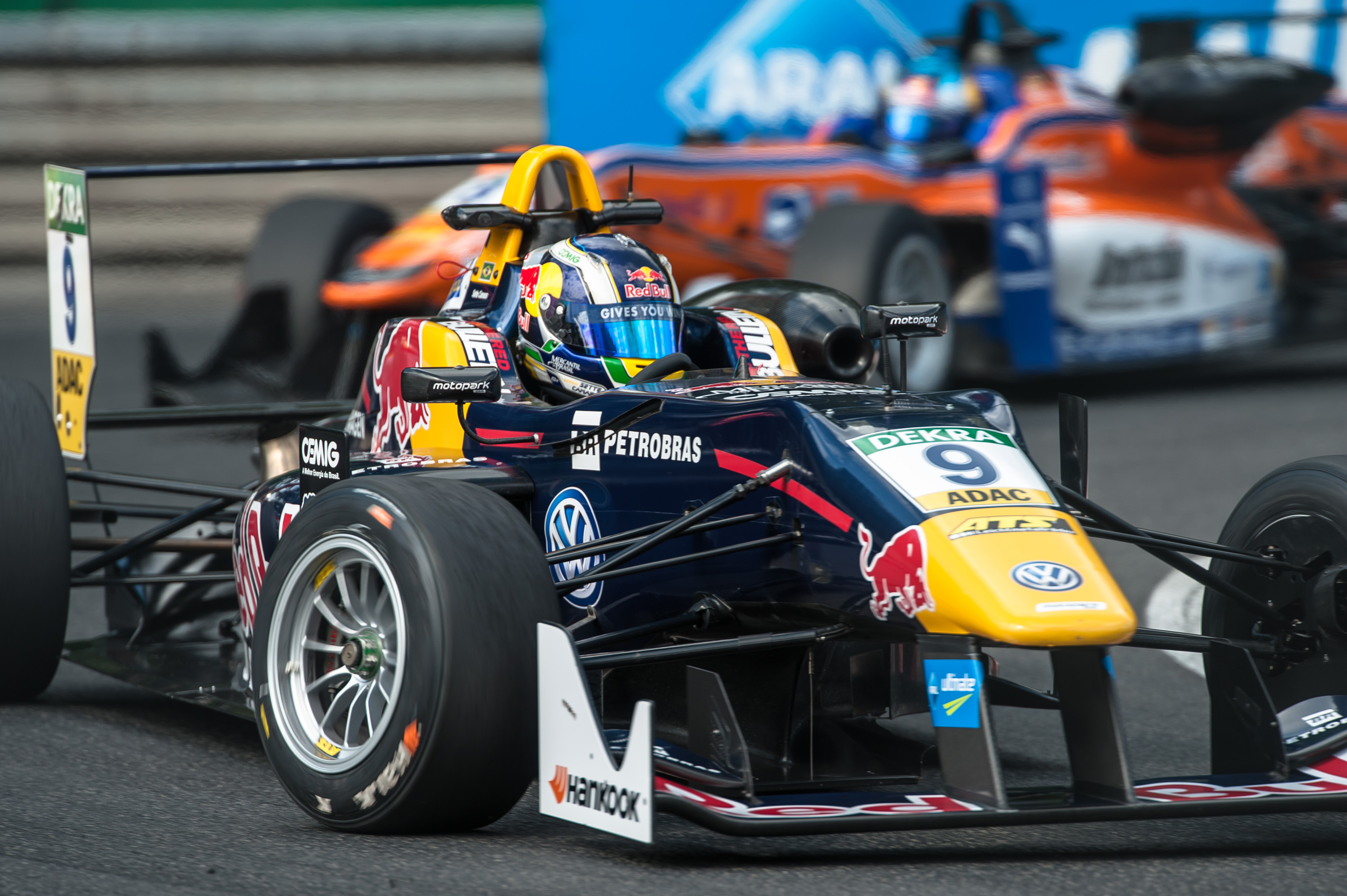 "It was quite natural," Sette Camara tells The Race about his parting with the programme. "I think Dr Marko is a very fair man. At least with me he was.
"After the 2016 season he called me – if anything it was a bit late – but I think he had some late notice on some things as well. He was very clear. He said 'look, the results were not there, you have to go', and I always said he was right to do that because I didn't deserve that seat.
"I didn't do a good job so he has to give the opportunity to another driver. I even called him a few times for advice on what seats to take and what to do, and he was giving some advice.
"It was not an issue to go back and speak and even when I went to sign with them [Red Bull, in 2020] I went to Milton Keynes and it was good because I felt at home. I already have done quite a lot of days in the simulator there [in his previous time at Red Bull], I know a bit the atmosphere in the team which is a positive thing."
His stark and brutal honesty is one of the reasons why Sette Camara is so well-respected by many of the people he works with or those who know him. Anyone familiar with F2 radio messages will know he can be demanding, emotional and even irate, but outside of the cockpit he is calm, serene even.
After stepping up to F2 in what was a dud year with perennial series struggler MP Motorsport – despite a shock maiden win at Spa – Sette Camara moved to Carlin in 2018 and instantly struck up a brilliant relationship with the team and Lando Norris, his team-mate. The duo was the most consistent, leading the squad to the teams' championship, and when Norris left for McLaren at the end of the year, he campaigned for Sette Camara to replace him in the sim there.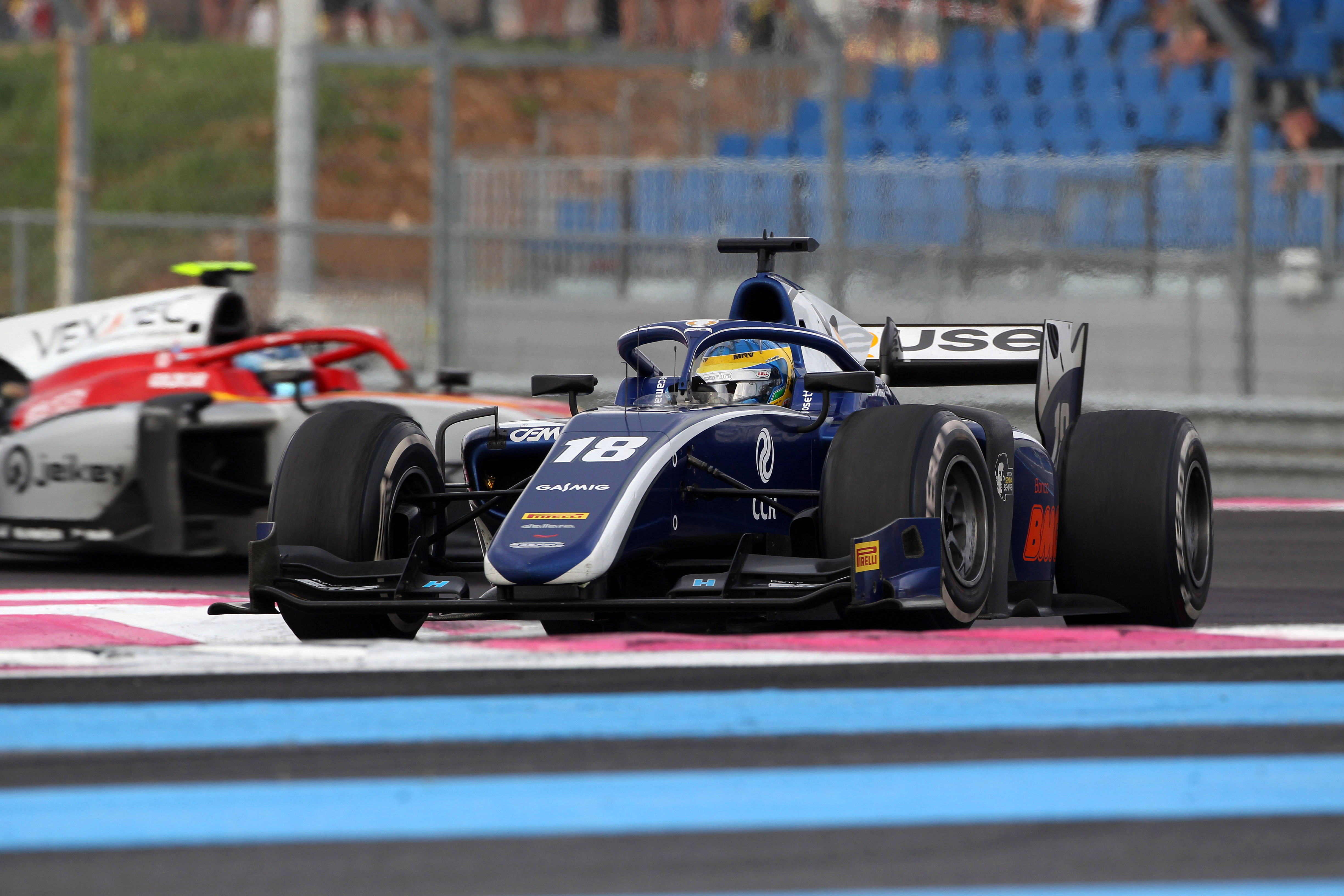 His 2019 F2 season with DAMS did not deliver all he expected, despite qualifying for an all-important superlicence with fourth overall, but his relationship with McLaren went from 'given a chance thanks to Lando' to 'earned a place and is important to this team'. McLaren boss Andreas Seidl wanted Sette Camara to stay on in 2020 and all fingers pointed in that direction. But when Red Bull came calling, it offered something McLaren couldn't.
"It was an easy choice," Sette Camara says of the Red Bull move. "Basically I was in McLaren for test and development. I'm very thankful to McLaren for the shot that they gave me. Putting me in that role meant a lot to me and I learned a lot. But I was in a situation over there where they didn't really need a guy like me. Their team structure really focuses around the two race drivers.
"I have the superlicence now and I was looking set for a season of no racing. So I was looking for a very strong reserve role. Very present, taking part – not only on track but in the simulator, with the media and things like that. A more complete and closer relationship.
"McLaren didn't have room for that. I have to thank them a lot for the comprehension, when there were other offers on the table I told them and also even if there weren't other offers, the current situation here [McLaren] is not one that I like, because it takes up a lot of days in the sim, and I know an [race] opportunity is not coming from here. I had a contract with them which they let me go from. They looked after the human side of it.
"I'm a driver looking for my dreams. I'm very grateful to them.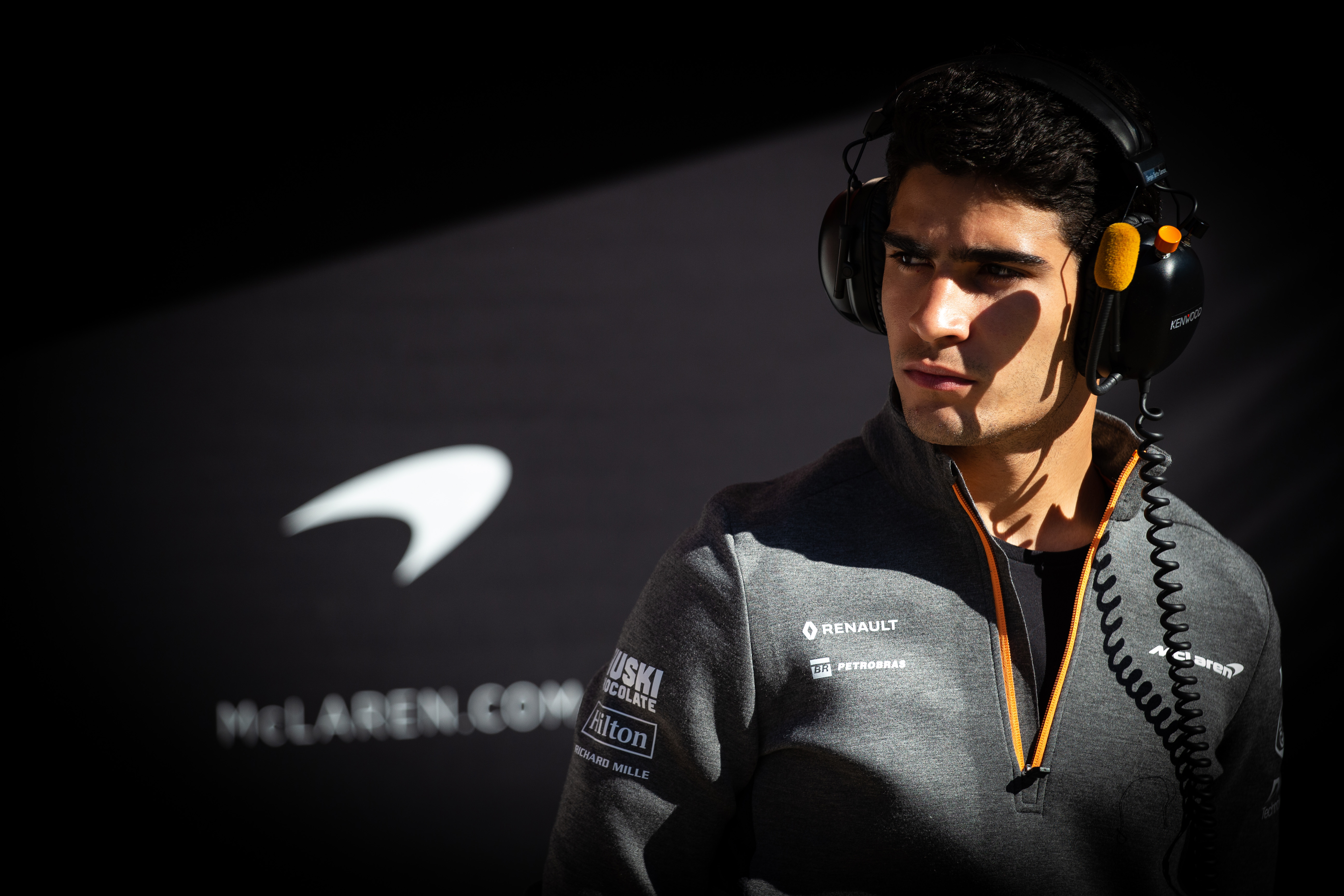 "It was an easy choice because Red Bull was offering something which is exactly what I wanted, the reserve role which McLaren couldn't offer me, and I wanted to be a reserve because I have the superlicence. Not many drivers have it so if you have it, you should be a reserve. I feel like the relationship is a bit closer to the team, which I also like.
"On the other side they also have four cars [in F1], which is positive for any driver which is linked to a team or an engine supplier, if they have more cars it's always better, of course. A few things made it clear in my head it was a good direction."
The four-car point is an interesting one. Toro Rosso is fielding two drivers it has deemed – for whatever reason – weren't suited or good enough for its lead squad in Pierre Gasly and Daniil Kvyat. Sette Camara is a Brazilian driver, and we all know how much Brazilian businesses and fans want a driver in F1. He has the superlicence and all the ingredients to be a genuine option for Toro Rosso in the future. Stranger things have happened in the last 12 months.
Red Bull does have an interesting couple of years coming up, as it has Juri Vips and Yuki Tsunoda waiting in the wings – the pair that has to be most likely to make it to F1 from its current programme. While Vips doesn't bring big budget, he has the talent. Now he needs the superlicence, which will be tough but not impossible to attain in Japan – funnily enough competing against Sette Camara now.
Tsunoda impressed and delighted Honda with his giantkilling FIA Formula 3 performances last year at Swiss minnow Jenzer Motorsport, and a seat at Carlin in F2 promises much if his development curve remains on the right track. A Japanese Honda driver with even a sniff at F1 will be a very attractive proposition for all involved.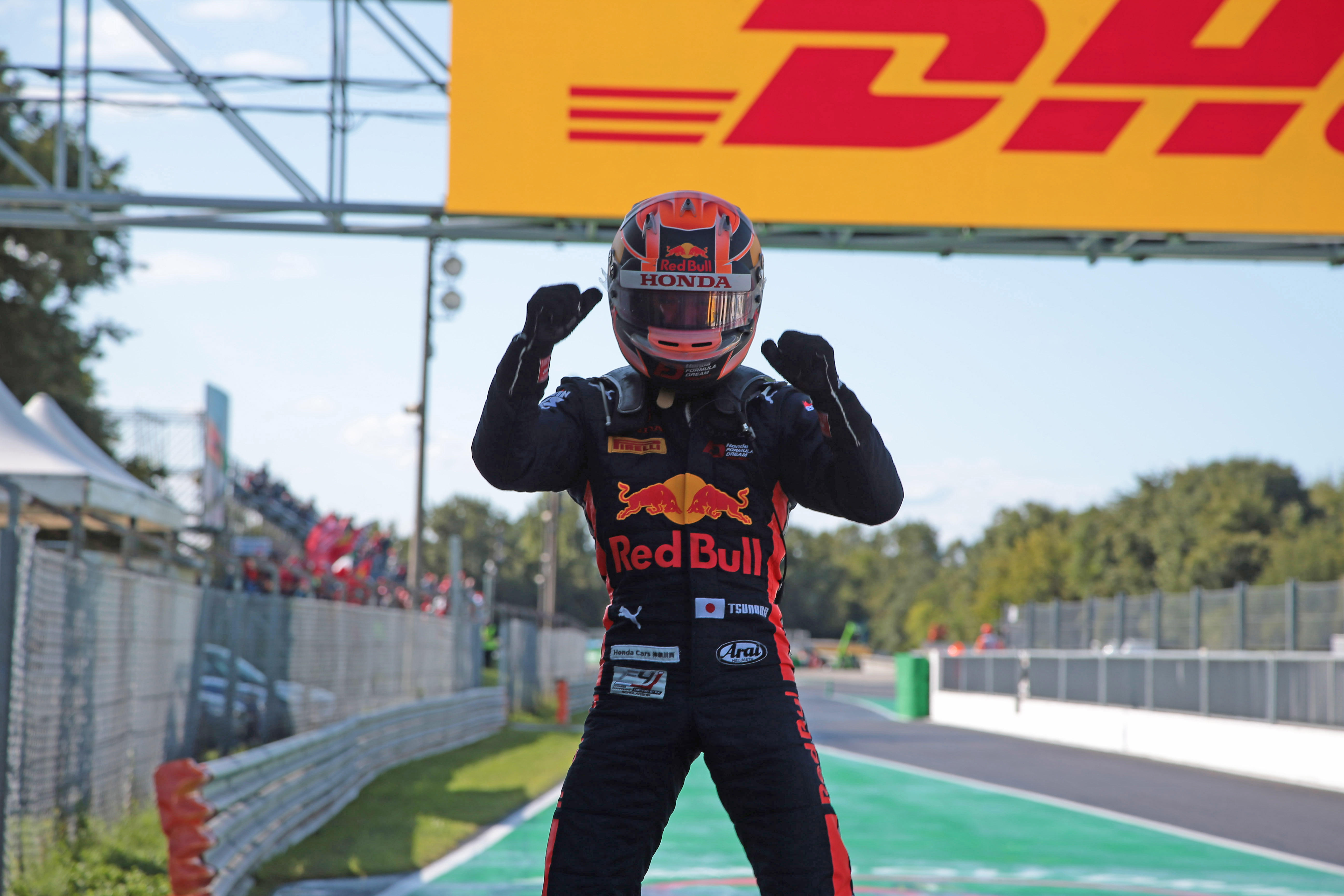 But you can't help Sette Camara has the kind of 'defeat the odds' attitude that Marko loves in his drivers, and has a genuine chance of impeding Vips and Tsunoda. Especially if either slips in gaining a superlicence if this season ever gets going.
So, is Sette Camara guaranteed seat time when the F1 season begins owing to the reserve role?
"I have to wait and see, nothing is guaranteed," he tells The Race.
"Usually in general in these kind of roles – unless the driver brings money – he doesn't have a guaranteed testing day. So that's like a rule of thumb. There might be an exception but I've never heard of a driver that has this kind of role and is guaranteed a test day, only if they have bought it.
"Which in a way, I prefer it like that for me. A testing day is only really interesting when people want you to test. If you're buying it, it's a bit empty. 'You want me there in the car? Yes, I'll be there and I'm the happiest man in the world and I'll prepare myself for everything'.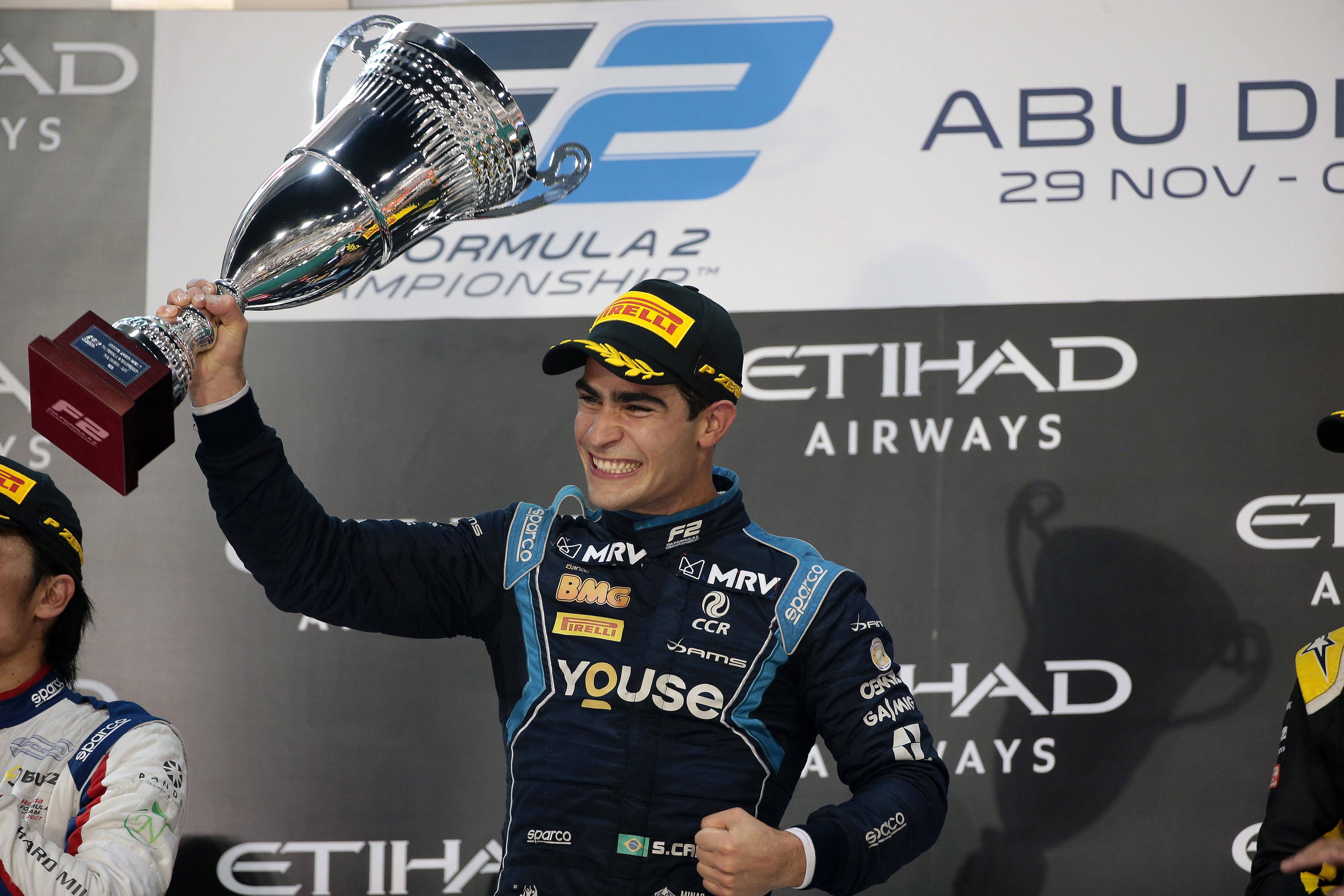 "But if you don't want me in the car, then no.
"It's flexible and the team is deciding who they put in the car, I think it makes more sense like that, so we'll see what happens."
Claiming now that Sette Camara is a likely future F1 driver would appear utterly crazy, but doing the same for Albon in 2018 would have perhaps been even more unusual. And that happened. The cliche anything can happen is obviously nonsense, but nothing is ever surprising when it comes to the Red Bull junior pool.
And Sette Camara has suddenly found himself at the front of the queue for an F1 seat. Now he must bang the door down.