McLaren Formula 1 boss Zak Brown says Fernando Alonso is a "no-brainer" choice for Renault in 2021, but is not sure Alonso has the "appetite" to join the team.
Renault needs to find a replacement for Daniel Ricciardo, who will leave the works team at the end of 2020 to join McLaren in place of Ferrari-bound Carlos Sainz Jr.
Since Alonso left McLaren and F1 at the end of 2018 he has been emphatic that new technical rules could tempt him back, if he had a chance with a team that looked like it could make the most of them.
F1's new rules will now not come into force until 2022, and with seats at Ferrari, Mercedes and Red Bull seemingly unavailable for next season, Alonso's best option for a return in the short-term is to replace Ricciardo at the rebuilding Renault team.
"I spoke with him the other day, and was kind of poking around, and I think he's undecided," McLaren Racing CEO Zak Brown told Sky Sports F1.
"If I was running Renault, that's who I'd put in the car. A big name. Fast as anyone. Won two championships with them, so he's got history.
"So from a Renault perspective, I think he's a bit of a no-brainer to put in.
"But whether Fernando wants to get back to 22 races, with a car that doesn't look like it's capable of winning yet… I think given Fernando's stature, what would get him to jump at a seat is if he thinks he could be on the top of the podium.
"So given that they're on a similar [to McLaren] kind of journey back to the front – and I think they'll get there, they're a great team, great resources, great company who's been there and done that before – I don't know if Fernando has the appetite to be on a three-year journey versus getting in a car that he can win in in '21."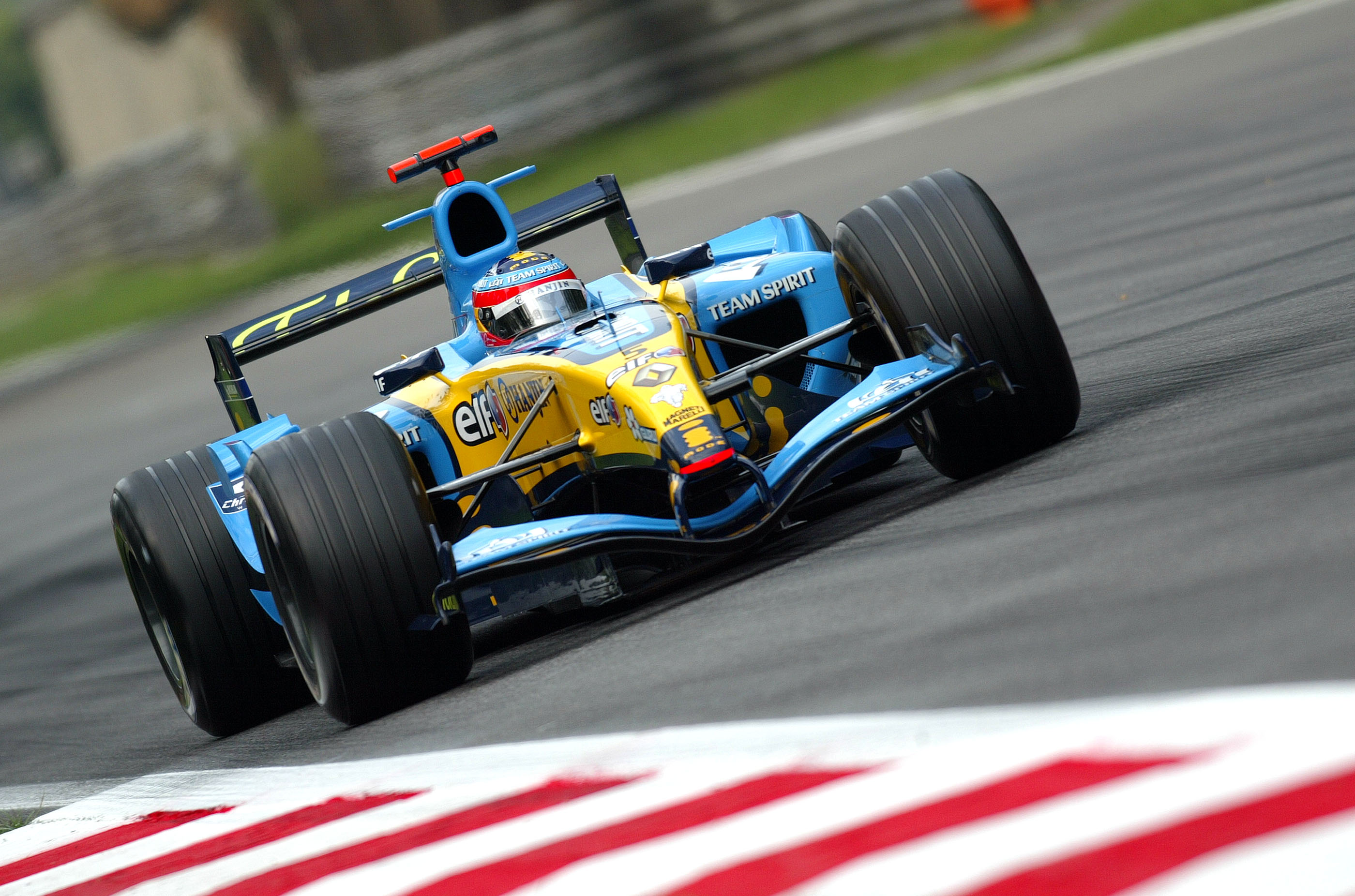 Alonso won back-to-back titles with Renault in 2005 and 2006 before switching to McLaren in 2007, where he lasted one season after falling out with the team because of his rivalry with rookie team-mate Lewis Hamilton.
That took Alonso back to Renault for the 2008 and 2009 seasons, before a five-year spell with Ferrari and four disappointing years with McLaren.
Alonso's run without a title and increasing frustration led to him leaving F1 to pursue his dream of winning the Triple Crown – he has now won the Le Mans 24 Hours twice, but is yet to win the Indianapolis – and make his Dakar Rally debut.
However, he has hinted several times an F1 comeback remains of great interest to him – and the chain of events set in motion by Sebastian Vettel's Ferrari exit has given him a realistic shot, should he decide Renault is worthwhile.
Brown thinks the same question marks over the competitiveness of Renault, which Ricciardo will leave after just two seasons, apply to Alonso as they do Vettel.
"I don't know what will happen with Seb," said Brown, who has also said McLaren never considered moving for Vettel.
"Kind of like Fernando, if he wants to get into a car and go win the championship and right away, it doesn't appear those seats are available.
"So does he want to hit the reset button and get on a three year journey somewhere? Or is he done?
"I think he clearly still wants to race. It'll be unfortunate if you have a four-time world champion who wants to race but can't find that seat that he deserves."