Even as its real-life driver participation increased, Formula 1 has been steadfast in wishing to 'cross-pollinate' with other industries through its Virtual Grand Prix events by attracting celebrities from outside of the racing world.
Though none have managed to put up a sustained challenge against the F1 racing establishment, many have approached virtual racing more seriously than you might have expected.
Below we chronicle the notable performers among the sudden influx of non-racing celebrities to Codemasters' F1 2019 game.
Thibaut Courtois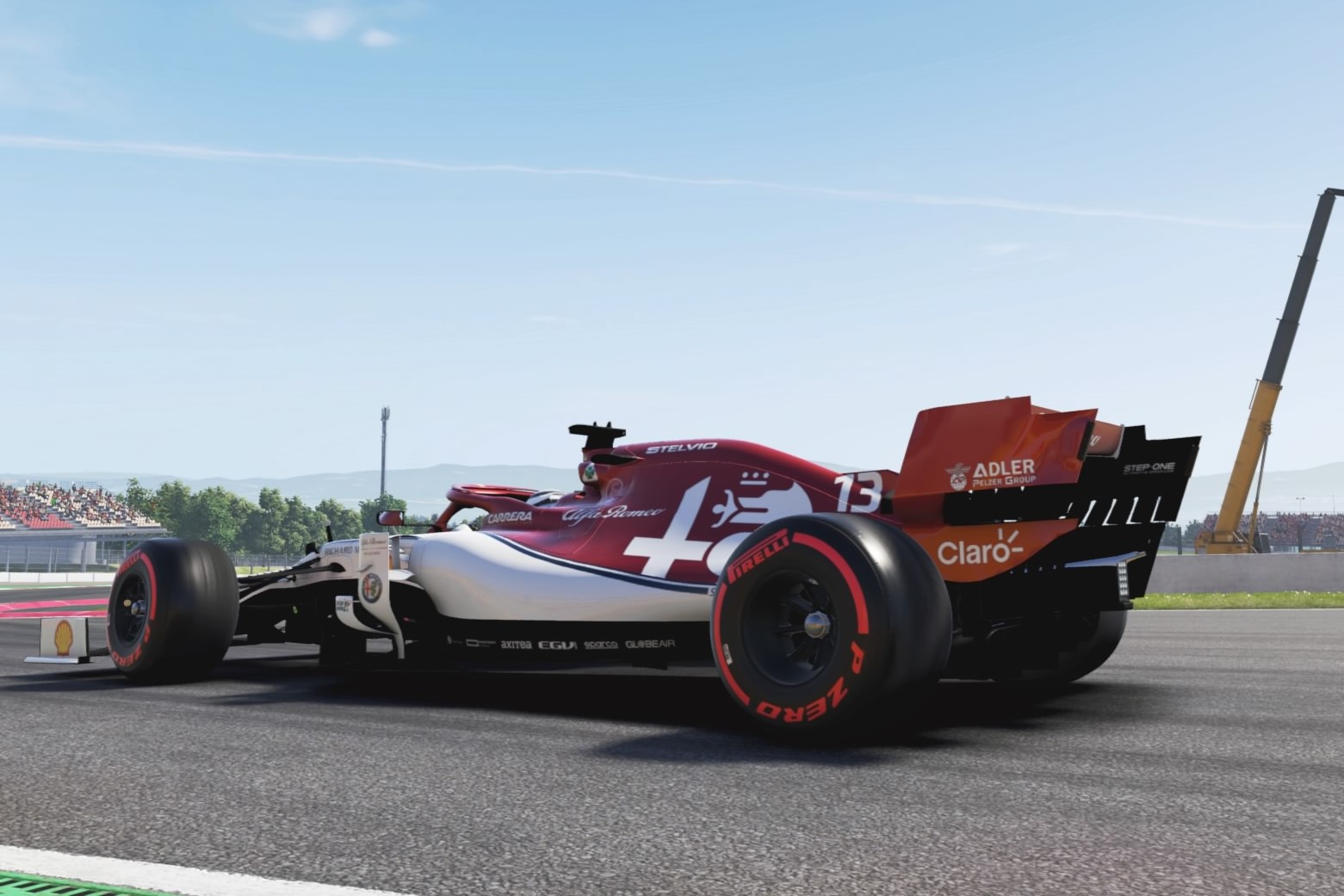 Universally regarded as one of the footballing world's top goalkeepers, especially now that a shaky start at Real Madrid has transitioned into him becoming an indispensable member of the squad, Courtois was an exciting surprise addition to Veloce's very first 'Not the GP' F1 2019 event on the weekend that the Australian Grand Prix was cancelled.
And having already dabbled in league racing on the game at that point, he unsurprisingly gave a good account of himself, qualifying two seconds off the polesitting F1 Esports driver Daniel Bereznay and finishing 11th despite a spin.
He's been a regular in the Veloce series since, and has been reliably on the pace, but his fortunes in the races have been mixed. While he's regularly benefited from genuinely superb starts, he's found himself in more than a fair share of avoidable incidents.
He's definitely not a dirty driver, but one that perhaps lacks the spatial awareness of a pro racer. But there's a genuine motorsport enthusiasm there that is clear, and he's formed an endearing team-mate pairing with ex-Renault F1 Esports driver James Doherty.
The Hockenheim Not The GP outing was a definite high point. Courtois qualified 1.2s off pole and ran fourth in the main race after a chaotic first couple of corners. He would battle Doherty and racing YouTuber Ben Daly in the end of that heat, and even employed some very clever tactics in deliberately letting Daly through to get him back with DRS – although ultimately Daly did get past for good and a post-race penalty demoted Courtois to sixth.
On the other hand, the latest Not The GP at Spa was more of a disappointment. He qualified well compared to actual F1 pros, but made costly errors in the opening race, and though a customary great start and a superb Les Combes overtake on golfer Ian Poulter put him as high as fourth in the reversed-grid event, he let it slip away by crashing in the pitlane entry.
His two outings in F1's official Virtual GPs have proven mixed. China, which Courtois readily admitted was "not my favourite circuit, unfortunately", was a bit of a tough time, but he drove a strong race at Barcelona, crucially avoiding penalties to get into 11th at the chequered flag after a late-race battle with simracing YouTuber Jimmy Broadbent.
Most exciting, however, were Courtois' outings in the F1 driver-organised charity series Race for the World. Despite being seemingly 'netcode-crashed' by Giuliano Alesi early in the unofficial opening race, he ran seventh at the end after the drivers decided on a makeshift safety car restart – and was promoted up to second at the finish thanks to penalties.
Such heady heights weren't reached in the points-scoring races, but he was a standout seventh in an attritional race in Baku that featured a cool last-lap battle with Formula E points leader Antonio Felix da Costa, and would even outscore George Russell in the final reckoning – having earned praise from the Williams F1 driver, who was still learning the game and not yet at his current Virtual GP-winning level.
Paul 'Redeye' Chaloner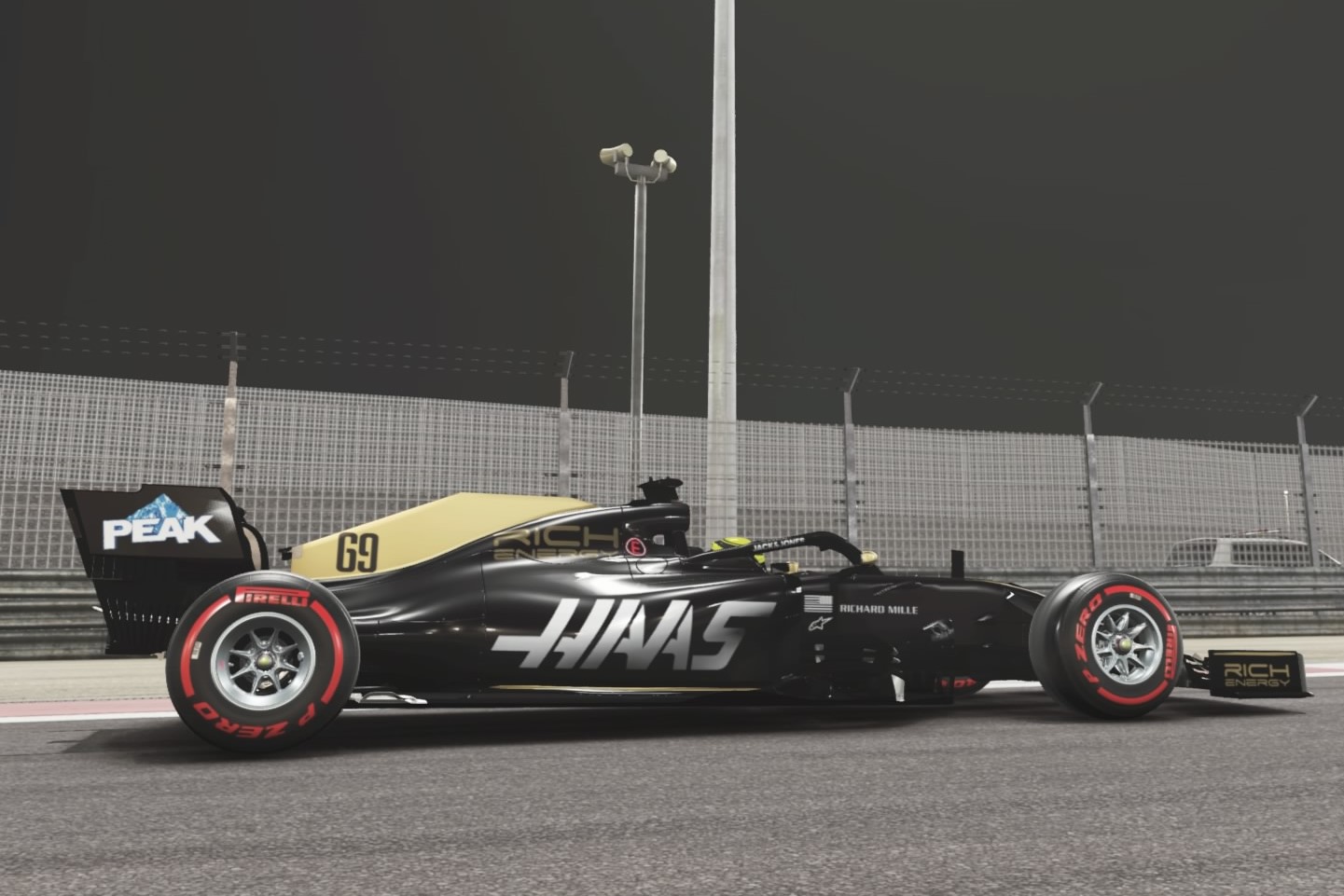 Chaloner is one of the best-known specialist esports commentators in the world – and even those not too familiar with pro gaming may have seen this famous snippet of broadcasting.
He's also a big F1 fan and was only too happy to join Haas for the inaugural Virtual GP, partnering Anthony Davidson.
And while ex-Super Aguri/BAR Honda/Minardi driver Davidson has made huge strides in simracing since, Chaloner had him beat in that inaugural race, qualifying 10th (a place behind fellow esports commentator Matthew 'Sadokist' Trivett, who works on The Race All-Star Series) to Davidson's 13th.
Chaloner then spent much of the race as high as sixth, although he was reeled in and passed by both Williams F1 driver Nicholas Latifi and bike racer Luca Salvadori late on.
Still, eighth was a superb result, and one not yet matched by any other Virtual GP wildcard coming from outside the world of racing.
It really wasn't a dream?

I really did compete in an official F1 sanctioned race?

I really did drive against other F1 drivers?

I really did finish 8th ahead of some of the worlds best drivers?

HOLY SHIT.

— Redeye 🍊 (@PaulChaloner) March 23, 2020
Sergio Aguero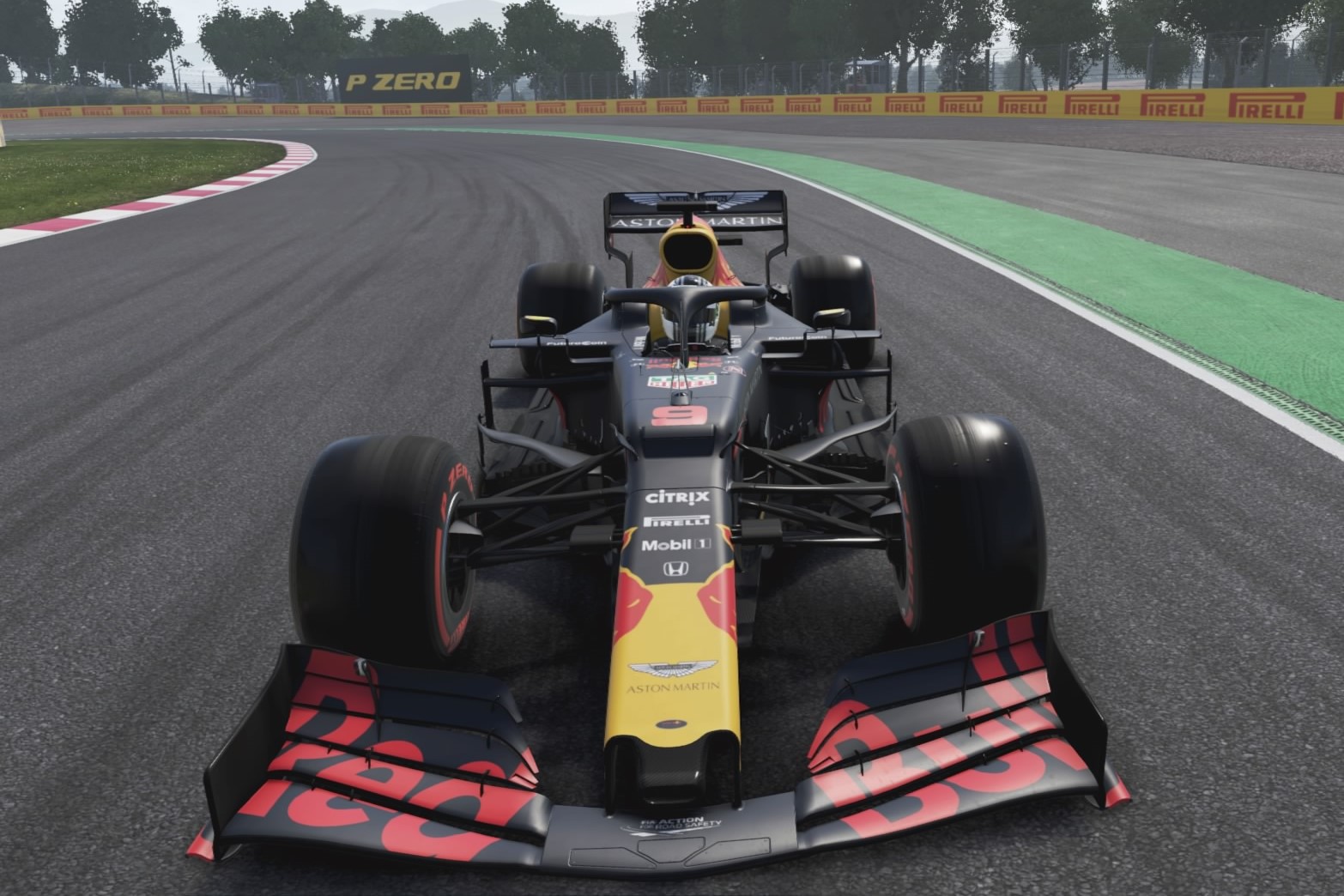 Manchester City legend Aguero – the scorer of arguably the most famous Premier League goal ever – was a big coup for F1 Esports last weekend, also because he clearly took the event very seriously.
One of three footballers drafted in for the Spanish GP stand-in event, along with Courtois and Barcelona's Arthur Melo, Aguero was a clear second among the three in terms of pure pace and was never going to challenge for points, but drove a very accomplished race all the same.
Impressively driving without the usual aid of a virtual racing line and with a manual gearbox, Aguero improved on every lap of his qualifying – going from 1m20.809s to 1m20.126s and then 1m19.790s – three seconds off pole but only a second off Russell.
He got a lovely start but seemed overly polite in wheel-to-wheel combat, and was ultimately shoved off-track by ex-F1 driver Vitantonio Liuzzi.
Yet Aguero gathered himself back up, caught up to the cars ahead and then pulled off a genuinely outrageous divebomb at Liuzzi at the Turn 10 left-hander.
After his single pitstop, he kept Liuzzi at a distance and even leapfrogged Nicolas Hamilton in the final order for 14th, having benefited from a crucial lack of corner-cutting penalties.
Ciro Immobile and Alessio Romagnoli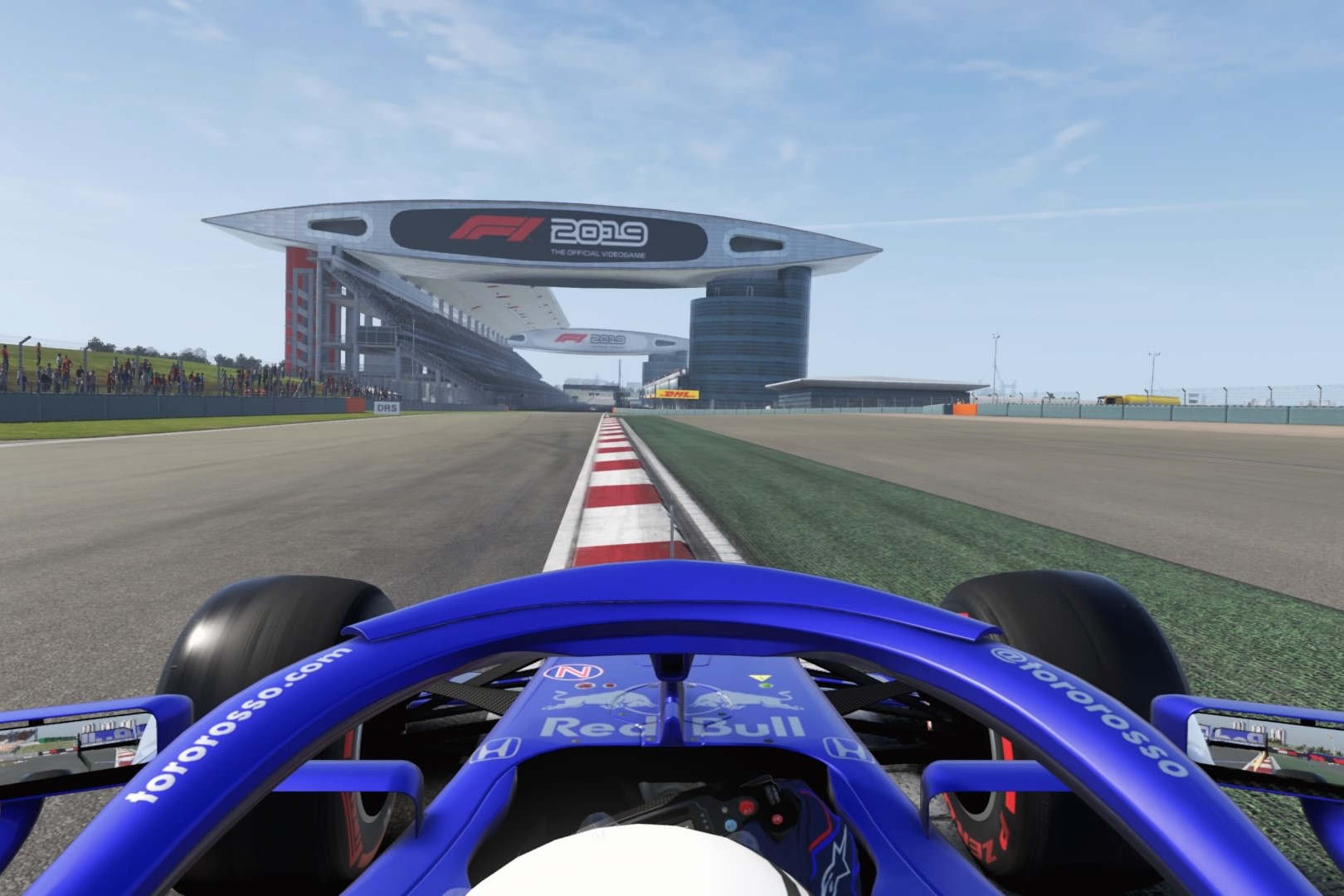 Formula 1 had two Serie A guests in back-to-back races, and both of their outings followed fairly similar scenarios – with reasonably good qualifying performances followed by incidents that hampered their races.
Star Lazio striker Ciro Immobile – who currently leads the likes of Cristiano Ronaldo and Romelu Lukaku in the Serie A highest goalscorer race – was an impressive 14th-quickest in qualifying for China, beating Courtois but also pro racers Juan Manuel Correa and Anthony Davidson.
But things went badly at Turn 1, and got worse still as he dropped behind Poulter and spun after trying to nudge his way back past.
Still, he finished 16th and on the lead lap, and with a best laptime that was just over a second off what the frontrunners were managing.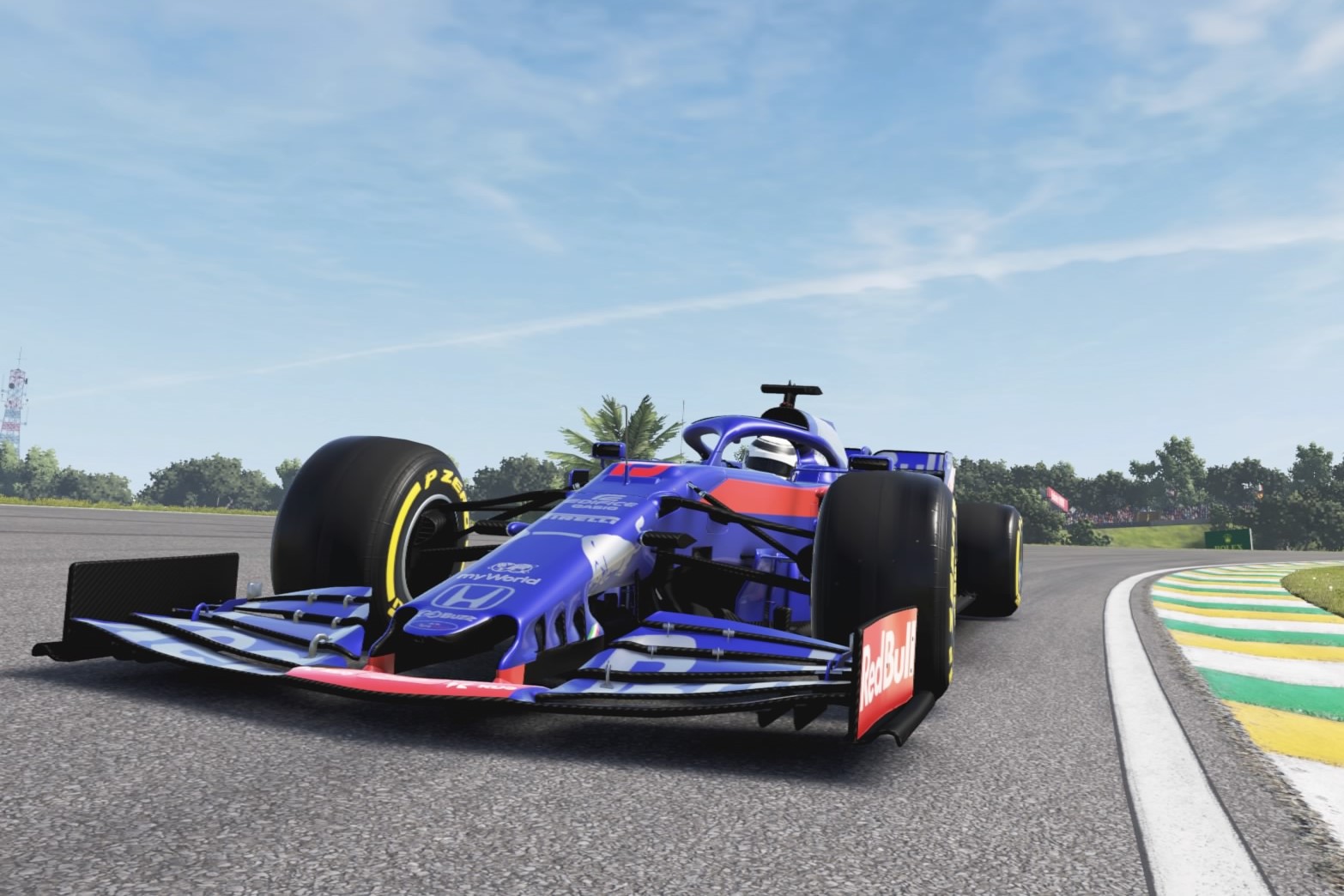 Like Immobile, Romagnoli – a 25-year-old centre-back who captains AC Milan – led the non-racing celbrities in qualifying for the Interlagos race as he lapped 1.3s off pole.
But he jumped the start and thus had to serve an early drive-through, overtaking cricketer Stuart Broad after the restart before later getting spun by Broadbent at Descida do Lago and ultimately finished 15th.
Romagnoli also deserves a shout-out for his outing in the chaotic All-Stars Racing Night on Assetto Corsa last week, an event that featured motorsport superstars like Leclerc and Valentino Rossi, but also Courtois, Poulter, Barcelona forward Antoine Griezmann and four-time NBA champion Tony Parker.
Milan man Romagnoli had all the aforementioned competitors beat in qualifying, finishing the initial race in 20th and a depleted second race in seventh.
Ben Stokes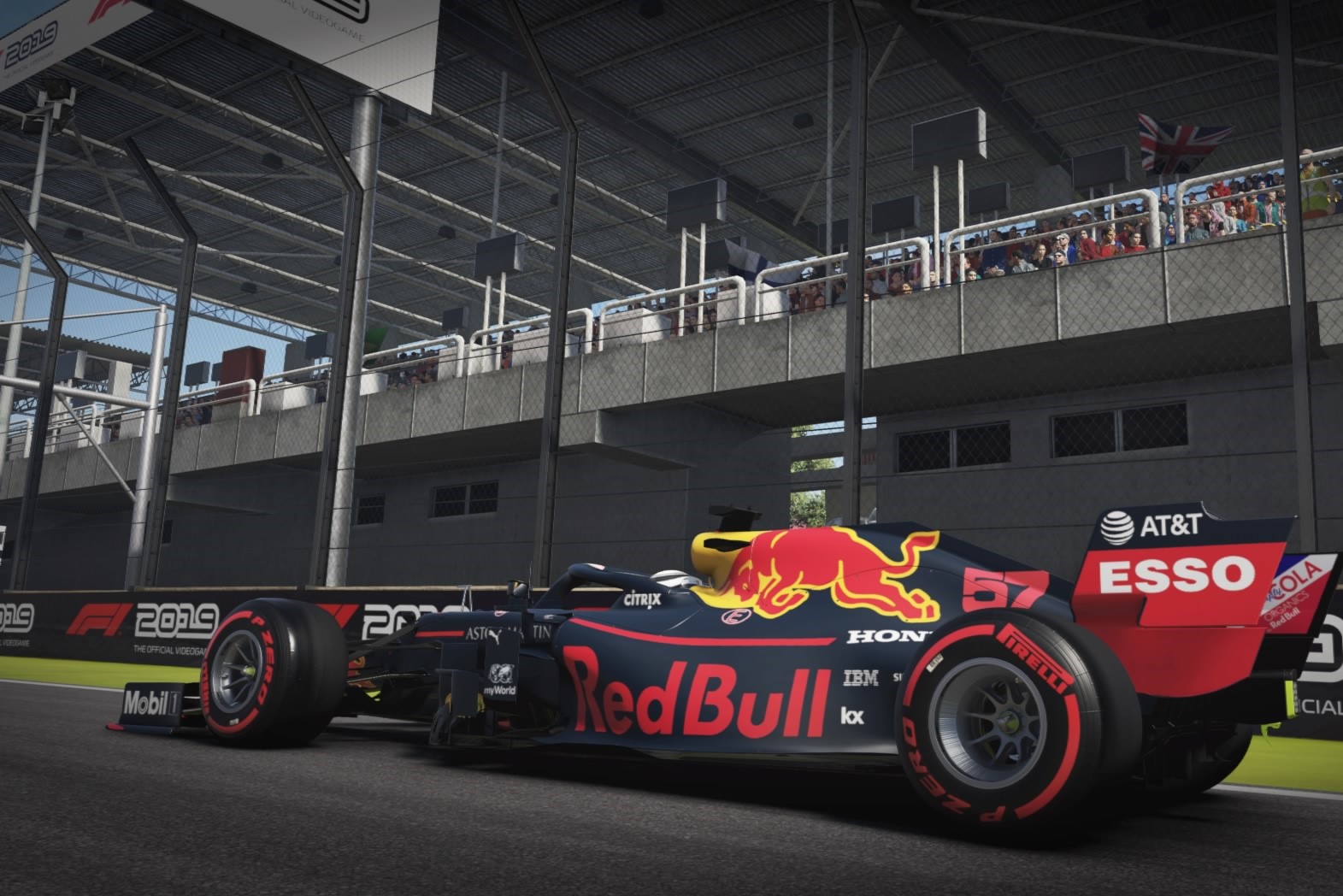 One of two cricketers who have made a Virtual GP appearance, Stokes was significantly off the pace in the Vietnam replacement event in Melbourne – placing a distant last in qualifying, before he spun early on in the race and was lapped twice.
But his second appearance, at Interlagos, brought a marked improvement.
Though he was just narrowly ahead of his England team-mate Stuart Broad in qualifying – which was a credit to Broad, a Virtual GP debutant unlike Stokes – he drove a tidy race, fighting with Correa and Petter Solberg and finished on the lead lap.
Pushing the boundaries 💪@benstokes38 put his #VirtualGP experience to good use, winning the battle of the cricket superstars over @StuartBroad8 🏏#RaceAtHome pic.twitter.com/uf5i3xExMg

— Formula 1 (@F1) May 4, 2020