The ending of the Sebastian Vettel/Ferrari partnership at the end of the 2020 Formula 1 season has had a significant butterfly effect elsewhere.
With what is believed to be an imminent Ferrari announcement of Carlos Sainz Jr as Vettel's replacement, the space Sainz is set to leave at McLaren is looking likely to be filled by Daniel Ricciardo, though at the time of writing the details of both these moves were still being hammered out.
All of which leaves a Ricciardo-sized hole at Renault for next year.
"I know more or less what I am doing for next year" :: Fernando Alonso
Might Vettel be tempted to fill it? It would seem unlikely, given Vettel's reluctance to take what would effectively have been a support role at Ferrari, which would likely have been a far more competitive prospect than a move to one of the midfield teams.
Far more likely would be the return of Fernando Alonso for a third stint at the Enstone-based team for which he won world titles in 2005 and '06.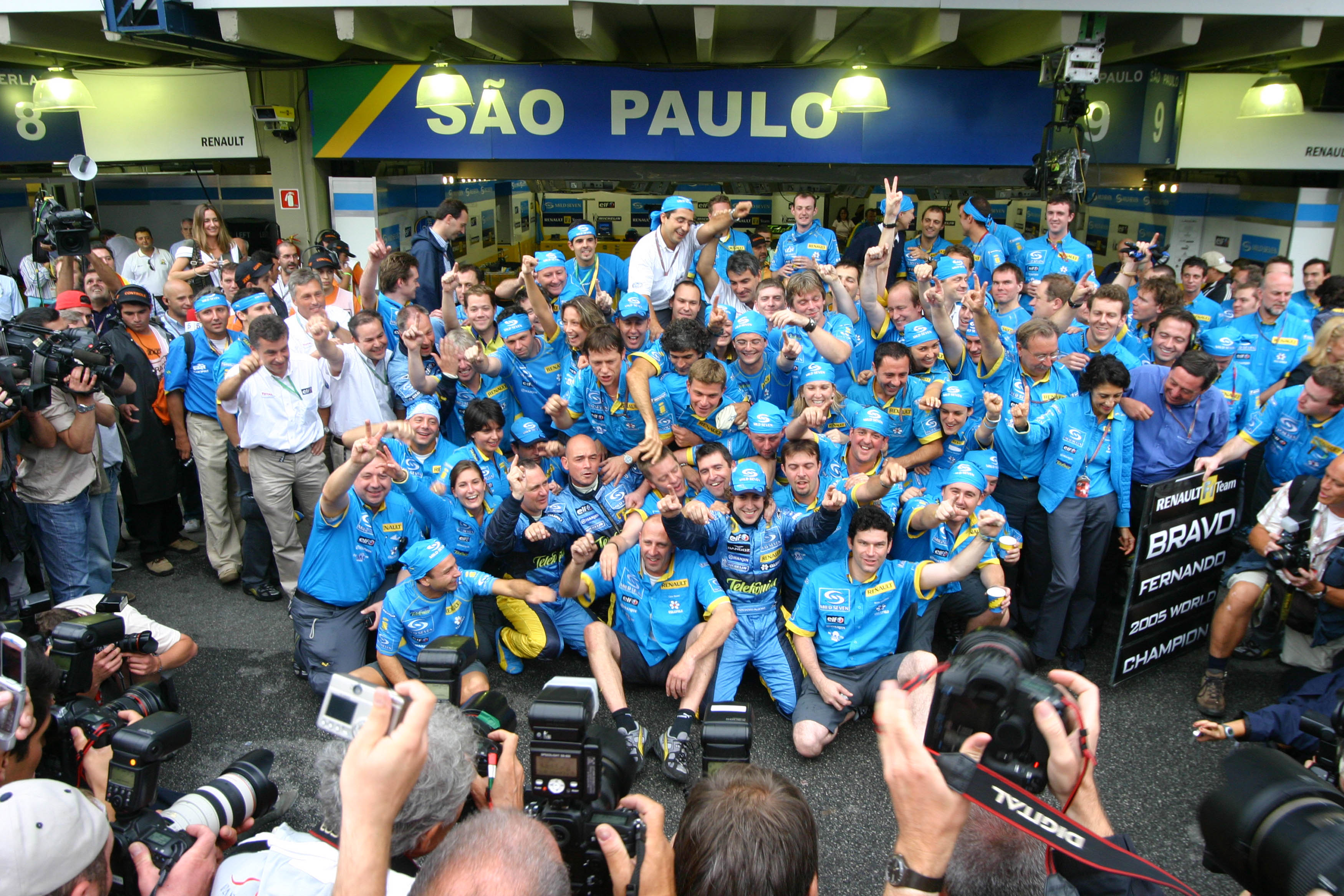 Alonso has made no secret of his desire to return to F1 and said as recently as last week, 'I know more or less what I am doing for next year.'
With the Vettel/Ferrari negotiations then ongoing, he will almost certainly have been clued-in to the potential ramifications of those negotiations breaking down, especially so given his close relationships with McLaren's Zak Brown and to the Sainz family.
McLaren and Alonso brought their F1 partnership to an end by amiable mutual consent at the end of 2018 as he concentrated on his World Endurance Championship, IndyCar and Dakar adventures.
It was felt at McLaren that the presence of the double champion was putting pressures upon the team it wasn't yet in a competitive enough position to handle. It's not impossible, now that the team has made progress, that Alonso could return to McLaren.
But with Ricciardo tipped to be the driver to replace Sainz, Renault is perhaps a more likely option for the 38-year-old Spaniard.
Even before the latest Vettel-triggered developments, there had been talk of Alonso rejoining the team for 2021, when the new regulations were then set to take effect.
These have now been postponed for a year, but this still would seem to represent the best opportunity to make that F1 return. It would be Alonso's third stint there, following his 2002-06 and '08-09 campaigns.