Sebastian Vettel is "enormously unlikely" to return to Red Bull following his Ferrari exit according to team boss Christian Horner, because RBR would not want to pair Vettel with fellow "alpha male" Max Verstappen.
Vettel has achieved the majority of his Formula 1 success so far with Red Bull. It, along with BMW, supported his junior career, and his first full-time F1 seat came with Red Bull's secondary team Toro Rosso in late-2007.
By 2009 he was part of the main Red Bull Racing team, where he won 38 grands prix and his four world championships before leaving for Ferrari at the end of 2014.
"Sebastian's still a very competitive grand prix driver so I don't think it would be conducive for our team to have two alphas" :: Christian Horner
While Verstappen is contracted to Red Bull until the end of 2023, his team-mate Alex Albon's current deal only covers 2020.
But Horner thinks a Verstappen/Vettel pairing would be wrong for Red Bull.
When the suggestion of Vettel returning to Red Bull was put to him in a Sky Sports interview, Horner replied: "I think it's enormously unlikely.
"We have a long-term agreement with Max, Alex is doing a good job, we've got a good dynamic within the team and experience has shown that two alpha-males doesn't tend to pan out well.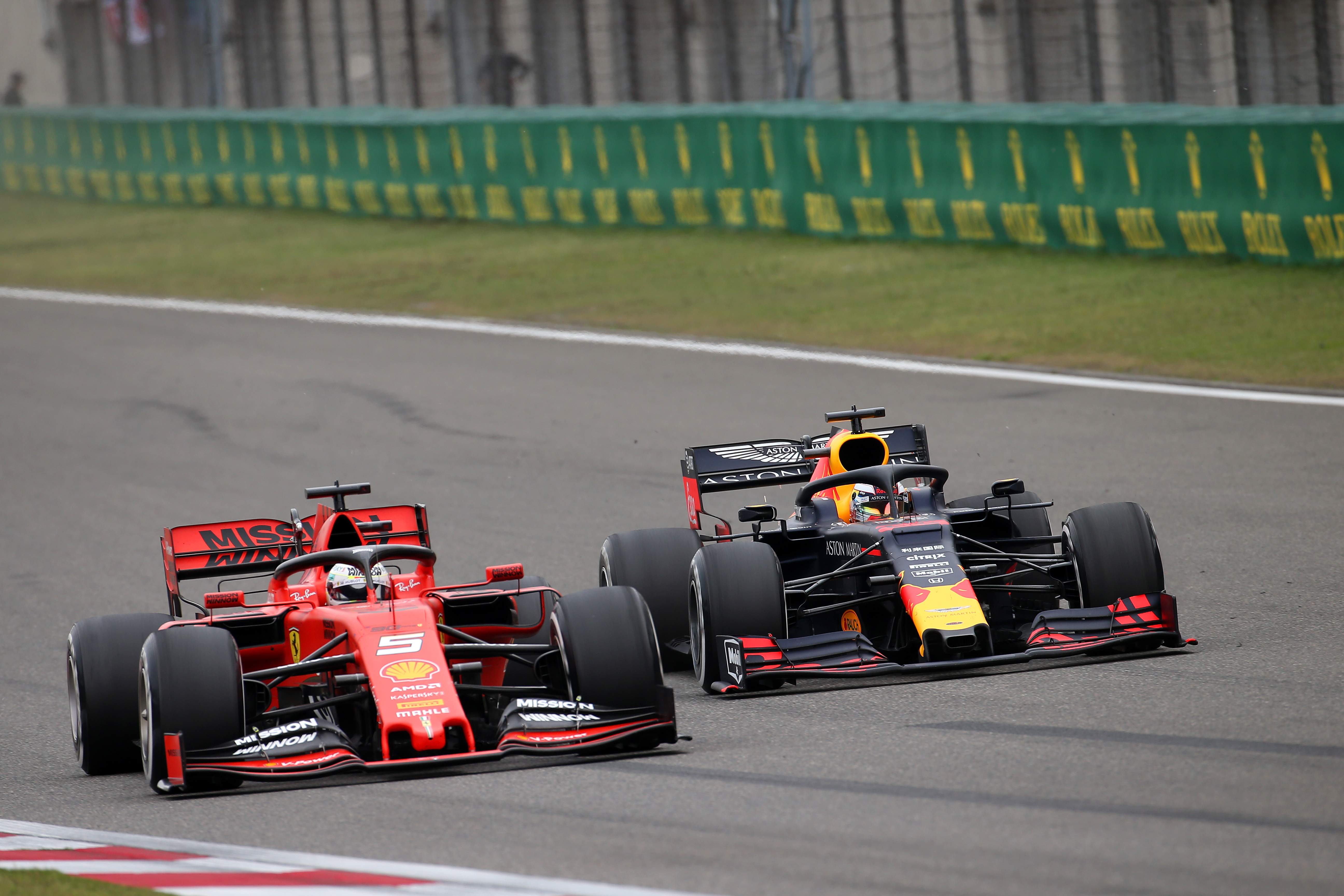 "Sebastian's still a very competitive grand prix driver so I don't think it would be conducive for our team to have two alphas.
"We're happy with the driver line-up that we have.
"I'm sure he's not short of options moving forward but obviously he's chosen that it hasn't worked out for him at Ferrari."
Though Verstappen does not have formal number one driver status at Red Bull, he has been regarded as the team leader in the line-up since Daniel Ricciardo left for Renault at the end of 2018.
Horner added that he had no clear feeling over whether Vettel would stay in F1 or choose to retire.
"He's still relatively young, he's in his early 30s," said Horner.
"If he chose to stay, he's obviously still very competitive. That's entirely down to him and nobody will know other than Sebastian what his choices are.
"He's got strong values, he's got strong integrity and he'll have thought long and hard about this.
"Whether he chooses to continue or not, he's achieved a huge amount in his time in Formula 1. With four world championships, he's one of the most successful drivers of all time."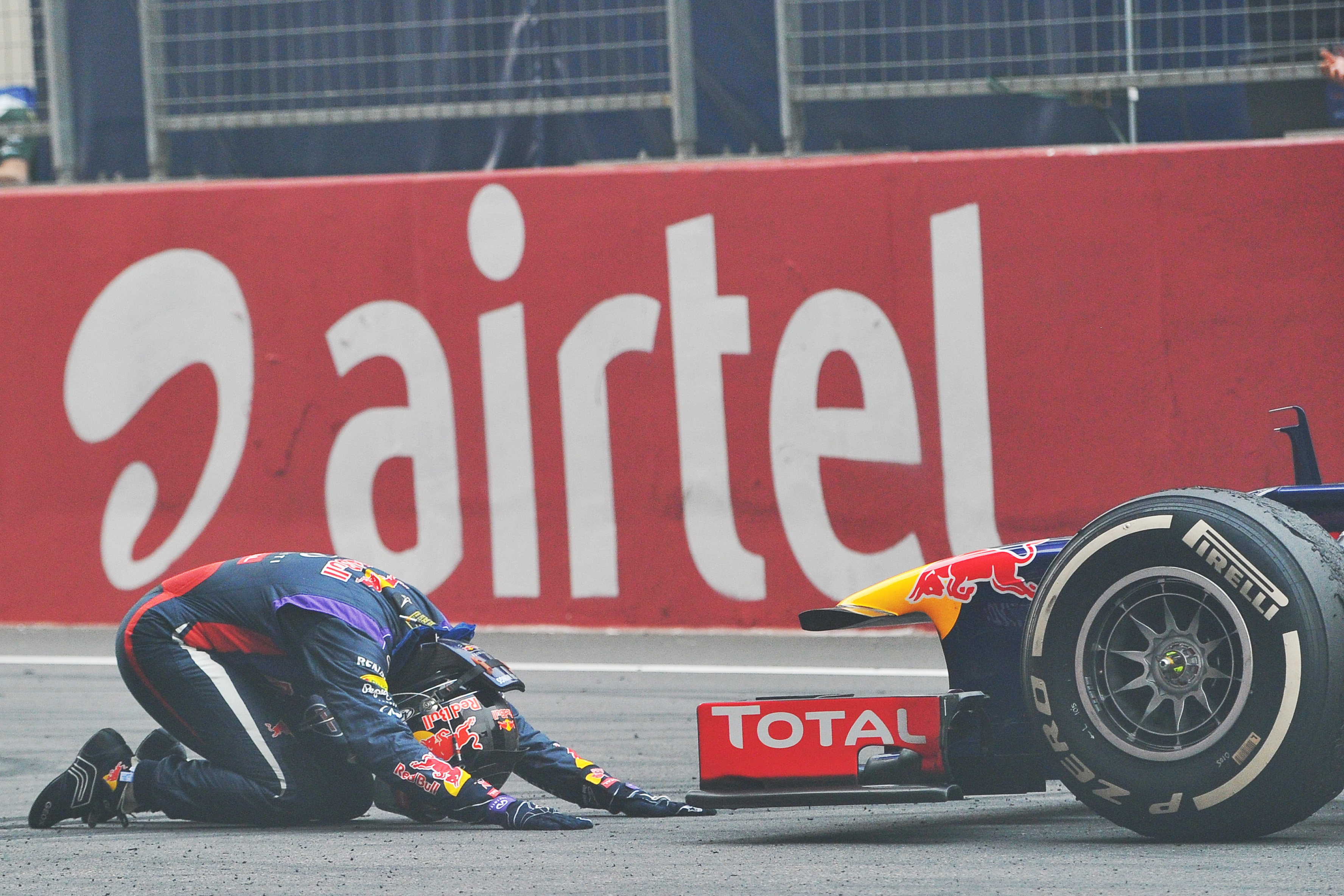 Coulthard: Vettel shouldn't continue if desire is gone
Vettel's former Red Bull stablemate David Coulthard believes the four-times world champion can continue to perform in F1, but only if he is still fully motivated.
Speaking in an interview with Mark Gallagher's At the Controls Podcast, Coulthard, who retired from grand prix racing at the end of the 2008 season and was replaced at Red Bull by Vettel, warned that if you are doubting your desire to continue then that is an indication it is time to stop.
"If Sebastian Vettel can perform at his top performance, yeah – unquestionably, he's been a big part of the modern era," said Coulthard when asked if he would like to see Vettel continue to race in F1.
"These guys arrive in Formula 1 better prepared at a younger age but they mentally burn out" :: David Coulthard
"If his mind is distracted, if his heart's not in it – and I can't possibly know whether any of those things are the case – only he will know.
"I remember having a conversation with Mark Webber in Montreal [in 2013] when he was still racing and he asked me how do you know when it's time to stop.
"I explained how it came about when I drove a car in winter testing, for the first time in my career I just suddenly felt I'd run out of energy, I'd run out of desire, I'd run out of that hunger to sit with the engineers scratching our heads until late into the night, day after day after day.
"When I finished the conversation I went away and in my mind I was absolutely sure Mark was retiring from Formula 1 because the minute you are asking the question you are already starting to doubt."
Coulthard was non-committal on whether he believed Vettel wanted to continue.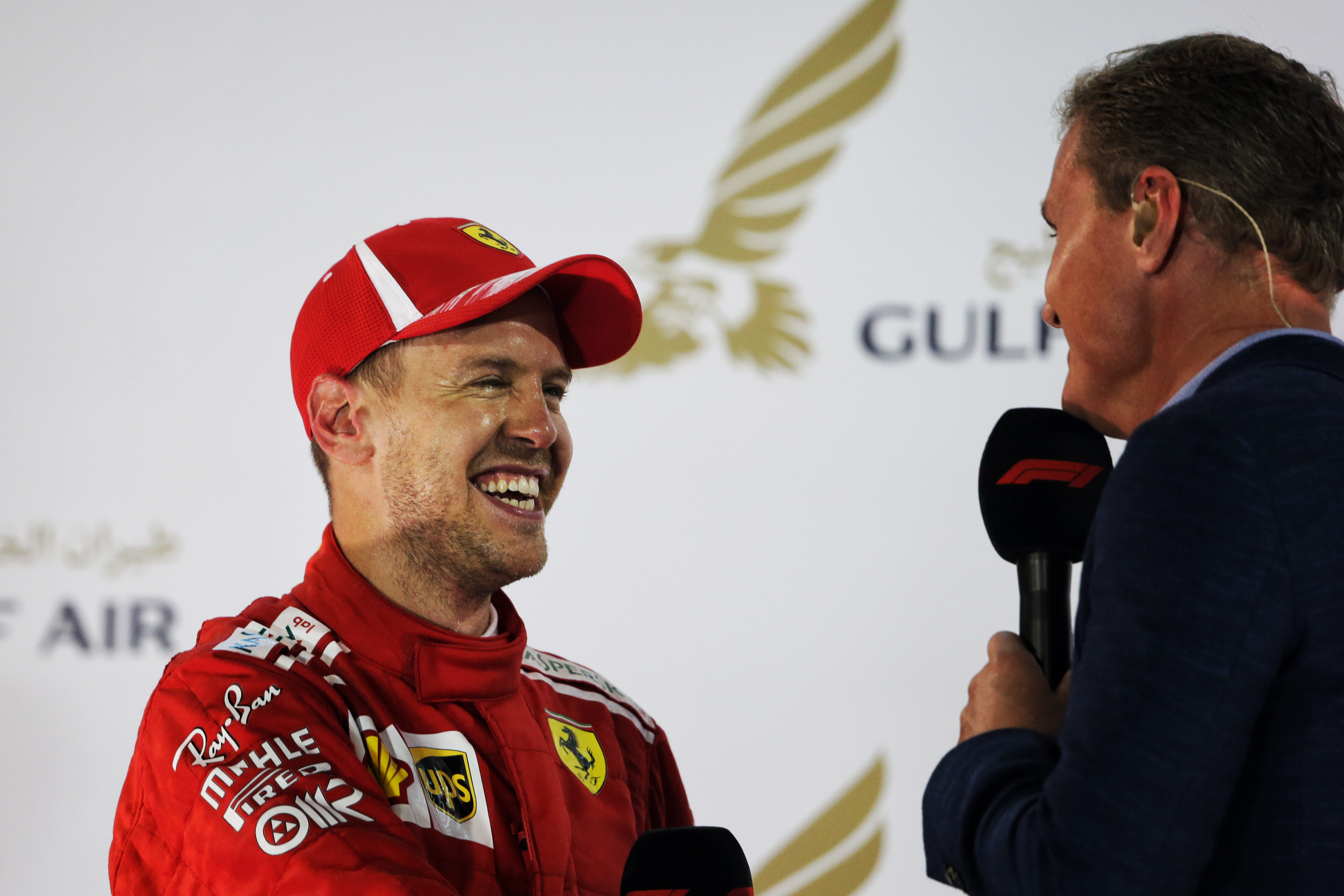 But he did suggest that, as Vettel made his F1 debut when he was 19 and has already contested 12-and-a-half seasons in grand prix racing, being 32 does not guarantee he will want to continue given he also has other things in his life beyond racing in F1.
"Yeah, but he started earlier," said Coulthard when asked if he believes Vettel wants to continue given he's only 32.
"These guys arrive in Formula 1 better prepared at a younger age but they mentally burn out. I don't think they run out of the speed, I think they run out of the need.
"That's why I think Lewis Hamilton is really one of the truly exceptional drivers because he's somehow managed to find a scenario and a lifestyle that allows him to come back.
"Yes, he's had a great car unquestionably but he's been a catalyst there as well and Seb has had a pretty good car at Ferrari.
"But let's be frank about it, Seb has three children – distractions are good as long as they are positive, but with the greatest of respect to the love we all have for our families we can all attest to the fact that having a family is not always polaroid pictures and giggles and laughs. It's tough and sometimes it's tiring.
"If you've got two drivers, one arriving absolutely full of energy ready to go and attack the racetrack and the other one giving it 'god I hope I get a good night's sleep tonight', it has to make a difference."