Formula E celebrated its 100th race in Seoul last Sunday.
While the big story was Stoffel Vandoorne's title triumph, paddock veterans toasted the milestone E-Prix and some probably wondered how Formula E had made it to such a laudable milestone at all.
The all-electric world championship has defied almost everything that can be thrown at a start-up global live sports business.
From an initial cash crisis to a pandemic and from a manufacturer boom to mini-bust, and then from questioning to its sporting format to the mockery its much vaunted third rules set for 2023 received, Formula E knows how to take the punches.
Here are the races that saved and made racing's newest world championship.
Race 1: Beijing 2014
Saved by a shunt?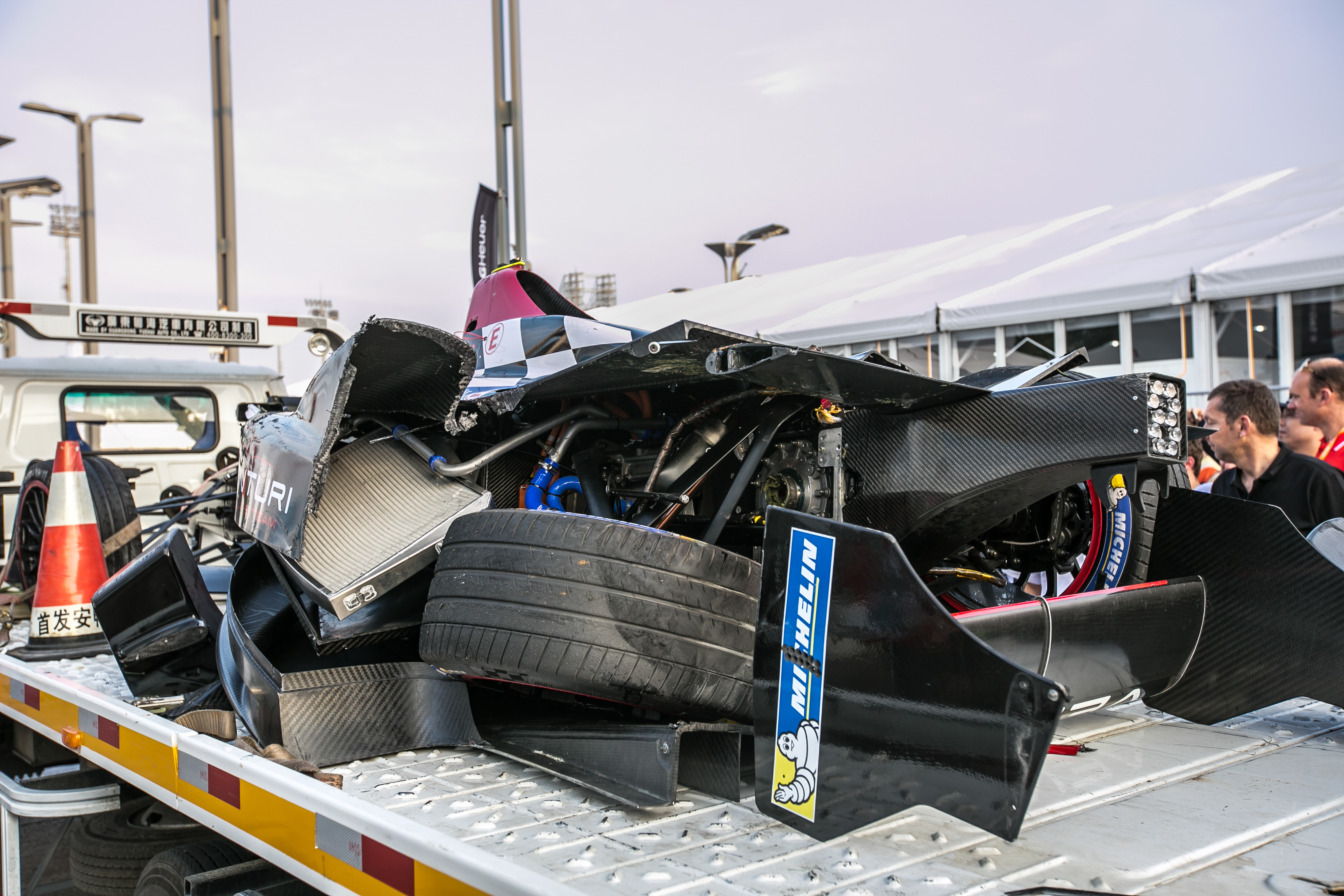 The sporting, operational and technical strife Formula E went through just to get to Beijing in September 2014 was significant.
"I almost start shaking just to think about it as there was a lot of pressure," Alberto Longo told The Race in 2020.
"The World Motorsport Council had a meeting there in Beijing as well to tie in with our inaugural event, so we had not only the FIA president Jean Todt there, but also around 100 worldwide FIA officials to judge if it was a success or failure."
In reality it wasn't given much of a hope by the wider world. But all of a sudden there it was with a full grid of cars, with another full grid sat in the pits ready for the second half!
Ironically the race itself was perhaps one of the dullest of the 100, until the final corner that is.
The Nick Heidfeld and Nico Prost accident played out and the drama helped spark interest in Formula E from the very first race.
It also helped to nurture small but important points such as being more creative with TV camera angles, as the sight of the cars slowly coming down the straight juxtaposed greatly with Heidfeld's mid-air pirouette once it had hit the fence.
"When I saw Nick standing up and starting a little bit of a verbal fight with Nico, I said 'guys we have been very lucky today'," Longo reflected.
He meant this literally in safety terms but also he immediately recognised the bigger picture of what it meant for Formula E as the spectacular TV images of Heidfeld crawling from the debris were sent across the globe.
"Not only for the fact that the guy is alive and very well, but this mega accident is going to put us in the headlines all over the world," Longo added.
"I think Formula E is what it is because of that accident at that stage. Otherwise, we wouldn't have grown so quickly."
Races 3/4/5 – Punta de Este, Buenos Aires and Miami 2015
Agag fired, then reinstated, Liberty deal signed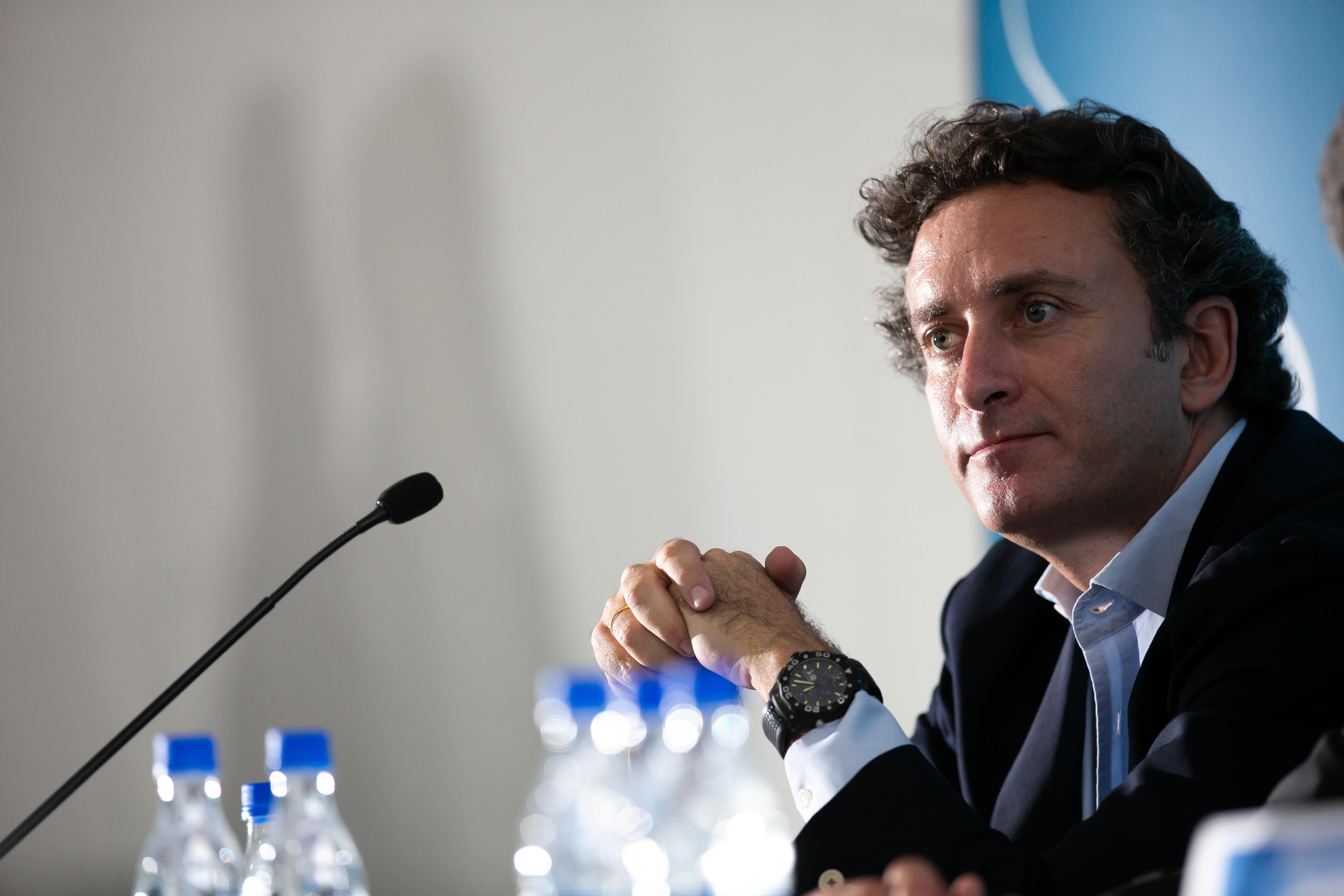 "We were running out of money," Formula E co-founder Alejandro Agag told The Race matter of factly in 2020.
"Already it was tight in Beijing. Putrajaya was tough, but we had a promoter, so that promoter paid for the race.
"In Punta del Este, we were in big trouble. Everything really collapsed there. So, we had run completely out [of cash].
"All of the investors didn't want to put more money in, and Enrique [Banuelos – investor] at the time didn't have money to put in. So effectively, Enrique then fired me.
"We had the race, then in the morning on Sunday, Enrique fired me.
"So, I said to Enrique, we had a board meeting, so he said 'let's have a coffee before the board meeting'. We had received two offers, while we were in Punta del Este, from two people who wanted to come in with capital. So, we were not dead.
"There were plenty of people who wanted to put money into Formula E. But Enrique didn't want to take them in, because he would lose control. He didn't want to lose control. So, it was a very, very simple situation.
"I said to Enrique, 'listen, you can fire me, you now have more than 54% of the company, so you can fire me if you want', and of course he fired me, and that's it.
"'But if you fire me, and I go out there to the paddock and say I'm not here anymore, you can expect half of the teams or all of the teams will leave, all the sponsors will also leave, and there will be no championship'."
Agag was essentially out of Formula E for a few days but was then reinstated despite having temporarily to clear his desk in Hammersmith, London, the home of Formula E Operations Ltd.
One of the provisos though was that Banuelos brought in a supposed financial executive to oversee the championship.
Then in January 2015 Agag brokered the Liberty Global rescue package immediately before the Miami race in March.
This sealed Formula E's long-term future and enabled it to grow into one of the sport's more remarkable success stories during the last decade.
Race 21: London 2016
"It's happened immediately"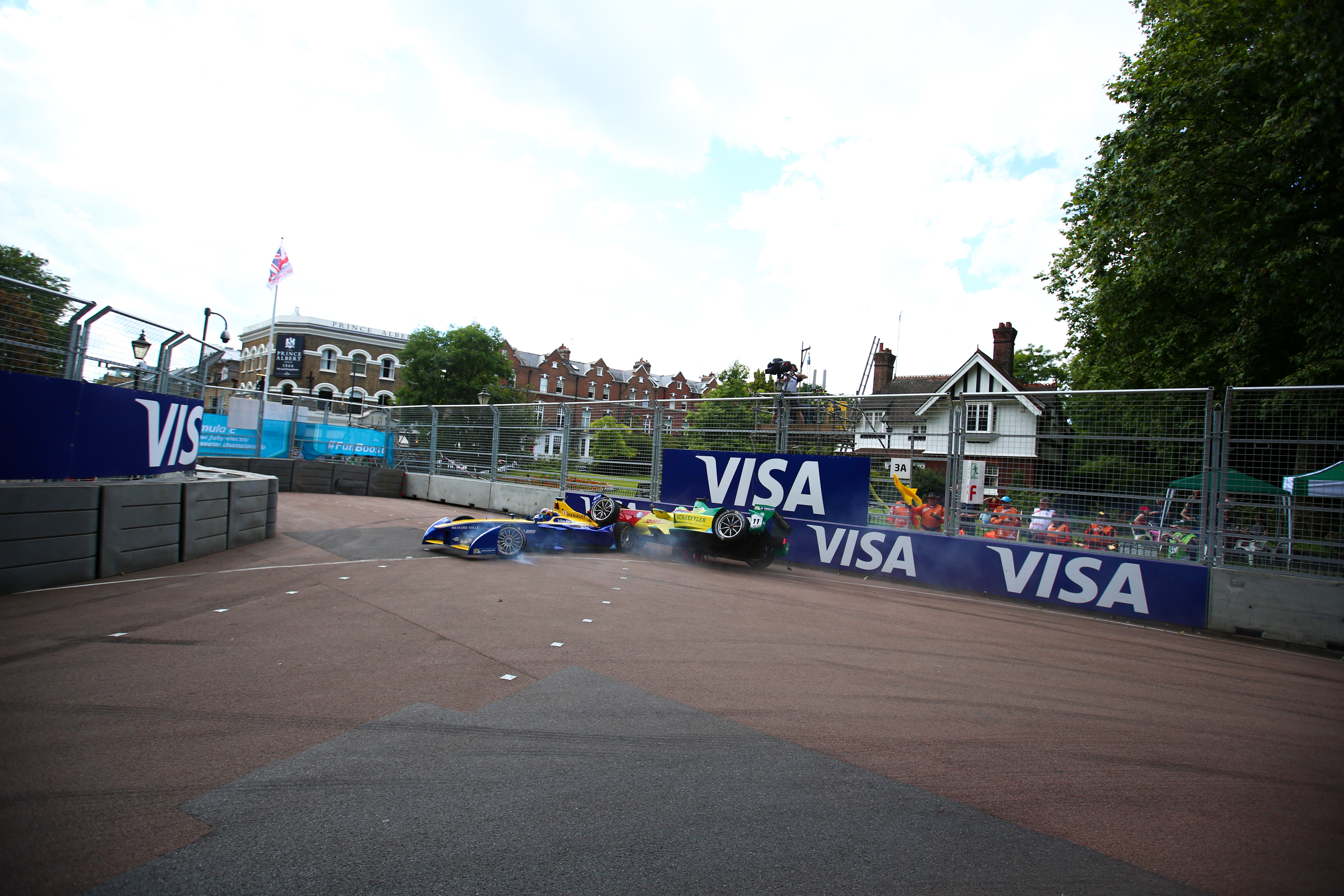 Lucas di Grassi and Sebastien Buemi went into the Battersea Park finale neck and neck.
When di Grassi turfed off title rival Buemi into the escape road and almost into the bar of the adjoining Prince Albert pub, it merely underlined a permeating wariness of each other which had occasionally flared up in both Formula E and in the Toyota vs Audi fights in the World Endurance Championship for several years.
Just seven weeks earlier Buemi and di Grassi had run side-by-side in the WEC's 6 Hours of Spa with di Grassi completing an outrageous move using the grass with the pair inches apart at 190mph!
The rivalry was real and intense and it all spilled out on lap one of the final race, one in which di Grassi had to get ahead.
In Formula E's own moment of TV gold commentator Jack Nicholls subconsciously recreated Murray Walker's famous 1990 Japanese Grand Prix commentary cry of "It's happened immediately!", this time for Buemi and di Grassi rather than Alain Prost and Ayrton Senna.
Races 32/33: Montreal 2017
An even crazier decider
Another moment of high sporting drama brought Formula E to the forefront of people's consciousness with an extraordinary stew of shunts, meltdowns and title capers, again between di Grassi and Buemi.
Buemi's free practice shunt and then subsequent brilliant recovery drive to fourth is sadly largely forgotten, overshadowed by his astonishing and indiscriminate post-race fury towards a bemused Robin Frijns and Daniel Abt.
When his re-tubbed car was found to be underweight after his Renault e.dams teams rushed to rebuild it, the disqualified Buemi would have been forgiven for diving into the St Lawrence seaway.
There was a long stew for the Swiss ace that summer after di Grassi triumphed. Even to this day Buemi shudders over how, in his eyes, an easy title was lost through two championship administrators (FE and WEC) being unable to communicate on their respective calendars.
He'd been 32 points clear of di Grassi with two double-headers to go, but missing New York due to a WEC clash and then his Montreal meltdown meant di Grassi became champion by a clear 24 points.
Race 46: Diriyah 2018
Hello Gen2, farewell car swaps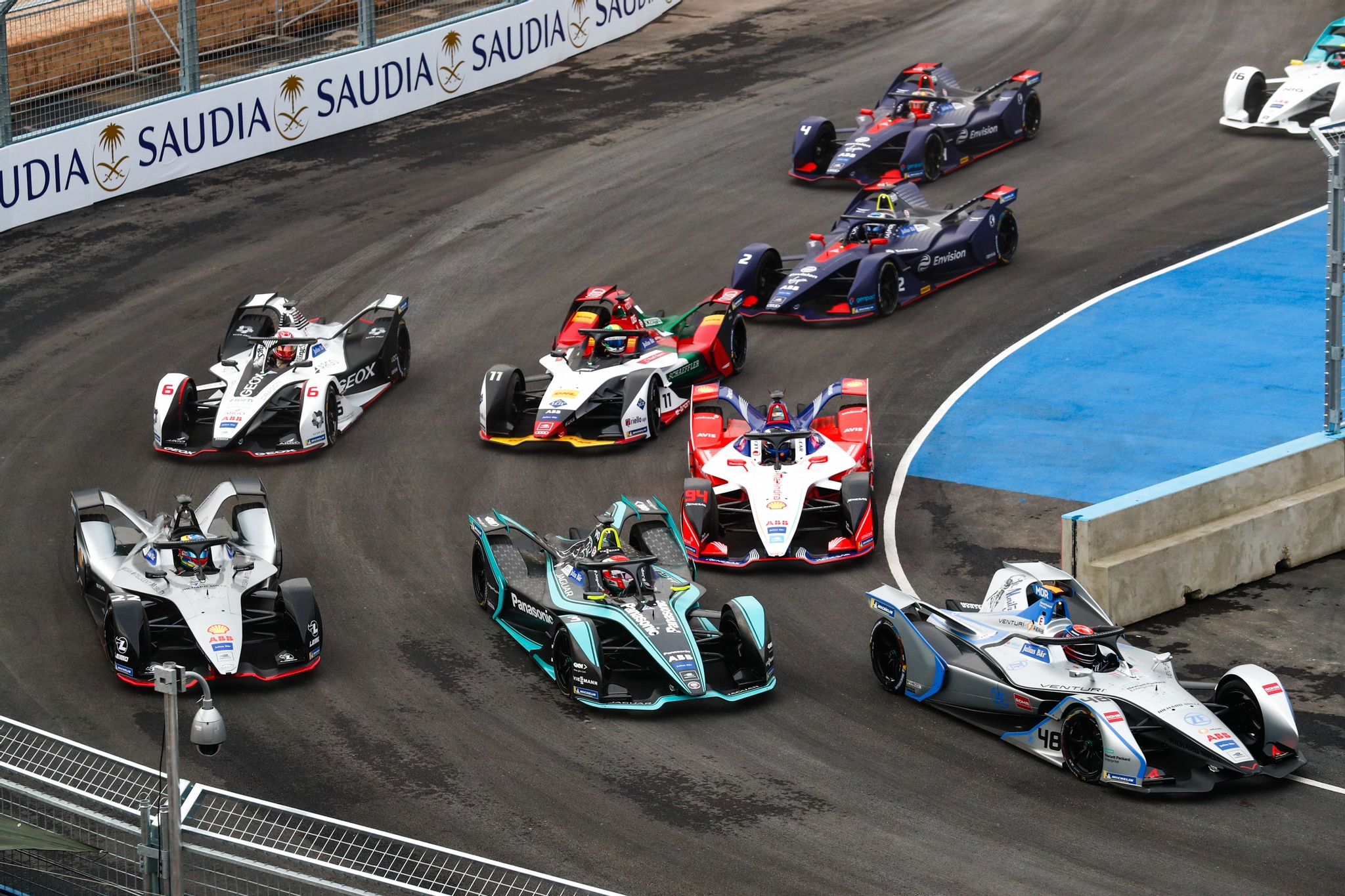 The Gen2 car had been unveiled the previous March at the Geneva Motor Show, just after the Mexico City E-Prix.
It was very different looking but on the whole well-received both for its looks but also the fact that its larger scope for usable battery via the McLaren Applied/Atieva formed package would eliminate the car-swap stops that so divided fans in Gen1.
Diriyah was a bit of a messy start with initial inclement weather in Riyadh forcing organisers to amend the timetable.
That apart, the new attack mode areas largely worked well, although some tweaking for television and on specific placements was needed.
On the whole Gen2 began well, and despite some bumps along the way, it would become a strong staple for teams to become creative within the four seasons that followed.
Race 49: Mexico 2019
The grandstand finish!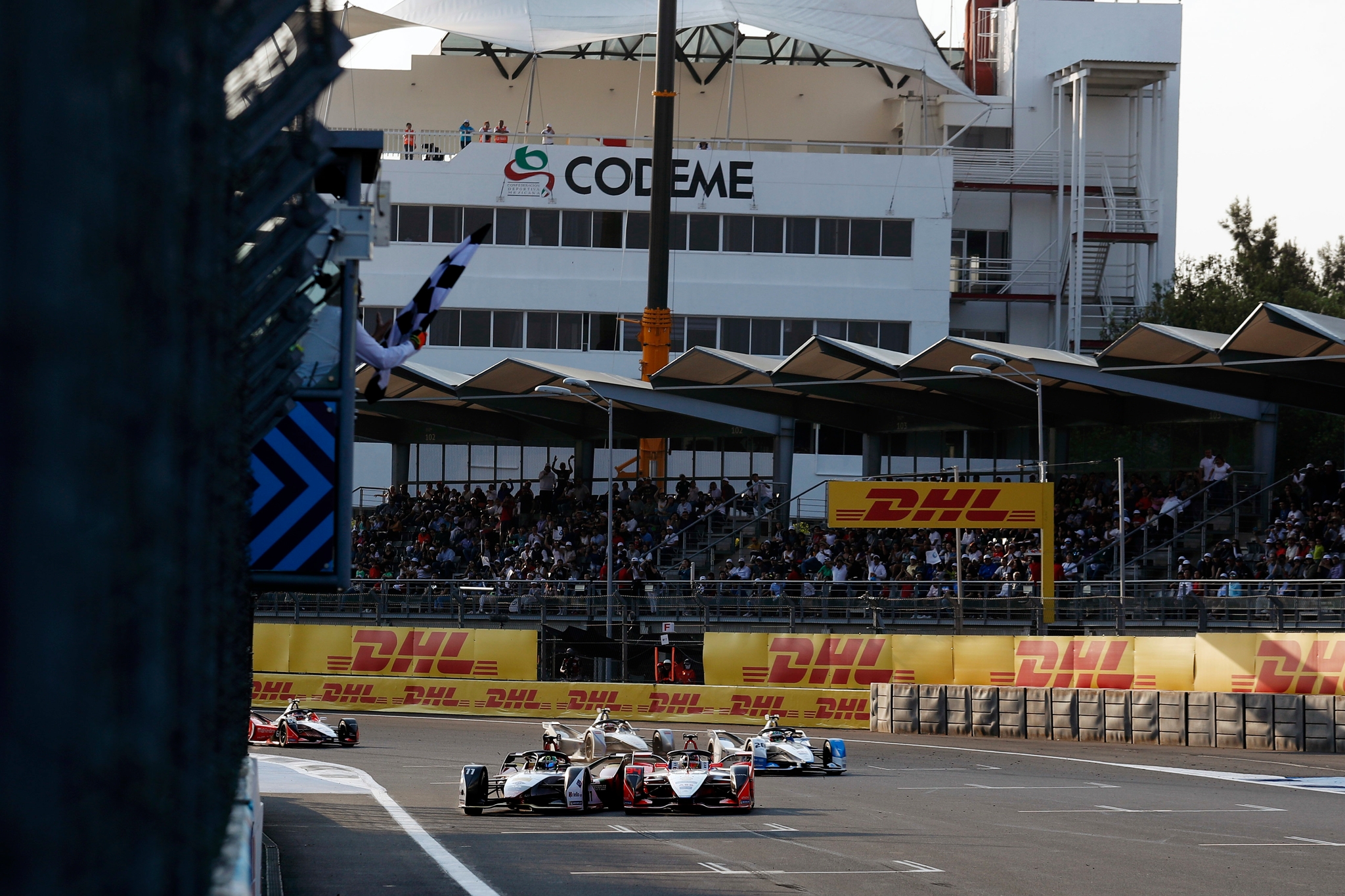 One of the few times a racetrack has felt like a football stadium was at the Circuit Hermanos Rodriguez in February 2019.
Di Grassi caught race long leader Pascal Wehrlein on the final lap and, knowing that the Mahindra was running out of energy, he looked for any kind of gap to make it through.
The fact that the only viable gap came in the final 20-metre run to the line whipped the crowd up into a frenzy akin to a last-minute winner at the Nou Camp.
Indeed, di Grassi's Audi team boss McNish had his own flashback to Ole Gunnar Solskjaer's astonishing last second winner for Manchester United in the 1999 Champions League final.
"I've never seen a race like that, I really haven't," was McNish's incredulous reaction right after the race.
"My headset flew off, the radio hit the back of the pit because everyone jumped up, and the back of the pit facia was basically destroyed. It was like when Manchester United came back in the Champions League in 1999."
Races 64-69: Berlin 2020
Pulling together pandemic solutions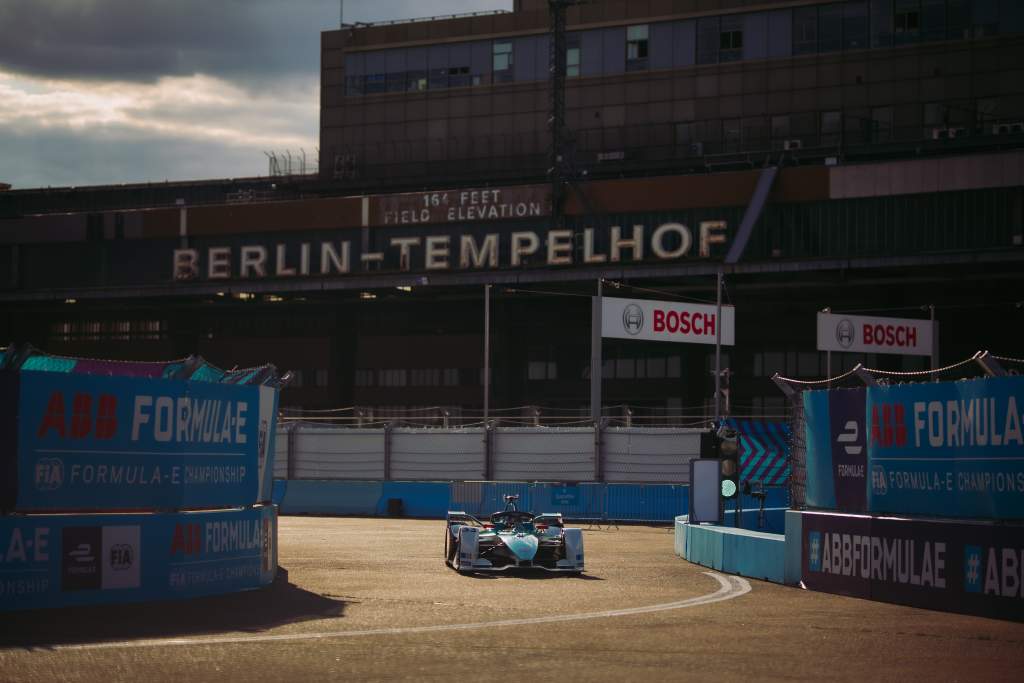 In years to come what Formula E achieved in the very height of the coronavirus pandemic to save its sixth season will be seen as perhaps the most important event in its history.
That's because it breathed oxygen, just enough oxygen, into the series before the possibility of it not being able to adequately survive became a very real prospect.
Formula E didn't really have any other course of action in August 2020 to finalise its season. The Tempelhof site was the perfect 'blank canvas' to host multiple races and so the 'Berlin Six' was conceived: three separate double-headers in the space of just over a week on three different circuits, to resume and conclude a season on hold since March.
It was a Herculean effort and one in which Formula E Operations, the FIA and various local agencies combined to pull off a frankly astonishing event.
It enabled Formula E to stride on in to the second phase of Gen2, tighten homologation rules on a cost-saving ticket and also discontinue plans for the Evo version of the hardware to see the light of day.
The Berlin event was far from popular with teams and drivers, who put up with barely tolerable restrictions. But in doing so they at the time unknowingly helped to ringfence the championship in one of its most challenging periods.
Race 76: Monaco 2021
Spectacular post-Valencia fightback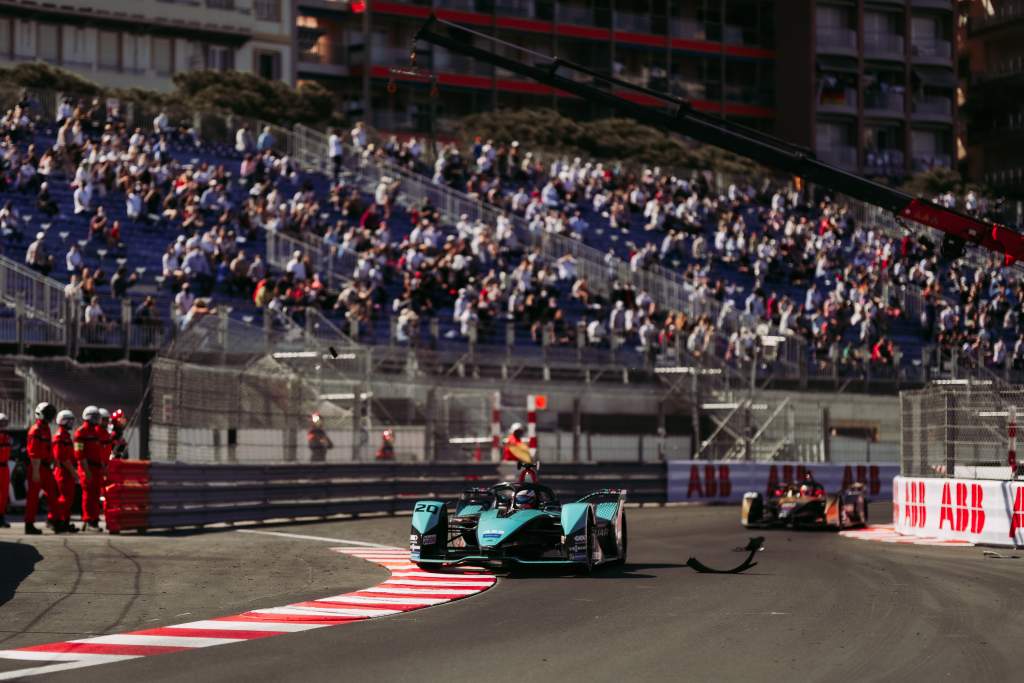 The Valencia energy debacle – in which mishandling of the useable energy deduction rules for safety car periods meant most of the field ran out of energy in a farcical finish – was still fresh in the memory as the paddock arrived two weeks later in Monaco to race on the full Formula 1 grand prix circuit for the first time.
The memories of the previous truncated track, which bypassed the stretch from Saint Devote to the Nouvelle Chicane, were soon thankfully banished to history as Mitch Evans, Frijns and eventual winner Antonio Felix da Costa put on a thrilling display in the principality.
This race was important because it both silenced doubters that Formula E cars couldn't get up hills (no, really!) and that they would be so ludicrously slower than F1 that FE would double down on its perceived 'Valencia shame' and make another sizeable bullet hole in its own feet.
That didn't come to pass because the racing was so good, proving once and for all that good racing is good racing, whatever the ultimate speeds.
Races 97/98: London 2022
The first big post-COVID event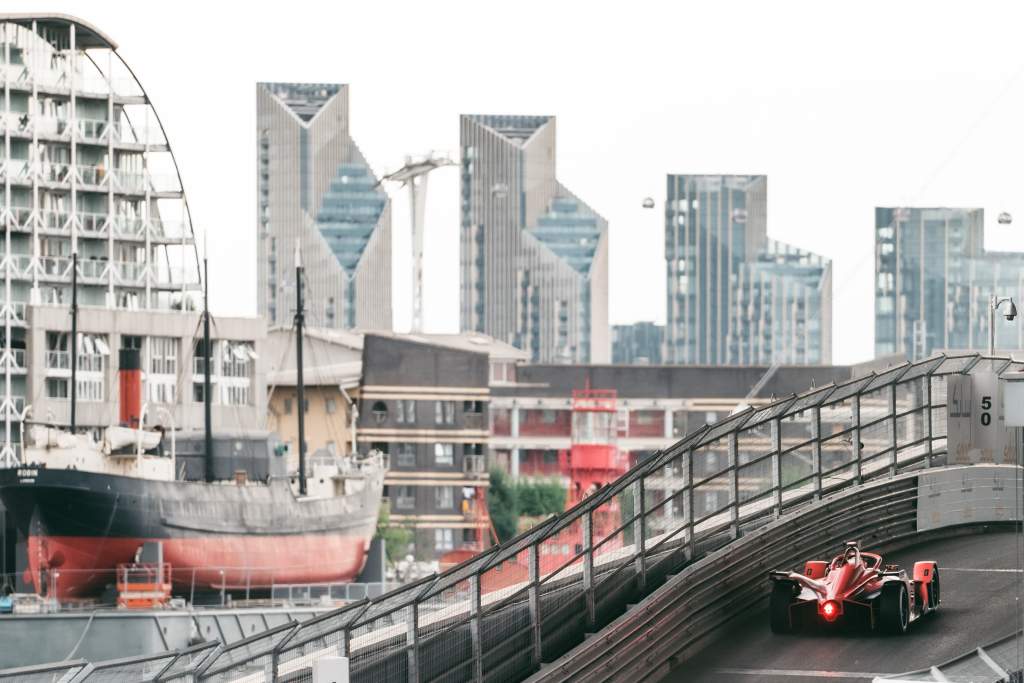 The COVID-19 pandemic hit Formula E particularly hard.
It had always struggled to find calendar stability and now it had the first global pandemic in a century to deal with. Racing in city centres was a massive task anyway. Now, overnight it became an impossibility.
That meant Hong Kong (although this had its own political challenges), Paris, Jakarta and Seoul were all on the backburner. In fact, the disruption got so depressing that FE's scheduled Santiago season-opener in 2021 was canned with just five weeks' notice.
By 2022 things were looking up though as the world started to come to terms with opening up again.
Operationally and logistically, it was a still colossal job to form a calendar together, and frankly the fact chief championship officer and co-founder Alberto Longo's hair is still black, and not grey, defies explanation.
While Formula E put on strong races throughout the 2022 season, it wasn't until Jakarta and London that a true major event-feel started to emerge.
The Indonesian event was popular and from an exposure in that part of Asia point of view – as with Seoul – will stand Formula E in a very strong commercial, media and marketing position in the coming decade.
But it was the London ExCeL Arena races that really captured the paddock's imagination with 2019/20 champion da Costa telling The Race that it was "absolutely spectacular" and "exactly where Formula E needs to be".