The dust is settled on another frantic Formula E season. Nine winners from 16 races, for seven different teams, with the end result of more Mercedes success – only this time with Stoffel Vandoorne becoming world champion.
But who were the outright best performers across the season, and who will have room for improvement next year – if indeed they stay in the series?
The Race's Formula E Writer Sam Smith ranks the full-time field of 22 drivers following the Seoul season finale.
1. Mitch Evans – Jaguar
Wins: 4 (Rome x2, Jakarta, Seoul)
Points: 180
Championship position: 2nd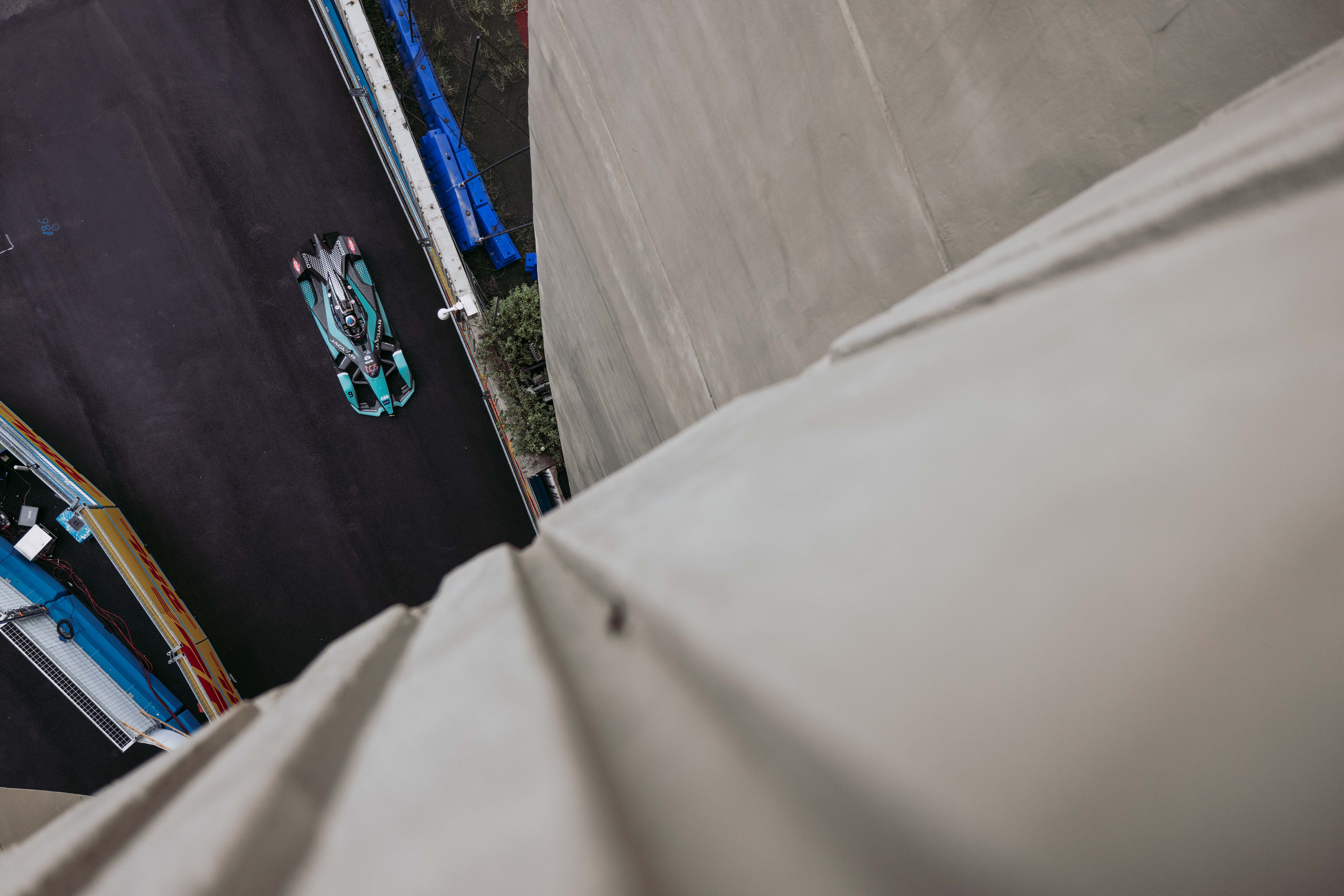 Four victories, a sublime recovery from a disastrous first three races, and disregarding another title-draining technical issue to bounce back with a win on 'Seoul Saturday' ensures Evans just shades it to be the 2022 Formula E benchmark.
Over a season he didn't have the quickest or most efficient technical package but both he and the Jaguar team squeezed every watt and every wave and sinew of brain power from its combined strengths.
Standouts were not only the wins in Rome, Jakarta and Seoul but also the tenacity shown in Monaco, Marrakesh and London, so too the way he fought back from another dispiriting Berlin weekend.
In battle he was decisive, firm and fair, particularly in Seoul when he executed one of the moves of the season on a surprised Lucas di Grassi to take the lead.
It has long been suspected that Evans, who committed his long-term future to Jaguar in 2021 for the first phase of the Gen3 era, has been overall the best Formula E driver in the paddock.
The 2022 season reinforced that assumption and also added extra layers to a talent who constantly seems to re-energise and improve himself.
2. Stoffel Vandoorne – Mercedes
Wins: 1 (Monaco)
Points: 213
Championship position: 1st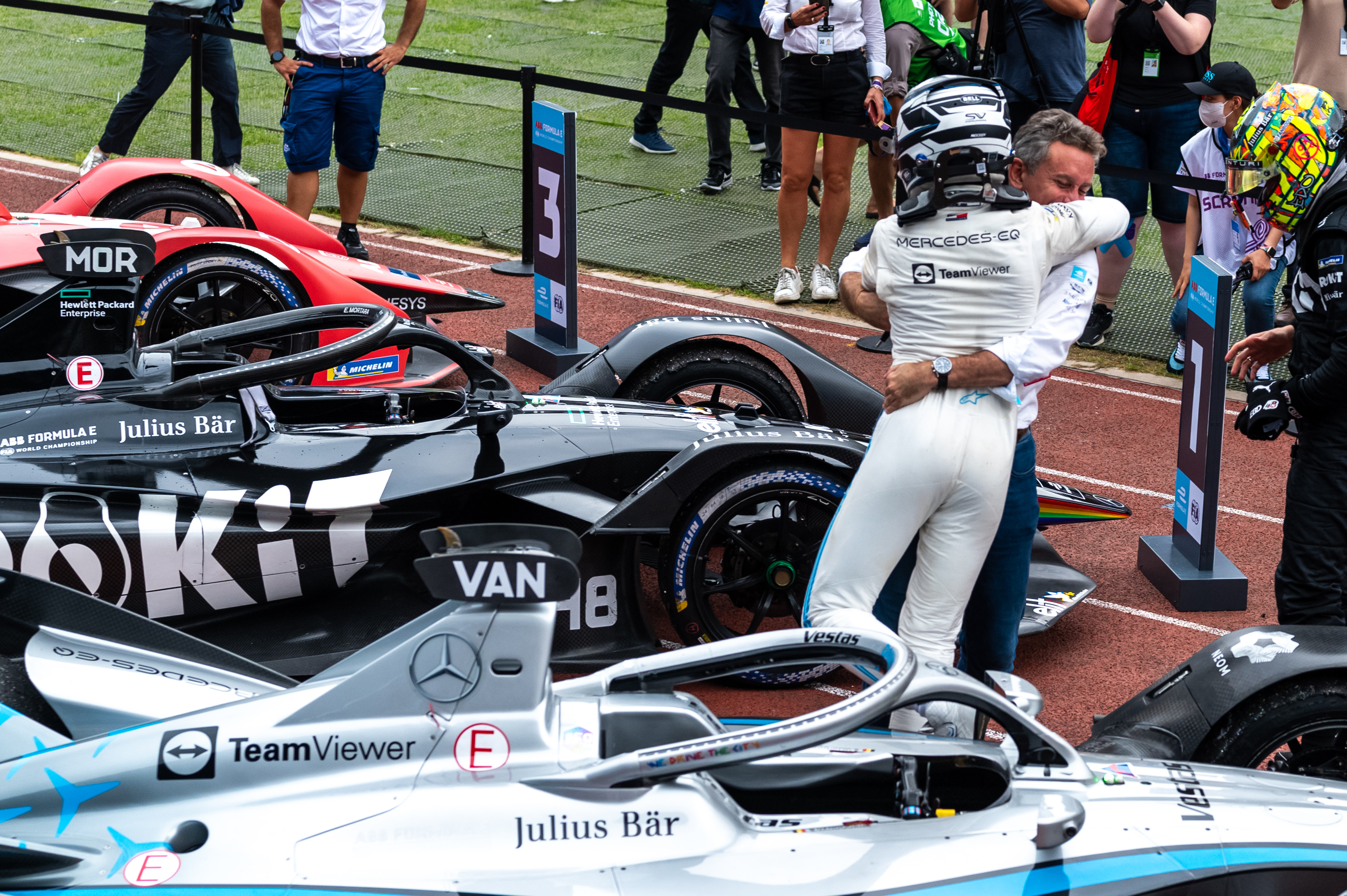 If 2021 was cruel on Vandoorne, who was the Mercedes bridesmaid through no real fault of his own, then 2022 was more than justifiable compensation as he swept to a completely deserved title.
One victory to Evans's four is not the reason Vandoorne sits second in this appraisal because the truth is the Mercedes EQ driver's consistent performances, which helped him accrue the second-highest points score in a single Formula E season, were clinically exceptional on every level.
Vandoorne's only non-score came in Mexico City when he was elbowed out by di Grassi. To score points, and mostly consistent big points, in Formula E should not be underestimated. Its foibles and jeopardy are well known, so for Vandoorne to claim 107 more points than his team-mate and outgoing champion Nyck de Vries stands out as a title-defining statistic.
Mercedes was as slick as ever, although ironically there were mistakes when it mattered in qualifying, an area where Vandoorne excelled in 2022 with 13 appearances beyond the group stages, the most of any of the 22 drivers.
But on the whole the team was equal in excellence to the driver and vice versa. This was evidenced by Vandoorne's new engineer, Stephen Lane, seamlessly fitting into the team and striking up a close and implicit trust.
It created a more clinical and intelligent driver, who, from the very first laps at Riyadh in January, had the look of being in the zone and becoming Mercedes' second consecutive champion.
3. Edoardo Mortara – Venturi
Wins: 4 (Diriyah, Berlin, Marrakesh, Seoul)
Points: 169
Championship position: 3rd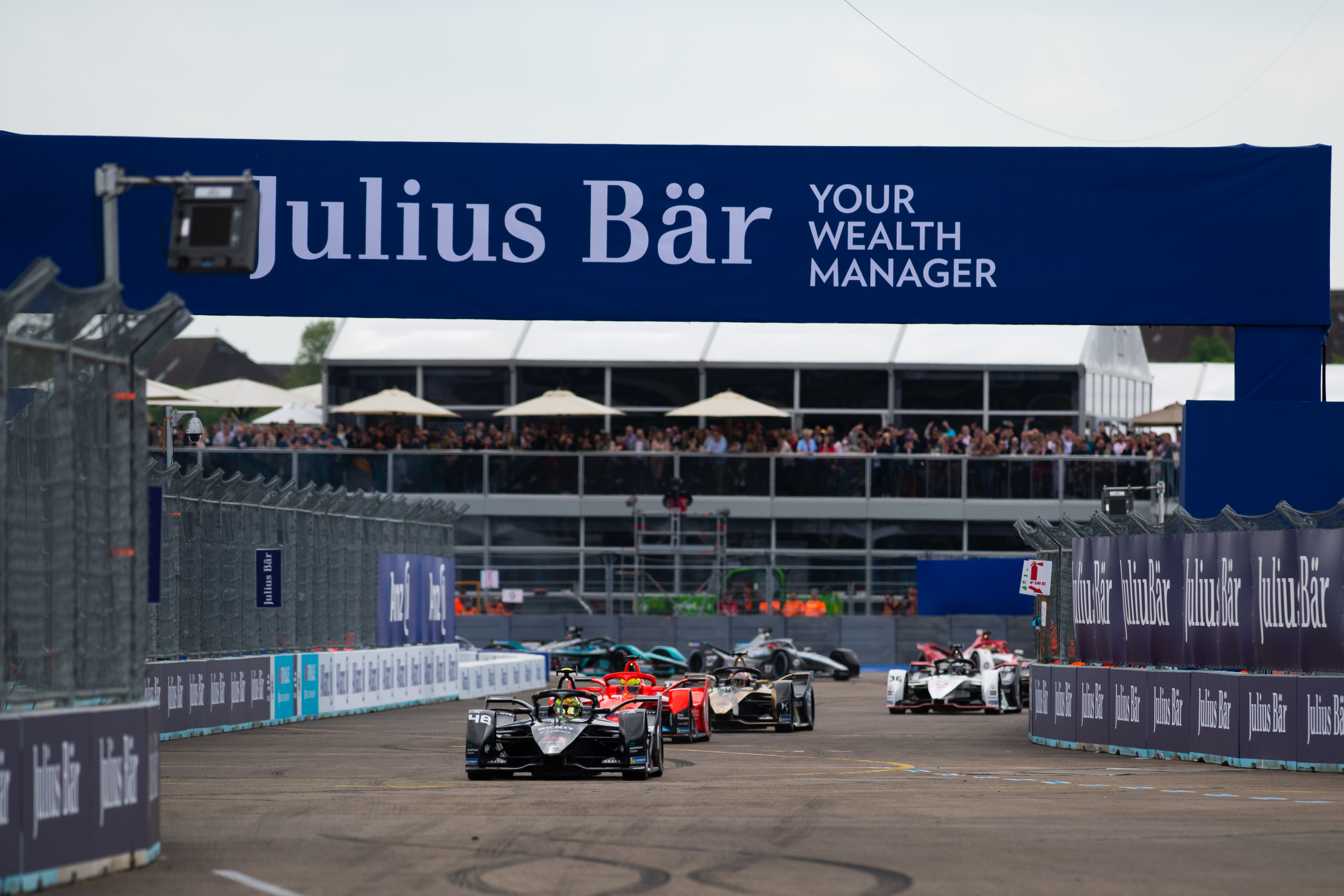 Mortara had by far his best season in Formula E since he joined in 2017, claiming some breathtaking victories.
It kicked-on from his Venturi-Mercedes Puebla breakthrough in the summer of 2021 and paid dividends early with a smooth-as-silk drive to his third victory in Diriyah.
After a difficult weekend in Rome and a mauling by new team-mate di Grassi in Monaco, Mortara really hit his stride in Berlin and Marrakesh where he was irresistible at both venues and came away with a renewed points lead and what looked to be real title momentum.
But it ended as soon as it had begun with abject weekends in New York and London, when a combination of team and driver errors nullified his title quest completely.
It said much for Mortara's new-found stoicism in Formula E that he fought back excellently in Seoul in the final race of the season, when he tuned in to his dominant channel and simply disappeared from the opposition once again.
If he could find one or two more days like that when he becomes a Maserati driver next season then there is absolutely no doubt that he is a future world champion.
4. Jake Dennis – Avalanche Andretti
Wins: 1 (London)
Points: 126
Championship position: 6th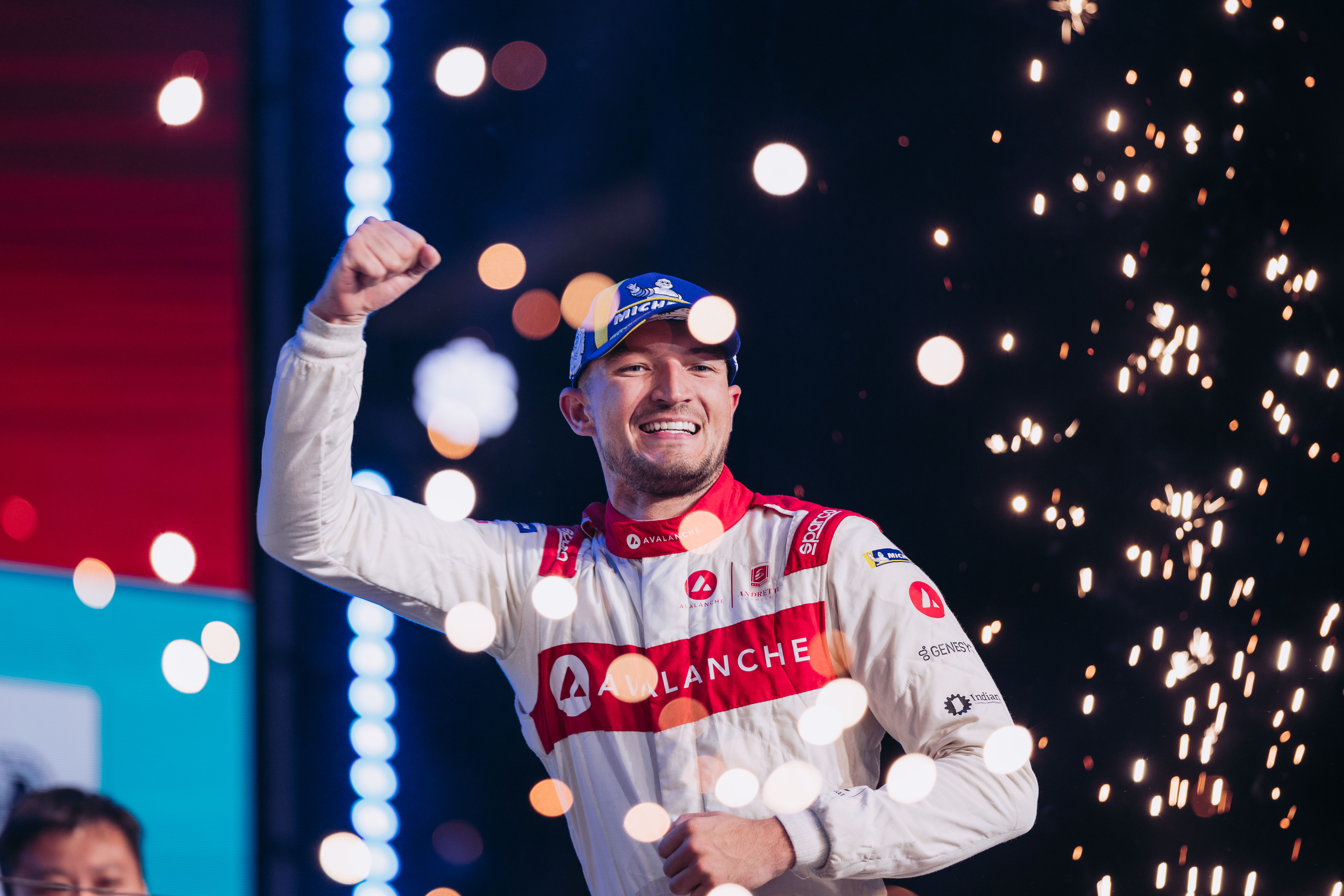 Dennis had a curious season. But it was one that, in the context of a rejigged team and a roughly top-and-tail success to it, is worthy of serious note considering it was just his second campaign.
There was a third victory for him, in London, and several other exceptional races – Diriyah, race two in London and, Seoul in particular.
His services were so highly prized that a little-known approach from another team almost tempted him away back in the spring for a new adventure in 2023. That was when the reality of changing so many human resource components at Andretti started to kick in and Dennis entered a dip in terms of results that spanned Mexico in February to Jakarta in June.
Dennis fought back exceptionally and his win in London was one of the most crushing of the season, while his deserved podium in Seoul jumped him into sixth in the final standings.
5. Jean-Eric Vergne – DS Techeetah
Wins: 0
Points: 144
Championship position: 4th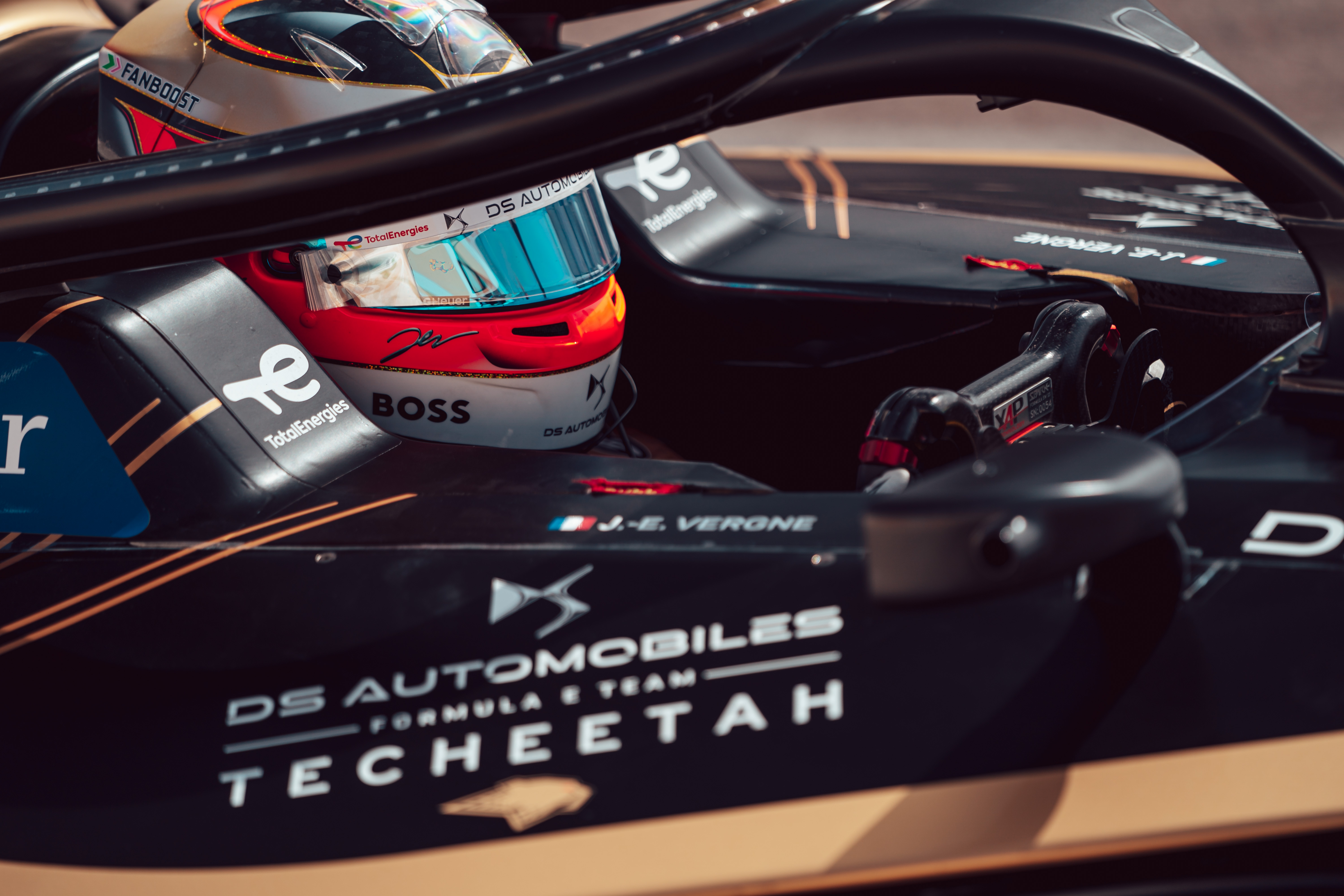 Such a curious season for the double champion that promised so much but delivered so little.
For Vergne, still one of the out-and-out quickest and best racers in the championship, there wasn't even the solace of a victory to balm the pain of a maddening 2022 campaign.
It was one in which he showed some Vandoorne-esque title-building traits right up until the New York double-header. These included strong drives in Rome, Berlin and Jakarta, the last of which he probably should have won at.
But coming to the Big Apple in mid-July, the location where he wrapped up both of his titles, Vergne looked a shadow of the proposition he had been earlier in the season, and it showed on the track.
This dud weekend was followed by another in London, albeit one in which he had much less direct control over, and all of a sudden any notion of a hat-trick of championships was over.
Errors also came in Seoul last weekend and compounded a tepid end to his 2022 season, one in which a single question lingered. Could one of Formula E's most effective propositions successfully juggle two major programmes (his other being Peugeot's return to endurance racing) effectively?
We'll find out for sure next season.
6. Antonio Felix da Costa – DS Techeetah
Wins: 1 (New York)
Points: 122
Championship position: 8th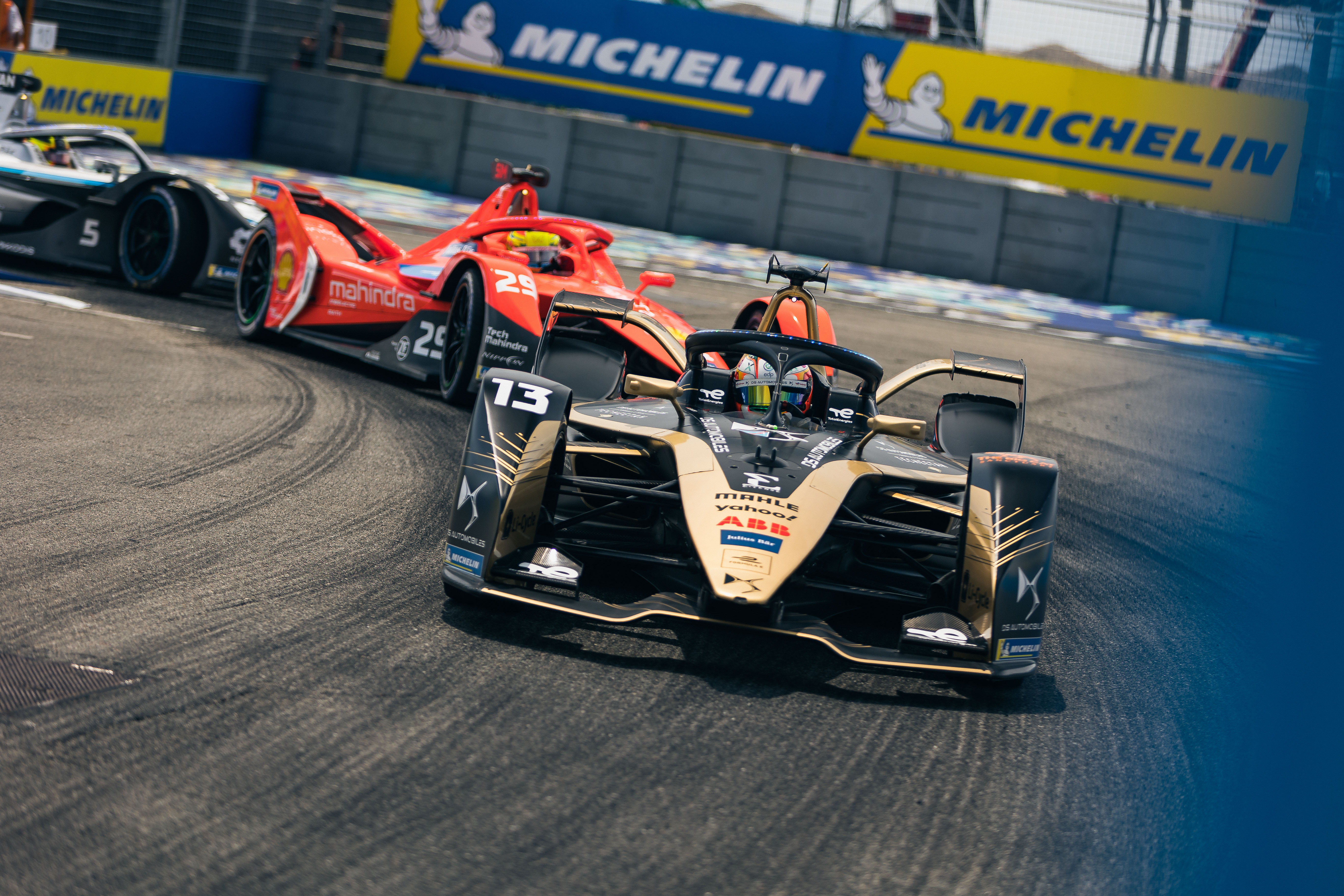 A genuine season of two halves for the 2019-20 Formula E champion.
The front half was loaded with promise but scrappiness as DS Techeetah's habit of starting slowly in Diriyah struck again.
Mexico City was better with a decent fourth place but then began a run of races so unusual for da Costa in that they smacked of the mediocre.
Things pivoted at Monaco and the more dynamic da Costa returned and instantly started to get on top of persistent brake gripes to get on some kind of performance parity with team-mate Vergne, whom he beat 9-7 in their expectedly close qualifying battle.
A super strong end to the season left da Costa just 22 points off Vergne when pre-New York it had been 53.
His win in New York was as good as any of his with DS Techeetah since he joined in 2019, and he should have been right on Vergne's coat-tails points wise had it not been for his clash with Dennis in the Seoul finale.
Da Costa, now officially a Porsche driver, will have many more E-Prix successes of course. But perhaps he'll look back on 2022 with mixed feelings after a third campaign in black and gold that didn't quite deliver what it should have.
7. Lucas di Grassi – Venturi
Wins: 1 (London)
Points: 126
Championship position: 5th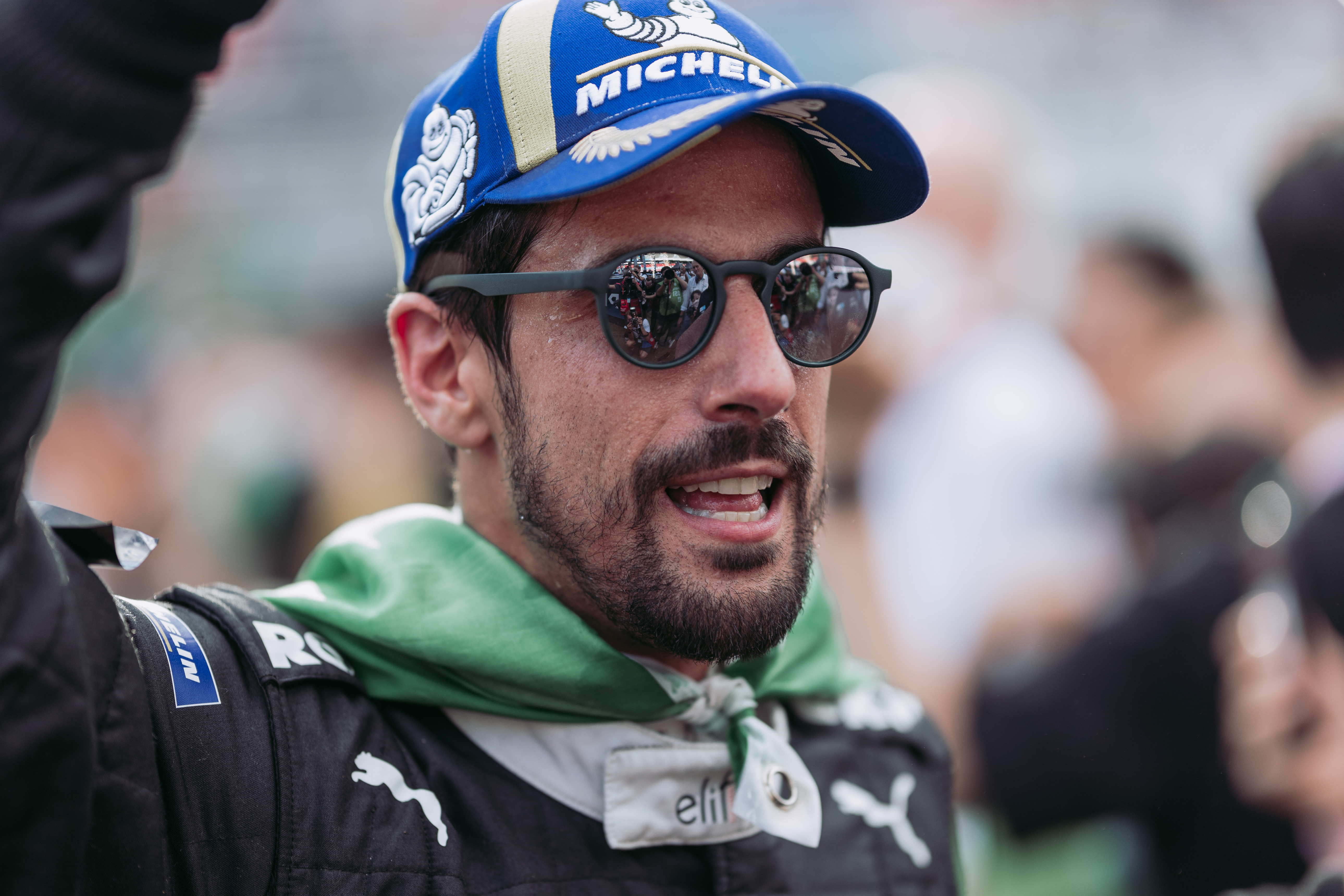 In a way, di Grassi had a very similar season to the driver he finished just ahead of in the points table – da Costa.
It was filled with frustration in the first half, although di Grassi at least had the notion that he was still finding his feet in a new team and with a different culture to that of what he was used to at Audi ABT for so many years.
The opening races in Diriyah gave him great hope however that he could get on terms with team-mate Mortara quicker than expected and while it never really happened completely, it still played out that di Grassi could fight for front-row starts.
These he accomplished in the final two events in London, where he also won, and Seoul where he was a true force.
But with that kind of force came another familiar dynamism too and on several occasions it spilled over, most famously in Monaco where it triggered Mortara's amusing "Butcher of Formula E" comment, and then again in New York where he pinched Vergne at the chicane.
Yet overall, entering what are probably the final years of his career, di Grassi still brings much more to the table than he takes, meaning that for Mahindra it may just have made a very shrewd signing on the eve of the Gen3 era.
8. Pascal Wehrlein – Porsche
Wins: 1 (Mexico City)
Points: 71
Championship position: 10th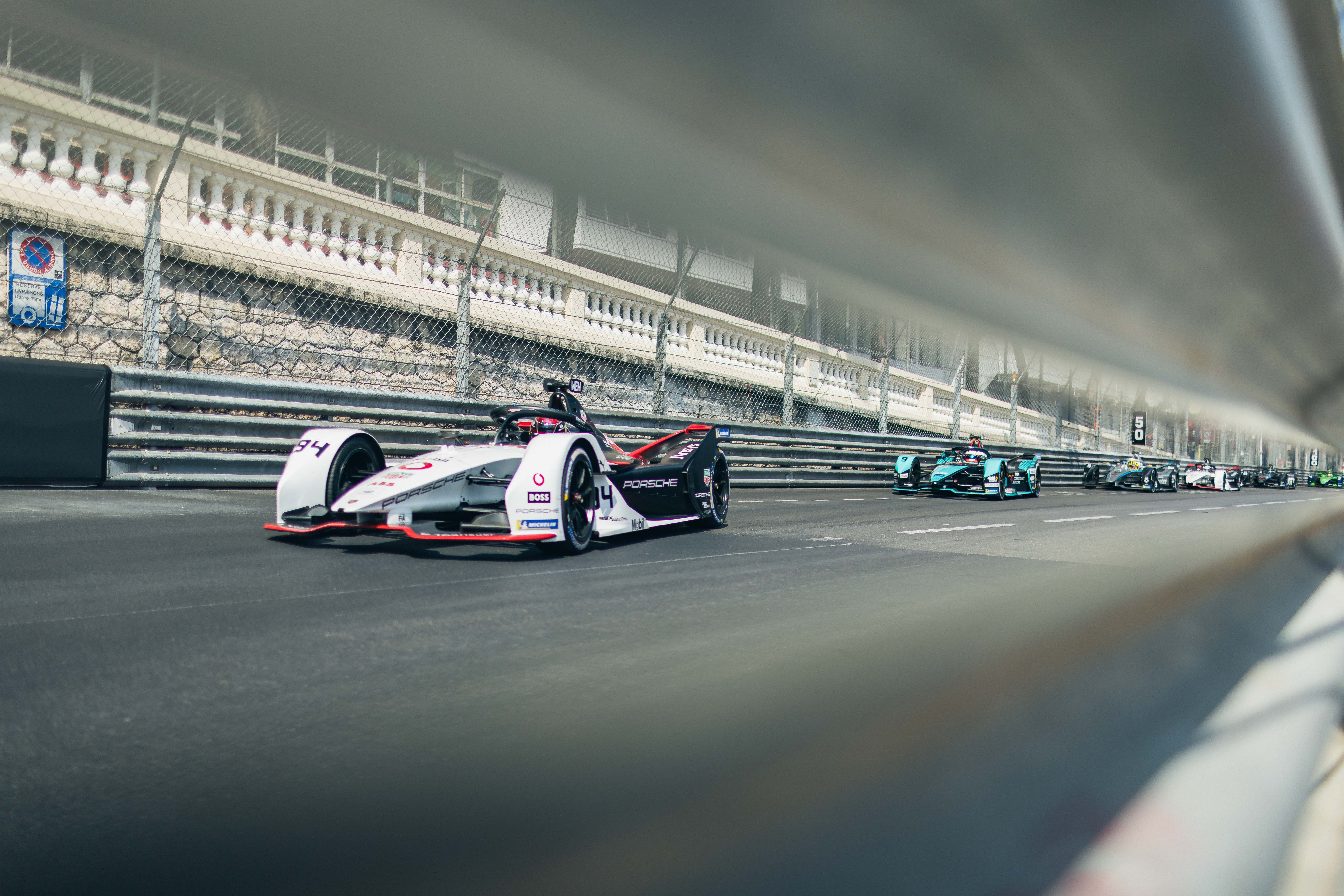 Wehrlein should have finished, at the very least, in and around the '126-points club' of di Grassi, Frijns and Dennis this season.
The fact he fell 55 points shy simply reflects how Porsche's season completely disintegrated after Wehrlein's and Porsche's home race at Berlin Tempelhof in May.
At that stage it had a race victory, some of the best qualifying stats on the grid, and what looked to be a package and a claim to tickle the top four teams. That now seems a ridiculous notion after a capitulation riddled with errors, on the most part from the team rather than the driver.
If you were being kind, you could say Porsche wrote off its own season to concentrate its efforts and resources on Gen3 for 2023 and beyond. There is an element of truth in that but it shouldn't completely mask its underwhelming season because it had all the resources it needs to be a title contender in its third season in Formula E.
Wehrlein was performing at his best-ever level on many occasions in 2022 but the frustration started to spill over in the second half.
Perhaps that was a legacy of losing a probable win in Monaco, where his and Porsche's points drought started. A meagre 28 points from the last eight races doesn't need much more explanation as to how badly it played out.
9. Robin Frijns – Envision Racing
Wins: 0
Points: 126
Championship position: 7th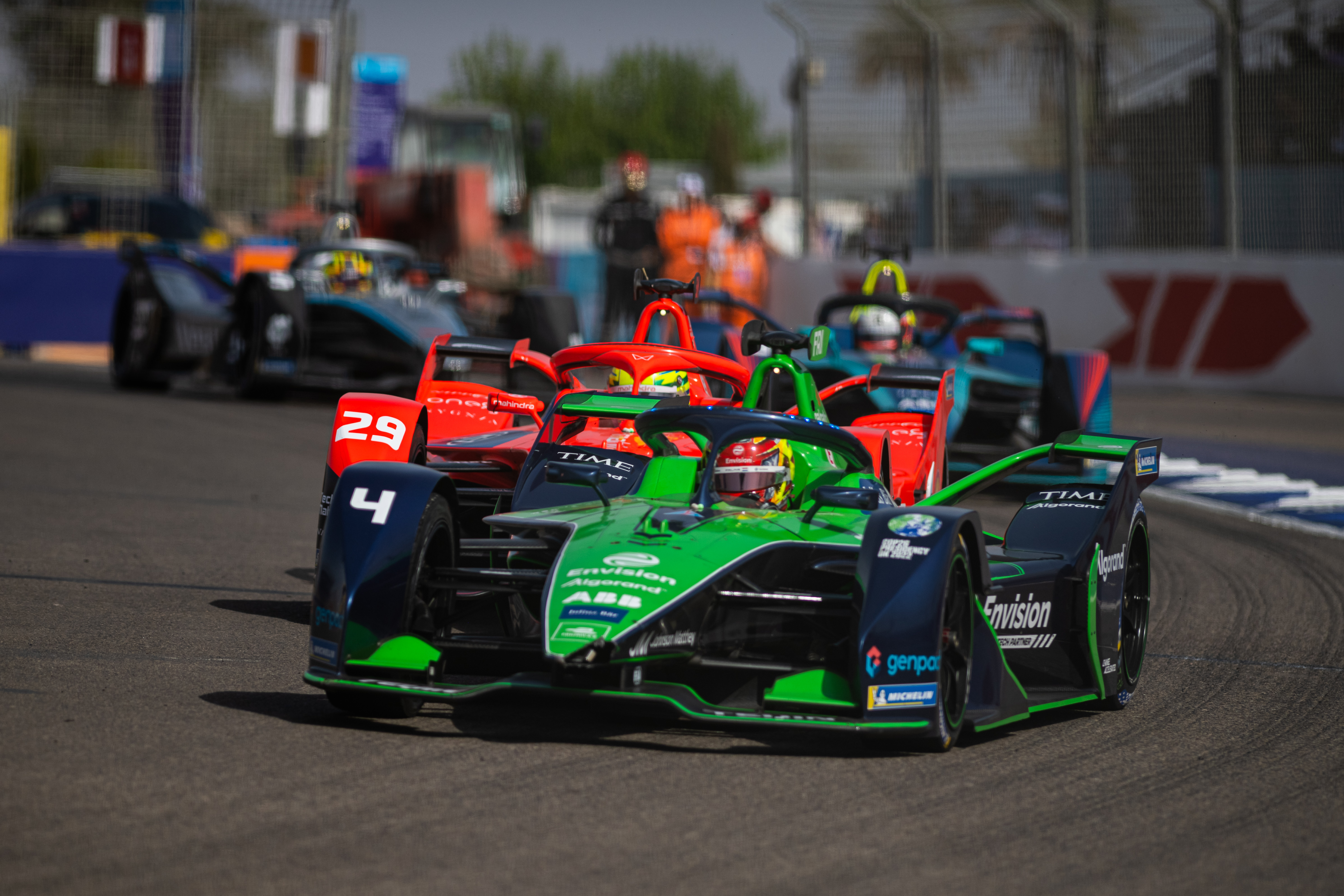 Frijns had one of the least enjoyable seasons of his recent career in 2022 and to the outside world that will seem completely bewildering.
On paper he had a strong one. Four podiums and some typically flamboyant performances looked to be putting him in with a chance of reprising his 2018-19 heroics as a real title-challenging dark horse.
The fact that now reads ridiculously tells its own story of a relationship between team and driver that privately disintegrated in the early to mid-season.
Major personnel changes within the team severely unsettled Frijns, and one thing we know about the Dutch master is that he needs a settled environment to extract the best from his unique talents.
It's unclear how much blame could or should be apportioned for the way things turned out but essentially the upshot was that despite some fine drives at New York and Seoul, it was clear that any positive working relationship between driver and top management at Envision had broken down.
It was common knowledge from the Berlin rounds onwards that Frijns was off to ABT. While that probably should have freed up the tension between them it appeared to only make the situation fester more and in the end both suffered as a consequence.
10. Nick Cassidy – Envision Racing
Wins: 1 (New York)
Points: 68
Championship position: 11th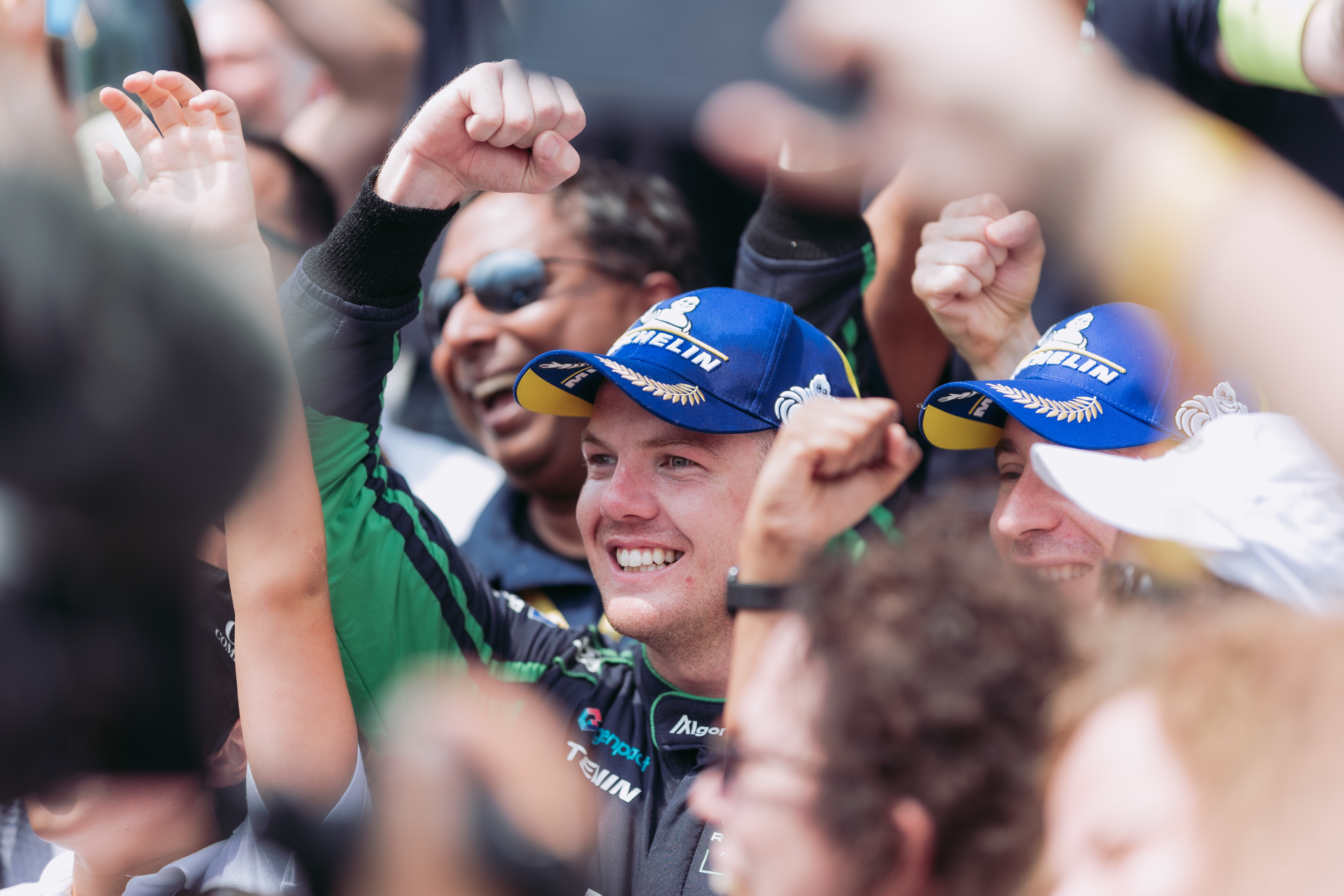 Listening to Nick Cassidy's radio chats with his engineering team in the first half of the season would have made Howard Marks blush.
The unit seemed completely out of sorts in the opening races to the extent where you wondered if it would ever click at all.
Qualifying was fitful in the first half of the season but to Cassidy's credit he usually came through in the races and grabbed a few useful points. Still, post-Marrakesh after a fourth consecutive non-score, the Kiwi languished on just 16 points – a huge 65 off team-mate Frijns.
Then it all came together so spectacularly in New York, the scene of Cassidy's best 2021 performance as well. Pole, win, shunt, pole, disqualification and epic unseen drive to 15th is a story that frankly is still sinking in for all who witnessed it.
Perhaps it was the perfect microcosm for a driver and a team that is in transition. Should that journey tap into its true potential then a Jaguar-flavoured Envision and a settled Cassidy should be just as box office in 2023.
11. Nyck de Vries – Mercedes
Wins: 2 (Diriyah, Berlin)
Points: 106
Championship position: 9th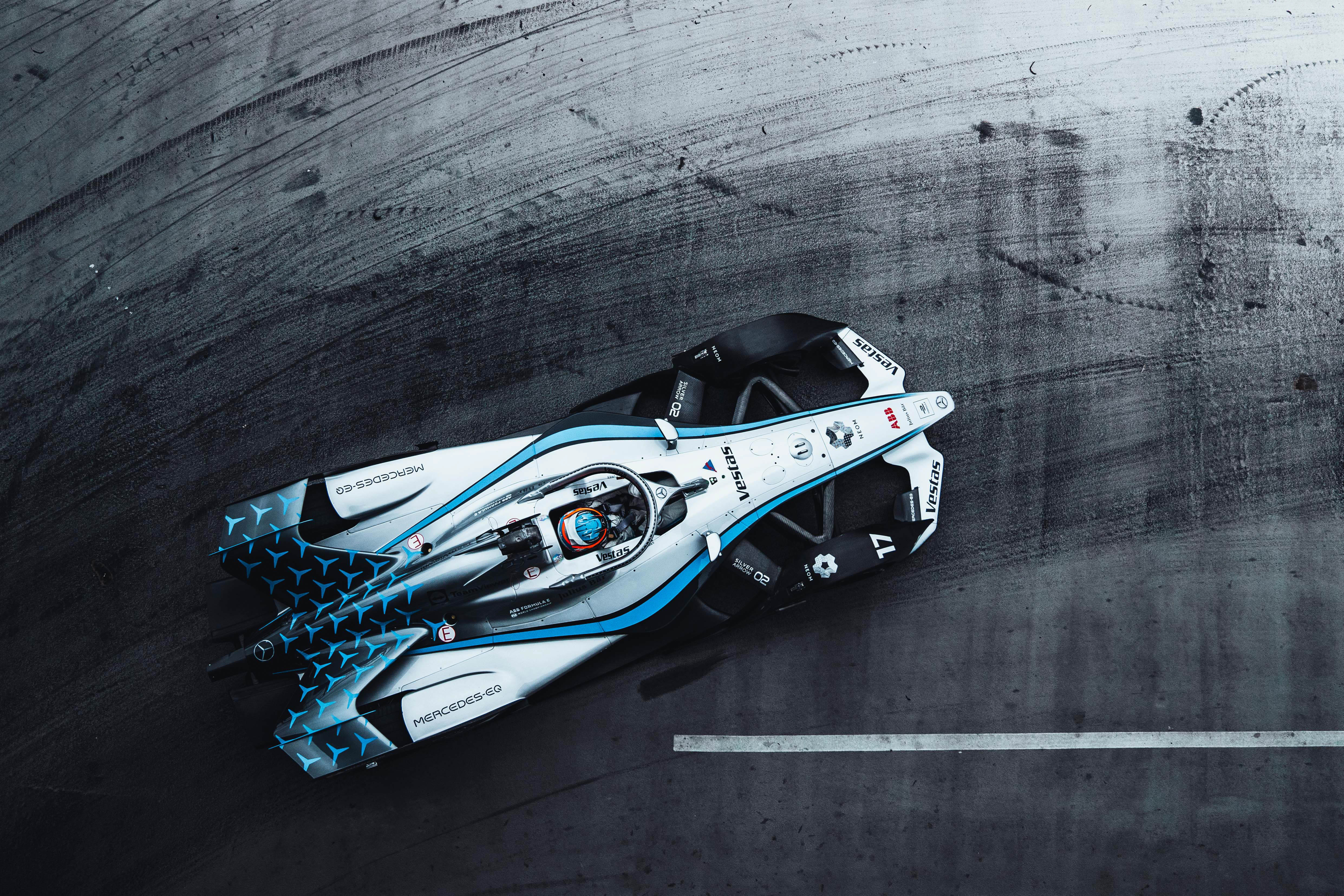 Despite winning the first race of the season in Diriyah, the reigning champion was ultimately unable to defend his crown due to being unable to match team-mate Vandoorne's consistent points scoring.
With de Vries in 2022, the highs were considerable (Diriyah and Berlin) but the lows – in Rome, Jakarta, Seoul – were equally as extreme, where his sometimes-criticised racecraft earned him few friends up and down the paddock.
That said, he's always had that edge to his racing in Formula E and it was a similar style that proved so effective in the mad-house 2021 season when he beat all-comers.
De Vries isn't the type of driver to be affected by off-track concerns such as his often talked about future in Formula E, WEC and potentially a long-awaited F1 chance. Yet, at times he did seem a little preoccupied about what he might be doing in 2023.
At present, it looks like that will be a Maserati seat alongside fellow ex-Mercedes driver Mortara, and as a star attraction for Formula E that can only be a good thing.
12. Andre Lotterer – Porsche
Wins: 0
Points: 63
Championship position: 12th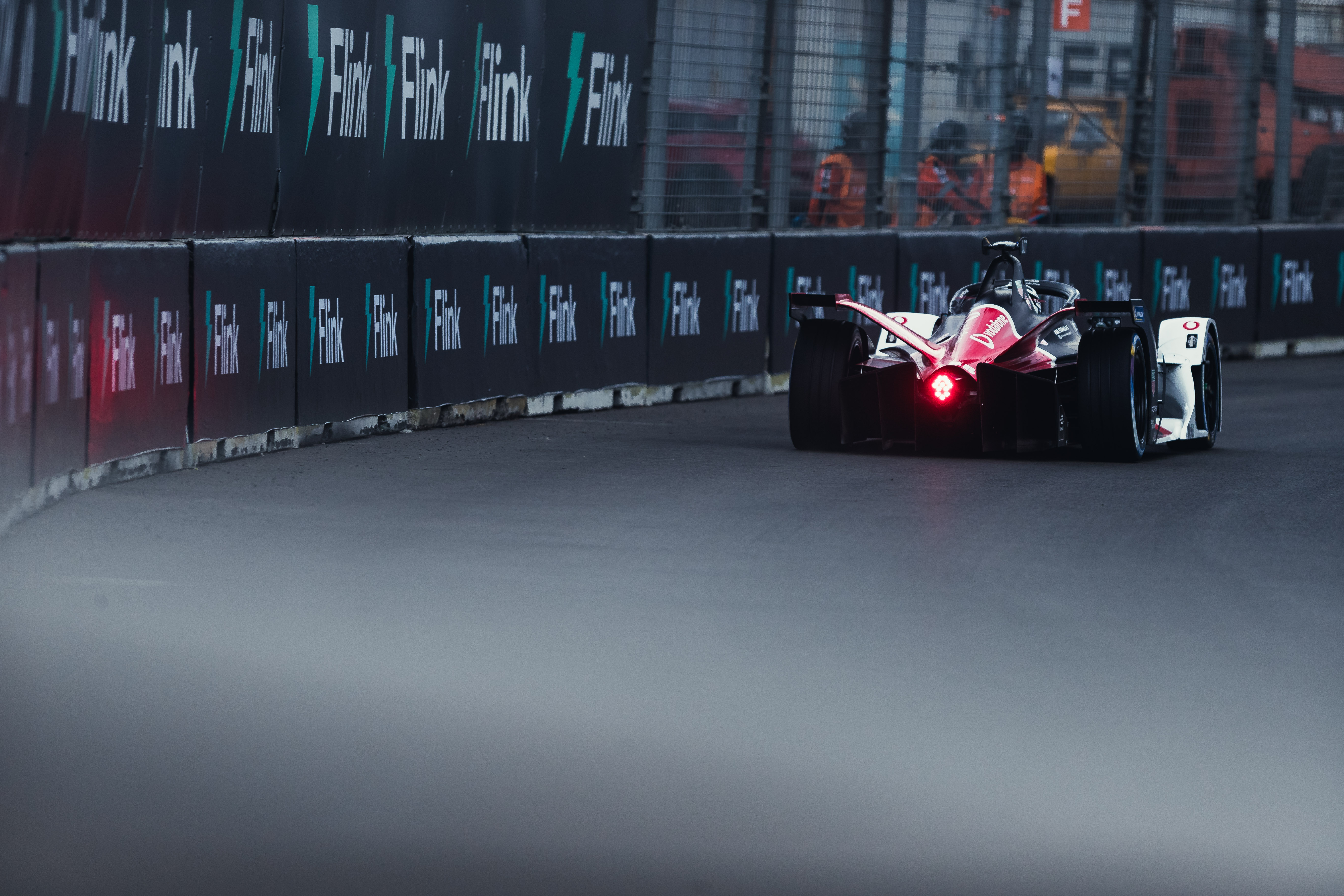 On paper, Lotterer's season looks a lot like his previous one where bags of potential and great qualifying performances were not rewarded by big results.
But actually, this was a much more positive campaign than last for the veteran, who proved he can still mix it with and occasionally beat some of the rapid youngsters in Formula E.
Lotterer was the star qualifier in the first nine races, never starting lower than ninth and with an average grid slot of fifth. But this only translated into a second place in Mexico (which really would have been a win for he and not Wehrlein had he not made a small error in qualifying) and a trio of fourth places in Diriyah, Rome and Berlin.
From Jakarta onwards, where he collided with de Vries after suffering a slow puncture, his and Porsche's season simply imploded as per Wehrlein's. It brought a wretched haul of just two points from seven races, giving an unfair representation of how competitive Lotterer actually was on occasions in 2022.
13. Oliver Rowland – Mahindra
Wins: 0
Points: 32
Championship position: 14th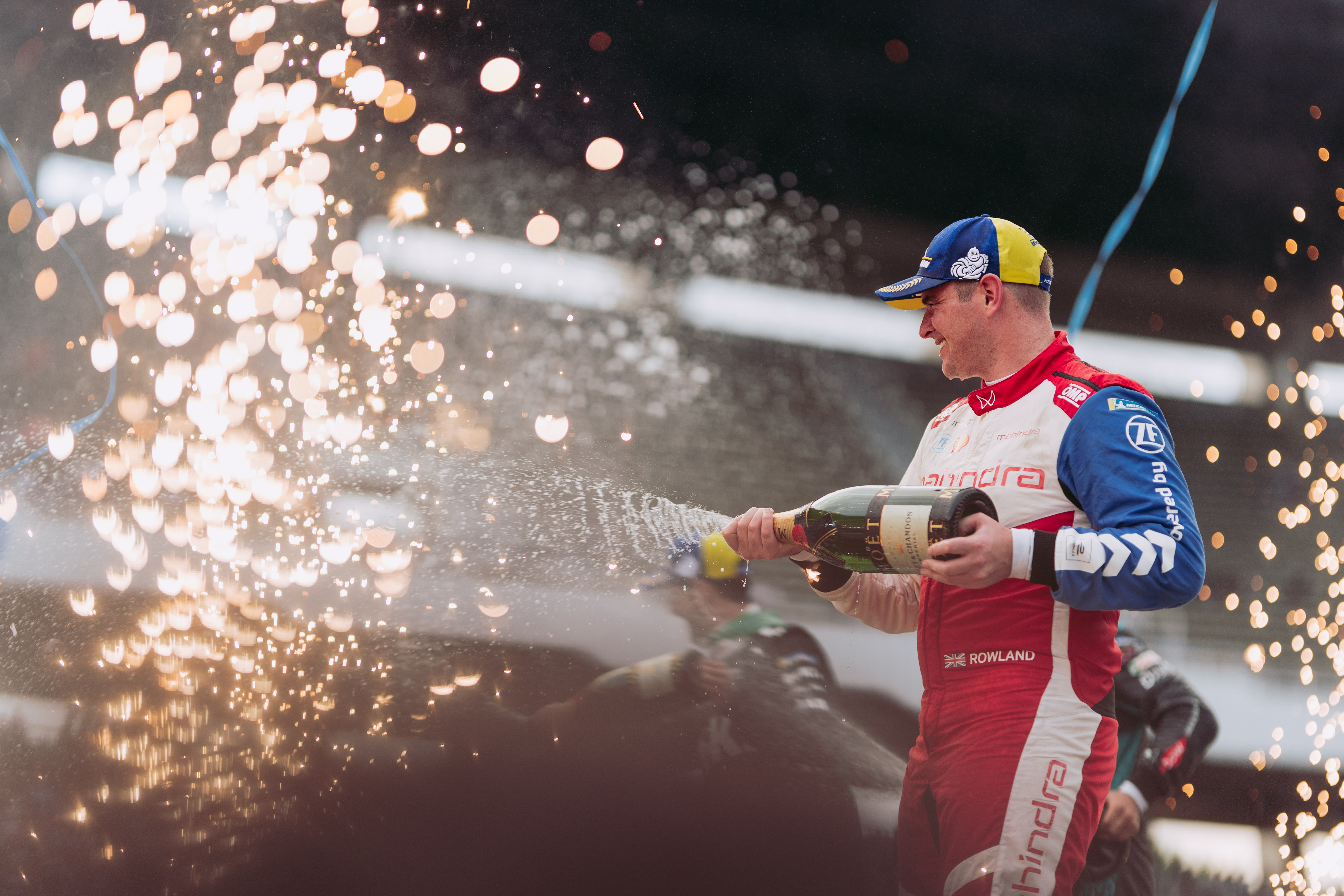 Rowland's first season with Mahindra was always going to be a demanding one.
In the knowledge that the Mahindra M8Electro (in all but name the same as the M7) was a quirky beast at the best of times, Rowland's scope for forcing through performances would have to be right on the mark to get any sniff of a result.
This happened on occasions, mainly in Berlin where he got a result – seventh – and in Monaco, where he qualified ninth but didn't finish after clashing with Lotterer's Porsche.
There were inevitable write-off races like Diriyah race one and both London races but when the chance of inclement weather came in Seoul, Rowland took it with a thrilling pole and a controlled run to second place.
14. Sebastien Buemi – Nissan e.dams
Wins: 0
Points: 30
Championship position: 15th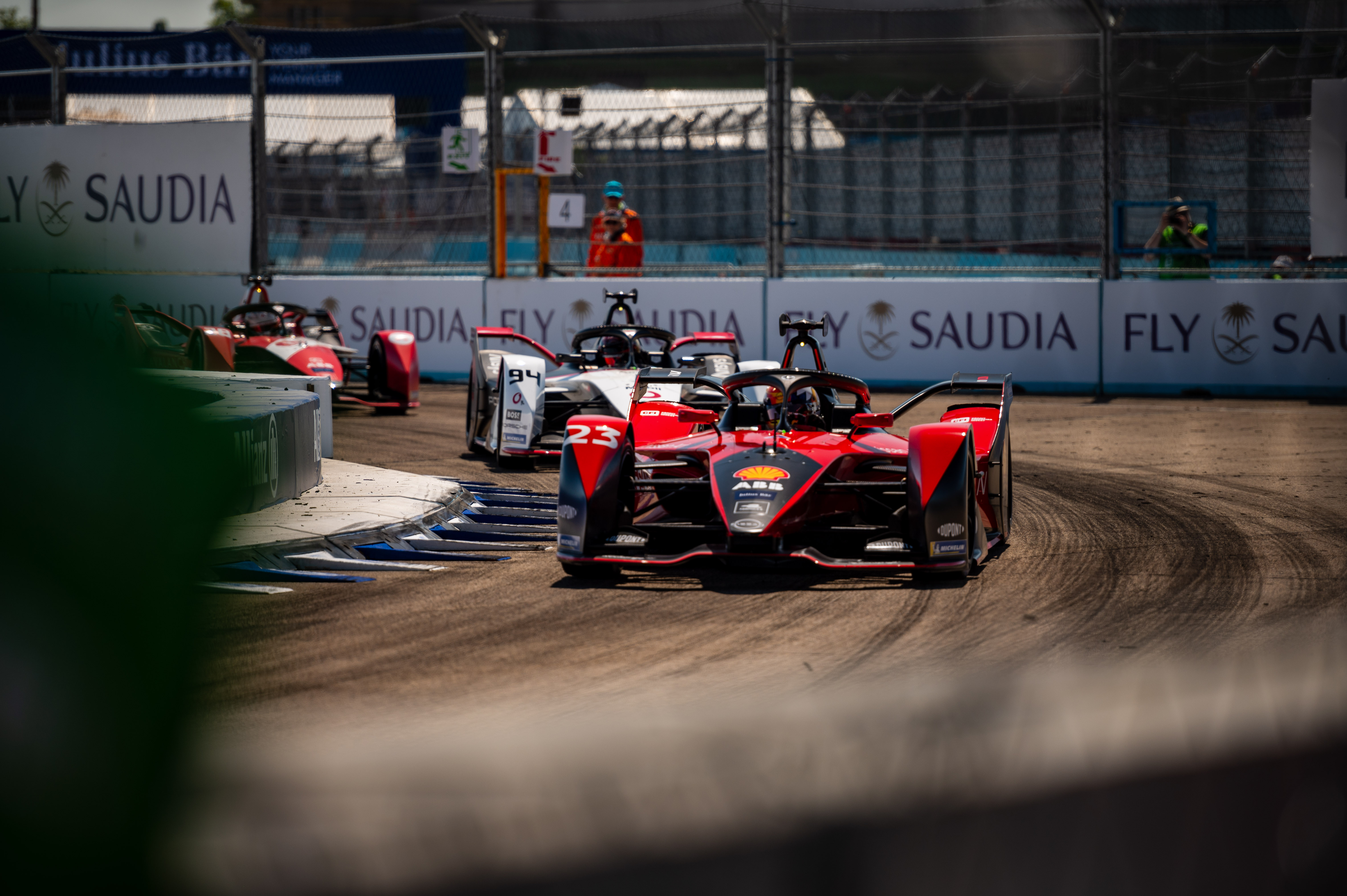 Buemi's eighth and final season with e.dams included some fantastic performances in a race pace-limited car and should stand as maybe one he can be most proud of.
Obviously that is not in terms of results but rather the manner in which he knuckled down to get six points-scoring finishes from a car that was probably the ninth-most competitive package on the grid.
He seemed to find something from a qualifying perspective in the second half of the season where he made the most of tricky conditions in New York to qualify fifth, a place the Nissan IM02 had no right to be in.
A large chunk of Buemi's career is now over as he prepares to switch to Envision for 2023. The e.dams-run team is vastly different to what it was when he joined in 2014, and now that Buemi has also moved on it means that the Japanese manufacturer has a clean sheet of paper to start from for Gen3.
15. Sam Bird – Jaguar
Wins: 0
Points: 51
Championship position: 13th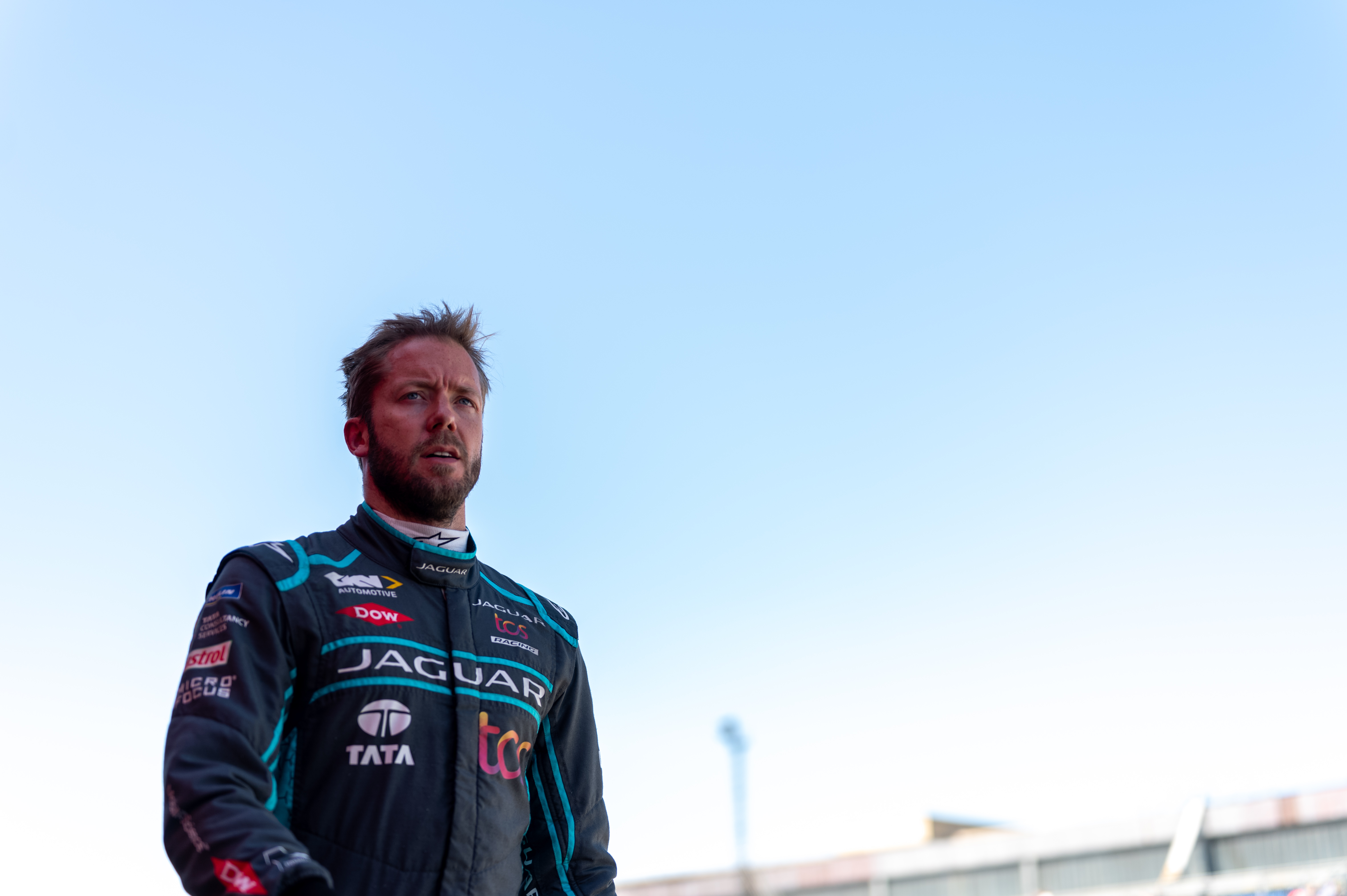 A truly miserable season for Bird, the first of its kind he has had to endure since he started his Formula E journey in 2014.
It all started so brightly too with a decent fourth place in Diriyah. Yet, from thereon in there were so many sorry tales of qualifying woes and opportunities squandered that his occasional typical fighting drives almost went unnoticed.
The stats aren't pretty: an 11-3 hammering by Evans in qualifying and 149 points to 51 in Evans' favour in the 14 races they ran together are sobering.
The best of these for Bird were in Rome and New York. The latter of these was brilliant, as his comeback from 16th to fifth seemed like he would return to full Bird potency at his home race in London. But that all ended in a blizzard of clashes, the last of which broke a bone in his hand and required a few weeks of recovery from the resulting operation.
It seemed perversely fitting but still disproportionately cruel that he should end the season sitting out the final two races and missing the mark of being one of only two drivers to rack up 100 starts in the championship.
Bird owned the shortcomings and showed some brutal honesty when asked about the drop-off. With that in mind he will be back in 2023 with extra vigour, and with a fresh start in Gen3 should be able to put this annus horribilis behind him.
16. Oliver Askew – Avalanche Andretti
Wins: 0
Points: 24
Championship position: 16th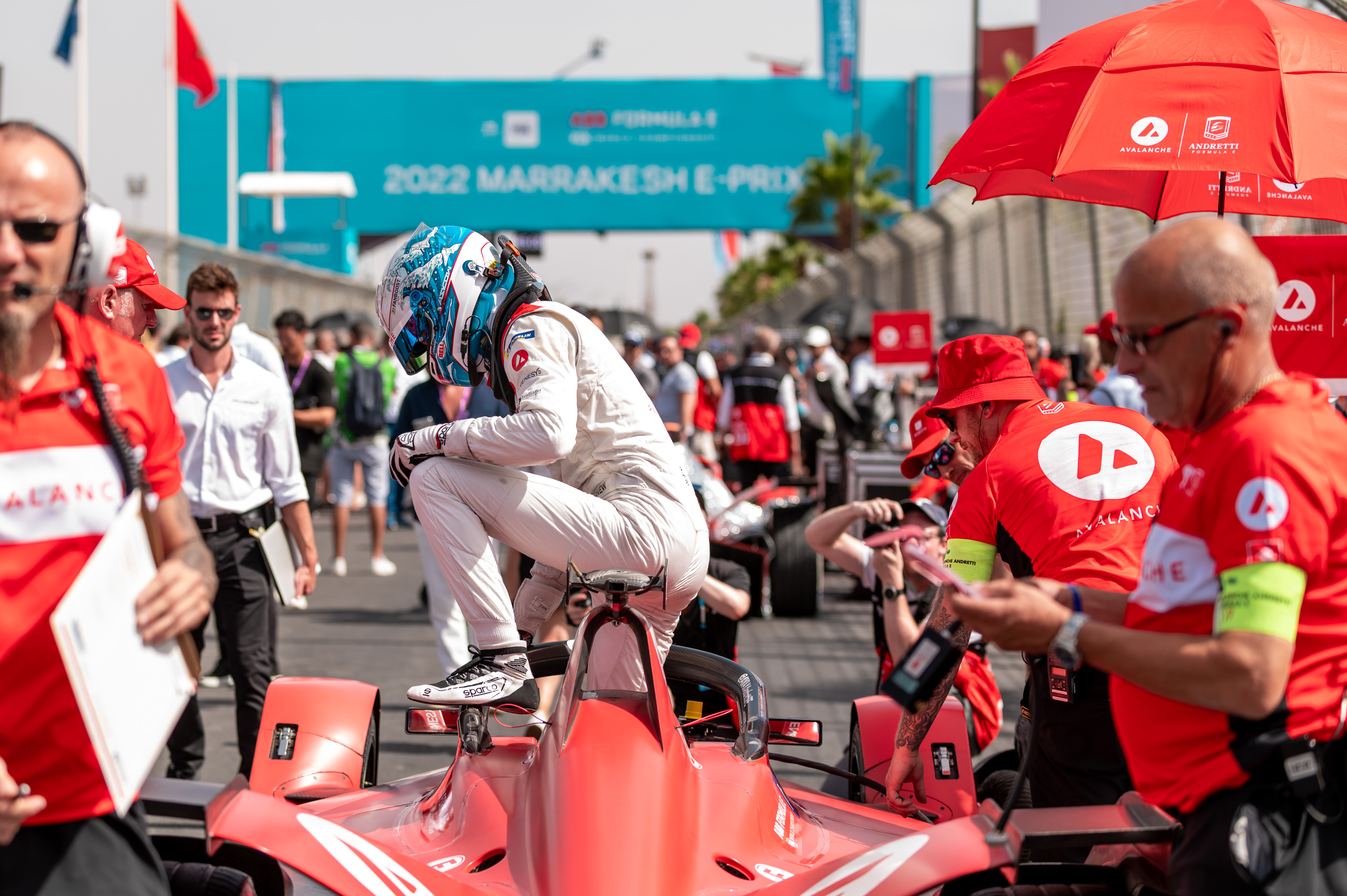 Askew was viewed as something of a curiosity when he arrived in Formula E last autumn and was thrown into the deep-end in Valencia.
The lack of proper testing miles didn't initially show however as he took an excellent two points on debut in Diriyah.
From that point on though things went downhill with an error-strewn Rome and then a difficult Berlin, but the real disappointment was in Jakarta, where he qualified poorly on the first track of the season that was new to everyone.
But by the next new circuit for all, at Seoul, Askew fought back and drove perhaps his best race of the season to grab fifth place.
It was always going to be a tough ask for the American to try and reprise team-mate Dennis's rookie heroics of 2021.
Now it remains to be seen if his improved results in London (fourth) and Seoul will enable him to retain his seat or whether he will be replaced by Andre Lotterer for 2023 as Avalanche Andretti hooks up with new manufacturer partner Porsche.
17. Sergio Sette Camara – Dragon Penske
Wins: 0
Points: 2
Championship position: 20th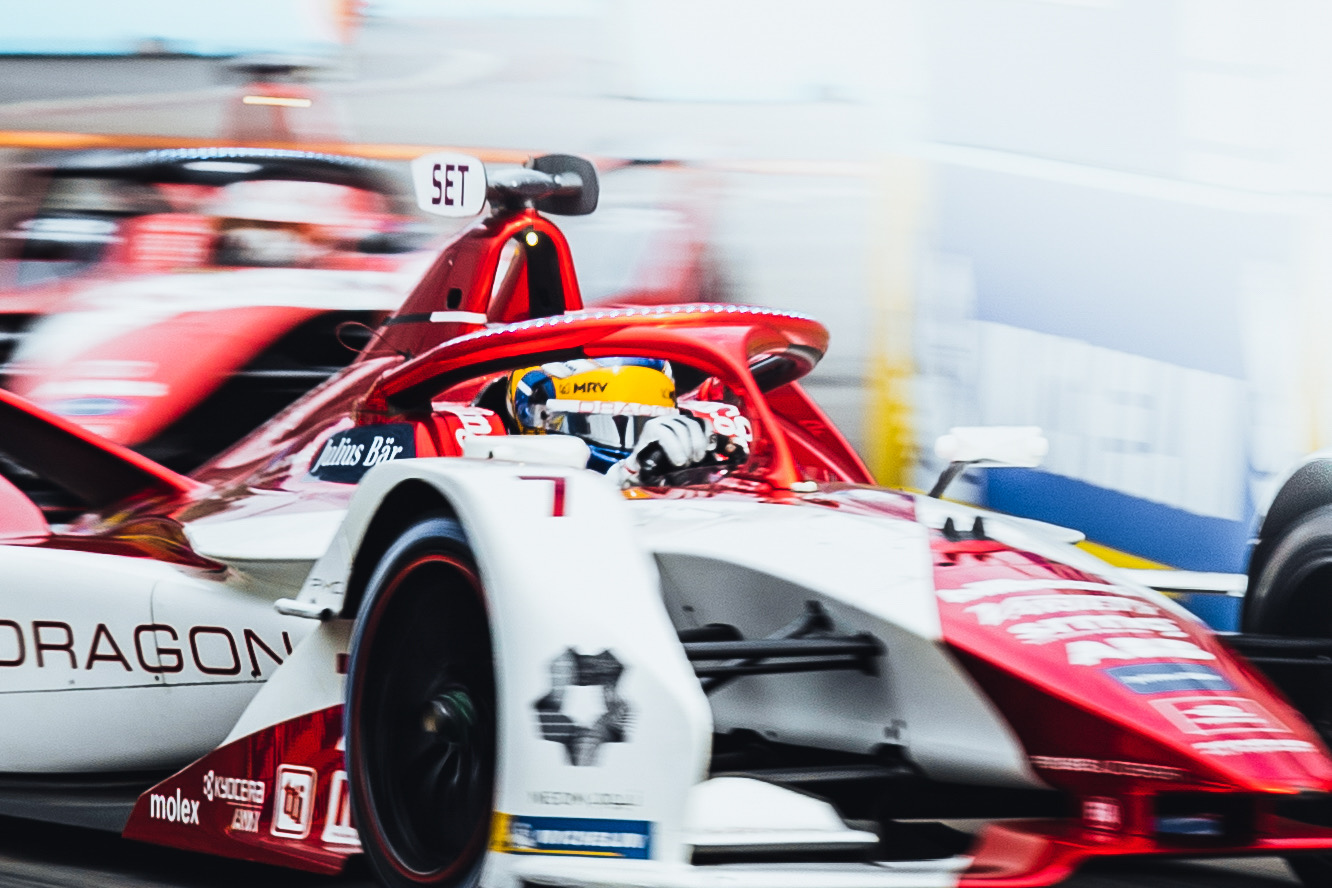 There are certain cliches in the Formula E paddock. One of the most often heard is that Sergio Sette Camara deserves a fairer crack of the whip to showcase his obvious talent.
That will happen in 2023 but for now an appraisal of his last campaign has so many caveats that it's easier to just state that he was driving a car, the Penske EV-5, that frustrated him so much that by the end of the season he'd taken several bites out of his own tongue.
The qualifying pace, when allowed, was clear as day. Seventh in Berlin; fifth in New York; fourth in London. All grabbed the headlines for a few hours but that was it.
On each occasion some decent points were pulled from under him by technical or sporting issues meaning that any rewards would be minimal.
He got one such scrap in race two in London, nicking two points, and that was the very least he deserved for his tenacity and remarkable resilience in a very challenging environment.
18. Dan Ticktum – NIO 333
Wins: 0
Points: 1
Championship position: 21st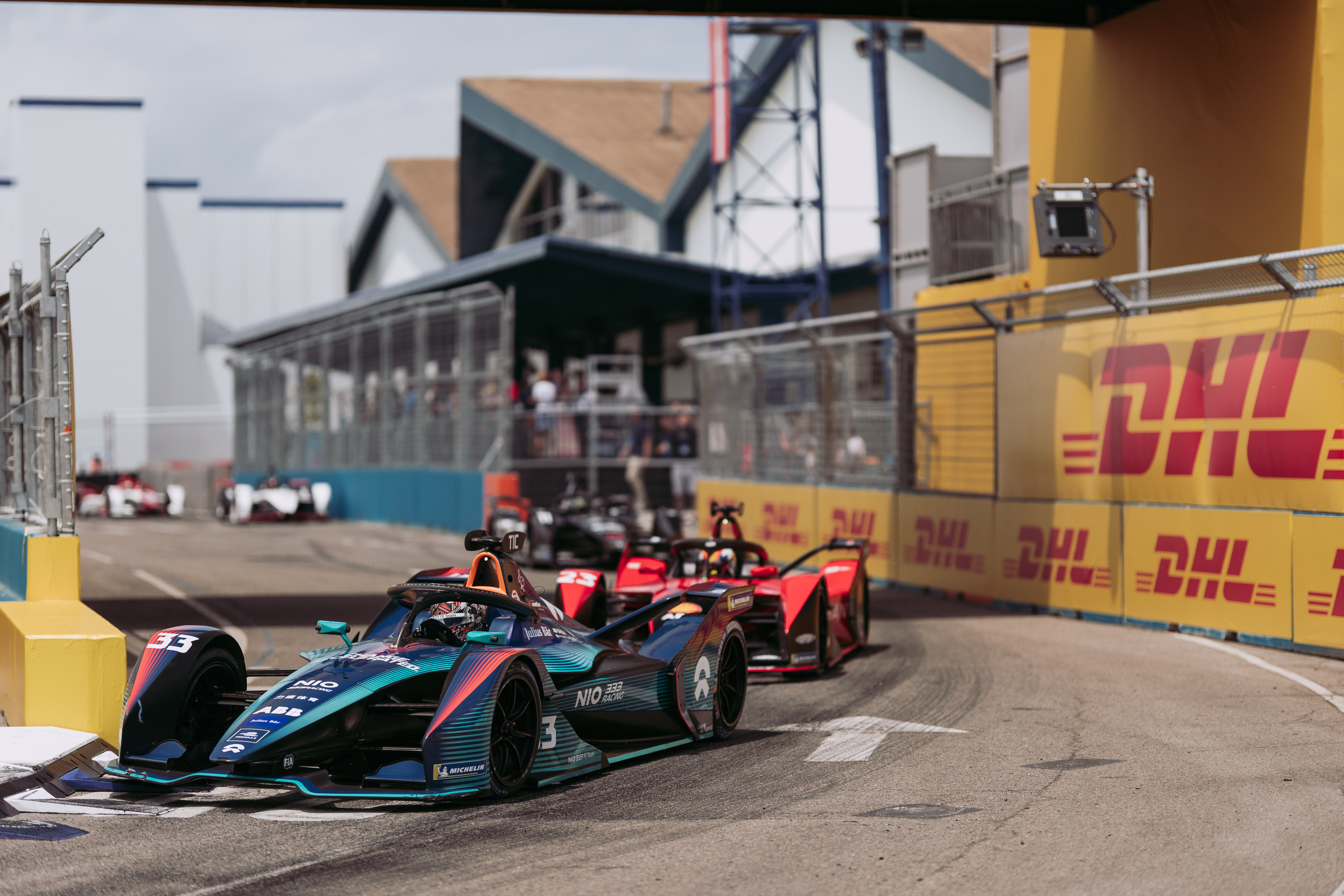 Ticktum entered the Formula E paddock the latest of anyone last autumn and had minimal testing under his belt when he raced in Diriyah in January.
It was to his credit that he swam rather than sank in the NIO 333, which was improved from its 2021 state but still had serious limitations on efficiency and overall pace.
The early season races were perhaps the toughest Ticktum had experienced in his career to date but he came through it well.
He beat more experienced team-mate Oliver Turvey 9-7 in qualifying and although he only accrued a single point in Rome, the end to his season in Seoul was impressive.
To qualify seventh in the NIO 333 01 was above and beyond perhaps any single performance anywhere all season and by rights should have been christened with a specially awarded point for bravery and commitment.
Overall, and should he want it, Ticktum could have a really bright future in Formula E.
19. Maximilian Guenther – Nissan e.dams
Wins: 0
Points: 6
Championship position: 19th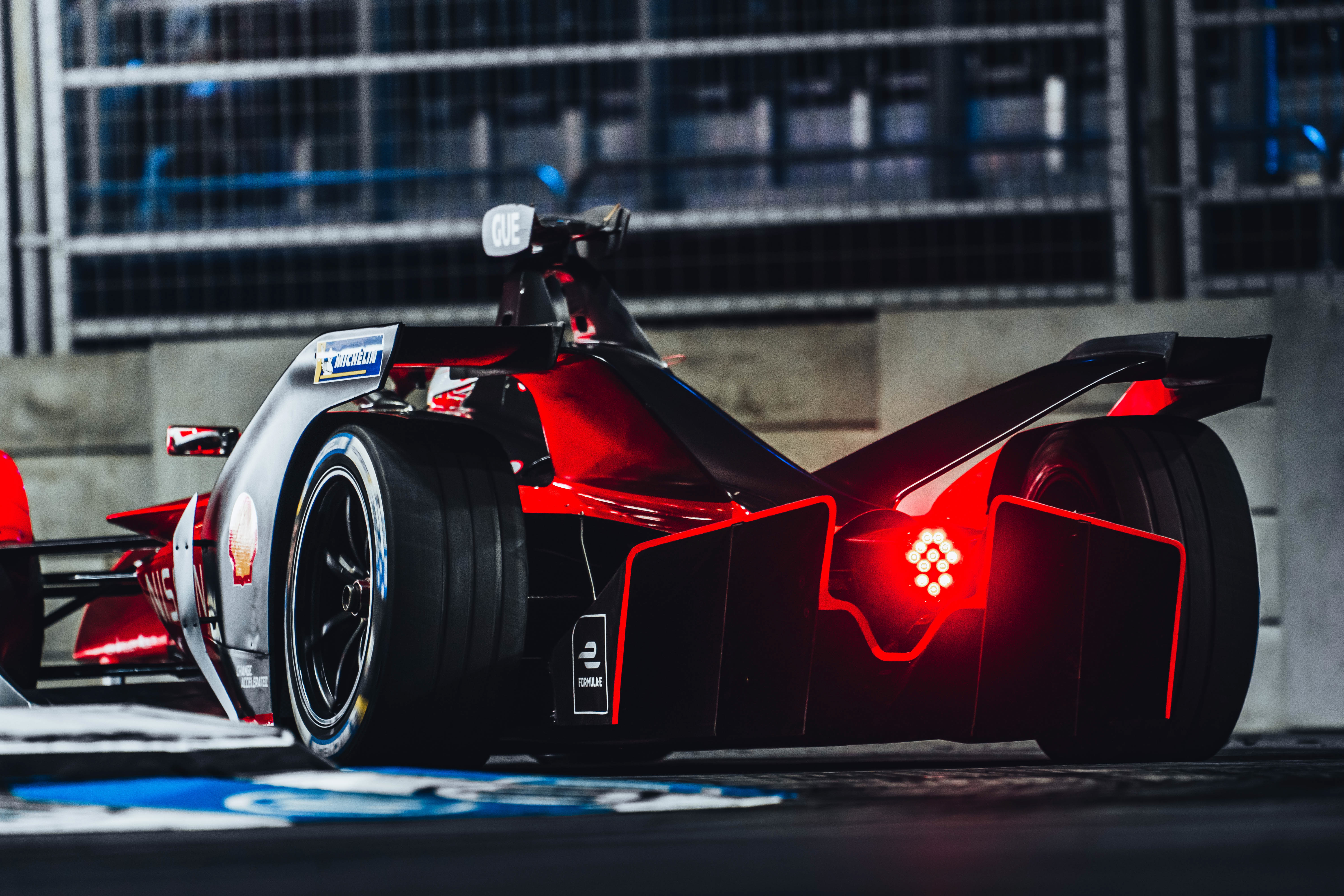 A difficult season for Guenther, who arrived at Nissan e.dams bright-eyed and bushy-tailed but crucially at just the wrong time.
Knowing full well the limitations of the Nissan IM02, Guenther set about trying to build some points but only two races at Mexico City and London were accomplished.
At most of the other races, like team-mate Buemi, he was mired in the midfield at best and when there in Formula E, incidents are inevitable. So, it resulted with several skirmishes and ruined races.
On qualifying pace and positions Guenther was right with Buemi and they were tied at 8-8 but Buemi generally got the upper hand in delivering results.
The big question for Guenther is where now?
His options appear to rest on McLaren and whether it's willing to run an all-German line-up alongside the already touted Rene Rast.
Were that to happen, and it seems a long shot right now, the irony would be that Guenther would be racing a Nissan car, something that the he would no doubt find wryly amusing after a year that has probably matched his sole Formula 2 campaign in 2018 for difficulty.
20. Oliver Turvey – NIO 333
Wins: 0
Points: 6
Championship position: 18th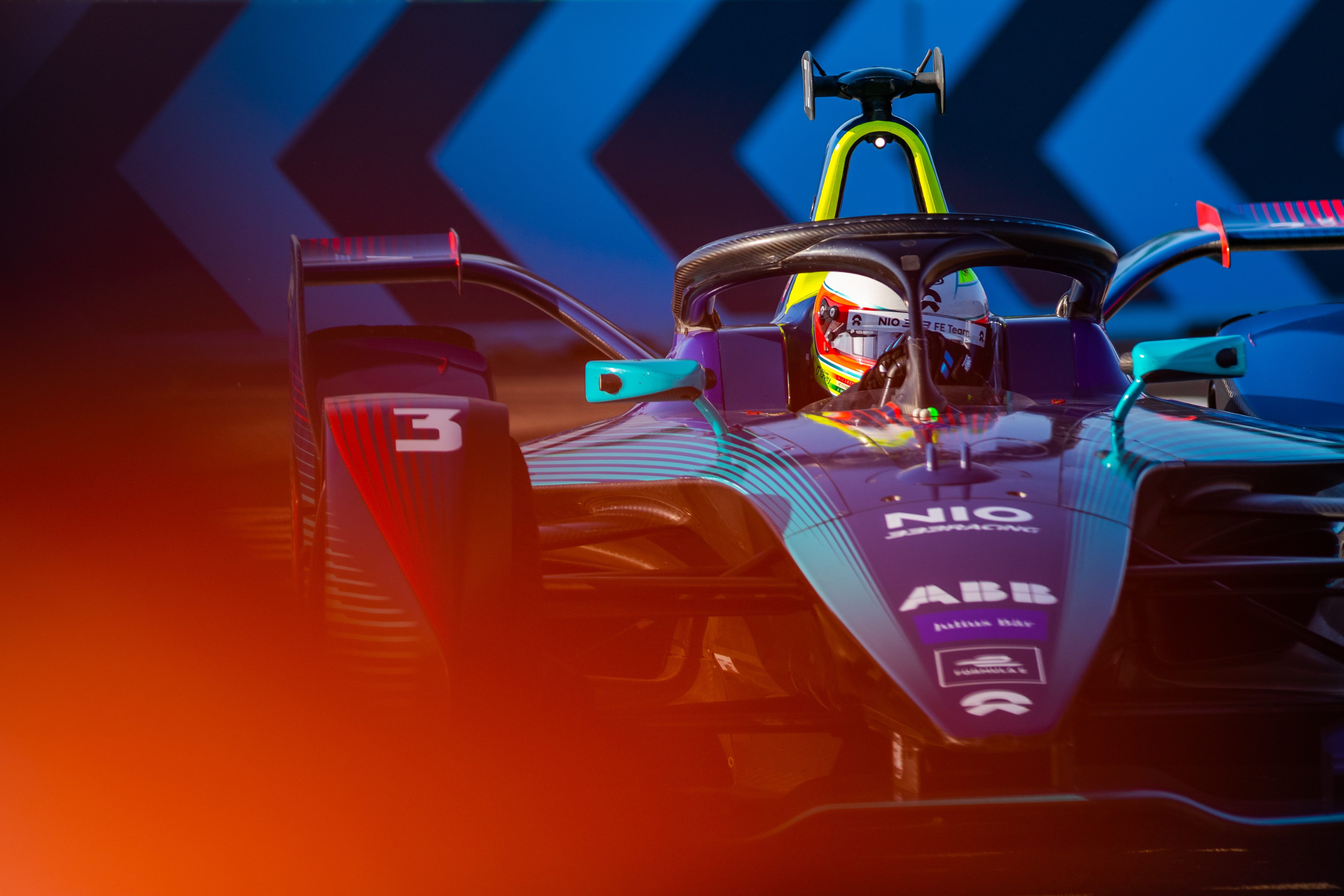 Turvey's season was again a tricky one, something he has got used to in his seven-and-a-half-season stint with the China TCR/NEXTEV/NIO/NIO 333-licensed entity.
His season really hinged around trying to be as creative as possible to build races in a car that although improved from 2021, was always going to be hard to drive into the points.
Yet occasionally the Turvey magic worked, and the absolute example of this was in Rome where he converted an outrageous energy-banking strategy to achieve a brilliant seventh-place finish.
Jakarta was another decent race for Turvey but the highlights were generally minimal.
Ticktum's arrival in the team didn't unsettle Turvey but vastly differing styles in every aspect of how they operated was interesting to observe, nonetheless.
It's uncertain as to whether Turvey will continue in Formula E as it is not known what his status is as part of a possible plan B for McLaren should Felix Rosenqvist stay in IndyCar.
Should his Formula E career cease, it will be viewed as one that was never realised to its true potential because, frankly, he never really had the equipment to do his talent justice. This season was simply another case in point.
21. Alexander Sims – Mahindra
Wins: 0
Points: 14
Championship Position: 17th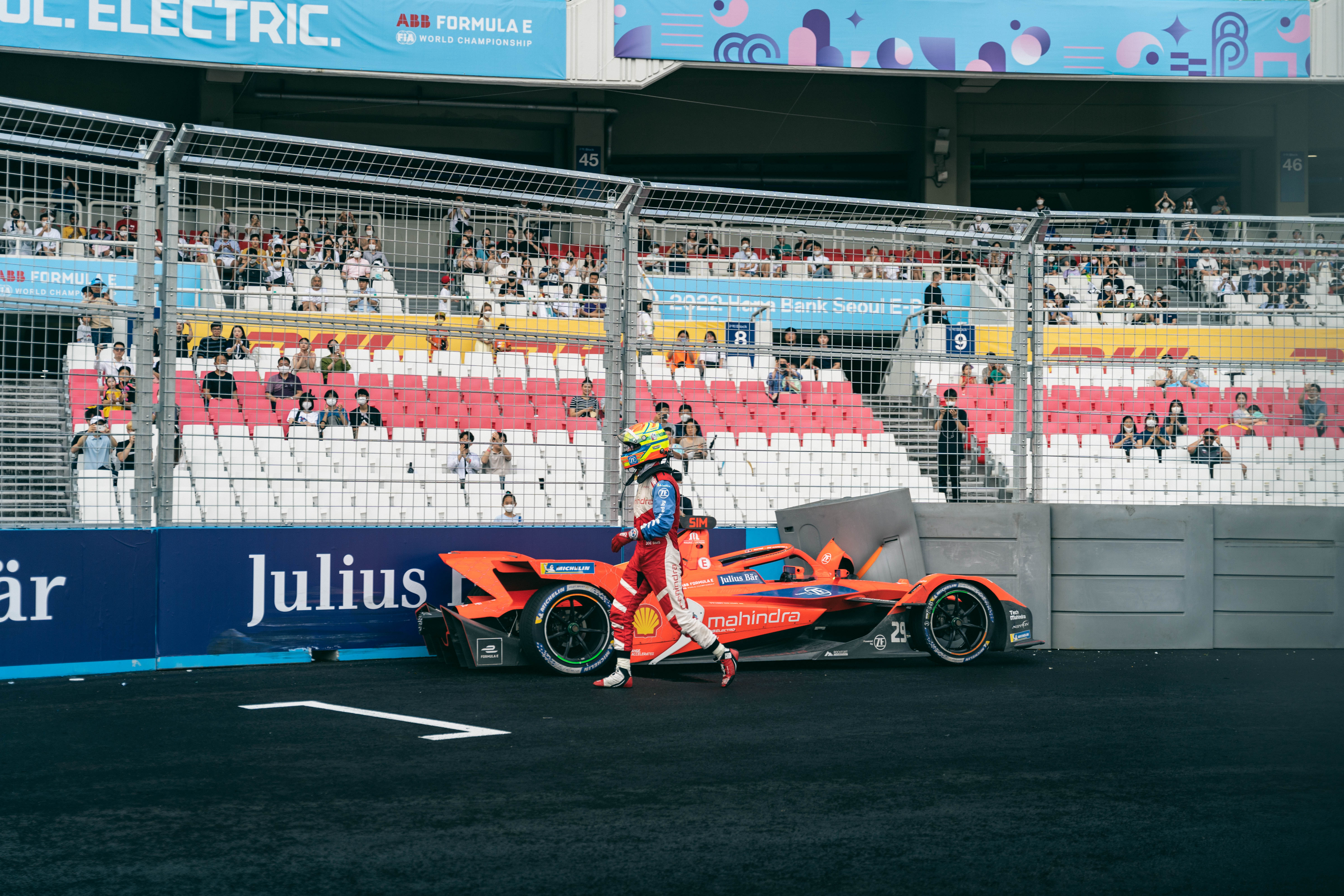 Sims's 2018-19 peak with BMW and Andretti seemed a long time ago during what can only be described as a catastrophically disappointing 2022 campaign.
It began and ended with accidents in Diriyah and Seoul, while in between there were some truly baffling highlights (Berlin and New York) that showed a glimmer of what a brilliant racing driver Sims was, is, and will go on to be in other categories.
Quite why the troughs were so deep is still puzzling, but are likely to include a wide range of issues between driver, team and car that ultimately sapped confidence and perplexed a usually polished performer.
22. Antonio Giovinazzi – Dragon Penske
Wins: 0
Points: 0
Championship position: 22nd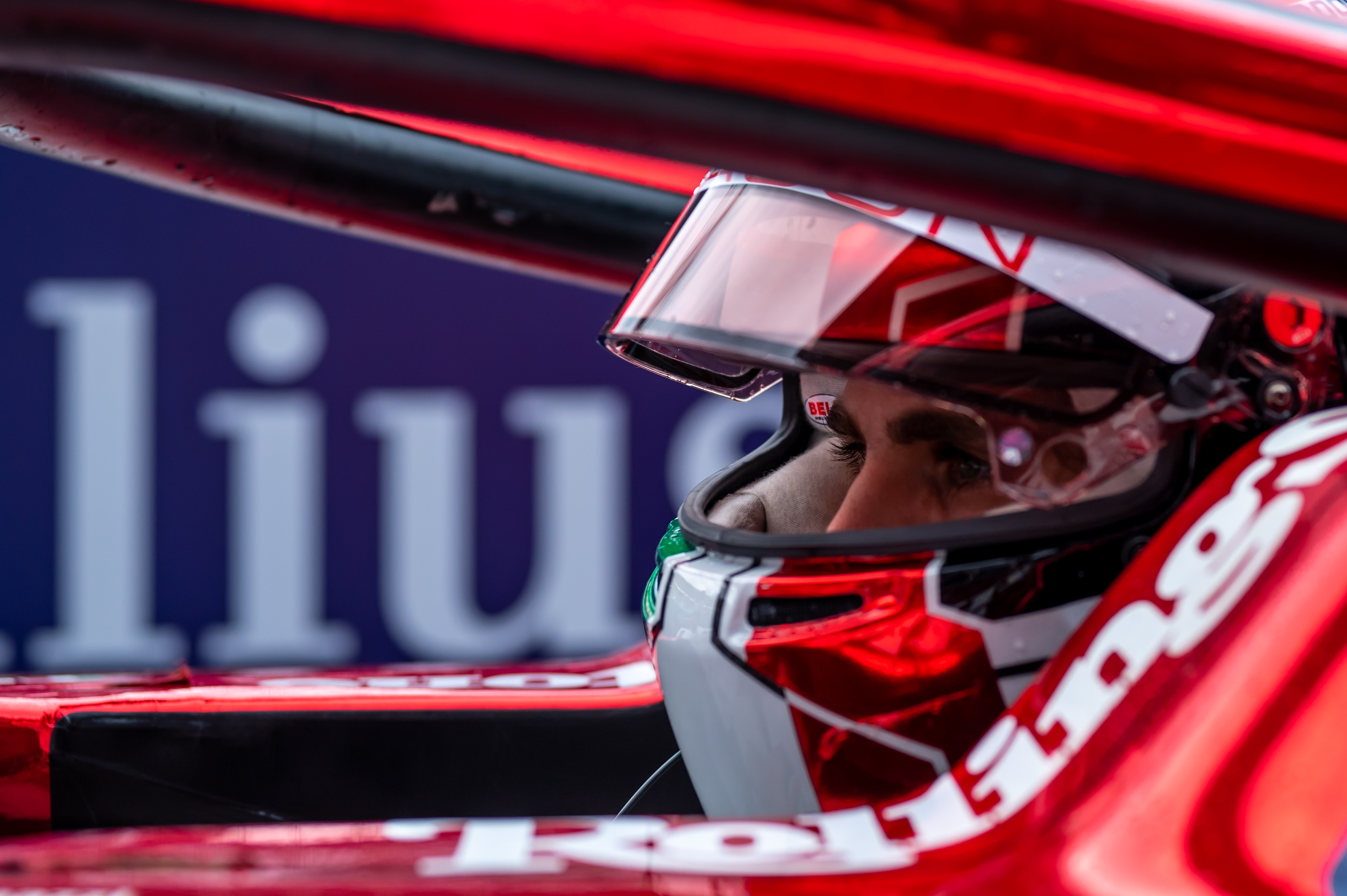 Giovinazzi joined Dragon Penske shortly after being told his F1 future was likely at an end following his release from Alfa Romeo duties in 2021.
It baffled many that he would take on the challenge at Dragon, knowing full well that there would likely be little on offer from a results point of view in 2022.
His season delivered one and a half highlights over the 15 races he competed in, which is plainly a very paltry return indeed.
One was Monaco, where he out-qualified team-mate Sette Camara but then dropped behind in the race. The other was London, where he was finally able to showcase the Penske EV-5's inherent one-lap pace to take third on the grid before the usual crumbling of any possible result amid a myriad of technical and sporting issues and penalties.
His misery ended early after suffering a hand injury in Seoul last Saturday in race clashes with da Costa and Sims.
He was replaced for race two by Sacha Fenestraz, who clearly was motivated to go racing ahead of his 2023 full rookie season with Nissan.
Giovinazzi didn't even bother to speak to the media about his incident last weekend, instead issuing a bizarre and rambling message on his social media pages.
Ultimately his season can be viewed as simply an abject case study in racing misery, one in which there were no beneficiaries at all.
This is a sad state of affairs because Giovinazzi, a professional driver, clearly deserves something, anything, better than whatever that was in 2022.
So too the team working for him, who shared his season-long pain and disappointment, which all ended so insipidly.