Formula E delivered perhaps its best ever E-Prix event at London's monolithic ExCeL Arena last weekend.
And, after another season of calendar disruption, frankly it had to.
The reason it had to deliver was that the disruption, image issues and embarrassment of postponing and then cancelling the much heralded Vancouver E-Prix earlier this season ramped up the pressure to bring something fresh and new to the championship that wowed all that attended.
Formula E did deliver something very special in London's Docklands. When my wife, who generally dislikes the sport, shows signs of having a great time, that is a significant endorsement, believe me!
But it was also noticed by the competitors as well as the fans who via social media expressed their enthusiasm for the event.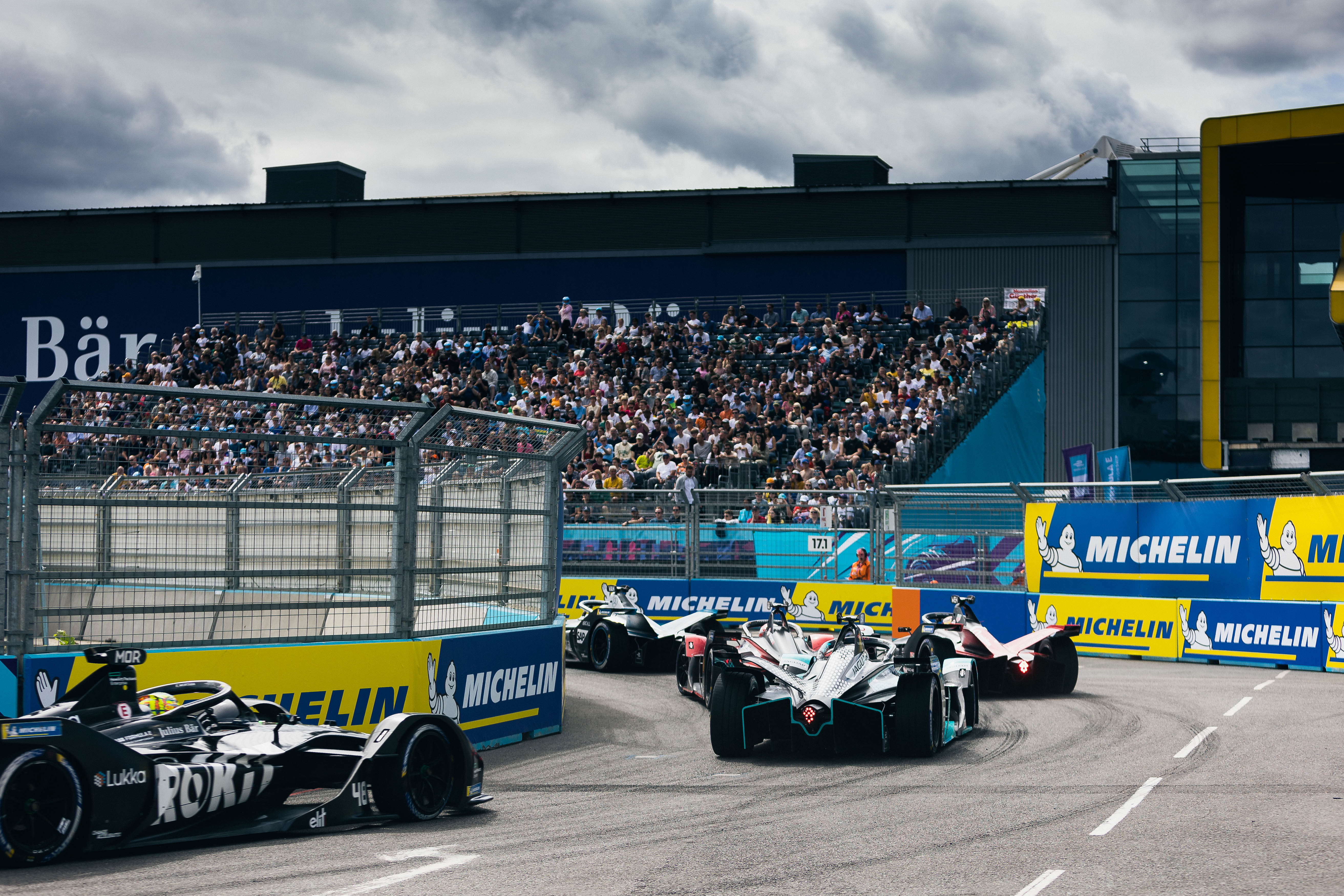 Several drivers expressed to The Race their pleasure at being part of an E-Prix with such spectacular ambience.
Antonio Felix da Costa told The Race he felt the ExCeL event was "absolutely spectacular," and "exactly where Formula E needs to be".
Da Costa also gave an intriguing insight into how some of the drivers interact with the executives at Formula E, revealing the kind of calls he puts in to CEO Jamie Reigle and chief championship officer and series co-founder Alberto Longo.
"If we ask questions, they are very open to us," da Costa explained.
"I'm not trying to be a dick when I call them up, and I say 'I didn't like the autograph session location here', or I didn't like this or that about the event.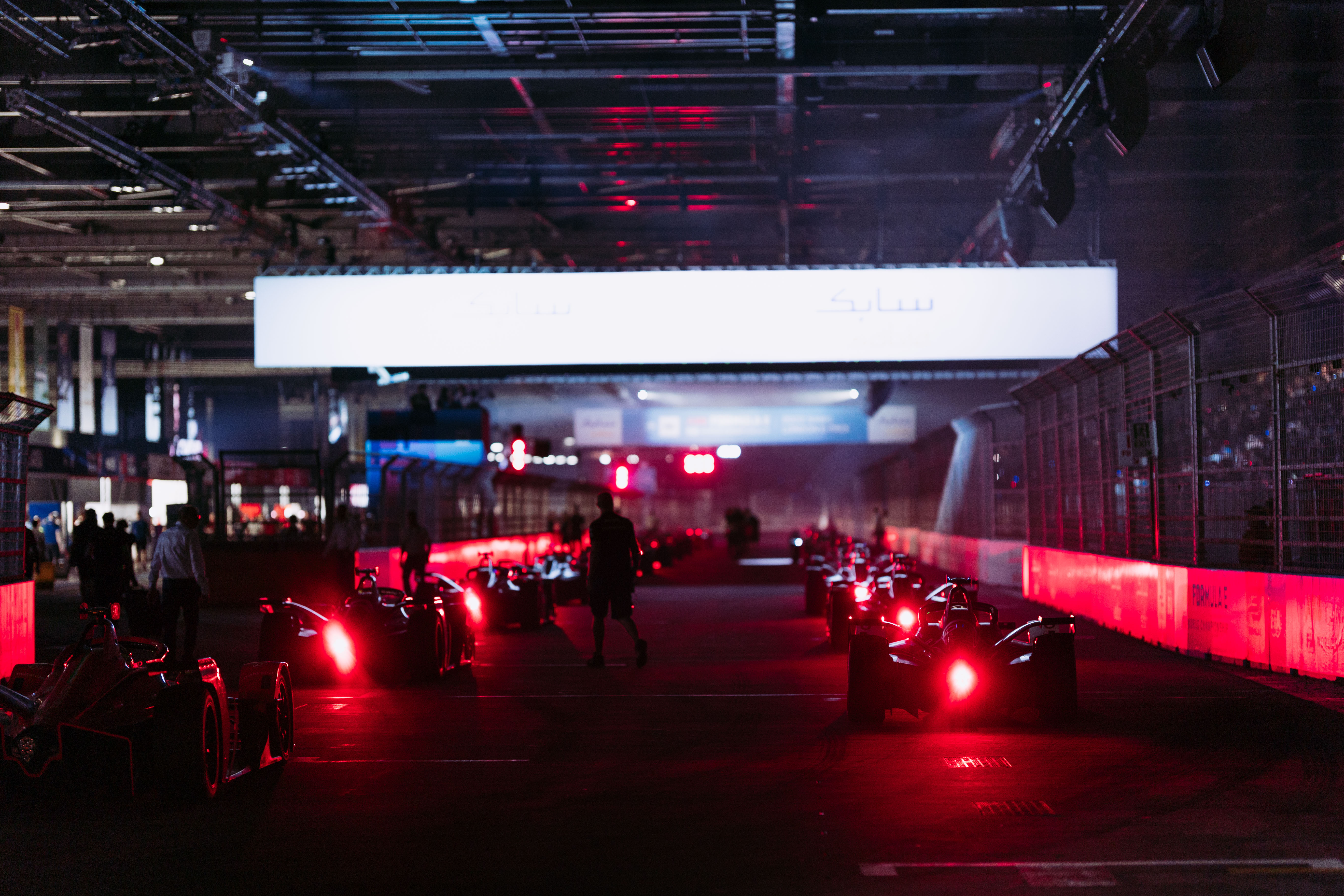 "I say it because I care so much about the series, and the better the series, the better my life.
"I've invested too much time, too many years in this to see simple things not being done right."
The level and attention to detail at the London E-Prix matched the buzz and atmosphere of a major sporting event.
But this was also tinged with a hint of frustration, in that apart from the 40,000 people that ExCeL stated had attended, its success was parried in some ways by clashing directly with Formula 1's Hungarian Grand Prix.
The F1 versus Formula E debate is old and tired. In terms of direct comparisons, apart from what may happen for EV messaging in existential future solutions, it is a boring deliberation.
But when it comes to the clash of a grandee event like London and the blocking off of potential fresh eyes it's a concern that surely could have been avoided, even if it were by a few hours.
The Race understands that options for an early or late time slot were available but that the decision to run both races at 15.00 local time, clashing directly with F1 qualifying on Saturday and the grand prix itself on Sunday, was directly specified by Formula E's TV international broadcast management.
Formula E's goal is clearly to maximise live views globally, which means taking into account domestic and international broadcaster requirements.
This has to be sorted and scheduled to ensure that attaining specific time slots with major broadcasters is achieved.
There is some inevitability about clashes with many other sports throughout a season and while it's clear Formula E has picked up its coverage in terms of strength and depth in recent seasons, its figures when these clashes occur remain to be scrutinised.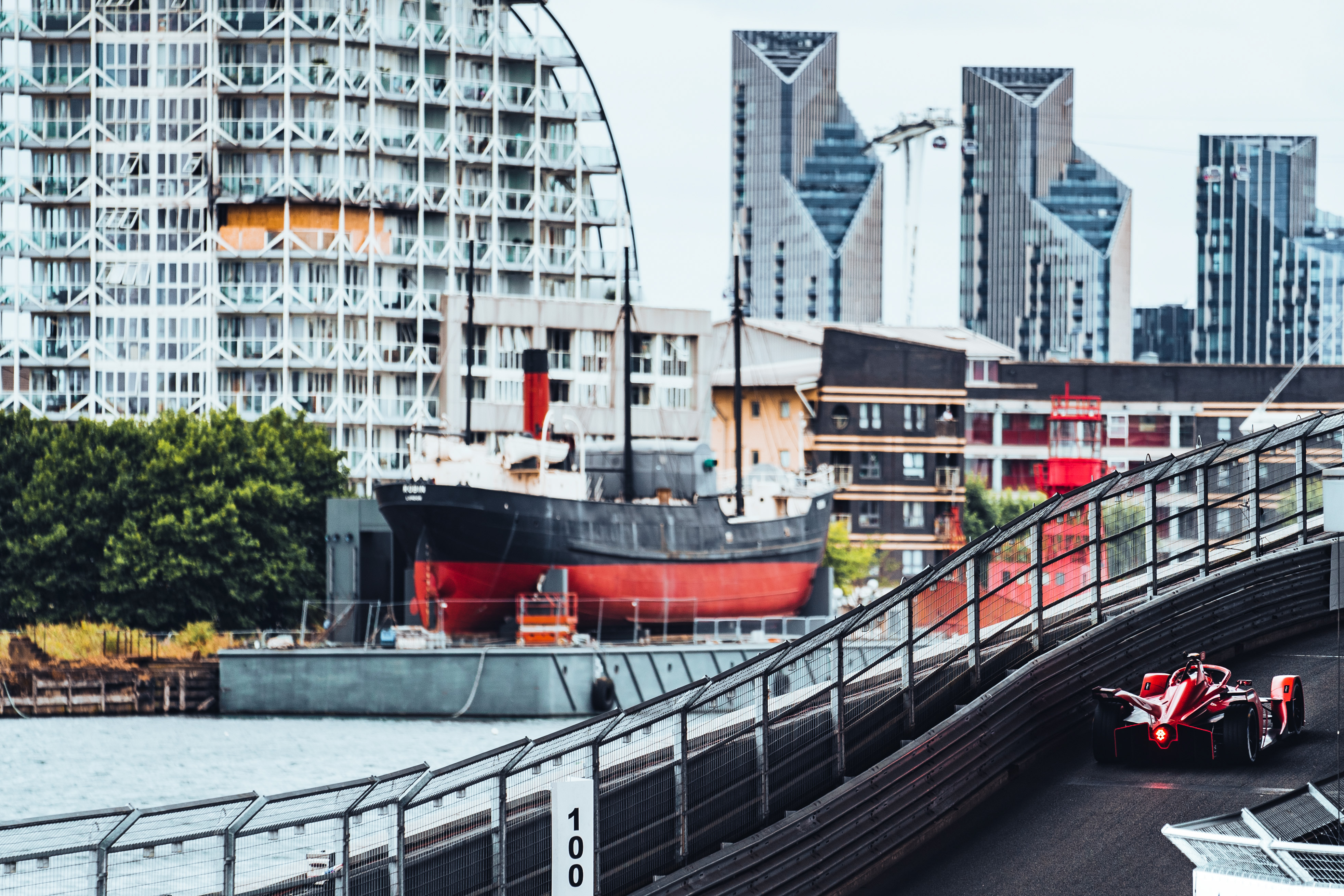 Importantly, the second London E-Prix at ExCeL was in all but name its first in reality.
Last year's inaugural one was stymied by the COVID-19 pandemic with sweeping restrictions on guests and fans. It had the air of a pilot event but the potential of it was plain to see with the vast boulevard, hall, unique inside and out track design – now thankfully without the indoor karting-style hairpins – and just the space for a festival to bloom.
The track configuration change was definitely a hit.
"I think it actually allowed us to have a cleaner race, because we had any number of incidents [in 2021] at those two double hairpins which affected the outcome in one way, shape, or form," Avalanche Andretti team principal, Roger Griffiths, told The Race.
"We really didn't have much of an incident at Turns 10 and 11 with the new configuration.
"Certainly, with the FIA change to the energy allowance, it made the racing a little bit tighter, a little bit more energy sensitive, but I think they could go another step again, and we might not see quite so many desperate moves for passing particularly into T1 that we saw on Sunday."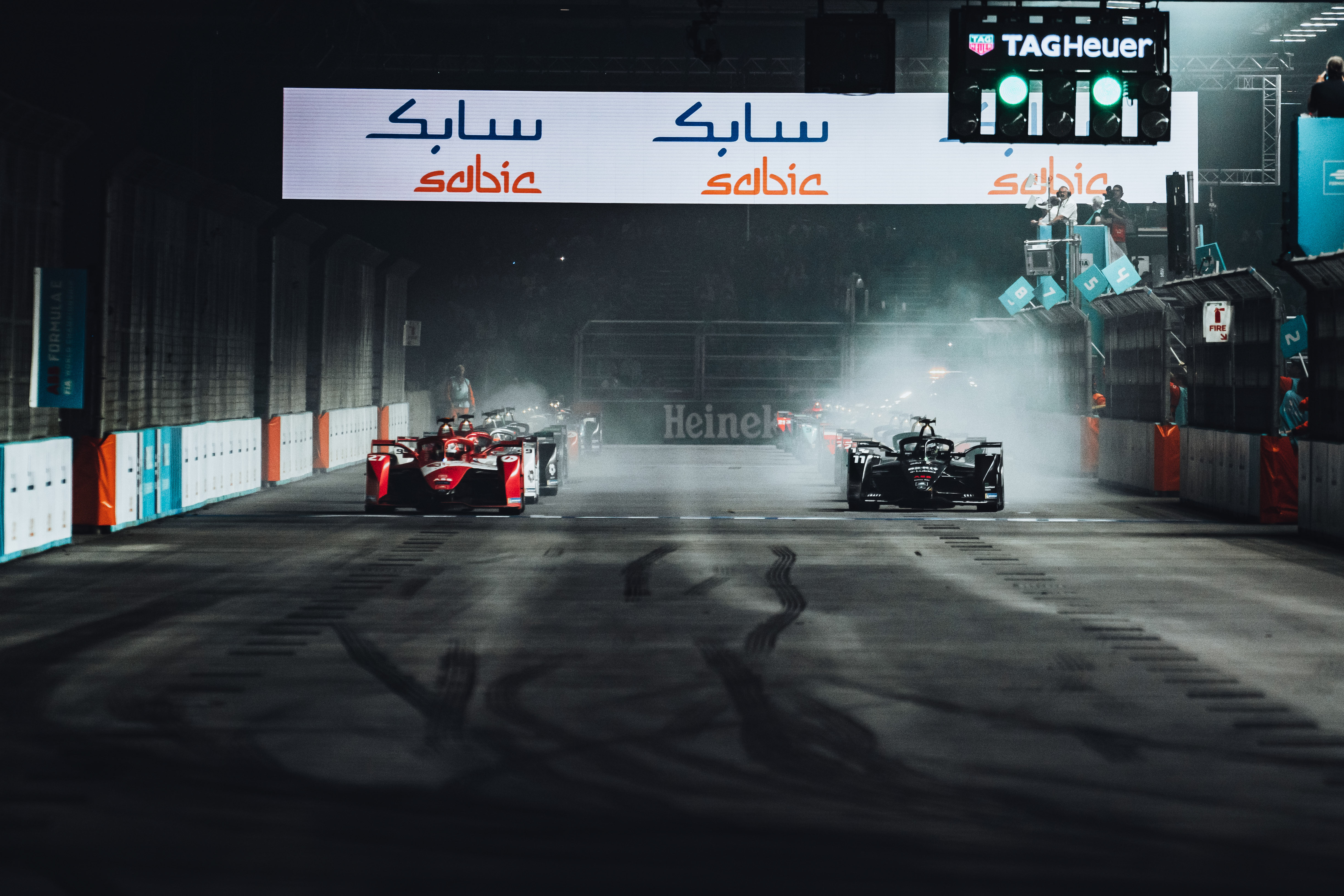 Griffiths also noted the atmosphere of the venue, even through his headphones as his charge Jake Dennis made the track his own personal fiefdom for the majority of the weekend with two poles, a win and a second-place finish.
"The highlight for me was just hearing the crowd cheering," Griffiths said.
"You never hear that anywhere else and the combination of having them there inside with you and not too far away, and the fact that the cars are not as loud as some other forms of motorsport, made the noise from the crowd really exciting."
This is a simple but important point. It's not just the crowd reaction but it's the engagement too. Formula E showed tangible signs that it was gathering a significant fanbase that post-pandemic is allowed to show its colours.
The cheers for ExCeL masterclass man Dennis were one aspect. But there were also Stoffel Vandoorne fans, Mahindra fans and Envision fans who revelled in that team's excellent pre-race Machine vs Mortal skit with Liverpool FC's own speedster Trent Alexander-Arnold.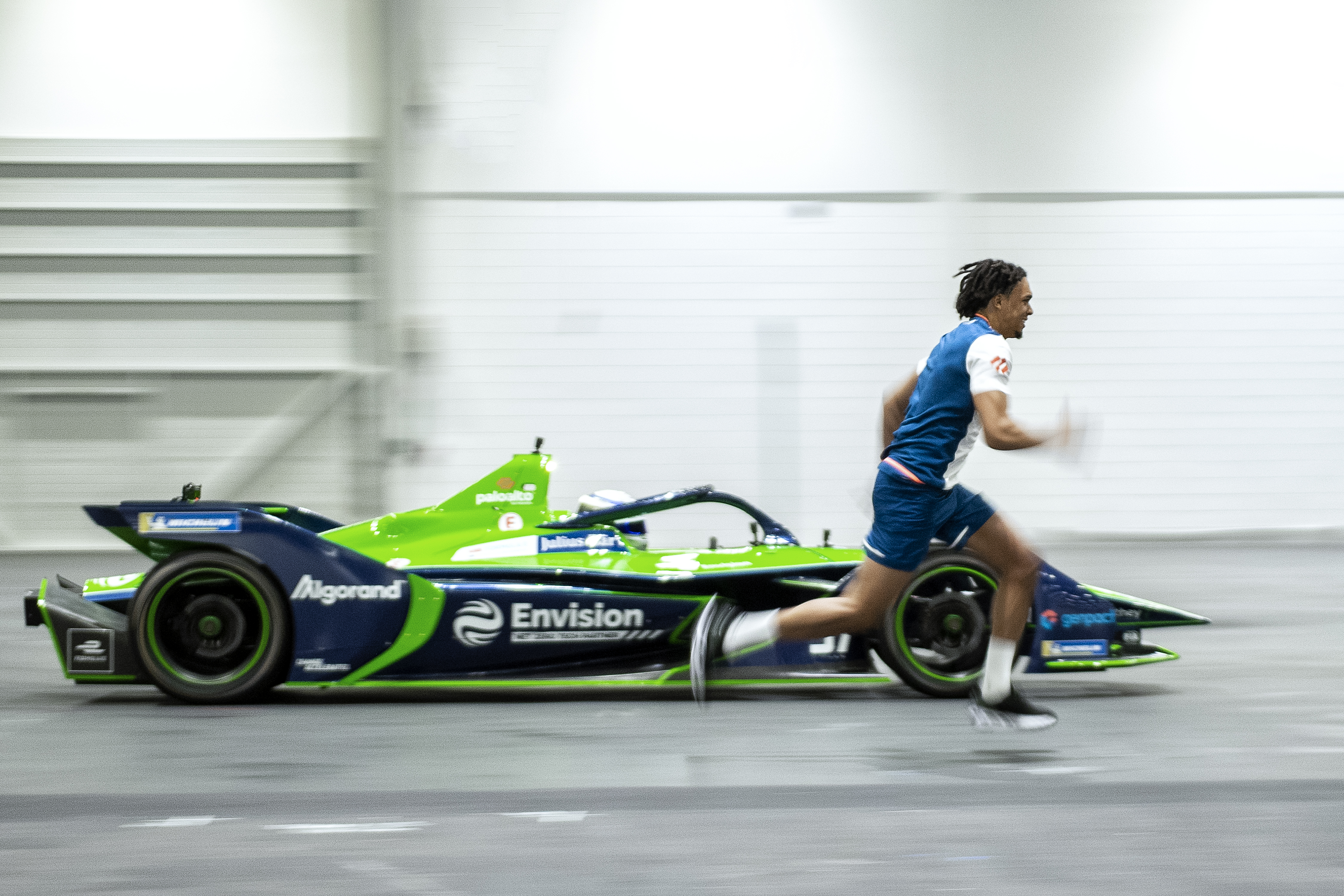 There were tribes and there were partisans that added to the feel, for the first time for a long time, that Formula E meant something again.
The visual representation of this was not lost on Damian Norman, head of live events at ExCeL and someone who has liaised closely with Formula E in making its events there happen.
"I will be totally honest, when I saw the doors opening, 8 or 9am on the days of the race I just thought 'you've got it wrong' because people are not going to be here at that time for a 3pm race," he said.
"I was so wrong. At 7.30am there was a queue and this no word of a lie, there were people sat with hats on, flags flying on the top of the outside grandstand.
"I thought my watch had stopped. There wasn't even a car on track for two hours and they were happy as you like just sat there and ready.
"I thought this is an omen that it's going to be really busy, and it was."
The showbiz of the event was at first a curious but then fun and infectious festival that had more than an element of a major prize fight.
Polesitter Dennis even commented on it via his car-to-pit radio as he sat and soaked it up before the start of the race, saying: "I'm enjoying this, it's badass!"
Norman reckoned "Formula E did a wonderful job with the pre-show as they created that boxing atmosphere and the theatre around boxing, it really brought out the showbiz.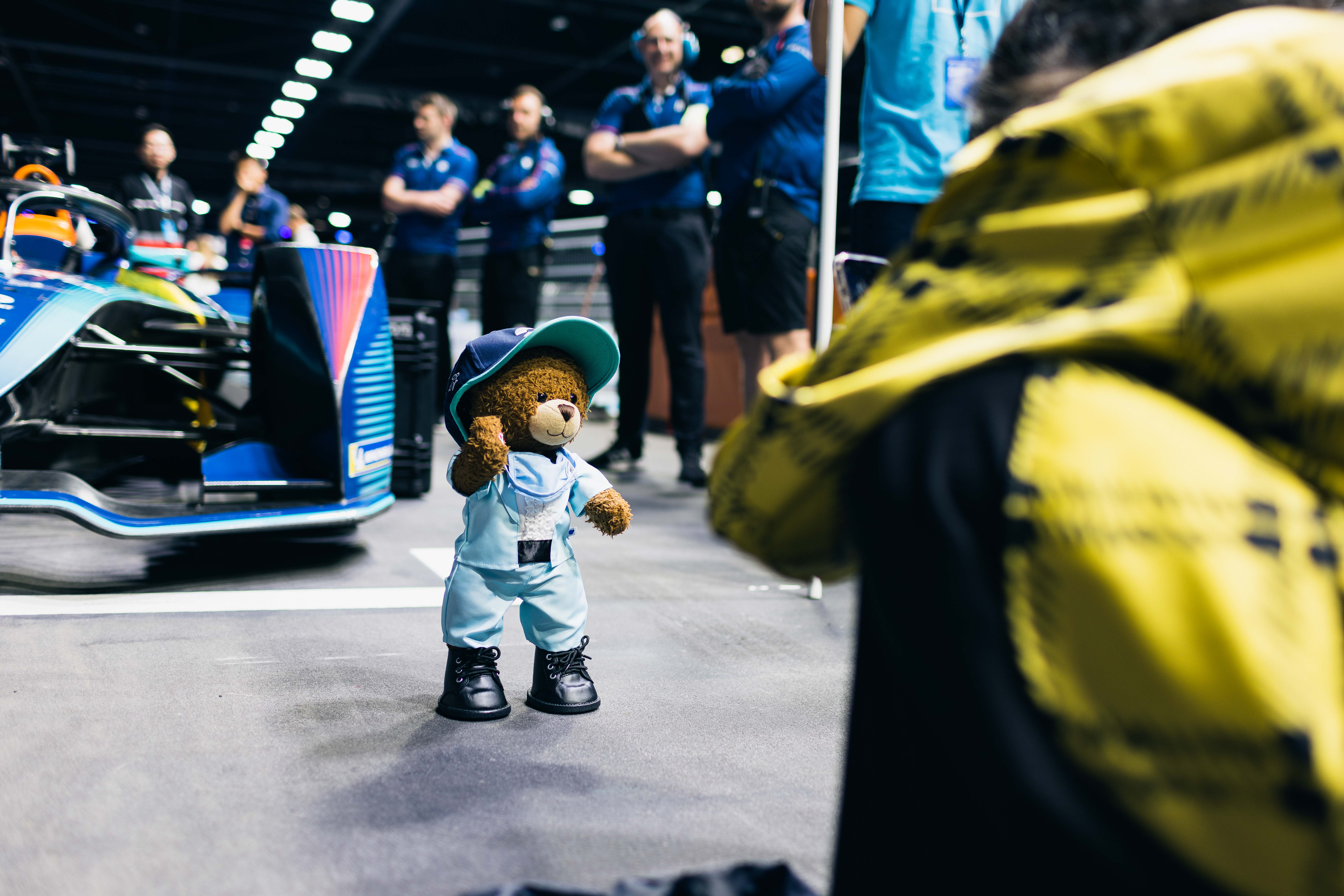 "We're excited about racing in this country, we want to see it, and then you add the accessibility for families and the fact that you've got so many children in the audience," he added.
Norman was also bullish about the legacy that the first mass attended race at the venue would have and also the impact that the expansion of the halls would have for the E-Prix.
This could mean additional corners added to the already busy track but importantly it could bring what is most needed from a sporting point of view: straights and an additional new braking area to help the race become less energy sensitive and revert the cars to the fuller usable energy, presently set at 52kWh.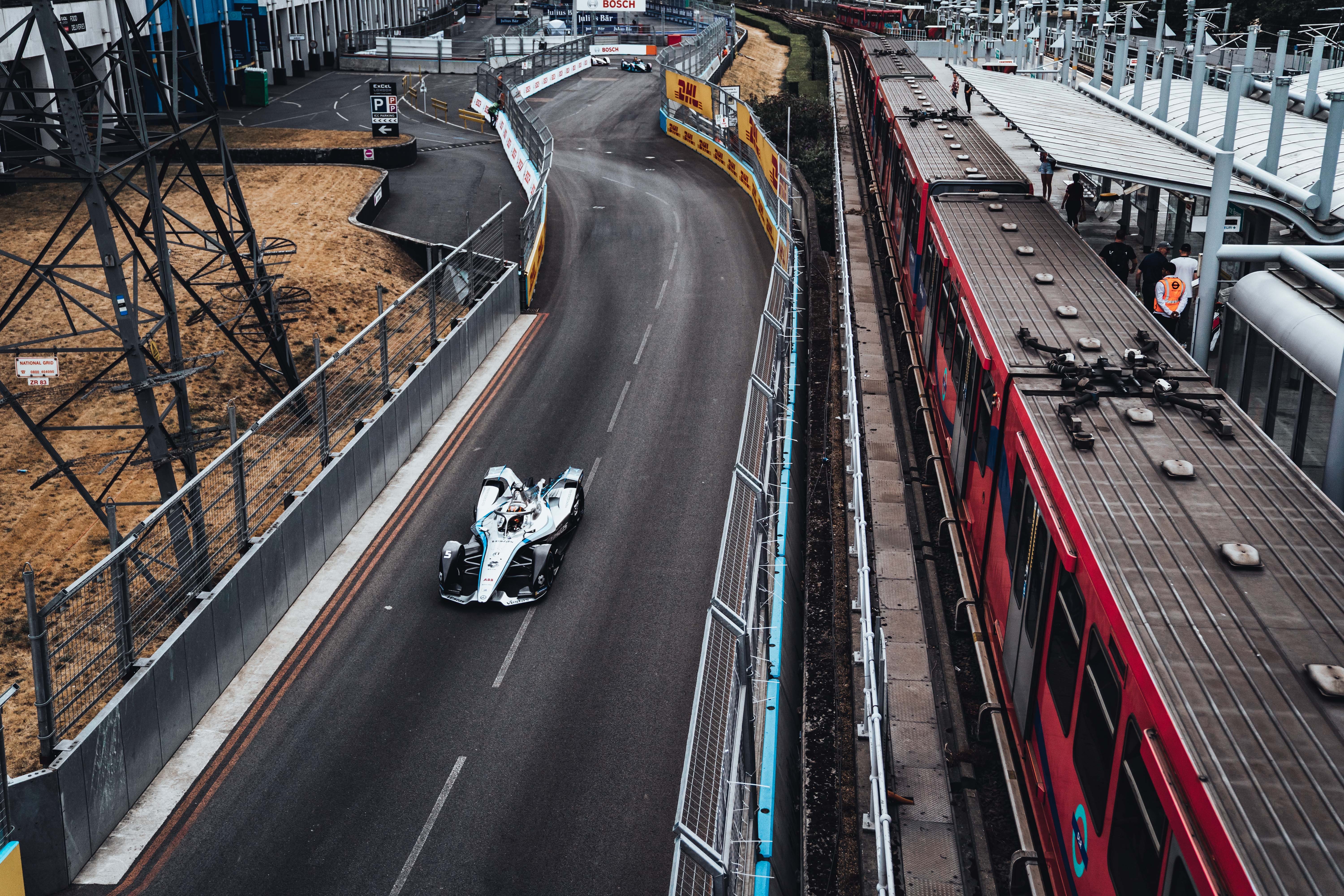 "I think as Formula E grows into this venue and as Gen3 arrives there are going to be opportunities and challenges that are presented," he said.
"We've already talked at length about what we're doing in '23 and where we are going.
"We'll literally sit down in two weeks' time to start working on exactly what tweaks we want to make and how we want to do it."
For the time being a sturdy foundation has at least been built for Formula E in London. The brittleness of the Battersea Park experiment is long since forgotten and a genuine new and vibrant home for what is now one of its showpiece weekends is solidified.
It's a canvas that will be speckled with many more adornments, and as one of its star performers and past champions told The Race, it is one of the first tangible signs that Formula E can match its talk with a confident walk.
"I went to the Superbowl straight after Mexico City and Jamie [Reigle] went as well," said Da Costa.
"Three minutes into the game he sent me a text and said, 'just like our race yesterday, right!'
"We're at the biggest event or showbiz event of the world and Jamie sent me that and it meant 'I know our race wasn't this [in Mexico] but this is kind of what I want to make of it'.
"That's what I made of that message from him. I know Jamie has the vision, he has the background, you know, from NFL and football to have that vision so I was just really pleased.
"We can't only be here to speak bad things or to criticise. We have to be here also when they do things properly."