Sergio Sette Camara endured probably his most frustrating race as a Dragon Penske Formula E driver in the first part of the London E-Prix double-header this afternoon.
And in the context of what he has had to endure over the last two and a half seasons, that means it was a gut-wrenching narrative.
Another herculean qualifying performance from the Brazilian reprised his fourth position on the grid from New York City earlier this month but once again he fell dramatically in the closing stages of the race and failed to cross the finish line.
However, where the New York dejection was the familiar story of limited race pace not matching the inherent one-lap performance, in London Sette Camara and the team suffered a jumble of issues that blighted the final stages of a race in which he was destined to score at least two points for ninth position but had run as high as third after a brilliant early move on reigning champion Nyck de Vries' Mercedes.
In a cruel twist Sette Camara was getting erroneous totals of energy remaining as he went into the final laps and then lost all of his dash data and was left "blind". Dragon Penske has still not scored a point this season.
"I got the rampdown, the system is s**t!" fumed Sette Camara on the pit to car radio on the final lap.
"Come on! I look like a clown and everyone thinks I'm an idiot," he added.
After the race, while the pure anger had subsided, the disappointment was just as raw.
"It was saying I had a huge amount of energy left, so there is an issue with our systems," he told The Race.
"It just ramps down. I was in the middle of sector three, entering T16 and I was like 'wait guys, what's this? I still have energy left or not?'
"We were not getting readings at all and we lost the dash in the last lap and also the team was blind and I didn't know they were blind.
"So they, we were a bit lost as to how much energy the car had left in it, and we didn't finish the race because of that.
"The worst part was that we had a lot of gap behind so we could have slowed down the last three laps for example, spread that energy deficit over those three laps and we could have finished where we were without losing any places if we had saved.
"But because we didn't know, I kept pushing. The dash was saying I had plenty of energy left, and then I'm powering down."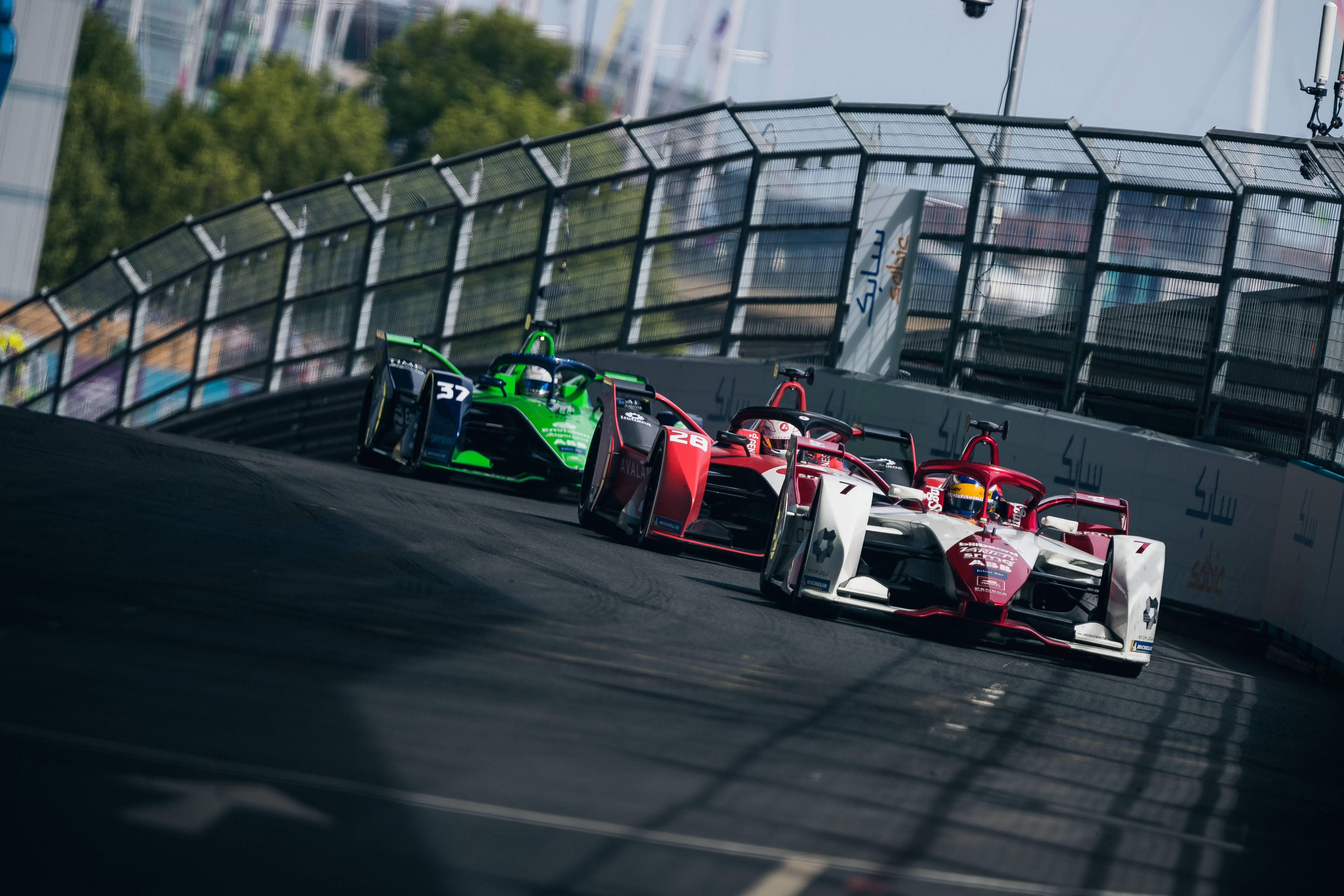 Sette Camara refused to blame his team for the fitful end to the race stating that he "felt bad for them because it's hard to be harsh on the engineers when there are only four or five of them".
Dragon Penske does work on much reduced engineering resources compared to most other teams, something that has been highlighted on several occasions in the Gen2 era of competition where it has been little more than an also-ran.
"Usually, the other teams, they have a simulation department, a race management department, a system controls department, reliability – like, they have a department for everything," pointed out Sette Camara.
"Ours is five guys running the team operationally on every front.
"But actually, if it was not for them I think we would be in worse shape.
"We have five super-efficient guys working our car, the other teams have 60 engineers. It's hard to compete on that level."
This, by proxy, is hurting the perception of Sette Camara as he and team-mate Antonio Giovinazzi struggle in most races.
Ironically London is the one race where the less energy sensitive nature of the track and the amount of usable energy provided should allow the team a fairer crack at achieving so far elusive points scores.
"The people at home [watching on TV], they don't know and you just look bad," Sette Camara confessed.
"I look like a clown; I look like a clown that had a 10-second gap and still didn't finish the race because of energy.
"It's definitely not best for the image but it's part of it.
"What can I do? I have to race; I have to give my best and it's a shame.
"The good news is we have another shot tomorrow.
"Hopefully we put it all together, which is not easy, and then we manage to finally squeeze the points."
Sette Camara declared his earlier group qualifying and quarter-final duel laps, which set up his realistic crack at scoring Dragon Penske's first points of the season, as "leaving nothing on the table" but a slight imbalance of his car in the semi-final bout with Stoffel Vandoorne left him feeling "a bit disappointed" as he was defeated there.
Prior to the race Sette Camara had outpaced team-mate Giovinazzi in qualifying and had a mean start position of 14.8 this season compared to the former Alfa Romeo Formula 1 driver's 19.3.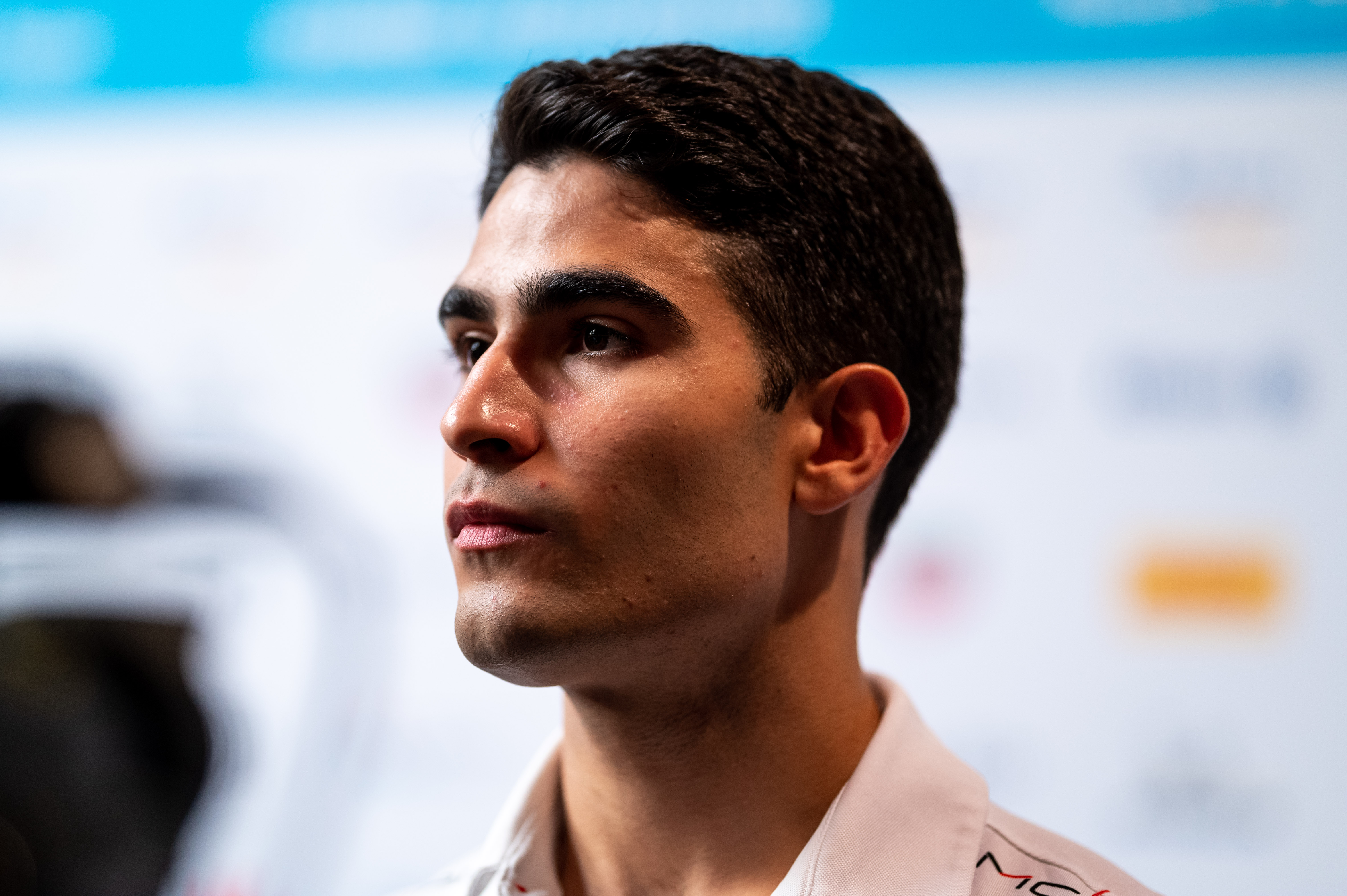 With Dragon becoming DS' Formula E team next season and running Vandoorne alongside Jean-Eric Vergne, both Sette Camara and Giovinazzi are set to lose their places on the grid.
Formula E TV commentator, Dario Franchitti, was unequivocal in his opinion during today's broadcast that Sette Camara was being unfairly overlooked for a potential seat in the Gen3 era of Formula E.
Several paddock experts have offered similar opinions this season, deducing that his potential with another team is being masked by the limitations he faces with the Penske EV-5 he currently races.
"I feel like if I had a quick car, if I had a good car I could be racing with those top guys on the same level and getting podiums and winning races," Sette Camara admitted.
"I definitely do feel like that. Hopefully in the next few seasons I will have that shot."