Title defining days perhaps don't often come as crystal clear as Saturday July 30, 2022.
That might be a well-considered statement to make in any series other than Formula E but in FE it might come across as an irrational sweeping statement given how the electric series' title fights usually progress.
However, in the more hierarchical nature of the 2022 season, there is much credence in suggesting that Stoffel Vandoorne and Mitch Evans will now be focusing much more on each other.
For almost three months, this has been a four-way fight. Vandoorne vs Edoardo Mortara, Evans and Jean-Eric Vergne. Now it's down to a trio, or possibly even a duo. And one of that duo has a 24-point lead with 87 left on the table.
The ways that quartet drove their races in and out of the expansive ExCeL Arena were so disparate today that Vandoorne and Evans now look like the only two drivers capable of engaging in and completing a genuine title campaign.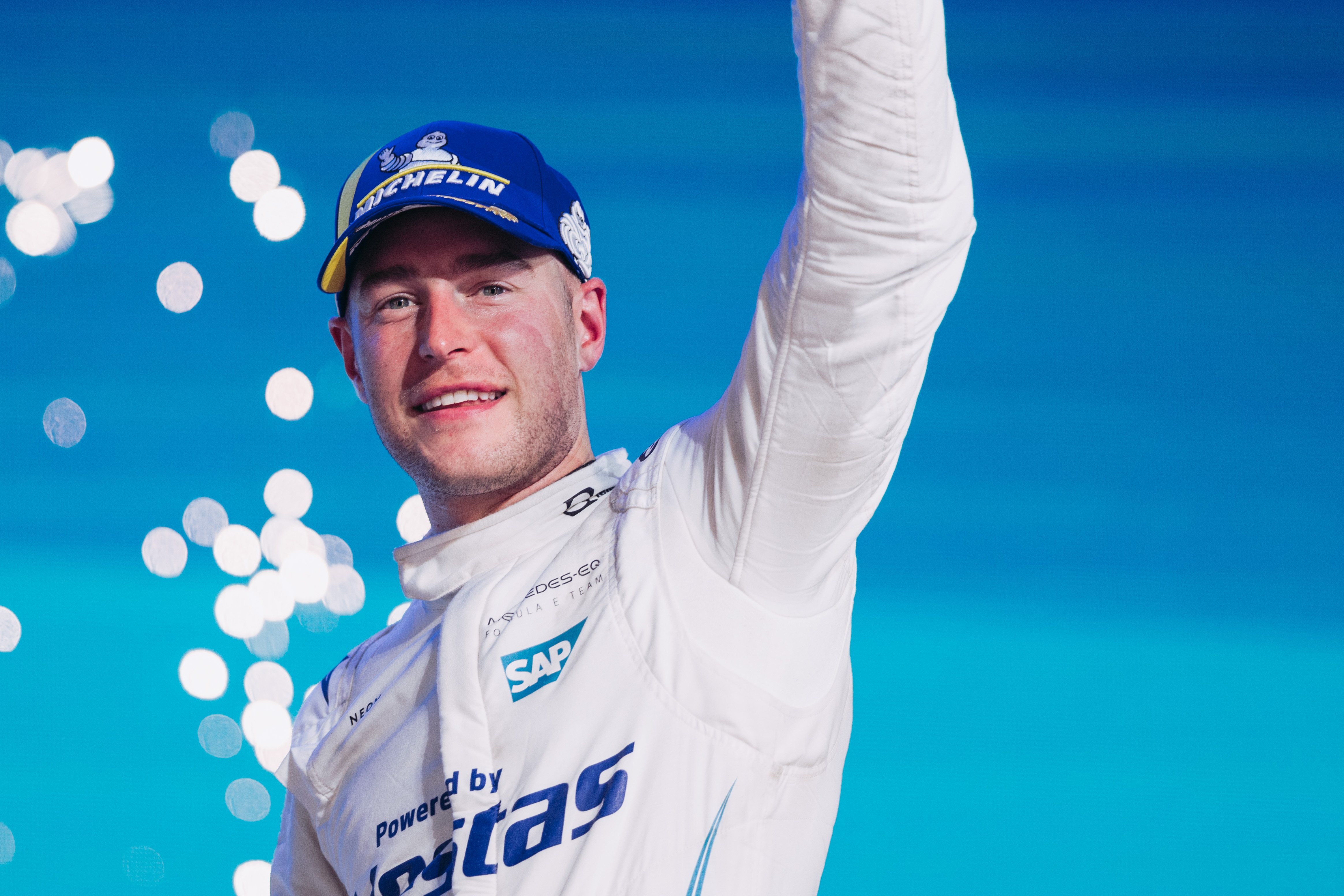 Vandoorne, irrespective of the Keke Rosberg F1 1982 style single victory structure to his title quest, believes that capitalising on his rivals' bad days is central to taking the ultimate prize.
"I'd definitely like to add a few more [wins] towards the end of the year but it's a good day for the championship," said Vandoorne after his second place behind Jake Dennis in the London opener.
"Especially when we qualified high on the grid and my closest competitors weren't there. You have to capitalise on it so that's sort of an external pressure that comes as well."
Naturally, as all drivers do, he was keen to play down the reshaping of the title fight in London today.
Although there has never been any real prior evidence that Vandoorne dips into the psychological warfare manual like Vergne, Sebastien Buemi, Lucas di Grassi and some others have in the past, he knows that milking anything at this stage could be counterproductive.
So he shrugged off the suggestion that the championship was already pretty much his with a casual "it doesn't really feel like it to be honest, I'll only really believe it when it's there and it's materialised" and similar thoughts.
"I'm taking it race by race, trying to score as many points as possible and we'll just have to see at the end whether it's enough points or not," he continued.
"The closer we get towards the end, if I keep performing as I have been then it should be good. But you can't take anything for granted in Formula E.
"It doesn't mean that finishing second today means we're going to replicate that tomorrow. We've got to keep our heads down, keep working hard.
"Tomorrow, to replicate that, is going to be even harder because everyone is going to be closer with the experience they've had today."
While Vandoorne collected another solid 18 points, his third such haul of the season, Evans' exertions were rewarded slightly less with 10 points.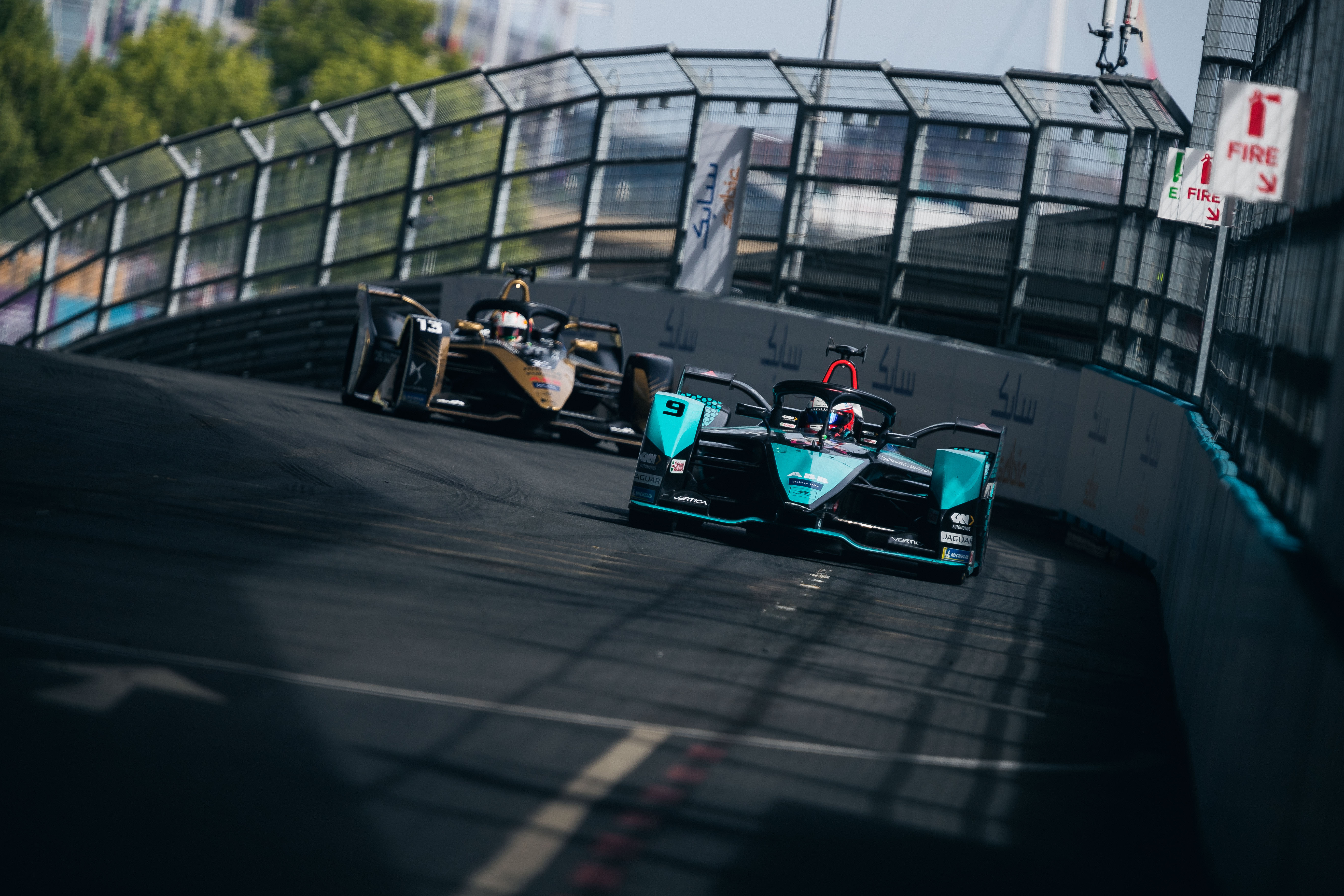 And he was forced to really earn them once again after a lacklustre qualifying – which he conceded was his 2022 season "Achilles heel" after coming through from 14th on the grid to an eventual fifth place.
"He's got a healthy lead, so he's in a really good position, they had a great day so full credit to them," Evans told The Race in reference to Vandoorne.
"Being second [in the standings] it's our positive out of today but obviously that lead has extended.
"I'm going to have to sort out my qualifying, make no more mistakes like I did today. The car was there today. I just made it harder on my own. I'll have to work on that tomorrow with my approach but the race was quite strong.
"They're [Mercedes] going to be strong again tomorrow so we're going to have to up our game."
While Vandoorne and Evans produced prime displays at one of the world's largest exhibition facilities, Mortara and Vergne were left floundering badly amid splintered carbon-fibre.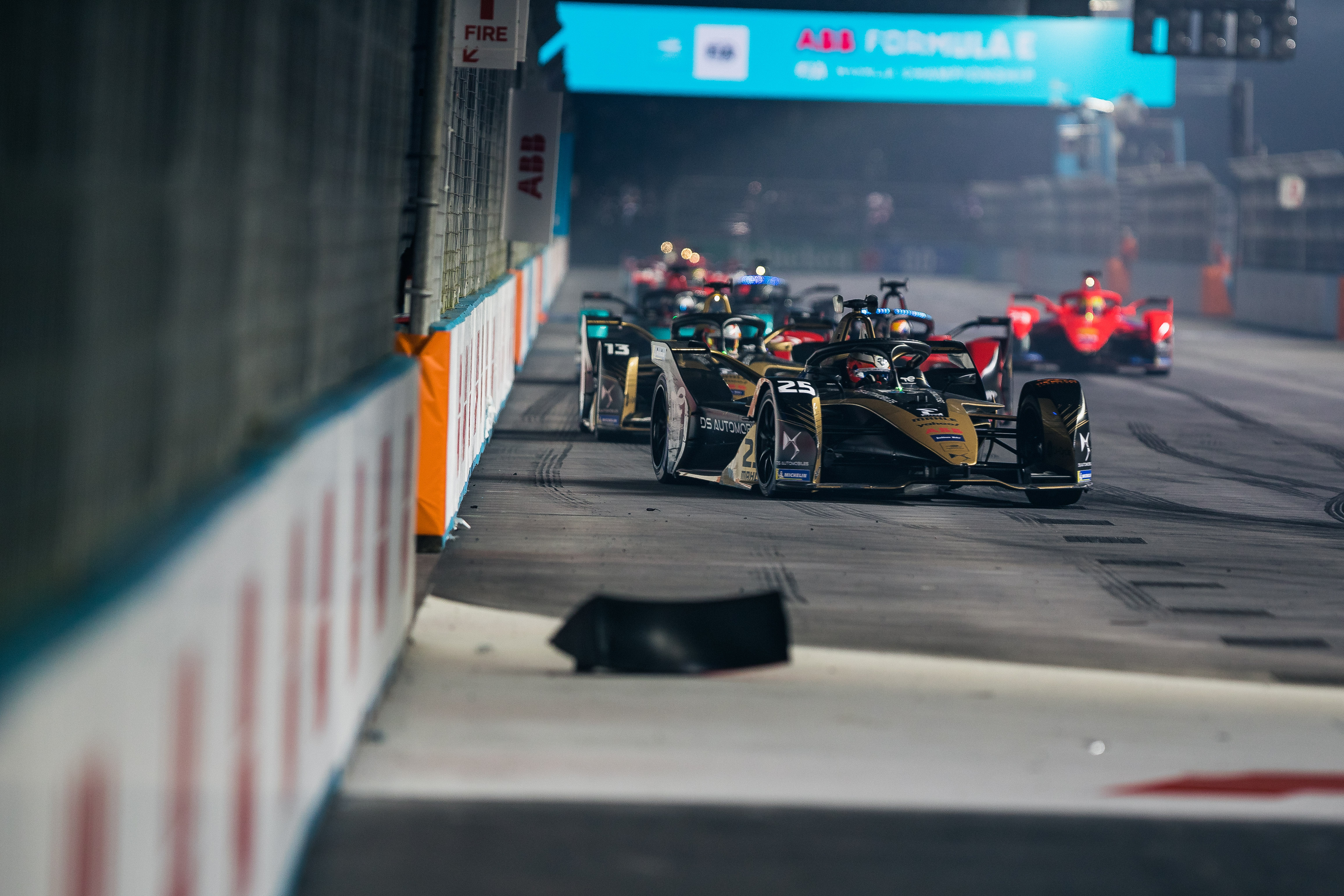 Vergne in particular conceded that his title possibilities were not in his thoughts anymore. A 45-point gap to Vandoorne supports that.
"I don't [think] about it. I think about the next race and that is it. I just go for it, push and do the best I can," he said.
That was after finishing only 13th in a race that featured multiple collisions.
"F*** this kind of racing, it's a joke," Vergne said on the radio after a Sebastien Buemi skirmish.
"The guy just released the brake and smashed into me in the middle of the corner."
The altercation with Buemi at Turn 1, for which the Nissan driver received a 5s penalty, ultimately cost Vergne any sniff of a point after he was forced to clean his tyres for "a couple of laps" following it.
His eventual dejected 13th place finish, which was scarred further by a 5s penalty for a collision with Alexander Sims' Mahindra, was his third consecutive no score and ensured that his consistency in the first 10 races of the season is now becoming more and more irrelevant in title terms.
The DS Techeetah driver did however apologise to his team and team-mate Antonio Felix da Costa for earlier contact in the race, saying he was "very sorry about the bump with Antonio, I just locked the brakes and couldn't go anywhere".
As for Mortara, he pulled sluggishly away from the start, hit Robin Frijns under braking for the first turn and then got pinched between Sam Bird and Antonio Felix da Costa.
The resulting damage resulted in a new front bodywork piece being applied but after losing almost an entire lap only a safety car was going to save his day and that didn't materialise.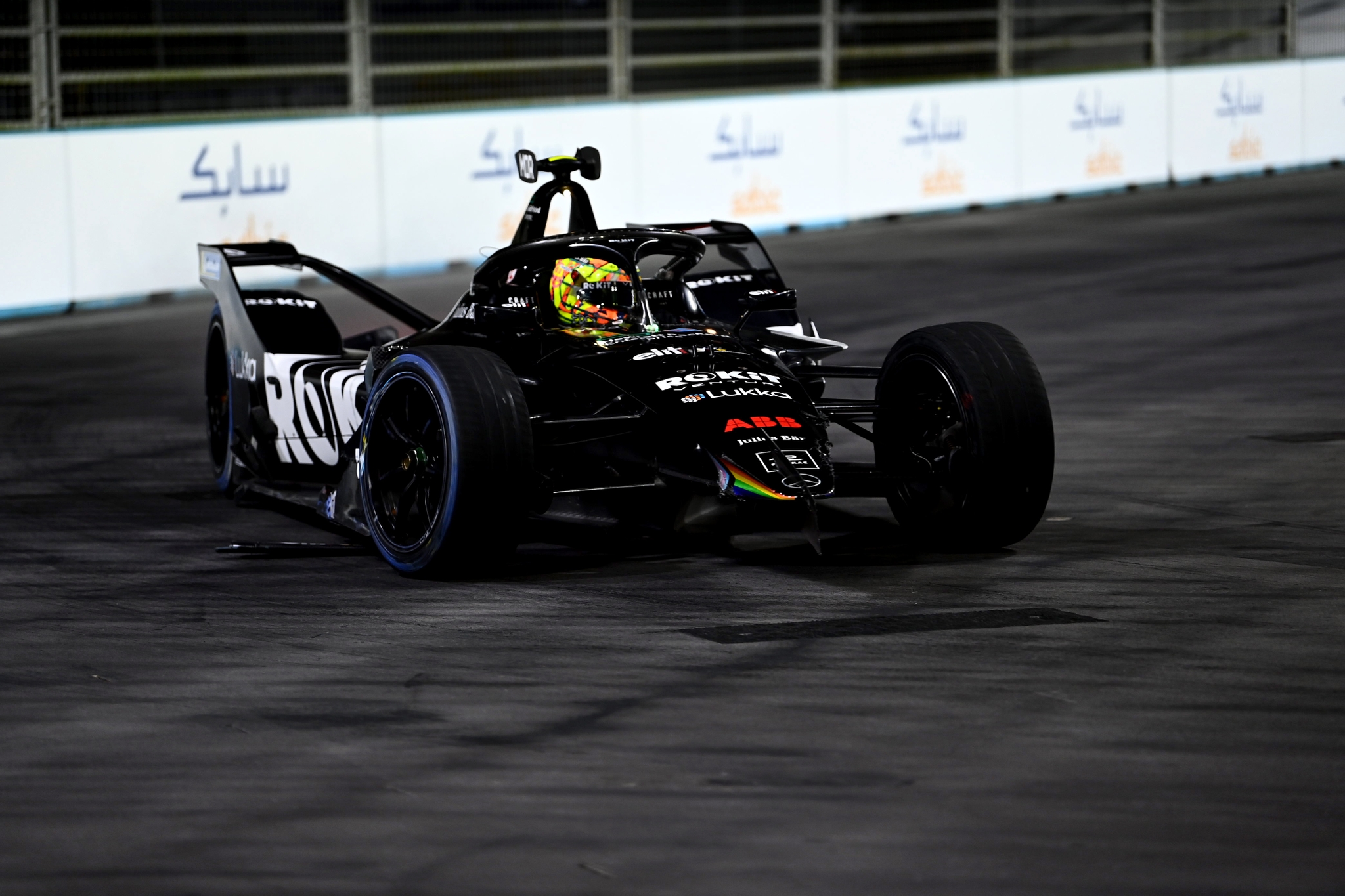 "I got squeezed. Broke the nose. Had to stop. Game over," was Mortara's spiky and succinct appraisal of his sub-par afternoon.
He also confirmed that the switch to the new front bodywork piece was botched by the Venturi team as it "didn't click it" properly into place with the fastening clips.
On an afternoon of typical Formula E fluctuation, perhaps it was Mortara most of all who felt the pain the keenest, knowing that Vandoorne, who has been occasionally stealth like in his points collation this season, was getting away.
"It's looking pretty bad at the moment, so let's see tomorrow," said Mortara, a three-time winner this year but now 29 points away from Vandoorne.
"For today, there was nothing positive."