The return of Formula E racing to London this weekend is a fresh chapter in the long and eventful saga of the series' UK round. Sam Smith tells the full story.
Often it seems that the UK's Prime Minister Boris Johnson will say anything and everything for simple political points-scoring, just as long as it suits his own agenda of course.
Political commentators know, and so you also hope future voters do, that here before us is nothing but a synthetic statesman of bluster.
But it has always been that way.
Eight years ago, in the middle of his London mayorship, amid a city that housed a brand new sporting start-up company called Formula E Operations Ltd, Johnson said this: "Zero emission world-class motor racing is a scintillating concept and I am hugely keen that London be involved in the birth of Formula E."
At that stage Formula E had actually delivered very little indeed.
In fact it had only really announced a calendar of sorts, although several of those races would never actually happen.
It had just two teams – Drayson Racing (which never raced and whose licence was eventually taken by Jarno Trulli's fitful team) and Team China Racing, whose owner Steven Lu would also be instrumental in the opening round scheduled for Beijing the following autumn (below).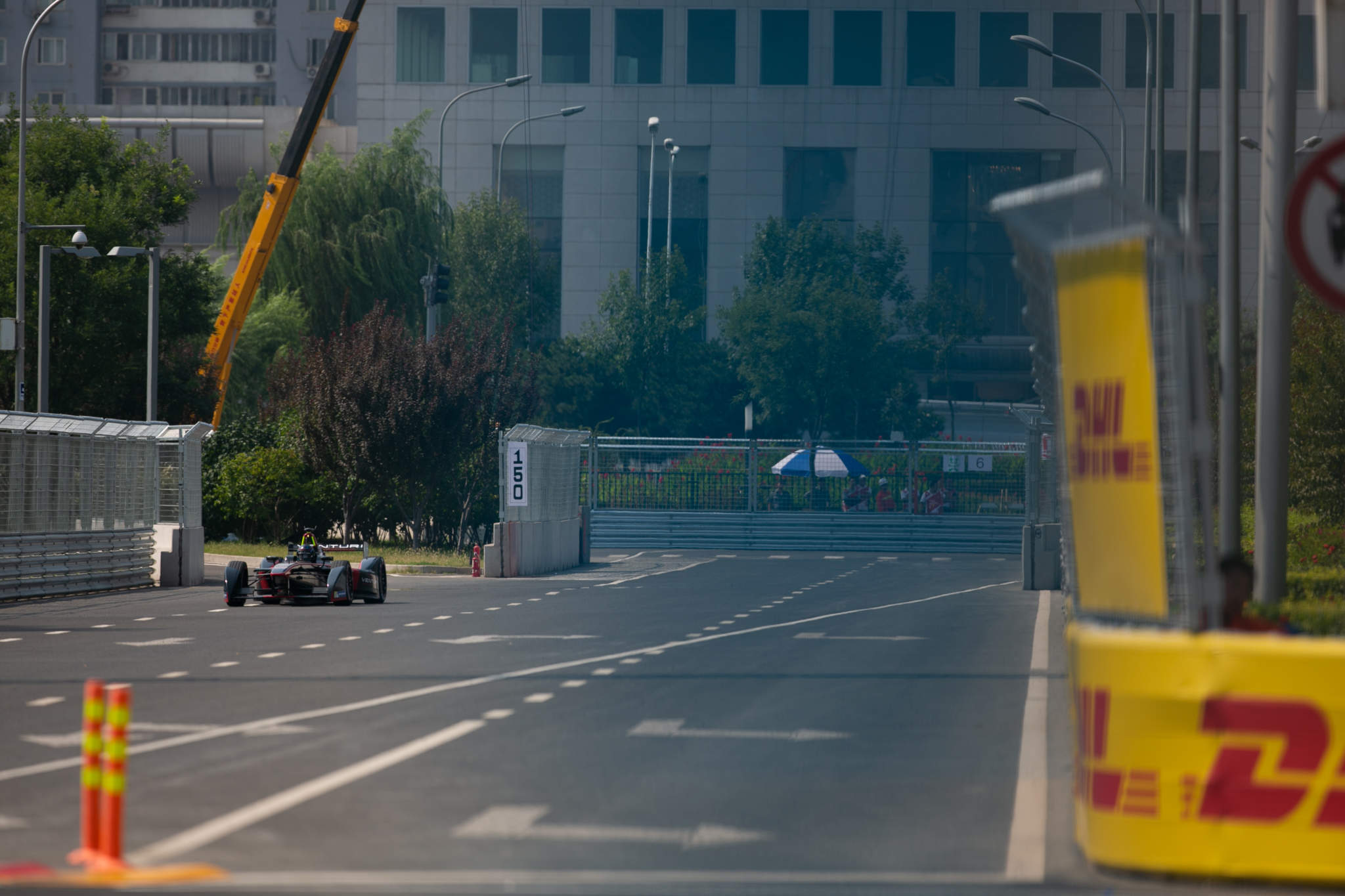 This was hardly the momentum needed for reshaping international motorsport in a new era of electric revolution.
But then, just as the cynics thought of going in for the kill, something most unexpected happened.
The sceptics, who had said it would never happen, actually started to think that what they believed was simply a dreamy box-ticking exercise could become reality, and started to listen. More than that, they actually started to believe.
What caused this is open for debate. But it is likely that a combination of series creator Alejandro Agag's natural charisma and impeccable network of political and commercial contacts started to metamorphose this crazy start-up into something with much more substance.
To give you an idea of Agag's skill and expertise, a few months prior to getting Johnson's blessing and favourable comment, he was at the famous North End Grill restaurant on the tip of Rockefeller Park in Manhatten.
Across the table from Agag was Leonardo di Caprio.
They drank vodka and ate lemon sole, while di Caprio listened intently to Agag's Formula E plans, as he told the star of Catch Me If You Can that in a few years this new series would be racing right across the bay in Brooklyn.
Not only did di Caprio agree to come to a race but he also became an initial shareholder in the Venturi Grand Prix team.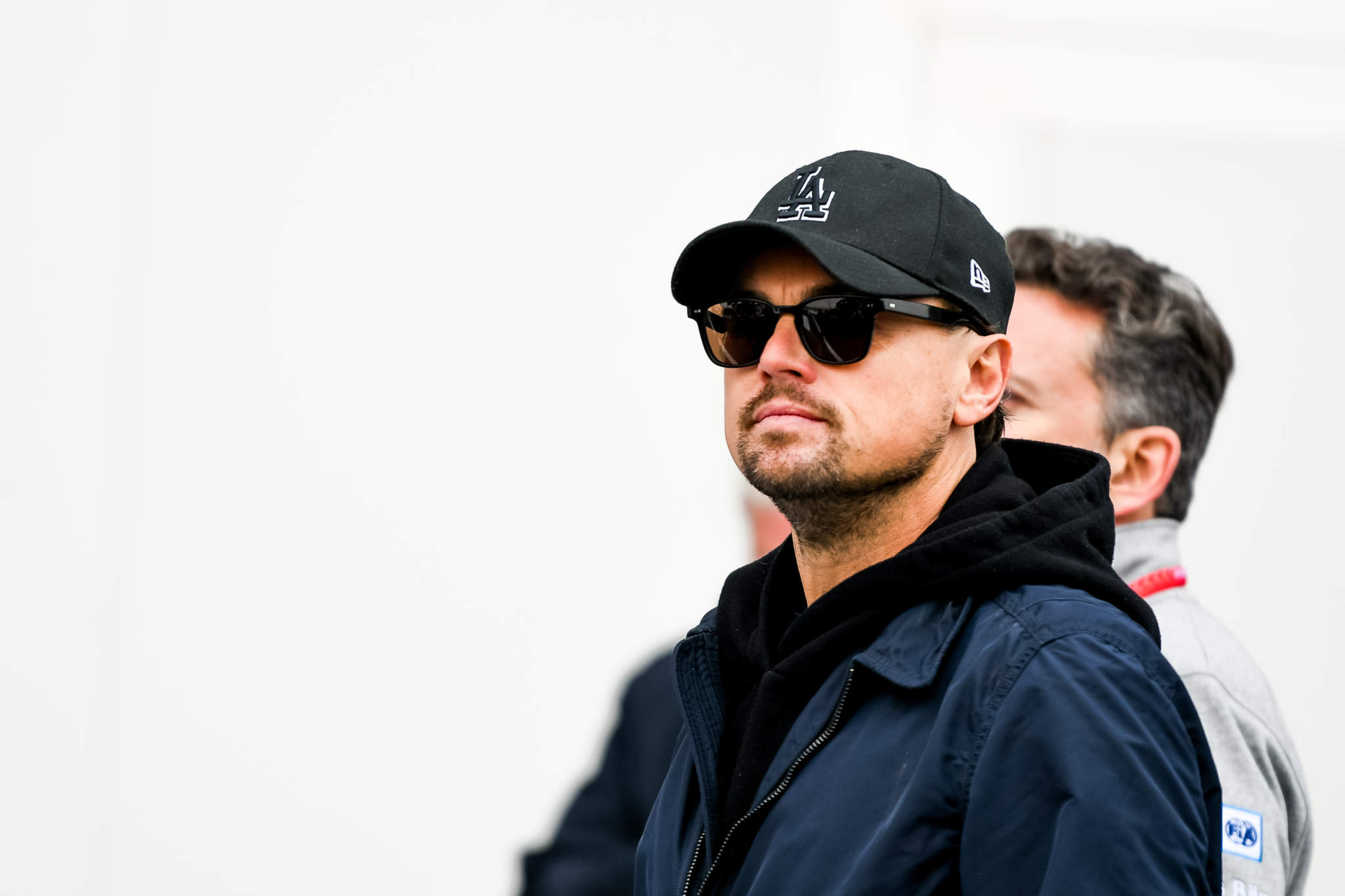 Later he would also sanction a film on the championship too, working with his collaborator on After the Flood, Fisher Stevens.
Back across the pond in London, the practicalities of hosting a race were, to a large degree, conducted by Oli McCrudden, who joined Formula E after a career organising races for old Formula 1 cars in the popular Thoroughbred Grand Prix and FIA Historic F1 championship, which ran in various guises between 1995 and 2012.
There is a neat symmetry with this weekend's 2021 return of the London E-Prix to the Formula E calendar as McCrudden is again the man in charge with his now-expanded role as cities development director.
Back in 2013 McCrudden and his then-tiny team had pinpointed several potential London locations. The Queen Elizabeth Olympic Park, a venue in and around Wembley Stadium and a portion of Hyde Park were all in the running alongside Battersea Park.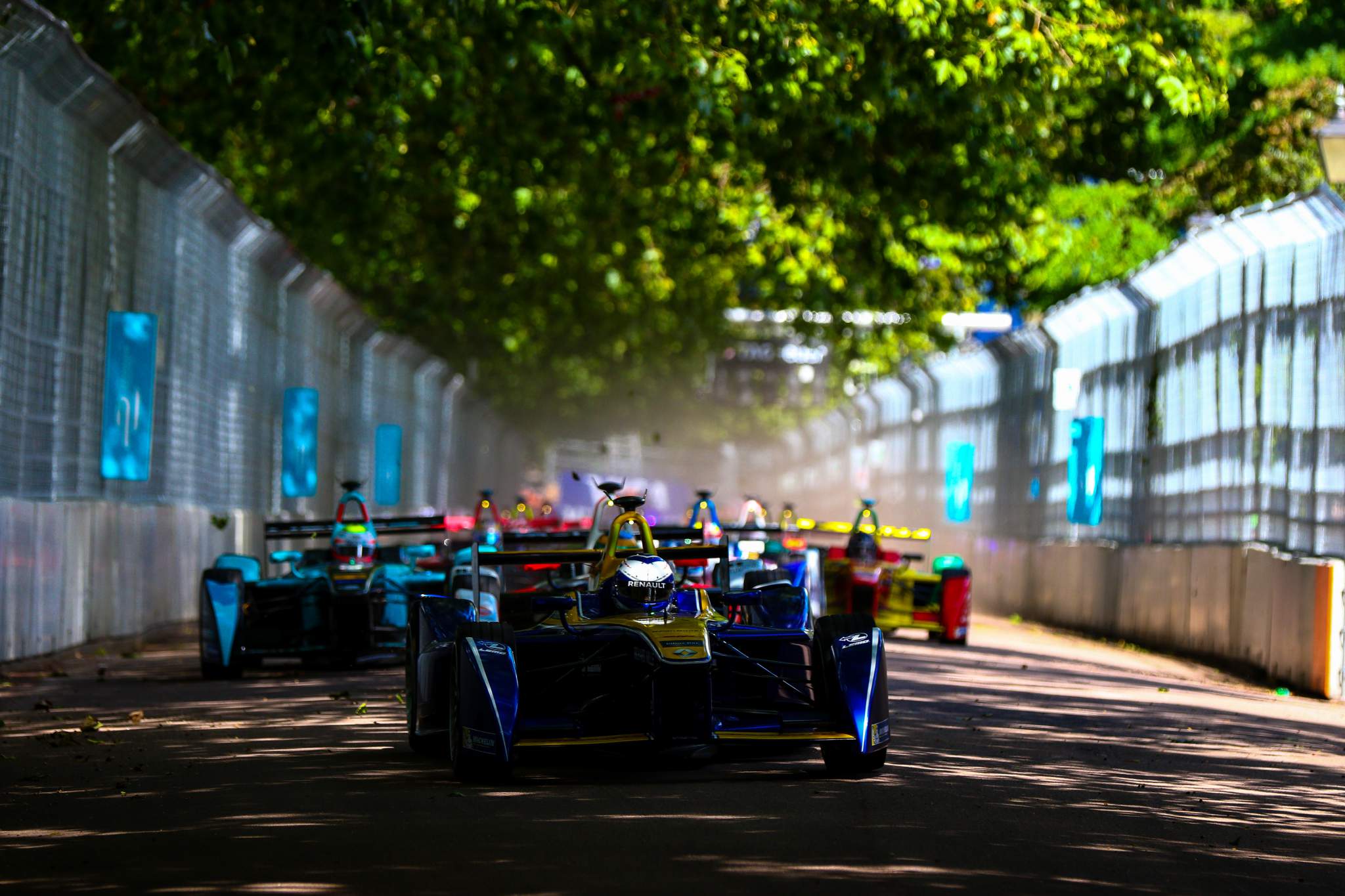 While seemingly endless hoops had to be jumped through for Formula E with organisations such as the Borough of Wandsworth's Community Services Overview and Scrutiny Committee, it emerged that not only had FIA and MSA safety officials already visited the Battersea Park site, but that Lucas di Grassi had also run one of the Gen1 Spark-Renault cars on the perimeter roads of the park in the early hours of August 14, 2014.
Di Grassi recalls the event fondly and believes it was an important moment for the nascent championship.
The Brazilian driver has been an important voice in the growth of Formula E. Agag's genius rubbed off on his protege and di Grassi has grown into an advocate for fresh technology and sustainable topics who is tantalising a new, engaged and youthful audience in motorsport and mobility.
It seemed entirely apt that he was the first to drive a mile in London in a Formula E car.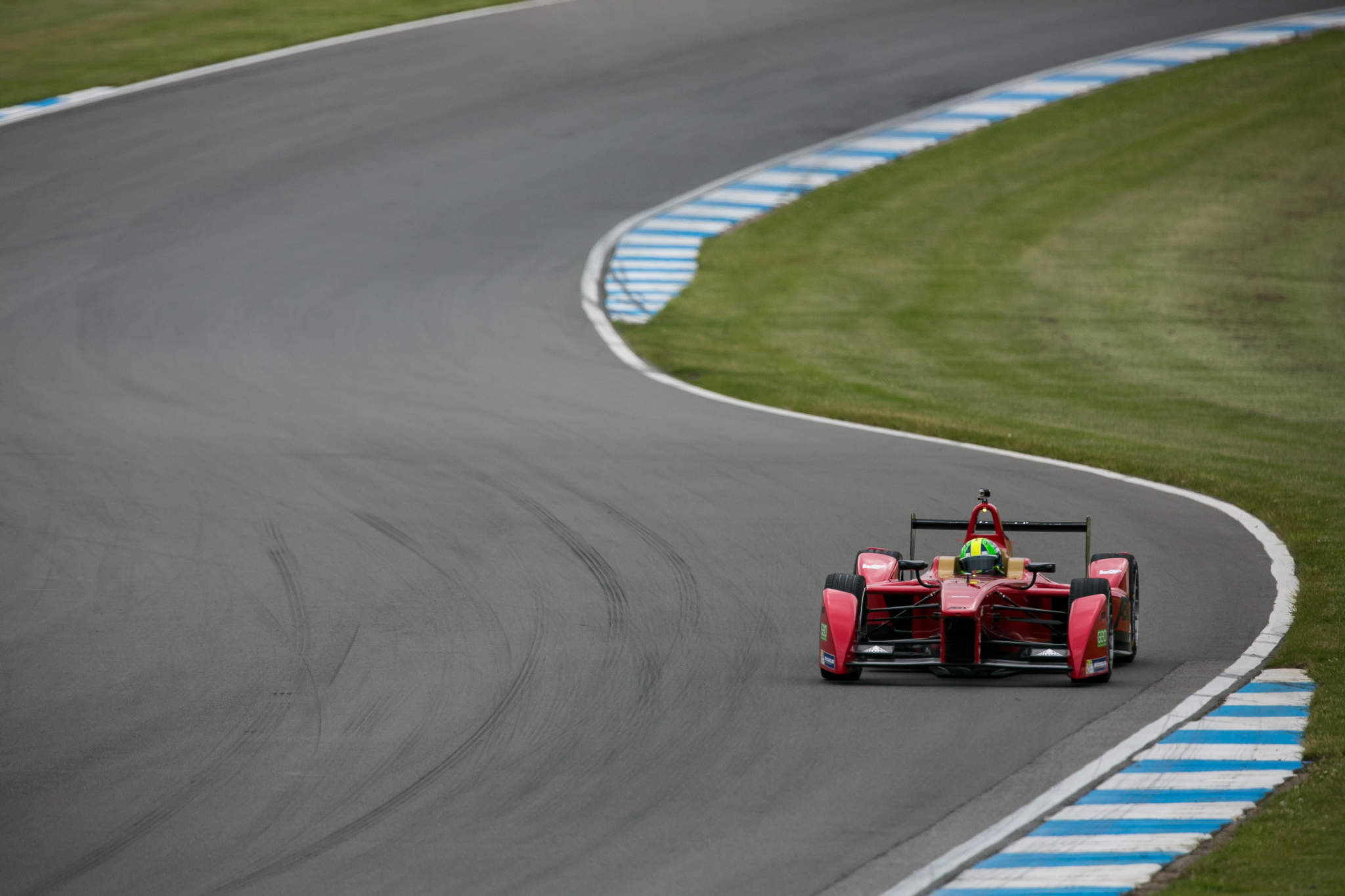 "At that stage we were running at Donington Park [pictured above] and some PR events only," he told The Race.
"So to give some evidence that this disruptive new part of the sport was actually not disruptive to people sleeping in their beds was pretty cool to do."
However, with the final sign-off to race in the park taking so long, a rival was limbering up having also been visited by the same FIA and MSA staff for a feasibility study. The potential venue? ExCeL Arena!
At this stage ExCeL (below), which would have been a similar inside and outside track back in 2015, was very much a plan B.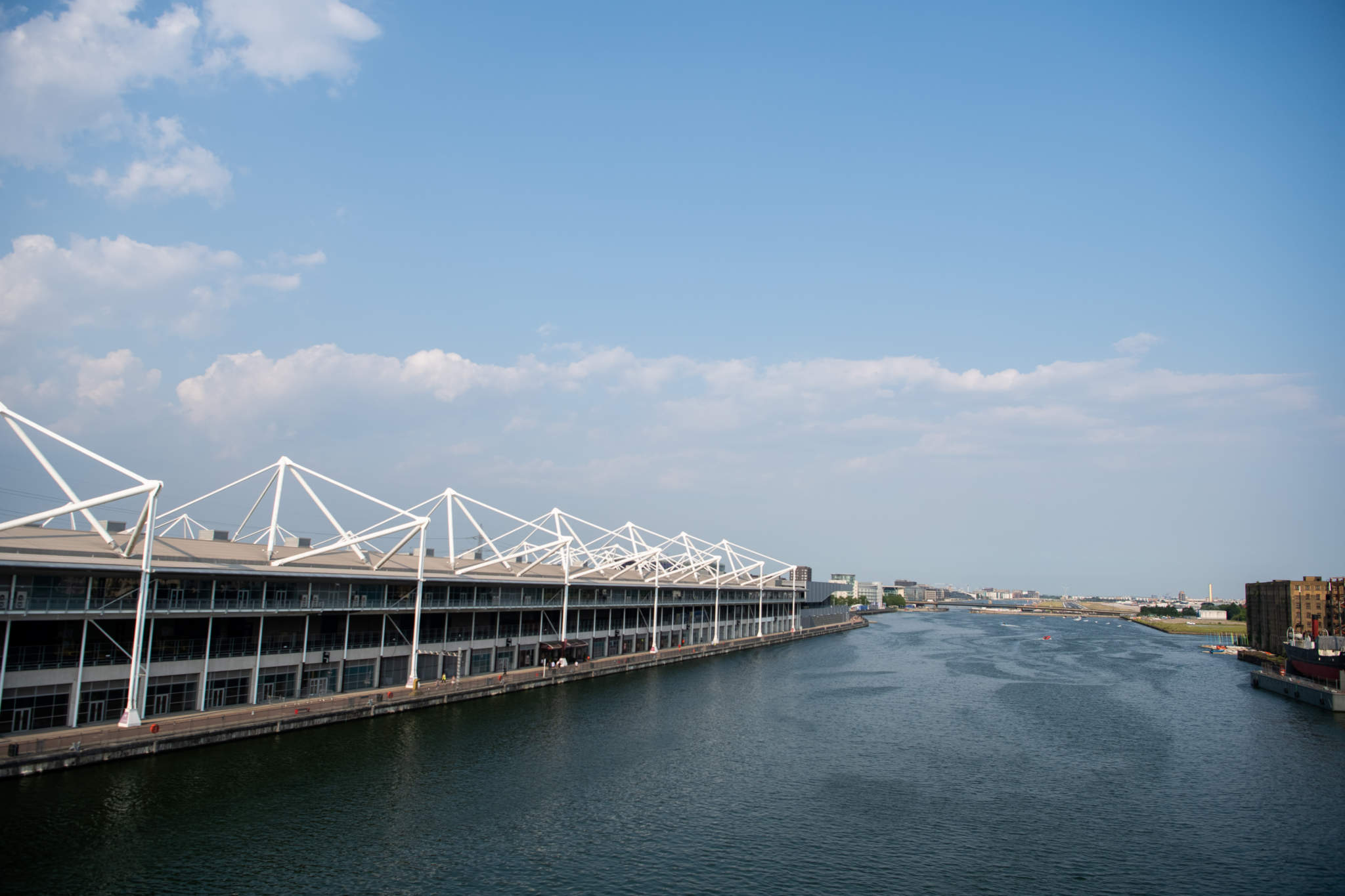 But McCrudden and his team had to try to get a credible alternative in place if the Battersea plans faltered, as they faced a decisive vote on whether the council would approve the venture.
They finally did in February 2015, five months after the inaugural championship began in Beijing. The relief was palpable but it left precious little time for Formula E to organise the first international motorsport event in London since the Greater London Trophy International F2 race at Crystal Palace in May 1972.
FEO agreed a series of controls to "protect the park from harm and to minimise the impact of the event on park users and neighbours".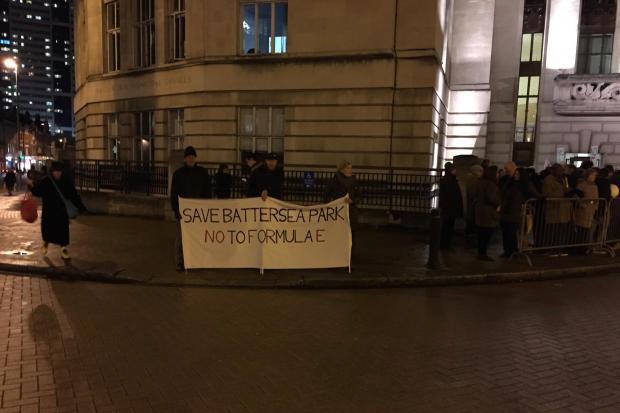 It was also agreed that following the event FEO would "quickly restore the park environment for normal use".
The two-day event planned to be ticketed for a desired 30,000 people attending each day, with agreement that the park would be closed to the public from 10.30pm on the Friday of the meeting until 6.30am on the following Wednesday.
An area was kept open to the public throughout so that "dog walkers, joggers and other local people" would still have access to a green open space.
One intriguing part of the operation included the management of a small zoo that was adjacent to the back of the grid.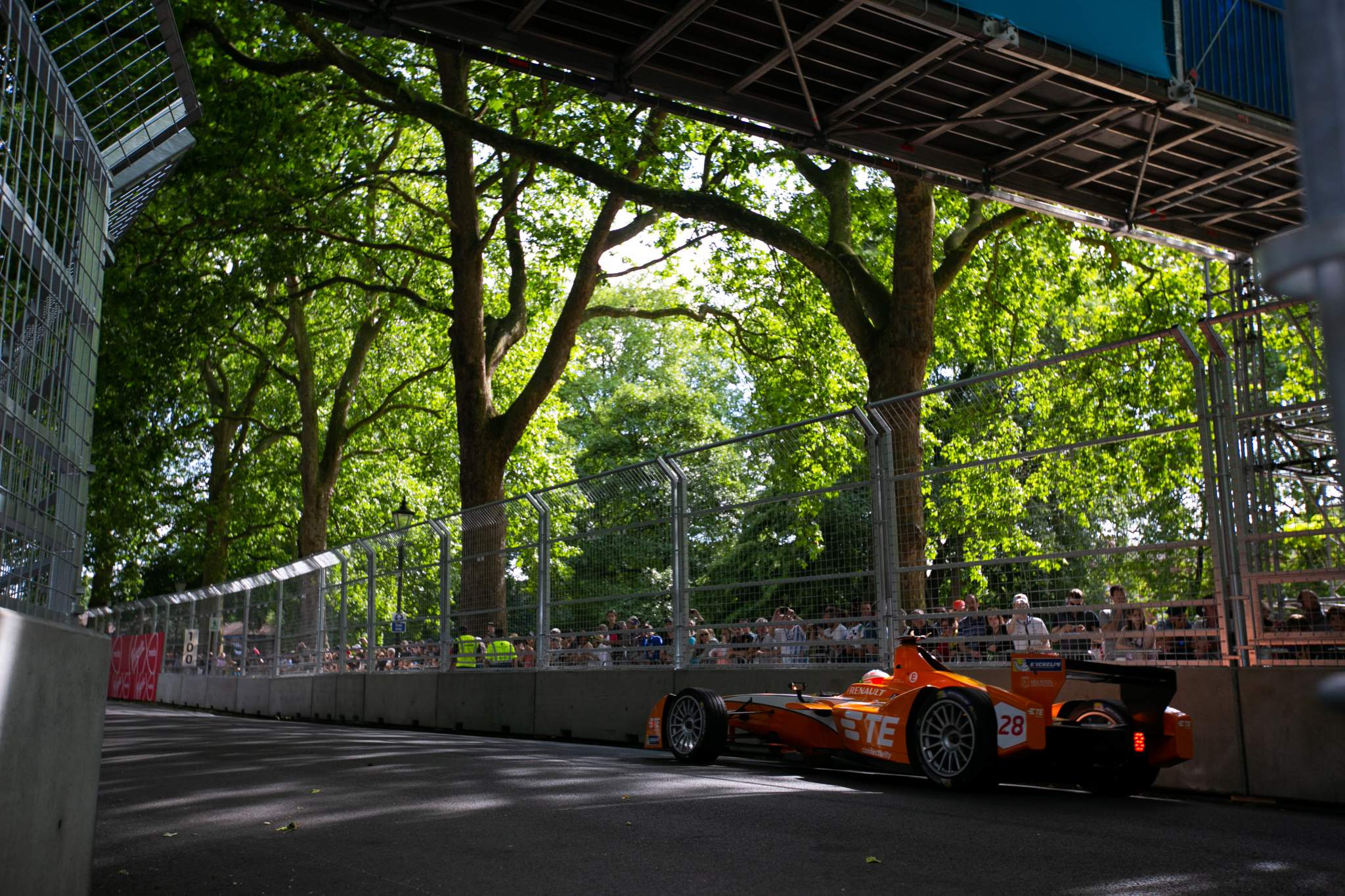 A particular worry was that local primates could be spooked by a full grid of Formula E cars launching at the start of the race, despite the relative lack of noise.
"We hatched a very cunning plan," McCrudden told The Race.
"At the Miami race a few months before Battersea, we set up some audio mics to record the sound of the start and the race.
"So for a few months before the Battersea event the zoo was playing these recordings to the monkeys every time it was feeding or play time to develop a kind of 'Pavlovian response' to the sound of a Formula E car.
"The idea was that the car would go past and the monkeys would associate it with happy thoughts and so not freak out."
This plan initially worked a treat and primate peace ruled.
That was until one of the TV helicopters unintentionally buzzed the zoo before free practice and a small primate riot broke out!
"It was one of those moments when you just put your head in your hands," recalled McCrudden.
The first London E-Prix took place on the final weekend of June 2015. Amid the bandstands, the leafy side roads and quaint ice cream stalls there was a gentle buzz.
Come race day, the paddock was pulsating with a surreal mix of celebrities, such as Black Eyed Peas star will.i.am, future music equipment packing box contortionist Carlos Ghosn, an animatronic polar bear and rent-a-royal Sarah Ferguson.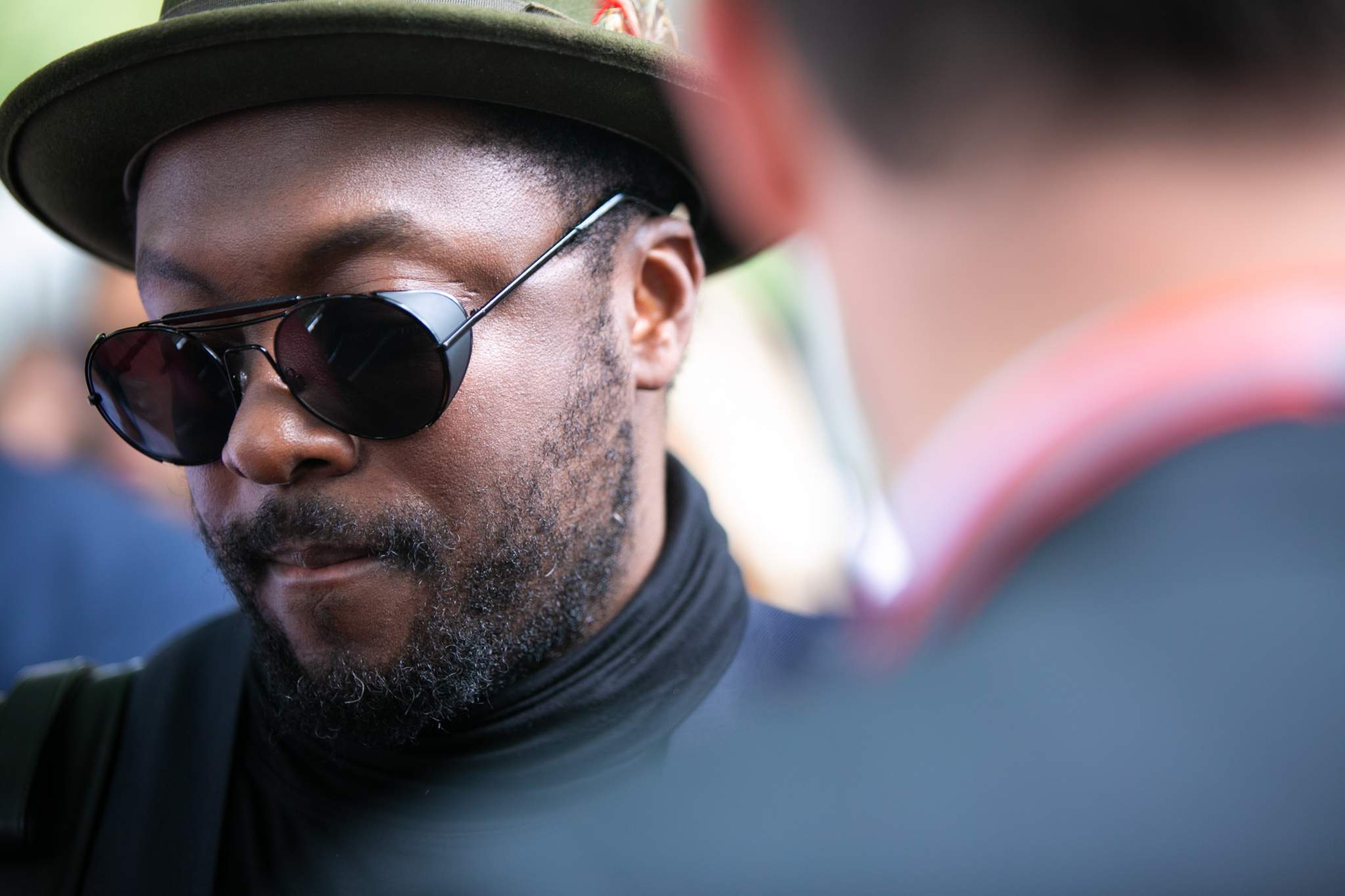 The race went off smoothly but the build of the track had been a difficult one. Additionally, the carriageway had to be ground down so a sizeable bump, which Venturi's Stephane Sarrazin described as like "racing on a black run at Kitzbuhl", could be smoothed out.
This occurred between practice sessions on Saturday morning when the bump had contributed to a suspension arm breaking on Jerome d'Ambrosio's Dragon Racing car.
The FIA and Formula E jointly elected to move the barriers to alter the trajectory of the cars at the first turns and avoid the bumps. While this worked it also narrowed the track too severely and instead a grinding machine was deployed to smooth the surface to an acceptable degree.
But it was not this which had ramifications for the planned second visit to Battersea Park, set for July 2016. Dissenting voices from the Wandsworth borough had started to be heard before and after the first race.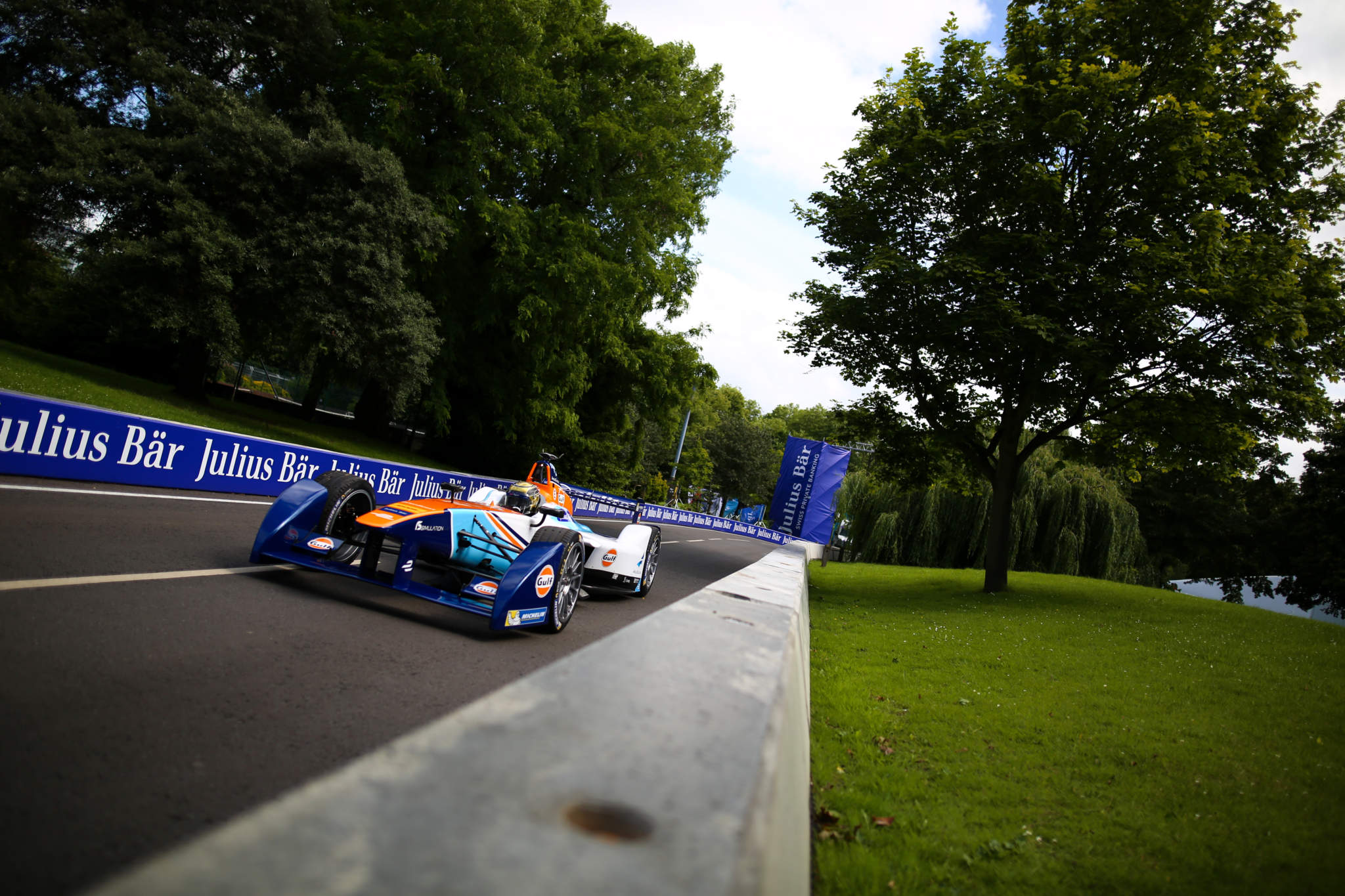 Their objections ranged from a few broken branches on trees to the fact that the breakdown of the event stretched for longer into the following month than had been forecast. This caused some added disruption for locals and added to some ill-will when it came to securing the second event.
One of the unhappy locals was Dr Phyllis Conners, who told the local Wandsworth Times newspaper in November of 2015 that said she had been awoken by lorries prior to the event.
"The three weeks before the race began it was 'clang, bang, clang, bang' from 7.30am until 10.30 at night," she said.
"It was unrelenting noise like I have never heard."
The protests were heard but in reality they came from a minority of residents.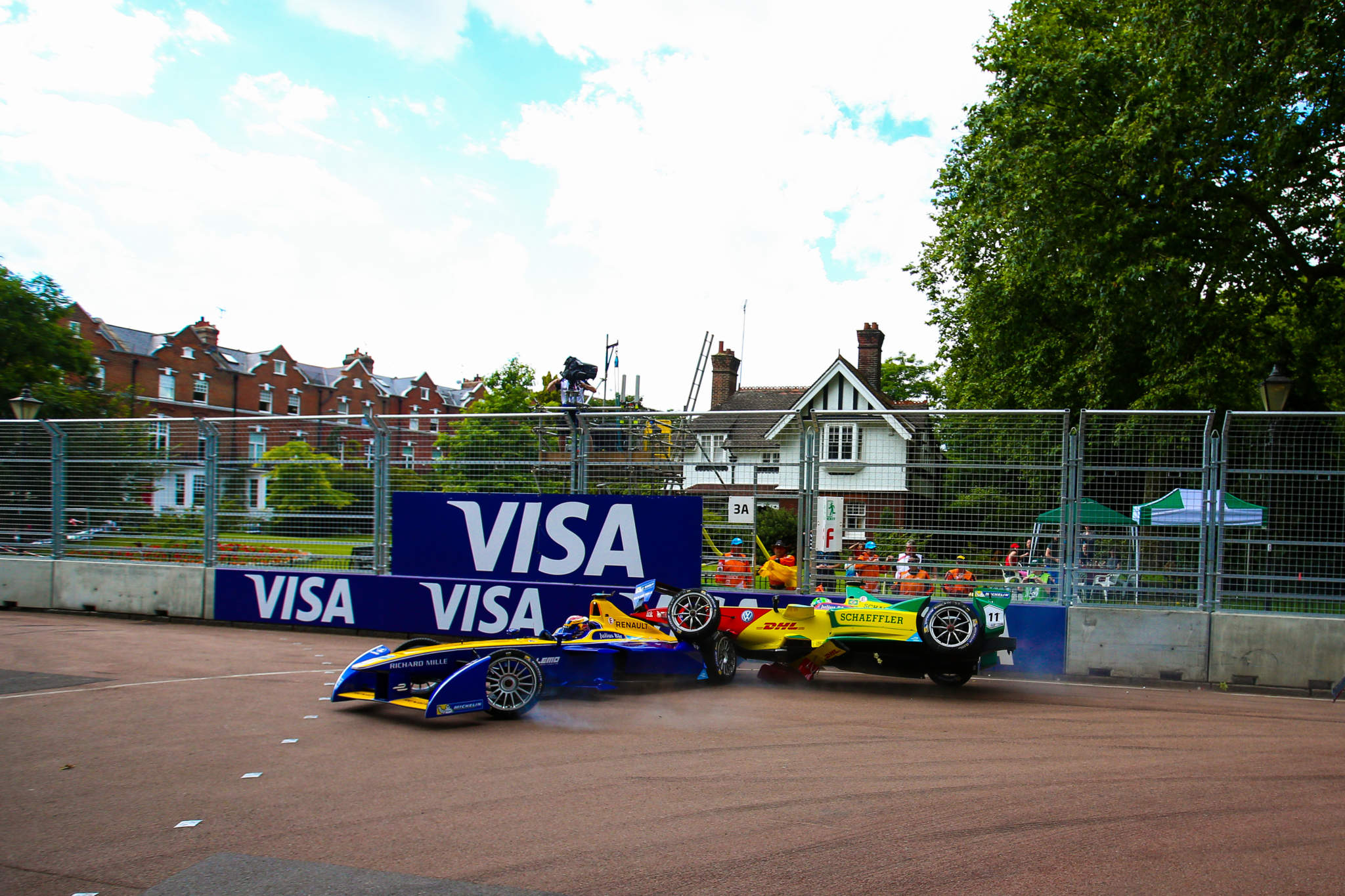 A break clause in the deal with Formula E was not triggered and the second race was finally sanctioned in the monthly Wandsworth Council's Community Services Overview and Scrutiny Committee meeting held in November 2015.
The second event was made infamous by the title-deciding collision between Sebastien Buemi and di Grassi but already Agag was thinking bigger and looking at a potential genuine city centre London race.
While some exploratory discussions were held with various parties, the likelihood of a race up The Mall and around Horse Guards Parade was always more of a dream.
That didn't stop some national media sports outlets biting.
Among them was The Times, which proclaimed it seemingly as fact to the general confusion of others.
"It has been Bernie Ecclestone's dream for decades, a grand prix around the streets of London past some of the most famous monuments and buildings in the world," the newspaper proclaimed.
"Now it has come true, but this will be no gas-guzzling, screaming event to wake the neighbours at Buckingham Palace but a grand prix for environmentally friendly electric cars."
In the real world, Formula E was now facing the highly likely prospect of having no race in its home country for its third season in 2016/17.
The Battersea Park dream was over and although Agag personally believed the park did not represent the championship's city centre DNA, most of the paddock was sorry to see it go.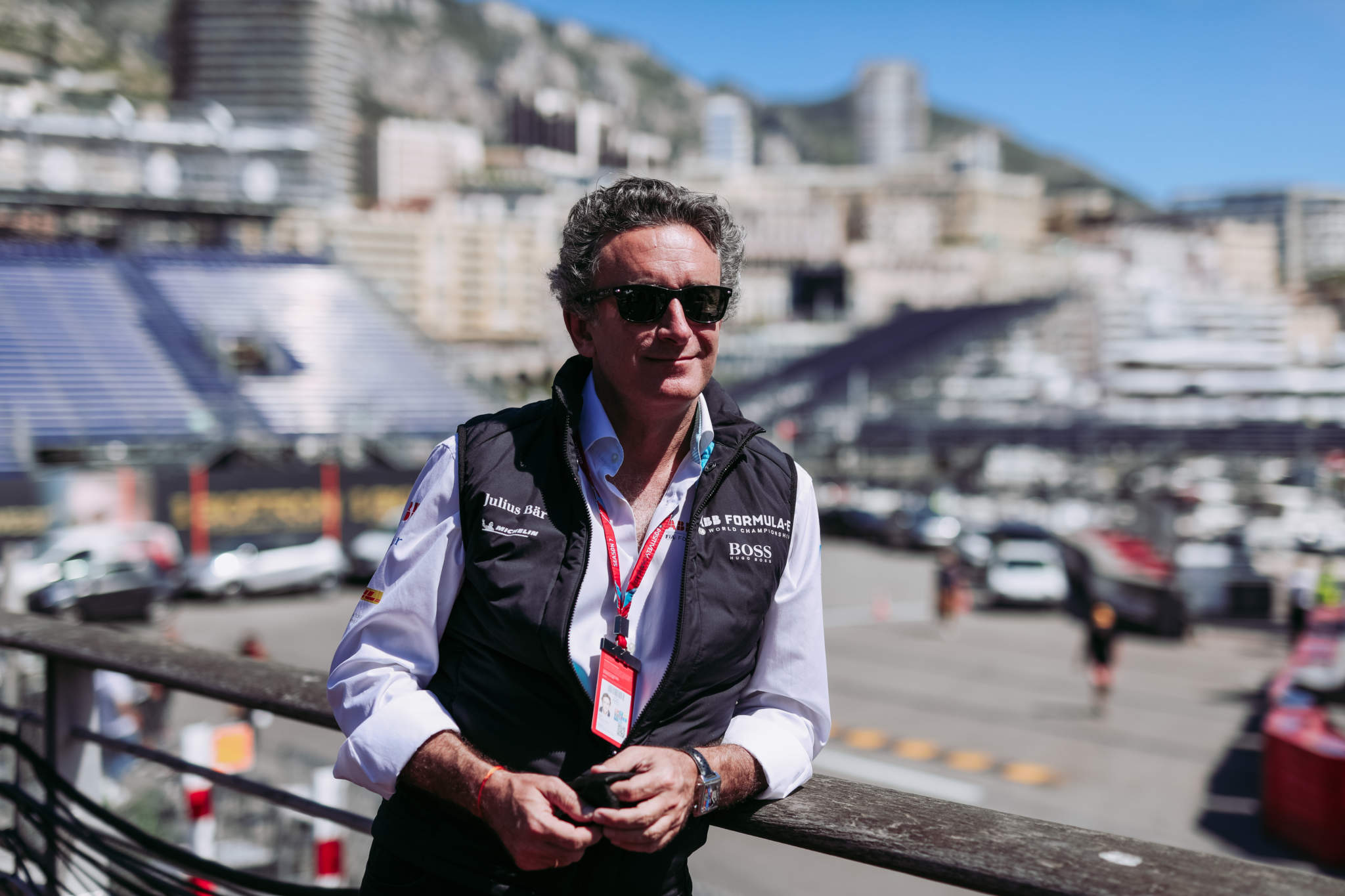 The reason was relatively simple.
A deal between Formula E and Wandsworth Council was reached in the spring of 2016, essentially as a compromise for the all-electric championship keeping its season-two finale.
A judicial review into Wandsworth Council's threat to scratch the 2016 event was dropped after the Battersea Park Action Group (BPAG) further protested the event taking place.
Their main gripe was they believed that the Formula E race was inherently unlawful, as they claimed it contravened the Greater London Parks and Open Spaces Order 1967, which outlaws such events where they occupy more than one-tenth of an open space.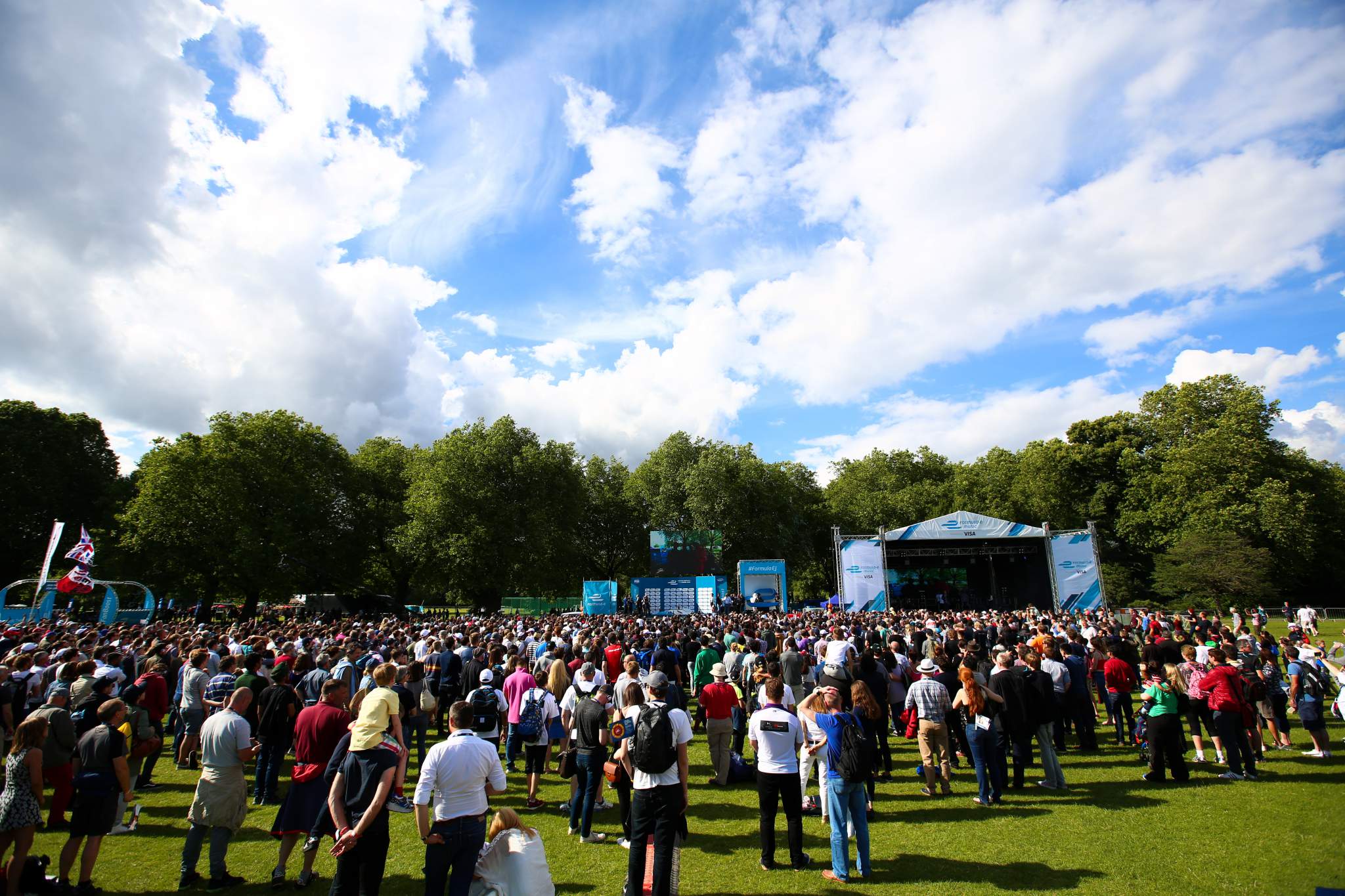 BPAG launched a legal action against the event but this wasn't heard in court after the deal to curtail the race a year early was pushed through.
There followed rumours of an E-Prix in Manchester or Birmingham but apart from the odd over-excited councillor, these were mostly pie in the sky ideas.
While rumours would often flare up in-and-around a potential new home for the London E-Prix, it wasn't until the spring of 2019 that one started to become reality.
As Formula E headed to Mexico City that year, the plans to race inside and out of the ExCeL Arena in London's historic Royal Docks area were reanimated after being largely dormant for four years.
Good morning from London ⚡️

🇬🇧 2021 @Heineken #LondonEPrix pic.twitter.com/vRmknhII9l

— ABB FIA Formula E World Championship (@FIAFormulaE) July 23, 2021
The deal, which is believed to be for five years, would begin with a race on the final weekend of July 2020 through one of the vast exhibition halls.
COVID-19 put paid to those plans as the venue became a large-scale hospital and treatment centre to care for and treat those affected by the pandemic.
But exactly 12 months later the races will happen on a much modified track, albeit with vastly reduced spectator numbers due to the knock-on effects of the pandemic.
Your track guide to the @Heineken #LondonEPrix double-header this weekend at @ExCeLLondon!

What are you most looking forward to about this unique track? 💭 pic.twitter.com/846uTNWSL3

— ABB FIA Formula E World Championship (@FIAFormulaE) July 21, 2021
It all started six years ago with the then London Mayor being shoehorned into overalls and let loose on the Battersea Park circuit.
Formula E has come a long way since those curious days, when its at times fancifully positive outlook seemed as likely as the wedged-in incumbent of the Spark-Renault's prospects of absolute power.
The sporting and political worlds move in mysterious ways. For the London E-Prix, its slightly irascible history is set for at least one more significant chapter starting this weekend.