It's easy to forget during the Alex Palou affair just how many were impacted.
Yes, this is motor racing and there are bigger problems in the world, but the situation left a path of uncertainty in its wake for so many people.
Felix Rosenqvist was one of those people. He's been in limbo waiting for McLaren to decide on its IndyCar driver line-up, which could have included Palou in his place.
Rosenqvist's story has been complicated further than just a simple case of 'driver waiting on seat'. Confusingly, earlier this year McLaren announced Rosenqvist had signed a new deal, which wasn't strictly the case.
It had an option on Rosenqvist until September 30 for 2023. Knowing he didn't have to accept an offer to race for McLaren in Formula E, Rosenqvist must have been busy thinking about alternatives and making sure he had a place in IndyCar.
However, he's remained calm and always believed that his first option – staying with a team he's grown to love as family – would be the one he'd get.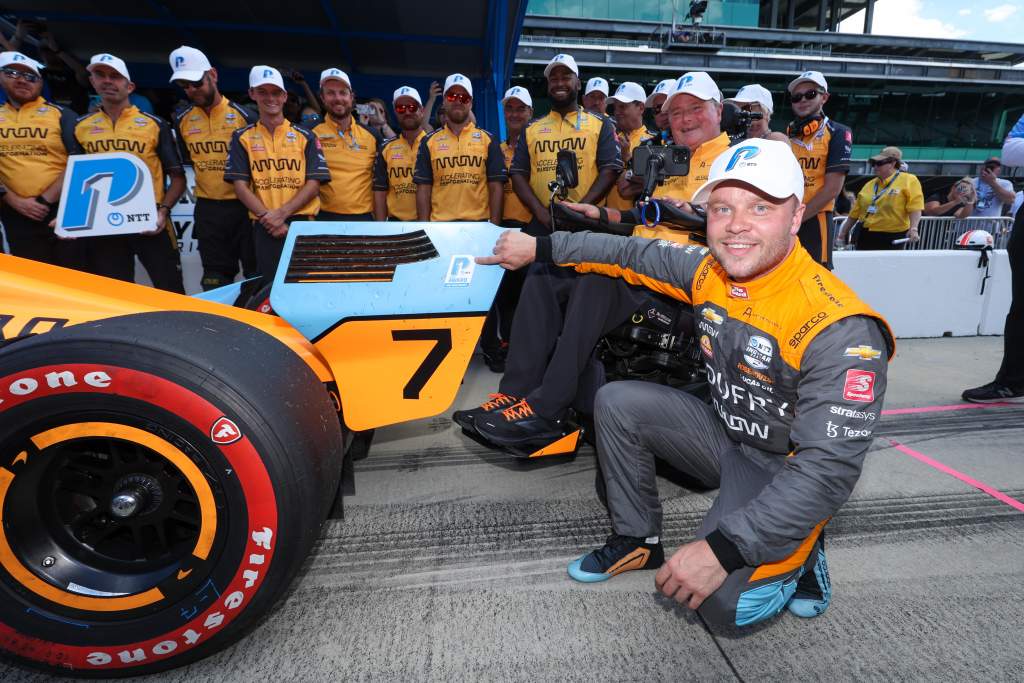 "I've kind of had a good feeling about it the last couple of months," Rosenqvist tells The Race in an exclusive interview on the day of his Arrow McLaren SP 2023 announcement, which had swiftly followed the news that Palou would be staying at Ganassi.
"Obviously a bit of a hurricane of things happening at some points during the year, but I feel like it's mostly been under control and the conversations with Zak [Brown, McLaren CEO] have always been good.
"We've kind of been talking on a weekly basis to keep track of everything.
"Obviously, this was Plan A, but even Plan B and C looked pretty good so I wasn't super worried. But I'm just stoked that the thing that I wanted to happen, happened.
"That's to stay with AMSP, continue with the same organisation, and the great people I've got to know, for the past couple of years, and yeah, just continue to work.
"It's kind of a unique situation for me to go into the third season in a row with the same team, I think it's something that will really be good for me and growing to three cars next year, I think it's just a really good place to be. So yeah, man, super, super excited."
Obviously, 2021 was a nightmare first season for Rosenqvist and the team, with errors from both sides as well as the car being a really difficult one to drive, which led to a shocking gap between the Swede and his team-mate Pato O'Ward.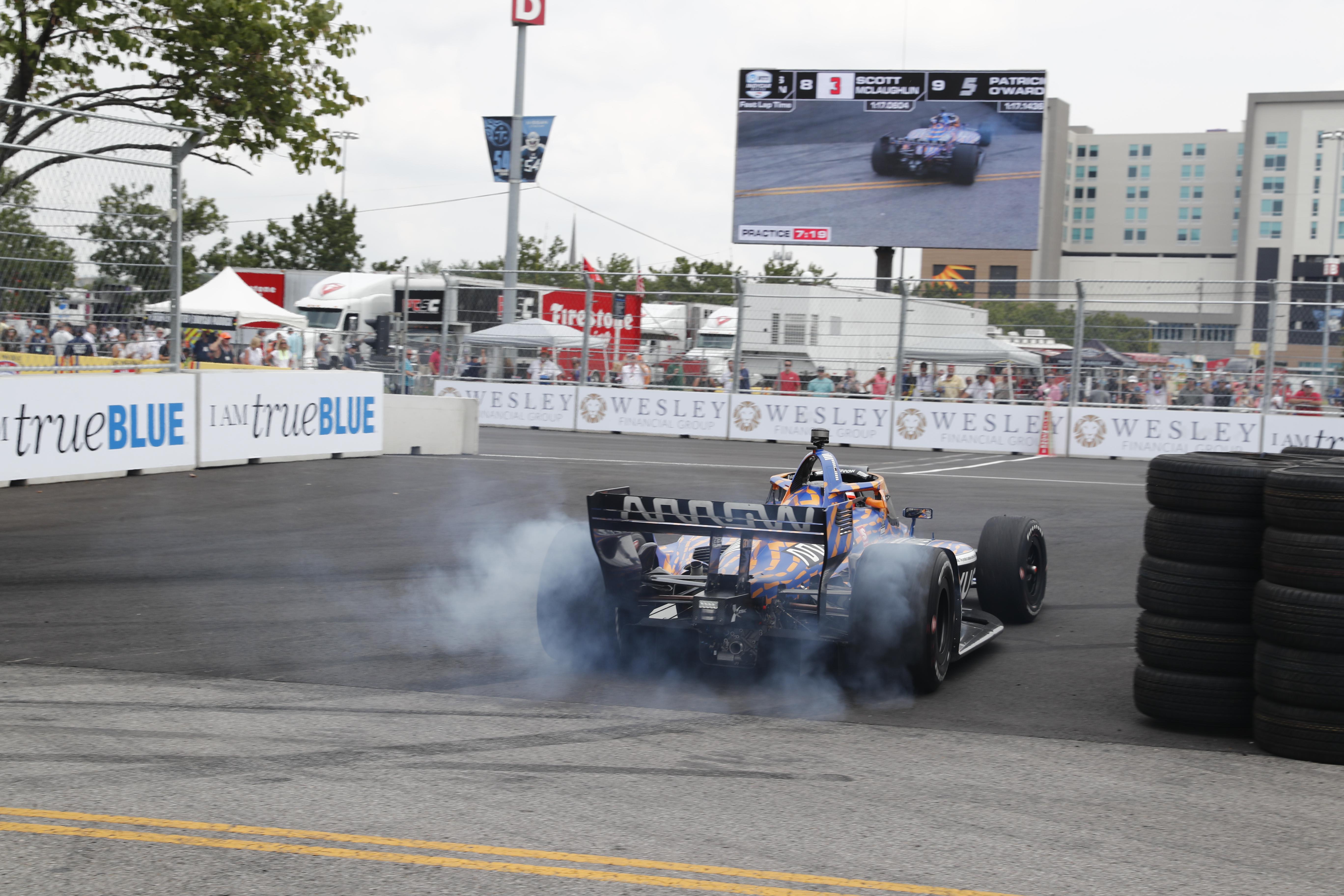 Arrow McLaren SP – to its enormous credit – brought a much better car for 2022 with help from a drivability upgrade from Chevrolet, but the start of the year was a struggle for Rosenqvist and the team, Rosenqvist adapting to the car and the team making some small errors in things like pitstops.
As soon as May rolled around though and the pressure to perform for his future hit, he stepped it up a gear and was a potent package for most of May. The reward was 10 top-10 finishes in 13 races, including his first podium for the team, taken at Road America.
So having jumped from 21st to eighth in the championship over the two seasons, Rosenqvist feels it would have been a shame not to see what's possible in a third season with a team – something he last had back in European F3 with Mucke (although that particular season didn't go very well, as he finished eighth).
"The journey from the beginning of 2021 to now has been a progressive trend upwards,' he adds.
"Beginning of this year, still had some flaws, some on my side, and some things that I couldn't really control, but the trend has for sure been pointing upwards, ever since I joined the team.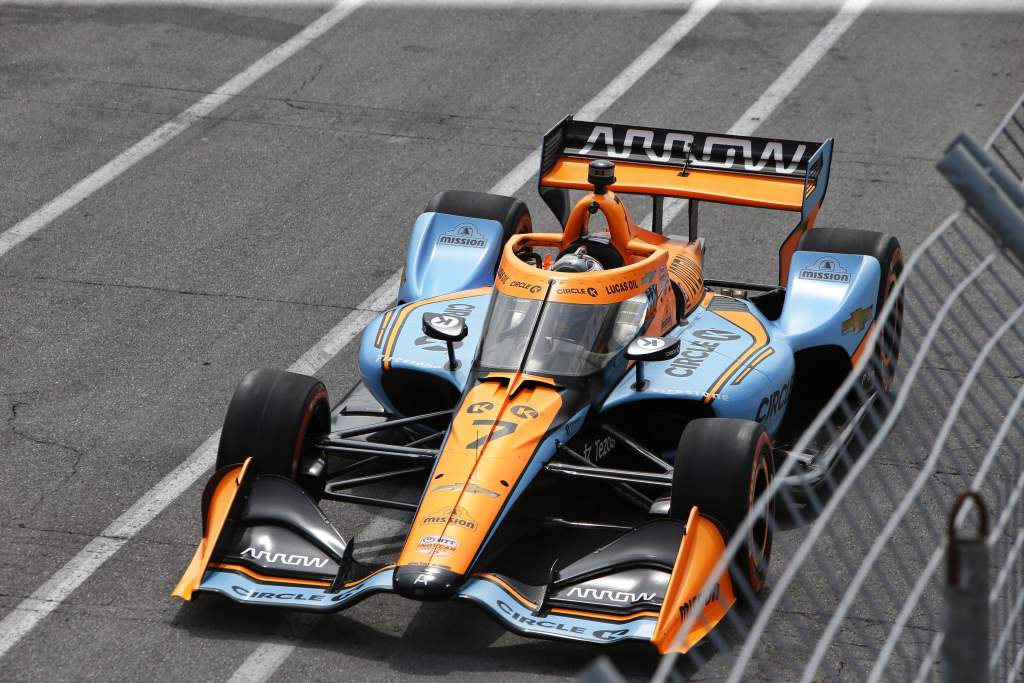 "That's why I made it really clear to Zak as well, that I really want to stay and continue, because I just know that next year – with the team continuing to grow and me having this momentum – is just going to be a really good mix.
"It would be a shame to just kind of start over somewhere, again, and with a new team, or in a new series or something.
"I would be ready to do that. But it's obviously optimal when you can just continue to grow where you are."
Even if McLaren found itself with no ride left for Rosenqvist, there's little doubt he would have stayed in IndyCar. That was always his preference.
He's come to love the way of life in America, he enjoys the group of drivers he hangs around with and he loves the challenge that the tricky-to-drive IndyCar offers.
Perhaps the ultimate expression of how much someone loves IndyCar though is if they've hopelessly fallen in love with the Indy 500, and that certainly seems to be the case with Rosenqvist. Perhaps even more so after seeing the reaction his compatriot Marcus Ericsson got for winning it this year.
"I was actually thinking about that just now," he says about being guaranteed another chance at the 500.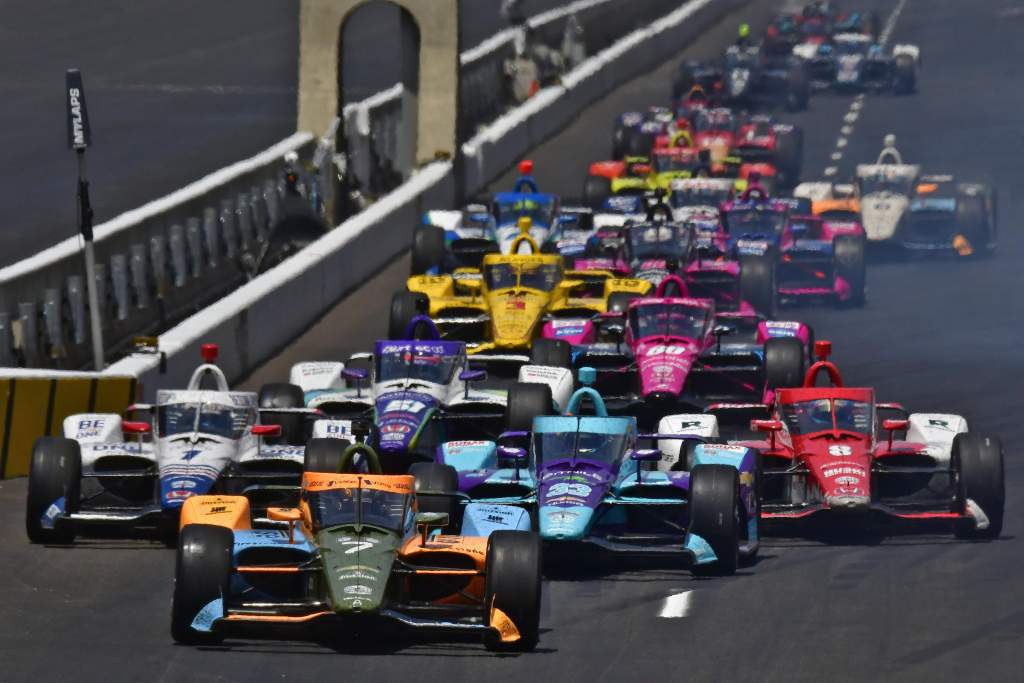 "The fact that we have Alex [Rossi, joining in a third car for 2023] with us now, he's a 500 winner, and he's gonna bring a lot to the table and we're really curious to hear what he has to say about the car and how he's used to operating.
"And not only for the 500, it will be huge for the whole season.
"Coming back there, the 500 is probably the race where you look, historically, our team has just come better and better and better.
"This year, we were definitely the second-best team there, with three cars. As a smaller group than, let's say, Penske, Ganassi or Andretti, we were able to really do a super job there this season.
"That's one that I'm really excited to get back to. Also I just feel like, every time I come back there, I just do better and better and to have been fighting for the lead and leading laps and stuff this year, it's just bringing so much more confidence coming back for another try."
It's been a rollercoaster ride for Rosenqvist to get to this point. Having seen what happens to drivers dragged through this situation it's easy to feel some sympathy for him and the other drivers who will now fall into their teams for next year in a Palou-triggered domino effect.
But it does beg the question – after all this, is Rosenqvist not worried that the same thing will happen next year, that McLaren might again go after Palou or another big-name star to add to its ranks and leave Rosenqvist in limbo?
He doesn't quite see it that way and thinks next year might be easier because of the format of his contract.
"Every contract runs out eventually, right?" he says.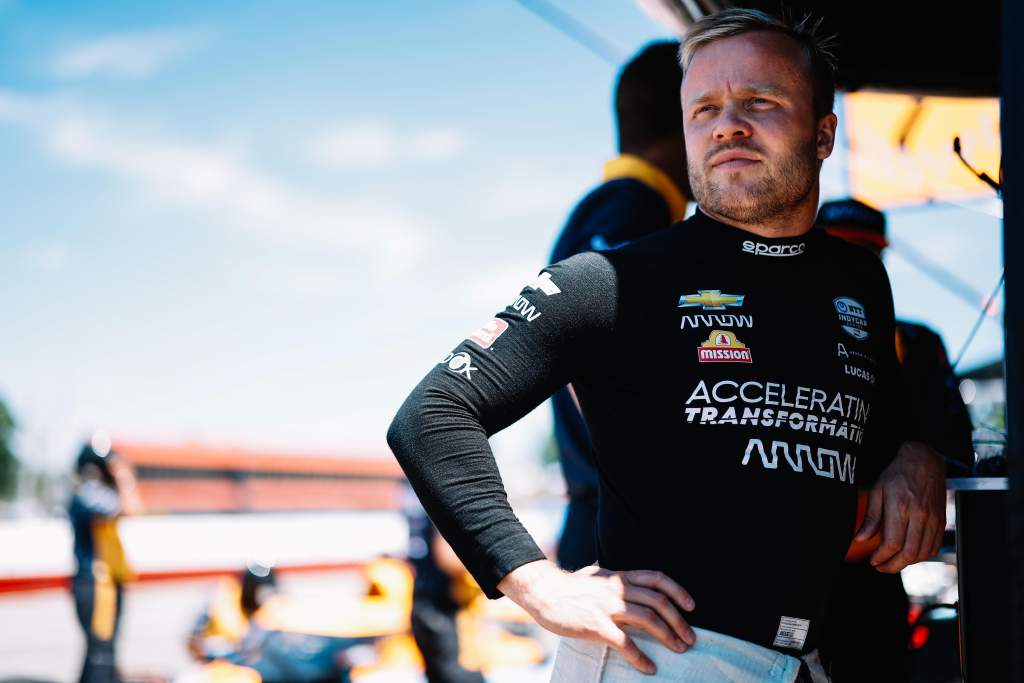 "I think it's different, because this year it was an option in place, which the team has taken. That always creates uncertainty. Are they gonna take it? Are we gonna renegotiate something? Are they not gonna take it?
"There's so many scenarios in the air, that creates question marks when you have that.
"Going into next year, it's pretty clear, once it's done, it's done. And then if we have a good season, hopefully, we'll do another deal. And it's so much more clear.
"I think that's kind of how you want it to be. I would love to have two years, but I'm also very happy that I'm staying another year, I get the chance to prove myself and to deliver.
"I feel confident going into it and just stronger than ever really. I'm not really worried about the future – in a way, you deliver, you perform a little bit higher when you have to."
Rosenqvist backed up that statement – that you improve under pressure – in May. He flourished when his future was on the line while Rinus VeeKay – then linked to Rosenqvist's seat – struggled.
Perhaps the combination of knowing his future is uncertain for another year, plus the development of the car and the upturn in results this season, will produce a potent result for Rosenqvist.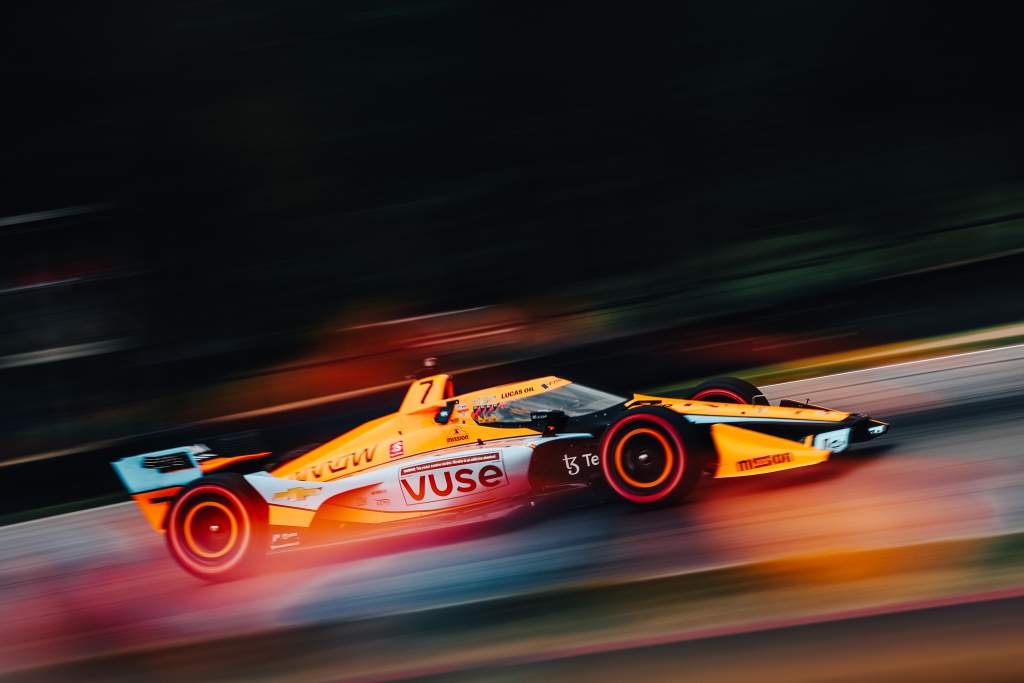 In many ways this will be his toughest season yet. While he proved in Europe and in Formula E that he is an elite talent, he only has one win in four years of IndyCar racing and it's certainly taken time to adapt.
Next year he'll have that pressure again, and he'll have another elite team-mate in Alexander Rossi to beat as well as the sensational O'Ward.
That's a lot to ask of Rosenqvist, but he believes he's capable of mounting a charge and fighting for a championship. And there's no doubt he'll have to be at his best in a big 2023.