The contentious new rule that means Formula E teams will have to field a rookie driver in two free practice sessions in the 2023 season has opened up opportunities for new drivers.
The Race revealed yesterday that the move is less than popular with the majority of teams. Nevertheless, the clamour will begin to get new prospects signed for the runs which are expected to occur later in the season, with the Berlin and London rounds in April and July respectively likely to be when the majority of the testers appear.
Previous Formula E rookie sessions have featured 'experienced rookies' such as Paul di Resta, Filipe Albuquerque, Harry Tincknell and Daniel Juncadella being tried out.
FIA grade C licensed drivers, with proven experience in single-seater categories, 'may be authorised with the prior approval of the FIA' for the practice runs according to the new 2022-23 sporting regulation (article 64.7).
Some teams are likely to again go for experienced professionals to minimise what they see as a risk with using drivers yet to start a race in Formula E. However, the spirit of the regulation is clearly to try to find new talent with the prospect of one day racing in Formula E
We've chosen six drivers that we believe would not only be an asset to Formula E teams but are also readily available to plug in to the new Gen3 cars for the runs next year.
Linus Lundqvist
Age: 23
Racing status: Free agent
CV standout: 2022 Indy Lights champion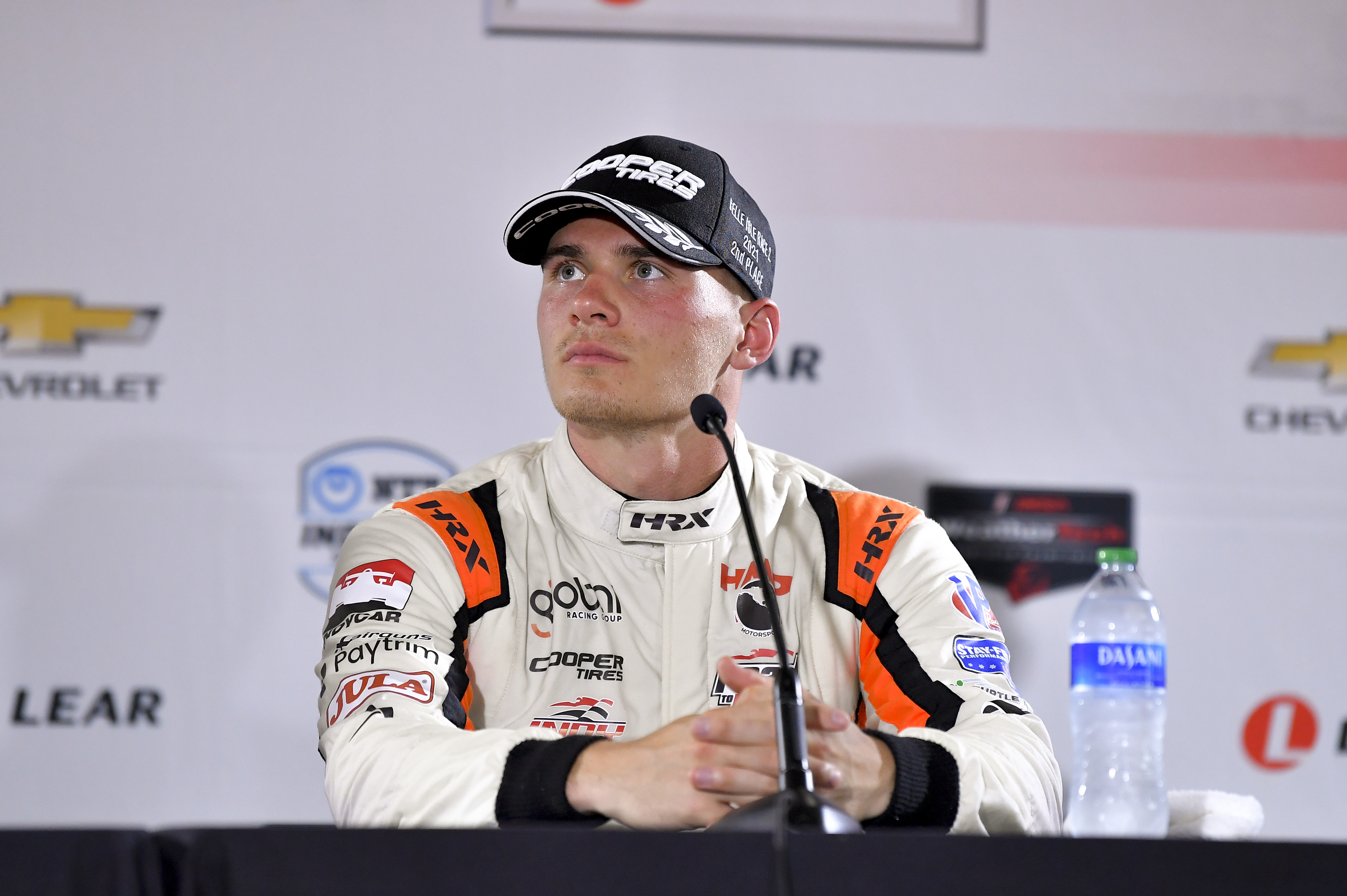 Photo: Road to Indy
Reigning Indy Lights champion Linus Lundqvist would appear to have little if any chance of making it on to the IndyCar grid full-time next season – mainly due to a reduced Indy Lights prize pot and his lack of significant private backing – and seems primed for a move away from the US.
The Dale Coyne IndyCar seat he once looked a prime candidate for appears to have been taken by Formula 2 graduate Marcus Armstrong, but Honda does like Lundqvist, so Super Formula looks like his prime destination at the moment.
However, his career uncertainty could lead to him emerging on manufacturers' radars for some Formula E action as well.
Lundqvist did test an Andretti IndyCar last year and the team enjoyed having the 23-year-old around, so there's one potential link to an FE squad there. Lundqvist has been noted for his old-school approach of knocking on the doors of team bosses to engineer career opportunities, handling most of his US-based contract talks himself.
Moving back to Europe for the first time since 2019 may have benefits for Lundqvist even though he's loved the States.
Jonny Edgar
Age: 18
Racing status: Free agent
CV standout: 2020 ADAC F4 champion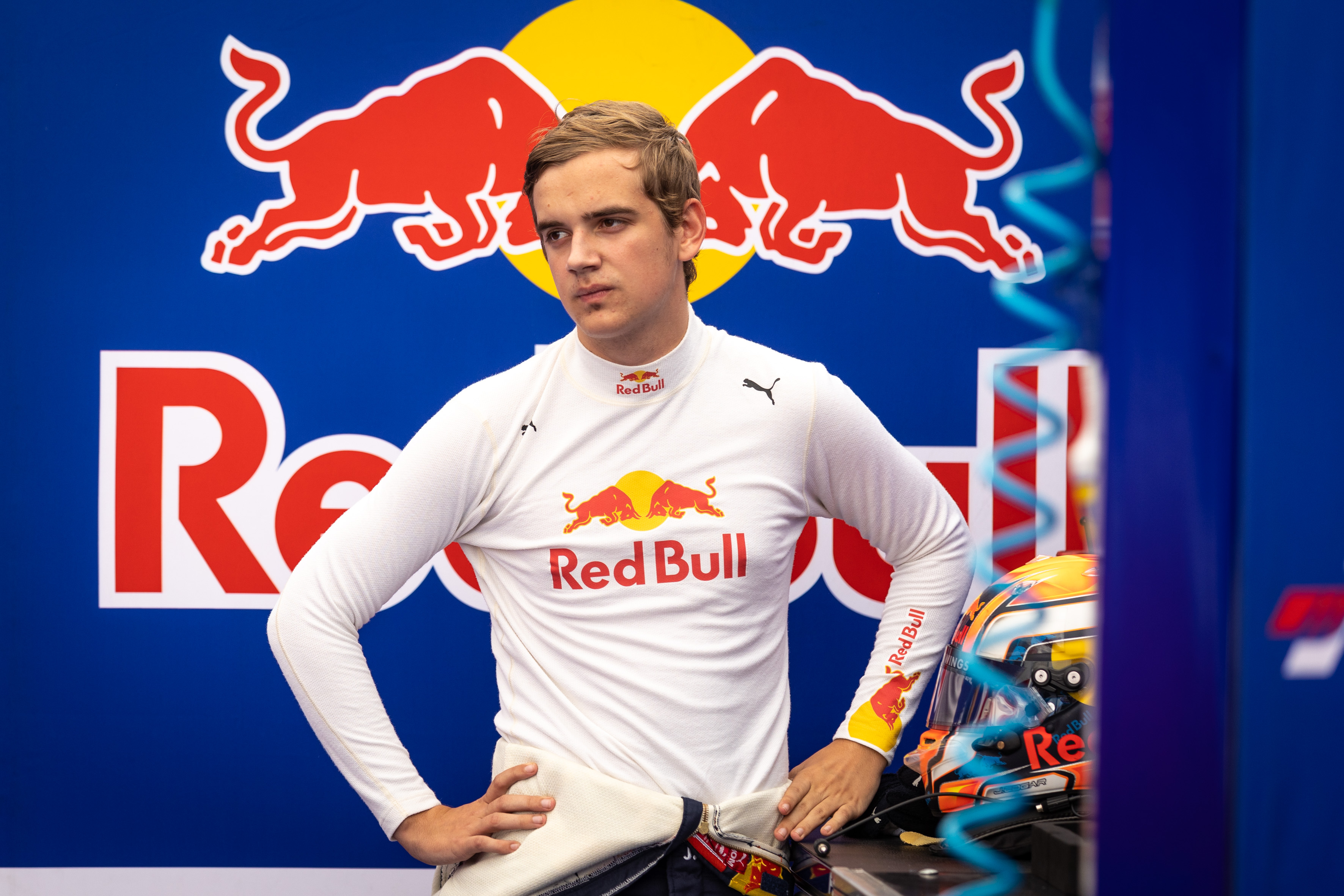 Photo: Red Bull
A multiple title-winning karter, Edgar was snapped up by Red Bull after winning the 2017 European karting title and then put on the traditional F4/F3 treadmill up until 2021.
That was when he had a disappointing season with the Carlin team with only a brace of fifth places at Barcelona and Hungaroring to show for the year.
Quick in testing for a second season this year, Edgar's preparations were then severely compromised by illness which was eventually diagnosed as Crohn's Disease.
He made a tenacious comeback after missing two races for treatment, scoring a fourth at Spa.
Edgar's plans are unknown for 2023 but the skill and pace he's displayed in some of his earlier campaigns allied to both Red Bull's initial impression and the BRDC's belief in his talents – shown through Andy Meyrick, director of the BRDC Superstars programme and performance manager for Team UK – means he would be ripe for investment from a Formula E team for 2023.
Abbi Pulling
Age: 19
Racing status: Alpine F1 Academy member
CV standout: W Series podiums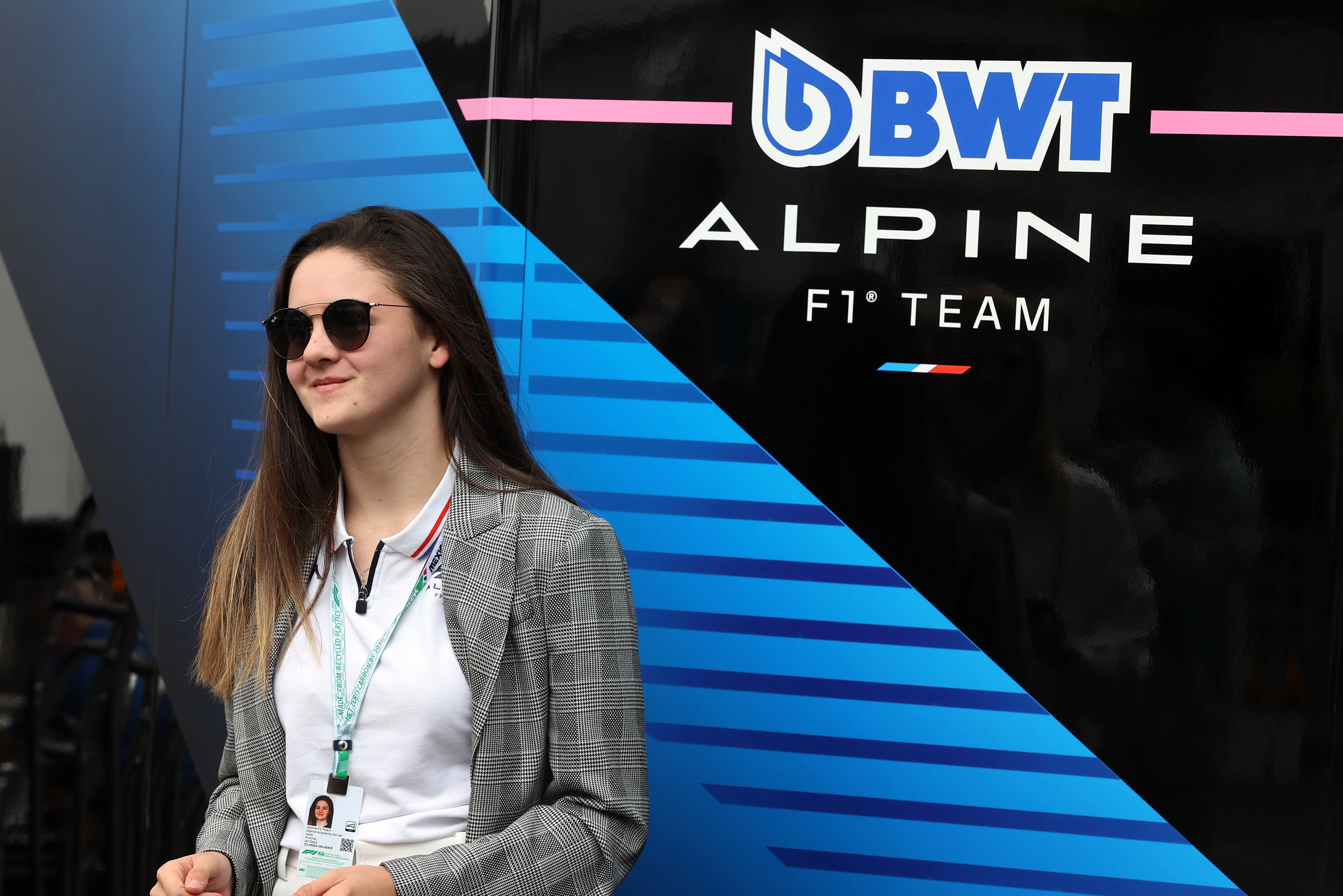 Photo: XPB
A consistent podium finisher in British F4 in 2020 and 2021, Pulling faced an early career crisis with fortitude amid those seasons before becoming one of W Series' brightest stars.
What set Pulling apart from the majority of the W Series field was her performances at perhaps the toughest track faced on the calendar: Austin. She was the clear star of W Series' double-header title decider there at the end of 2021.
In her only third weekend in the series Pulling took a sensational pole position, beating eventual triple champion Jamie Chadwick, and a second-place finish, while also securing a deserved full-time seat for the 2022 season.
In that curtailed campaign Pulling kicked on, netting two podiums at Barcelona (third) and Silverstone (second) on her way to a strong fourth in the standings beaten only be the vastly more experienced Chadwick, her mentor Alice Powell, and former BMW Formula E tester Beitske Visser.
Pulling's performance didn't go unnoticed as the Alpine F1 team signed her up as part its Alpine Affiliates initiative.
With Powell having attended several E-Prix in her role as test and development driver with Envision Racing, she'll be all over any possibility of Pulling following in her FE footsteps.
Formula E has strong messaging about greater opportunities and inclusiveness in its championship, so now could be time for a team to back that up by giving one of the best young female racers out there a proper chance to show what she can do.
Ben Barnicoat
Age: 25
Racing status: Team Project 1 WEC GT driver
CV standout: Pau F3 win 2016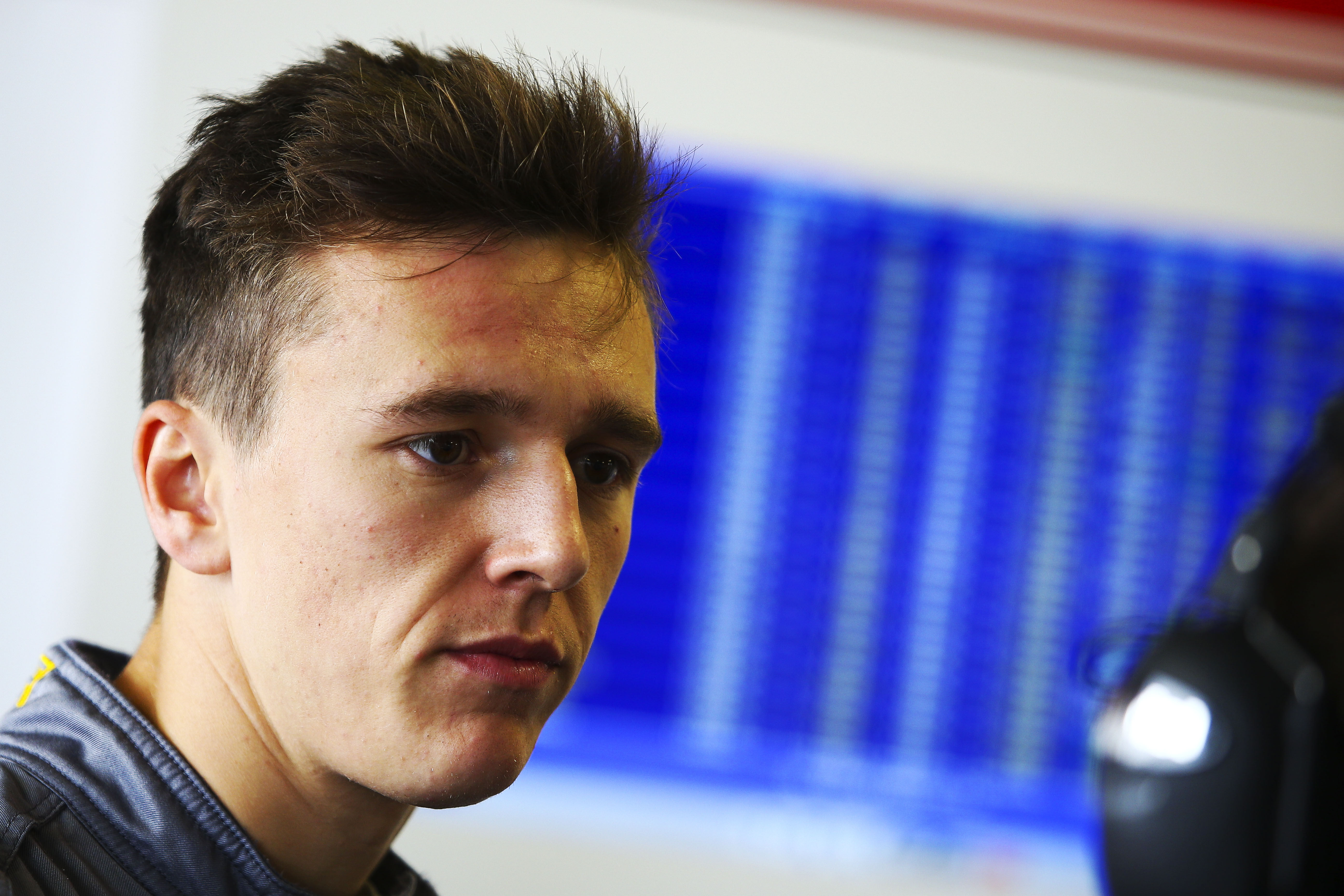 Photo: British GT
Barnicoat slipped off the junior single-seater ladder a few seasons ago now but since then has forged a strong reputation in GT racing both stateside and in the World Endurance Championship.
A former McLaren factory driver, Barnicoat is now working with the Team Project 1 Porsche outfit in the WEC where he impressed in 2022, often being the quickest in the GTE-Am category and spearheading a second place in Bahrain earlier this month.
There's always been a feeling that Barnicoat would be a good prospect for a Formula E operation due to his sim skills and also his experience in working with a major manufacturer for so many years in McLaren.
Technically adept, Barnicoat has held talks with Formula E teams in the past and has sim tested. In 2023 he'd be able to put that practice to use and has all the potential to be at least a full-time reserve.
Ryo Hirakawa
Age: 28
Racing status: Toyota WEC and Super Formula driver
CV standout: 2022 WEC Hypercar champion and Le Mans winner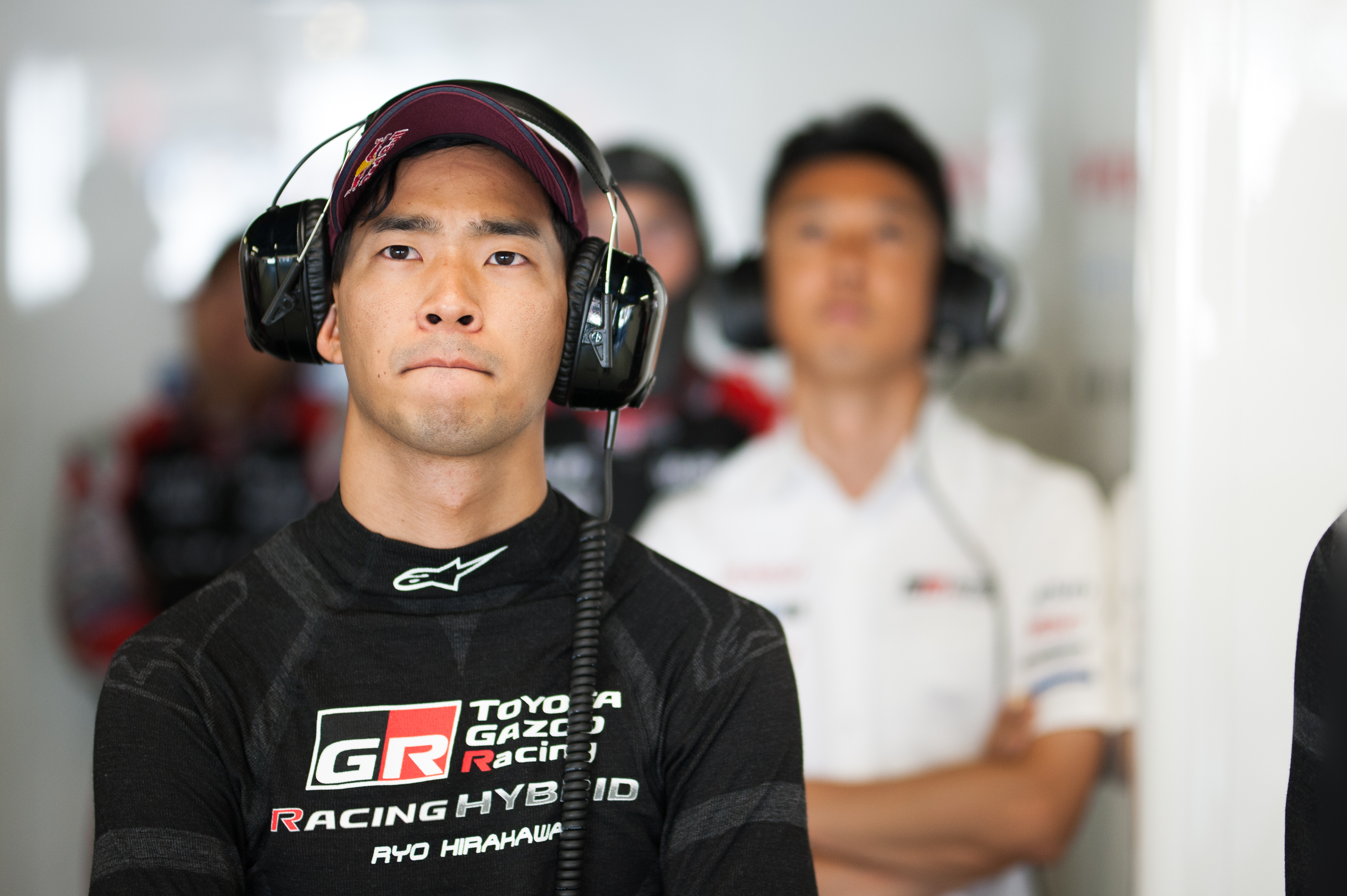 Photo: WEC
Although far from a rookie in the truest sense, Hirakawa would be an excellent call for any Formula E team next year.
Quite apart from his stellar CV that includes three Super Formula wins, a Super GT title and now a 2022 Le Mans 24 Hours and WEC title double, 28-year-old Hirakawa has experience of both developmental programmes in Japanese domestic races and knowledge of some similar complex powertrain systems while working with a major OEM in Toyota.
Beyond those attributes Hirakawa has gained the respect of successful professionals in his 2022 team-mates Sebastien Buemi and Brendon Hartley, both of whom could extol advice on the Formula E world, although the latter might decline on the grounds of recurring nightmares after driving for Dragon in 2019-20.
The only sticking point is probably going to be congestion in Hirakawa's 2023 commitments which will mirror his schedule from 2022 and feature both WEC and Super Formula.
Toyota will be less than keen for him to get involved in Formula E, and Hirakawa would probably have limited chance of any possibility of a seat through his contracts in both Japan and via Cologne.
Malthe Jakobsen
Age: 19
Racing status: LMP2 Asian Le Mans/ELMS driver
CV standout: 2022 ELMS LMP3 champion

Photo: WEC
A relative unknown on the international scene, Jakobsen has turned heads in the world of sportscar racing this season.
He was easily the standout driver in the European Le Mans Series' LMP3 class, leading the charge to the title with Cool Racing team-mates Mike Benham and Maurice Smith.
But the buzz about Jakobsen's talent really started to throb after the recent WEC rookie test when he set the paddock alight with the fourth-fastest of the entire test for Peugeot.
His single-seater career was brief and dogged by a lack of cash. Nonetheless what he did was done efficiently. A Danish F4 title in 2019 is the modest peak, but it came with 11 race wins from 21 starts.
But perhaps the most telling is the super high regard in which he's held by GP2 race winner and former Toyota and current Alpine WEC driver Nicolas Lapierre.
Lapierre has been wowed by some of Jakobsen's drives this season in his new role as team principal and stakeholder at Cool.