Superlicence points and various junior single-seater series have been in the news recently thanks mainly to Colton Herta and his failure to secure the necessary credentials to race in Formula 1.
This year, the main three championships that provide a pathway to IndyCar will hand out around $1.5million in scholarships, even if recent revelations about the redistribution of prize money in Indy Lights – which was run by IndyCar owners Penske Entertainment in 2021 instead of Andersen Promotions which runs the rest of the ladder – has taken the shine off.
Still, the driver at the top of the Road to Indy tree (renamed USF Pro Championships for 2023) this year has done what Herta couldn't in three years of IndyCar competition: he earned a superlicence.
However, he's likely to be the first champion since Jean-Karl Vernay in 2010 not to immediately step up to race in America's top open-wheel series.
With the Road to Indy ladder often earning rightful praise at this time of year for helping its champions to progress, The Race interviewed the three 2022 champions for The Race IndyCar Podcast. Here's how the trio fared this year and what they might be up to next, especially in light of the flux going on in the relevant championships.
Linus Lundqvist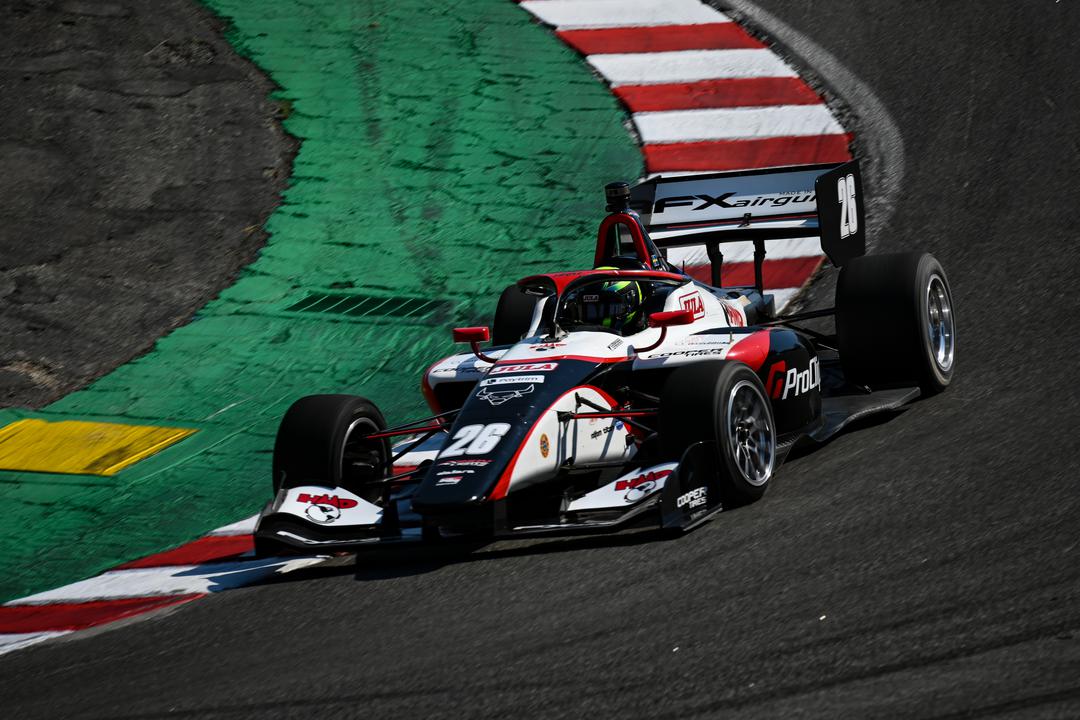 Swedish ace Lundqvist is arguably the best representation of how the Road to Indy works. "That we even started off in karts was a miracle," he tells The Race, in an interview recorded before it was confirmed his funding for 2023 was slashed.
"Without the scholarship system, I wouldn't be here today. That was one of the key reasons why I moved here to the US to pursue this American dream.
"It was a dream come true from year one, when we won the [Formula Regional Americas] championship and without that scholarship, I wouldn't have made it to Lights and [without] the season that we had last year, I wouldn't have been here today.
"So obviously, it's good to see that the system works."
Lundqvist, 23, is the one who has earned a superlicence via his journey, winning Formula Regional Americas title in 2020 and placing third in Indy Lights last year.
He may have been closer to the Lights title last year with better fortune, a popped tyre at Gateway among the damning moments. But what last season did do for him was highlight the importance of consistency and taking the best result available without forcing it.
That approach led to five wins this year and a top five in every event until the penultimate race where he took sixth to seal the title for HMD Motorsport with Dale Coyne Racing.
Without an excessive budget Lundqvist has been charming every team boss in the paddock next season, though that's a more difficult proposition now it's emerged that the fund for winning the Indy Lights title has fallen to $500,000 for this year, with the extra $700,000 that was also previously available to the winner redistributed among a purse for the teams.
He has also been usurped by Marcus Armstrong who looks set to swoop in from Formula 2 and pinch a seat at Dale Coyne with HMD alongside David Malukas, with Takuma Sato expected to scale back in 2023.
Lundqvist might have to do a year in Super Formula for his next single seater step, but that worked for Alex Palou who turned a race winning year in 2019 into a Coyne IndyCar seat for 2020. We know where he ended up…
Louis Foster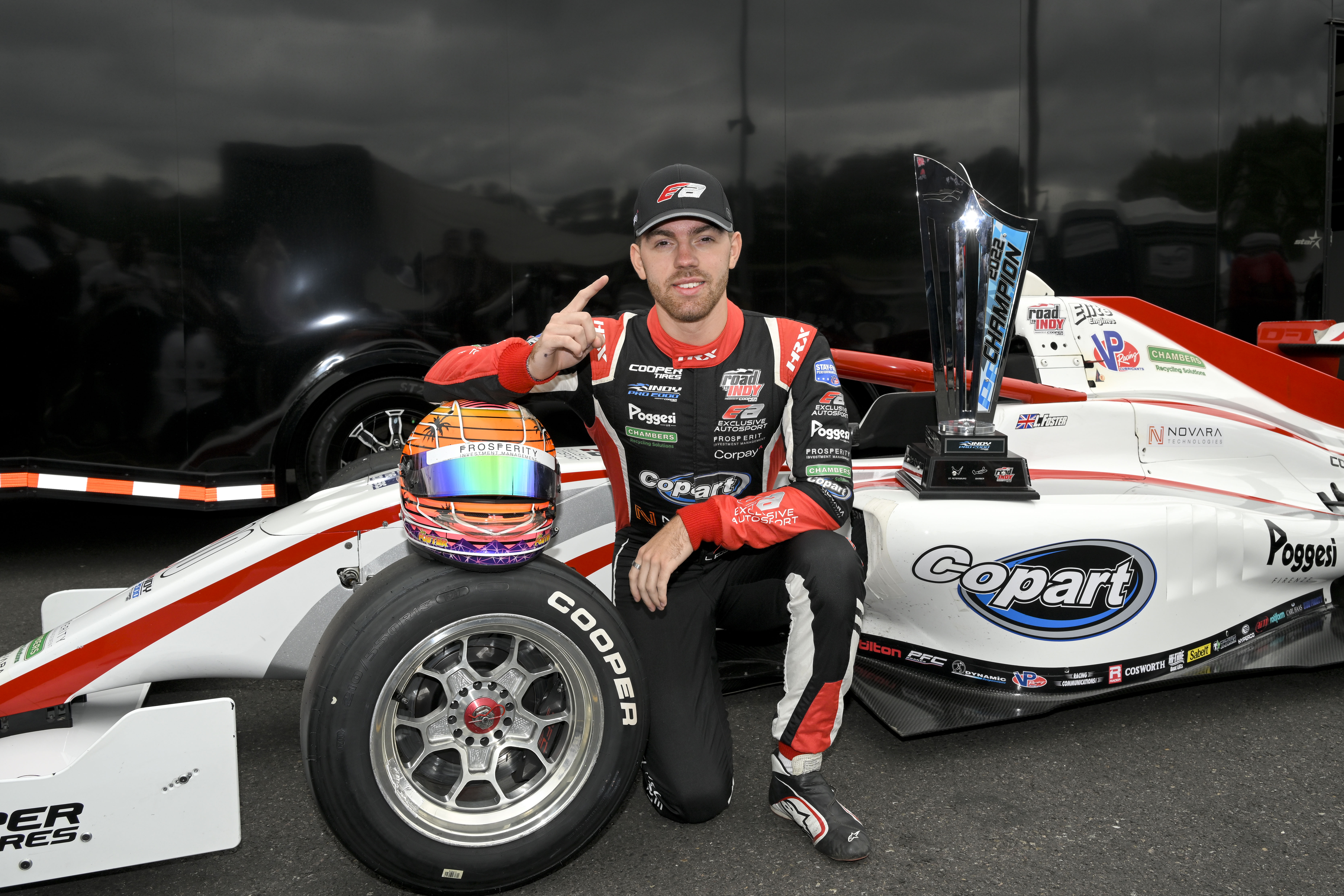 Foster headed to the US for similar reasons to Lundqvist, as a lack of budget shuts doors in Europe.
An oval win at Indianapolis Raceway Park, at his first attempt against drivers far more experienced, was a key moment and really proved to the American paddock he is someone to be taken seriously.
In his sixth year of car racing too, Foster knew it was an important season.
"The main reason why I'd say it was a crunch year for me, or a bit of a must win year, is the scholarship money at the end of it was needed for me to progress up to Indy Lights," he says.
"We needed to win and claim the Road to Indy scholarship money in order to progress further. So for me it was very much, if I wanted to continue racing and if I wanted to continue doing single-seaters especially, I needed to win."
With the ever-improving Exclusive Autosport squad, Foster won four races, with Toronto being the other highlight alongside victory on his oval debut as he took pole, fastest lap and wins in both races in Canada. That's despite not having raced on a street circuit in his career before this year.
Now, Foster has scored a plum seat at Andretti in Indy Lights, with a $600,000-plus scholarship to cover it.
"To me, it means a lot they appreciate and value my efforts and they acknowledged my achievements," he says.
Michael d'Orlando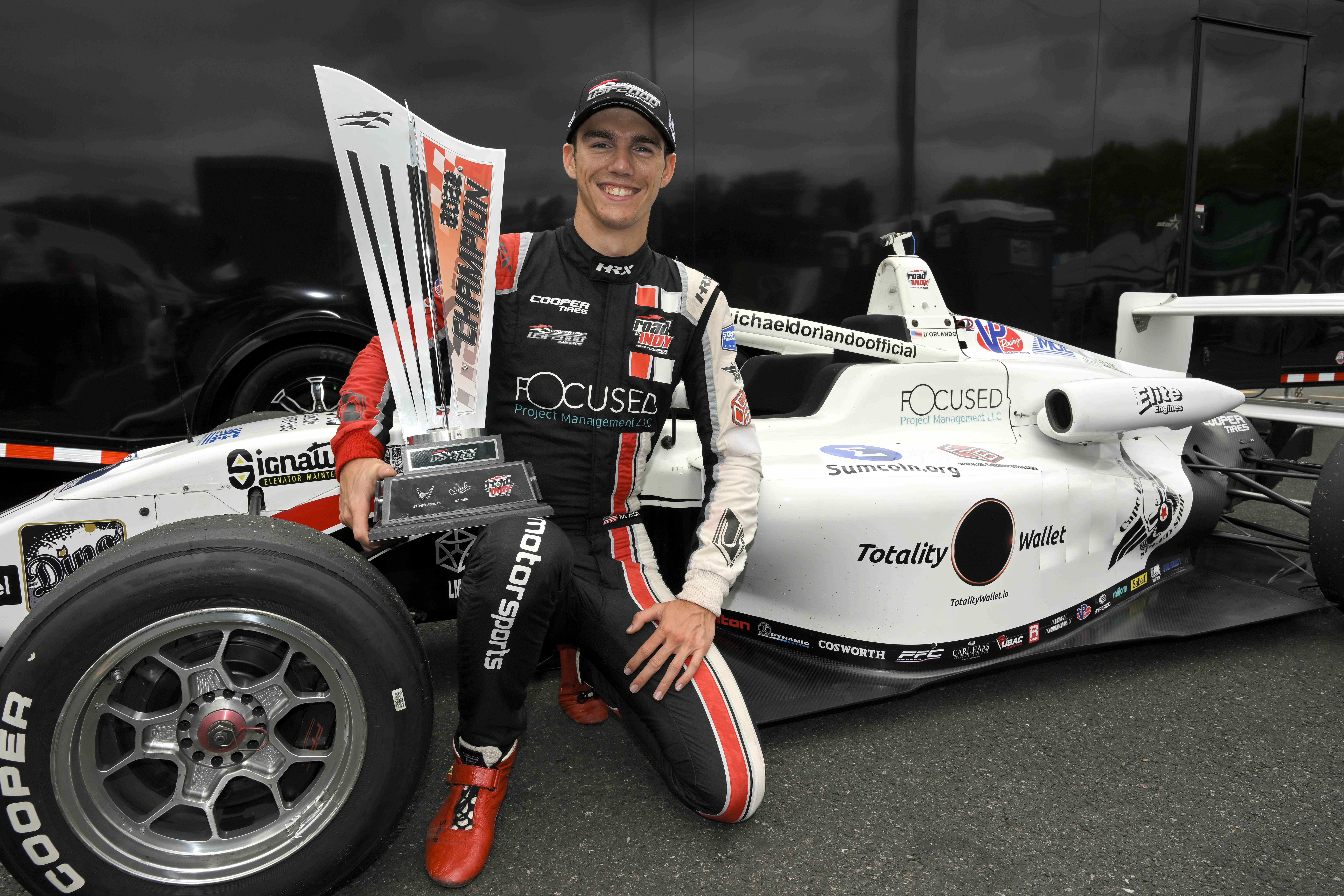 USF2000 has plenty of cars and enough drivers stepping up from various karting series or other more unusual routes that means picking a title favourite is sometimes tough, but that makes for a fun year unravelling.
That was no different in 2022, as the Pabst team's duo Myles Rowe and Jace Denmark led the way, but it was third-year driver d'Orlando from USF2000 dominator Cape Motorsport who swooped in from 23 points back at the start of the season-ending Portland weekend to claim the crown.
"I guess it was exactly what I needed to do, was keeping my head down, just focus on my own race, let everything else play out," says d'Orlando, who crashed in practice and qualified poorly because of it.
"Because while Jace and Myles were upfront that made both of them kind of like need to go out and just absolutely win. Because if they let the other one win, they would end up taking a lead.
"They're thinking about the championship the whole time and I'm just sitting here like, I'm just going to let you guys play this out and I'm gonna come through which is exactly what happened.
"I guess it's the experience, maturity. I don't really understand why it worked out so well this weekend. But personally, I'd like to think that it's a payoff from the past two years, because the last year was a little tough."
D'Orlando narrowly missed out on the 2021 title so he was happy to seal it given a second chance.
While champions who take two or three years to succeed are often judged harshly in junior series, d'Orlando has at least been competitive and deserves the chance to show whether his newfound attempt at becoming a more consistent driver translates in a higher series. His future destination is yet to be confirmed.
Rowe will move up to the next rung on the ladder – USF Pro 2000 – with Pabst next year thanks to his Force Indy deal.