Tony Kanaan will drive a fourth Arrow McLaren SP car at the 2023 Indianapolis 500, while the team has also attracted key sponsor NTT Data from Chip Ganassi Racing.
Kanaan joined Ganassi in 2021 to race the ovals in place of Jimmie Johnson, but when Johnson elected to do a full schedule the following season Kanaan was kept in the team in an additional fifth car for the Indy 500.
The 2013 winner finished third in last year's race, which gave him some unusual stats such as most points per race and the highest average finish in the 2022 IndyCar season.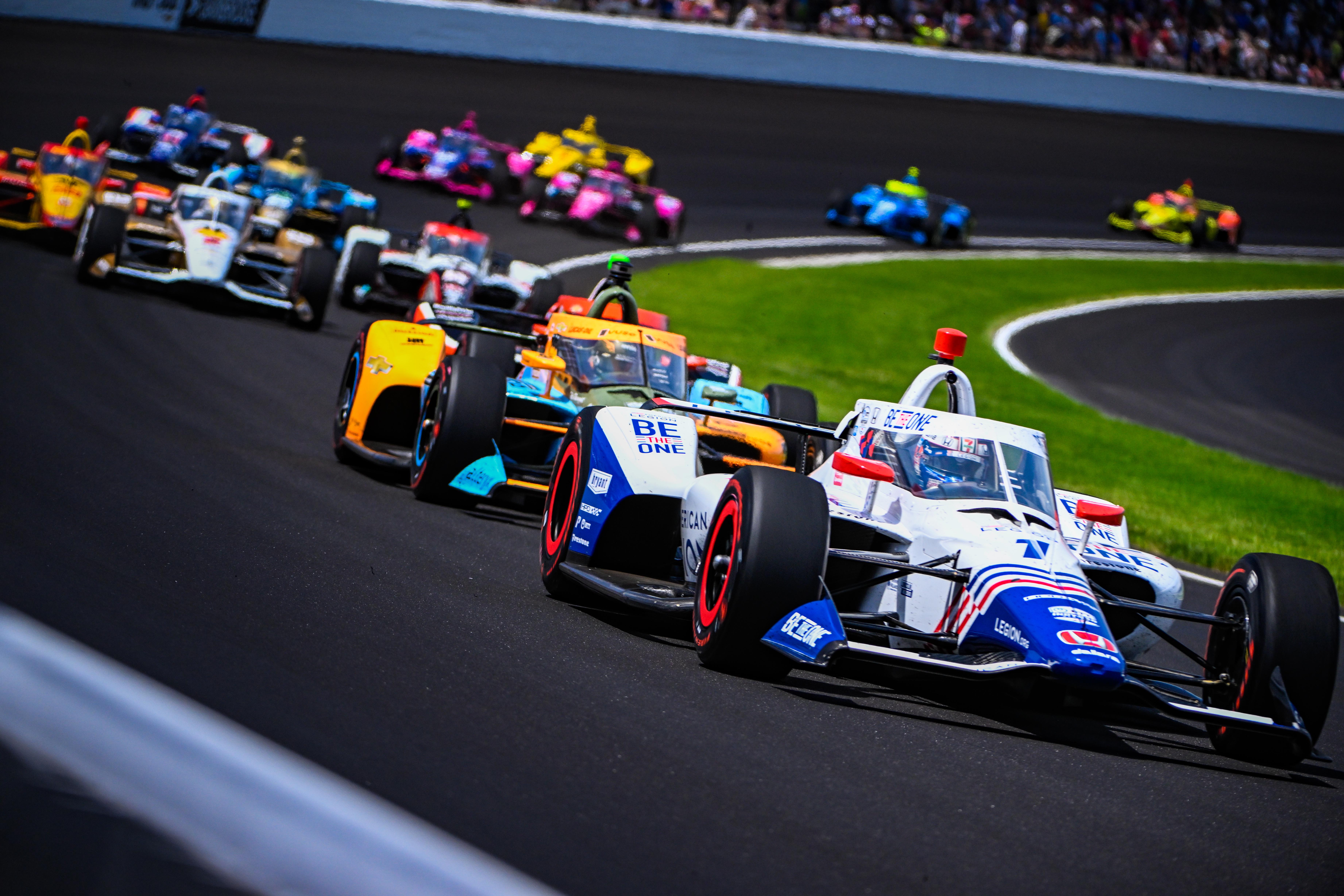 Kanaan will now race in an expanded McLaren team alongside full-season drivers Pato O'Ward, Felix Rosenqvist and Alexander Rossi.
The 2004 IndyCar champion will attempt his 22nd Indy 500.
"I feel extremely lucky to get another shot racing in the Indy 500," said Kanaan.
"I'm excited to work with Pato, Felix and Alexander and race with the Arrow McLaren SP team. My biggest battle in last year's race was against these three drivers so working with them and driving with them will be exciting for all of us."
McLaren has been considering whether to run an extra car at the Indy 500 next year and the news of Kanaan's arrival confirms its decision.
It has run two full-time entries with an extra car at the 500 since entering IndyCar full-time in 2020, but is expanding to three full-time cars for 2023, welcoming Rossi to the team alongside Rosenqvist and O'Ward.
O'Ward finished second, as the top Chevrolet driver, in the Indy 500 last year with Rosenqvist fourth. With 2016 winner Rossi alongside Kanaan, the team will likely be one of two outfits alongside Ganassi represented by two winners in its driver line-up.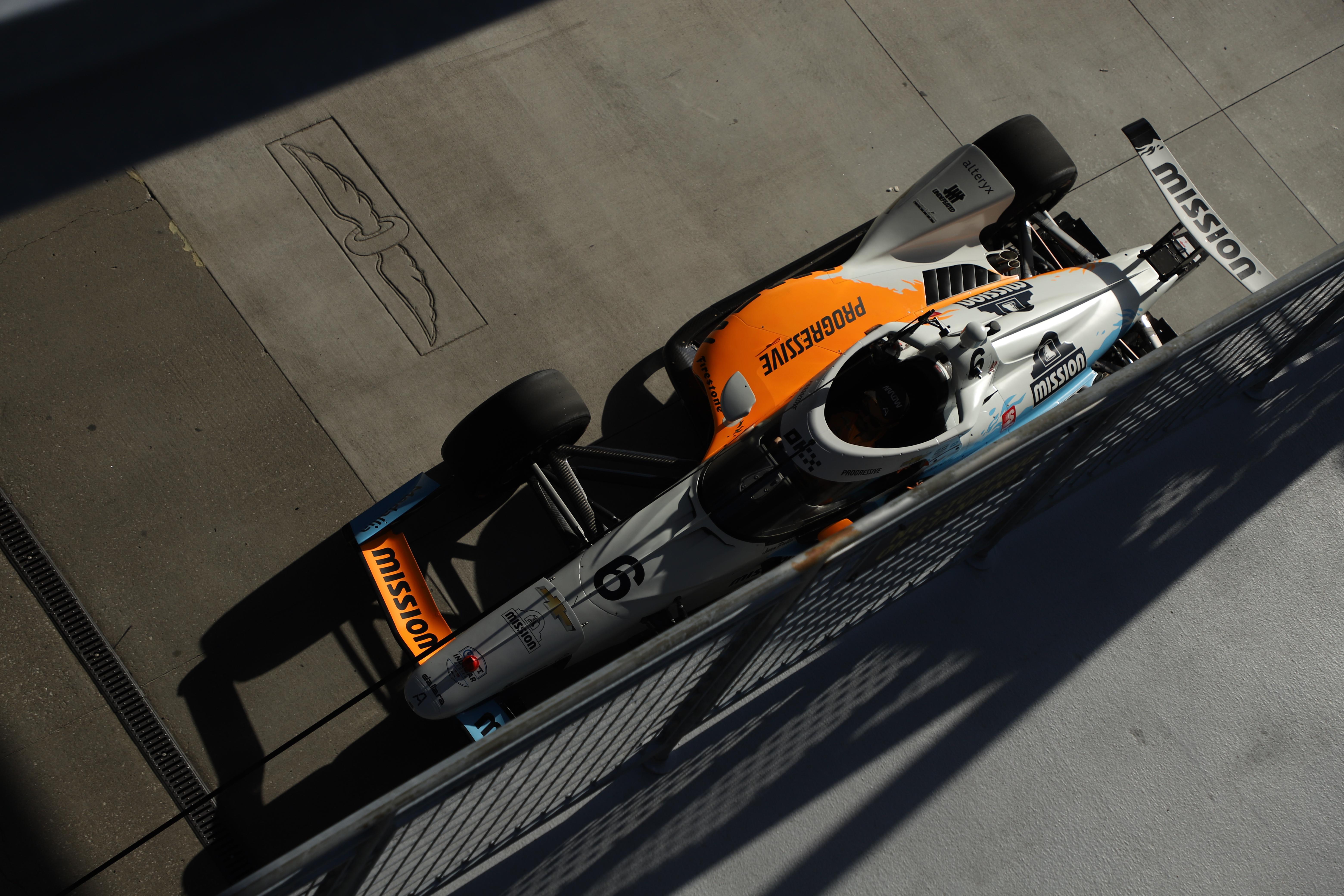 McLaren has run Juan Pablo Montoya in the race for the last two seasons, after Fernando Alonso took on the 2020 event.
The addition of IndyCar title sponsor NTT Data is also a big coup for the McLaren team, nabbing a 10-year Ganassi sponsor.
As we wave the checkered flag on our 10-year partnership with @CGRTeams, we appreciate the successes—including the 2021 NTT @INDYCAR SERIES championship—and the everlasting memories and friendships. pic.twitter.com/Aq3ju3U5HH

— NTT DATA Services (@NTTDATAServices) October 31, 2022
McLaren and Ganassi have been at war over 2021 IndyCar champion Alex Palou this season – who drives the NTT Data-sponsored car for Ganassi – with a lawsuit between Ganassi and Palou eventually being settled out of court and with Palou staying at Ganassi until the end of 2023.
As well as being allowed to test for McLaren in F1, Palou will be free to choose his future destination after a period of exclusivity ends in September next year.
The news that NTT has moved to McLaren – having sponsored Palou at Ganassi – will only intensify speculation Palou is headed for McLaren for the 2024 season.
In the meantime, the Palou-driven Ganassi entry for 2023 is in no jeopardy despite the backer's exit.
The McLaren deal with NTT is described as "multi-year".
NTT will sponsor Rosenqvist's car at 10 of 17 races in 2023, starting with the St Petersburg season opener. That marks a reunion of sorts, as Rosenqvist drove the NTT car for Ganassi in 2019 and 2020 before he joined McLaren last year.
"NTT Data joining our great group of partners is a huge boost for Arrow McLaren SP," said McLaren Racing CEO Zak Brown.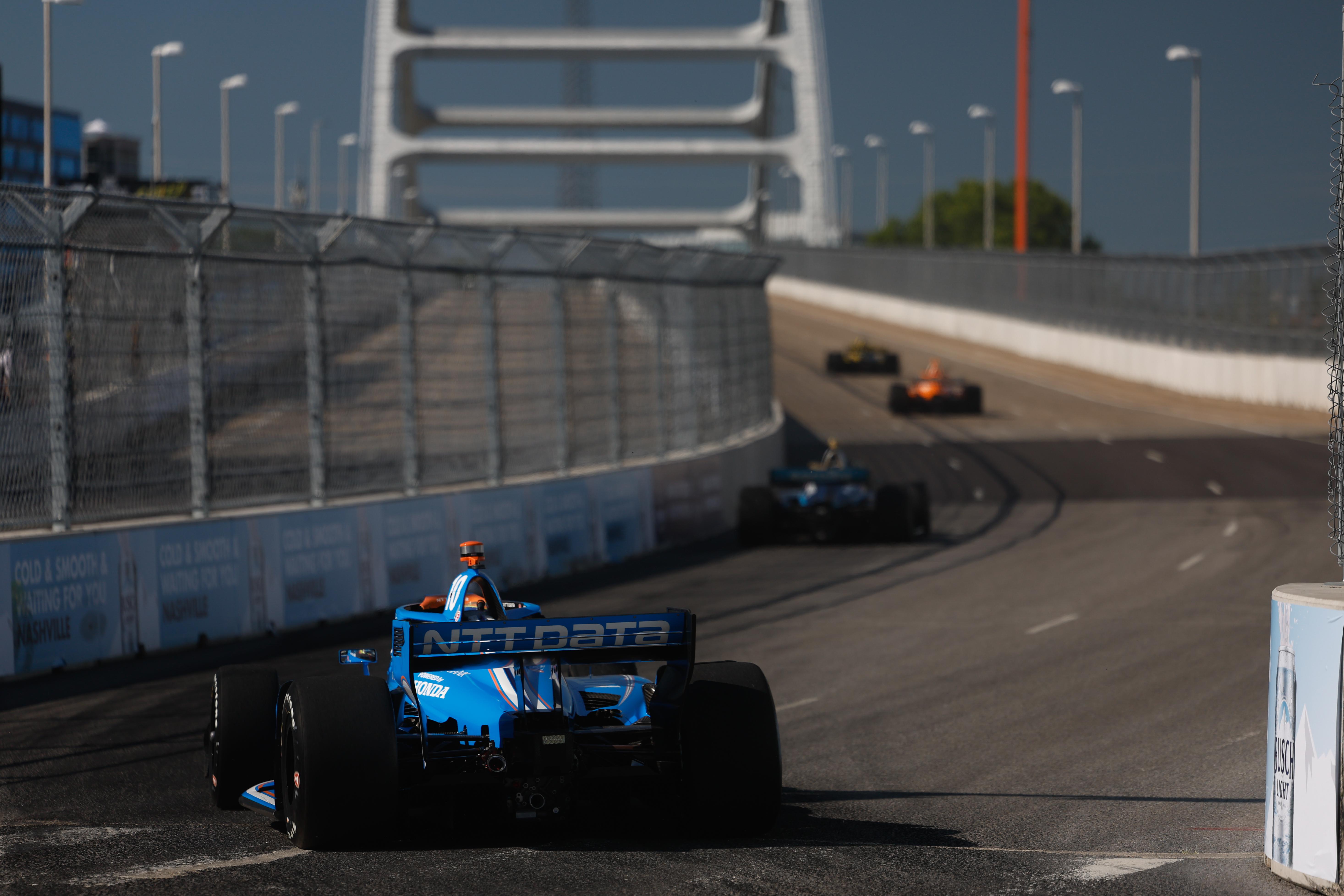 "I'm thrilled they will be representing our #6 car as a lead partner and a major sponsor for our fourth entry in the Indy 500, piloted by Tony Kanaan.
"Tony proved last year he can compete with the best of them, and I'm excited to see him put on a show with our team next May."
For sponsorship purposes, the team has already confirmed a number shake-up for 2023, with O'Ward remaining in the #5, Rosenqvist switching to the #6 and Rossi taking over the #7 that Rosenqvist drove last year.
Kanaan's number for the Indy 500 is yet to be confirmed.