Former IndyCar race director Brian Barnhart will take over as general manager of the Arrow McLaren SP team, with ex-Red Bull Formula 1 engineer Gavin Ward leading a restructured team as racing director.
Barnhart was the series' long-term race director before he joined Andretti Autosport for 2018. Last year he was strategist for Alexander Rossi, who like Barnhart has joined McLaren to race its new third full-time entry for the 2023 season.
"I'm excited to join McLaren Racing as general manager for Arrow McLaren SP," said Barnhart.
"The team has made incredible strides in challenging the top teams for the championship over the past two seasons. AMSP is full of talent, from their drivers to the mechanics and every position in between, and I'm honoured to join them."
He now takes up the general manager role, in the wake of team president Taylor Kiel leaving for what is expected to be a position at Chip Ganassi Racing, where his step-father Mike Hull is the managing director. Kiel won't be replaced as President with his roles being shared through the team's new structure.
In explaining the changes, McLaren Racing CEO Zak Brown says that Ward is the team principal, and his title is merely to differentiate McLaren's team principals from each programme which also includes Formula E and Extreme E alongside F1.
"If you think about roles, you can most simply think of Gavin as leading the team," said Brown. "I would say that Taylor's not been replaced, but his responsibilities have been mostly consumed by Gavin. Some with Brian and others disseminated throughout the organisation."
New racing director Ward joined McLaren in July this year, having spent a short time on the sidelines following his exit from his role as Josef Newgarden's engineer at Penske. Ward joined Penske and won the IndyCar title with Newgarden at his first attempt in 2019.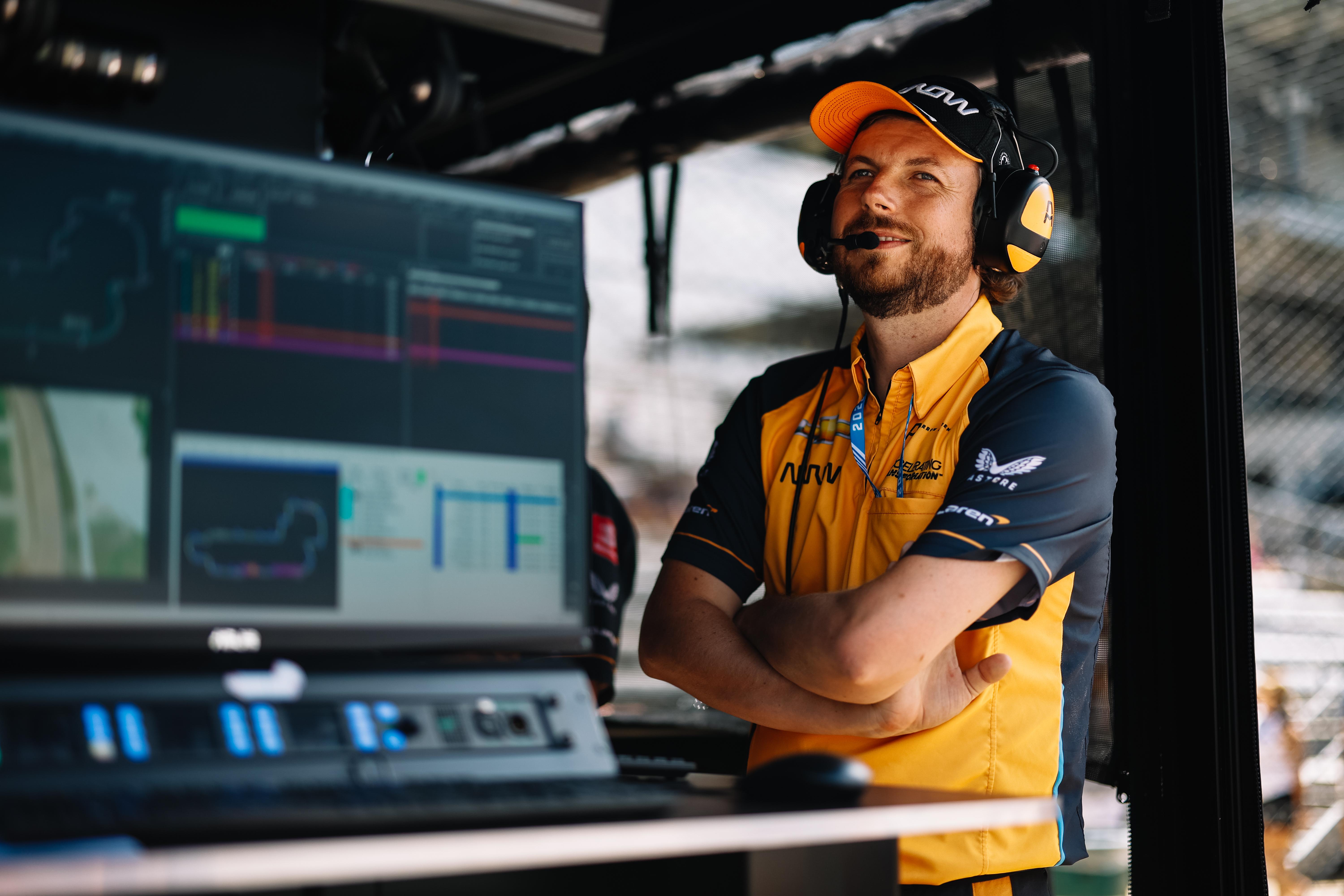 In his position he will oversee director of operations, Max Neyron, director of performance, Nick Snyder, and director of competition, Billy Vincent.
"I'm honoured to step into this role and work alongside the other leaders to continue elevating Arrow McLaren SP and our competitiveness on the track," said Ward.
"Max, Nick, Billy and I have worked really well together this past season, so we already have established an impressive baseline that will lead to a smooth start for 2023. I'm really excited to see what the team will do, and welcome Brian to the team as well."
Vincent will continue on the radio for Felix Rosenqvist while Barnhart will take that role for Rossi.
Pato O'Ward's strategist – previously Kiel – is yet to be decided.