Arrow McLaren SP is one of the most exciting teams in IndyCar right now. Its unpredictable and explosive style means it now has a race win, and is led by a talismanic young figure who is defying his age and experience at the forefront of the series.
But in this particular case, the 'talismanic young figure' we're talking about isn't Pato O'Ward! It's Taylor Kiel.
From childhood dreams of becoming a driver, through studying business and getting a break in Indy Lights as a mechanic, Kiel's point of entry was far from the norm, but he's gone on to lead this Arrow McLaren SP team with a dynamic and youthful energy.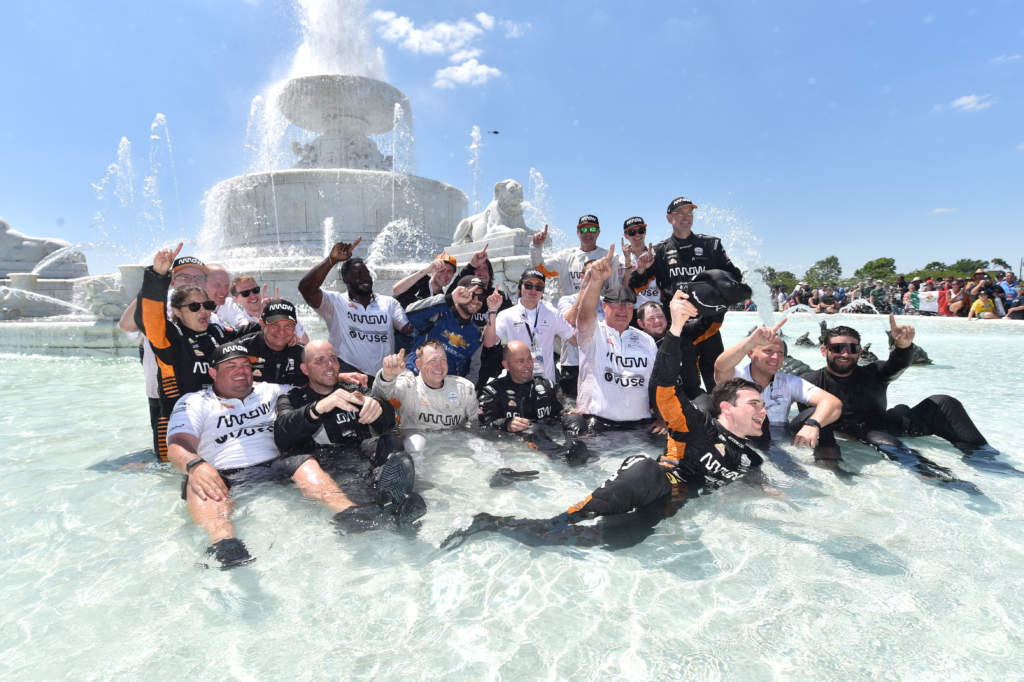 He did so well in fact during the team's first year in partnership with McLaren in 2020 that the leadership group behind the squad – including McLaren's Zak Brown – promoted Kiel from managing director to president.
Kiel's 34. His rise has been intertwined with that of title challenger O'Ward, who is a brilliant character. Fun, welcoming and a delight off the track, on it O'Ward can be, frustrated, angry and emotional on the radio when things aren't going to plan. There's no lack of aggression here.
Kiel – who has remained O'Ward's strategist through his transition to team president – is the polar opposite, a calming, soothing voice on the radio which has allowed O'Ward to be reminded of the bigger picture and perform in a more rounded fashion during races.
This is especially important given how quickly things like strategy can change an IndyCar race.
There's no IndyCar radio school, especially catering advice for drivers like O'Ward who can sometimes need firing up, and sometimes need cooling off, so Kiel is learning on the job.
The chemistry between @taylorkiel and @PatricioOWard was undeniable on Sunday.

And Pato sings his favorite song. You're welcome. #INDYCAR // @detroitgp pic.twitter.com/kUtYQdOKij

— NTT INDYCAR SERIES (@IndyCar) June 16, 2021
Asked by The Race in an exclusive interview whether calling a race on the radio comes to him naturally, or if it's something he has to work on, he says: "Well, both!
"You learn on the job all the time. When you're dealing with people, there's a lot of variables involved. I always like to keep learning and keep improving.
"Pato and I talk a lot, we share a lot of meals together, we spend a lot of time together. I think that's important to understand the person. When I hear Pato getting upset on the radio, I don't take it personally because I know why he's upset, he's an emotional guy, he cares a lot.
"He wants things to be right and he wants them to be right not only for himself, in his career, but for the team and for all the hard work that everybody's putting in.
"So I take those moments with a grain of salt and then take those opportunities to just say, 'hey, man, maybe this is a situation you can control, or maybe it's not, either way I'm gonna just give you some perspective and try to refocus your energies and do something more productive'."
It's no surprise that O'Ward appears to mention Scott Dixon frequently when discussing how to fight for a championship, mainly through consistency, and be competitive in the IndyCar Series. Six-time champion Dixon has been one of if not IndyCar's best in this area for well over 10 years now.
Where it starts to get interesting is when you consider how Kiel links to Dixon, and how Dixon's success has allowed Kiel to mould his back and forth with O'Ward to get better results.
Kiel's mother worked for Bell Helmets in the US for a long time, and in 1994 she married Mike Hull, who would go on to be Dixon's long-time strategist to this day as well as managing director at Chip Ganassi Racing in his own right.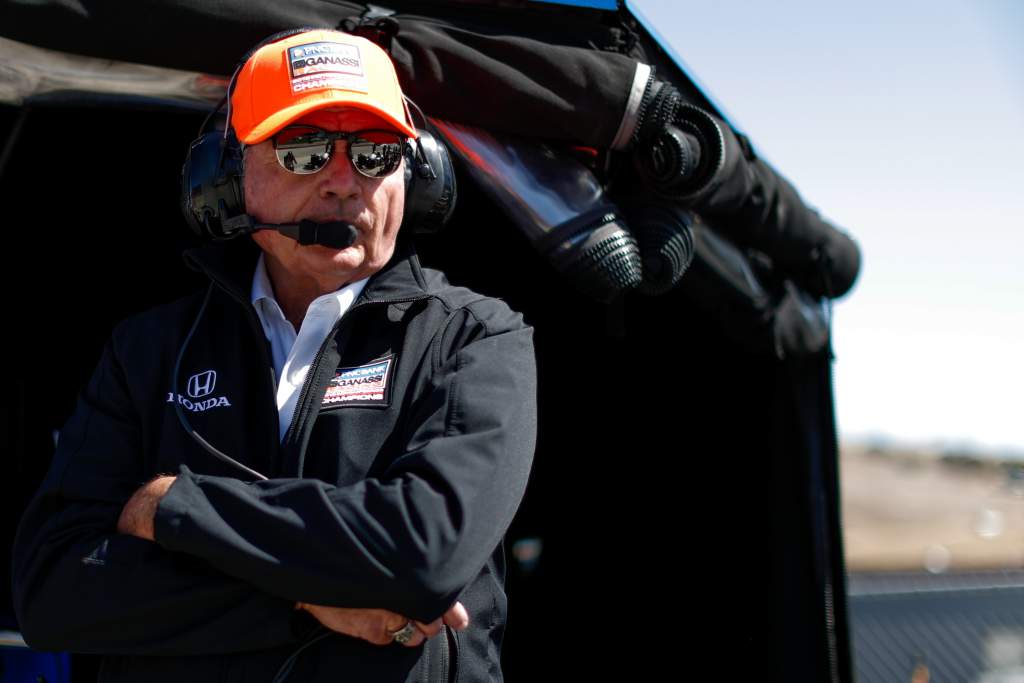 "I learned a lot of that growing up in the household that I did," Kiel explains to The Race.
"Mike Hull is my stepdad, and the way that he and Scott have operated for years, I've had a front row seat to that, and I think that that's something that he always did a really good job [with], not only with with the way they go about their strategy or otherwise but he just gets Scott, and they understand each other very well.
"They're close, on and off track, so I've just tried to take a cue out of that relationship that's obviously been very successful for a long time and just tried to mirror it with what we're doing here and I think that, so far so good.
"It's not the end of the journey for sure, we've got a long way to go, no doubt.
"But I think that what Pato is doing in the car is very hard, and it's stressful and it's dangerous and there's a lot of things that he's dealing with in the moment.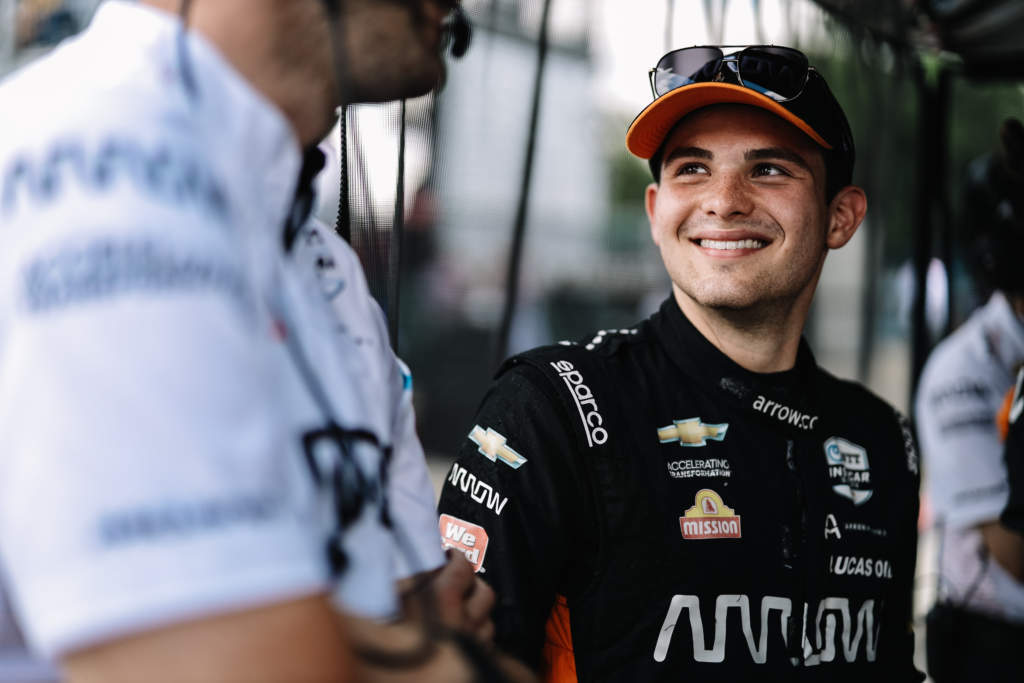 "So, if I can just lend some calmness in those seriously crazy times, I'm going to try to do that because I think it helps him, and try to re-center his focus.
"He's a great kid, he comes from a great family, and he's a great person to be around. So it's not hard to work with Pato, I can tell you that it's been a pleasure.
"And we'll continue to get better and that's what's exciting about it."
Kiel's always had this level of drive, whether it's his desperation to break into the IndyCar Series to the lessons he learned playing football at a high level both at Ben Davis High School and Indiana University where he studied business.
He took a job at Schmidt Peterson Motorsports in 2007, was a crew chief on its Indy Lights programme by 2010 despite of a lack of any major engineering qualifications and then by 2012 he was promoted to IndyCar full-time, working on no less than Simon Pagenaud's car, on the rear end.
In 2016 he became IndyCar crew chief under Piers Phillips in the organisation structure, and when Phillips left for Rahal, Kiel took over as managing director in 2019.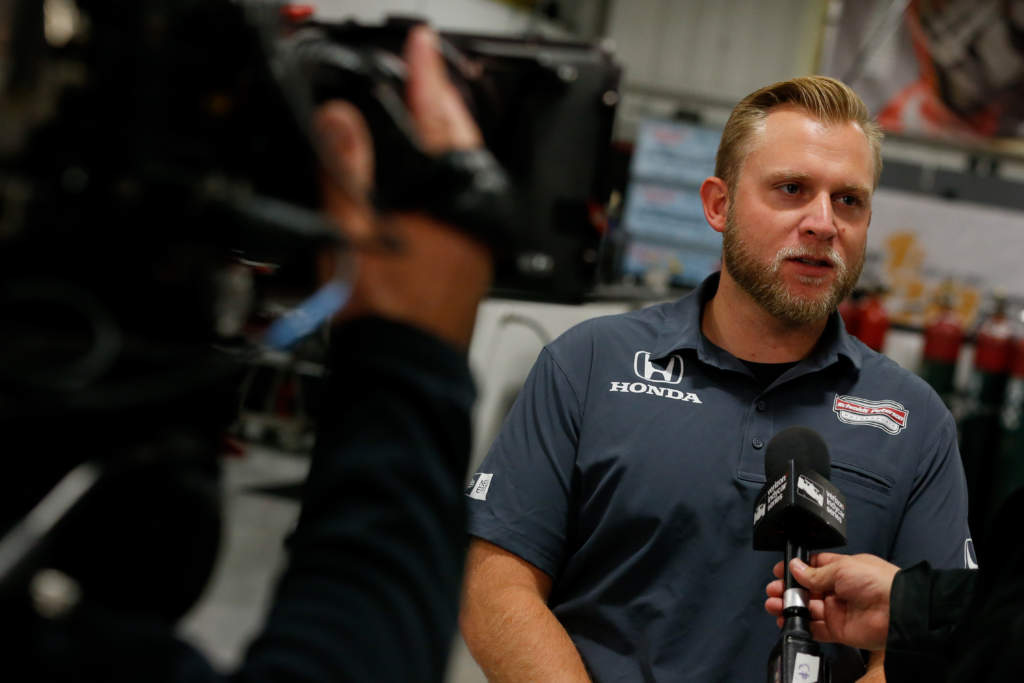 It's an incredible rise through the ranks, and a whole unlikely chain of events leaving Kiel at the helm of the IndyCar arm of an organisation as big and as accountable in motorsport as McLaren.
But the thing is, no one questioned this move. Brown supported it, there's no doubt Sam Schmidt and Ric Peterson supported it, and barely an eyebrow was raised at his appointment as president, which marries the commercial and sporting side of the business.
That's a testament to how confident the team is in this individual, a team that let Gil de Ferran leave before graduating Kiel.
"Anytime that you've got support and buy-in from the ownership group and certainly from Zak, and all the shareholders involved, it gives you a tremendous amount of confidence to just go about your job without having to constantly look over your shoulder or worry whether or not you're doing a good job or what anybody thinks," adds Kiel.
"We've been very plain about saying we want to win races and we want to win championships.
"Sam and Ric give us everything that we need and certainly all the support so that coupled with the support from Zak and everything that we're doing with our McLaren relationship has been everything I could ever ask for somebody in my position.
"There could be situations where you're being micromanaged or you're being held back for one reason or another, but I've never experienced that here.
"Going back to my early days here, the culture has always been, no matter how old you are or what you look like, if you can get the job done, we're gonna find a home for you and we're gonna make sure we keep you around.
"I'd like to think and I think it's shown that I've proven that anything that I've done, I've worked hard for it and done a good job.
"So you kind of make your own destiny here and that's a great thing."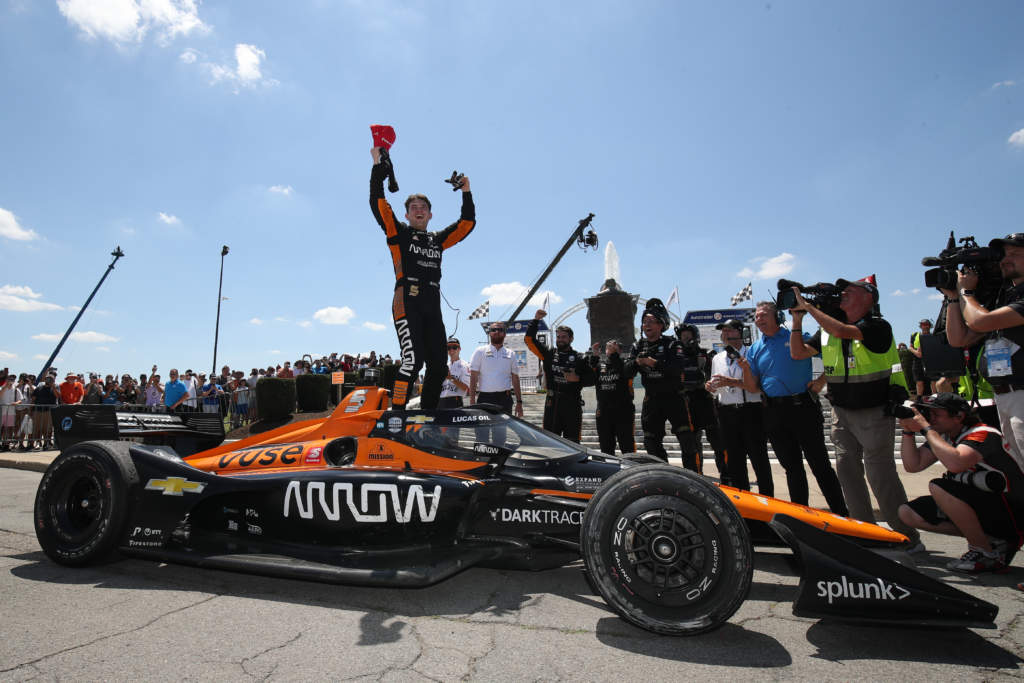 Arrow McLaren SP is definitely a team breaking down boundaries with its approach. It has the only F1-style factory base, where a team in its Woking factory in the UK is supporting those at the track.
But it has kept its culture intact and Kiel is a big proponent of that. With McLaren on board, it could have easily promoted someone in from the outside to take over from Kiel or at least sit above him. It showed its willingness to make a move like this in Formula 1 when it brought in Andreas Seidl.
However, Kiel is a reflection of the team's culture of earning your way upwards. He's lived through the team's ethos since 2007 and in that sense, who is better to lead the squad?
"I think if you let culture just do its thing, you probably lose it over time or it shifts its shape," adds Kiel.
"I think it takes constant maintenance.
"But I'm not going to be the guy that's clapping his hands and standing over everybody's shoulder and giving Vince Lombardi [legendary American football coach] halftime speeches, it's just not my thing.
"I think everybody knows exactly what we're trying to do here. We try to communicate in a very straightforward manner.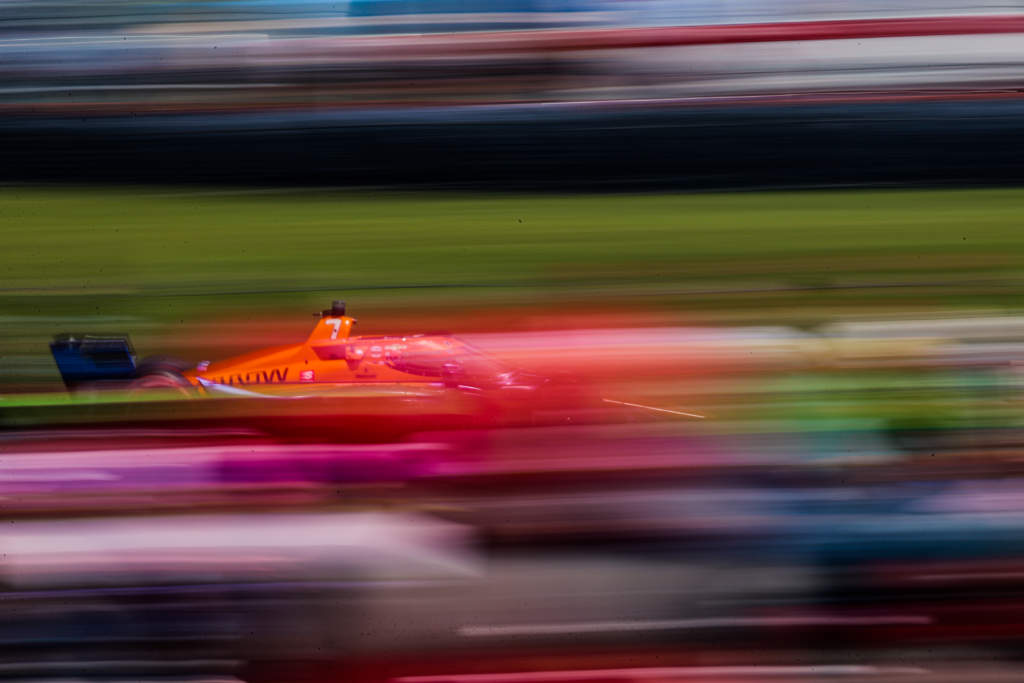 "Sometimes it may ruffle some feathers but to me, if you're communicating clearly and everybody understands what the expectations are, then it's up to the individual to make the right choices, and to help move the team forward.
"There's a few things that we try to do. We try to bring in intelligent, focused, driven individuals that place a priority on people and team-mates.
"So we've been able to assemble a really strong group here that, it's the thing I love about our people, is that you don't have to say things two, three, four times, you communicate once and everybody buys in, and you move forward.
"The talent level on this team is very high. It's easy to say everybody wants to win, because everybody in the paddock wants to win, but I think what this group does that I love is they're not afraid to get their hands dirty, and they enjoy the process of doing what it takes to win. I think that's really what ultimately is helping us this year.
"I think my goal here as a leader has always been to bring in the right people to assemble a team that is all-in.
"And then just do whatever it takes to give the team everything that they need to succeed and let it just go, and that's what's happening here, which is pretty exciting to see."
It's not all unicorns and fairytales, the team has its struggles just like any and Kiel is presiding over the tricky situation that, though his team lies second in the championship with O'Ward, it has remained inconsistent at certain circuits mainly because its car can be so tricky to drive.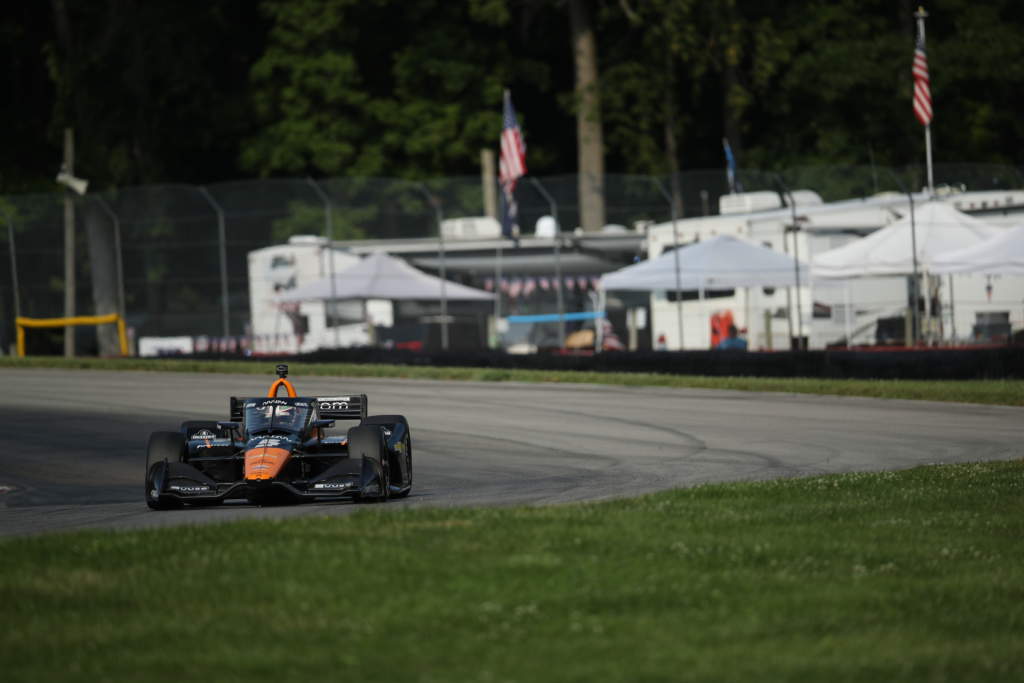 How O'Ward and Arrow McLaren SP overcome this challenge is one of Kiel's first major tests as president, as the team also aims to improve Felix Rosenqvist's form and looks towards adding a third car for 2021, which appears increasingly likely by the week.
A lot of the talk in IndyCar is about its exciting talent behind the wheel with the likes of O'Ward, Colton Herta and points leader Alex Palou to name a few.
But Kiel is the perfect example and a reminder to us all of how IndyCar is producing some brilliant talent behind the scenes, too.