One IndyCar driver has gone from saying "don't be surprised if my IndyCar career is over" to "I believe that my future has really turned around here. It's definitely changed my life" in a mere matter of months.
It has to be one of the underrated but impressive stories of the season so far.
Reigning Indy Lights champion Oliver Askew being moved aside by Arrow McLaren SP was one of IndyCar's biggest controversies of 2020. It wasn't surprising in the sense that when a driver like Felix Rosenqvist comes on the market, they are hard to pass up. But it was surprising given Askew's early-season form.
He had a strong start to the year – giving the team its first 'Fast Six' appearance in the second race of his career, at Indianapolis – and took just five races to bag a podium at Iowa.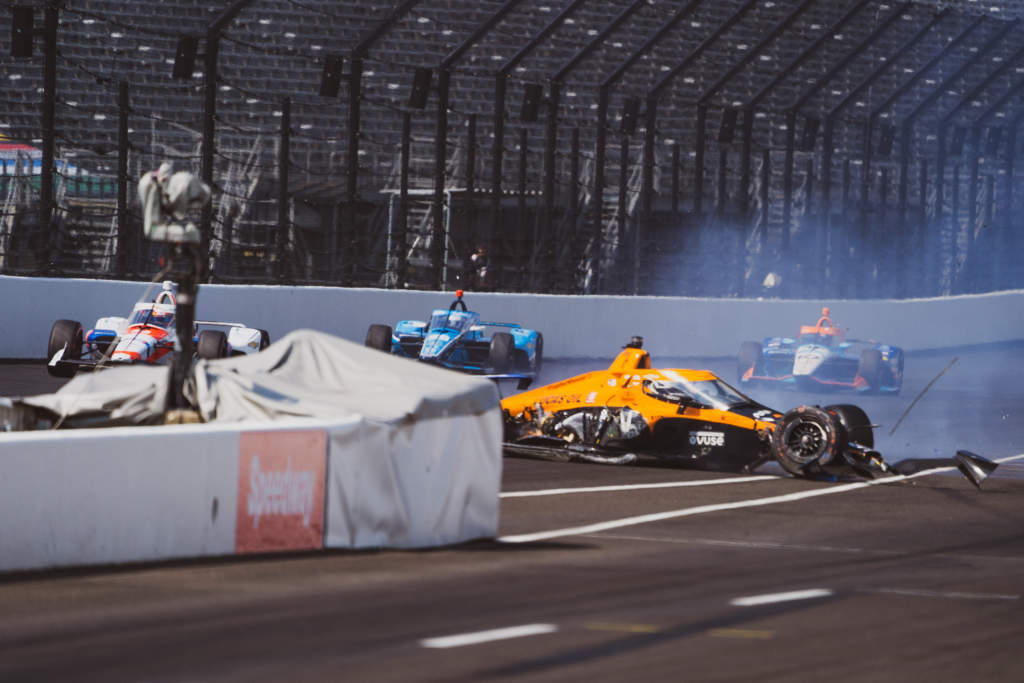 Shortly after, his season was turned on its head at the Indy 500 when he crashed avoiding chaos further forward, this leading to an undiagnosed concussion which Askew raced on with until later in the season, when his drop in performance had already done its damage to his future.
When he spoke to The Race at the end of 2020, it was clear Askew was on a low ebb. The 2021 season started with a switch to sportscars, where he has been a very highly-rated LMP3 driver, delivering a class win in the Daytona 24 Hours. But it's his IndyCar redemption that has given him a new lease of life.
"That day I had with the #7 car in Detroit really just closed a chapter that was never really properly closed" :: Oliver Askew
The most surprising development was at Detroit two races ago, when Askew was asked to step in for Rosenqvist at his old team, after Rosenqvist had a huge crash in the first race of the double-header.
"We were watching the race and we saw Felix's accident, I was sitting with a couple people and we're all just astonished at how massive the accident was," Askew tells The Race in an exclusive interview.
"Obviously I'm very happy now that Felix is going to be OK and is making a recovery.
"I heard the comment 'oh, you might be called up' and I thought to myself, 'no way'. Part of me is thinking, they have to be looking for someone who has experience around this track, there's no shot that I'll just be thrown into the seat during qualifying.
"Lo and behold I got the text a couple of hours later from one of the people at Arrow McLaren SP and they asked me if I was available and would be willing to race tomorrow.
"Life is crazy. If you were to tell me that I'd be replacing my replacement in the #7 car… crazy!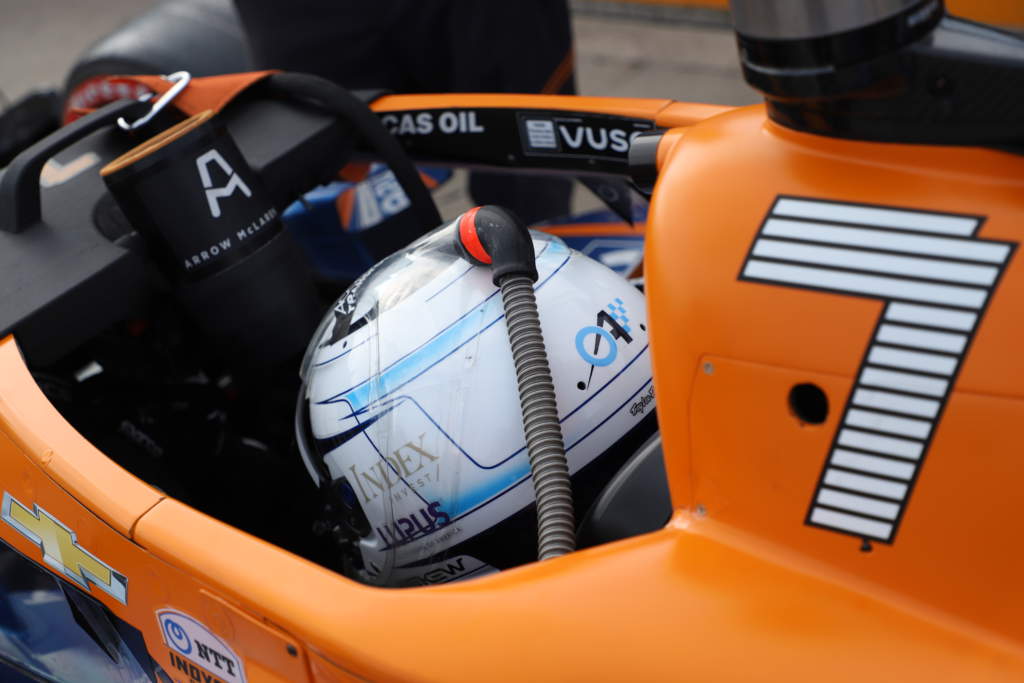 "I'd be lying if I said I wasn't dwelling on how things ended last year.
"I think that day I had with the #7 car in Detroit really just closed the chapter.
"I just felt like that was a chapter that was never really properly closed. So that was fantastic to have and to feel wanted within the team was a really good feeling, for sure."
Luckily Andretti Autosport had Askew's seat from a pre-season test where he had stepped in for a day at Sebring to replace James Hinchcliffe who had travel issues, so it handed over that mould to Arrow McLaren SP and it and Askew were in the garage until 1am in preparation for the next day's race – his first since October 2020 in IndyCar.
Askew stepped in and did a strong job, looking set for a top 15 on a track he'd never raced at, before a drivetrain gremlin halted his progress.
Given the context that he didn't even get in the sim, never mind having a practice session, it was a performance that raised a few eyebrows and also showed his mental resilience.
As if his route back to IndyCar via the team that unceremoniously dropped him last year wasn't odd enough, the very next weekend Askew was called up to replace his long-term Road to Indy ladder rival Rinus VeeKay at Ed Carpenter Racing, after the latter broke his clavicle in a cycling injury.
Askew had been set for another finish around the back end of the top 15 at Road America before gambling on strategy, which yielded a 12th place, in a weekend where he was much quicker than his team-mate Conor Daly despite never having driven the team's car before. The difference with Detroit was that Road America was a track he knows and where he got three practice sessions.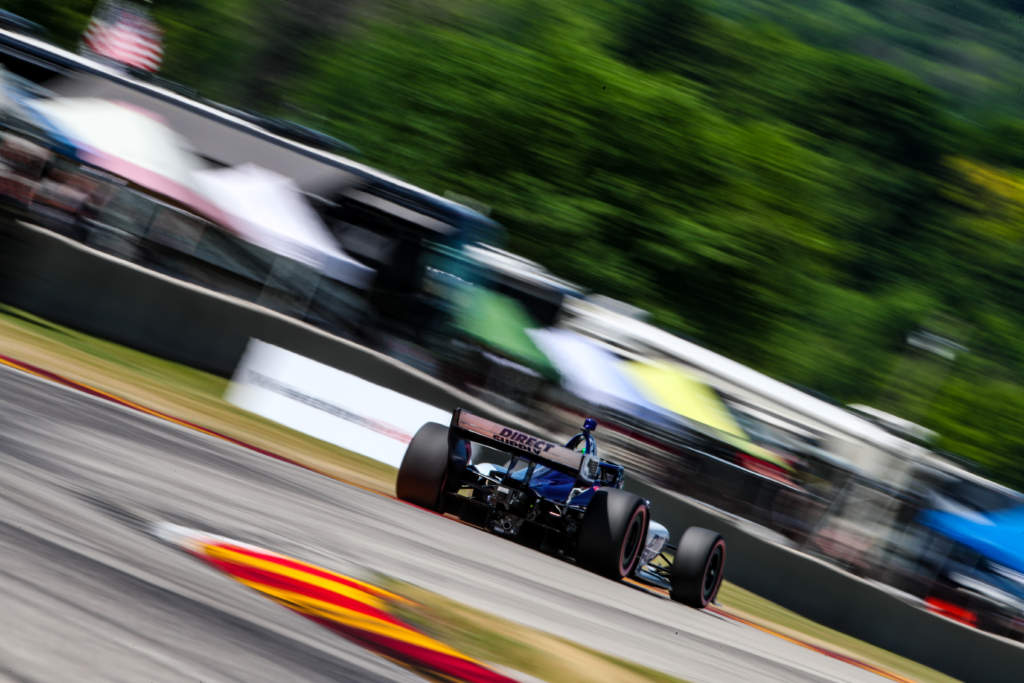 While all the cars are the same chassis, ultimately each team has a different set-up philosophy that can make each car very different to drive.
Pato O'Ward has admitted AMSP has the most difficult car to drive on the grid, and Rosenqvist echoed that while adding that adapting to the machine has been extremely difficult.
For that reason then, it's no surprise that Askew found his new employer's car different to AMSP last year.
"I'll be honest, I haven't felt that much confidence in lap one of a practice session in a long time," said Askew of driving the ECR car.
"I immediately felt that 'OK, this is definitely something I can work with and race with'.
"I would agree with what Pato and Felix are saying. I don't think the Arrow McLaren SP car is slow, I think it's just as fast if not faster on one-lap pace than the other cars, but I do think it's more difficult to drive than most of the other teams and I definitely felt that this week.
"It's always cool to drive and feel a different philosophy between teams, they're all in the same window but you can definitely feel some things that are different, and I couldn't really put my finger on what exactly was different.
"It just seemed a little bit more forgiving [at ECR] and definitely more raceable for me.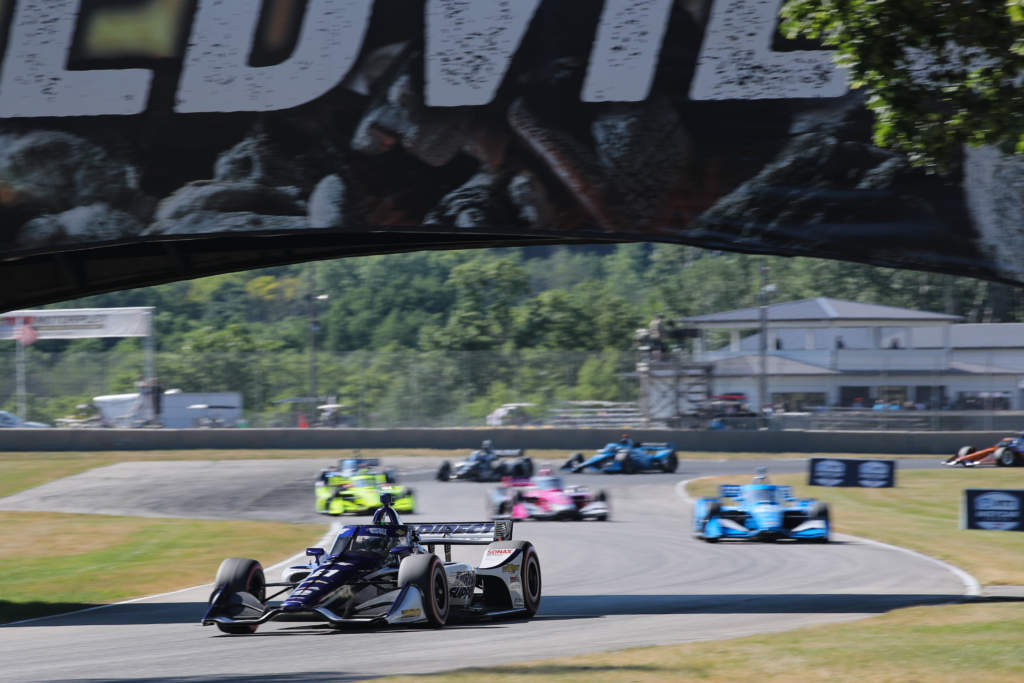 "Overall I was really happy.
"Jumping into that series, I believe it's one of the most competitive series the world has ever seen. I don't think a lot of people realise just how competitive it is with all the cars being so similar now.
"There's no team that's really reinventing the wheel at the moment, and with all the drivers being ultra competitive with champions from all around the world, previous IndyCar champions as well, I'm really happy with just jumping into a new car.
"Working with the new engineers, I was honestly really impressed with Ed Carpenter Racing's programme. You don't really understand the work that goes on behind the scenes as an outsider, so it was cool to really see how they work."
While O'Ward has had a season in the car now, the fact that Rosenqvist has struggled so much at times for AMSP in his first year replacing Askew is only adding to Askew's stock, which has certainly rebounded in an upward trajectory looking ahead to 2022.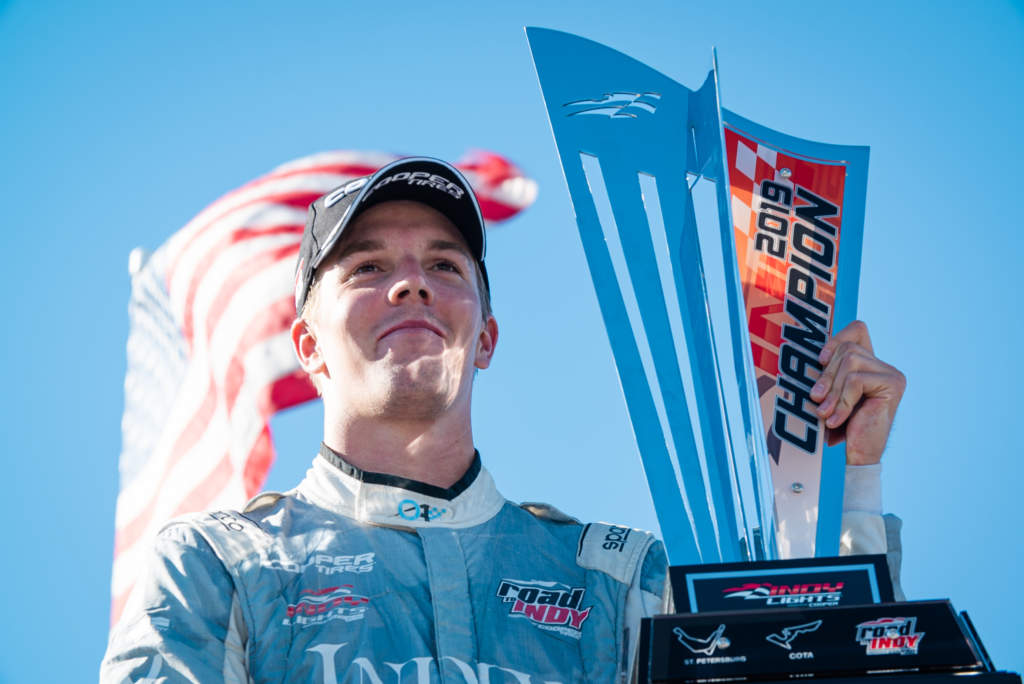 A few teams could well look to mix things up and go in different directions next year, and one of those outfits is Andretti Autosport. It would be a dream landing spot for Askew, who had won his Indy Lights championship with that team in 2019. Askew is working with Marco Andretti and the team in IMSA currently.
Ultimately, to get back into the series full-time he may have to set his sights a bit lower initially. But the bottom line is hope springs eternal, or at least it does now after a really bleak off-season for a very talented driver.
"I believe that my future has really turned around here," Askew says.
"I'd expect to have some opportunities both in IndyCar and the [IMSA] Sportscar Championship next year, and years to follow.
"It's definitely changed my life having these couple of opportunities that just came on a whim.
"Now I've done Detroit, it's Nashville and Long Beach, the only tracks now that I haven't competed at on the IndyCar calendar.
"For one, it's always been important to me to get to those tracks – in a situation where I have a full-time ride next year – so that we can hit the ground running."
By his own admission last year Askew felt his IndyCar career was over, but those who knew him will always have been hoping this affable and talented driver got the shot they know he deserves.
It will be tough without bringing his own funding, but given all that has happened to Askew already in his career, it seems he can overcome just about anything that is thrown at him.