Kevin Magnussen's IndyCar debut may have started with 21st on the grid and ended in an electrical fault causing retirement, but it was a rollercoaster race that left his team Arrow McLaren SP saying it "certainly would love to work with him again in the future, there's no doubt".
Ex-Formula 1 driver Magnussen was a surprise stand-in for the injured Felix Rosenqvist, who had crashed heavily in Detroit the previous weekend.
Magnussen took his first sportscar win for Chip Ganassi in the IMSA championship at the same venue, but the team's ex-driver Oliver Askew was called up to drive in place of Rosenqvist there.
With Askew subbing for Rinus VeeKay at Ed Carpenter Racing at Road America, that paved the way for Magnussen to show just how serious he is about racing in IndyCar – something his Haas F1 team-mate Romain Grosjean was able to secure a full deal for this year but Magnussen could not.
With practice being his first run in a single-seater in eight months and with no experience of the IndyCar tyres among everything else that's unique in the series, Magnussen did a good job across the first two practice sessions before making a slight error in his qualifying lap which led to his 21st-place starting spot.
In the race he had a notable off-track moment but led on an alternate strategy. The team insists he was capable of a top 10 finish before the electrical fault.
"For anybody that's looking to add to their programme, he's got to be a guy that people are looking at now" :: Taylor Kiel
Arrow McLaren SP president Taylor Kiel told The Race that he'd reassured Magnussen there were no expectations heading into the weekend although he believed decent points were on the table for the Dane.
"Obviously the results didn't turn out the way we wanted due to the electrical issue that we found unfortunately but, Kevin, he didn't put a foot wrong, he did a really good job for the team," Kiel told The Race.
"He is a professional in every sense of the word, he was great to work with. He did everything we asked him to do and he had good pace.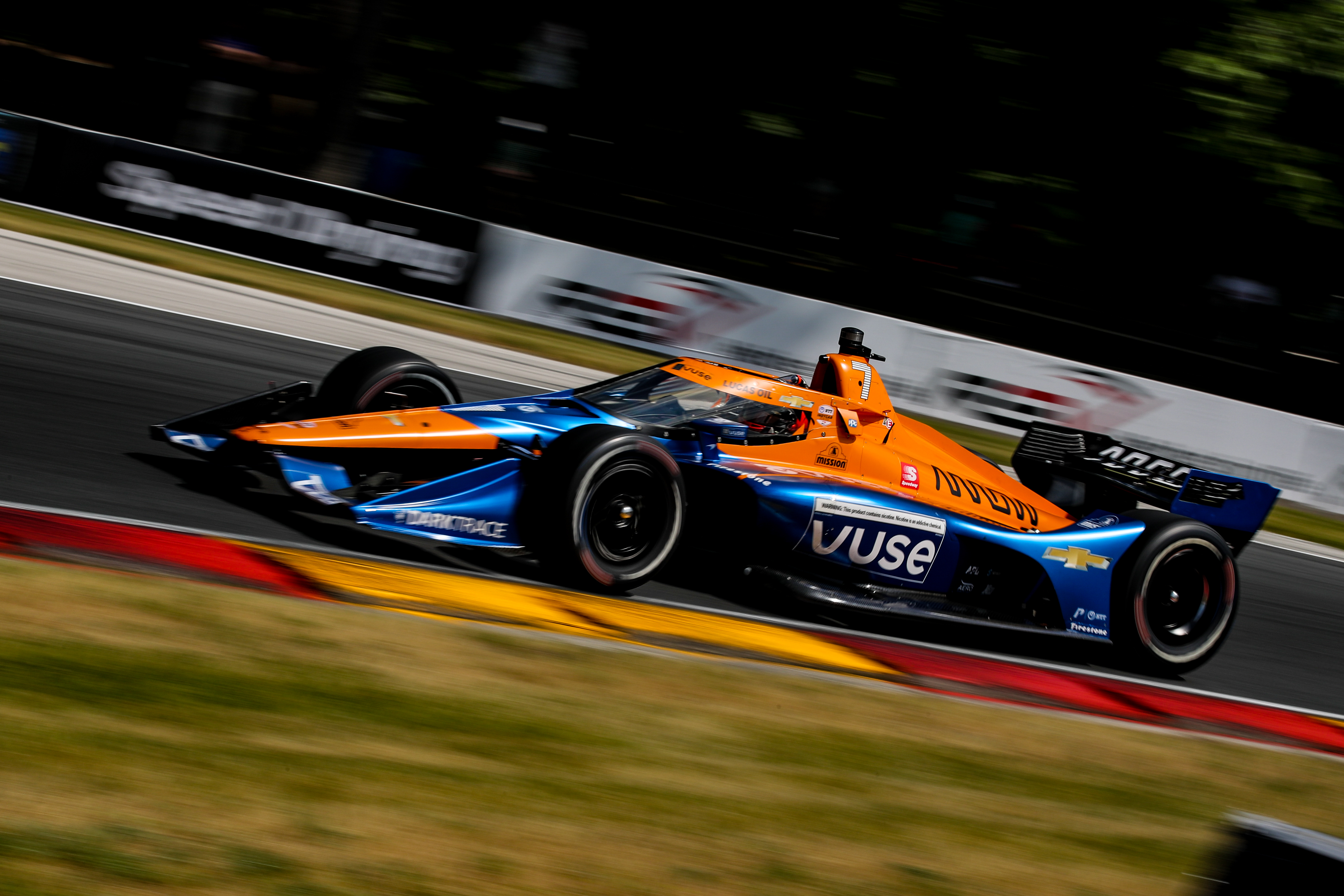 "I think, in qualifying, he made a little mistake just probably trying to overextend himself a little too much.
"But man, he did a really good job.
"It's a very difficult situation, jumping into an IndyCar in this era with this competitive a field, and doing what he did.
"So I've got a tremendous amount of respect for Kevin and think very highly of him and certainly would love to work with him again in the future, there's no doubt."
The Arrow McLaren SP team has remained at two cars for the full IndyCar season since McLaren joined the team as a co-owner last year, but it has repeatedly said it is willing to expand to a third car if the funding is available.
Its current full-time drivers Pato O'Ward and Rosenqvist are both contracted through 2022 too.
In 2020 the team ran Fernando Alonso in an extra car at the Indianapolis 500 and then Juan Pablo Montoya took that role in 2021, while also doing the preceding Indianapolis road course race to acclimatise after over three years away from the series.
Jenson Button also revealed prior to this season that he was close to joining the team for a road and street course programme, so it has shown willingness to look into expanding its line-up.
Asked if Magnussen was a bigger part of its plans after his Road America performance, Kiel replied: "Anytime you're evaluating expanding the programme or otherwise, you have to take those decisions and I think Kevin is certainly on a shortlist, for anybody.
"It's no surprise to me now that he's having the success he is in the DPi car and doing what he's doing in IMSA right now.
"He's a tremendous driver, but I think for anybody that's looking to add to their programme, he's got to be a guy that people are looking at now, no doubt.
"He's versatile, he's quick and he's a pleasure to work with.
"Yeah, for sure. I think there's no doubt about that."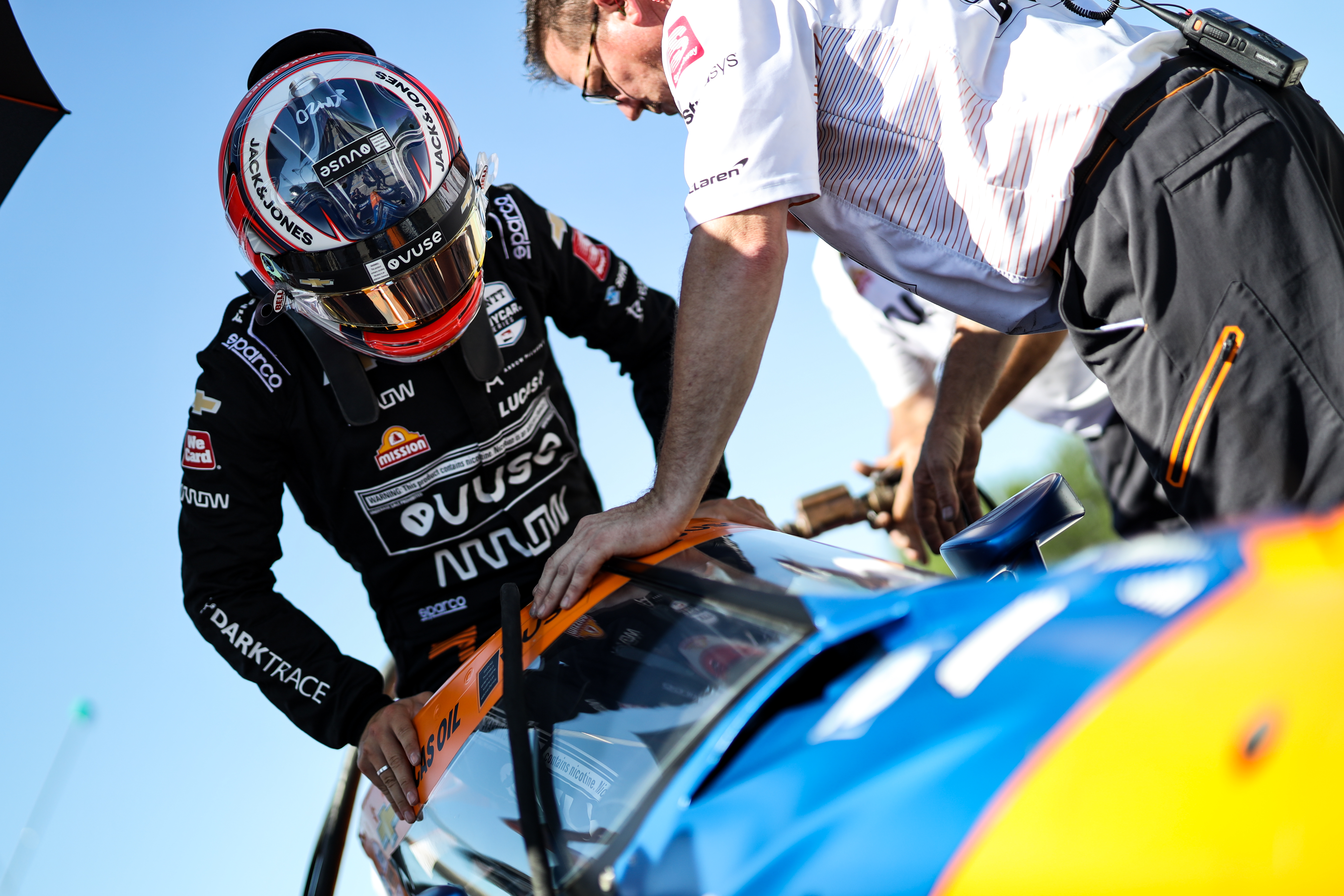 Magnussen himself has given very little feedback on his performance publicly, apart from thanking the fans via social media – but it's clear he made a big impression.
He had run as high as 17th in the early stages, and on lap 24 of 55 the team decided to gamble by leaving Magnussen out under a caution to attempt to make the end of the race on one more stop.
"I have no doubts if the car makes it to the end of the race, he's on for a top 10 – which is incredible really" :: Taylor Kiel
It was a risky strategy that catapulted him into the lead of the race, but he initially gapped Takuma Sato on the same strategy by two seconds, and apart from probably fighting a bit too hard with Sebastien Bourdais who was un-lapping himself on fresher tyres, Magnussen was exemplary in his role at the head of the field.
He matched the pace of the drivers who had just pitted, the group led by long-time leader Josef Newgarden and eventual winner Alex Palou, and even though they were fuel saving, Magnussen had more mileage on his tyres.
So the team was extremely pleased with his pace in that phase of the race after its full analysis.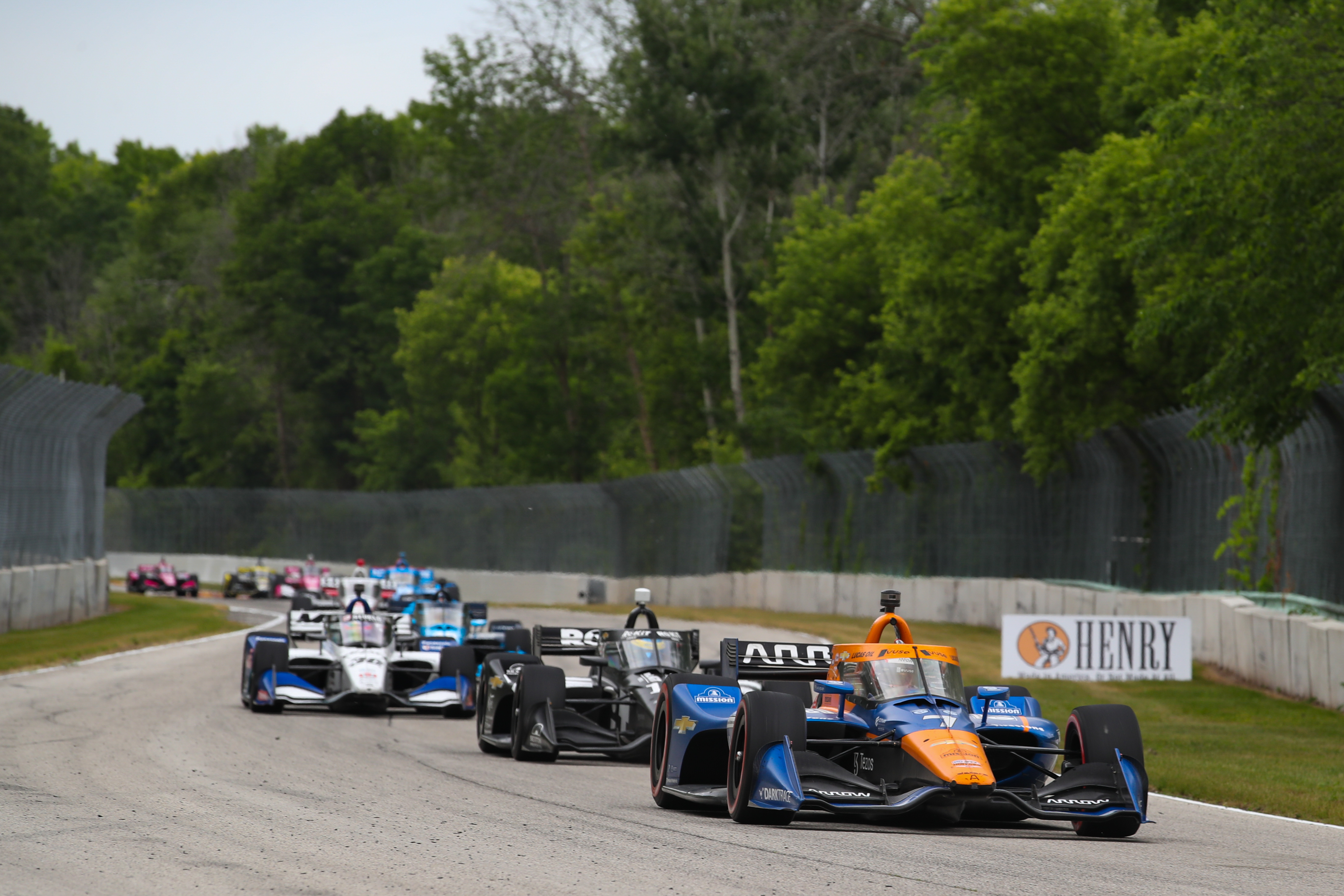 "I think that had we not had the electrical issue, Kevin's in for a top 10 finish," Kiel added.
"I think he's around that Sato to [Max] Chilton range, that eighth, ninth, 10th, 11th group.
"That race obviously showed a few different faces.
"At a moment there, there was a lot of fuel save going on. We felt like it was in our best interest at the time to just totally go off strategy and just give ourselves a shot to do something because when you qualify in the back and everybody's fuel saving, you're not going to go anywhere.
"So it was an exciting roll of the dice for us and then once we got up there and Kevin had clean air, he was running lap times that were totally on par with anybody else on that strategy, he was doing everything that we needed him to do.
"We're giving a target – both lap time and fuel economy – and he took care of the tyres extremely well.
"I have no doubts if the car makes it to the end of the race, he's on for a top 10 – which is incredible really considering that he had like 20 laps total before the race started.
"So it was really good on him and I think the team was certainly impressed."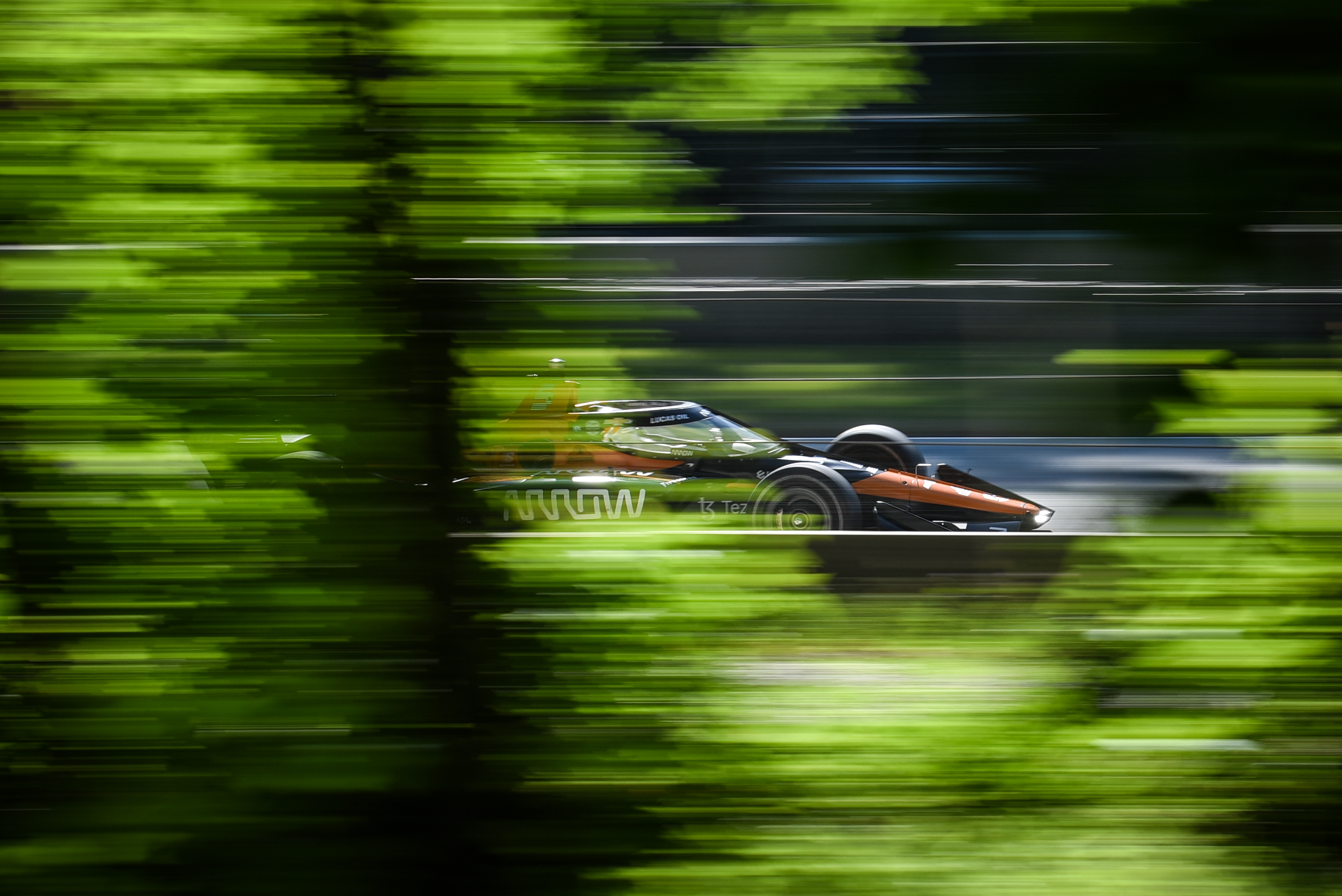 With all the attention on Magnussen, you could be forgiven for forgetting about Rosenqvist but there's an update on him too.
It looks like he is set to race the weekend after next when the series moves to Mid-Ohio.
The team is hopeful he can start to move forward there as difficulty adapting to the tricky-to-drive AMSP car, some bad luck and a few mistakes meant Rosenqvist was 20th in the standings entering the Detroit weekend, and has lost three races' worth of points since.
"I talk to him every day, he's making a lot of progress, he feels pretty good," Kiel said.
"I think if it were up to him and we were racing this weekend, he would drive this weekend.
"He still has to go through some of the protocols that IndyCar need him to do but as of this moment I don't see any issues and that's just in my conversations with him.
"So we're certainly hopeful that everything goes well in the next week and that he's able to continue to make gains and then he'll be back in the car for Mid-Ohio.
"There's no doubt in my mind Felix gives us the best opportunity to compete.
"So we'll be happy to have him back when he's ready to come back and we'll be looking to certainly close the gap in the championship and try to pull ourselves out of the hole that we're in at the moment."