Jenson Button says he was set to race in IndyCar this year with Arrow McLaren SP before the coronavirus pandemic disrupted plans.
A then unconfirmed rumour pointed to Button testing in the first half of 2020 with the team – which McLaren bought into ahead of the 2020 season – and Button has now said that would have ramped up towards doing the road and street course events in IndyCar this year.
However, Button pointed to the cancellation of most in-season testing in IndyCar last year for contributing to ending his chances of a part-time schedule in the series.
Speaking to British weekly newspaper Motorsport News, Button said: "There was a possibility of me racing next year [2021] in IndyCar, it just didn't come about because of COVID.
"I was supposed to do a couple of tests with McLaren.
"First one I couldn't do because of COVID, it was cancelled, and the second one was between the two Austrian GPs.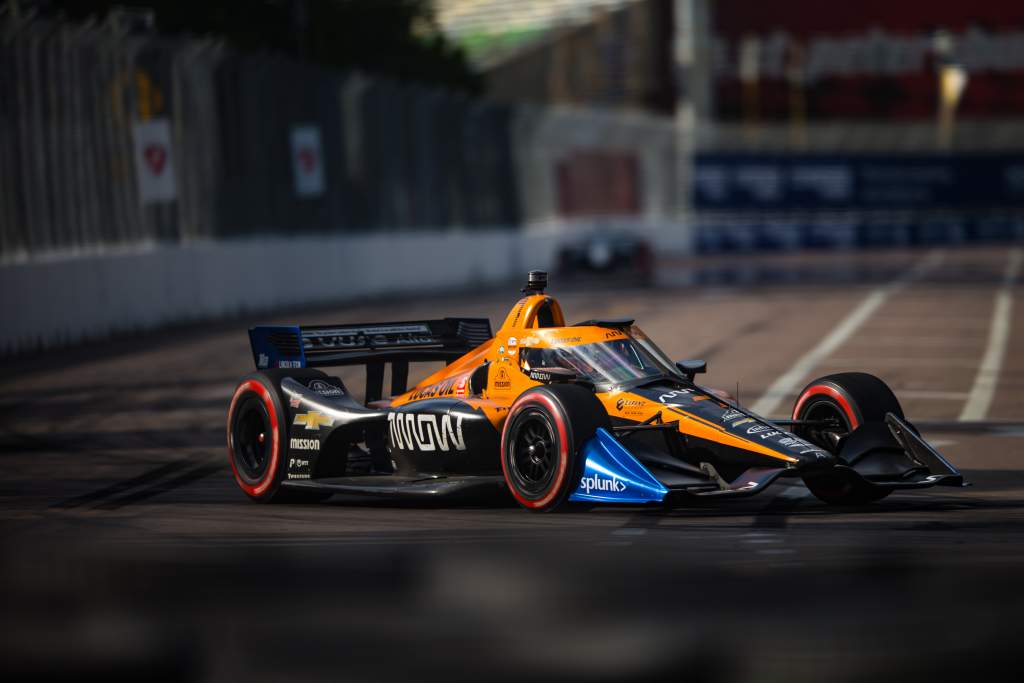 "So I missed out on doing that which is a shame because my aim was to do the road circuits, not ovals, I wouldn't do ovals but to do all the road courses, but it just didn't happen.
"If COVID didn't happen, it probably would [have happened]. But I'm sure a lot of people can say the same thing."
Seven-time NASCAR champion Jimmie Johnson was also set to test with the team, at Barber Motorsports Park in April, but that test was cancelled and the team confirmed to The Race in June that it wouldn't test him while it focused on its two full-time drivers in the championship.
Instead, Johnson tested for Chip Ganassi Racing in July before signing for the team to do the road and street courses in 2021.
Like Ganassi, Arrow McLaren SP could have run Button in a "driver development test", which is how Ganassi was able to test Johnson.
An Arrow McLaren SP spokesperson told The Race it was too soon to say if an opportunity to field Button would arise later in 2021.
The team will field a third car alongside Patricio O'Ward and Felix Rosenqvist in at least one event in 2021, with Juan Pablo Montoya joining for the Indianapolis 500.
The start of the IndyCar season has been delayed as the St Petersburg season-opener was postponed until April last week due to the coronavirus, for the second time in as many years.
The first round is slated to be Barber on April 12.
Button left McLaren at the end of the 2017 season, moving to Super GT where he won the title at his first attempt with co-driver Naoki Yamamoto.
He also raced at Le Mans in 2018 and again in Super GT in 2019.
Last year he competed in the British GT finale at Silverstone alongside World's Fastest Gamer winner James Baldwin in his eponymous Jenson Team Rocket RJN squad.
In lockdown, Button also competed in The Race's Legends Trophy on the famous Indianapolis oval- racing against Fernando Alonso.