When a brand like McLaren enters an elite motorsport championship, people expect instant success. In 2020, its 'new' IndyCar operation failed to win a race but took a strong fourth in the championship with a near-rookie driver.
So just how successful was Arrow McLaren SP's IndyCar 'debut'?
It was late in 2019 that Schmidt Peterson Motorsports and McLaren announced its joint IndyCar plan. Of course, McLaren had entered the Indianapolis 500 with Fernando Alonso in a 2017 alliance with Andretti Autosport and followed that up with the ill-fated 2019 solo bid, but this news marked McLaren's first foray into full-time North American competition in decades.
While the team did fail to score a victory – something it had been able to do as SPM as recently as 2018 – Patricio O'Ward spent a long period in third in the championship before dropping back to fourth due to a late surge from Andretti Autosport's Colton Herta.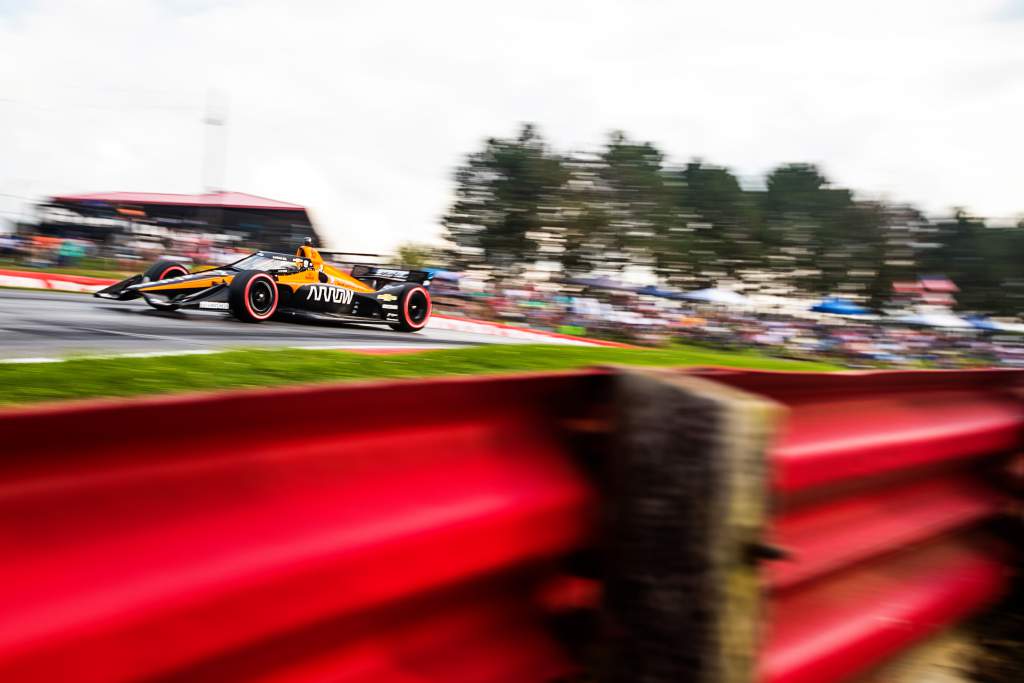 On the face of it, 2020 should have been the perfect year for the underdog with the aeroscreen being added to the car. It increased the centre of gravity and weight over the front wheels, leading to a set-up nightmare for the teams, which had to factor in underlying understeer induced by the new device.
There was a chance that adapting to that would mix up the order and throw the big three – Andretti, Chip Ganassi Racing, and Team Penske – off course, but the COVID-19 pandemic added a fresh layer of complication for Arrow McLaren SP's efforts.
After all, it had added a bevvy of new staff to support its new venture – though the existing team remained mostly in place – and it wasn't just personnel that changed, but the whole way of working.
Like the McLaren F1 team, AMSP now has a team 'back at base' during race weekends as well as between races. A small group of technical personnel based at the McLaren Technology Centre in Woking process data and communicate live with the team in the US to get the best out of the machinery at hand every session.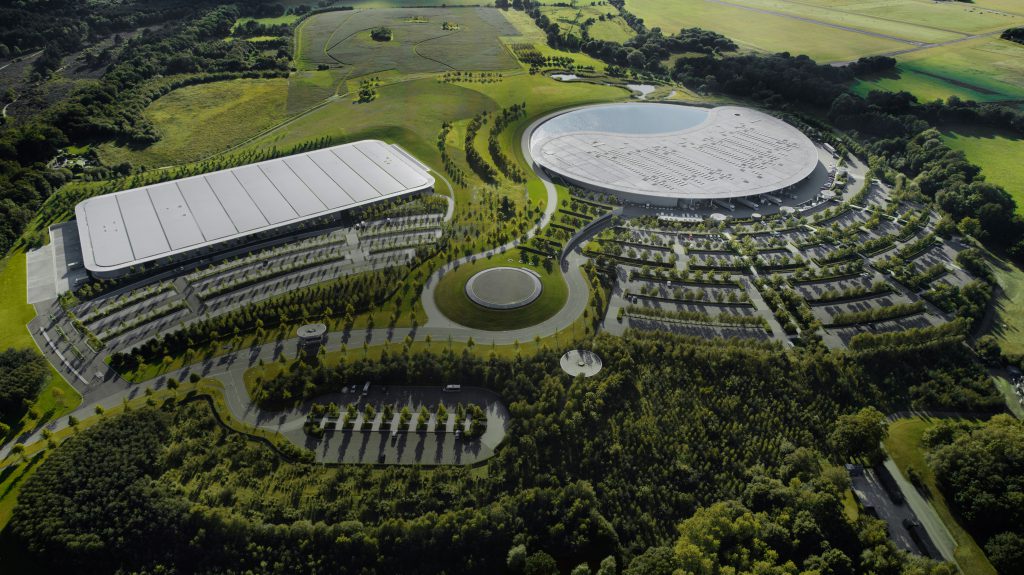 It's a new venture in IndyCar and a totally new way of working; learning how to process that data, who is responsible for elements of communication, how decisions are made based on the leadership structure and information provided and so on. All that coming with the asterisk that – although engineering principles don't change – most of the staff embedded with McLaren in Indianapolis and Woking had little or no oval or series experience.
The pandemic only fed the uncertainty over how all of that worked, with time in the factory reduced due to a lockdown before the season finally got underway in June, and as the season progressed condensed weekends meant less time for the team to be effective in reading and interpreting data because of reduced track time over the race event.
Even the existing SPM element of the team had a new set of parameters to work with, not only with the addition of the aeroscreen on the cars it admittedly knew well by now, but also via a switch to Chevrolet power from Honda (which had gone through a painful three years with McLaren in F1).
All of those factors meant predicting how good Arrow McLaren SP would be was a lottery. If it struck lucky on a set-up, maybe it would impress but fail to match that with consistency due to its new work methods. If it didn't find that sweet spot and the team's upheaval fed poor communication, it could have been a hot mess.
Luckily for the team, it was probably better than it could have hoped for given the external pandemic factors at play.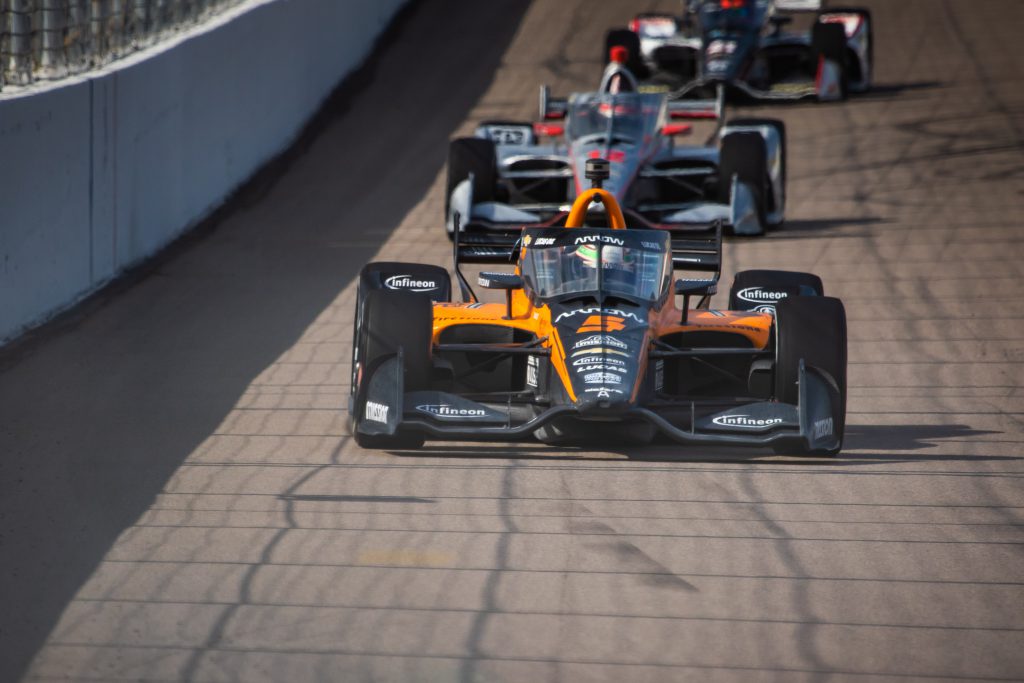 "I think from a general perspective, we're very happy with how things went," Arrow McLaren SP managing director Taylor Kiel tells The Race in an exclusive post-season interview.
"When you onboard a programme like McLaren, there's a lot to get through, there's a long checklist of items that you want to accomplish from the perspective of ways of working procedurally.
"But most importantly it's integrating the people, which is a difficult proposition when you've got a group working in the UK and a group working in the US on Eastern Time [five hours behind].
"It all seems very basic, but in the middle of a race season that just so happens to fall in the middle of a global pandemic, it was a lot of work.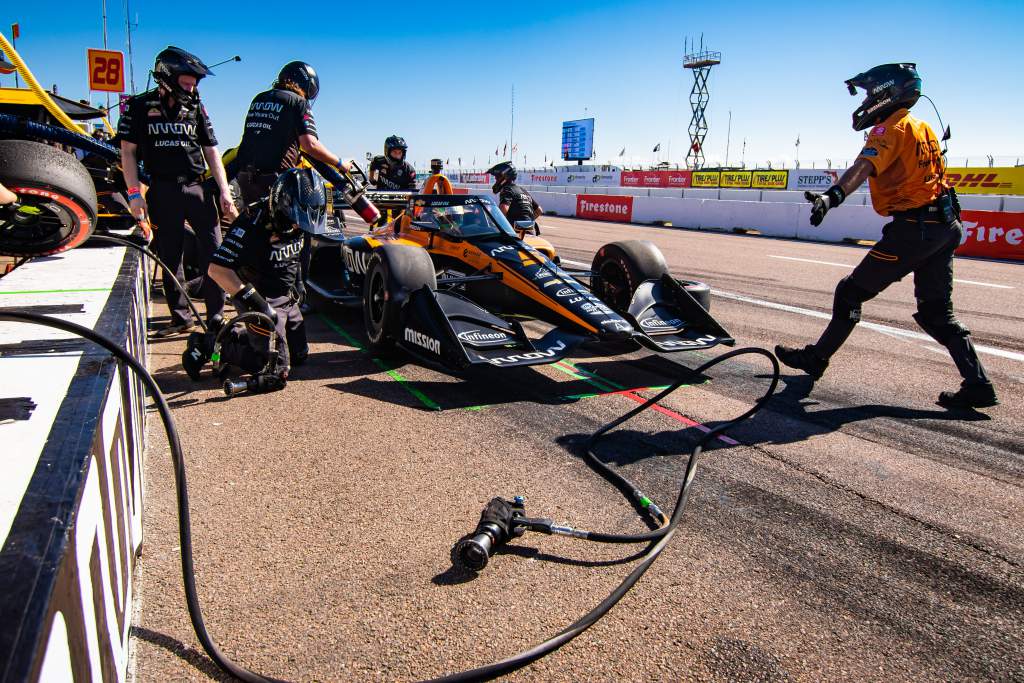 "But I think we can look back on it and feel good about the success that we had this year, both on track but also with integration of both teams.
"We had a goal to form a strategic partnership and improve in many areas across the team and I think we can say that we did that.
"Are we there yet? No, we're not at the finish line and we never will be. So it's a constant review process and it's constant improvement. So, yes, happy with where we got this year but excited to see where we can get next year."
Both the existing team in place (including previous SPM employee Kiel) and McLaren had a feeling about how it wanted that relationship to work, and when you employ top-quality people within those roles, things are likely to go well.
Perhaps the lowest-key of all the signings was Andrew Jarvis, Lando Norris's 2019 race engineer at McLaren, perhaps most famous for the phrase 'me shoes', or the helmet Norris gave him in their last race together. Both are worth a Google.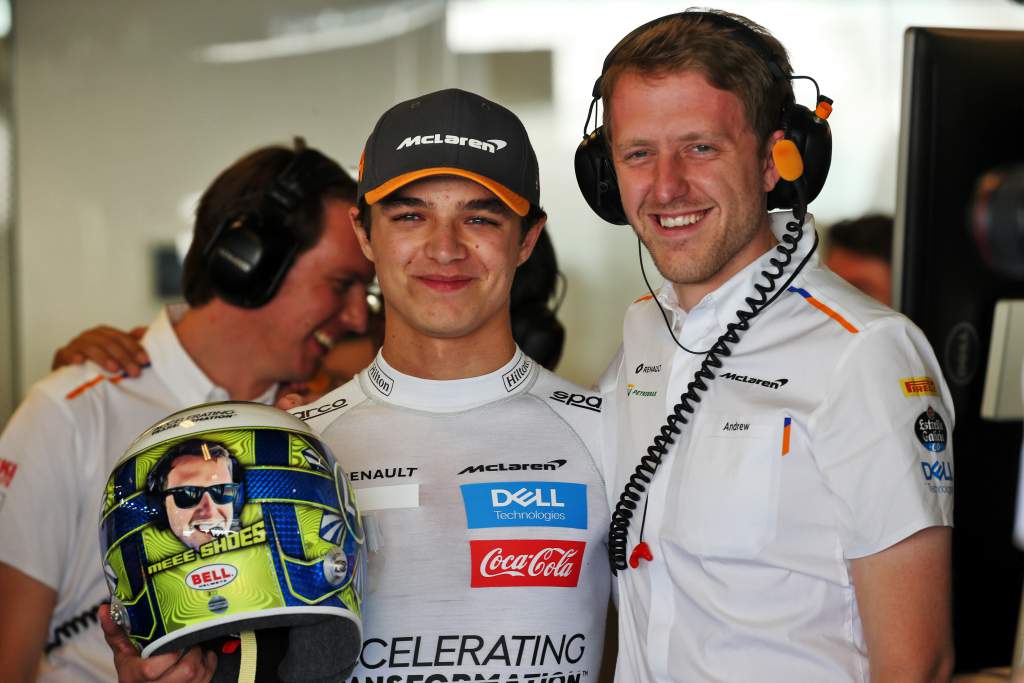 It just so happened Jarvis was looking to move to the States regardless of the IndyCar programme, as his wife is from there. Gil de Ferran – the chief of the McLaren side of the operation and another brilliant albeit more obvious big-name hire – snapped him up immediately.
"My main role when I'm at the track is being a conduit between McLaren and the IndyCar side," Jarvis tells The Race in an exclusive chat with us after his first full season embedded with the team, albeit working remotely on non-race weekends from San Francisco.
"We are obviously one team, but there is some learning that we need to do, particularly on McLaren's side from how to go IndyCar racing. And that has been my main role.
"So my weekends are basically trying to learn – very much this year being the first year and with the shortened weekends – from the IndyCar engineers: 'How do you set-up the car? Why have you made this decision? Why have you changed the camber like this?'
"But on top of that it is to try and bring some expertise from the F1 side.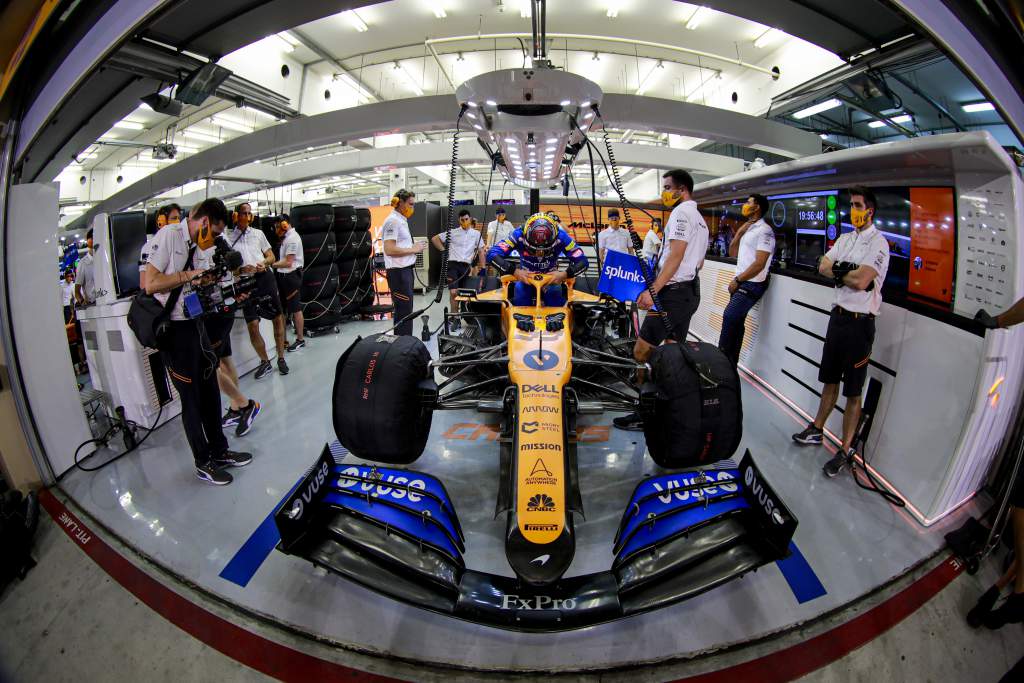 "Through the sessions, I'm not necessarily operational. I'll watch the data and I'll comment on it and I'll tell the race engineer that maybe he needs to think about this in this corner.
"And then, between sessions, I'm looking again at the drivers' data and the set-up data as well, saying, well, maybe we should consider this because of this and that. Kind of a more consultancy role rather than the operation part."
Imagine running an IndyCar team and being able to bring in a bright, motivated, F1-successful race engineer and just have them there, purely interpreting data to get the most out of the driver? It's an incredible resource to have and there are less obvious but similar roles scattered through the team that bring F1 quality to the IndyCar environment.
It's not that IndyCar is sub-par compared to F1, and Jarvis stressed that there's a lot of learning being done by McLaren as well as vice-versa. But that fresh input from people who have reached the pinnacle of the sport can only help it improve on the Stateside element of the equation, even if the series is a different challenge to F1 with a spec chassis.
On track, O'Ward scored 10 top-10 finishes across 14 races in 2020, with three-second places. On all three of those occasions he was just slightly outdone by the competition, with Road America the real disappointment as his tyres just disappeared while Felix Rosenqvist was able to keep his alive on his Ganassi-run car to take a late victory.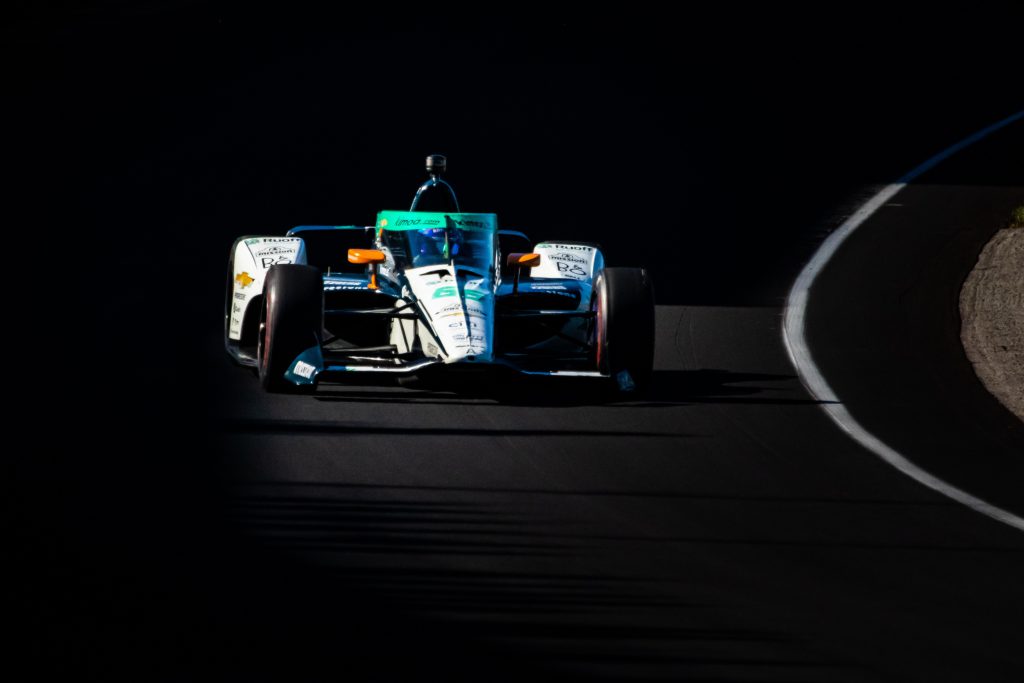 The Indianapolis 500 was the event that raised the most attention on the programme due to the size of the event and the addition of Fernando Alonso, with Jarvis as his performance engineer and Craig Hampson playing a key role.
Unfortunately for them, after Alonso crashed in practice, a handling problem in the race potentially caused by that crash and a clutch issue added up to a disappointing result.
The fact that Chevrolet appeared to lack the power of the Honda entries was relevant, but also O'Ward was able to shine and finished as the event's top rookie in sixth – showing more where the team's ultimate pace could be.
Sadly it was here that the well-liked rookie Oliver Askew's season fell apart. He crashed heavily in the 500 and in the rounds afterwards he competed while suffering the effects of concussion, not seeking help for another five races.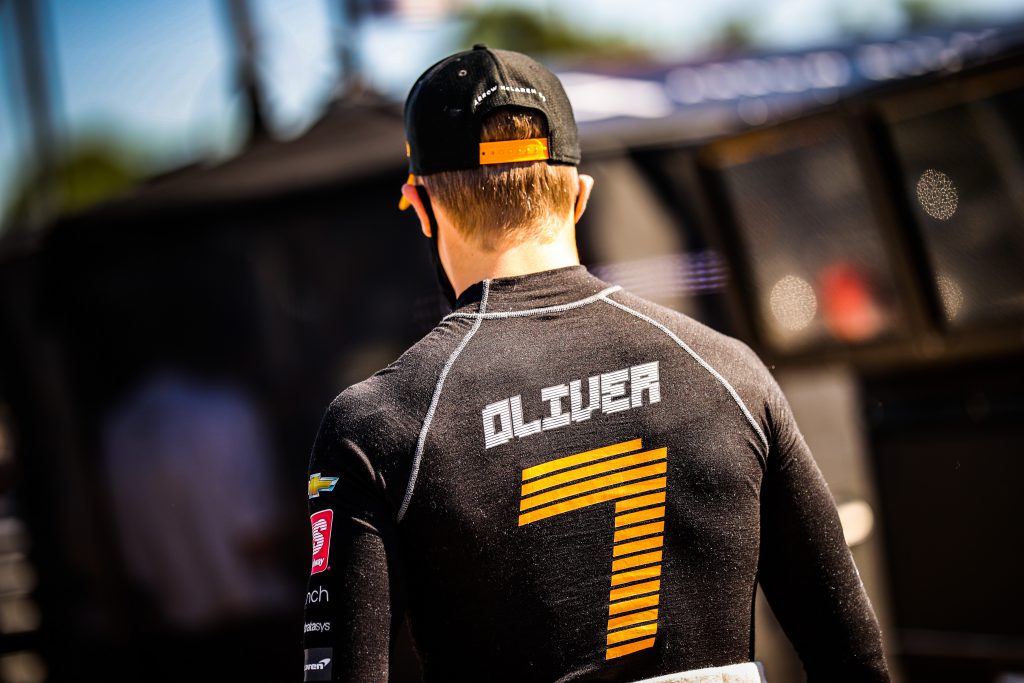 The crash came just after the reigning Indy Lights champion's podium at Iowa and a top-six finish in the second race of that double header but his results, performance and career plummeted in the aftermath.
The timing of the decision to oust Askew was as poor as it gets given his concussion had not long since become public knowledge, but the team had clearly already decided to go in a different direction earlier on, securing Rosenqvist's services for 2021.
While Arrow McLaren SP perhaps gave up on Askew too quickly, signing Rosenqvist for any team will always make sense.
A lot was made of the younger partnership of O'Ward – just eight races into his IndyCar career – and rookie Askew being like McLaren's F1 line-up of Lando Norris and Carlos Sainz Jr. The youthful and fun demeanour outside of the car has been extremely attractive to the F1 squad's marketing, and it has stayed true to that for 2021 by signing Daniel Ricciardo to replace the Ferrari-bound Sainz.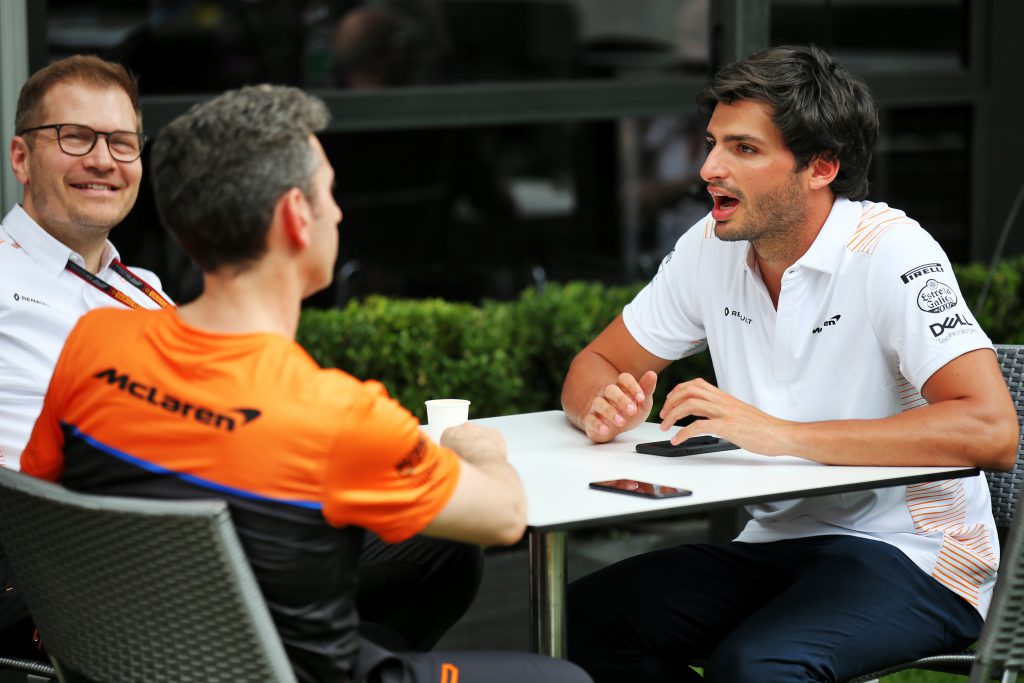 Perhaps that's where this year went wrong for AMSP in IndyCar – it didn't have its Sainz. O'Ward and Askew were an incredibly inexperienced duo whereas Sainz had already experienced the ups and downs of F1, Red Bull's cut-throat junior programme and the rejection of Renault. That led to him being one of the most underrated drivers in F1 when he arrived at McLaren in 2019, and he's gone from strength to strength at a team that made him its leader.
That's exactly where Rosenqvist should come in. Like Sainz, he's always been considered a number two in IndyCar, being Scott Dixon's understudy at Ganassi. His first season was immense but the second failed to show signs of progression.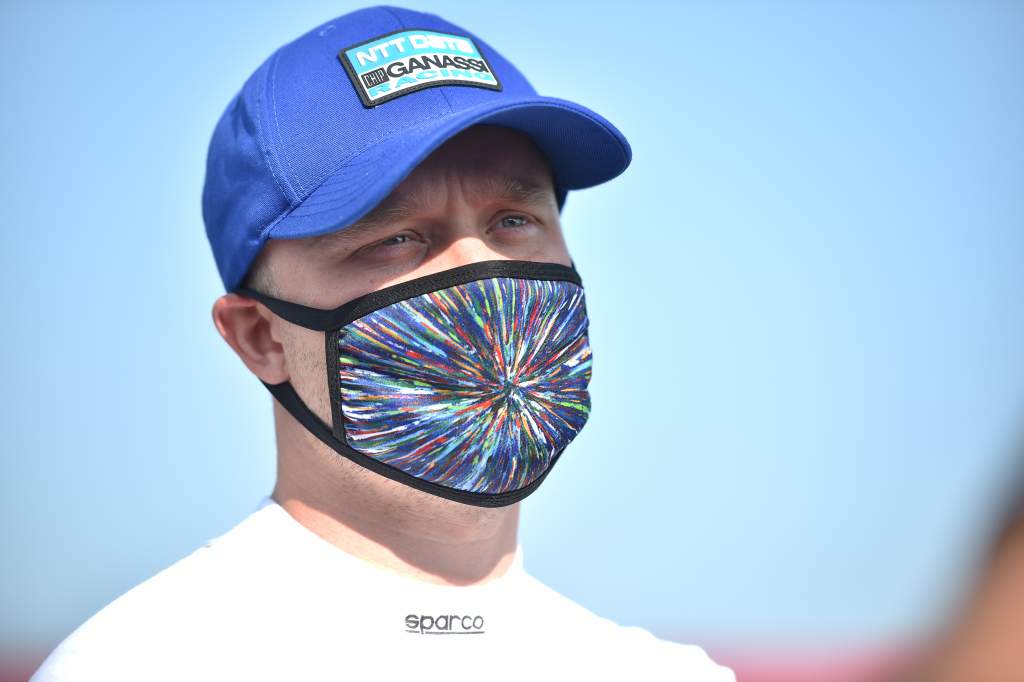 Now he is in at Arrow McLaren SP as a leader – something that Kiel expects of him – in terms of his experience, while he is still considered a lost F1 talent in Europe.
Getting back to the original question of how good the team's season was, it's clear to see it faced a whole load of uncertainty and delivered much better performances than it did the year before, so that's a success.
The emergence of O'Ward is another win for the team, giving it a peaky but high-upside driver for the future who can tidy the roughness around his edges. Rosenqvist brings more experience than most for his age and both drivers' nationalities open up new commercial areas for the team, with Rosenqvist likely to increase interest in the team in Europe and O'Ward appealing to IndyCar's Mexican fanbase.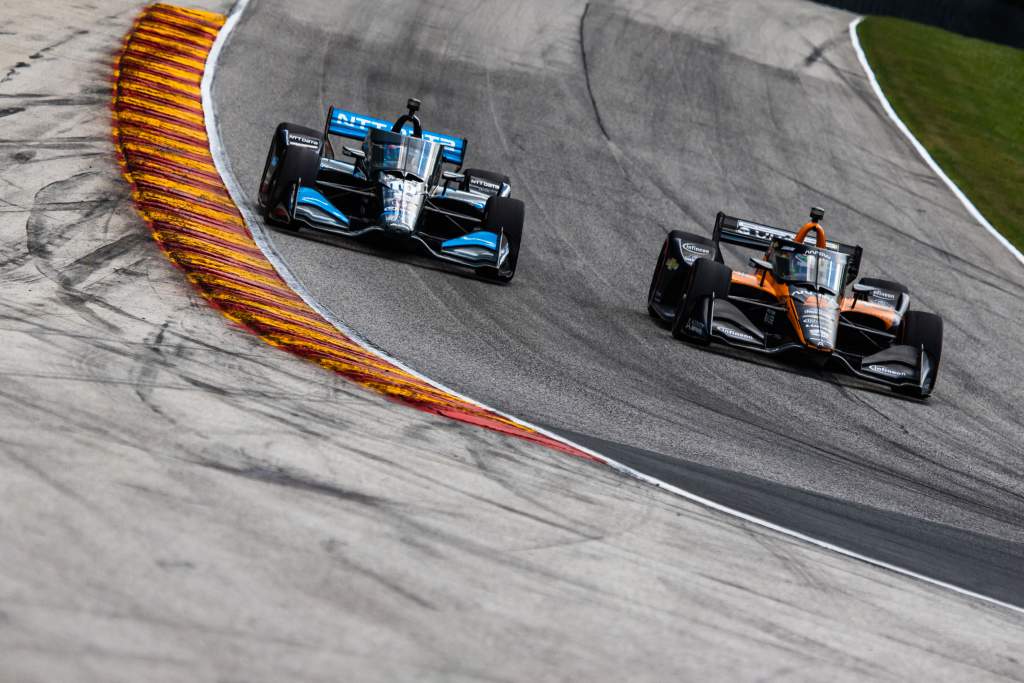 However, no analysis of the year is complete without highlighting some of the errors and who better than Kiel, having completed the team's post-season debrief, to outline what those are and where the team can improve?
"I think that this year was about laying the foundations," says Kiel, who admitted the team will look to add personnel in the off-season if the correct hires become available.
"The focus was on the integration of the people [from 2019] and broadly defining roles and responsibilities. I think next year, a big focus is on detailing those roles and responsibilities, further opening up lines of communication, making the circle a bit bigger.
"A big push from my side is trust. It's trusting the UK group to do their job and it's the UK group trusting the US group to do their jobs. Trust is a big factor and I think that comes with building any team but in this particular situation with the ways that we're working currently. That's a big factor."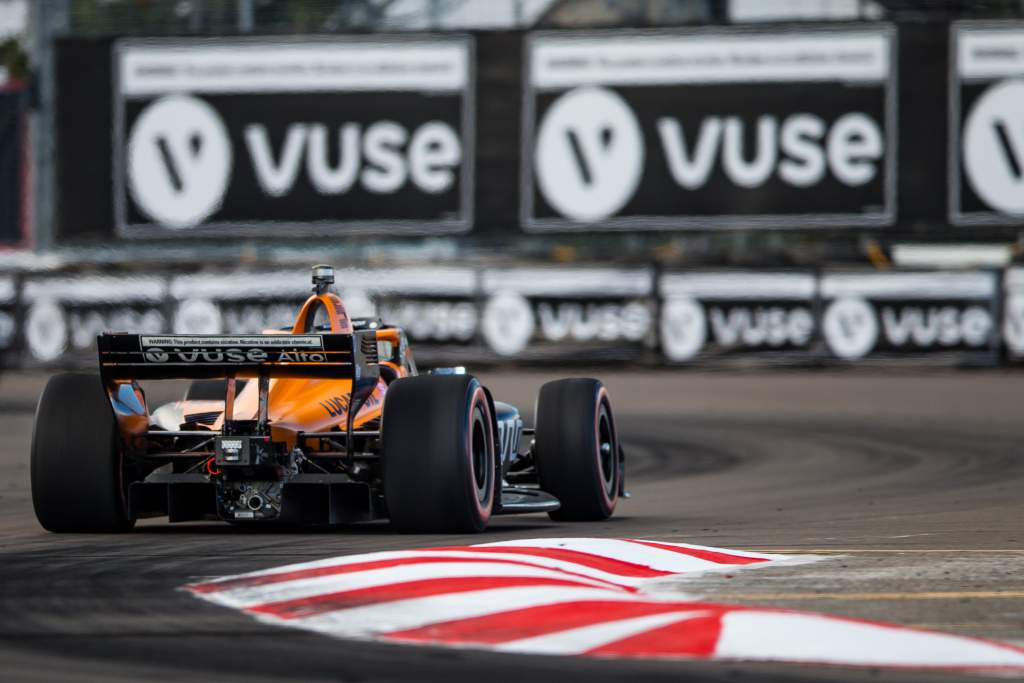 Kiel picks out "missed opportunities" – like a pit error at Texas which dropped O'Ward out of the top 10 and a qualifying handling issue that ruined a shot at a Road America double pole.
He adds: "That's my job, right? It's to identify where our weaknesses are and improve on those. When I look back on the season I look at missed opportunities.
"There's just these moments throughout the year where it's a missed opportunity here or there because of 'what'. That's our job now, let's go back one by one, analyse those situations and and fix them.
"And we've done that process, so I'm confident that we will go into next year better prepared and in a better position to make better decisions in the moment, which is good."
Ultimately all the upheaval and the enormous pressure of adding the McLaren name to the team could have created a directionless and slow-to-react beast condemned to the bottom of the IndyCar table.
Instead – even though the team has botched key moments at times during the season – it has ultimately found a way to incorporate its new personnel and have them work together in the most difficult of circumstances to create what has been a team on the precipice of the series' top echelon.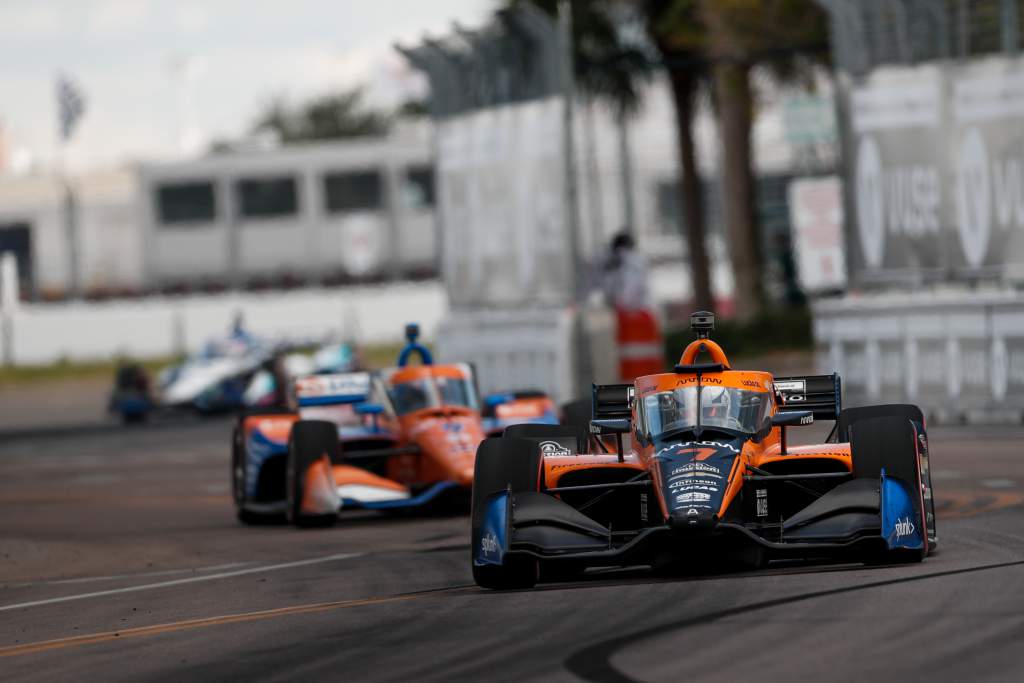 Its resources in terms of some of the minds it has at its disposal means it has every right to be fighting at the top of the order, and now all the ingredients are there to deliver on that.
The strong 2020 season has only increased the pressure on success in 2021, and Kiel's targets are lofty, but if it can further harness the level of personnel onboard and tie it all together, it should be on to a winner.
The fact it delivered four podiums and fourth in the championship for O'Ward shows the potential is there despite the adversity it faced.
Next season there will be fewer reasons to explain a lack of form if indeed the team doesn't take a leap forward – given the resources at its disposal and the lessons learned from 2020.
So all eyes will be on how the SPM-McLaren relationship works in 2021 and if ironing out those errors is what it takes to fight for a title. After all, you have to be perfect to challenge a Josef Newgarden or a Dixon.