Had Fernando Alonso not made a cameo appearance as a fuel mileage assistant to race leader Scott Dixon in the 2020 Indianapolis 500, you could be forgiven for not noticing he was in the race.
The two-time Formula 1 world champion already had the 'superb' and 'disaster' boxes ticked on his list of Indy 500 experiences before his third attempt this year, and now he's added one that can sit between those two: mediocre.
Alonso qualified near the back and ran near the back. When his fellow off-sequence runners in the bottom chunk of the field cycled their way to the front through pit strategy, he correctly passed up the chance to run in the top 10 early in the race by choosing to pit again with the leaders in a bid to improve the car for later in the race.
When runaway leader Dixon caught Alonso, it seemed inevitable he'd breeze by and leave him a lap down for the rest of the afternoon. Instead, Dixon got on the radio to his team and asked if he could sit behind Alonso to save fuel in his slipstream.
While other lapped cars caught them over the laps Alonso spent towing the leader round, during this phase Dixon's lead over the cars he was racing against increased. So Alonso's pace during a rare spell in clear air wasn't terrible.
Alonso's appearances at Indy bring in new viewers who wouldn't normally follow one of the greatest races in the world. In 2017 it was easy for those people – and even some of Alonso's fellow F1 drivers – to point to his exceptional performance through qualifying and the race as proof that IndyCar isn't that challenging and anyone could cross the Atlantic and run competitively if they fancied it.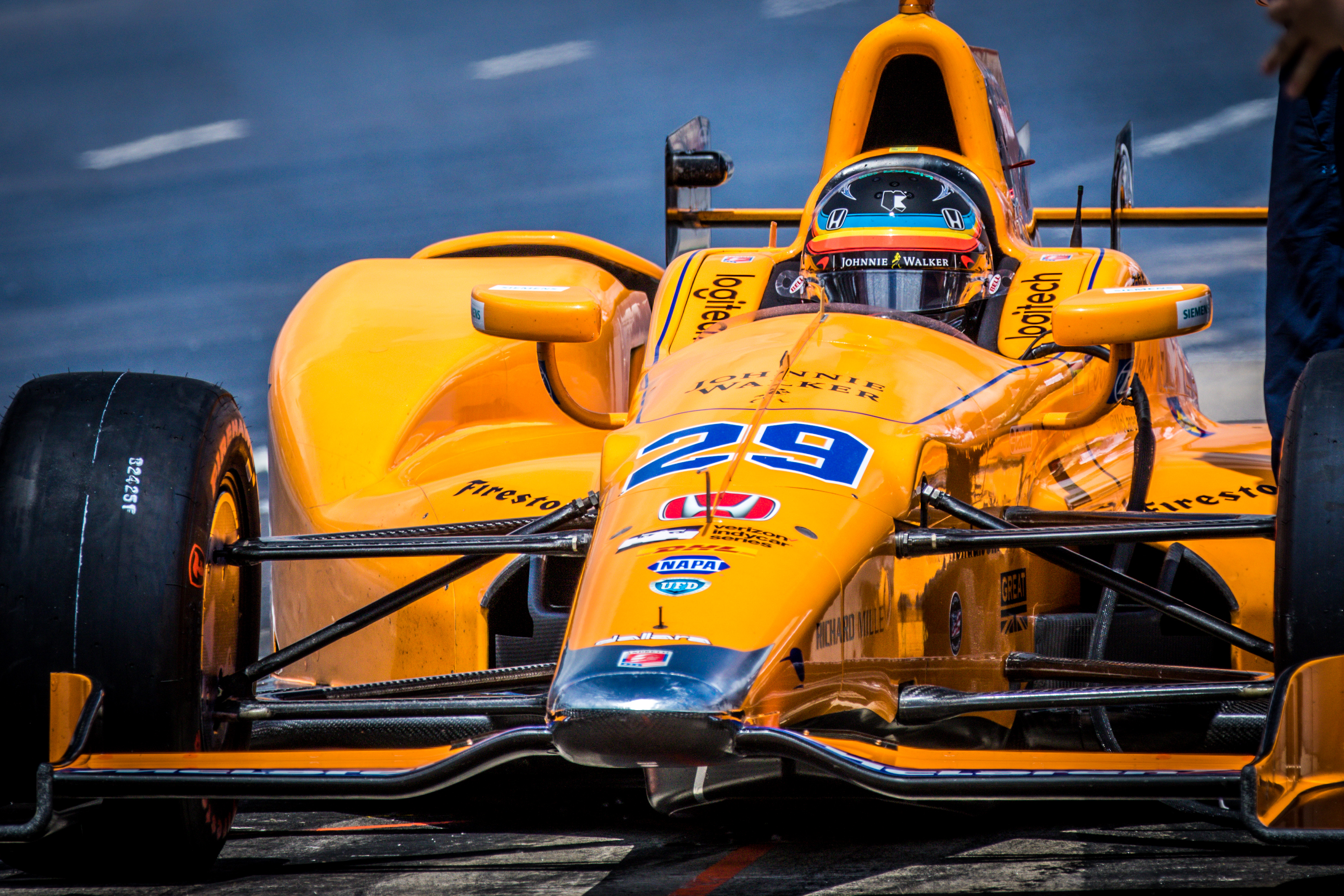 Alonso, it must be said, didn't fall into that category. He respected the race, and took his preparation in 2017 very seriously. He was rewarded for those efforts because he had one of the best cars in the field that May.
There was a bit of 'it's not so easy after all' talk after the Bump Day disaster of 2019, but that one could still be argued away with McLaren getting its attempted entry into a mess. Too many things about that project turned out to be shambolic.
Now we have a clearer picture to look at. Alonso can rightly take some satisfaction from completing the race for the first time, but that wasn't why he came back for a third attempt. His Indianapolis exploits – which are on hold for at least the next two years he spends with Renault in F1 – were about winning the race and completing the Triple Crown. Not finishing 21st and lapped.
Alonso probably realises by now that humiliating a manufacturer in public can come back to bite you
Alonso isn't on the list of people who need to show more respect for the challenge of the Indy 500. He's gone into it with his eyes open every time. And perhaps he can take heart from Takuma Sato winning the race for a second time at the age of 43. If Alonso only does two years with Renault and is then available again to return to Indy in 2023, he'll be 42 when he goes back.
In 2014, Jacques Villeneuve (also 43 by then) returned to Indy for the first time since he won the race in 1995 and finished on the lead lap in 14th. Fittingly, he did it with the Schmidt Peterson team that McLaren has since partnered up with and morphed into Arrow McLaren SP. Villeneuve hadn't raced a single-seater since getting the boot from BMW's F1 team in 2006, when Alonso was winning his second F1 title.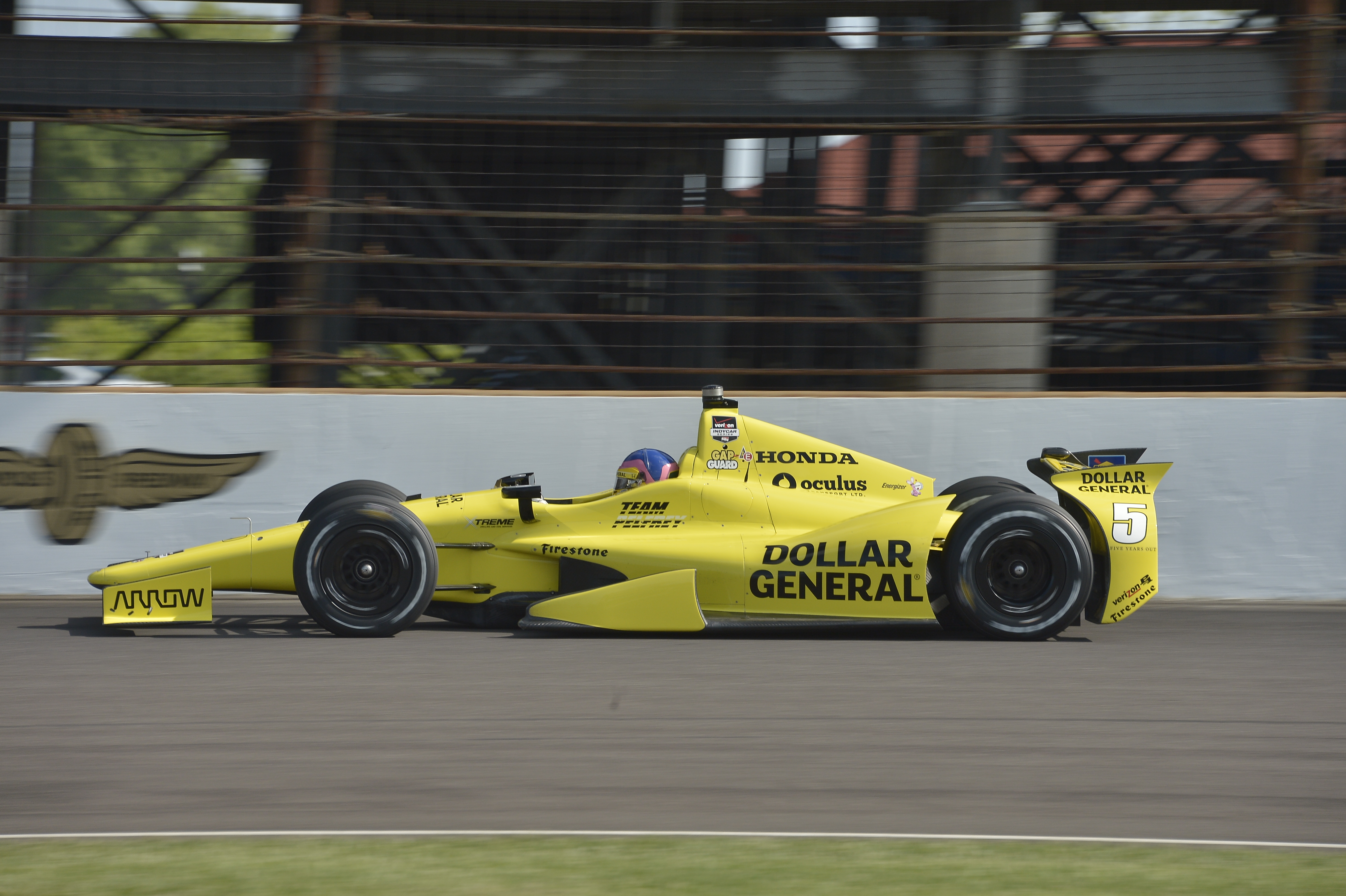 So a gap from Indy and advancing years aren't barriers. Alonso's dream isn't dead. But what the last two years have proven is that Alonso needs to get himself into more competitive machinery. And that's where there's a lesson for him, too.
After his 2017 exploits, Alonso would occasionally drop an IndyCar comparison into his regular sniping about F1's competitive picture being too dictated by car performance. As he failed to land a drive with one of the only three teams capable of winning a race, his understandable gripe with F1 was that nobody else was in with a chance.
Yes, IndyCar runs a spec chassis and therefore the pack can be closer, but as any driver who has come up through the junior ranks since spec car packages took over will tell you, just because everyone starts with the same bits doesn't mean every car is equal when it hits the track.
Having driven a bad car in 2019 and an average one in 2020, Alonso might have revised his opinion slightly on IndyCar, and Indianapolis in particular, being much less about the car and much more about the driver.
There's also the variable of the engine supplier battle. And Alonso has learned a harsh lesson on that front.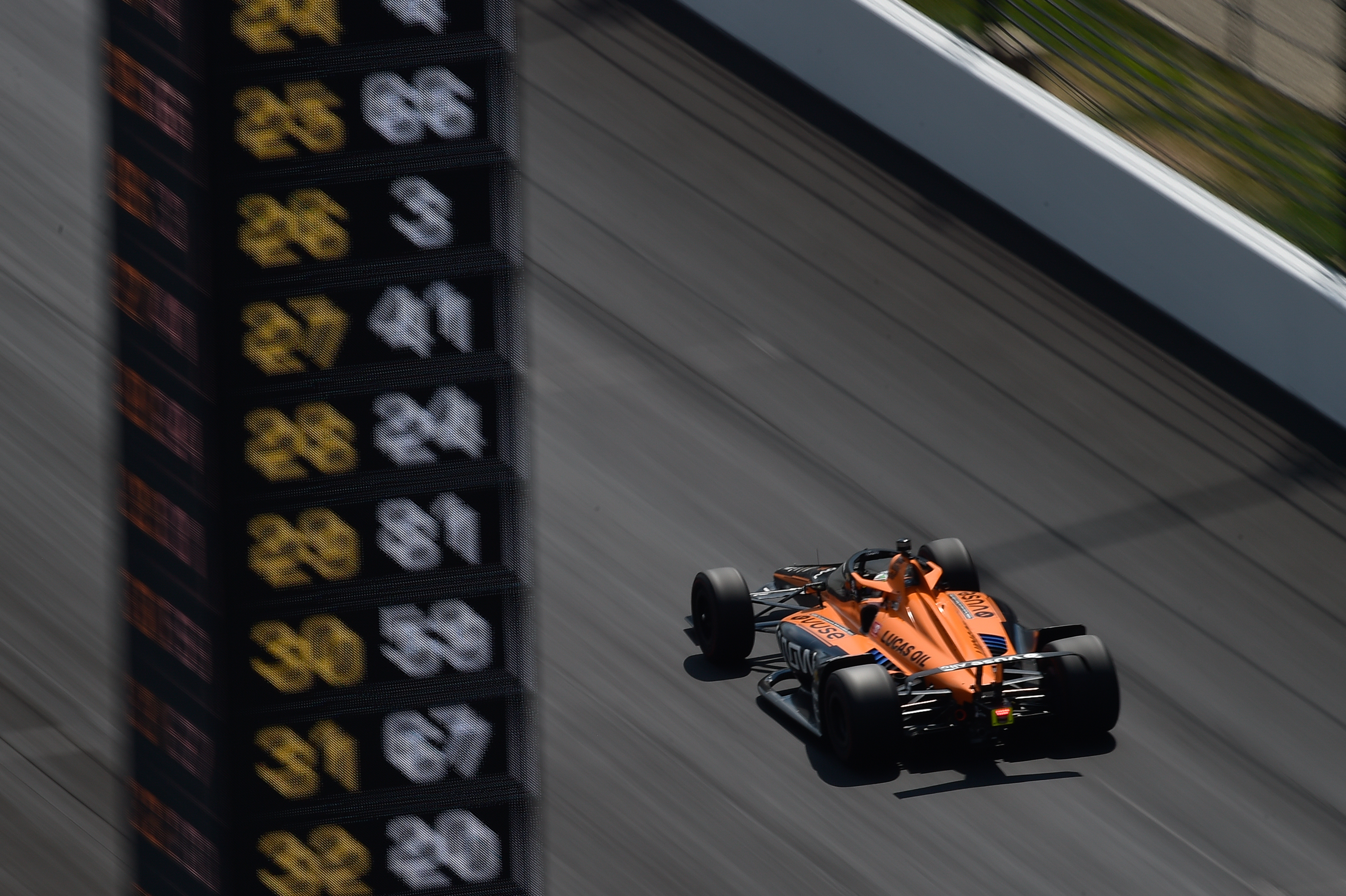 Pato O'Ward's sixth place was probably the maximum Arrow McLaren SP could achieve, given that made him the second Chevrolet-powered runner behind reigning champion Josef Newgarden's Penske entry. O'Ward was the most hooked-up of the three McLaren entries when it counted, qualifying 15th while Oliver Askew and Alonso were 21st and 26th respectively.
Alonso probably realises by now that humiliating a manufacturer in public can come back to bite you. He starred in 2017 with Andretti Autosport, which always goes well at Indy. But his hopes of getting back into one of that team's cars were dashed earlier this year… by Honda.
Alonso couldn't have predicted how much Honda would have the upper hand over Chevrolet this year, but his antics at the height of his frustration with the Japanese manufacturer didn't only cost him the best engine for the 2020 race, but one of the best-run cars too.
There are lessons in this story everywhere you look. If you dismissed Alonso's performance in 2017 because it made you think IndyCar was easy, think again. If you think having a spec Dallara chassis means all the cars are pretty much equal in performance, think again.
And no matter how much you want to let rip at an underperforming giant, think again. You never know when you might need it on your side in the future.