Juan Pablo Montoya gives the Arrow McLaren SP team "the best shot to win" the Indianapolis 500 this year, according to team director Taylor Kiel.
Montoya was announced in a third car for the team last week, replacing Fernando Alonso – who drove its extra Indy 500 entry this year but is unable to contest the race for the next two seasons as he returns to Formula 1 with Renault.
Alonso crashed in practice which set him and the team back, and suffered a clutch issue and an inherent handling problem in the race, meaning he could only finish 21st after qualifying 26th.
However, his team-mate Patricio O'Ward won the Indy 500 rookie of the year title after finishing sixth, going on to finish fourth in the championship in his first full IndyCar season.
Montoya will slot in alongside O'Ward – and the team's new signing Felix Rosenqvist – for his sixth attempt at the Indy 500.
Despite Montoya not contesting the event or any IndyCar races since 2017, Arrow McLaren SP's managing director Taylor Kiel said the only target with two-time winner was a victory, and the team wasn't obliged to run a third entry in 2021.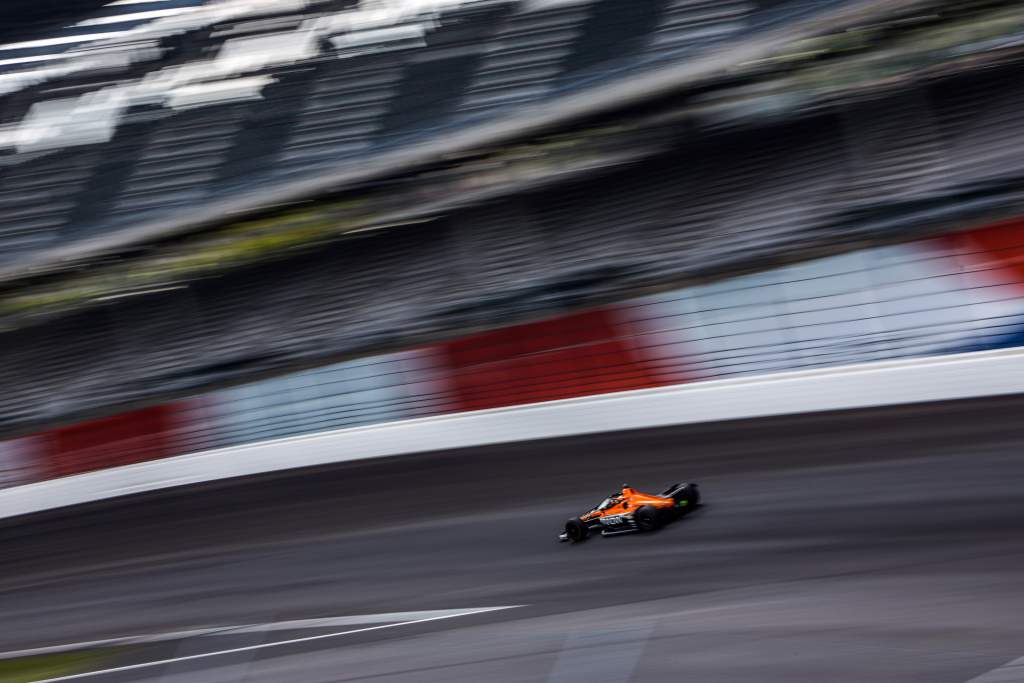 "There is literally no other motivation for this deal than to win the race," Kiel told The Race.
"And I mean that sincerely.
"We're lucky enough to be in a position that we don't need to run this car for budget reasons or otherwise.
"We want to run this car so that we can win the race.
"When we looked at the drivers available, this this wasn't a situation for us where we're out hunting for a driver with a big paycheque so that we can go that route.
"This was about identifying who was available, and making the choice that we felt would give us the greatest opportunity to win the race.
"I have no doubt that when Juan shows up, he will bring knowledge and insight that will make us better than we were before he was here.
"So not only does he tick that box but he can also be a mentor for our young guys.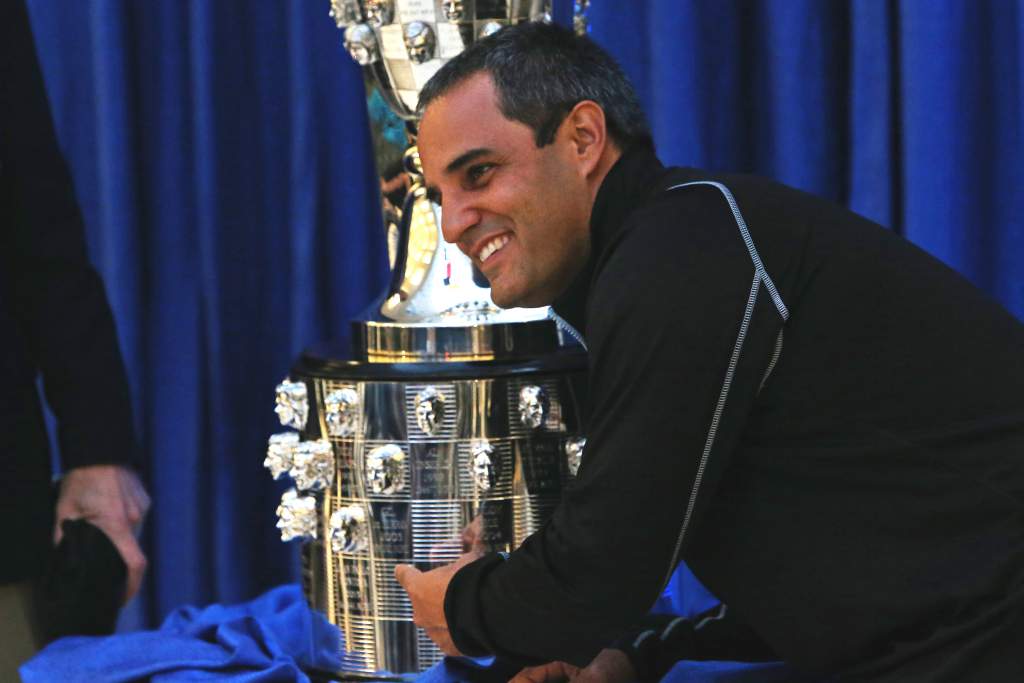 "I'll throw this out there: He's won two out of the five races that he's entered at the Indy 500.
"So that's a pretty good winning percentage that would put you in the Hall of Fame if you're a baseball player.
"But we're not, we're racing, so I think Juan gives us the best shot to win the race, and that is 100% our motivation for putting this third car programme together."
Montoya has contested the IMSA SportsCar Championship with Penske since 2017, winning that series in 2019.
The 45-year-old famously won the first Indy 500 he took part in – the 2000 event – before winning again just over a year on from his return to IndyCar from a Formula 1 and NASCAR career.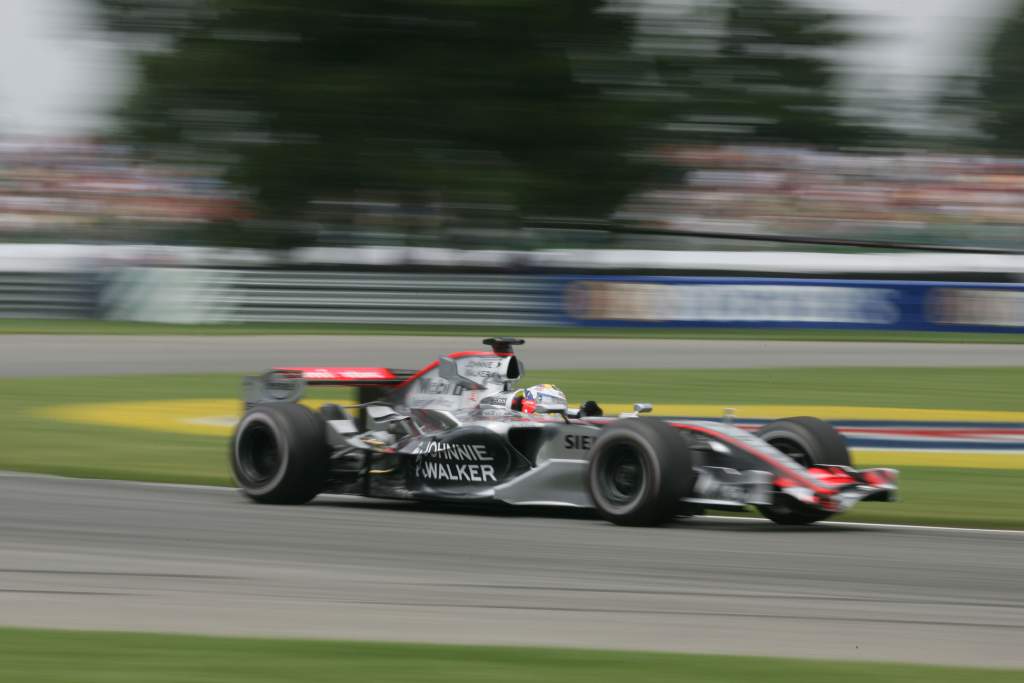 He raced with McLaren in F1 in 2005 and the first half of '06 before dramatically quitting for NASCAR.
The Arrow McLaren SP deal therefore marks a reunion of sorts, with McLaren having started a partnership with what was Schmidt Peterson Motorsport to create its full-time IndyCar programme starting in 2020.
Kiel said that Montoya's proven track record of being able to adapt to a range of machinery was "absolutely" important in the deal, as Montoya will have to quickly get up to speed with the huge change initiated by the new-for-2020 aeroscreen device – a change his rivals have a year headstart with.
The cockpit canopy has drastically improved safety, but on a driving level it has added understeer due to the additional weight, high up and near the front of the car.
"When you show up in Indianapolis the [track] time has been reduced for us, year over year it seems like," Kiel added.
"We're now in a situation where our marquee event is three to four practice days depending on weather.
"So it's necessary to have somebody that can hop in the car and just get on with it.
"I think that certainly that factors into the decision."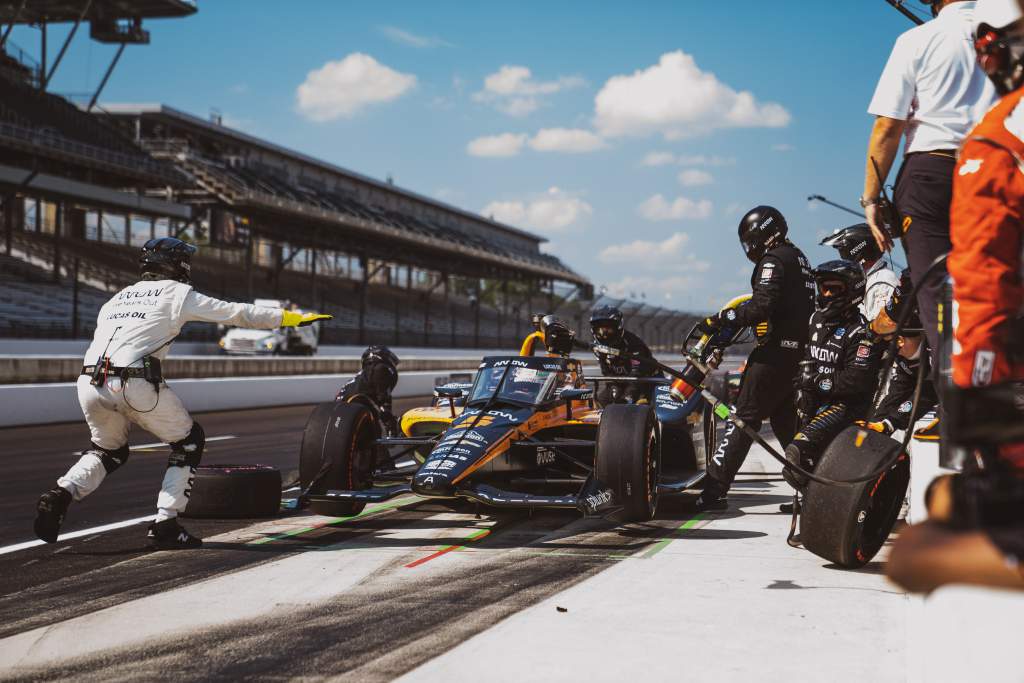 The coronavirus situation is still fluid in the United States and could well affect teams' testing schedules ahead of the season.
Montoya is based in Miami so he would not have to receive special clearance to enter the country like other drivers did for IndyCar this year.
However, the pandemic is still looming when it comes to planning early 2021 activities. Acknowledging this, the team plans to test Montoya before the Indy 500 gets underway but has nothing set in stone.
Asked about testing plans for Montoya, Kiel said: "It's wide open. I think that we certainly would like to do that.
"That's what we're planning for, but man you know as well as I do, I don't know what the future holds with the COVID and the travel situations.
"I would imagine that if we don't have this whole thing under control Stateside by mid-January, February, a lot of the team testing schedules may be up in the air.
"We would certainly like to do that [test Montoya].
"It gives us and Juan a good feel for the car and an opportunity to work together in a testing environment so it increases our chances of success, so we obviously want to do it.
"I just don't know what the future holds, but we will be planning to."