The Arrow McLaren SP team has elected to focus on its current drivers and its Indianapolis 500 entry for Fernando Alonso, with NASCAR legend Jimmie Johnson's first IndyCar test now taking place with Chip Ganassi Racing instead.
Seven-time NASCAR Cup Series champion Johnson is set to retire from full-time stock car racing at the end of this year, and has made no secret of his interest in trying other categories afterwards.
"A lot has changed over the past few months, since we originally planned to test Jimmie" :: Arrow McLaren SP
He has targeted limited NASCAR outings, a Le Mans 24 Hours effort and an IndyCar road course event as his priorities, and visited the pre-season IndyCar test at Austin before announcing his intent to test with McLaren SP at Barber Motorsports Park on April 6.
The deal came about partly due to Johnson keeping in touch with McLaren Formula 1 chief Zak Brown, after the two met when Johnson did a car swap with Fernando Alonso in Bahrain – Alonso driving a Cup Series NASCAR with Johnson getting a taste of the F1 machine.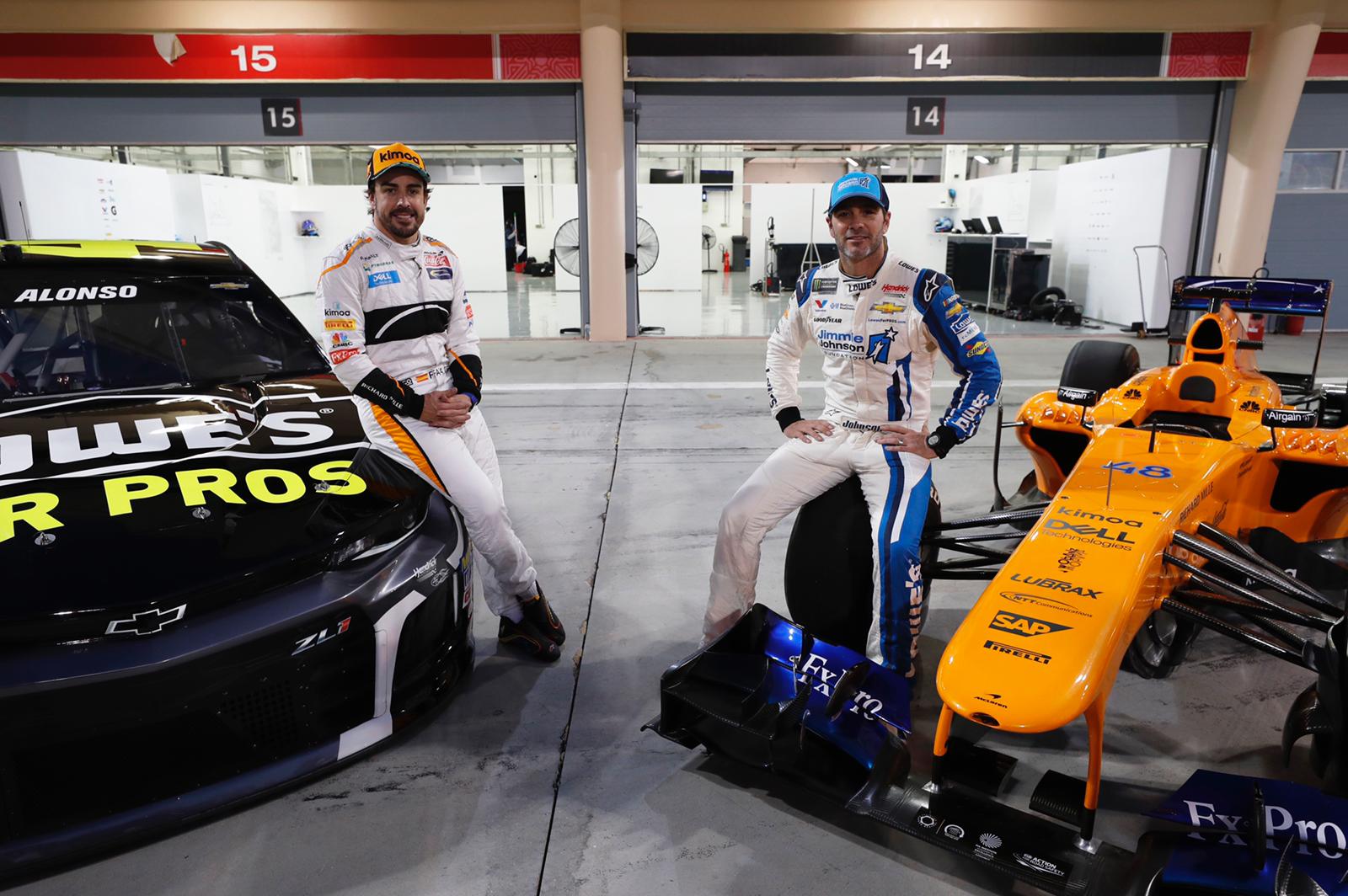 However the coronavirus crisis ensued and postponed Johnson's Barber test indefinitely.
With a condensed schedule to contend with, working with Alonso for the first time and fielding two young drivers in its IndyCar team in the shape of Patricio O'Ward and Oliver Askew, McLaren SP has needed to prioritise.
A team spokesperson told The Race: "A lot has changed over the past few months, since we originally planned to test Jimmie.
"Our absolute focus for the time being has to be our two full-time drivers, Pato O'Ward and Oliver Askew, and preparing to run Fernando Alonso at the Indianapolis 500.
"We hope Jimmie enjoys his test here in Indianapolis."
I get to test an @IndyCar next week! A big thanks to my friends @CGRIndyCar & @GanassiChip for the opportunity. Now back to the gym for a crash course in IndyCar specific strength training. pic.twitter.com/Bc7JLB1O8T

— Jimmie Johnson (@JimmieJohnson) June 29, 2020
It was announced on Monday that Johnson would test on the Indianapolis road course – where the second round of the IndyCar season will take place this weekend – on July 8 with Chip Ganassi Racing.
After the coronavirus pandemic and the condensed schedule, it was unclear whether IndyCar teams would be able to test between rounds at any stage during 2020.
However, each team has been given one test day, to be used from August 31 onwards.
Due to the fact that Johnson's test was already pencilled in for April, IndyCar has allowed that test to go ahead before August 31.
The test means Johnson will link up with long-time friend and five-time IndyCar champion Scott Dixon, who won the first race of the season at Texas for Ganassi.
The Race says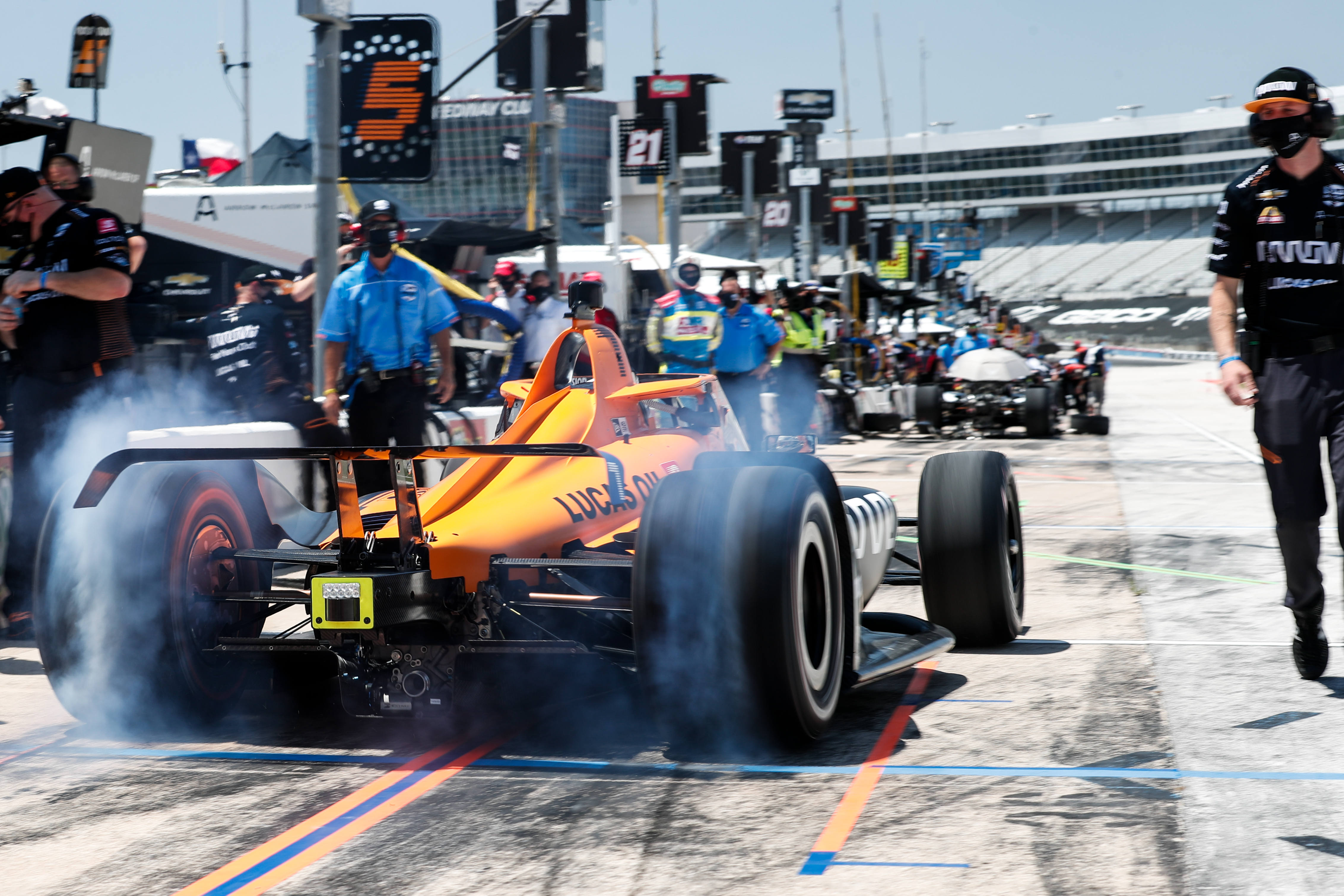 Ganassi and Arrow McLaren SP have both declined to comment on whether Johnson's team switch was his call or McLaren's. But either way, it ends up a good outcome for McLaren SP.
While the Schmidt Peterson Motorsports team – with added McLaren for 2020 – is an established outfit, huge change came in the off-season with the movement of personnel and the setting up of a small US team at McLaren's base in Surrey to help IndyCar progress.
The addition of the likes of top engineers Craig Hampson and Andrew Jarvis, plus Gil de Ferran in the management structure, are major changes for the squad, and in any such situation there's a certain amount of bedding in required no matter the quality of the new personnel and it takes time.
On top of that, McLaren SP has two young drivers who – while bringing massive upsides – are both learning and are doing so in a tricky environment with the condensed schedule and all the social distancing measures and restrictions necessary in the team's factory.
Plus the team will have the prying eyes of the media at its doorstep when the focus intensifies at the Indianapolis 500, with one of motorsport's biggest stars in Alonso joining the team for America's biggest race. He failed to qualify last year, and that simply can't happen again. It would be disastrous for his new squad, his third different team set-up in as many attempts at the event.
So there's plenty of pressure at Arrow McLaren SP at the moment, and it is dealing with it all well. Reigning Indy Lights champion Askew's ninth at the Texas season-opener with O'Ward not too far behind proved that, particularly given the whole event happened on one day.
Adding the logistical complication of a test with Johnson is unnecessary. And it certainly doesn't need any extra PR with the Alonso steam train about to start rolling.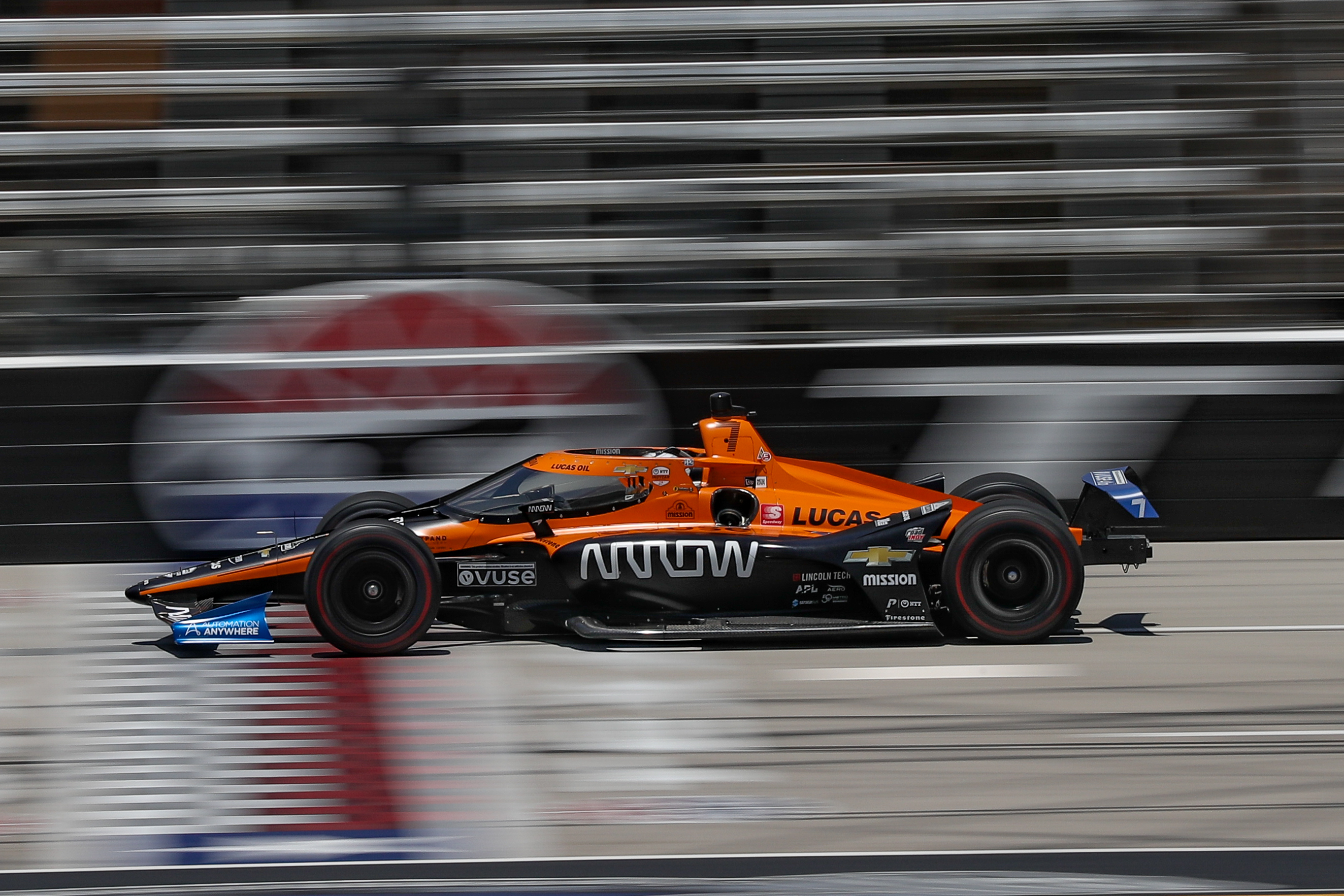 Does this ultimately hurt McLaren SP if Johnson lines up on a 2021 IndyCar road course grid with Ganassi instead?
No. OK, it will miss out on that PR boost but McLaren's overall policy is now a focus on marketable young drivers and long-term potential – as it's shown in F1 with Lando Norris and with its full-time IndyCar line-up.
Alonso is an exception both because he and McLaren have painful unfinished business at Indy and because he was quick enough to win there in 2017. Johnson trying an IndyCar road course to satisfy his curiosity is a tantalising prospect but that doesn't make him a likely frontrunner at this end of his career.
He'd be a distraction McLaren SP doesn't need right now, or in 2021.