Before the coronavirus pandemic put everything on pause, Jimmie Johnson's planned IndyCar test was one of American motorsport's biggest news stories of early 2020. Here's what we thought at the time:
Jimmie Johnson's upcoming IndyCar test at Barber Motorsports Park on April 6 will give a first indication of what post-NASCAR life might look like for the seven-time Cup Series champion.
After two decades at the top level of stock car racing, Johnson's full-time NASCAR career will end at the conclusion of the 2020 season. We're only a handful of races into that final campaign, but attention is already turning to what's next.
Johnson has made no secret of his desire to sample IndyCar racing once he's done with NASCAR, alongside a quest to race in the Le Mans 24 Hours. He's yet to trial IndyCar machinery, and a test in a McLaren Formula 1 car at the end of 2018 is by far the closest he's come. He didn't race single-seaters in his early career, hailing from off-road racing and stadium super trucks.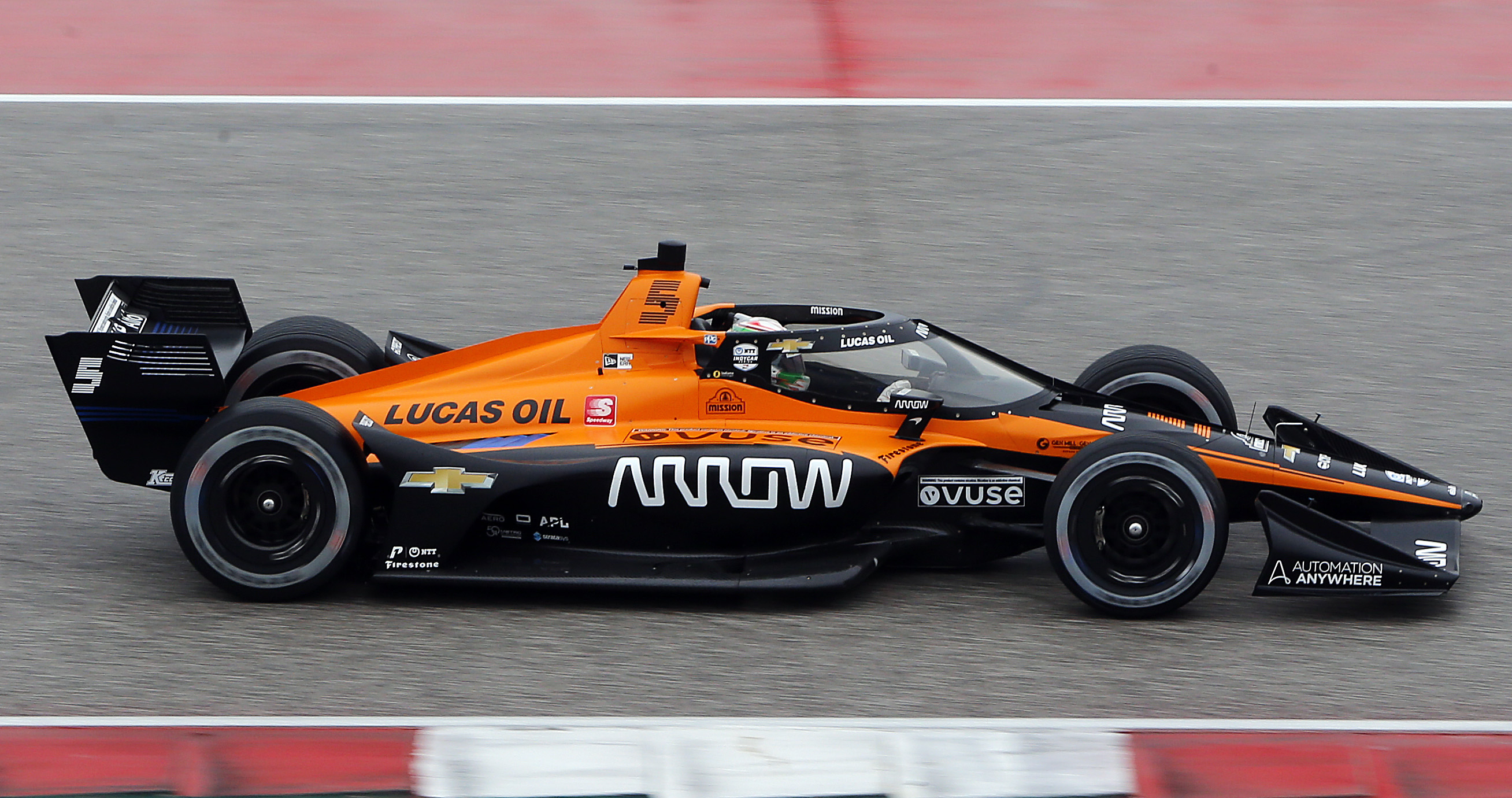 He attended the first day of official IndyCar testing at Austin last month as a guest of Arrow McLaren SP – the team that is giving him his first test. The team has also reportedly acquired the rights to use Johnson's #48 in IndyCar races from Dreyer & Reinbold Racing as well, suggesting a race debut could follow.
It seems a given now that Johnson will make his full IndyCar race debut at some point, so with that in mind here are some key talking points about Johnson's anticipated IndyCar future.
How will he fare?
Of course it's impossible to say right now before he's turned a wheel, but we can make some assumptions based on a number of factors.
Firstly, we know he won't be racing on ovals. The inherent risk of doing so in an open-wheel car is something Johnson isn't willing to subject himself to at this stage in his life – he will be 45 by next season and is married with two children – so that leaves 12 road and street races over the rest of the year for him to choose from.
"I have a lot of things I want to try, including IndyCar and sportscar racing in 2021, and now I can consider those as my 'bucket list'" :: Jimmie Johnson
Johnson's road racing pedigree is decent. In 38 road course starts so far in the NASCAR Cup series, Johnson has a win, a further seven top-fives, and another 11 top-10s. He also has one top-five at Watkins Glen in the Xfinity series and two second-place finishes in the 24 Hours of Daytona from seven starts.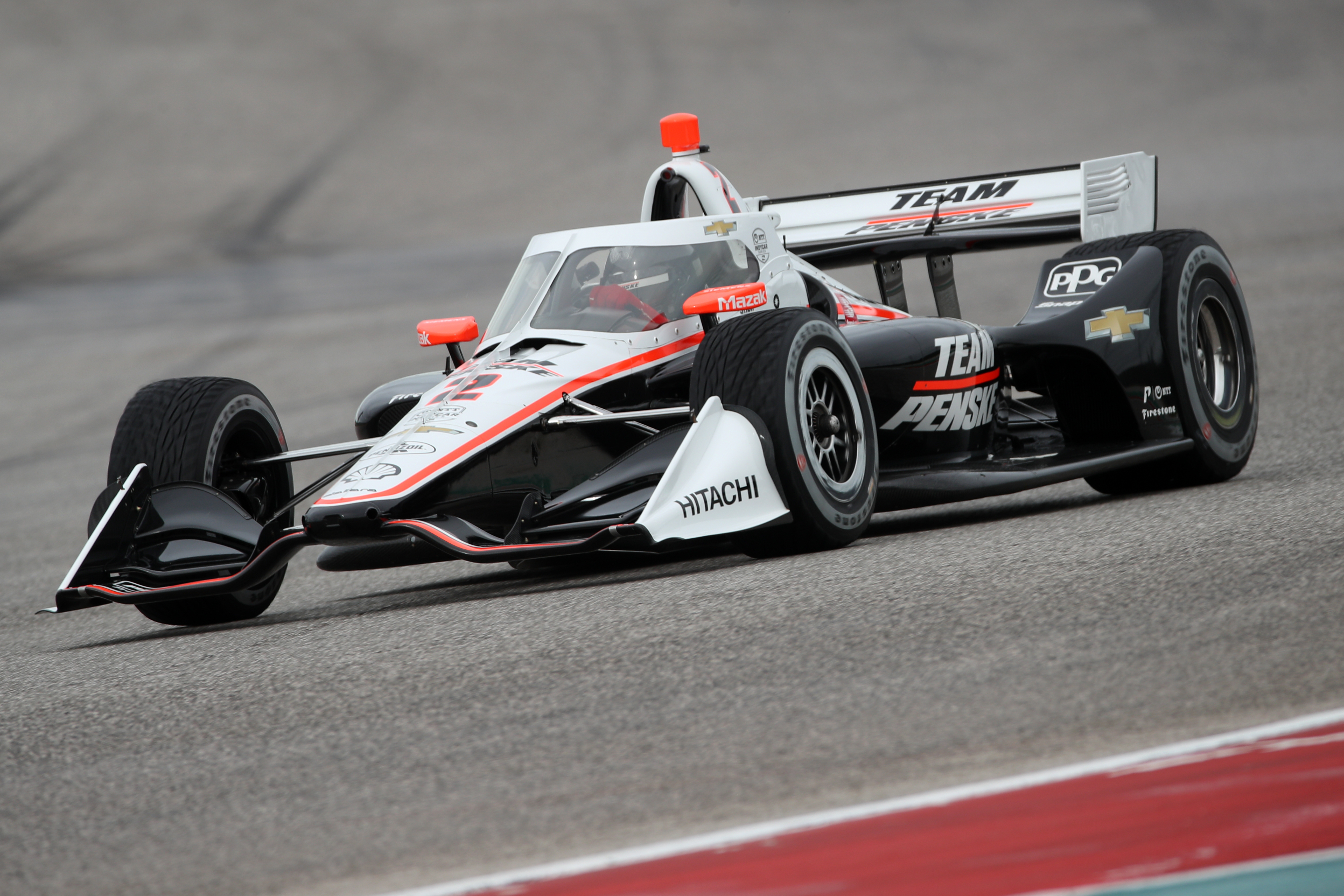 So we know he can turn left and right, but what about adapting to the car? Well, the best indication could potentially come from Scott McLaughlin.
The Supercars champion set the third-fastest time on his official IndyCar test debut at Austin in February, despite spending most of his career behind the wheel of heavy, V8-powered tin-tops, not single-seaters. It's a career trajectory that is somewhat reminiscent of Johnson's, and given McLaughlin's early performance, it surely bodes well for Johnson too.
Another case study is Kurt Busch's Indianapolis 500 attempt back in 2014 (pictured below). While that was (of course) an oval event, it showed how a top Cup Series driver could adapt to the Dallara DW12 and be competitive straight away.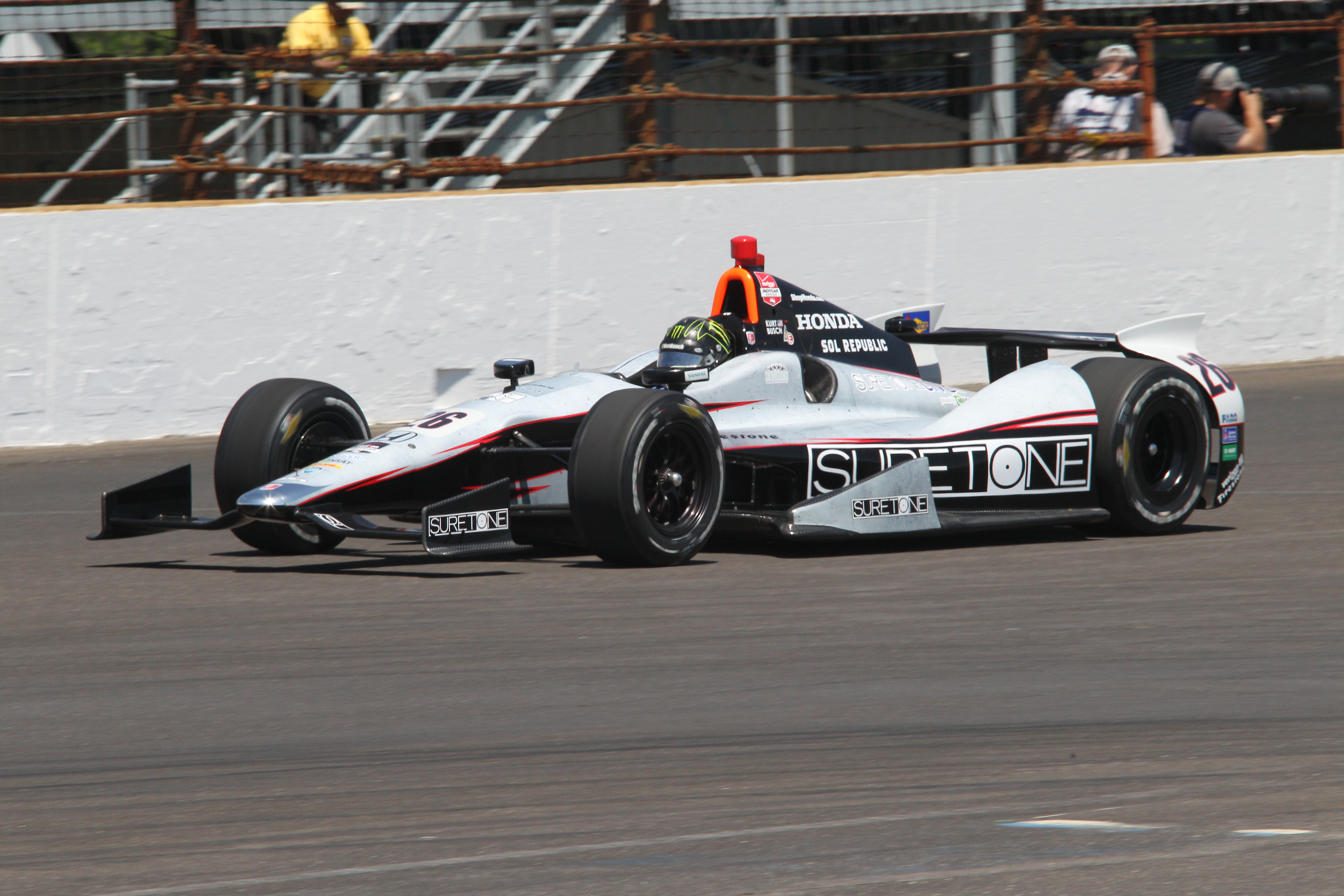 Could it lead to a full-time move?
It's doubtful. While the IndyCar season is less than half the length of a NASCAR Cup campaign, Johnson hasn't given any indication that he's seeking another full-time role; not to mention his reluctance to race a single-seater in oval events.
Speaking to NBC sports in February, Johnson said: "I have a lot of things I want to try, including IndyCar and sportscar racing in 2021, and now I can consider those as my 'bucket list'".
So the odd IndyCar race and maybe a sportscar outing here or there? Perhaps. A full season in either? It's unlikely.
As well as IndyCar and sportscars, Johnson has hinted that he would be interested in one-off NASCAR events, and could go back to his roots and compete in select off-road truck events in America as well.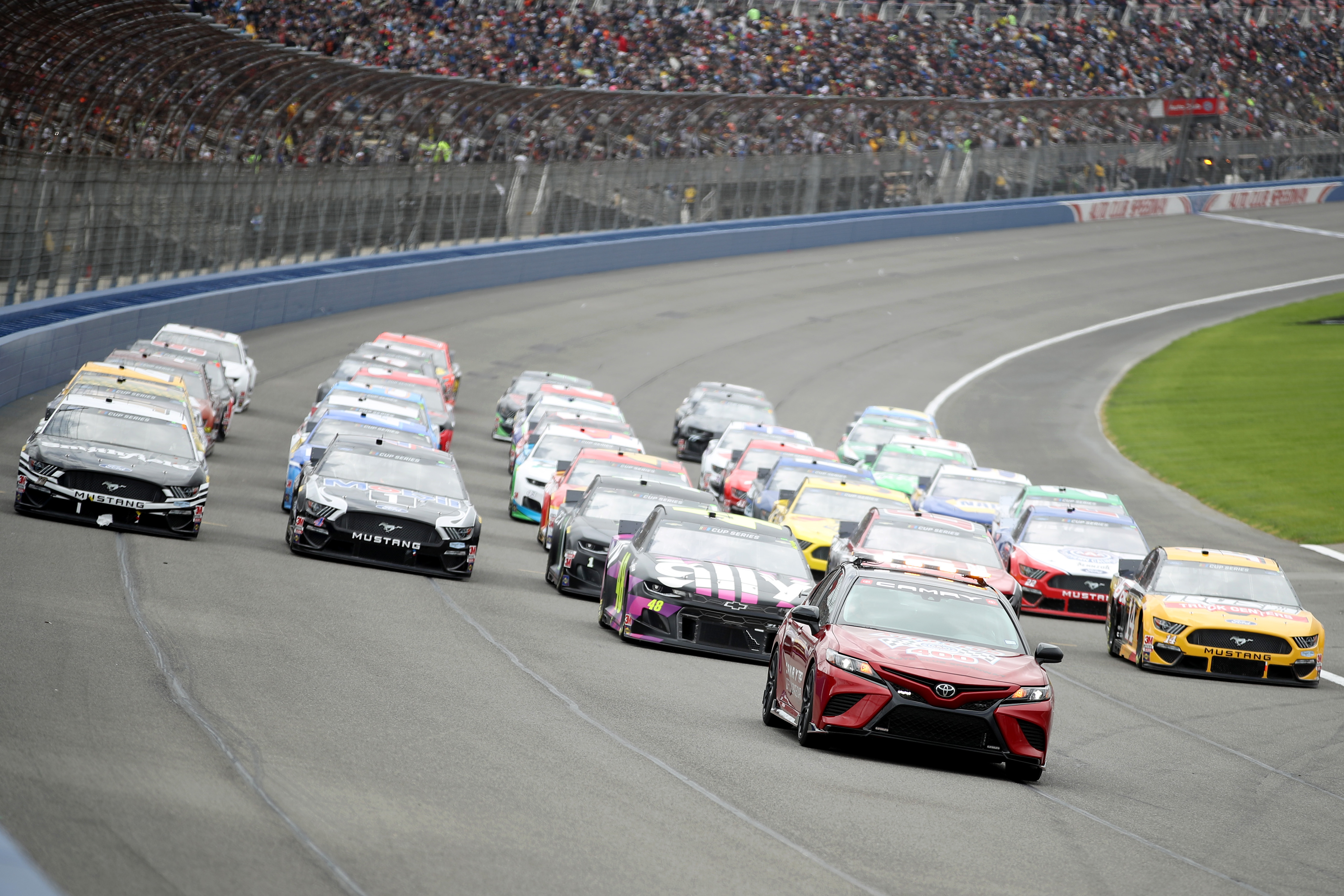 What would it mean to IndyCar?
As Alexander Rossi told The Race recently, IndyCar appears to be enjoying a resurgence in fan interest while in NASCAR it's going the other way. Despite that, of the US's two major motorsport categories, it's NASCAR that still ranks higher on the popularity scale right now.
When Kurt Busch made his first IndyCar start six years ago, it did attract the attention of NASCAR fans, some to cheer him on, some out of curiosity to see what this whole open-wheel thing was all about.
You can expect the same to happen with Johnson, and given that he (so far) has six more titles than Busch and more than two-and-a-half-times the race wins, there will be a lot more attention and expectation placed on Johnson.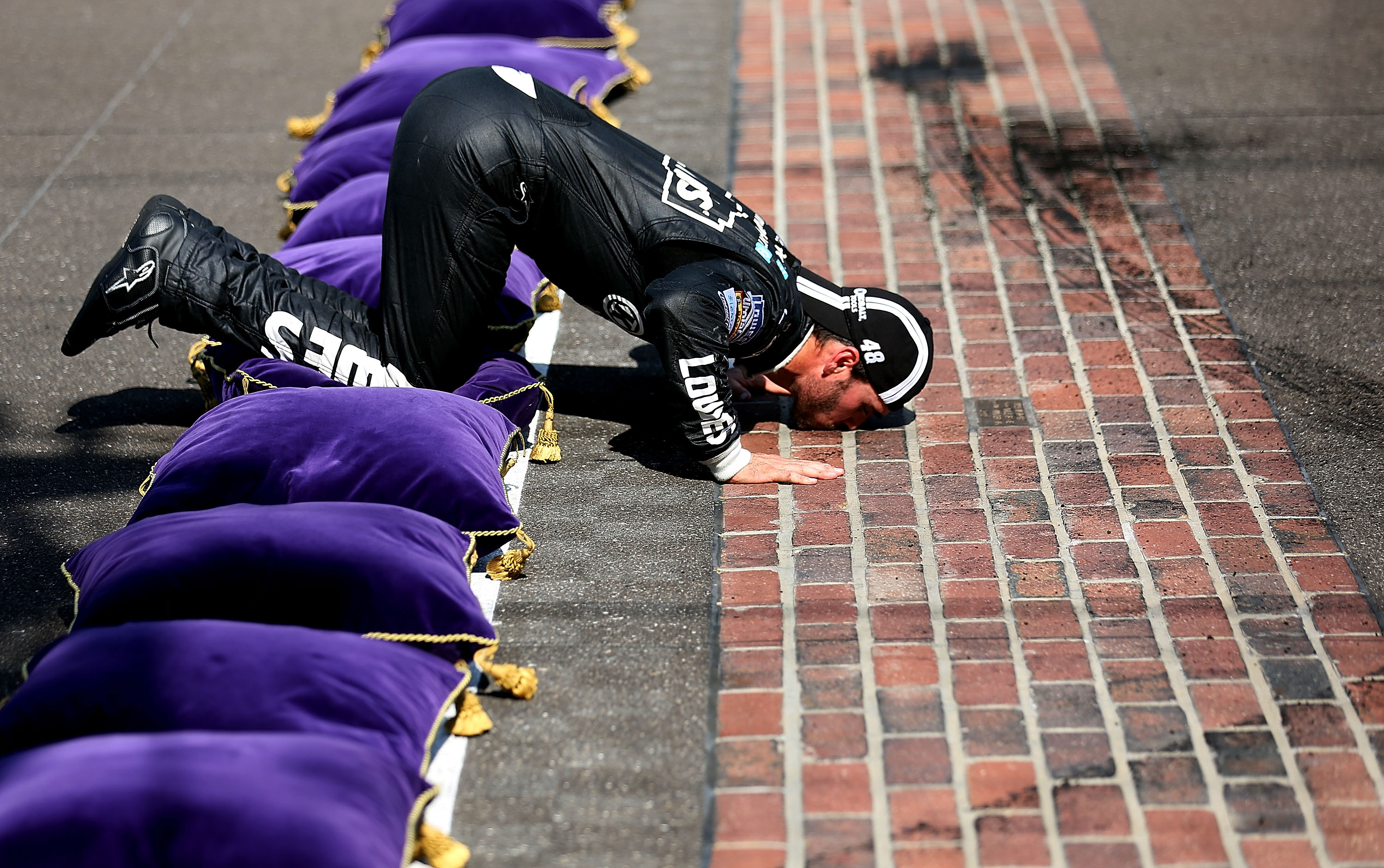 Johnson has also been extremely successful in the Brickyard 400, NASCAR's annual race at the Indianapolis Motor Speedway. That's likely to draw respect from IndyCar fans, with Johnson second all-time on the number of wins list at the venue in NASCAR – one behind Jeff Gordon on five.
Interest from NASCAR fans plus some intrigue from its own fanbase would be great for IndyCar, both in trackside and TV terms.
Who will replace Johnson in NASCAR?
Johnson's Hendrick Motorsports seat isn't just the hottest property of the coming silly season, it's arguably the most sought-after seat in NASCAR over the last decade – maybe more.
Hendrick Motorsports has run four entries in the NASCAR Cup series every season since 2002, so it's fair to assume that Johnson will be replaced rather than the team being shut down completely. It's not a given that the team will retain the #48 though, with Hendrick's historic #5 and #25 both currently not in use. Hendrick has continued to use the #24 however, after Gordon had retired.
Hendrick isn't short of choice with a stacked 2021 driver market. Race winners Clint Bowyer, Aric Almirola, and Erik Jones are all awaiting new contracts, and a wealth of young talent is also available (including Corey LaJoie, who even wrote a letter to Hendrick pleading his case for the seat), but there appear to be two standout contenders for Johnson's seat.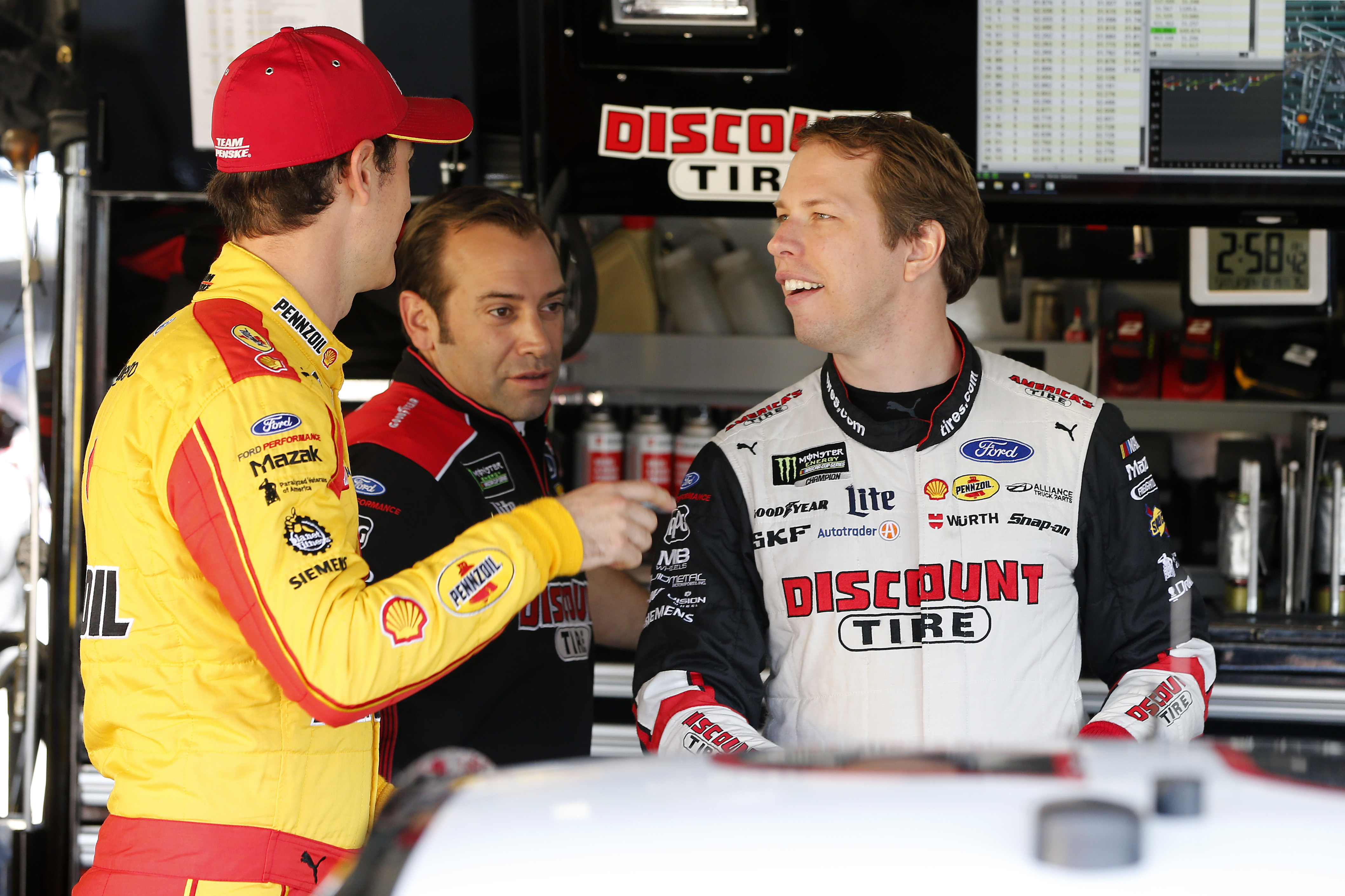 Brad Keselowski has to be the early favourite. His contract with Team Penske expires at the end of the year, and that alone has been enough to set the rumour mill running.
You might remember that Keselowski has previous with Hendrick. He rose up the ranks with the affiliated JR Motorsports team and ran a handful of Cup races for Hendrick in 2008 and '09, making his Cup Series debut with the quad.
He was set to move up to the top level full-time in Hendrick's iconic #5 Chevrolet until a last-minute change of heart from team boss Rick Hendrick led to veteran Mark Martin coming out of retirement to take the seat. While Martin went on to challenge for the 2009 title, Keselowski sought refuge at Penske – becoming one of the organisation's greatest-ever drivers.
Keselowski won Penske its first-ever NASCAR titles (in the Nationwide, now Xfinity, series in 2010 and in the Cup series in 2012) and currently has more wins for the organisation than any other driver across any series with 62.
Although he lost long-term crew chief Paul Wolfe over the off-season, Keselowski seems content at Penske – an early season spat with team-mate Joey Logano aside – and is definitely part of the furniture at the team. But could the opportunity to right the wrongs from the start of his career be too big an opportunity to turn down?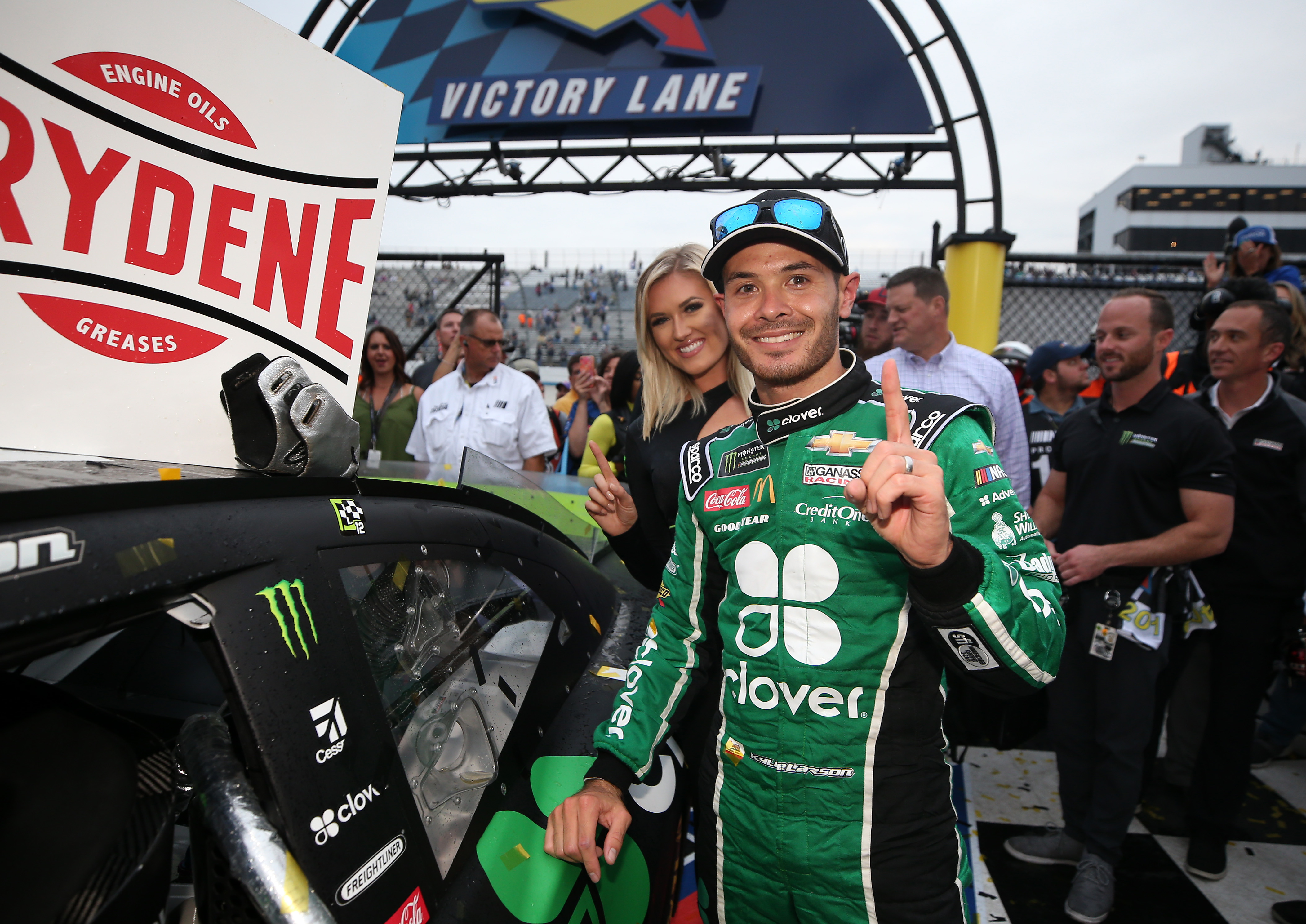 Another driver with a contract that is about to expire, Kyle Larson, is one of the hottest prospects in NASCAR. The thing is, unlike Keselowski, he's yet to mount a serious title challenge. A move from the lukewarm Ganassi NASCAR outfit to the powerhouse Hendrick team could give him the tools and the support needed to make that final leap.
One stumbling block could be Hendrick's reluctance to allow its drivers to compete in dirt races outside of NASCAR – something Larson is known to enjoy having won the prestigious Chili Bowl in 2020.
In the Cup Series, Larson has six wins and 101 top 10 finishes from 223 starts, and has been a genuine championship contender for the last four seasons despite not being in one of NASCAR's top teams.