For most of Alexander Rossi's junior career, Formula 1 was all that mattered.
Once the Formula BMW Americas title – and a victory in the end of season World Finals event – were sealed in 2008, Rossi was off via Formula Master to the F1 junior ladder, with absolutely no interest in racing at home.
Yet in 2016 he abruptly abandoned that European dream, secured an IndyCar drive, and then won American single-seater racing's biggest prize at the first attempt just months into his top-line United States career.
Now he goes into the 2020 season – which begins in St Petersburg next weekend – firmly established as one of IndyCar's most formidable talents, and aiming to turn the past two years' title bid near-misses into a championship success.
"I had no interest in becoming an IndyCar driver. It was all Formula 1 and that was all I cared about. Now it's the polar opposite" :: Alexander Rossi
Five years ago, that would've been a very unexpected twist.
In parallel with a 2015 GP2 season in which he was the closest challenger to runaway champion Stoffel Vandoorne, Rossi became the first American F1 racer since Scott Speed as he replaced Roberto Merhi for five grands prix at Manor.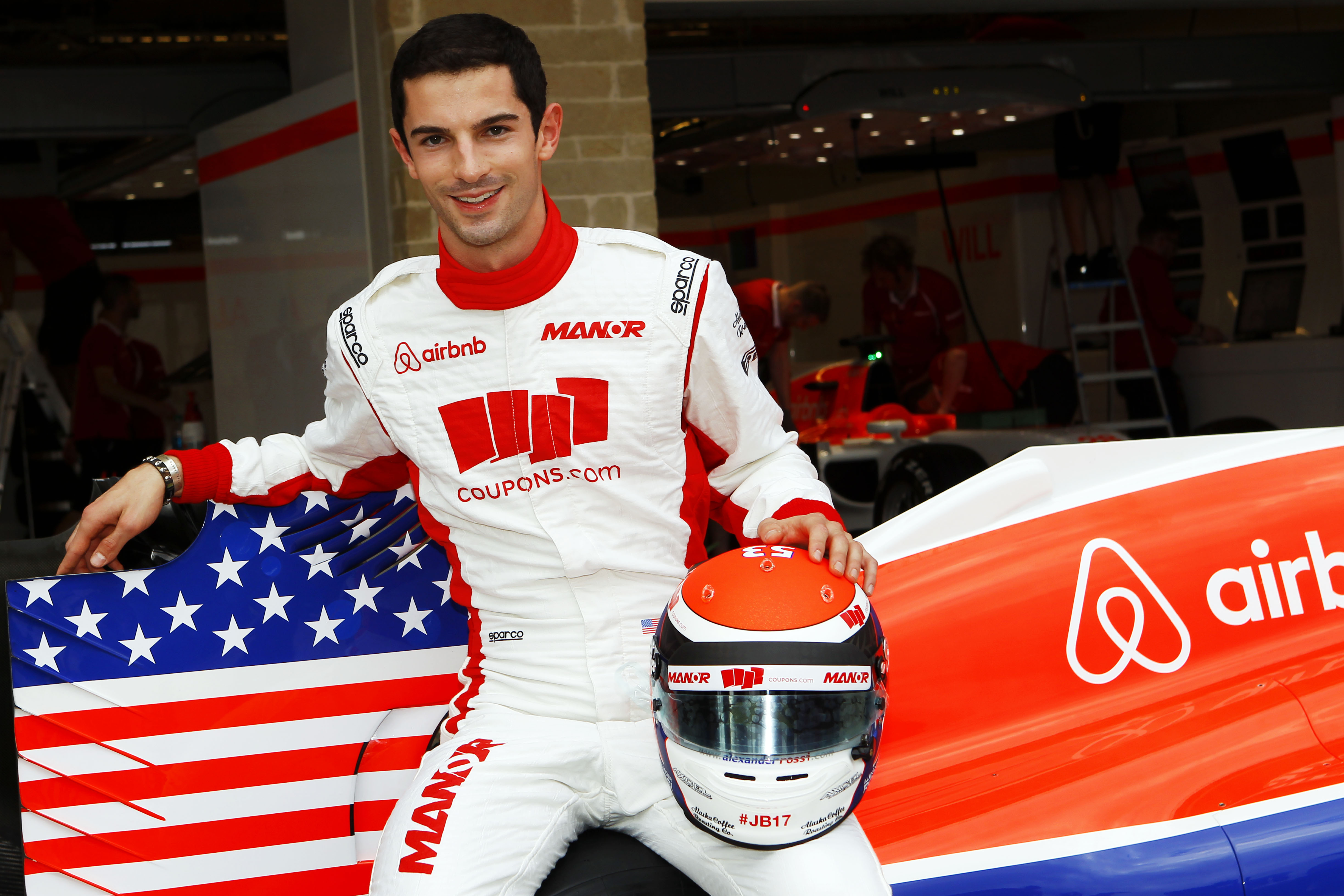 Though that was never likely to be a springboard to the front – 12th at home was Rossi's best F1 result and his team-mate Will Stevens was the only driver he ever beat on the road – it seemed to cement him on his F1 path, with a full season expected for 2016.
Then Manor's financial troubles came to a head and post-buyout it was the well-backed Rio Haryanto and Mercedes-assisted Pascal Wehrlein in the cockpits. Rossi was left looking elsewhere.
It took just a fortnight from him to find a new home with Bryan Herta Autosport, which had just aligned with Andretti Autosport, in IndyCar.
"The beginning of 2016 was a huge surprise to me to get told that I wasn't going to be racing in F1, then for a period of two weeks be unemployed before the IndyCar deal kind of fell out of the sky," Rossi tells The Race.
"It's nothing that I would have ever imagined growing up, I had no interest in becoming an IndyCar driver. It was all Formula 1 and that was all I cared about. Now it's the polar opposite."
In that first year Rossi finished 11th in the points after a handful of top-10 finishes, but his standout result of the year was a win in the 100th running of the Indianapolis 500.
Rossi had only competed in one oval race prior to that event – at Phoenix the month before – and he definitely didn't expect to win.
"That was my first 500 that I ever attended, not only participated in, but I hadn't been to the Speedway before, I hadn't really watched the race, I knew nothing about it," he admits.
"I tell people that there was two very memorable things from that day – obviously the first one is winning but the second one was standing on the grid and watching all the pageantry that goes into the build-up of the race. At that moment I was like 'Wow this is pretty phenomenal'.
"And then winning was obviously a surprise for everyone, but also myself."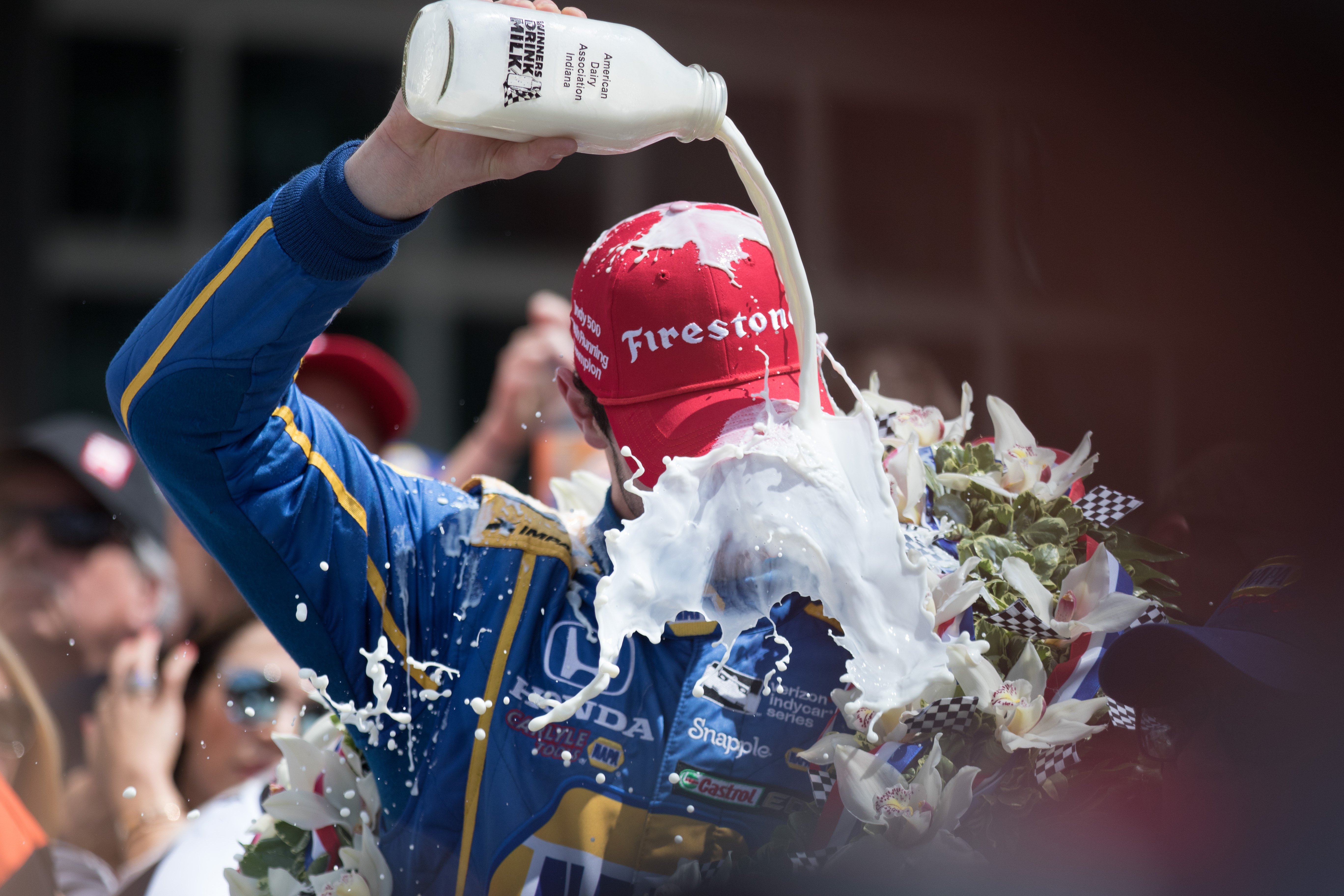 He admits in retrospect it's a strange feeling to have won his nation's greatest single-seater race before he really understood its significance.
"I think a lot of people also don't really understand that because it was my second oval race and my first ever race on a superspeedway so I was not going into it with the intention of winning," says Rossi, who grabbed the win using impressive fuel mileage amid late caution periods that shook strategies up.
"We qualified 11th, we were pretty competitive for a rookie. It would've been great to finish my first 500 mile race and move on.
"So then when we won there was no mental preparation for anything like that and also I didn't really know what came after that so for sure if it were to happen again it would mean something else.
"I don't want to say it would mean more, but it would mean maybe more things to me just because I understand the significance of the race in general.
"In 2016 I didn't have the best car, for sure. We were not the car that was supposed to win that race. We were because it happened, obviously, but it's funny because in 2018 and 2019 I feel like we had the car to beat but I finished fourth and second. And even 2017 we had a fantastic racecar and finished ninth.
"In 2016 I thought we had an OK car and we won so it's just a crazy event and frankly nothing else but winning really matters. Second, third, fourth, or fifth, it's kind of all the same."
Ovals have now become second nature to Rossi. He's also won at Pocono and achieved further podium finishes at Pocono, Phoenix, Texas, and Gateway.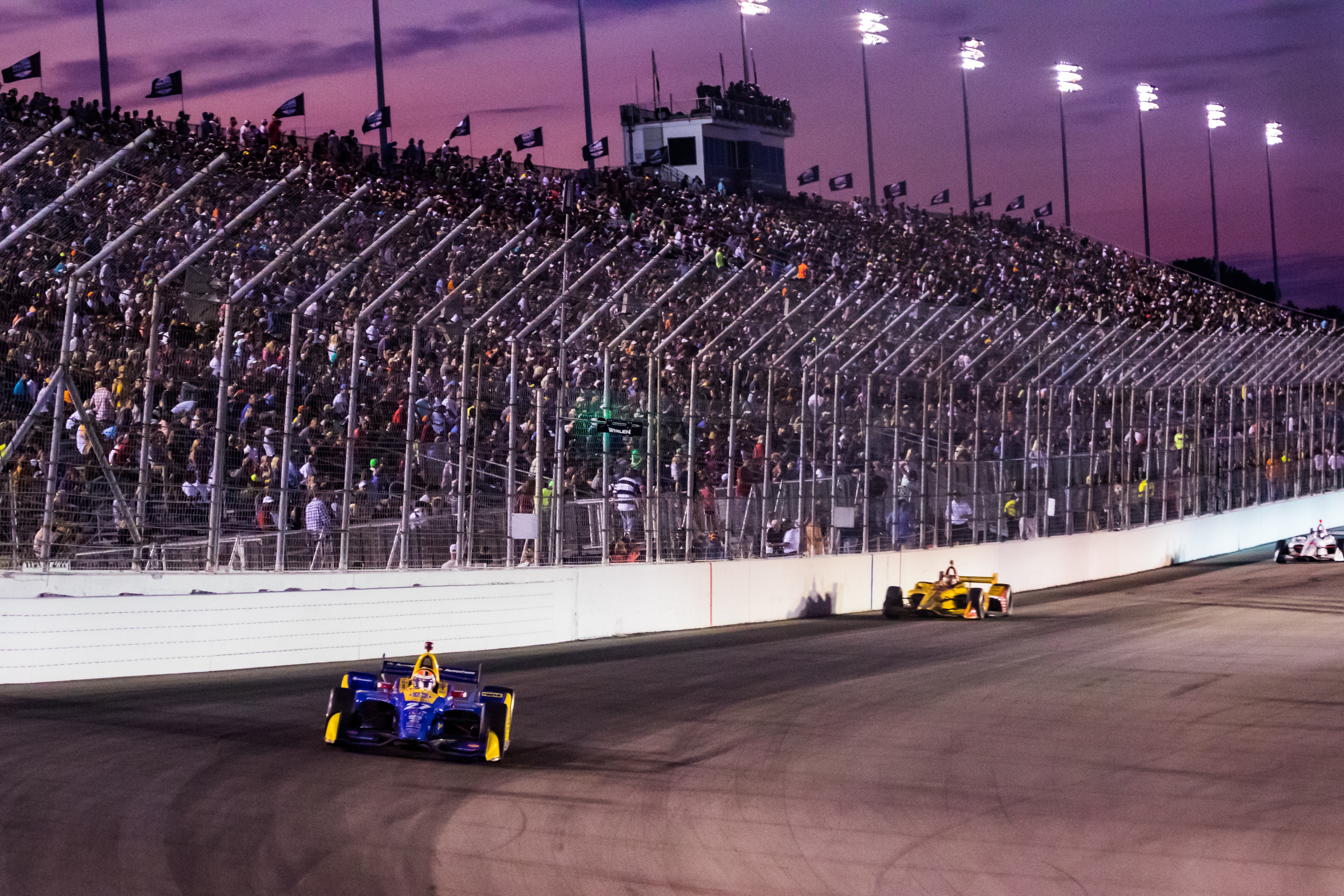 "I'd say going into year five now I'm pretty comfortable on both road and street courses and ovals," he says. "I really don't look at them any different."
More recently Rossi has become not only a regular contender at Indianapolis, but a regular contender in the IndyCar title fight as well. In the last two years he's finished in the top-three in the points as Scott Dixon and Josef Newgarden took the championship.
Given the 2018 and '19 near misses, many are expecting 2020 to be Rossi's year and it's a view Rossi shares – but has done every year.
"I think every year you go into it with the approach that it's going to be your year," he says. "If we look at 2018 and 2019 we were there or thereabouts but ultimately came up short.
"I think in 2018 we made mistakes that took it away from ourselves honestly, but in 2019 it was a much better year from the whole team standpoint but we just had some things that didn't go our way.
"You've got to have all of those stars align to win an IndyCar championship with the parity and the level of competition across all of the field."
"A lot of people's perceptions of oval racing change once they actually get in the car, but it takes a bit of bravery to take that first step" :: Alexander Rossi
Rossi calls the past winter "a very productive off-season, I think the best off-season that we've had since I joined the team". He explains that's a case of him and his Andretti Autosport team refining the elements that have made him a title contender.
"In 2018 we did a lot of self-reflecting in terms of bad decisions from strategy standpoints, from my side with kind of going over the edge to get race wins and such," he says.
"Then I think in 2019 we rectified all that, we improved our qualifying average, it was the best in the field, so from that standpoint we did everything right.
"I think the big thing for us is kind of just improving on the small things, working on making sure not to get caught up in the big picture of car set-up and development then also really executing on pitstops and making sure that we're not leaving any boxes left unchecked.
"IndyCar racing's very different from many other series that I have previously competed in, in the sense that all the drivers [in a team] are really working towards a common goal and that it's a completely open book and you're there to kind of help each other in a lot of ways.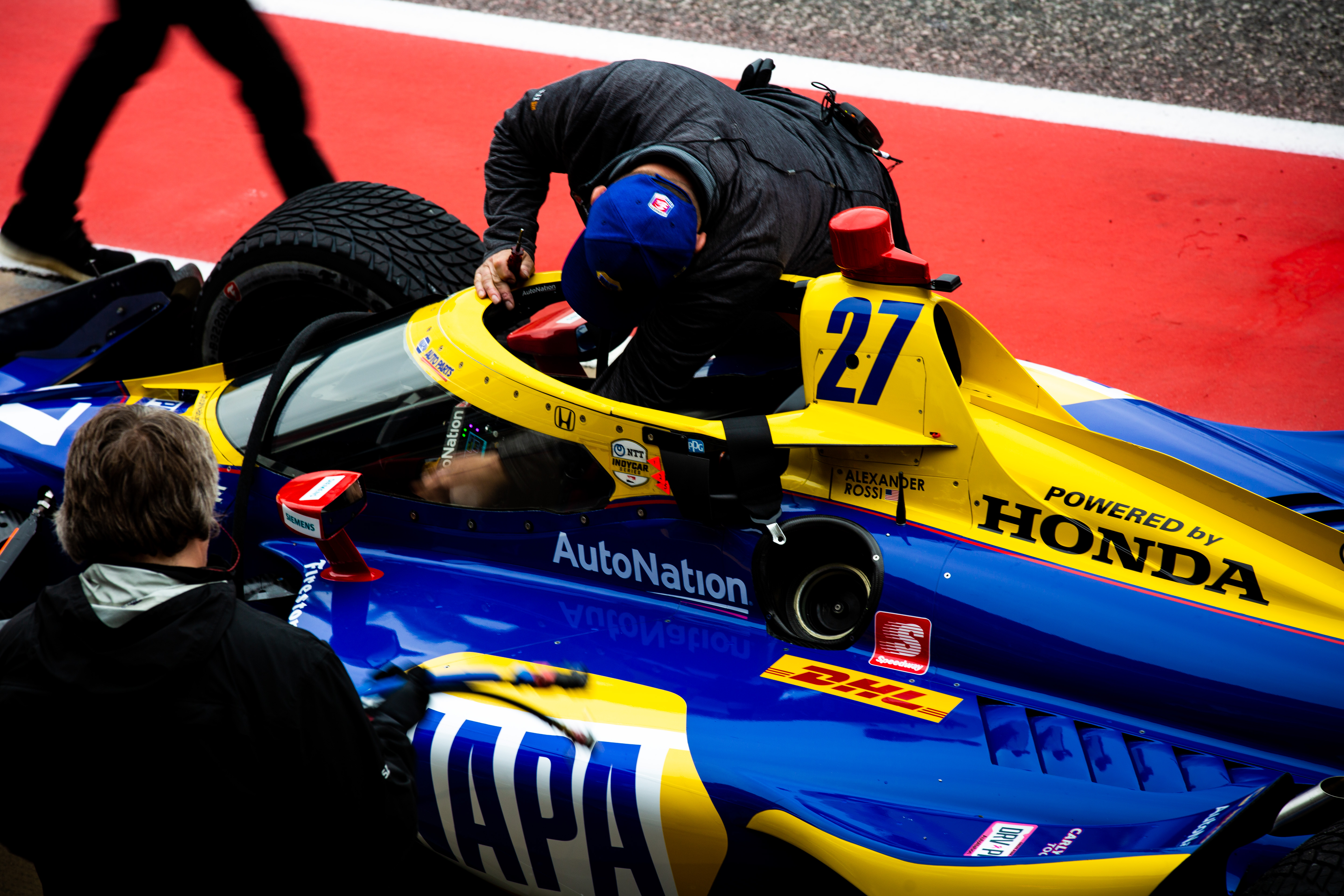 "We have by far the biggest team on the grid with five guys so there's a lot of information that's going around and one of the skills of being on a team that size is you've got to know how to pick and choose your information otherwise you can kind of get caught up in a little bit of an overload mental state.
"I work the closest with Ryan Hunter-Reay and he's really been a huge help and kind of guidance for me, especially on the ovals but all of the cars share a philosophy that if one is getting better then all ships rise.
"There's no games that get played, no politics, everyone is trying to make the best possible racecars with each other.
"Everyone is super-motivated and the energy seems really good right now."
So does Rossi still harbour any ambitions to complete that original aim of competing in F1 full-time? Long story short, no. Not at all.
Rossi turned down a part-season with Manor after Haryanto's departure in 2016, and has remained in IndyCar since.
"I'm hugely content and feel very fortunate to have had it work out the way that it did," he insists.
"I still pay attention [to F1] fairly closely and I have a lot of friends and colleagues that are still very involved and are either drivers or work with teams so it's fun to kind of pay attention from afar.
"But no I don't really have any interest in going back to that world and I'm very happy and content where I am."
Rossi isn't the only driver to move to IndyCar from Europe in recent years. We've also seen the likes of Max Chilton, Marcus Ericsson (pictured below), Felix Rosenqvist and of course Fernando Alonso compete in the US, but it still remains a relatively unusual career move for Europe's junior formula elite.
Rossi feels the stigma around oval races – which actually make up just five of the 17 dates on the 2020 IndyCar schedule – plays a big part in that.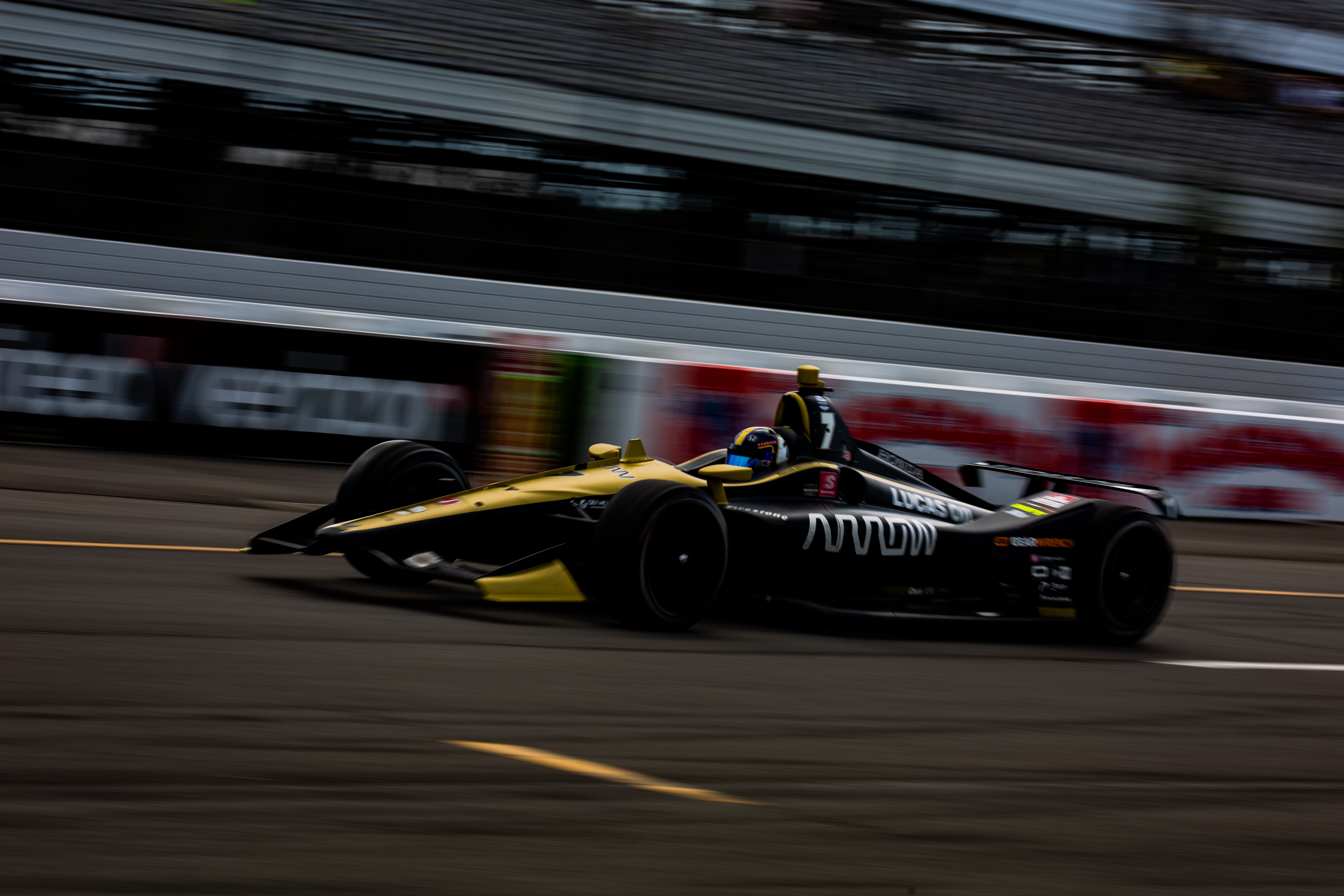 "I think it's purely just the lack of familiarity and the inherent danger of it," he suggests.
"Oval racing is not nearly as safe as road and street course racing, there's no ifs, ands, or buts about it.
"So if you're not familiar with it, if you've not done it before, if you didn't grow up in a family or series that had oval racing as something that was just normal, it's pretty dramatic to look at from the outside, and I was of the same impression.
"When I was racing in Europe and growing up oval racing was kind of taboo for me and I was not interested in it because of the impacts, how big they are, and what's happened to people.
"But then once you kind of get over that and start participating in the events and doing it, it's some of the most fun racing that you can have in a racecar on the planet I think.
"I think a lot of people's perceptions change once they actually get in the car, but it takes a bit of bravery to take that first step.
"Now I have a taste of IndyCar racing and American racing and the American fanbase and how passionate and excited people are. It's really the only thing I know now.
"A lot of junior guys in Europe that are racing to get to Formula 1, it's such a single track, one focus, mindset of 'Formula 1 is all there is and everything else is irrelevant' and I was a part of that.
"NASCAR are trending downwards and we're trending upwards" :: Alexander Rossi
"Until you get to race in something else, and then you realise, yeah Formula 1 is cool, there's the best technology in the world and the best race teams in the world and there's a lot of very special things that are synonymous with Formula 1, but there's also great racing outside of it and I think that's one thing Formula 1 doesn't have, frankly.
"The actual product, the racing entertainment product isn't that good whereas in IndyCar it's awesome and you never know who's going to win and it's kind of a shitfight to figure out who's going to win."
The influx of ex-F1 and F1 feeder series drivers is a small part of IndyCar's resurgence.
The series has been steadily rebuilding since Champ Car and the former Indy Racing League came back together in 2008. More than a decade on, top-level American open-wheel racing is once again a credible alternative to F1, much like it was in the 1990s when the likes of Nigel Mansell and Alex Zanardi won titles and many more from Europe numbered among their US rivals.
"It's getting there. It's taking all the steps in the right direction," Rossi says.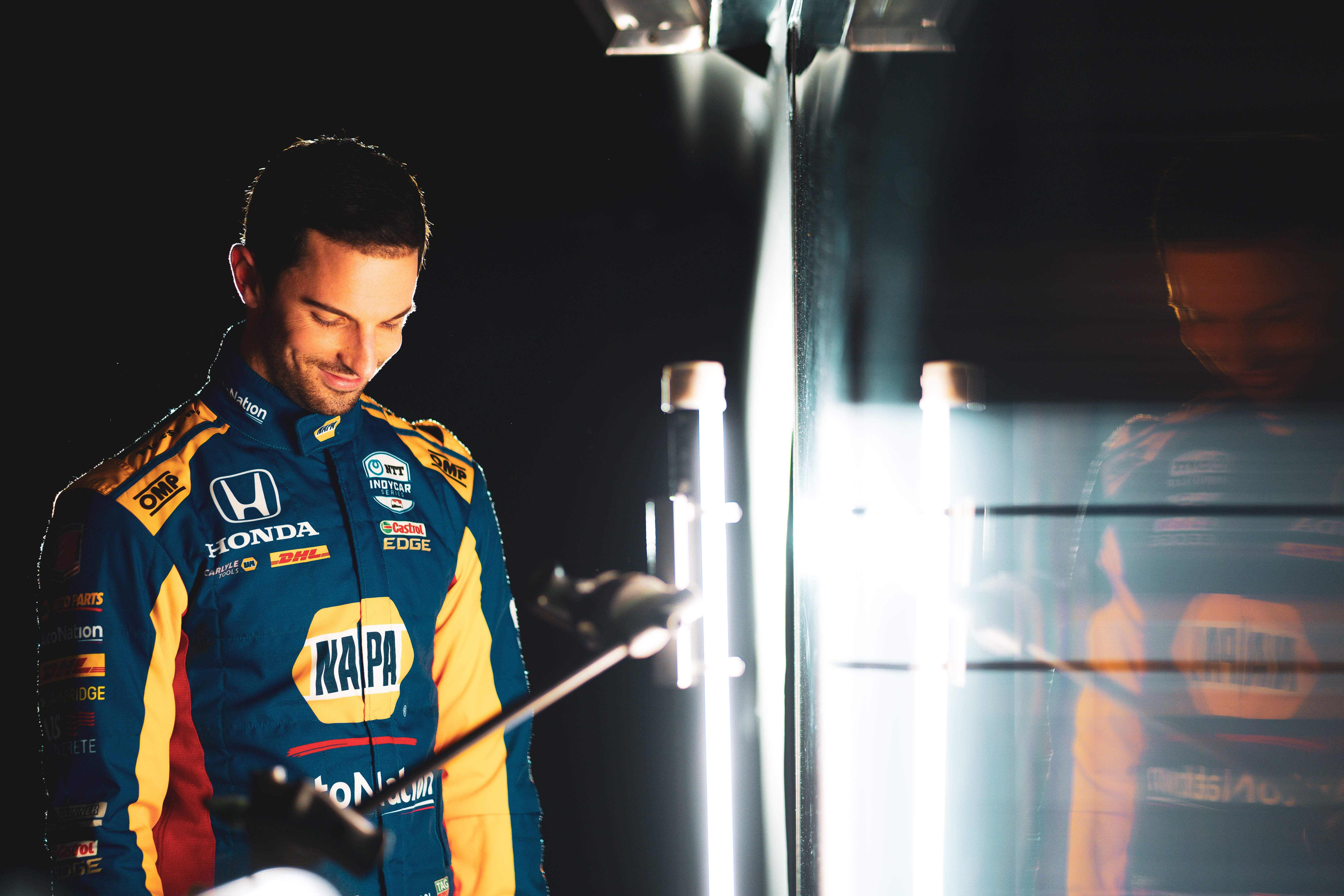 "Obviously with Fernando coming over and trying to compete in the 500 and the rumours of him doing multiple races and all of the other kind of F1 guys whether it be Marcus Ericsson or Felipe Nasr, or Felix Rosenqvist, all these kind of European protege drivers that didn't make it for one reason or another are now racing in IndyCar.
"You've got Scott McLaughlin, a V8 Supercars superstar who's looking at an IndyCar switch. There's a lot of international interest from drivers, which I think shows the relevance of the series.
"We're adding races, having Roger Penske and the Penske corp buying the series and the Indianapolis Motor Speedway is huge for the continual development of both the 500 and IndyCar racing.
"Honestly I think it's going in the right direction, I feel like it's been going in the right direction ever since the 100th Indy 500 where there was a huge uptake in fan attendance and viewership.
"We've got a long way to go to catch NASCAR quite frankly, but they're kind of in a different trend. They're trending downwards and we're trending upwards and the gap is slowly but surely closing.
"Hopefully in my career we can see IndyCar become the premier form of motorsport in the US but it's still a little bit away for sure."